21 Bachelorette Decorations That Aren't Just Penises
Well, ladies… it's here. Bachelorette season is officially upon us. And, I don't know about you but the "pin the dick on the dude" theme is really getting old. Listen, I'm all for helping your girl sow her wild oats one last weekend before the wedding, but let's put a pause on the penises, ok? Let's be a little more mature and do a grown up theme… Like dressing as if we were in 3rd grade again. (Everyone loves a 90's theme.)
But if you're going sans-penis, what are we decorating with? That's where we come in. Because let's be honest…you've got a lot of sh*t on your plate already. Whether it's deciding who gets which room in the Airbnb or forcing different friend groups to get along, one thing you shouldn't have to worry about are the details of decor. Which is exactly why I planned it all for you. You're welcome in advance. 
Betches may receive a portion of revenue if you click a link and purchase a product or service. The links are independently placed and do not influence editorial content.
LAST DISCO
Let's be real, not a single one of you was even alive during the disco era. But honestly, who cares? If it means that the only type of balls that will be at the party are disco, I'm in. And, one thing I can pretty much guarantee is that none of you will be Stayin' Alive with the hangover you're sure to have on day two.
Disco Ball Headband And Veil

Every bride wants to be the center of attention, so this headband will ensure she shines brighter than anyone else.
Shop it: xo, Fetti Disco Ball Headband + Veil, $9.99, Amazon
Last Disco Foil Balloons

Is it even a themed party if you don't have balloons that literally spell out the theme?
Shop it: xo, Fetti Last Disco Foil Balloons, $11.99, Amazon
Disco Ball Foil Curtain

More is more when it comes to disco decor.
Shop it: xo, Fetti Disco Ball Foil Curtain, $15.99, Amazon
Stayin' Alive Hangover Kit

I think this is self explanatory—help the group come back to life after a long night out.
Shop it: Stayin Alive Hangover Kit, $2.65, Etsy
Y2K
A bachelorette party already feels like one giant sleepover, so why not just embrace it? Just go to your parents house, dig through your childhood closet, and I'm sure you'll find A) a Juicy tracksuit, B) PINK sweatpants, C) your collection of hit clips or, D) all of the above. All that's missing is some blow-up furniture and a few feather boas. 
Y2K Icons Party Banner

If Paris Hilton was pictured wearing and/or using it in 2005, it belongs on this banner and at your bach.
Shop it: Y2K Icons Party Banner, $3.69, Etsy
Bride Bucket Hat

Shade the bride from the sun while bringing back the best trend of the early '00s.
Shop it: Bride Bucket Hat, $34, Shop Betches
Checkered Drink Pouches

It's giving Limited Too graphic t-shirts and I'm absolutely here for it.
Shop it: xo, Fetti Checkered Drink Pouches, $9.99, Amazon
Iridescent Fringe Foil Curtain

So insta may not have existed back then, but this photo backdrop would've looked just as good on a disposable camera as it will on your phone.
Shop it: xo, Fetti Decorations Iridescent Fringe Foil Curtain, $12.99, Amazon
NO THEME
Okay, hear me out. What if you went to a bach and the theme was simply…. Bachelorette Party? Let the bride be a bridezilla and wear white for 4 solid days straight, drink water that she desperately needs at the end of the night from one of those bride straws, and mourn celebrate her last few months/weeks of being unwed. Can't go wrong with a classic. 
Pearl White Hair Bow

It'll match every single one of the 30 white outfits she brought on the 3 day trip.
Shop it: xo, Fetti Pearl White Hair Bow, $12.99, Amazon
Bride To Be Sash

It's not a classic bach without a sash.
Shop it: xo, Fetti Rhinestone Bride To Be Sash, $8.99, Amazon
Bride And Diamond Ring Straw Set

How will you know who's the bride and who's not if you don't have specific straws that say it??
Shop it: xo, Fetti Pink Bride + Diamond Ring Straw Set, $14.99, Amazon
Bride Balloon

I don't need to spell it out for you, but she's getting f*cking married and wants everyone to know.
Shop it: xo, Fetti white Jumbo Bride Balloons, $19.99, Amazon
Rose Gold Foil Curtain

You're going to need some color so the Bride Balloons don't blend in with the stark white walls of the Airbnb.
Shop it: KatchOn Rose Gold Fringe Curtain Backdrop, $10.97, Amazon
LAST RODEO
If you're not scream-singing Shania Twain at the top of your lungs by the end of the night, did you really even go to a western-themed bachelor party? Give the girls what they want! And by that I mean a reason to wear the cowboy boots they bought last year that are sitting in the back of their closet… 
Bride Cowgirl Hat

Every bride wants a hat with a veil ever since the '98 version of The Parent Trap. IYKYK.
Shop it: xo, Fetti Bride Cowgirl Hat, $29.99, Amazon
Let's Go Girls Glitter Banner

Man, I feel like a woman.
Shop it: xo, Fetti Let's Go Girls Glitter Banner in Silver, $10.99, Amazon
Cowgirl Boot Shot Glasses

The phrase "boot and rally," has truly taken on a new meaning at bachelorette parties.
Shop it: Cowgirl Boot Shot Glasses, $2.99, Etsy
Cow Print Balloons

These are just so f*cking cute, I can't.
Shop it: Cow Print Balloons, $6.99, Amazon
RIP TO YOUR SINGLE LIFE
I may or may not have binged one too many true-crime podcasts before writing this but if I could re-do my own bachelorette, you better believe this would have been the theme. Dressing in all black makes packing so simple. And TBH the vibe is giving Kourt & Travis Barker and I'm here for it.
RIP Single Life Glitter Banner

The whole group will literally be dead when they see this.
Shop it: xo, Fetti RIP Single Life Glitter Banner, $10.99, Amazon
Silver Fringe Backdrop

This metallic curtain is probably the closest you'll get to the pearly gates on any bachelorette.
Shop it: KatchOn Silver Fringe Backdrop, $10.97, Amazon
Black Balloon Arch Kit

Decor to perfectly match the entire bridal party's wardrobe.
Shop it: NISOCY Black Latex Balloon Arch Kit, $10.99, Amazon
Mrs White Rhinestone And Satin Gloves

Any reason to wear formal gloves feels like a good one.
Shop it: xo, Fetti Bachelorette Mrs Opera Gloves, $9.99, Amazon
Feature Image Credit: Koolshooters on Pexels
A Bro's Breakdown Of Rachel & Gabby's 'Bachelorette' Contestants
Hi, I'm Jared Freid. I'm a 37-year-old comedian who loves The Bachelor. I love it so much, I yell at every episode on my Instagram stories. As you can imagine, my parents are very proud. V. 
This is my preview for the season. I've been doing this preview for both shows since before your favorite TikToker was born. I make massive assumptions about every contestant based on very little information. It's like sitting with me while wearing sweats and screaming "Yuck" at what people wore on the red carpet. Please enjoy and follow me on Instagram where I'll be making fun of these goofballs every Monday night (past seasons are in my highlights). 
Gabby & Rachel

Gabby Windey and Rachel Recchia are our co-Bachelorettes. I love that there are two Bachelorettes. I've been asking this show to get creative for YEARS. What bothers me is somehow a few Bachelor alums have tried to co-opt the twist by saying it's anti-woman so they can get a clickbait-y headline for their podcast. Sure, if The Bachelorette had the female leads mud wrestle for the last box of the country's Plan B, then it would be annoying and bizarre. But this didn't happen out of the blue. Gabby and Rachel were both strung along by last season's wooden table of a personality and they came to one another's aid in a really beautiful way. Having them co-star made so much sense, while adding a needed change to the weaker of the two franchises. To be honest, neither woman stood out as a lead. Rachel was always whispering and Gabby acted like the weird girl in high school who you'd always bring up during lunchtime "You know who's actually hot?!" conversations. But together they were interesting and fun and seemingly good at partnering up during a difficult time. You know what this is called? Nuance. Remember, your Bachelor alums don't speak with nuance because that doesn't grow their audience or get them brought back as the host. Ok! Let's check out the dudes who had to google the definition of "nuance."
Alec, 27, Wedding Photographer

Alec is a 27-year-old wedding photographer who looks like someone used an old marker with very little ink to draw a beard onto his face. His bio says that he's a self-proclaimed "lover boy." Of course that's "self-proclaimed!" Nobody has ever called someone else a lover boy like they're Bugs Bunny dressed in drag. I'd love to have been in the room the first time he called himself "lover boy." I'd be like, "Alec, what do you mean? Explain that." And then Alec would be like, "Well I'm pretty good at, like, banging and shit." And then the room would get totally silent and I'd be grinning while fully erect. 
Aven, 28, Sales Executive

Aven is a 28-year-old sales executive from San Diego whose eyebrows look like two caterpillars that are about to kiss. Aven only allows himself to eat out once a week. I have so many questions. Can you do takeout?! What if you eat out on a Monday, then Wednesday you meet Bruce Springsteen and he asks you to go to dinner on Thursday?! Does Aven say, "Sorry Bruce! We've got a routine!?!" Then you're back home, eating grilled chicken and vegetables while humming "Dancing in the Dark" with tears streaming down your cheek? Aven's like "You ok babe?!" And you're like, "Ya. Totally cool. The broccoli is steamed perfectly." Then you and Aven head to the bedroom for your weekly scheduled missionary on a towel sex. There will be no Glory Days for me and Aven. That's for sure. 
Brandan, 23, Bartender

Brandan's bio says that he loves Disneyland and he goes every year on his birthday, which is a VERY 23-year-old thing to say. At that age you're like Peter Pan. You're like, "This friend group is going to be together forever! And every year we're going to Disneyland on my birthday!" Then two friends hook up. A third friend doesn't make enough money to hang out. Another friend can't handle their alcohol. And the ones that did all the planning get married. Two years from now it'll be Brandan at Disneyland with Mickey Mouse ears and a woman he met a month before on Tinder. He will be holding one balloon and he'll whisper to himself, "Next year, maybe just drinks at a bar."
Chris, 30, Mentality Coach

Chris is a 30-year-old mentality coach from Redondo Beach who looks like he just got really high in the car before walking into a movie. Chris has written two books and says that he is his own favorite author. So his favorite author is a guy with a fake job who self-produced an ebook. I'm not sure what's a worse first date answer to "Who is your favorite author?"—Chris saying, "Me." Or when I say, "I used to like those Goosebumps books."
Colin, 36, Sales Director

Colin is a 36-year-old sales director from Chicago who looks the most like a guy in sales from Chicago I've ever seen. That quarter zip sweater might not ever come off his body. He looks like he started at Groupon and moved to something at Accenture and now hangs out in Old Town even though he's too old to be hanging out in Old Town. A wedding ring tells you someone is married, a quarter zip sweater tells you a man went to a Big 10 school and brags about their business school, even though it's never mattered to anyone who matters. 
Erich, 29, Real Estate Analyst

This is Erich. He spells his name Erich. No face has ever looked more like a guy who says, "It's with an H at the end" than Erich. I look forward to watching Erich use the word "vibes" to describe a mall food court this season.
Ethan, 27, Advertising Executive

Ethan is a 27-year-old advertising executive from NYC who says he's the king of Monopoly, which is really just a way to say that you're boring. Can you imagine anything worse than hanging with someone who is the self-proclaimed king of Monopoly?! I can be poor and kick myself for not being able to afford a home during daytime hours. I don't need to do that at a party. Any time I've played Monopoly it's been for five minutes, realized that women and alcohol exist and been forced to play five more minutes by the person with the least personality at the party. 
Hayden, 29, Leisure Executive

Hayden looks like a 15-year-old boy who ran away from home and encountered a bridge troll who then granted his wish to be turned into an adult. Hayden is a "leisure executive" which means he works at a Mattress Firm. There may be nothing less sexual than a man in a lab coat who introduces himself as a "sleep doctor" right before telling you to lay on a bed in a fun way, like, "Take her for a spin." I wish Hayden the best. I hope his adventures lead him back to his 15-year-old body while learning about the importance of family.
Jacob, 27, Mortgage Broker

Jacob is a 27-year-old mortgage broker from Scottsdale with "Do You Know Who My Father Is?!" face. He claims to read 30-40 books a year and doesn't eat cake. I have to respect that Jacob has fully committed to the slicked-back-ponytail, bratty-heir-to-a-throne, I-go-by-my-full-name, lifestyle. I imagine being at a party and he's like, "So, reading anything good lately?!" And I look up from the cake I'm eating to be like, "Umm I sometimes read half a tweet and then regurgitate that information in other conversations as if I read the full article." Then a little bit of the cake flies from my mouth onto Jacob's suede dinner jacket and he brushes it off while mumbling, "heathen."
James, 25, Meatball Enthusiast

James is a 25-year-old "meatball enthusiast" from Illinois who looks like he can't wait to tell you his high school football stats. James is very obviously coming on the show as a caricature of an Italian. I'm so tired of this type of person. Doesn't he know there's about a hundred of him on TikTok? He's going to talk about Sunday sauce and pronounce meat names in a way that makes no sense and at some point he's going to tell us that "FAMILY IS WHAT IT'S ALL ABOUT!" as if all of us non-Italians never hug our own moms. My wet dream is for James to find out his mom's sauce is actually just Prego. 
Jason, 30, Investment Banker

Jason is a 30-year-old investment banker from Santa Monica who looks like the friend on the bachelor party who's really interested in catching up and doesn't stay out too late. I think Jason is the perfect candidate for The Bachelorette. Old enough to be ready. A job with health insurance located close to Hollywood. Hypothetically, he could get married, keep his life, and do red carpets with either of the women and then pitch in for the down payment it takes to buy the Hailey Bieber smoothie. Admit it, you got a little tingle downstairs reading that sentence. You're about to change your Bumble profile to "Smoothie Kings Only!!"
Joey, 24, Twin

Joey looks like he just got ready for the dance at his summer camp and his style inspo was Pete Davidson. He's 24 and one of a set of twins who are on the show. He lives in Connecticut and says he "loves to hit the clubs in New York City for a night out with the boys." Let me tell you one thing, nobody who takes a train into a city to go to a club where they can't afford a table is ready to get married. If they have the energy to stand while screaming "Let's go!!" over house music with close to zero chance of hooking up, then they have too much energy to stay in and watch Bridgerton with their fiancée. 
John, 26, English Teacher

John is a 26-year-old English teacher from Nashville who looks like he once hosted Blue's Clues. John isn't winning. His profile talks about being shy and how his positivity "radiates from within." The only way John's winning is if The Bachelorette somehow becomes a competition to find a new best friend who helps you choose an outfit for a first date with another guy.
Johnny, 25, Realtor

Johnny is a 25-year-old realtor from Palm Beach Gardens who looks like he's pulled out a guitar at many social functions. His bio says he "can't be with anyone who is hung up on past relationships." I love when the contestant bios call out the last person they dated. Like, Johnny's ex is reading this while in bed with the guy she told him not to worry about being like, "Welp, got me." If someone had dated me and then went on the show, their profile would be like, "NO MEN WHO SOMETIMES FORGET TO FLUSH THE TOILET. EVEN WITH A NUMBER 2!" And I'd be reading it like, "Wow. I hope nobody makes the connection."
Jordan H, 25, Software Developer

Jordan H is a 25-year-old software developer from Tampa. Jordan's head and neck are too thick for his shoulders. It looks like this picture was drawn in the park by a caricature artist. He was like, "Draw me as a Dollar store John Cena!" And the artist was like, "GOT YOU BRO."
Jordan V, 27, Drag Racer

Jordan V is a 27-year-old drag racer from Alpharetta, Georgia. I read his job and I was like, "Wow. A professional drag queen! Good for you, ABC!" I became giddy imagining that limo entrance. A Ru Paul cameo! I got excited to see Jordan sashay all over these guys in 10-inch heels while I was at home snapping and screaming "YASSS." Then I came to my senses. Jordan's a race car driver! This is still The Bachelor franchise! People come on here due to a weird church pastor who told them sharing a significant other with 30 other people is "God's way." Well, maybe a fabulous queen will strut out of the limos one season!! Until then, we get Jordan who loves "relaxing on the lake." Ugh. 
Justin B, 32, Physical Therapist

Justin B is a 32-year-old physical therapist who looks like his mom paid for his honeymoon at the White Lotus hotel. His profile says he's a "lover, not a fighter" and that he "loves the smell of jasmine." How does that even come up?! Not one other person said their favorite smell, so Justin had to be like, "Oh and you know what?! I love jasmine!" If I were the interviewer I'd assume he had a weird fetish for the Disney princess. I also don't want my physical therapist randomly bringing up favorite smells. I'm recovering from a surgery and this guy's like, "Have you smelled this candle?! It's rhubarb." I'd be like, "No, your latex doctor gloves smell fine enough. Can you just keep doing the ultrasound in silence?" And he'd be like, "Whoa whoa whoa, I'm a lover not a fighter!" And I'd find a new physical therapist immediately. 
Justin Y., 24, Other Twin

Justin Y is the other half of the twins coming onto the show this season. His bio reads, "Justin Y is the life of the party! He is a hardworking go-getter who enjoys clubbing in New York City's hottest spots with his favorite wingman, his identical twin brother, Joey." 
Have you ever wanted to hang with someone less?! I read that passage with the voice of the announcer from a failed MTV dating show. Justin is 24 and this is who a 24-year-old thinks people want to date. It's not even true. The hottest clubs wouldn't let Justin enter. The bouncers aren't looking at a large group and being like, "We'd let you in, but you don't have a 24-year-old twin who lives with his parents in Connecticut in your party!" If this read, "Justin Y creeps into every party quietly to make sure he wants to stay. He has health insurance and he enjoys a bar that's busy but still has a place for him to sit. His favorite wingman is his phone which he looks up from every now and again," then he'd have a line of women waiting for him. 
Kirk, 29, College Football Coach

Kirk is a 29-year-old football coach from Lubbock, Texas who looks like the guy every woman in a Hallmark movie meets when she moves home from the big city. It's always funny that those guys never have one glaring red flag. We're just supposed to believe that this perfect man decided to stick around Garbageville and be a handyman. In real life, "Kirk" stayed in Lubbock to coach the high school football team because he got a DUI and to fix his problem, he only drinks clear alcohol now. And you have to decide if you can date him and deal with his worrisome opinions on crime. 
Logan, 26, Videographer

Logan is a 26-year-old videographer from San Diego who looks like a toddler who tried to fit into one of his dad's old coats. He says that his lifelong crush is Elaine from Seinfeld, and that's the correct opinion. Elaine was successful, active, fun, opinionated, sexually communicative with her partners, and was able to have a healthy relationship with an ex. Elaine might have been the perfect woman. Everyone should be asked about their sitcom crush. If it's Elaine then they're probably a good guy. If it's Pam from The Office then there's something wrong with them. Pam once went to a job fair at her old high school at the age of 26 and thought one of her drawings might still be on the wall in her old art class. Pam is the anti-Elaine. 
Mario, 31, Personal Trainer

Mario is a 31-year-old personal trainer from Naperville, Illinois who looks like he's about to high-five you before a group fitness class with a very pedestrian playlist. Mario's bio says he just wants to make his mom proud. The "I love my mom" guy is on every season of The Bachelorette. He's neck and neck with the "I love my niece and nephews" guy for the easiest opinion to have on a reality show award. It's such a weird thing to say because there's no opposite guy. There's nobody who's like, "I came on the show to embarrass my mom" and then screams at a female producer, "Hey tootz! Shake that ass and grab me a Fresca!"
Matt, 25, Shipping Executive

Matt is a 25-year-old shipping executive which might mean he works at a FedEx/Kinko's. He seems like a good guy. Like, a much better guy than me. His bio says that he "dreams of buying his mom a home wherever she wants." I would hate to do my interview right before Matt. They'd be like "What's your dream?!" And I'd be like, "To eat and drink as much as I want without gaining weight!" And then they'd be like, "Matt, what's your dream?!" And he'd be like "Buying my mom a home wherever she wants!" And then I'd butt in and be like, "Hey, can I change my dream? In addition to the calorie thing, I'd also like to buy MYSELF a home."
Michael, 32, Pharmaceutical Salesman

Michael is a 32-year-old pharmaceutical salesman from Long Beach, California who looks like he could play Will Smith in a made-for-TV biopic called Life Slaps. Michael loves Harry Potter and wants to visit his "Wizarding World." That's surprisingly enough for some people. There's a crew of singles who react to other Harry Potter fans as if they're part of some small interesting group. It's owned by Warner Brothers! Disney Adults get tons of crap while these "Potter Pans" prance around being just as unbearable. Harry Potter isn't a small indie band. It's a behemoth corporation that keeps creating sequels and prequels written by teams of mathematicians while new imaginative ideas get left by the wayside because they're not a sure thing. Being a Harry Potter fan is like being a fan of Chase Bank during the housing crisis.
Nate, 33, Electrical Engineer

Nate is a 33-year-old electrical engineer who will be successful no matter what happens on this show. His bio says that his favorite movie is How To Lose A Guy In Ten Days. If I've learned anything on this earth in my 37 years, it's that women love that movie, they love Kate Hudson's character, and mentioning that you enjoy that movie as a man is the cheat code for any conversation you ever have with a woman. I don't care how badly it's going, mention that movie and the woman starts visibly shaking and liquid comes out of all of her sensual orifices. Kate Hudson plays a female superhero in that movie. She acts crazy and never second-guesses herself once while not developing feelings for a gorgeous man who treats her amazingly. She's basically the female version of Tony Stark. 
Quincey, 25, Life Coach

Quincy is a 25-year-old life coach whose "energy is unmatched." Telling me someone is an energetic 25-year-old life coach is like telling me someone is covered in dog doo: I'm going to avoid them at all costs. Also, who hires a 25-year-old life coach?! Did they want to learn how to confidently invite a woman home even though they sleep on a mattress that's on the floor?! At 25, I was just figuring out how to differentiate junk mail from an actual bill, and Quincy is directing some poor soul's life. With that type of unawareness, he's going to do well in this competition. 
Roby, 33, Magician

Roby is a 33-year-old magician from LA who looks like he would go up to a woman at a bar and say, "I knew you were a dime but this is ridiculous" and then pull a dime from her ear. Then he'd be like, "Hi, I'm Roby. One B. My mom said it's because there's one B in beautiful. Ya, she's my roommate! But I get the whole basement and it has its own entrance so it's basically my own space. She only comes in to clean out the hamper every morning. So how about a drink? Wait wait wait, how could I forget?!" Then he somehow pulls a rose from his own ear and gives it to her. I'm just saying he had a look. 
Ryan, 36, Investment Director

Ryan is a 36-year-old investment director from Boston who looks like he's the mascot for divorced dads. Ryan's profile says he wants a "Nicholas Sparks type of relationship", and that's a pretty weird relationship goal. So Ryan wants to sneak off to meet a woman under the North Carolina sweet gum trees because her father doesn't approve of their relationship, defy all odds, get married and then she dies?! Really?! Does Ryan want to catch the fireflies with the love of his life on a hot summer night and then watch her develop dementia and die?! Nicholas Sparks relationships have a certain theme. Ryan, let's keep it simple. You're going to meet a woman on Match.com who hates men because she's been ghosted a dozen times. You're going to slowly earn her trust and connect over your love of binge-watching Netflix shows. Then she's going to die and we're all going to think you did it like a normal 36-year-old. 
Spencer, 27, Venture Capitalist

Spencer is a 27-year-old venture capitalist from Chicago who looks like he has a Barstool flag hung up in his bedroom, kitchen, back porch, foyer, and bathroom. Spencer says he is not your stereotypical "let's grab a drink" kind of guy, which is usually said by a guy who's trying to get you over to his place to watch five minutes of a movie. I look forward to watching Spencer hop up and down while fist pumping and screaming "Let's gooo" while another guy in the house takes a longer than average sip of a hard seltzer. 
Termayne, 28, Crypto Guy

Describing yourself as a "Crypto Guy" is actually Termayne's business plan. He could've said he worked in finance or banking or any number of other things that make a lot more sense. But Termayne went with "Crypto Guy" which means he has no real job. He went online, did his own research, placed some money on the crypto roulette wheel, and made money that he's since lost. Now, he's onto the next step of the "Crypto Guy" career, and that's to go on a reality show as the "Crypto Guy," gain a following, and convince the next generation of aspiring "Crypto Guys" to give him as much money as possible. (Plays Lion King music) 🎶 IT'S THE CIIIIRCCLE OF CRYPTO GUY!!! And it moves us all!! Through loans and life savings! Through faith and love!! 🎶 
Tino, 27, General Contractor

Tino's bio says he "is very involved in giving back to his community and wants to find someone who will work to make the world a better place." Imagine how insulting it would be to be Tino's single female friend working with him at the soup kitchen. He's complaining about how hard it is to find a woman who likes to give back. One day he's like, "I've got an idea! I'll go on The Bachelorette! A show with a long history of selfless individuals who put the community over their own personal gain! Goodbye Linda! You've been a wonderful friend!" Then he asks Linda to clean up for him because he has to leave early to make an audition tape.
Tyler, 25, Small Business Owner

Tyler is a 25-year-old small business owner from Wildwood, New Jersey who looks like he once starred in a Disney original series. It's so funny to see "small business owner from Wildwood, New Jersey " when you know the area a bit. Judging by the sleeve tattoo, his "small business" is a kiosk on the boardwalk that sells "Let's Go Brandon" T-shirts. 
Zach, 25, Tech Executive

Zach is a 25-year-old tech executive from Anaheim Hills, California who looks like he would get angry if someone called him a short king. Zach says he "loves to plan thoughtful surprises" which is something I've learned women say they want but don't really want. You'll be like, "I've got a surprise, get dressed!" And they'll be like, "What is it?!" And you'll be like "You'll see! Get dressed!" And they'll be like "Do I need sneakers?!" And you'll be like "Shoes are a good start!!" And they'll be like "Sneakers or shoes?!" And you're like, "SNEAKERS! Cmon!" And they'll be like "WELL I NEED TO KNOW IF I NEED A JACKET!" And you'll be like "It doesn't matter. You're going to love it!" And they'll be like "CAN YOU JUST TELL ME WHERE WE ARE GOING?!? MY MOM JUST GOT DIAGNOSED WITH A COLD AND MY FEET ARE FAT AND YOU KNOW MY BEST FRIEND ISN'T HAVING A GOOD WEEK! IT'S JUST NOT A GOOD TIME FOR SURPRISES!" And you'll be like "OK FINE! WE TRY THE NEW WING FLAVOR AT BUFFALO WILD WINGS!!" 
Images: ABC/Gizelle Hernandez
A Bro's Breakdown Of Katie's Bachelorette Contestants
Hi, I'm Jared Freid. I'm a 36-year-old comedian who loves The Bachelor and The Bachelorette. I love them so much, I yell at every episode on my Instagram stories. As you can imagine, my parents are very proud. V. 
This is my preview for the season. I've been doing this preview for both shows since before your favorite TikToker got their first dangly earring. I make massive assumptions about every contestant based on very little information. It's like sitting with me while wearing sweats and screaming "Yuck" at what people wore on the red carpet. Please enjoy and follow me on Instagram where I'll be making fun of these crazies every Monday night (Matt James' season is in my highlights) and then recapping the episodes the next day on The Betchelor podcast. And if that's not enough, I host a Bachelor Post Game Show called "The Rose Rehash" on my YouTube channel. Let's have a fun season.
Katie

Katie showed up to last season waving a vibrator, and I kept thinking she was going to make this her whole personality and start selling "Buzz Buzz Bitch" T-shirts on Instagram. And you know what? That didn't really happen. She carried the vibrator around the first night and made some jokes, but they weren't cringey or too awful and she kind of rolled with it. It's funny, with a joke like that there are some people who will never let it go. They're the least developed people in the universe. Katie could become a congresswoman and they'll be like, "AREN'T YOU THAT DIDLO WOMAN?!!?" But that's why I've always liked Katie. Unlike those people, she changed her opinion when presented with new information. Last season, the house got addicted to sh*t talking and drama. Katie was a part of that. She then recognized that it was all becoming too much before even a producer could see it, and then she reported the whole thing to Matt and got this show back to being the wholesome Christian programming that we all know and love. There are some that accuse Katie of seeing an opportunity in being this anti-bullying peer mediator, but I would argue that it would take a woke mastermind to see an audience that feeds on the blood of contestants all of a sudden getting tired of drama and making the peacemaker their queen. So, yes, I'm a Katie fan and I think she will be a fun captain for this ship and I'm willing to be pointed in the right direction by her seven-inch vibrator set to that weird, vroom vroom vrooooooooooom setting that so many of you love.
Aaron

Aaron is a 26-year-old insurance agent from San Diego, California who looks like his whole personality is "I learned about cryptocurrency yesterday." Aaron has one tattoo: his family's initials on his neck. Like how a prince would wear his family's crest, except he probably doesn't own land. How is that his only tattoo?! I feel like a neck tattoo should be number twelve. Like, it starts with the one on the foot and then you get the one under your wrist and then you seek out therapy and you say, "Hey, I'm going to get a neck tattoo" and the therapist is like, "You know this takes you out of the suit-wearing jobs and you're like "I'm ok with that." And then nine tattoos later you honor your family with a tattoo that frightens senior citizens. 
Andrew S

Andrew S is a 26-year-old football player from Vienna, Austria who spends half the year playing professional football in Vienna and the other half as a teacher's assistant in Chicago. Let me translate that for you: Andrew S is a substitute teacher from Chicago who vacations in Vienna to play football with some friends. His bio says he "has a great sense of humor, and one of his favorite party tricks is imitating accents from around the globe." Andrew is about to be canceled in the most viral video way. It'll start with, "Here's how they sound in Vienna" and everyone will laugh. Then he'll be like, "Ever been to China!?" and a police officer will show up to escort him to a TV studio where Emmanuel Acho will be waiting to interview him.
Andrew M

Andrew M is a 31-year-old deputy district attorney from Newport Beach, California whose bio says he "loves his job." I'm sorry. I don't believe anyone who goes on The Bachelorette is all jazzed up about their job. I can't live in this rom-com dream world where Andrew screams, "Objection!!" And the judge is like, "sustained counselor! Court is adjourned!!" And then Andrew high fives his assistant and they're like, "Got another one! I don't know how you do it!" And Andrew's like, "I've got it all, Gretchen. Just need that perfect gal! If only there was a way to compete against 29 aspiring actors for the right one!"
Austin

Austin is a 25-year-old real estate investor from Mission Viejo, California whose bio says he flipped 20 houses in 2020. Now, I guess someone who flips houses could be considered a "real estate investor" but it feels like false advertising to me. Like, let's say Austin wins. Katie is like, "When are you going to the office?!" And Austin is like, "I'm already there!" and shows her his Zillow search for houses under $200K. I don't think that memory accompanies Katie and her famous vibrator the next time they're in the tub.
Brandon

Brandon is a 26-year-old auto parts manager from Queens, New York who looks like he's still trying to make his college band happen. Brandon's hair doesn't match his suit. With that hair he should only be allowed to wear tight, white, ribbed tank tops. It actually looks like his head was Photoshopped onto that neck. If Brandon doesn't put his hand through his hair while looking at the ground and talking about a dead brother, then nobody has a dead brother.
Brendan

Brendan is a 26-year-old firefighter trainee from Toronto who looks like he makes TikToks about his hair transplant journey. Brendan should tell you everything you need to know about male confidence. He's not even a full firefighter and he's going on a competition for a woman. What does he think Katie's going to say?! "Well, the lawyer seemed nice and I sure do like guys with a mortgage, but that firefighting intern really knows some great quotes from The Office."
Christian

Christian is a 26-year-old real estate agent from Boston who's still wearing the shoal sweater his ex bought him for her company's holiday party. Here's what I LOVE about Christian: His bio says that he's sold over $25 million worth of residential real estate. I don't know how you tell someone how much you make without telling them how much you make, so I can only imagine Christian is a total monster and I can't wait for that. I'm imagining he's talking to Katie and someone comes over and is like, "Can I steal her for a second?!" And Christian doesn't even turn around while calmly saying, "Do you know how much my time is worth?" and the other guy is like, "Ha ha man, come on." And Christian just explodes with, "I've sold over $25 million dollars worth of property and I WILL NOT BE CHALLENGED BY A FITNESS INSTRUCTOR!!"
Cody

Cody is a 27-year-old zipper sales manager from San Diego who looks like a boy who made a wish to be a grown man. His bio says he's "a proud Eagle Scout." That's one of those things that someone says and you immediately make fun of it. Like, I'd blurt out, "Eagle Scout!? Ya, and I'm going to space camp this summer!" And then you realize they're serious and you have to be like, "Oh that's awesome!" And then they make you realize you're garbage. They explain that the scouts get them outdoors and working with kids and how they "learn more from the kids than you could ever imagine." And then they're like, "What are your hobbies?!" And you're like, "I eat and talk sh*t with my friends about the other friends who aren't there."
Connor B

Connor B is a 29-year-old math teacher from Nashville. Nobody has ever looked like the fun math teacher more than Connor B. That's "Mr B." and I can't see it any other way. Get a Disney exec on the phone and book this guy to say, "Ok kids. Pop quiz! Mr B ain't cheugy sheeeeshh." It's got to be weird being a teacher in Nashville. It's just such a small party town. You could literally be teaching the Pythagorean Theorem an hour before a woman in a pink cowboy hat is grinding on you while puking a little bit in her mouth. What a magical place.
Conor C

Conor C is a 28-year-old former baseball player from Costa Mesa, California who looks like he told the barber, "I'll take the husband who kills his wife and becomes an episode of Dateline!" Conor says finding someone who has the similar religious beliefs is "very important" to him because "raising his future family in the church is a huge priority." It's so wild to me that the same group that's like, "being gay is a sin" is also the one to say, "The Bachelor franchise is a reasonable way to find your spouse." If Conor wins, I want to be at the church when he shows up with Katie. I'll be like, "Congratulations!!! God gave you the gift of love!! Now pull out her vibrator and feed me the sacrament off the head!!"
David

David is a 27-year-old technical product specialist from Nashville whose bio says, "Synchronicity in life is of the utmost importance." I've googled the word synchronicity for you:
the simultaneous occurrence of events which appear significantly related but have no discernible causal connection.
I've read that definition 15 times and I still can't understand what's important to David. I don't think David knows what he's saying, but I think that he thinks that he's fooled us into thinking he's an intellectual. It's like a fake verbal orgasm. I'd love to hear David fake an actual orgasm. He'd be like, "UH UH UH I HAVE COME TO FRUITION WITH THE GIFT OF EJACULATE!! THIS IS IN NO WAY SYNCHRONICITY!! THIS EJACULATE HAS AN ACTUAL CONNECTION TO YOUR VAGINA!!!"
Gabriel

Gabriel is a 35-year-old entrepreneur from Charlotte who looks like he's going to help you pick out some clothes at Bloomingdale's. Anytime someone comes on the show with the job of "entrepreneur" it means that their parents are rich or they started a food-related Instagram account within the last month. I'm going with rich parents here. Gabriel is using his full name, he's 35, and his bio says he loves to play tennis and he "prides himself on having a lot of passions and interests." Only a person who comes from money could be dressed as Franck from Father of The Bride and publicly say they have a lot of pride in their passions while most of the Earth is going through a pandemic. I'm excited to hear Gabriel complain about his rusty backhand because of "the crazy year we had."
Garrett

Garrett is a 29-year-old software marketing manager from Salinas, California who may be the best looking male redhead to ever walk this planet. If I'm head of marketing for male redheads, then I'm hiring Garrett as our mascot. That's a group that needs a rebrand. Who is their guy? Carrot Top? Someone from the Weasley family?! Chuckie Finster?! You may be attracted to one of those people, but the male redhead community has never really had sexy representation. I just googled "Hottest Redheaded Men" and Conan O'Brien was on the list! People. They need someone. Garrett needs to get to the finals so that the redheaded community can have its day and so my Google search history stops looking like I have some weird fetish!
Greg

Greg is a 27-year-old marketing sales representative from Edison, New Jersey who looks like the hot lead of a Disney Channel Original Movie who never fully went through puberty. Listen, Greg has a great head of hair and it seems like he took the center part critique from Gen Z a little too seriously. And he's not alone. Millennials are the most self-conscious generation and within a month of hearing the center part and mom jeans are in, many of my friends look like they're dressed as Jonathan Taylor Thomas for Halloween. Good luck, Greg. I hope you find your look!
Hunter

Hunter is a 34-year-old software strategist from Houston whose face screams "I have a pet bird." And you know what?! His face screamed correctly, because Hunter has a pet parakeet named Zazu. Hunter's bio says "as a child, he was known for writing incredible love letters and always being the guy to surprise his crushes with mix tapes or flowers." Listen, a love letter and some flowers is a totally nice gesture, but can you imagine being "known" for love letters, mix tapes, and flowers?!! That's the most bizarre reputation that I've ever heard. And he didn't say it was for his girlfriends, it's for his crushes. So you could be warned about him. Like, "Ya, that's Hunter. Don't make eye contact with him for too long unless you want to walk around school with a bouquet and a new CD where "Hey There Delilah" is all 14 tracks."
Jeff

Jeff is a 31-year-old surgical skin salesman from Jersey City who looks like the worst possible outcome for when Belle turns the Beast into a man. I like Jeff and I want the best for him. His bio talks about a big Italian family and his mom doing his laundry (you know, normal Italian man in his 30s stuff). But the reason I'm cheering for him is that his job HAS to be tough on a dating app. You're on an app where you're constantly trying to forget all of the dangers of meeting a stranger on the internet and he's like, "My passion is human skin!" And I'm sure he's helping a lot of people, but it's just not getting Jeff to some casual drinks, where a woman's finger isn't ready to send an emergency text under the table.
John

John is a 27-year-old bartender from Pacific Beach, California who looks like his catchphrase is, "I TOTALLY agree! We should DEFINITELY be friends!" John is described as a "thrill-seeker" who goes to EDM shows. I can't imagine a less attractive description. If a friend was like, "I have a single friend who wants to take you to a David Guetta concert! Oh and they're a bartender and they love skydiving!" I'd be like, "How about a friend who has a job with a retirement savings plan and enjoys sitting quietly on the couch in-between talking sh*t about people we see on Instagram?!"
Josh

Josh is a 25-year-old IT Consultant from Miami who looks like he saw a picture of Steve Jobs and thought, "THAT, but with a blazer!" Josh's bio says that he's a hopeless romantic. And he's not alone. At least half of these bios have said the same thing. I think they all say it because they believe that's what women want to hear. But, to me, "hopeless romantic" means you do dumb stuff for love. So, yes, going on a TV show to compete against 29 other men for one woman is dumb and it makes you a hopeless romantic. I'm more of a "Hopeless Eater" which means I do dumb stuff for food. Like I'll go to a McDonald's, wait until they make a new batch of fries, get two larges, eat one in the parking lot, eat one while I drive, throw away the garbage at the local high school, and get home and ask, "What's for dinner!?" as if nothing happened.
Justin

Justin is a 26-year-old investment sales consultant from Baltimore who will do well on this show. His bio says everything right, but in an authentic way. It talks about looking for a partner and his family and how he's into fitness but loves to BBQ with some Sauvignon Blanc. I'm sure even my description might make you slip off of your chair. Hell, when it said he was an "extremely talented painter" I screamed, "PAINT ME!!" as I played with my nipple while sitting at this Starbucks. Justin's one thing is that he hates dancing, which doesn't matter at all. But it's definitely something your annoying friend who complains about being single would complain about. Like, "Well, he loves his family and he's a painter and his body is a 10 and when he goes down on me, I cum so hard that a butterfly flies out of my mouth, but he doesn't dance! Like what will we do at our wedding? Ugh life is hard!!!"
Karl

Karl is a 34-year-old motivational speaker from Miami who says that his favorite holiday is New Year's Day because he loves the feeling of a fresh start. That would be enough information for me to send Karl home. In fact that would be my first question. I'd be like, "Hi Everyone! Please grab a pen and paper and write down the answer to the following question: if New Year's Day lands on a Thursday then what day does the year officially start? Now, if you're a psychopath who wrote Thursday, then there's a car waiting for you outside. If you wrote, 'I drink through the weekend and I avoid any type of renewal until that next Monday,' then you're invited to stay for the rest of the cocktail party."
Kyle

Kyle is a 26-year-old technical recruiter from Fort Lauderdale who looks like he's been on The Bachelorette the last 10 years in a row but we never remember his name. His bio says that Steve Irwin is his idol, which feels like he picked a celebrity name out of a bucket that was labeled "Personality Help." He also says that he wants someone who can make him laugh like he's some sort of king beckoning a jester. How about you bring a little personality, Kyle?! We get it. You said "Steve Irwin is my idol" once and it got a laugh at the office so now you're peddling that around as your fun fact until you can find a woman who was brave enough to wave a vibrator on TV so that you can stop trying to nail an Australian accent. Kyle is looking for a crutch, not a girlfriend.
Landon

Landon is a 25-year-old basketball coach who looks like the edible just kicked in. Landon's hair needs to be discussed. What's the thought process here? Based on this picture, it looks like he takes the brush and starts at his forehead and just goes straight back. Then he apparently lets the sides do their own thing? It's a strange way to go. Like, you're either a brush guy or you're not a brush guy, and he seems to be stuck between two worlds. He cares but he doesn't care. It's wild. He's like a graduate of a Big Ten School, you care enough to get an education but you don't care when nobody believes your claim that the business school "is actually really good." Wild.
Marcus

Marcus is a 30-year-old real estate agent from Portland, Oregon who looks like your mom already loves him. Marcus was asked to describe himself as a lover, and he says he is "amazing." This is actually the best answer to the question. Let's say you believe that Marcus is an amazing lover, well you'd probably want to have sex with him. Now let's say you don't believe Marcus, well you'd probably want to have sex with him just to see what he thinks is amazing. Amazing or not amazing, Marcus is climaxing every damn time. Wow. This really beats my answer of, "Well, it depends on what I ate and the time of day and the type of condom and can I go down on the woman first?! And what really constitutes amazing? Would we cuddle? And can you rate me the second time we have sex because I tend to last longer when I'm more comfortable with the person."
Marty

Marty is a 25-year-old dancer from Reno who says his self-declared tagline is "Marty brings the party." His bio also says he loves to express himself through physical touch and says that he "loves to love on and be loved on." As someone who has dealt with body issues his whole life, these are things that could only be said by an incredibly fit guy like Marty or the most overweight guy in a fraternity. Anyone in between those two bodies would sound ridiculous. Just imagine a 5'8'' guy who works in finance saying, "I like to love on and be loved on." You're calling the cops. Now imagine that same guy saying, "Marty brings the party!" You're leaving that party. Now imagine THIS Marty screaming, "Marty brings the party" as he high fives Jack Black who then turns to you and whispers, "Come with us to be loved on but you know we need a little love too!" You're running behind them while giggling and ripping your shirt off to see what these two knuckleheads say next and you're buying a ticket to whatever movie they star in.
Michael

Michael is a 36-year-old business owner from Akron, Ohio whose tired eyes and sweater should tell you he is a single dad with a 4-year-old son. That has to be the saddest goodbye on the planet. Imagine Michael explaining this trip to his 4-year-old son like, "Daddy is going away. He's going to a big house with lots of men with big muscles and abs to find a new mommy. And daddy hopes that this new mommy can appreciate daddy's personality and not ask about your real mommy and how she got the house. Okay I have to go! I'll probably be home in a week but at the slight chance that this new mommy is turned on by one-bedroom apartments in Akron then it might be longer. Bye!!!"
Mike

Mike is a 31-year-old gym owner from San Diego who looks like he's about to corner you at a party after he's done a bunch of coke to tell you about his app idea. Mike's bio says that he's "always been a one-woman type of guy, but due to his successful run in the MLB, dating was never really a priority in his life." I love the subtext of that sentence. Like, "Oh shucks, with all that baseball and money they pay you in the Majors, I could never even look at a woman!!" But let me translate how he says the same sentence to other men who aren't Bachelorette producers. It goes, "Who would have a serious girlfriend when they're making millions playing baseball?!?!" and it's followed by so many high fives that he uses his non-throwing hand.
Quartney

Quartney (yes, with a Q) is a 26-year-old Nutrition Entrepreneur from Dallas who looks like he posts all day on social media about a MultiLevel Marketing company that convinced him to say he's a "Nutrition Entrepreneur." Quartney's bio goes on to say nothing about his use of the letter Q or nutrition. It makes no sense. You're creating some business about nutrition with no mention as to the type of nutrition you're passionate about?! Even someone who is into Keto talks about how much they love bell peppers and fried cheese! I can only assume that Nutrition Entrepreneur means naturally skinny people convincing people (like me) that they don't need diet or exercise to achieve a naturally skinny body. And if that's the case, I'd like Quartney to take all of my money.
Thomas

Thomas is a 28-year-old real estate broker from Poway, California who looks more like a cool dad who's going to take you to McDonald's than a Bachelorette contestant. His bio says that he "often wonders if The Rock really can eat everything he posts on Instagram for his cheat meal days." Yes, an interview about what Thomas is looking for in a woman is a weird time to bring up The Rock's eating habits. But I am also someone who thinks about the Rock's cheat meal posts. And it's funny how one post can produce so many questions. Thomas is sitting there wondering about how he can possibly consume all that food and I'm wondering why The Rock's "cheat meal" is the same as my "sensible Sunday night dinner." It's honestly insulting and bullying and shaming and I will not stand for it. #NORMALIZE50PIECESUSHIORDERSFORONE #CancelTheRock
Tre

Tre is a 26-year-old software engineer from Covington, Georgia whose favorite activity is to meet his friends for their brunch and book club. Good for Tre, but if I saw a group of people sit down to brunch with the same book to discuss, I'd stare as if it were a UFO landing. If my friends and I turned our brunch into a club, it would be called a "Brunch and smells like alcohol mixed with farts" club.
The Box/Blake Moynes


This season, someone shows up in a box, and it was kind of teased and then revealed during a promo that it's former contestant Blake Moynes. And I know what you're thinking: "WHO?!"
Blake Moynes is a 29-year-old wildlife manager from Ontario who looks like the lovechild of Kirk Cameron and Sulley from Monsters Inc. Blake is from Clare/Tayshia's season. Before their season I wrote:
Blake's bio is a lot like The Bachelorette in that it's a fairytale that women want to hear. It says, "Blake spent his Saturday nights hanging with his best friends, but now all of those friends are married and he's the last single man remaining." This is written as if it's a tragedy in Blake's life. As if his friends were like, "What? No wife? I guess we'll see you when you're married… hopefully, our kids aren't too far apart in age to hang at that point."
I wasn't wrong about Blake. He kind of played up the puppy dog "poor me" attitude throughout the show. If we ranked the things to pop out of the box on a scale of "famous single guy" to "pretty good vibrator" then Blake would rank as a vibrator that doesn't get fully hard and will probably cry in Katie's arms before buzzing slightly due to a low battery.
Images: ABC/Andrew Eccles; ABC/Craig Sjodin (31)
The Best 'Bachelorette' Recap You'll Ever Read: Be Still, My Cold, Dead Heart
Well, friends, we did the impossible. After 11 weeks, two Bachelorettes, and one global pandemic, we've made it to the finale! Tayshia is down to her final two three men. As per usual, Chris Harrison is doing the most in his intro voice-over:
Chris Harrison: Will she get engaged to her soulmate, or will she DIE A LONELY OLD SPINSTER?!
Damn, Chris. I know we're living in the time of COVID, but there are other men on this planet if she decides she's not into these guys!
We pick up where we left off, with Tayshia having a sidebar with a producer. She's being filmed behind some blinds after being blindsided by Ben. You gotta love the producers' commitment to imagery and metaphors on this show. They had to get them where they could, because lord knows Ivan wasn't going to liken love to his testicles morphing into icicles on his fantasy suite date. Ben is sitting awkwardly on Tayshia's couch. He says that by looking at Tayshia's eyes, he sees there's more under there. Kind of a strange way to point out under-eye bags, but Ben's never really had a way with words. I guess it beats the alternative I'm used to getting:

Who can relate?
Ben's talking a lot about his "love" for Tayshia, but isn't really saying much. When Tayshia pushes back and asks him if he's always going to run when things get hard, his response is, "I blew it". Accurate, but not promising! Instead of sticking with her gut and sending him home for a second time, SHE INVITES HIM TO THE ROSE CEREMONY! They then walk out together, hug, and Tayshia initiates a very passionate kiss. Who knew she was a sucker for a moose knuckle?! While I definitely don't agree with her decision, I can't wait to see Zac and Ivan's reactions when Ben rolls up to the rose ceremony.
The Rose Ceremony
Ivan walks into the rose ceremony with the pre-elimination confidence that has become a hallmark of this show. Feeling the pressure from the producers for not delivering the required love similes on the ice bucket date, he offers the consolation prize of saying it feels awesome to be "open" and "vulnerable" (or "vonurble", as Tayshia would say). Not for long, buddy. Zac says he's ready for a proposal. Ben walks in with a goofy grin on his face, as if he expects Ivan and Zac will be happy to see him. I think Bennett gave the book about emotional intelligence to the wrong guy.
Ben:

Ivan & Zac:

Like many people who've gotten dumped, Tayshia proceeds to explain Brendan's absence by saying "it just didn't work out." Control that narrative, girl! She's about to start handing out roses but then stops and asks Ivan if they can go talk. Ivan's face says he knows what's coming next. They then have a cryptic talk about religious differences, but give no specifics about said differences. Is Ivan a Scientologist? That's the only legitimate theory I can come up with for this abrupt dismissal.
All kidding aside, it may be that Ivan is atheist or agnostic. Tayshia has always been open about her devout Christian beliefs, so it's possible this is the reason she sent Ivan home. It'd be a shame if that were the only reason she eliminated him, but, let's face it, she's been favoring Brendan and Zac for weeks. Given the honest conversations Tayshia and Ivan had about race, it seems strange, and frankly frustrating, that ABC isn't allowing an unfiltered exchange about religion. Then again, this is ABC we're talking about, so maybe that's asking for too much. Ivan takes the elimination in stride like the angel he is. Love you, Ivan! See you in Paradise.
Ben Meets The Family
The next day we catch up with Tayshia writing in her burn book journal. She meets up with her family and I remember how much I enjoyed Tayshia's dad, Desmond, eviscerating Colton when Tayshia was competing on his season. Like most viewers, Desmond doesn't have time for BS. Tayshia tells her family that they'll be meeting Ben, whom she had previously sent home. Desmond is understandably skeptical and wants some answers. This is gonna be good.
Ben meets with Tayshia's mom, Rosario, first and keeps talking about how he's never felt this way before, and the way Tayshia makes him feel, yet he can't seem to identify the feeling(s) in question. Everything he says is surface-level and there's no real substance to any of it. It seems like Ben is in love with the idea of love, more so than Tayshia specifically. It doesn't go much better with Desmond.
Desmond: What do you see in Tayshia?
Ben:

Ben also tells Desmond about how he and Tayshia talked about "showing up" for Tayshia. Does he think that physically coming back after being sent home is what showing up means? She meant showing up for her emotionally, Ben!
Zac Meets The Family
The tone of Zac's meeting with the family is completely different. Instead of making his answers all about him and his feelings, he expresses his love for Tayshia by showing love to her family. He even seems to win over Desmond, who says he's going to be tough on Zac. Instead of saying the things he thinks Desmond wants to hear, Zac is honest about his failed marriage and is able to reflect on his past mistakes, even weaving in a reference to the standards Desmond has set and how Zac wants to live up to them.
I gotta give it to Zac; he is incredibly authentic and eloquent. He talks about marriage with Tayshia like it's a real thing that's going to happen, not some abstract idea like Ben does when he broaches the subject. Zac is making my job as snarky recapper very difficult, but he totally won me over — until he started pretending he was an authentic New Yorker with that whole pizza charade. Zac, you're from South Jersey! Rep some hoagies like the Philly boy you are and cool it with the tired NYC cliches.
No one:
Zac:

The next day Tayshia hears a knock at her door. Fearing that Bennett has gone full American Psycho, she reluctantly answers. It turns out to be her dad, which isn't a much better sign. He tells her that the family doesn't want her to make the biggest mistake of her life by rushing into another marriage. Tayshia starts to break down recounting how her dad was there for her in the throes of her divorce. It was raw and one of her realest moments thus far. She's starting to have doubts.
Zac & Tayshia's Date

On their date, Zac reassures Tayshia that he's ready to take the next step, but Tayshia seems skeptical. Damn, Desmond really got to her! They find out that their date is to learn a wedding dance routine and Tayshia looks about as excited as Brendan did when he met Neil Lane to try on wedding jewelry. Gotta love karma. She keeps getting in her own head and is struggling to relax into the dance moves. Zac is patient with her and they actually pull off a sweet little routine. I'm honestly impressed they learned that in one lesson. It took me and my husband about two months to put together a solid first dance. Respect.
Later that evening they have a casual night in, and Tayshia is honest about her fears that Zac's feelings will change. He tells her that he is nine years sober today and that his sobriety allows him to not run away and that he'll love her no matter what she decides to do with her life. Ok, why am I crying in the club right now? And by "in the club" I mean "on my couch".
Tayshia seems convinced, and frankly, so am I. It's one of the most authentic exchanges we've ever seen on this show and it's nice to see a couple talk about real-life issues for a change. "I think she believes in me," Zac says, and I start to tear up. WTF is happening? Is this show…actually making me feel genuine human emotion?
Me watching this season of The Bachelorette:

Ben & Tayshia's Date Breakup
When Ben meets up with Tayshia "the next day", she is wearing the same tragic denim number she was wearing when her dad came to talk to her. So she's either running out of wardrobe options in quarantine or there's a bit of a continuity issue here and she went to dump Ben after talking to Desmond. She tells Ben that her heart is with Zac and, as usual, Ben looks like a deer in headlights. He takes it pretty well, albeit with way too many "umm"s, and says he's happy for her. I do feel bad for Ben. He's a sweet guy and he deserves to find love, but he needs to work through some of his issues with self-worth before jumping into a serious relationship, let alone a marriage. We're rooting for you, Ben!
The Big Day
It's engagement day! Tayshia and Zac are getting ready and Neil Lane is back to shill his gaudy rings. Zac looks handsome in his blue suit. Tayshia meets up with Chris Harrison and the exchange is kind of odd. She says she questions if she's ever been in love until now and then bursts into tears that don't really look happy. Even Chris seems confused.
Chris: What is going on?
Tayshia:

The proposal set-up is kind of a hot mess. The area rug from the Airstream trailer fantasy suite isn't helping. Tayshia tells us she feels stressed, overwhelmed, and scared. So basically all of the things one should be feeling right before getting engaged after knowing someone for 30 seconds. She says she doesn't know if she's doing the right thing. I'm a little concerned. Is she feeling the pressure of not wanting to disappoint ABC and the fans given the whole Clare debacle?
Things improve when Zac arrives. His engagement speech is really personal and from the heart. It's undoubtedly the best one I've ever heard on this show or The Bachelor. Tayshia starts her speech and after telling Zac that she knows she told him she loved him, takes an extremely long, producer-suggested pause. I admit they got me for a second and I was scared she was bolting. But she continues and tells Zac she wants to jump in fountains all over the world with him and star in endless FabFitFun endorsement deals together. He gets down on one knee and she says yes! Like the true New Yawkah he is, he yells "TAXI!" and the two ride off Flintstone-style into the desert sunset in a cardboard cab the way god and Chris Harrison intended.
And there we have it! Unfortunately (or fortunately, given the endless hours of our lives ABC takes each year) we have no After the Final Rose to catch up with Tayshia and Zac, but it looks like they're still going strong. This was an excellent season with some of the most mature and authentic men we've ever had. Keep it up, ABC! Thanks for joining me this week, guys, and congratulations to the happy couple!
Images: ABC/Craig Sjodin (2); Giphy (6)
The Best 'Bachelorette' Recap You'll Ever Read: Blink Twice If You Need Help, Brendan
Well, everybody, we've made it to the final week of The Bachelorette. In keeping with the "unprecedented times", ABC is breaking protocol and giving us fantasy suites and the finale in the same week. I'd like to think this is a gift to us for having to put up with Clare's therapy sessions masquerading as dates, but we know better: they have to keep things moving in time for the premiere of Matt's season. I'll be filling in for my esteemed colleague Ryanne this week, so please be gentle in the comments. Let's get to it!
We begin with Tayshia discussing the importance of the fantasy suite dates and her confidence in the final three. We then cut to Ivan, Brendan, and Zac being forced to sit together and allude to their potential future as eskimo brothers. It's awkward AF and will be a running theme throughout the episode. Meanwhile, Tayshia has a forced Bachelorette synergy "girl chat" with JoJo. They're really trying to make JoJo happen, huh? Despite Ed's notes, Chris Harrison continues his practice of barging in on the men without even a courtesy knock. This time he tells them that they better be prepared to get down on one knee and propose.
Chris: If you're not ready for an engagement, GTFO!
Brendan: 

And so begins Brendan's mental spiral.
To my surprise, Ivan gets the first fantasy suite date. I personally love Ivan. He's far and away my favorite of the three men, but he's too pure for Tayshia and, arguably, this world. However, he tells us he did The Secret and manifested the first date. You go, Glen Coco Ivan! Zac is visibly pissed and Brendan looks like someone told him that it's now a federal offense to wear turtlenecks. Zac reminds us that regardless of the men's feelings about the other men, this is about Tayshia. Finally, a man who understands the concept of The Bachelorette!
Ivan's Date

Just watching the way that Tayshia interacts with Ivan, it's clear that he's not the frontrunner in her mind. As if the lukewarm peck she gave him weren't proof enough, we find out that their date is a f*cking ice bath. Now if that's not a metaphor for her feelings for Ivan, I don't know what is. "Are you excited?" she asks, with that pseudo British inflection she adopts when asking questions. Ivan smiles through the pain. This is the most unromantic concept for a date that I can possibly think of, especially one that's designed to precede sex. The shrinkage alone! Rude, Tayshia. Rude. Even Big Paulie, who according to Chris Harrison is a "Bachelor Nation favorite" (sure, Jan), deems the effects of this date on Ivan's prospects later on "devastating". Slapping a potential "world record" on this turd of a date isn't fooling anyone, Tayshia! You may as well have had an intern spray paint a football field on some cardboard with "Friend Zone" at either end.
Meanwhile, back at the house:
Brendan:

Zac seems to be handling things a little better. He gets the second date card and gives us his best Matthew McConaughey.
During the evening portion of Ivan's date, he tells Tayshia he's falling in love with her. She says she's been falling for him too, but I'm just not feeling the sparks between these two. Their conversation doesn't have much substance and basically consists of them parroting things back to each other. "I cried in front of you!" "I cried in front of you!" Apparently this is enough to take things to the fantasy suite, which in this case is an Airstream trailer that inside looks like it was designed by 2009 me after winning an Urban Outfitters shopping spree. I love a boho-chic moment, but this is not the mood for fantasy suites. This looks like it would be better for a Real Housewives girls' trip (OC, obv). Apparently it had the desired effect, though, because they stayed up all night talking, according to Ivan. I don't get the feeling they had sex. Maybe a little over-the-pants action, but nothing more.
Ivan returns to the house and recaps the date. Unsurprisingly, Zac and Brendan look pissed. Brendan, clearly a masochist, asks if they got any sleep. Don't ask questions you don't want the answer to, Brendan! Ivan is apparently an emotional cutter as well because a producer told him to ask he asks what Zac's date card said. Yikes.
Zac's Date

The vibe on this date is completely different than the date with Ivan. Tayshia is straight-up giddy. The feeling is mutual for Zac and he tells us no less than 14 times that he can't wait to EXPLORE Tayshia. Vom. That's exactly what the guy you go on one Hinge date with tells you right before he never calls you again. Their date is body painting, which may as well be the polar (see what I did there) opposite of Ivan's date. This date is essentially foreplay with colors. They slap on some paint and proceed to aggressively make out in front of the camera crew. Do they have no shame??
During the evening portion, they get into deeper topics, specifically, Zac's stance on having kids. Zac says he realizes now that he does want to be a dad and he then proceeds to tell Tayshia that he loves her. The moment was really genuine, so much so that it moves Tayshia to tears and she says she loves him back. I can't even be snarky, it was a lovely moment. This is what happens when you put age-appropriate men on this show!
They move on to the fantasy suite, and the set-up alone is another personal affront to Ivan. Zac and Tayshia get a whole-ass suite that looks much nicer than the "El Presidente" suite Tayshia's been living in all season. The unmitigated gall of these producers to do Ivan so dirty!
Ivan watching this back:

The next morning, Tayshia and Zac are jumping on the bed like two toddlers hopped up on pixie sticks. Interestingly, Tayshia says in a confessional that Brendan has had her heart since day one. This should be interesting given Brendan's sheer terror all episode. Zac returns to the house with a sh*t-eating grin on his face. Ivan remains mostly calm. Brendan looks…constipated.
Brendan's Date

Brendan tells us that he's worried about the prospect of getting engaged again so quickly after getting divorced. Brendan clearly didn't get the memo on not telling producers about your biggest fears, lest they be exploited to the high heavens, and so his fate is sealed. The date is hosted by F*CKING NEIL LANE! Neil, apparently pissed he had to cobble together a ring for Clare with barely 24 hours' notice, negotiated some more airtime for his tacky wares and so we need to endure this product placement we're calling a "date". A date like this would be torture for just about any straight male who's been dating a woman for a matter of weeks, but for Brendan, it is hell on earth, and it shows.
Neil keeps telling Brendan not to get nervous, then proceeds to talk endlessly about engagements and weddings. As if this wasn't anxiety-producing enough, they then FORCE BRENDAN TO TRY ON WEDDING BANDS! I swear his hands were shaking. These producers are laying it on thick. They've even got Neil Lane waxing poetic about how rings are circular (no sh*t) and that marriage is FOREVER, as if Brendan, who has been married before, doesn't already know this. Is Robert De Niro going to pop out and tell Brendan he's been admitted into Tayshia's circle of trust, too?
This date is messy AF. I guess this is one way to test his appetite for a proposal at the end.
Brendan:

The night portion of the date doesn't get any better. Unfortunately, Tayshia saved her best dress for this date. Brendan is…wearing a black T-shirt. Not a good sign. Tayshia brings up Brendan's distance and he admits he's been struggling with the idea of an engagement. He confesses that he's still broken. It was raw and honestly heartbreaking. Tayshia doesn't put up a fight and sends him home. She says he's the one she pictured herself with at the end. I'm sure whoever she chooses will be thrilled to watch that back.
Tayshia and Rachel

We get a surprise appearance from Rachel, who looks stunning. As happy as I was to see Rachel again, I didn't really understand why she was there. The conversation was pretty superficial at the beginning, until Rachel asks Tayshia about any regrets she might have. Then it became very clear why she was invited: to create an opening to talk about Ben, who is obviously going to pull a Bennett and come back to ask for another chance. To which I say:

The Rose Ceremony Ben's Mea Culpa
The men are getting ready for the rose ceremony and Ivan's look here was giving me major Drake vibes. I'm not mad about it. We then see a shot from the waist down of some bulging thighs in capri pants making their way up the path of the La Quinta, and it's immediately clear that Ben has returned. He tells Chris Harrison that he shuts down when things are tough and he wants to resolve things with Tayshia.
Tayshia, meanwhile, has two roses left, and to symbolize this she has brought the girls out for the night. She looks gorgeous and is feeling good about her final two, so of course Ben has to swoop in and f*ck it all up! He knocks on Tayshia's door and she looks THRILLED to see him. He confesses his love for her, admits that he blew it in the moment, and tells her he sees a life with her. Tayshia's immediate response is to freak the f*ck out and run to her producer. Not a great sign, buddy! All I know is if she cuts Ivan for this clown I will have ABC's head continue to loyally watch this train wreck. See you tomorrow!
Images: ABC/Craig Sjodin; Giphy (3)
The Betches' Bachelorette Guide To Scottsdale
Planning sucks, and bachelorette parties are a ton of work. So we're taking all the guesswork out of planning a bachelorette party by breaking down top bachelorette destinations. Our guides will tell you where to stay, eat, party, how to get around, and give you a sample itinerary that you can follow. You're welcome.
Scottsdale, Arizona is quickly becoming one of the more popular bachelorette destinations on the scene and with good reason. I mean, how many times can you celebrate in Vegas or Miami? Talk about redundant and a waste of money. This desert town has tons of restaurants, bars, and pool parties to fill an entire weekend and then some, which is why we suggest heading here on a holiday weekend like Memorial Day, July 4th, or Labor Day.
At the center of the party, you'll find Old Town, the downtown hub that features a strip of bars and restaurants that are walkable from one another. And if raging 24/7 is not your scene, Scottsdale offers some of the most beautiful and relaxing spas in the country. But chances are, relaxing is the last thing on your group's mind.
How To Get There
With direct flights from the Northeast, arriving at the desert is pretty easy and if you're flying from the west coast, it's even easier. A flight out there will cost anywhere between $400-500 depending on the time of day you choose to fly, which, sadly is "reasonable" when it comes to bachelorette flights. You'll fly right into Phoenix Sky Harbor International Airport, which is only a quick 20-minute drive to the heart of Scottsdale. Since you'll be three hours behind (east coast time), you'll really be able to make the most out of your first day, especially if you leave first thing in the morning.
Where To Stay

The size of your party will help to dictate whether you choose an Airbnb or a hotel. For groups of 8 or more, we highly suggest renting a house. You can get a lot for your money and the houses mansions are enormous. To put it in perspective, the house I rented for mine in Scottsdale was next door to Michael Phelps' house, cost each girl $390 for a total of three nights, and we had leftover beds. These houses, located outside the downtown area, are located in Paradise Valley, a quick 10-15 minute Old Town.
If you're feeling a hotel then we suggest staying at the W Scottsdale. The W is smack in the middle of all of the action so won't need transportation to get to the bars or clubs since everything is within walking distance. Home to Sushi Roku, Shade Lounge, Living Room Lounge & Bar, and WET Pool Deck, you honestly could spend the entire weekend without actually leaving the hotel.
How To Get Around
How you're getting around is totally dependent upon where you are staying. If you're staying outside of downtown Old Town, you'll be using Uber to get to and from your house when you're going out or going to dinner. If you're staying at say, The W, mostly everything will be within walking distance. Scottsdale is known for having golf cart-like taxis that will take you around the downtown area for just $5/person. The beauty of the city is that regardless of where you go out to at night you can walk to any other bar or club because everything is in one central location making it the ideal place for groups. Because of this, barhopping is so easy, which will allow you to experience more places than you would in most other cities.
Where To Eat

Okay now that the logistics are settled, let's focus on the important shit: where to eat and drink. Scottsdale has a ton of options, so it'll depend on the vibe of your group of what type of dining experience you're looking for. For brunch, we suggest: The Montauk, Breakfast Club, Morning Squeeze, or The District and for dinner, Sushi Roku at W Scottsdale, The Mission, Sumomaya, or Olive & Ivy. As the name suggests, The Montauk features a lively beachy atmosphere with fun American food. If you're looking to get fancy for dinner, you need to hit up Sushi Roku, a swanky sushi restaurant located in the lobby of the W hotel. The Mission and Sumomaya are both Mexican inspired restaurants whose environments boast party vibes, making them ideal for large groups. Depending on the size of your party, you may have to do a Prix Fixe menu—but at least that makes splitting the bill at the end of the night that much easier. 
Where To Party—During The Day

Similar to Vegas, Scottsdale has a pretty wild day scene. Between the SHADE Lounge at W Scottsdale and Maya Dayclub, your days under the sun will be filled with bottles and booze. Maya Dayclub is known as being the biggest Vegas-style pool party in Arizona, making it a must during your bachelorette party. When it comes to DJs, Maya Dayclub draws in international talent like Chromeo, Fedde Le Grand, Dimitri Vegas & Like Mike, and more. SHADE Lounge is a bit more upscale but equally as fun, so you can't go wrong if you're only hitting one of the two pool parties over the weekend.
Where To Party—At Night

Maya Dayclub is the gift that keeps on giving because at night it's transformed into Maya Nightclub, also bringing world-class entertainment right to the desert. Celebrate in style with a table to get your own space at this rowdy club. This is the perfect place to kick off the weekend festivities because who doesn't want to start the trip by dressing up? Other clubby options in Old Town include: The District, Dakota, El Hefe, and Riot House. When it comes to the bar scene, you'll want to check out Living Room at W Scottsdale, Dirks Bentleys Whiskey Row, Bottled Blonde, Bevvy, and AZ 88.
Thursday, Day 1:
Pro Tip: If you're traveling from the east coast, take advantage of the time difference and aim to arrive as early as possible to allow for an entire day of indulgence.
Arrive at hotel or Airbnb
Before you even have a chance to be hungover, hike Camelback Mountain—it's not as hard as it seems, offers beautiful views, and is a must-do Arizona thing
Get ready for dinner on the earlier side to hit the bars before dinner to get a lay of the land
Dinner at The Mission
Bop around to the bars on the strip, like Bottled Blonde, Dirks Bentley, Dakota, and The District
Friday, Day 2:
Pro Tip: Fight off that hangover with a big brunch before embarking on any type of bar tour.
Brunch at The Montauk
Make a reservation with Arizona party bike where you'll ride around town on a group bicycle while getting on and off, bar hopping around downtown
Dinner at SumoMaya
Hit up Maya Nightclub with or without a table
Saturday, Day 3:
Pro Tip: End the trip with a bang with a Vegas-style pool party and leave the rest of the night up in the air to allow for some much-needed bachelorette spontaneity.
Order in and have breakfast at your house or pick up a casual breakfast near your hotel
Pool party at Maya Dayclub or SHADE Lounge W Scottsdale
Dinner at Sushi Roku
Head back to the strip to bar hop between the bars you didn't make it to on Thursday night like Bottled Blonde, Dirks Bentley, Dakota, and The District
The Best 'Bachelorette' Recap You'll Ever Read: There's About To Be A Mutiny
Welcome to Hell week three of Clare's season of The Bachelorette! It feels strange that while our democracy is rapidly crumbling beneath our feet and every day our reality comes this much closer to being a plotline from season one of The Handmaid's Tale, that we should give a sh*t if any of the C-string former professional athletes on this season will be able to tolerate Clare for another group date, but alas, here we are. I've always felt like the end of the world would consist of one final rose ceremony, and it's nice to know I haven't been proven wrong!
Last week, Clare decided that dates were soooo 2019 and performative therapy sessions were more the vibe for 2020. And you know what? She wasn't wrong. She spends the majority of the episode trying to coax out some semblance of human feeling from the men, and when that fails, decides to spend the rest of her time breaking CDC guidelines with Dale in a corner. 
And that brings us back to the rose ceremony! Yes, we're still doing the rose ceremony. The men, despite being emasculated several times on national television, still appear to want to spend time with Clare. I'm sure that has everything to do with Clare's sparkling personality and nothing to do with the bleak quarantine existence waiting for them when they get home. Carry on. 
RILEY: You have to show something that she likes for you to get time with her:
ME: Hmm, have you tried holding up a picture of Dale? I hear that works. 
While the rest of the men are still playing along for the potential Instagram followers, Yosef has had enough. He confronts Clare about the naked dodgeball game, and it's clear this isn't his first rodeo when it comes to verbally accosting women. The funny thing is he's claiming this meltdown is all about Clare and her "raunchy" humor, but I think it's more about being asked to put aside his own pride for a woman's pleasure. Which tracks because I'm pretty sure the only thing Yo Yo has ever done for a woman's pleasure is to never call her again. 
YOSEF: I've given up a lot to be here
CLARE: Well, my mom is dying so—
YOSEF: Can I finish?
Yoooooo Yosef is a dead man walking. I can't believe he just brushed off her dying mom comment and still thinks he has a leg to stand on. He tells Clare that she's immature and classless and he expected a lot more from someone as old as her, and I'm surprised he hasn't combusted into flames from the combined channeled hostility of every woman in America watching this right now. 
I love that Yosef is like "I love women, I have a daughter" and then calls Clare disgusting for being fine with her sexuality. Look, you didn't get the humor of the dodgeball date. It's clear you're uncomfortable with nudity and I'm sure that has nothing to do with your tiny peen. We get it. So, GO HOME ALREADY. Don't be on this show.
Thankfully, Clare decides to put us out of our misery and kicks him to the curb. Yosef, the physical embodiment of class, politely accepts his dismissal and goes on his way. LOL KIDDING! Clare tells him he's out and he proceeds to follow her around the complex hounding her with insults. But I'm sure your daughter is more ashamed of the mild nudity, not watching her father verbally assault another woman. 
Clare is visibly upset and is comforted first by Dale, who acts very gentlemanly and gallant that is starts to make up for his ham sandwich personality and that tiny chain he always wears, and secondly by Chris Harrison, who is very much thinking he does not get paid enough for this sh*t. 
CLARE: He called me 40!!
CHRIS: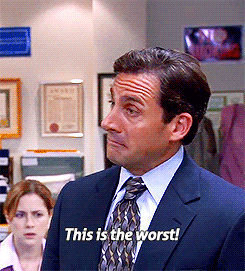 Clare tells us that she's not up for further conversation, but she is up for eliminating more men from her life, and I get it. Cutting people out of my life is a form of self-care I've been practicing since 1992. We all do what we can during these trying times!
Rose ceremony rejects: Blake, Garin, and Tyler S .
So long, boys! I'd say see you in Paradise, but I'm pretty sure BiP is about to consist of a Zoom green screen and BYOB wine coolers.
The Group Date
After the rose ceremony, the men are still reeling from the Clare/Yosef showdown. I get it, boys. It's hard to process when open displays of toxic masculinity and blatant aggression actually have consequences.
Clare starts the group date off by doodling Dale's name in her journal no less than 1,000 times. She does realize that her contract requires her to talk to all the men, right? Just as she's about to start practicing her kissing on one of Dale's old Party City modeling pics, ABC brings in a little surprise for her: DeAnna Pappas! 
We're told that this "DeAnna" is a former Bachelorette whose season premiered before any of the contestants from this season were born. Wow, this is wild. In her day being on the show for the "wrong reasons" meant you weren't ready for marriage, today that means you weren't ready for marriage and you're trying to get enough Instagram followers to start a podcast. Do we think ABC had to debrief her on what a DM is?
DEANNA IN HER ABC DEBRIEFING MEETING: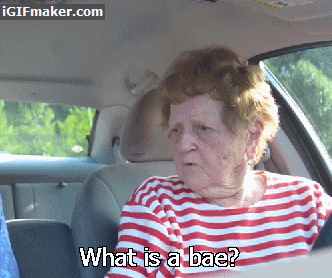 CLARE HAS DALE'S PANTS?! And she SMELLS Dale's pants?! What's next? Did she replace her essential oils regimen with hearty sniffs from Dale's jockstrap?
Oh my god, she made the men wait ALL afternoon so she and her friend could take hits of Dale's pants in her hotel suite? Clare, they left quarantine for this! Clare tells us that she is cancelling the day date portion and she says it like she just thought of it and not like it's f*cking twilight out when she walked into the room. Nice try, pal. 
Okay, Clare and Dale aren't even trying to pretend like they aren't already dating. Dale is quick to pull her aside first on the group date and they go from exchanging one-word answers to hardcore nose nuzzling to finding ways to procreate through several layers of clothes. 
Are they going to have sex on a group date?? Is this how you carry yourself with elegance, Clare? Hmm? Yo Yo, if you're watching this, shield your eyes!! 
Production allows Eazy to go investigate Clare's whereabouts but first forces him to listen to at least five minutes of heavy panting before he's allowed to knock. It's for the viewers, Eazy, you get it. Oh my god, she's talking about having to put clothes on and he's right outside?? I just screamed. Eazy walks in and the scene he takes in is honestly an ABC masterpiece. We've got a tipsy Clare trying to smooth her hair over a blossoming hickey, and Dale, who is trying to hide his chub with a strategically placed throw pillow. I mean, honestly, they deserve an Emmy for this. 
EAZY: Am I interrupting anything?
CLARE: 

I hope they're getting swabbed after this. For COVID… and other things.
We hear Clare offscreen asking production to hurry the night along so she can get back to her boyfriend Dale, and I bet her producer is wondering if it's possible to send her home at the next rose ceremony. Come on, girl! It's only week three! If I managed to find the will to wear a bra for the first six weeks of quarantine Zoom meetings, then you can do this!
Clare spends the rest of the "group" date actively avoiding the group. At one point she even ditches one of her suitors to spend even more time with Dale. Look, it's one thing to pursue an early connection, it's another to be sh*tty for no reason. Then again, emotionally eviscerating men is sort of the flex I'm going for in 2020. 
Whoa, Clare gives Dale the rose again? It's like she WANTS there to be a mutiny on her season. 
The One-On-One Date
Zach J gets the first one-on-one date of the week but I'm sure Clare will find some way to give Dale this date rose too. I want to be excited for this date, but I know nothing about Zach J except that he's a "cleaning service owner".  Then again, I don't think Clare knows much more about him, if that.
We're told that today's big adventure will be a spa day, and this makes me extremely sad. I can't believe that for the entirety of this season we'll be forced to watch  "spa dates" instead of dates that involve creative ways for the contestants to desecrate the cultures of other nations. COVID has truly taken everything from us. 
Okay, I feel like she chose this date so she could gab with another person over her feelings for Dale. She's like "Zach is giving off a weird energy" meanwhile she's the one talking about someone else the entire time. MAYBE IT'S YOUR ENERGY, CLARE.
Towards the end of the date Clare leans in for a kiss, and you can tell the moment she realizes Dale might consider this cheating because she immediately pulls back. Clare says Zach was the one to pull away and Zach says Clare was the one to pull away, but the only thing I clearly remember from that moment is Zach grabbing her by the neck forcefully and me making shocked eye contact with my dog at his audacity. 
Look, I get that he's frustrated by Clare's mixed signals, but there's really no excuse for the way he grabbed her just then. And him storming off in those slippers of his is making it even harder for me to sympathize with his plight. Sorry, Zach, it's a no from me, dawg. 
Clare uses the kiss that wasn't a kiss as an excuse to get out of going on another date with someone who isn't Dale. Not only does she refuse to go on the date, but she forces Chris Harrison away from his Skinny Girl Marg to go dump him for her. 
ZACH: So, here's what happened.
CHRIS: Yeah, I don't need to hear the details, man. 
He really doesn't, Zach! He barely gets paid enough to hear details about Clare. 
The Second Group Date
I guess Clare decided to put on her big girl panties today and fulfill the terms of her contract, because not only is she going on the group date, but she didn't even try to smuggle in Dale! Progress! 
For this group date the men are challenged to perform at a live comedy roast, and by "live" they mean in front of the hotel's cleaning staff and the other half of the men on Clare's season. So, I guess Dale will be joining us for this group date. Touché, Clare. Touché. 
Okay these guys look a little too smug writing out their jokes. I'm worried they think reposting a viral meme without giving proper credit is "comedy."
Dale quickly becomes the butt of every man's joke. Their punchline? That Clare… likes him? Oooh, sick burn, boys! Bennett uses his roasting time to enact a smear campaign against Dale, the likes of which have not been seen since his senior year at Harvard when the social chair of his frat forgot the lavender extract for the cocktails at their rush event. You, sir, are on his list!

That "zing" will live in my nightmares. 
Wow, Clare got dressed for the cocktail hour and actually wants to talk to the men? Color me surprised. She grabs Bennett first and it's quickly established that she's not interested in learning any intimate details about Bennett, she really just wanted to grill him about Dale. To his credit, Bennett does try several times to steer the conversation away from Dale, but to no avail. And Bennett's not the only one she does this with! Clare grills every single man at the cocktail hour about Dale, and I'm starting to understand her motivation for attending this group date now… 
It's at this point in the episode that the men are realizing that Clare has clearly already picked a winner and there's no real purpose for them to be on the show anymore. You know, aside from the free vacation, unlimited pool and sun access, the free-flowing alcohol, and promotion of their Instagram handles. But, you know, SHAME ON YOU, CLARE, FOR TORTURING THEM LIKE THIS!!
Just before the episode ends, we hear Clare talking to a producer and she lets slip the word "fiancé" in reference to Dale. So, is she already engaged?? Or is she just manifesting this engagement energy? If they're already engaged, then are we even doing here, ABC?
And with that existential question, I'm outtie! We'll have to wait until next week to see if the men are able to pull of a successful mutiny and secure themselves a new bachelorette or, at the very least, they come up with some sicker burns for Dale. Tbh I'm not hopeful for either. Until then!
Don't miss out on anything happening in Bachelor Nation. Subscribe to our weekly newsletter here. 
Images: Giphy (4); @thebetchelor /Instagram (2); ABC (1)
Not Even A Global Pandemic & The Oldest Lead Ever Could Change 'The Bachelorette'
The Bachelorette is back! After months of waiting, about a million spoilers, and one very heinous stand-in called Listen to your Heart that could only be punishment for something I did in a past life, our heroine Clare Crawley has finally embarked on her journey. And it was a bit familiar, no? I was hopeful that this season was going to be different.  
After Peter's season of The Bachelor, it was obvious the franchise had to change. The women were immature, Peter let his conscience penis be his guide, and the whole thing felt like an audition for an Instagram sponsored ad. And so naturally it led to a broken engagement and then a 30-hour relationship with the runner-up. Penises make bad choices! So I was heartened when production did not choose a 22-year-old influencer with more filler than a Real Housewife as our Bachelorette, but instead chose Clare, a 39-year-old who seemed to be serious about finding a husband. And look, guys, I know this show is mostly fake. Like Clare, I was not born yesterday. But I do appreciate the show at least attempting to put on a better charade. But unfortunately, as last night showed, the charade was the same. We've all been through a lot leading up to this premiere. And it seems that not even a global pandemic and the oldest Bachelorette in history can make The Bachelorette into something a little less absurd. Let me elaborate.  
Of course we began with Chris Harrison giving the obligatory "unprecedented times" speech. I mean, the last thing I need during these unprecedented times is a rich dude that probably spent these unprecedented times on the golf course sipping scotch reminding me about it, but okay. And we see our contestants gallantly suffering through COVID tests just so that they can swallow Clare's face whole in a hot tub somewhere. 
Me when the guys are shrieking through their COVID tests:

And then after that, the show was off and up to its old tricks. 
First, we had the drama between Yosef and the dude from West Virginia. It is too early in this season for me to remember everyone's name so you get what you get, okay? Mr. West Virginia knew that Yosef was DM'ing girls before coming on this show. My god, my generation is embarrassing. Like 90% of our TV drama is based on DM'ing; history will look back on us with disgust. This virus would be cured if only we would stop wasting time DM'ing! Imagine what our brains could do!
The drama was brought immediately to Clare, and at first I was impressed that she shut them down to go talk to the other men. But of course, at the rose ceremony, she ended up picking Yosef anyway. What are you doing, Clare? He looks like a Batman villain! This is going to end badly! If I know how this storyline plays out on a Bachelor franchise show (I do) there will be more drama to come with Yosef. 

Me too. It's that you get kicked off after starting drama.  
Then we also, of course, have the men who complain they didn't get time to talk to the Bachelorette. There were a few that complained throughout the night, but Tattooed Chef really takes the whining to the next level. He says that she "could have met her husband tonight" and he wanted to show her his heart but not literally, and then points to the tattoo of a heart on his chest. That's still not literally showing her your heart, pal. Just a little free grammar lesson for ya right there. I just can't believe it's 2020 and men are still complaining about not getting time to talk to the lead. C'mon guys! Take that confidence you all have to apply for jobs you're not remotely qualified for, and bring it to this show! If this pandemic has taught us anything, it's that time may be stagnant but we're all still getting older, so if you have the opportunity to actually meet someone, just f*cking talk to them. I have no sympathy. 
The men also have the same old ridiculous entrances. I'm sorry, but when I get out of quarantine after not seeing a man for the last seven months, the one that opens a ring box that farts at me will be immediately executed. I'm bringing King Henry VIII energy to post-pandemic dating, and I really wish Clare had channeled more homicidal maniacs herself. We also have the guy that wore a straitjacket the entire night, which fine, respect, and the guys that drove up in different cars. This parade of men could have been any other year. Even the guy in the bubble could have happened in the before times, because people seem to think those things are fun, and not vomit-inducing. Where are the guys that are going to impress me instead of make me want to watch the rest of the show through my hands while shrieking? Clare has waited this long, can't we at least give her some men that didn't first appear on America's Funniest Home Videos?
I know that this season is going to be the "most dramatic ever" yada yada yada Chris Harrison's bullsh*t, but even in the previews it felt familiar. Clare's season is short and unconventional, but they've still managed to cram in some of their favorite overplayed things. Like Colton's virginity and Peter's pilot status before her, Clare's age seems to be the subject destined to be harped on all season. If I had taken a shot every time I heard "oldest Bachelorette in history" in the five-minute season preview, I would actually be dead right now. Or at least so incapacitated my dog would have to write this article and then the whole thing would be about how I never brought her to a resort filled with men who would pet her and do I have to be such an anti-social troll? In that preview I also saw men who are not there for the right reasons and dramatic yelling. So nothing new to see here. 
Look, I'm not saying that because we've had a global pandemic and Clare is 39, The Bachelorette had to do a 180 and no longer be fun. But this is a reality show. And reality has changed. I know mine has changed! In February I had a job, an apartment, and a daily workout class. I no longer have those things, so the way I approach things is different, and the things I talk about are totally different. But if ABC hadn't given us Chris Harrison's dramatic intro, it would honestly have been like nothing happened. Like all things, The Bachelor/ette must adapt or die. My tolerance now for petty bullsh*t is a little bit lower, and my desire to hear about the banana bread someone baked is a little bit higher. Were there chocolate chips in it? Did they add pumpkin? Just give me a little something!
In all seriousness, I hope that as we move on in the season that we do see a little perspective from the contestants and a little more authenticity throughout the whole process. This year is already bonkers! No need to manufacture all the same old drama as before. I'm giving you another episode (okay fine, the whole season), so show me what you got, Bachelorette.
Don't miss out on anything happening in Bachelor Nation. Subscribe to our weekly newsletter here. 
Images: Giphy (2), bacheloretteabc/Instagram; ABC/Maarten de Boer