Welcome to your definitive ranking of hot woke celebrities. It's finally cool to be politically aware, so there are actually some famous dudes you can follow on Instagram who will post hot selfies and feminist content. Cool, that only took literal centuries.
 10. Timothée Chalamet
Timothée Chalamet makes the list, but just barely. This is largely because he looks like a cardboard cutout of the supposedly woke boy who ghosted you in college after an irresolvable Bernie vs. Hillary argument. He did attend Columbia, so he gets points for presumably learning what neoliberalism means. He also gets points for donating his salary from acting in a Woody Allen movie to Time's Up, but, then again…he acted in the Woody Allen movie.
9. Ryan Gosling
We've all seen the memes. He gets points for leaning into his depiction as a feminist, but let's settle down to reality and remember that he did not actually write any of those feminist theories. Dudes taking credit for shit they didn't do is so early 2000's. Great abs though.
8. Drake
Drake gets major points for being so nice to his mom all the time, treating his city right, and most recently using the entire $1 million music video budget for "God's Plan" to scatter random acts of charity across the city of Miami. He gives multiple young girls college scholarships, donates to a local high school, and straight up hands families cash. This shit is heartwarming AF. Unfortunately, Drake has remained depressingly silent on his best friend's sexual assault allegation and disappointingly outspoken in his often misogynistic lyrics.
7. Channing Tatum
If you have not seen Magic Mike XXL, the greatest feminist film of our generation, stop what you are doing and watch it immediately. Channing is an outspoken supporter of women, and I definitely did not ugly-cry while reading the letter he wrote his three-year old daughter on female empowerment.
6. Kendrick Lamar
Kendrick Lamar basically penned the woke national anthem with "Alright." Plus, his song "What a Dollar Costs," which deals with poverty and religion, was Barack Obama's favorite song of 2015. I'm pretty sure that wins him some sort of wokeness trophy.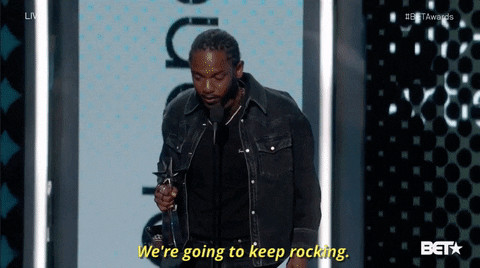 5. Ty Dolla $ign
His "Campaign" mixtape expertly roasted Donald Trump, which is essentially doing God's work. He has also been advocating for prison reform for years, which is something more celebs need to be doing. To top it all off, he has a feature on Fifth Harmony's "Work From Home."  If that isn't a show of support for women in the workplace, then I don't know what is.
4. Steph Curry
The Warriors have been deemed the wokest team in sports, and not only has Steph had twitter beef with Trump, he's also defended his wife against social media trolls. Four for you, Steph Curry. You go, Steph Curry. 
3. Donald Glover
Honestly, Donald Glover is on another plane of woke. Since his start as the rapper every white girl confused with Chance before she got woke, he has evolved into a cross-discipline auteur. Atlanta is arguably the wokest show on television, and Donald is so woke he already knows we want to name him our woke bae, and he's over it.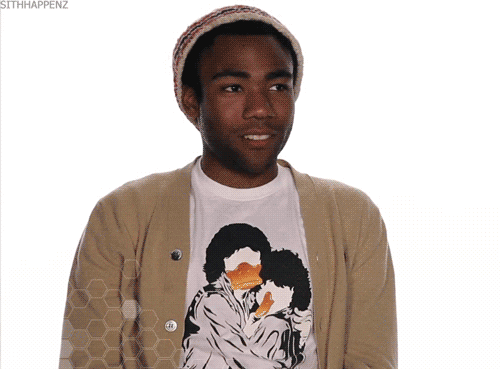 2.  Jesse Williams
He literally made a documentary called "Stay Woke," and basically broke any possible wokeness scale with his 2016 speech at the BET Awards. Among too much nonprofit work to include in this listicle, he teamed up with Colin Kaepernick to work for a racial justice nonprofit. Also, before starring in Grey's Anatomy, Jesse was literally a history teacher at a Philadelphia public school. He's a goddamn hero.
1. Trevor Noah
Jesse ties with Trevor for the top spot. As host of The Daily Show, Trevor constantly takes down this entire country, from racist politicians to sexist idiots. Also, that fucking accent & those dimples. Damn.
There you have it, betches. We're not asking that much from our favorite hot rich dudes, but it's nice when they refrain from cavorting with criminals or starring in movies directed by alleged pedophiles. Somebody get them their trophies.
Heads up, you need to keep up with the news. It's not cute anymore. That's why we've created a 5x weekly newsletter called The 'Sup that will explain all the news of the week in a hilarious af way. Because if we weren't laughing, we'd be crying. Sign up for The 'Sup now!
Images: Giphy (10)