It's a week for freedom and fuckups. Uranus movies into Taurus after being in Aries since 2012. Uranus represents events that are unexpected, sudden and unusual—not unlike having those weird red bumps pop up around your bikini line right after you've hooked up with a new guy. What's up with that? Just me? Okay. Anyway, here are your weekly horoscopes June 4 through 8.
Aries
This week, you'll have a lot of demands and expectations placed on you. It's important that your home is a place of solitude and peace. Tidy up the place or buy a new aromatherapy. If that doesn't help you relax, it may be time you kick out your weird roommate. Sorry Jenn, I just can't take hearing you and your boyfriend have weird sex anymore. Sorry not sorry.
Taurus
With Uranus in your sign, try not to laugh every time you read "Uranus". Also, it signifies that old patterns are starting to break down. You'll be liberated from old limitations you've placed on yourself. Work harder, be smarter, go to bed earlier. If that sounds boring AF, drink more, smoke more and eat more take-out. You're only in competition with yourself, and your old self was weak sauce.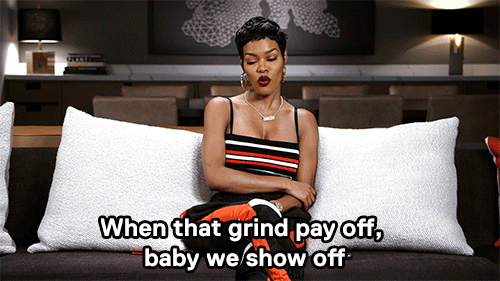 Gemini
The Sun merges with Mercury in your sign at the beginning of the week. This will boost your desire for self-expression. You'll want to express your strong opinions like you're a basic white dude who just overheard someone mention the NBA Finals. Share your opinions with wit and charm where they belong—on Twitter. No one wants to see long, angry Facebook post about how almond milk is cruel to almonds.
Cancer
A Sun-Mercury merger in Gemini illuminates your unconscious realm. There's no telling what could be revealed if you dive deep into a meditation sesh or take some shrooms. Are you dating the right person? Can you pull off a crop top after 25? Is your ride-or-die guy friend secretly in love with you? Spoiler alert, he is. A little introspection goes a fucking long way this week.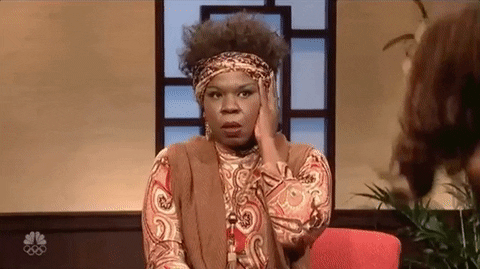 Leo
The Sun merges with Mercury in Gemini at the beginning of the week, leading you to seek out friends who are willing to engage in a captivating exchange. So yeah, Becca's boys better bring it on The Bachelorette Monday night, because you need something to discuss with your friends that takes your mind off the Russia investigation or some other confusing political shit.
Virgo
Since it's basically officially summer now, it's pretty freaking hard to focus on work. Unfortunately, Uranus shifting signs moves your priority to professional endeavors. Luckily, next time you travel internationally you might be able to say you're overseas for both business and pleasure. Expanding your horizons calls for a few more stamps in your passport. When opportunity knocks, don't turn it away.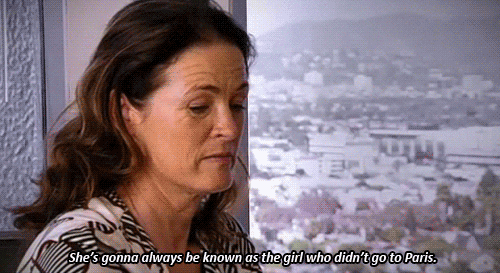 Libra
I think most powerful women suffer from impostor syndrome. You know, when you feel like you're not qualified enough to be doing what you're doing. Saturn is pulling on your self-doubt strings, but give that asshole the bird and re-up your confidence levels. Do what gives you an ego boost—troll for compliments on a dating app, turn heads with too-short shorts at your gym, walk into any women's bathroom full of drunk girls. You'll feel like the best version of yourself soon enough.
Scorpio
With Uranus on the move, you're more likely to make enemies and open conflicts. The good news is the people who aren't meant to be in your life will see their own way out. Don't see that fight with your on-again, off-again hookup as a loss, think of it as the universe opening doors and telling that fuckboy to GTFO.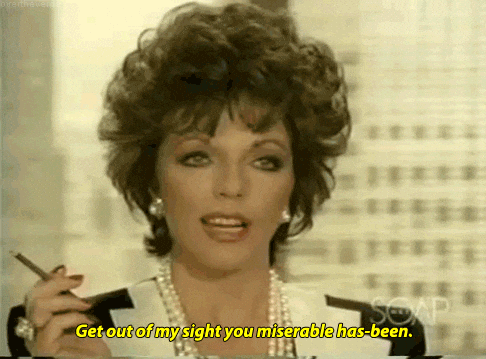 Sagittarius
Uranus moving from Taurus to Gemini will make you want to rebel. I know, I know, that sounds pretty out of character for the rule-loving Sagittarius betch, but you could really use the shake-up. It's time to let your hair down and stick it to the man. I mean, not a literal man, but whatever represents the oppressive establishment regime to you. So, yeah, probably something run by a man.
Capricorn
You feel a little stuck, but you're just worried about having the details worked out before you dive into a new endeavor. It's like how you want to buy all the equipment for your new kick-spin-pilates combination workout class before, you know, actually signing up for or taking the class. Having your ducks in a row is important, so focus on getting organized and on track this week.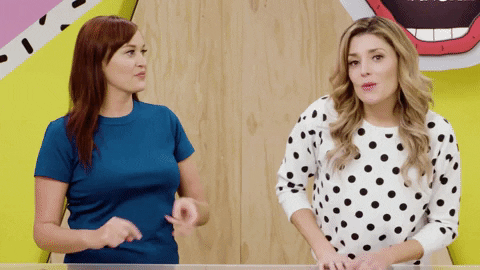 Aquarius
You'll become enlightened in the week ahead when it comes to matters of love. You need to access both your heart and mind to make sure you're really all in for this person. Ok, maybe access your heart, mind, and vagina, because if this person doesn't get things moving south of the border, you gotta move on to someone who does.
Pisces
Be prepared for big changes to your daily routine in the near future. Uranus changing signs will shake up your life in big ways. Over the next year, be ready for job changes, moves, and new relationships. This week, you can prepare yourself for what's to come by taking a trip down memory lane. Reminisce with old photos, Skype your college roommate, hook up with an ex. Wait, maybe don't do that last thing. or do, whatever.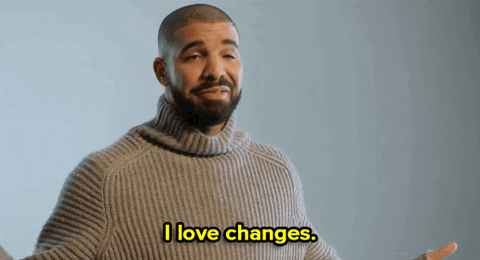 Images: Giphy (6)