The bad news is that Mercury is still in retrograde. Luckily for all of us, though, Venus moves into Libra this week and that's definitely a good thing. Venus attracts things to you; it's basically like a magnet for love, attention, and money. Let's be real, we could all use some more of at least one of those things in our life right now. Here are your weekly horoscopes for August 6-10:
Aries
With Venus in Libra opposite your sign, it's a great week to repair the relationships you've messed up since Mercury went into retrograde. This time it could be you sending the "I miss you" text to the last person you ghosted. Maybe you need to ask the coworker you piss off the most if you can grab them something on your coffee run. Hopefully they say no, though, amirite?
Taurus
Venus in Libra blesses you where you work. You might even enjoy your coworkers and customers for once in your life. It could be weird at first, but being content at work will make you better at your job. Shocking, I know. Hey, hopefully you can squeeze some money out of this. Plan on getting more tips or making a push toward that raise or Christmas bonus you, like, totally deserve now.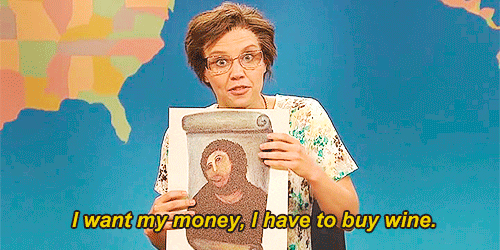 Gemini
Venus is practically begging you to put fun and entertainment at the top of your to-do list. You can squeeze a few final joyful moments of summer before the weather turns to sh*t. If you don't at least have one more summer getaway planned, get on it. You need to stretch out the life of your tan and wear those last three swimsuits you bought but haven't worn yet. Tick tock, betch.
Cancer
So, you're sort of a homebody. Which is fine, I guess. With Venus traveling through the bottom of your chart, it pushes you into nesting mode. You thrive when creating a beautiful environment for yourself, so feel free to spend some cash on home goods, art and all the crazy stuff Amazon suggests you should get to make yourself more comfortable where you live.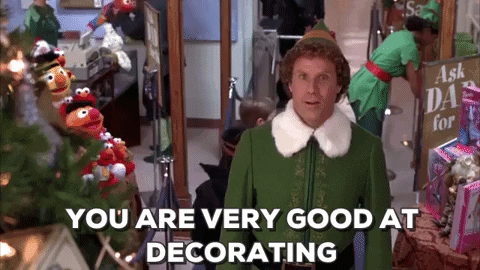 Leo
Venus has power over how you think this week. You will see your relationships in a new light. You will notice more beauty in your everyday life, and your appreciation of your surroundings will increase. Basically, it's like you took a really big hit and now everything around you is totally beautiful and amazing. I mean, if that doesn't put you in a good mood, IDK what will.
Virgo
Venus in your house of money is a sign a bunch of swag is on its way. Sure, you could come into some unexpected cash, but you'll probably just be gifted with things like free drinks and appetizers at happy hour. That's good news because you never know what craziness Mercury in retrograde will throw at you. It's definitely just nice to have even a few extra dollars on hand.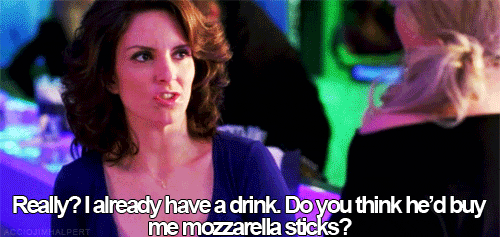 Libra
Venus in your sign inspires you to relate to others. Yes, that definitely means you'll bond with someone in the bar bathroom and decide to be best friends. It could also mean that you feel the need to listen to someone who has a differing opinion than you do. If that seems impossible, maybe you could just read the Facebook comments on a controversial post and fight the urge to write back. That's progress, right?
Scorpio
It could get interesting in the next few weeks with Venus hiding in your chart. Venus wants you to keep secrets when it comes to your relationship status or who you're seeing. It's definitely not the best time to blow up your Insta stories with a guy you just started seeing, and you should totally be cautious if he's trying to show you off a little too much too. Everyone, just slow your roll.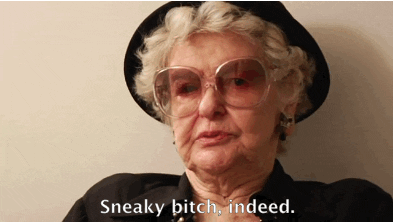 Sagittarius
Ever the attracter, Venus is drawing people into your life for the next few weeks. It's a great time to socialize, and since your dealings with others are blessed with camaraderie and affection. Being this popular can be work, as you know. Be careful not to get into a love triangle with friends or lovers. Chill out everyone, there's enough of you to go around.
Capricorn
Venus is passing through the top of your chart in an area that rules status, reputation, and your career. Go ahead and be a little social climber, but don't do it in a desperate or thirsty way. Invite someone you admire out for a drink after work. Like a photo or two of a girl you want to be friends with. Swipe right on the guy who might be a bot because he really is that attractive. Who knows what could happen when you put yourself out there a little more.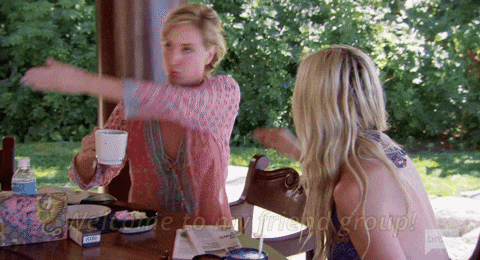 Aquarius
Venus enters Libra in your house of exploration. That means love and adventure are on the way for you! You might take a trip with your lover or just get a little more adventurous in the bedroom. Use protection, whether that's a condom or SPF. If you're single, never fear. Right now, you're open to experiencing love in a new way so you'll appreciate someone with a different perspective on relationships.
Pisces
Intensity is the name of the game, as Venus is in Libra in your house of passion. In the next few weeks, a single Pisces will meet someone that's hard to resist. The magnetism and attraction will be palpable. Be forewarned, those flames burn hot, but they burn out fast. If you're already cuffed up, use that spark to surprise you significant other in the bedroom with that thing they've always wanted to do.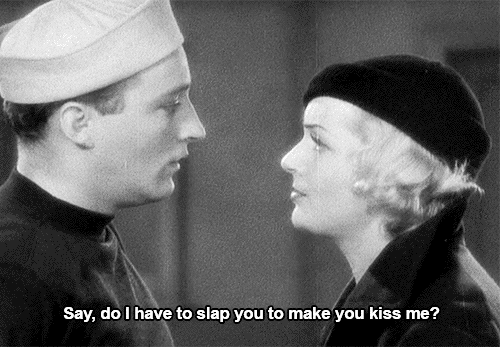 Images: Giandrea Villa / Unsplash; Giphy (6)