Mercury is back in retrograde starting in the middle of next week, starting on the 25th and staying there until August 18. So, yeah, there's a good chunk of time where you could be totally miserable. You might as well make the best of one of the last Mercury in retrograde-free weekends of the summer. It's a weekend to take big risks: kiss randos, send DMs to the guy you stalk on Insta but haven't talked to, ask your boss for the rest of the summer off! Here are your weekend horoscopes for July 20-22.
Aries
For it being summer, you've been hustling, like, a lot. It might be work pressure or maybe you're just tired from acting like it's the weekend every day of the week. Leave the phone at home when you're at the beach or pool. You need time to relax without worrying if your hair and makeup and swimsuit are Instagram-ready. Sit in the shallow end looking like a Gremlin to truly unwind.
Taurus
The Moon merges with Jupiter in your partnership zone to start the week. That means it's a great weekend to couple up for some one-on-one time. If you're not looking to get serious, it's one of those weekends where you can play house and leave the situation Sunday night with no hurt feelings. You're flirty and fun and independent and thriving.

Gemini
Your path to success is streamlined and illuminated this weekend. Think of it like GPS. You know the destination but have no f*cking idea how to get there. Your inner compass will guide you to the next step with way more clarity than Google Maps can provide. Follow the direction you're given from above this weekend, and you'll be pleasantly surprised with the outcome.
Cancer
The Moon in Libra is stirring up some angst for you. Jupiter in your romance zone also inspires you to speak from the heart. If your slam piece is slacking when it comes to going down on you, this is the weekend to bring it up. Balancing the pulls from both the Moon and Jupiter will leave you with more confidence and, hopefully, more orgasms.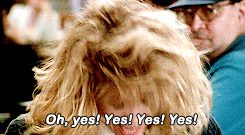 Leo
Mars is still opposite your sign, meaning you lack patience. You simply can't deal with your dumbass hungover friends showing up 45 minutes late to brunch or using all your sunscreen while boating. C'mon Jen, you came boating without SPF? What is this, amateur hour? You can either chill out and accept people for who they are or just start cutting all friends out of your life who dare to upset a Leo betch.
Virgo
Fiery Mars' position in your chart continues to give you motivation. Keep that momentum up over the weekend and into the start of next week. You'll want all the important shit in your life totally taken care of before Mercury goes into retrograde. Do your laundry, keep hitting up SoulCycle or OrangeTheory, and eat a vegetable—even if it's on top of a Bloody Mary. You'll need all the strength you can get.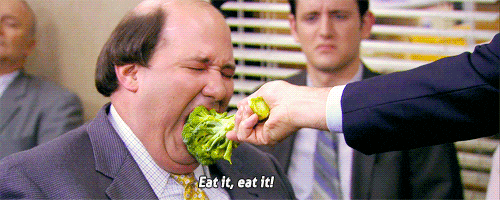 Libra
A positive outlook on your finances will be key this weekend. The Moon merges with Jupiter in your financial zone Friday, basically, boosting your optimism when it comes to your financial future. Don't see spending $100 dollars at the bar as a waste. Think of it as networking, building friendships and connections you might need in the future. Also, go ahead and shop that Nordstrom Sale. A rich husband is easier to snag if you already look like you belong at his County Club.
Scorpio
You need to play big sister to someone this weekend. A close friend needs some guidance in her life, even if she's not explicitly asking for it. Of course, don't go all Shep on Southern Charm and berate/nag her into getting her sh*t together. BTW, is Craig a lawyer yet? Anyway, use some tact to carefully lead your friend away from the f*ckboys, cigarettes, platform flip-flops, and anything else tacky and dangerous.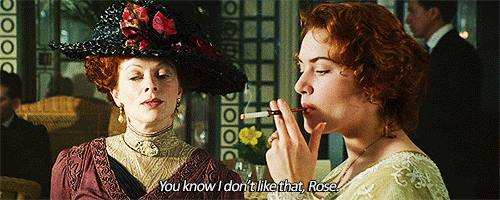 Sagittarius
There's a lot of psychic energy surrounding your sign this weekend. Smoke weed, meditate, or hold a crystal in your vagina—IDK, whatever mystic people do—to become more aware and tap into your psyche to solve a problem you've been dealing with. The solutions won't just pop into your head this time. You'll actually have to conjure some vibes intentionally to get your answers.
Capricorn
You'll need to play the game to get through the weekend. Your keen sense of wisdom coupled with kindness will go a long way toward making a positive impression. You're always one step ahead of everyone else, so with the planets aligning this weekend, you'll basically be un-freaking-stoppable when it comes to getting what or who you want.

Aquarius
With fiery Mars just chilling in your sign, you'll continue to feel a little aggressive this weekend. You might feel the need to dominate and take no prisoners at lawn darts and bocce ball. You might just jump the hot guy at the bar you think keeps making eye contact with you. I mean, whatever works. You need to get some of the agitated energy out before next week. So play ball, betch.
Pisces
Your dirty little secret will stay hidden this weekend, for now. That being said, don't get reckless with who you tell about that thing you don't want to get out. Be careful of anyone who does not have your best interests at heart. The last thing you need is some loose-lipped hussy spilling the tea in a random group chat. Unless you know someone is a ride or die, keep your damn mouth shut.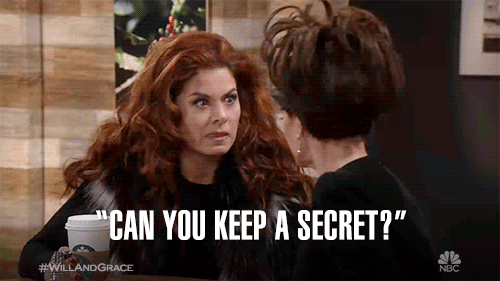 Images: Giphy (6)