Well, just when you thought the early 2000s renaissance had reached its peak, Tyra Banks confirmed today that in addition to returning as host of America's Next Top Model, she will be reprising her iconic role as 'Eve' in the Life Size sequel. Guess she's also found herself longing for the Bush era. Or she needs money. Either way, we all win.
The fIlm, which I imagine will sweep next year's Oscars, was greenlit by Freeform, Disney's red-headed stepchild, and will apparently run as part of their "25 Days of Christmas" programming month.
The movie will star Tyra (duh), who is also executive producer ($$$) but apparently nobody has reached out to Lindsay Lohan to reprise her role as Casey, which is a goddamn tragedy. Why wouldn't Disney want Lindsay involved in their wholesome Christmas project? I literally can't think of a single reason. Not one.
Life Size 2 will apparently focus on a "grown up" Eve who is "magically awoken to help a young woman learn to live and love again," so like…this time the doll comes to life and helps a grown woman? Why tf would a grown woman keep a doll around for this long? My mom threw all that shit away as soon as I got boobs. And it's…Christmas? Why? Also, what does a "grown up" Eve mean? Does it mean she's learned how to type on a computer?
For those of you who need a refresher, Life Size was the heartwarming tale of a little girl named Casey (aka Lindsay Lohan 100 mental breakdowns ago) who goes to a local bookstore to buy a book on magic so that she can bring her dead mom back to life, like ya do. Sadly, Casey fucks up the spell and brings her knock-off Barbie Doll, Eve, to life instead. Eve is beautiful, but also a fucking idiot, and the two teach each other lessons about how to be confident and never giving up and shit.
Eve is sad to learn that as a doll, she's not doing too great, and the fake Mattel company that makes her, Marathon, might discontinue her because girls don't like dolls anymore. God damn you, feminism! At the end of the movie, just when you think Eve is going to stay human and get with Casey's dad, Eve fully 180s and performs a reverse spell on herself so that she can turn back into a doll.
The movie is amazing for many reasons, most of which are Tyra Banks. Here is a literal quote from the Wikipedia summary of the movie, just to jog your memory about some of it's most iconic scenes:
"Over the next few days, Eve buys clothes at the local shopping mall, uses her police training to stop a truck that almost runs Casey over, smells and eats for the first time, tries to do secretarial work, sings her theme song, and almost sets the Stuarts' kitchen on fire. She also helps Casey cope with the loss of her mother."
Incredible. The movie also features some amazing 2000s era computer work, like this very reputable looking website Lindsay Lohan uses to learn about resurrecting the dead: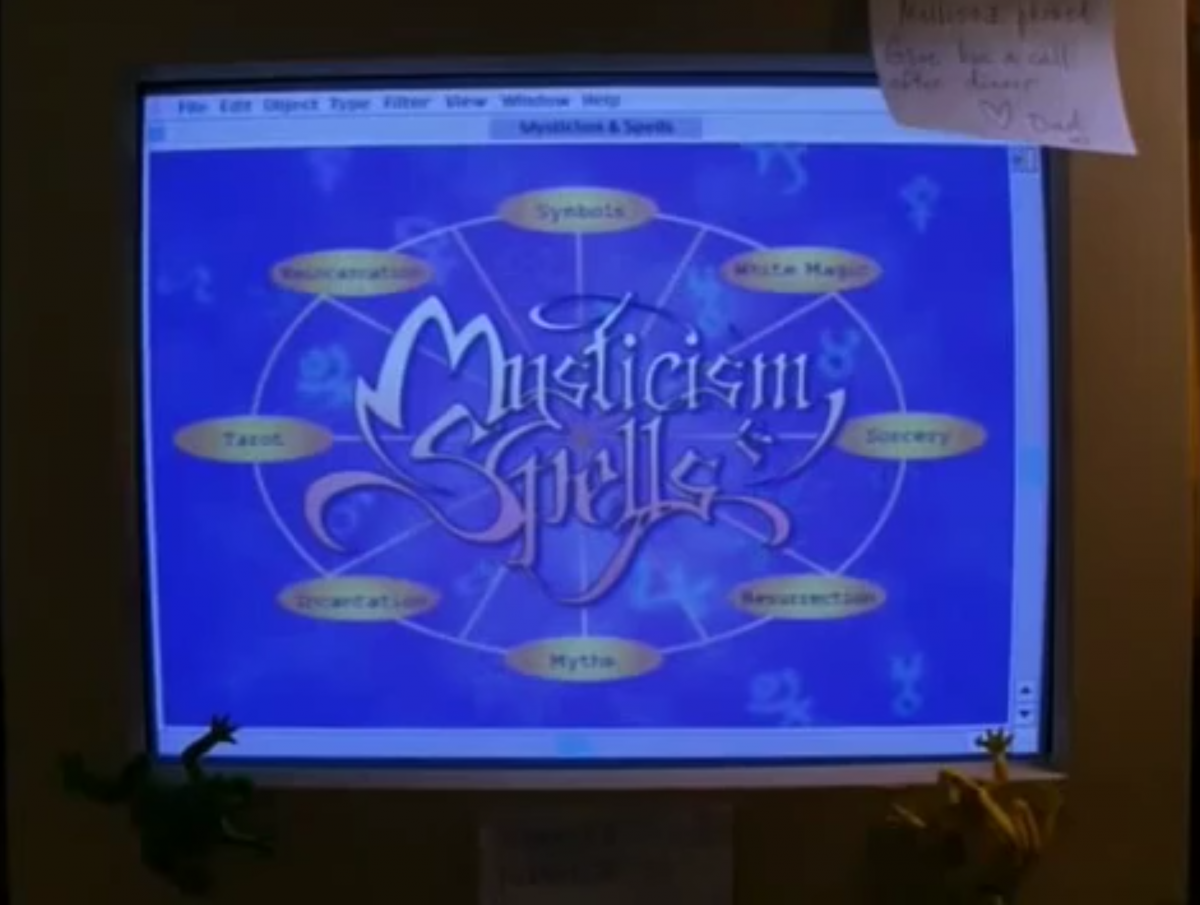 TBH, there's a lot of potential here for the Life Size sequel, but only if they do it right. I think I speak for everyone when i say that LiLo's involvement is crucial here. I mean, who could use the help of a doll role model come to life than Lindsay? Maybe Eve could help Lindsay reintegrate into normal society, first by helping her re-learn how to talk without a fake accent, and getting to the bottom of her whole "converting to Islam" thing. The movie could end with Tyra turning back into a doll, as Lindsay checks herself into a rehab facility in Malibu.
Oh, and like, it's Christmas or whatever.