Leopard print gets a bad name. Sure, it's the unofficial uniform of drunk bitches at bachelorette parties in Myrtle Beach, but it's also an iconic print that can be pulled off by basically anyone. Whether you're preppy enough to have a boat named after you or some crazy punk chick with like, five nose piercings, there is truly a leopard print for everyone. Here are a few guidelines for pulling off leopard print without looking like a total Jersey Shore reject. Or you can just ignore these tips and hit up the clearance rack at your local Forever 21 to celebrate the return of America's favorite least favorite reality show. It's up to you.
1. Stick To Classic Silhouettes
Obviously, your leopard print dress is going to look like total trash if it's a stretchy bodycon with side cutouts. Opt for a more versatile design, like a classic shirt dress. Pieces like this are great for anyone who is adult enough to have a real job, but still hasn't mastered the art of having separate wardrobes for work and play. If you're totally in a bind and need to wear this to the office, nobody's ever going to know that you last wore it with ankle strap heels and an exposed leather bralette.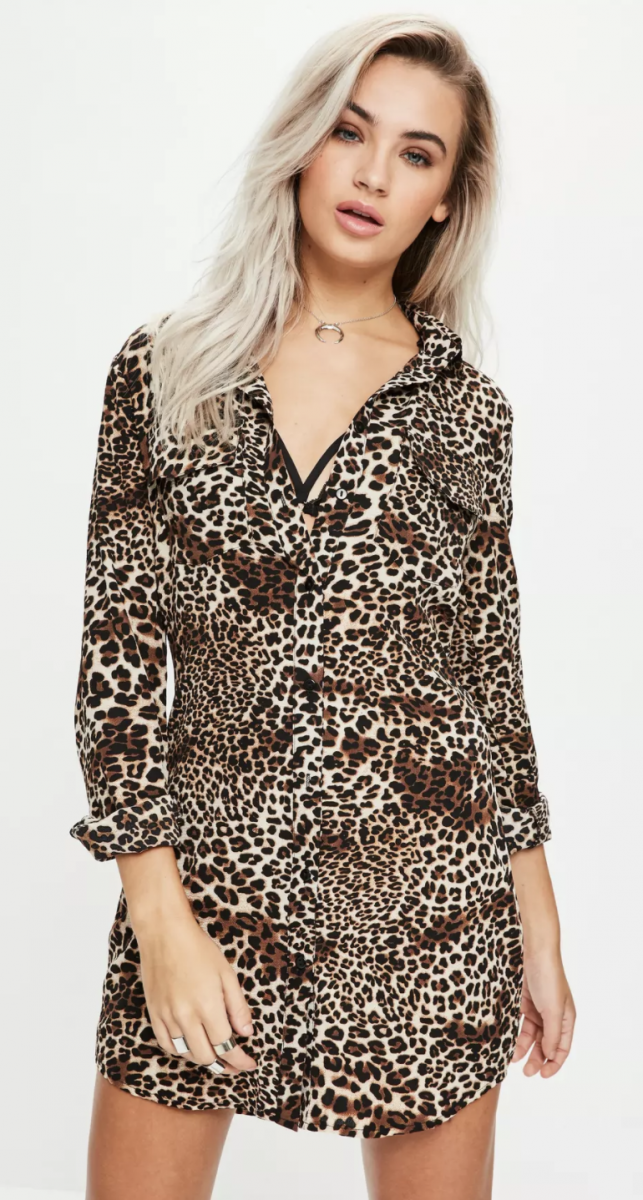 Missguided Brown Leopard Print Long Sleeve Shirt Dress
2. Keep It Casual
There's no safer bet than a comfy cotton T-shirt. So unless you're wearing a pink sequin Victoria's Secret Bombshell bra underneath and it's somehow showing through, you should be good with this one.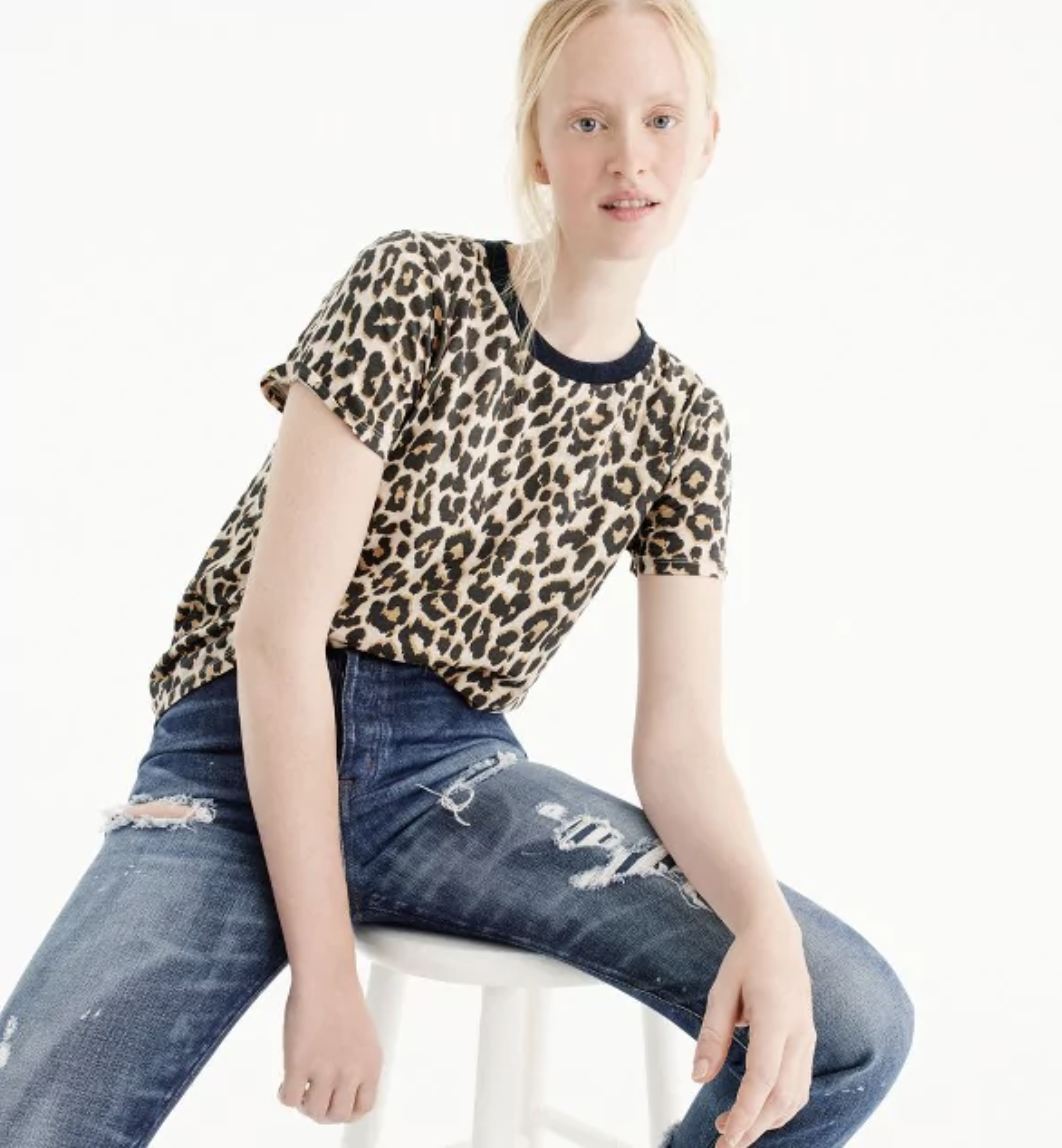 3. Choose Abstract Prints
Leopard print doesn't necessarily have to be straight out of the safari. Playing around with abstract prints and colors that don't actually appear in nature can be a great way to subtly incorporate leopard into your wardrobe. From a distance, you can barely tell these jeggings are even leopard print. (Just like, don't go all Lisa Frank on us.)

Gap Mid Rise Leopard Print Ankle Jeggings
4. Tread Carefully With Footwear
Leopard print shoes are either a perfect staple or something you should never, ever wear. There's pretty much no in-between. It's definitely in your best interest to stay away from anything that could be categorized as clubwear, like platform stilettos or thigh high boots. However, leopard print shoes are tricky, because sometimes just the material or color of the print can make them a total miss. When in doubt, just ask yourself if the shoes you're about to purchase feel like an homage to anything from the Snooki Shop. If not, you're golden.

Sam Edelman Taye Leopard-Print Calf Hair Ankle Booties
5. Try Not To Look Like A Stuffed Animal
Leopard print coats are probably always going to be a thing, so it's a good idea to invest in one. Just make sure it's not like, too fluffy, or else it's going to look you skinned the stuffed animals from your childhood.