Welcome back, friends, to another night of Fantasy Suites! You know, perfect if your fantasy includes being held hostage for two nights and four hours by Mike Fleiss and his band of cretins. Night one of the hostage situation featured overnights with Aven, Tino, Johnny, and Erich. There were highs (shirtless Aven), there were lows (clothed Aven), and there was Johnny showing that his vocabulary for intimacy is as expansive as a TikTok comments section.
Tonight we pick up where things left off, with Erich crying in a corner. God, do I love to see a grown man cry. It's better than retinol for my beauty routine. Erich made the huge mistake of being too needy during Fantasy Suites. Don't worry, Erich, we've all been there. If I had a dime for every time someone showed me a sliver of intimacy, only to reveal themselves later as a person whose emotional capacity doesn't extend beyond their three most used emojis, then I wouldn't be posting pictures of my feet to the internet.
Watching this, it's clear that Erich was producer-manipulated into rehashing their private conversation in front of cameras. Apparently, they'd already discussed Erich's feelings of jealousy and insecurity off-camera. Gabby can't tell if his bringing this up now is the calculated move of a man who wants to generate a fanbase back home, or if it's because he's genuinely that stupid. Come on, Gabs. His beauty decisions make it seem like he lost a bet with a fraternity. What do you think?
To be honest, Gabby's reaction is a little wild. Should he have brought it up like that in front of cameras? Probably not. But he does immediately apologize once he sees how hurt Gabby is by the conversation. He admits that his behavior is unfair to her, that it wasn't his intention to upset her, he just loves her. He's not screaming or yelling or calling her a slut. He's pretty calmly voicing his feelings. And also… the man's dad is dying! That's a pretty solid excuse for acting like a lunatic in Mexico.
Gabby still isn't happy. She heard that Rachel is leaving bodily fluids all over the Riviera Maya and god dammit, she deserves to desecrate Mexican tourist attractions, too! She doesn't end things with Erich on the spot, but their parting words are strained. This doesn't bode well for their future.
Fantasy Suite #5: Jason & Gabby
Speaking of foreboding energy, last night we got flashes of Jason, our resident Quiet Guy, speaking more words than he has all season. For most of this season, Jason has been as elusive and mysterious as Rachel's style choices. Gabby, to her credit, has been patient with him. "He's just private!", she says after a date where she had to waterboard him into speaking to her. But is it that he's private, or he's just not that into you? I've always suspected the latter.
But boy is Jason talking now. Not to Gabby. No, why would he do that? He's talking to Jesse Palmer, and he's telling him he's not ready for an engagement. Not only is he not ready for an engagement, the thing this show requires them to do, but he isn't even really sure he likes Gabby all that much. Yes, you read that right. We're at Fantasy Suites, one week away from proposals, and the man is acting like he might leave the Bachelorette on read.
As their date unfolds, I'm finding it painful to watch. In front of Gabby, Jason appears to be all in for this relationship, but in the confessionals, he tells us the opposite. Meanwhile, Gabby is gushing about how this is 100% her guy and she always knew it was him. This feels needlessly cruel. Serial killers have been more upfront with their victims than Jason is being with Gabby!!
Case in point: moments before a clammy-handed producer slips them the Fantasy Suite date card, he finally reveals his true feelings. Never mind that he spent the last 12 hours trying to hide a boner at every hotel recreation facility. Not only does he wait to tell her, but it's the way he tells her that feels particularly callous.
First, he says that he's not fully "there yet" and can't see himself getting engaged in a week.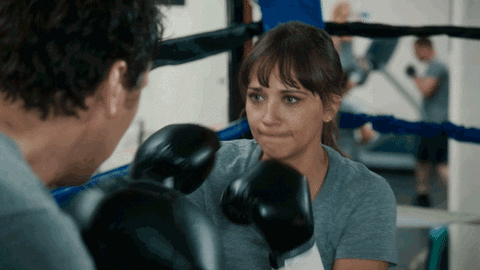 Then he tells her that he doesn't even really know her all that well.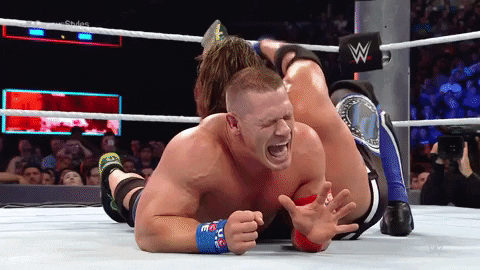 THEN he tells her that he isn't even sure he wants to date her after this. He would be open to exchanging numbers and drunk dialing each other after happy hours, but only if his private parts are tingling.

WHO. DOES. HE. THINK. HE. IS!!!
Despite this, Gabby still tries to win him back. She practically broke up with Erich for him. He's all she has left.
GABBY: I guess it's up to you to decide if you're willing to buy into the hopeless romanticism.
JASON: Yeah, I'm more of a realist.
A realist, Jason, really? You're from NEW ORLEANS!! You grew up in fucking Neverland. Your childhood friends are Tinker Bell and the lost boys! Please.
I will say, Jason is a smooth talker. I paraphrased the above conversation as if Jason was being super clear with his meaning—he wasn't. He's practically speaking in tongues—fuckboy tongues. He keeps saying things like, "I'm in this for you! I'm here for you!" Yes, but what about once you aren't "here" anymore? What happens when ABC cuts your bonds loose and allows you to flee from their captivity? Will you still want to be with Gabby then?
JASON: I still want to go to the Fantasy Suite. I think we need that intimate private time with each other.
ALSO JASON: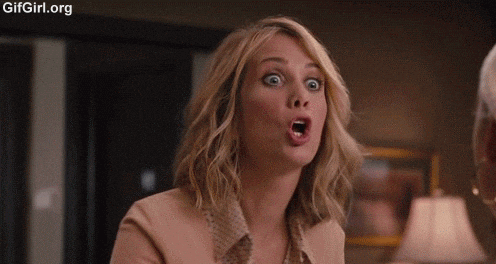 Subtle, Jason. Real subtle.
It's at this point in the episode that ABC starts editing Gabby's love story as if they're making the next Saw production. They change the music from uplifting and romantic to the Jaws soundtrack. The camera pans to a dead bug floating in a champagne glass. I wait with bated breath for the locusts to start descending.
Instead, we see Gabby alone and clearly not in the Fantasy Suite. She says that once the cameras stopped rolling, they couldn't come to an agreement about their future. Apparently Gabby said something to the effect of "this just isn't meant to be," and Jason responded with "yeah, definitely." YEAH, DEFINITELY. Does he want to be drawn and quartered in the town square?! Should we have Aven's mom place a curse on his lineage for generations to come?? Because he's certainly asking for it at this point.
Gabby sends Jason home, which means she's now been dumped by two of her guys in the final stretch. Brutal. The last time I saw this much carnage on my television screen, Shark Week was on the air.
Fantasy Suite #6: Zach & Rachel
Rachel's final Fantasy Suite date is up next. I want to know how things are suddenly working out so well for this coastal grandma? Those hemlines should never inspire that much amorous desire, but I'm happy for her.
She meets up with Zach, who has finally been released from the Mattel factory ABC's been storing him in. They were worried he might melt in this climate, but don't worry! He's here now, and he's outfitted with all the Barbie vacation accessories! Just look at all of that breathable khaki.
Their date is essentially a tourist's wet dream. They're practically two giant fanny packs gallivanting around Mexico. They taste authentic Mexican tequila (818), visit the Señor Frog's of psychics to learn their futures, introduce the local mariachi band to this thing called the cha-cha slide, and then show up to dinner dressed like they're about to take a family beach photo. Jesus Christ. These two deserve each other.
View this post on Instagram
But the next morning, things are amiss. The mood is tense. Rachel is wearing her sensible pajamas, the kind you wear around your nana at Christmas, and Zach won't stop word vomiting about his "cup of Joe." It definitely feels like we missed something off-camera.
They vaguely mention "a talk," and Rachel tells him to stop worrying so much. She leaves, and Zach tells the cameras that he never expected what happened last night to happen. BUT WHAT HAPPENED. Did she scream "arriba!" when she came? Did you scream "arriba!" when you came? Seriously, what is it!!
Turns out, it's none of those things. Zach says that she kept asking him about his religion and his political beliefs, and that they were unsettled by each other's responses. Hmmm. Then, Rachel declares he's too young for marriage. He is *checks notes* one year younger than her.
RACHEL DURING THEIR FANTASY SUITE: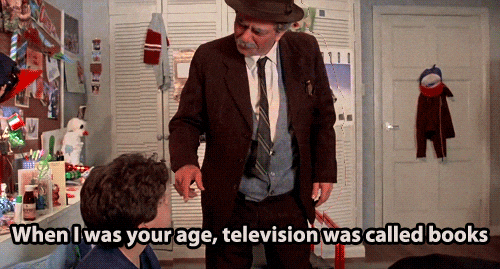 I think Rachel is soft-launching their breakup and he isn't catching on. She clearly has stronger feelings for Tino and Aven and doesn't know how to quietly quit this relationship. Buddy, your days are numbered.
So Who Goes Home?
Rachel's got a big decision to make. She's got three great guys here and has to narrow it down to two. Who will she choose? Will she go with Tino, the man whose family hopes an asteroid takes her out before she can enter into any sort of binding relationship with their son? Will it be Aven, whose abs speak for themselves? Or Zach, the man who comes with some assembly required?
While Rachel ponders her decision, Gabby is back in her hotel room journaling. Oh boy. Nothing good happens when a millennial woman journals. The seismic energy of our daily reflections is what creates the tide changes.
It seems Gabby is willing to give Erich another chance. After taking some time to reflect, she knows he's the only guy for her. (Emphasis on the only).
GABBY: Erich is the only man here. That's it. That's the end of the sentence.
Well, when you put it that way…
Look, I know it seems like Gabby's getting backed into a corner here, but I actually think the two of them are good together. They have visceral chemistry and have trusted each other with intimate family issues. Hot sex, emotional trauma… what else could she possibly be looking for in a man??
Gabby goes to Erich's room to apologize for the weirdness between the two of them. She's been looking for the right moment to tell him something and here it is: she loves him! She's done looking, he's it for her! Literally, there is no one else! Seriously. Please don't leave her.
And this, friends, is where things get really weird. Instead of the cameras panning back to Rachel and her rose ceremony, they shift to Jesse Palmer, alone in what looks to be a nuclear waste facility. It could be a deconstructed studio deep in the bowels of ABC headquarters, or it could be the birthplace of the Power Puff Girls. We just don't know.
He says that they won't be airing footage from the rose ceremony tonight. At this point, why should any of man on this franchise start finishing? Instead he tells us to "take some time." "Get yourselves ready," he says, face somber, and "prepare yourselves for the most shocking finale of all time."
Is he… threatening us? What's going to happen next week, Jesse? Unless the producers are going to human sacrifice Jason to a crowd of half-feral rose lovers, then QUIT WASTING OUR TIME. We already saw the schedule! We know the finale is a two-parter. I do not need to get myself ready to watch half a Bachelorette finale while I scroll through my phone. Don't lie to me!
But, alas, ABC doesn't care about my time or emotional well-being. Like Gabby and Rachel this week, we'll have to wait a little longer to experience climax. Until then!
Images: Giphy (6); @thebacheloretteabc /Instagram (1)