Welcome back to your favorite Bachelorette recap! If you were hoping to see happy endings for our gals Gabby and Rachel—or at least some sliver of healing after the trauma of having to fake being into Clayton's foreplay only to be dumped 24 hours later—well, it's not that kind of program, kids! What kind of program is it? Apparently the kind that slow-smokes the emotional sanity of two previously perfectly normal women like it's a rack of ribs at the family reunion barbecue. You gotta love ABC's consistency.
For most of this season, I sat in my humble abode, guzzling wine in quantities that would not be approved by a medical professional, steadily chanting "men are garbage, men are garbage, men are GARBAGE," in the hopes that if I chanted it enough it would manifest itself into existence. Imagine the sounds of Gabby and Rachel's sobs triggering some sort of biological reaction in which the men transformed, Animorphs-style, into the saddest, least desirable item at a yard sale.

That is the bright future that I wanted for them!! But alas, we will get no such reprieve.
Part one of the season finale aired last Tuesday, and I have seen more optimism in a History Channel special about plagues. Both Gabby and Rachel had started to realize that the happy ending ABC promised them, the ending that involved engagement and marriage and an onslaught of new Instagram followers, might never even happen because the men just couldn't seem to get on board. This is what happens when you make deals with bridge trolls calling themselves Neil Lane! I tried to warn you, ladies.
Which brings us to tonight. We are back in the pits of hell, where the audience sits in angry silence. This is juxtaposed with the white noise machine ABC brought out to subtly impose "calming wave" sounds upon the crowd. I guess they're worried that this live audience, fueled on complimentary champagne and a collective feminine rage that could crumble cities with its force, might go all Pride Rock on the men and rip them limb-from-limb for America's viewing pleasure. A girl can dream.
And then there's Jesse Palmer who is back to using "After the Final Rose" as his own personal audition tape for Juilliard. "It feels like there's been more scandal and betrayal than true love," Jesse says, and yes, he has been practicing his "serious" monologue.
It's giving me this:

Before we even start with the proposals, Jesse threatens that we will need to consume more wine to get through the next 2.5 hours of programming. The Pavlovian response I have to this man… he says "jump," I say "how many glasses??"
The episode starts, and already the energy is giving "the call is coming from inside the house." To enhance this vibe, ABC makes a point to include footage of Gabby and Rachel gushing over what great guys they have left. "Our literal dream guys," Gabby swoons about a man who has the haircut of an Animal House extra. "DREAM," Rachel emphasizes as Tino practices dissociating from his body in the next room.
"Dream" feels like a strong word to use here. "Total body hallucination as the result of surviving a six-week hostage situation" is perhaps more accurate. But whatever makes you happy, ladies!
Tino Did WHAT Now?!
Now we get into the real drama. The finale is split into thirds: part one is Rachel's journey, part two is Gabby's journey, and part three is ABC's half-hearted attempt at gassing up the crowd for the new season of The Bachelor (more on that later). We kick things off with Rachel's proposal. All I can say is that watching her engagement is a wild exercise in cognitive dissonance. On screen, we see Rachel practically bursting with joy. She shows up to the proposal spot already plotting their farmhouse-style wedding, down to the monogrammed mason jars. I have never seen a woman look so sure about a man who sweats that much. This is juxtaposed with shots of Rachel in real-time, looking like she would rather go back to sniffing contestants' armpits than relive this moment.
It gets cringier when Tino starts in on his speech and says that this love is "never going away." Turns out the "never" part lasted about 3-5 business days.
ABC doesn't even have any footage of them as a happy couple. Instead, they pan back to Jesse's hell realm, where he asks Rachel what the hell happened post-filming. "Catch me up!" Jesse says, but what he really means is "where did you bury Tino's body?" Jesse! That's one secret she'll never tell.
Rachel says that post-filming, she and Tino struggled in their relationship. There were long-distance growing pains and trust issues with watching Rachel date other guys. By the time the season was aired, Rachel and Tino were in a bad place. I would argue that entire season was a bad place, but fine. Carry on.
It's at this point that Tino apparently sheds his human skin to reveal his true nature. He's not Rachel's forever guy, but actually Axe body spray taken human form. Rachel says that during this "bad time" in their relationship, he cheated.
ME ON MY COUCH, ALREADY TWO GLASSES OF WINE DEEP: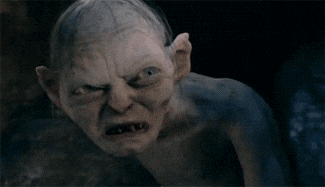 EXCUSE ME?! You're telling me this man couldn't even keep it in his pants for the 90 days it takes ABC to edit and air this show? Not only did Tino cheat, but he apparently called Rachel and begged her not to tell anyone so they could fake it through ATFR. THE AUDACITY OF THIS MAN.
"He only cares about his image," Rachel says, "he doesn't care about me." And isn't that the crux of it? Look, in the grand scheme of things is a kiss that big of a deal? No. Especially when you've only known your fiancé for a short period of time, a period of time in which she was very transparently dating other people. Yes, he promised her unwavering commitment and (lol) honesty. Yes, he lied to her. But I think Rachel would have probably forgiven him for the kiss had he not asked her to fake it for the show. She already faked a few things in the Fantasy Suites for him. She can only fake so much.
Jesse Palmer is a messy bitch. He tells us that he has footage of a confrontation between Tino and Rachel post-cheating reveal. He almost cackles in excitement at the news. You may want to tone down that unrestrained glee at watching Rachel's life implode, Jesse. It's tacky.
The footage shows the two meeting at an undisclosed location. Rachel looks calm, cool, collected; Tino looks like that kid who put a book down his pants to avoid getting spanked. This doesn't mean that Tino came to the confrontation empty-handed. Oh no! He came armed with a dream journal, the pages filled, I'm sure, with his serial killer scrawl. While the purpose of the dream journal has yet to be revealed, I'm worried that he's about to do something absolutely unhinged like put his feelings into a song.
TINO: Would you like to go first?
RACHEL: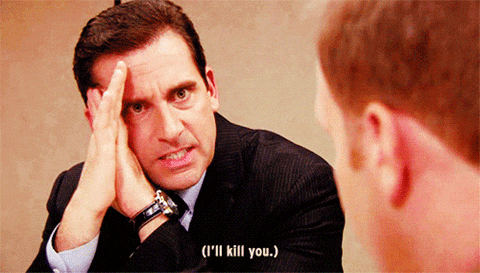 WOULD YOU LIKE TO GO FIRST. Do you have a brain injury, Tino?? My god! What is wrong with you?
It turns out that the purpose of the dream journal is not to assault our eardrums with a song or reveal the secrets of Tom Riddle (my second guess). Instead, Tino used it to secretly record their conversations, supposedly verbatim, so he could read from it here today like he's giving the last rites at his own execution. Rachel should take that journal from his hand and smack him with it.
Tino tries to clarify the cheating thing by saying it wasn't with some random girl, but rather with a girl he had a flirtation with before the show. And that makes it… better? Oh, Tino. That little reveal is not doing what you think it's doing for your credibility.
Incredibly, Tino tries to turn the whole thing on Rachel. It's her fault he kissed that girl. She drove him to it by saying she wouldn't wear her engagement ring at ATFR and accusing him of trying to be the next Bachelor.
I seriously can't wait for him to face this live viewing party. The carnage these people are about to unleash. They didn't get their day in court with Hayden "These Bachelorettes Are A Bunch of Bitches" Markowitz at the Men Tell All. They've been whetting their rage appetites ever since.
JESSE PALMER: Alright, everybody, let's all welcome Tino to the stage!
THE AUDIENCE WELCOMING TINO TO THE STAGE:

Tino says that he finally wants to take responsibility for his actions. He's the one that cheated; his actions are on him. And then he looks anxiously to stage left, where a producer is holding his dream journal over a fire off-screen.
I still think we aren't getting the full story. They keep alluding to "hard times" in their relationship. These hard times are allegedly the catalyst for Tino's cheating, but they refuse to divulge the specifics on camera.
"There were things that production didn't air, that we both don't want to air, but do you want me to talk about it?" Rachel threatens Tino. All the while her eyes are saying she will spill national secrets if it helps to destroy this man on national television. But what is the "it" that they don't want talked about?! I worry they're two consenting adults who like to have sex in front of their beanie baby collection. I wouldn't put it past them.
But all hope is not lost for Rachel. Tino may have broken her trust in men, but Aven is here, and he is ready to pick up the pieces. Maybe Aven's showing up unannounced at the finale was because he truly wants another shot with Rachel. Or, maybe ABC just hired him to humiliate Tino one final time, just in case his manhood wasn't shriveled up enough. We'll never know! Rachel and Aven ride off into the sunset together, where I hope they can build a strong romantic relationship off stabbing the ill-wish doll Rachel made out of the skins of Tino's journals.
Good luck kids!
Erich Bends The Knee
Last time we checked in with Gabby and Erich's love story, Erich was just telling Gabby that he only wants to date her. You better be joking, bitch. Gabby is 31! Her reproductive organs are rotting like a banana one day after purchase. She doesn't have time for you to sort out your commitment issues.
Nevertheless, on proposal day Erich shows up. Gabby tells him that she loves him and she trusts him despite the fact that every bird in Mexico is currently telling her to do the opposite. Dear god, you can barely hear her speech over those squawks. It's like something out of Pet Sematary. These birds must be trying to warn her. They're yelling "check the yearbook!"
It seems no one is going to acknowledge the bird apocalypse hijacking this proposal. After Gabby gets done laying her heart on the line, Erich starts in on his speech.
ERICH: It's you and me until the wheels fall off.
THE WHEELS:

Well, he certainly follows through on his promises!
Despite Erich's original hesitations, he proposes and Gabby accepts. Look, I know Erich is problematic and all, but I still believe in them! Call me crazy! There's just something about their chemistry that you can't deny. It may not be shiny and Instagram-perfect, but it's there and I'm rooting for it.

Am I broken? They're so cute! I, mean, if dragging each other on social media isn't love then I don't know what is!!
Back in Jesse Palmer's hell realm, we find out that Gabby and Erich are still together. But that doesn't mean Erich is completely off the hook. Jesse does interrogate him about his recent run of bad PR. Specifically, he asks about the leaked text messages from Erich's ex that indicate he was only on the show to advance his career. (What career does he have again?? Funemployed seems like the only professional space that would consider a fauxhawk business casual).
Erich, having seen Tino limp off stage earlier like a maimed gazelle, immediately takes accountability for his actions. He admits to leading this girl on and being too cowardly to tell her the real reason he wanted to stop seeing her. This is all his fault and he wishes he was more direct with her. A man admitting he was wrong? And meaning it? It couldn't be. I think the foundation beneath my feet just shook. On a less positive note, we get exactly zero discussion of the blackface yearbook photo. Like I said before, ABC is nothing if not consistent.
We Asked For A Bachelor, Not A Blowup Doll
And now for the moment we've all been waiting for: who will be our next Bachelor? Will it be Nate the single dad? Will it be Ethan of "baby back bitch" fame? (Btw, you were right about that, Ethan). No, on both counts. Our next Bachelor is Rachel's third runner-up: Zach.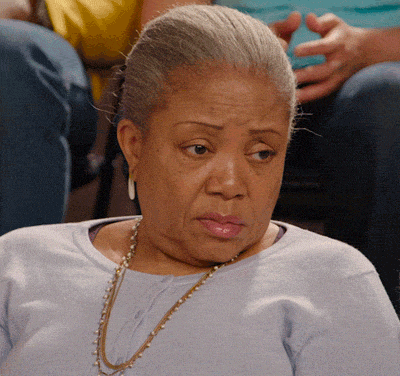 They might as well have made Earl Grey tea the next Bachelor for all of the excitement this announcement ignites. We asked for a real leading man, not a dude with less substance than a blowup doll.
And that's all she wrote, kids! I will not be talking about the absolute farce that was ABC polluting Gabby's happy ending by parading Zach's girls out during the last 45 minutes of the show. Not only did Gabby and Rachel have to share their season, but now they have to share their finale? No, I'm sorry. I simply won't stand for it. You may have made Erich bend the knee, but you won't make me!
See everyone next week for Bachelor in Paradise!
Images: ABC/Craig Sjodin; Giphy (5); @ryanneprobst (2); @erich_schwer /Instagram (1)