You Can Totally Wear This Top To The Gym And To Brunch
Betches may receive a portion of revenue if you click a link and purchase a product or service. The links are independently placed and do not influence editorial content.
When it comes to finding the perfect workout gear, you want something that not only looks great but also delivers on performance. Look no further than the OQQ Women's Seamless Workout Tank Top. This stylish and affordable piece has been making waves in the fitness world, loved by both gym rats and TikTok trendsetters alike. With its high-quality construction and fashionable design, this tank top is a must-have addition to your activewear collection.
One of the standout features of the tank top is its unbeatable affordability. This piece proves that you don't have to break the bank to get your hands on high-quality workout apparel. Despite its affordable price tag, it doesn't skimp on quality. Made from a blend of nylon and spandex, this tank top offers exceptional comfort, flexibility, and durability, making it perfect for intense workout sessions or yoga classes.
Constantly dealing with chaffing from your tops? The seamless top is crafted with careful attention to detail, ensuring a smooth and irritation-free fit. Plus, it's seam-free design not only enhances your comfort but also allows for unrestricted movement, enabling you to perform at your best during any exercise routine.
Who says you can't be stylish while breaking a sweat? The top strikes the perfect balance between fashion and function. Available in a range of vibrant colors and chic patterns, this tank top adds a touch of flair to your workout ensemble. Whether you prefer a classic black or want to make a bold statement with a vibrant shade, you'll find a design that suits your personal style.
Whether you're hitting the gym for weightlifting, practicing yoga, or going for a run, the OQQ Women's Seamless Workout Tank Top is designed to support your every move. Its moisture-wicking fabric helps keep you cool and dry during intense workouts, while its breathable nature prevents the buildup of sweat. The tank top's racerback design provides optimal range of motion for your arms and shoulders, allowing you to push your limits without feeling restricted.
In the realm of affordable and stylish workout apparel, this tank top reigns supreme. With its blend of affordability, high-quality construction, and TikTok-approved popularity, this tank top is a standout choice for fitness enthusiasts. Whether you're looking to upgrade your activewear collection or simply want to feel confident and comfortable during your workouts, the OQQ Women's Seamless Workout Tank Top has got you covered. So why wait? Grab your own today and experience it for yourself.

Yoga Shouldn't Be About Achieving 'Hotness': A Beginner's Guide To Spiritual Yoga
Do you hate spin class, CrossFit, and workouts that involve people with conventionally "perfect" bodies yelling at you? Are you a millennial having an existential crisis? If you answered yes to both or either of these questions, I highly recommend spiritual yoga. 
When I hear the term "yoga," I automatically think of girls with perky butts doing the splits. The truth is, though, yoga was never meant to turn into what it is now. Many people forget, or just flat-out don't know, that yoga was around looooong before Lululemon started charging $125 for stretchy fabric. Yoga originated in India all the way back in 3,000 BCE (Boomers hadn't even been born yet). Its original purpose was to serve as a practice to help people achieve Samadhi, a state of pure awareness. Since its creation, yoga has branched off into a ton of different forms. They all maintained the common goal of connecting the mind and the body, just in different ways. 
The thing is that the kind of fitness yoga that is so popular now tends to take the mind out of the equation and focuses on just the body. Basically, Americans did what we do best: we commercialized something meaningful and rebranded it into a way to achieve "hotness." A spiritual yoga class probably won't get you much closer to achieving Michelle Obama's toned arms or Rihanna's phenomenal ~cake~ but that's kind of the whole point. It hangs on to the dangling thread of the mind-body connection. One of the best things you can do going into a spiritual yoga class is drop the CorePower Yoga mindset of "I'm paying $150 a month for this, so I better look bomb in a bikini." If anything, just don't overthink the experience. That being said though, here are some things I probably should've thought about before my first spiritual yoga class.  
Finding A Spiritual Yoga Class
"Yoga" has turned into such a broad term that it can be hard to know exactly what you're getting into when you sign up for a yoga class. Here are a few signs that a class involves fitness yoga: the class uses the words "burn" or "sculpt" in its name, your friend suggests you take the class as a way to get over a hangover, or the studio the class is held in has floor-to-ceiling windows so the public can watch you like some sort of zoo animal in spandex. Spiritual yoga classes will usually reference specific types of yoga in their names/descriptions. The type of class I did involved hatha yoga. Some other common types of spiritual yoga include ashtanga and vinyasa yoga. The website YogiApproved offers a quiz to help you decide which form of spiritual yoga best fits you. So, take a break from BuzzFeed quizzes on what type of cheese matches your zodiac sign and try it out.

Once you've figured out what type of spiritual yoga you're interested in, the obvious next step is to turn to the almighty Google. Include the name of the specific type of spiritual yoga you are looking for in your area, and, depending on where you live, you should find a decent amount of studios that offer these classes. Keep in mind that just by typing in the word "yoga" your search page will also include some of the big-name yoga studios like CorePower or YogaWorks. The likelihood of you finding traditional spiritual yoga classes at one of these studios is slim to none. Your best bet is to stick to the smaller studios. Think of the big-name studios as Olive Garden, and the smaller studios as a family owned Italian restaurant. While Olive Garden can offer you a great deal on an endless amount of breadsticks and salads, you can't go in there expecting nonna in the back cooking her baked ziti recipe that's been passed down in the family for generations. 
Attire
It's okay if you don't own a $200 matching spandex outfit. In my opinion, nobody should. For spiritual yoga, throw on your $30 leggings, and I guarantee you'll feel a little money saver's high when you tell the woman who pulled up to class in a Range Rover that they're from Target. Do NOT wear a loose T-shirt, though. It will expose your boobs during a majority of the positions, and you might feel the urge to say "oopsies" each time you pull it back down. Also, keep in mind that the people in these classes are usually the type who own multiple shirts that have different plays on the phrase "namaste" written on them. So, avoid wearing tops that say things like "I swear to drunk I'm not God" (totally random example…I didn't definitely do this).
Essential Oils
Before the class begins, you might be offered the opportunity to choose from essential oils with names that sound more like titles of Enya songs than actual fragrances. The scents are supposed to evoke different emotions/states of mind. Lavender is meant to calm you, peppermint helps with focus, tea tree makes you flashback to drinking too much vodka then throwing up in a Pizza Hut, etc. So, if you're unsure of what emotion "myrrh" is supposed to bring out, just ask the instructor. When you pick one, remember that these oils are not poppers. Do not stick the vile directly under your nose and huff it like you are in a bathroom stall at a night club. Just rub one on the inside of your wrists and pretend that "sandalwood" doesn't actually smell like a cedar closet that someone has been chain-smoking in.  
The Poses

One thing that really separates spiritual yoga from your typical fitness yoga is that the poses go beyond butt sculpting. Each of the poses have a different story and meaning behind them. My personal favorite pose was the "corpse pose" which consists of one of my biggest passions, lying on the ground. The corpse pose has a pretty literal meaning—you're mimicking death in order to prepare yourself for it, which is actually very millennial for an ancient practice.
The "warrior pose" is a deep lunge accompanied by what essentially looks like pointing a finger gun in the air. This pose symbolizes the God, Shiva, who created a warrior, Virabhadra when she got pissed and ripped out another God's hair (not in a Jersey Shore way, but in a dignified way). I respect the hell out of Shiva, and I suggest you look her up if you're in need of some "I am woman, hear me roar" energy. The overall meaning behind the warrior pose is to overcome our ego and ignorance, and, if social media has shown us anything, it's that most people are stupid and full of themselves.
The "tree pose" has to do with an epic poem (epic meaning a type of poem, not how people described skateboard tricks in the mid-2000s) about a woman named Sita who waited out in the woods for her exiled husband to return. Sita isn't waiting for her man in the toxic Disney princess kind of way. She is using waiting for him as a time to practice patience, and this pose is your chance to practice this very important life skill for dealing with people's BS. The tree pose is basically standing as firmly as you can with your arms by your side.
Some of you might be thinking that these poses sound nothing like the type of workout positions that will make you feel sore the next day. Once again, remember that you are not there for abs. You are there for something way more meaningful than 300 likes on a bikini pic. This is only a brief rundown on a few of the poses. Take some time to learn about the stories and meanings behind the poses you can expect during a spiritual yoga class. You will get so much more out of it. 
Farts
At one point, the instructor was helping me get into a position that I'm pretty sure I saw a Russian gymnast do during the Olympics, and… how can I put this delicately… I "ripped ass." I braced myself for the middle school moment when the earth stops turning, and everyone in class turns around so they can really punch in the humiliation. But, something amazing happened. The teacher patted me on the shoulder like the kind of mother I've always wanted and said, "Goooood. Let it out." I was receiving praise for performing a bodily function, which is the kind of energy I've been searching for my entire life. This is what true self-acceptance must feel like. So, if you find yourself in this situation, don't be alarmed. That's just the sound of your unhealthy lifestyle leaving your body. 
The Singing Bowl

No, that is not a pill crusher your instructor just whipped out. It's a "singing bowl." 
The singing bowl started in ancient Tibet. It's basically a metal bowl that emits a sound when you circle the top of it with a mallet. This is not like when people wet their fingers and play "Viva La Vida" on wine glasses. The sounds that the bowl produces are frequencies that target different mind vibrations. Before you start rolling your eyes, hear me out. I won't go deep into the science behind it because I'm the type of person who hears "beta" and thinks of a fraternity, not the brainwaves. Essentially, the sound frequencies stabilize different parts of your brain, which results in a calming effect. When the instructor first started using the singing bowl, I started peeking around to see if everyone else was buying into this. They were. Even Range Rover Lady seemed at a higher level of peace. So, I accepted that, as a person who could receive a medal for excellence in paranoid thinking, I'm not above giving vibrations a try. It felt like three years of therapy within five minutes. So, GIVE IN TO THE VIBRATIONS! Give in to every part of the spiritual yoga experience. 
If you're living in an area that doesn't offer any in-person spiritual yoga classes, or you're trying to be COVID-conscious, online classes are a superb option. YouTube has taught us about everything from the electoral college, to algebra, to making guacamole, to perfecting the smokey eye, etc. So, why shouldn't we give it a shot to teach us spiritual yoga? There are soooo many classes on YouTube that can offer you an authentic experience for whatever type of spiritual yoga you are interested in. There are also yoga-specific websites that offer online spiritual yoga classes. These sites usually require you to pay for classes or for a subscription, but they are great for keeping you on a schedule. Whatever type or way you choose to practice spiritual yoga, I encourage you to give in to the full experience. If you do, you WILL thank me and feel free to send me an Edible Arrangement. Namaste, Betches!
Images: Dane Wetton / Unsplash; Giphy (3)
The Cutest Workout Clothes You Need This Summer
They say summer bods are made in the winter. K, I don't know who "they" are, but they clearly don't live on the East Coast.  Because if they did, they would understand the depressing treachery that winters here are, and they certainly wouldn't spew such BS. I mean like, in the winter, my boss is lucky if I make it into work, let alone get my lazy ass to the gym after work. But anyways, I digress.
Summer is here, and now is the time that most of us are finally actually motivated to kick our workout regimens into high gear. Everyone wants to look and feel their best on the beach, and what's more motivating than some cute new workout clothes that will make you actually want to go to the gym??? When I get new workout clothes, I can't wait to show them off. And like, maybe that's silly, but I have to take advantage of whatever will motivate me to get there. That being said, here are the cutest workout clothes that you need this summer, to help you look and feel your best! 

These leggings are a major upgrade from your standard black Lulu leggings and will totally make you want to actually go work out. Not only are they chic and cute, but according to the reviews, are also super comfy! Not to mention, the neon star graphics at the bottom are very on trend, so people may even mistake you for like, a cool fitness Instagram influencer, or something. Hey, maybe you'll get a free Gatorade out of it!!!

This plain cropped tee may seem basic, but that's because it is a basic. But that doesn't make it any less cute or essential to your summer workout wardrobe. Everyone needs a basic white cropped tee, just like, in their wardrobe in general. So you might as well go ahead and get yourself one that's designed for the gym, as well! A basic crop tee will make you look like a casual off-duty model at the gym. Which consequently gives off the vibe that you came there to get sh*t done. And just giving off the perception that you're getting sh*t done will make you actually want to get sh*t done. I realize this may seem like a stretch, but again, when it comes to getting myself to go hard at the gym, I need all the motivation I can get, logical or not.

Snakeskin was all the rage for spring, and continues to stay a big trend for summer. So why not bring this fashion trend to your workout outfits too? Not only will this Kardashian-worthy set elevate your workout style game, but these pieces could even work with your everyday summer wardrobe as well. There's legit no occasion that they wouldn't be perfect for…except like, maybe a corporate job interview or a funeral…but like, everything else besides that!!!

Windbreakers are cool right now, especially this retro cropped Nike one that's perfect for summer. You'll look so legit wearing it to warm up on a breezy summer morning or when they're blasting the AC at the gym. It's also great for if it's raining and you don't want to look like a wet dog by the time you actually  get to the gym. Nothing's less motivating than looking like a soggy mess and starting off your workout in already wet clothes. Like, I'm just gonna go home now.

With these neon leggings, you simply can't get away with even attempting to try to slack off at the gym. Like, if you're wearing bright-ass leggings such as these, you have to expect some attention from your fellow gym attendees. And, if you're being so bold as to demand everyone's attention, you're going to need to actually perform when you get on that treadmill. Unless of course, you're at like a Planet Fitness where your pink neon leggings are the least shocking thing anyone is wearing in there (no shade to PF, I go there because I'm poor). I have legit seen a guy at Planet Fitness wearing a polo and jeans before, so these neon leggings wouldn't make anyone bat an eye. Smh, don't be that polo guy, get yourself some cute summer workout clothes.

Lavender has been the color of the season, and these lavender running shorts are the perfect addition to your summer workout wardrobe. They're Adidas by Stella McCartney so they're like, fashionable af. Like, probs the most fashionable you could ever possibly get when it comes to workout shorts. Pair it with a cute sports bra or a flowy tank, and you're totally ready to go on that five mile run! Okay, maybe three mile…eh 1.5???

This cut out crop top will have you ready to slayyyy. No, not like slay at the bar drunk on vodka sodas kind of slay, but "slay" like actually get through your entire workout today. But like, the top really is that cute, that you could easily wear it out to the bar and slay there too! Okay, I'm single-handedly making "slay" uncool by saying it so many times right now, so I'll stop. But hopefully you get my point here.

I'm obsessed with this fashionable workout top. It's chic with the center ruching, yet functional with its silhouette and thumbholes. If you think thumbholes are an irrelevant feature, uh, think again. It would be impossible to wipe off every dumbbell or machine that the jacked up frat guy high on C4 used before you. And like, you don't know where his hands have been….and tbh, that's probs for the best. The thumbholes help cover your hands, and keep you extra safe from all the gym germs. It's kind of like when you use a paper towel to grab the bathroom door handle, but like, in this instance, that paper towel is just part of your shirt.
People like to say fashion is materialistic. But what you wear to the gym and how it makes you feel when you're there impacts your self-confidence, drive, and ultimately, success. I realize that sounds v dramatic, but like, it's true. So set yourself up for success in the gym with some cute new summer workout clothes ASAP.
Images: @lauren_alexandra / Unsplash; Free People (3); Revolve (4); Bandier
Betches may receive a portion of revenue if you click a link and purchase a product or service. The links are independently placed and do not influence editorial content.
Comfy AF Loungewear You Can Wear Out To The Bar
If you haven't gotten on board with the athleisure trend lifestyle yet, what are you doing with your life? It's like, the best thing to happen to fashion since high-waisted jeans. For every girl out there who's ever had the post-lunch questionably pregnant pouch, you KNOW how great high-waisted jeans have been for the culture. Anyway, besides being comfortable while looking stylish af, the other benefit of athleisure is the ability to purchase pieces that can be worn for both lounging and going out. (Okay, maybe not like "going out" to the club in Vegas, but "wearing out to a bar that doesn't require heels" kind of going out.) I mean, a piece of clothing you can wear for both??? Like, talk about financially responsible! That being said, here are the pieces comfortable enough to lounge in, yet stylish enough to wear out.

If you've ever worn anything from Free People's Movement collection, then you know how comfortable their pieces are. This tank is the epitome of effortless style. The ribbed and distressed detailing make this tank more elevated than your basic tank. Wear it when you're lounging with a cute bralette, or out with some sticky boobs underneath for a little subtle side boob action. Pair it with leather pants and a pair of heels and guarantee your drinks will be paid for all night.

I think I've said it more times than Scheana told us last season how quickly Rob can hang a TV, but neon is in. (Oh, it's seven minutes by the way.) These pants are not only trendy, but also comfy and make for great loungewear. Pair with a loose cropped tee, like the one mentioned below, or with a sleek bodysuit for Kardashian vibes when going out. Either way, these pants are a must.

The best part about the athleisure trend is being able to wear a stylish sweatshirt out, especially in this brutal winter weather when you didn't want to leave your house in the first place. Note: stylish sweatshirt. Don't wear your college sorority sweatshirt out, that's not stylish. Wear a pullover sweatshirt like this one paired with gold hoops, a tight skirt, and over-the-knee boots. It's very Lala Kent vibes. And no, sorry not sorry for all the Vanderpump references. If you don't know this about me yet, I'm a #pumprules die-hard, so take me as I am.

This T-shirt is cool, casual, and everything you could ask for from your loungewear. Keep it casual with some jogger sweats, or wear it out with distressed boyfriend jeans and a pair of cool boots. It's pretty much the only T-shirt you need and, at a mere $30, you can't go wrong.

I mean, get you a legging that can do both, am I right??? These leggings are chic enough to be worn out and comfy enough to wear around the house. They have rave reviews about how truly comfy they are, so you don't have to just take my word for it. Not to mention, they come in a multitude of colors. So once you get your first pair and fall madly in love, you can go ahead and order a few more pairs with the rationale of them all being different colors, of course.
I don't know how long the loungewear trend will last, but as long as the Kardashians are flaunting their absurd asses in comfy joggers, we can confidently say it's here to stay for the time being. And, like I said, it's actually responsible to buy these items because they're multipurpose. So like, what are you waiting for?
Images: Dom Hill / Unsplash; Free People; Urban Outfitters; Revolve; Princess Polly; Carbon38
Betches may receive a portion of revenue if you click a link and purchase a product or service. The links are independently placed and do not influence editorial content.
Workout Sets Under $100 That Will Keep You Working On Those Resolutions
It's barely been a week since we've welcomed in the new year. New year, new me? More like new year, same f*cking person. It's around this time of year we start thinking of crazy ideas to try and improve ourselves. Almost like an excuse to make us feel better about ourselves while we blackout on tequila, eat our weight in carbs, and judge people we haven't spoken to since high school. We all clearly have our vices and we all have our coping mechanisms, whether that be taking part in Dry January (lolz), getting a new hair cut, or my personal fave: buying a discounted gym membership that I might just cancel in a few weeks from lack of commitment. Shocker. If there's anything to motivate me to go to the gym other than staring at fitness Instagram influencers, it's a new wardrobe to strut and feel good in. Cute workout clothes can be like, ridiculously expensive, especially when you want one of those chic workout sets that doesn't consist of mismatched college t-shirts and leggings with holes. So, I've combined two of my best talents—online shopping and intense deal searching—to score affordable workout sets under $100 that will probs make me stick to at least one of my New Year's resolutions.
1. Puma Women's Bra Top and Retro Women's Leggings
Not gonna lie, I've only started liking Puma again since Selena Gomez became an ambassador or whatever. Hate me for it, but it's true. While they may have always had sleek workout clothes, I haven't really appreciated their clean-cut styles until recently. Take this basic black sports bra, for example. It's super flattering with great support and breathability, and it looks even better paired with these comfortable, color-contrasting leggings.


Puma Lite Mid/High Impact Women's Bra Top in Black / Puma Retro Women's Leggings in Peppercorn
2. Gymshark Dreamy Set
This set is for those who prefer a good fitted short on their leg day, with a super soft and versatile sports bra to go with it.

Gymshark Dreamy Sports Bra in Steel Blue / Gymshark Dreamy High Waisted Shorts in Steel Blue 
3. Beyond Yoga Lightweight Keyhole Tank and High Waisted Legging
Crop leggings are always a must-have when it comes to building a solid athleisure wardrobe. They're your perfect in-between when it's absolutely freezing outside, but you're a puddle of sweat by the time you're done with your workout. Matching them with an essential lightweight tank only makes it that much better and gives you an extra top to wear with like, everything else you own.


Beyond Yoga Can't Hardly Lightweight Keyhole Tank in Red Rock-Tumbleweed / Beyond Yoga Caught In The Midi High Waisted Legging in Red Rock
4. Zella Body Sports Bra and High Waist Ankle Leggings
I, for one, love workout sets that I can also wear while running my weekend errands. Bonus points if I can casually wear them out to the bar, too. This trendy mesh triangle sports bra features v sexy velvet straps that you can totally wear to other events that don't involve the gym. It would look v Insta-worthy with black mesh panel leggings that also show some cool see-through detailing.


Zella Body Vixen Sports in Black  / Zella High Waisted Sun Solution Ankle Leggings in Black
5. Free People Movement Casual Laying Tee and Bike Shorts
Honestly, I am not on board with the whole wearing-bike-shorts-to-the-club thing. I just think the only place they should be worn is the f*cking gym. Where they belong, duh. If you want to start off 2019 by putting your best stylish foot forward, look no further than flattering high-waisted shorts. Since we still have a few months of winter to go, invest in warm gym attire like this ribbed long sleeve top that comes with a crop fit and surplice back for breathing room.


Free People Movement Rib and Stitch Casual Layering Tee in Grey Combo / Free People Movement Shanti Bike Shorts in Washed Black
Photo: Bruce Mars / Unsplash; Puma (2); Gymshark (1); Beyond Yoga (2); Nordstrom (1); Nordstrom Rack (1); Revolve (1); Free People (1)
Stylish Workout Clothes That Won't Break The Bank
Motivating yourself to work out is hard enough. You def don't need the added stress of wondering what the hell you're going to wear to your workout. And, you shouldn't have to succumb to wearing your sorority rush tank when you've clearly been out of college for five years now. Of course, I'm totally aware that those $30 SoulCycle classes are already breaking your bank enough. So really, your workout clothes shouldn't be costing what's left of your paycheck. (You know, the part that's supposed to be going to rent.) At the end of the day, none of us need any more excuses to not work out, so let's make your workout outfit an easy no-brainer. And, if you're going to work out, you want to ensure you look as good as possible doing so, right??? Right. So you need some affordable workout clothes that aren't just an oversize T-shirt. Here are four places to shop for affordable workout clothes that are still super cute. 
1. FP Movement
Free People's Movement collection definitely isn't your cheapest option, but it's still almost half the price of Lululemon. Plus, if you ask me, it's also a hell of a lot comfier. FP Movement leggings are the COMFIEST leggings ever and, if you don't believe me, try them. At roughly $78 a pair, they're totally worth the investment.

Free People Tighten Up Tank ($20)

Free People Freestyle Rise Legging Solid ($78)

Free People Fuji Short Solid ($58)
2. TJ Maxx
You can get tons of name-brand athletic pieces at TJ Maxx for a fraction of the price that they would normally cost. I know I sound like one of those TJ Maxx fashionista commercials right now, but hear me out. I'm a #maxxinista to my core and I'm proud to admit it. Like, Under Armour leggings for $20?! And they have ton more brands just like it, such as, Puma, Nike, and Adidas.

Betsey Johnson Performance Slit And Distressed Pullover Top ($19.99)

Under Armour Favorite Cropped Leggings ($19.99)

PUMA Above The Bar Fashion Tee  ($12.99)
3. Carbon38
If you don't know about Carbon38, it's time to get informed. Not only do they have the most stylish high-performance workout clothes, but you can also almost always find a promo code to use on your order. They have an incredible sale section with amazing pieces at super discounted prices. They carry top athletic brands like Alo Yoga, Nike, and Adidas by Stella McCartney. Plus, they even have their own brand of affordable workout clothes and exclusive pieces you won't find anywhere else.

Fiona Long Sleeve Tees In Neutral ($41)


4. Missguided
You probably know Missguided as your go-to site for trendy going out clothes, but what you probably didn't know is that they also have an incredible selection of affordable workout clothes. The brand's active collection has cool pieces that are vvv in sync with the whole athleisure trend right now. So even if you don't end up making it to the gym, you'll still look good in your outfit. Not to mention, you can get a full matching workout outfit for half the price of a pair of Lululemon leggings. Warning, though, the sizes do go fast, so if there's something you want need, order ASAP.

Missguided Khaki Sports Bra ($15) and Full Length Gym Legging ($15)

Missguided Black Leopard Sports Bra ($22) and Black Leopard Leggings ($15)

Missguided Active Mesh Panel Hoodie ($33)
We all want to be the betch that works out at 6am, seven days a week. However, not all of us can be. Most of us are lucky if we make it to the gym three or four times a week. So don't make it any harder on yourself to get that workout in. Stock your closet with trendy workout pieces that you'll feel good in and won't cost you an arm and a leg. Hey, you can even use that money you'll save for more overpriced workout classes! Woohoo!
Images: @max_libertine / Unsplash; Free People (3); TJ Maxx (3); Carbon38 (3); Missguided (3)
Betches may receive a portion of revenue if you click a link and purchase a product or service. The links are independently placed and do not influence editorial content.

Fitness Gear That Will Make You Want To Go To The Gym
I'm the first to admit it, I f*cking despise working out. Every time I leave for the gym I think, "hmmm or I could just accept my fate of morbid obesity and go to Krispy Kreme and eat an entire dozen in my bed." It's super tempting. But aside from vanity, working out helps your heart, your posture, and regulates your hormones. Whatever. I work in animation and the sight of the obese, permanently hunched-over men from spending their lives drawing and eating donuts (why are there always donuts in film studios???) traumatized me and now I go to the gym. I've been going 3-5 days a week for 5 years, and I'm still waiting for the "endorphins" and the "you'll start to miss it if you don't go" bullsh*t we're fed. Hasn't happened, every minute sucks, and yet, I still go. BUT. Sometimes having fun products or new outfits makes me feel better about wasting so much of my life lifting things and putting them back down. Here are some things you should buy to get you motivated to get back to the gym.

I love, love, love these leggings, and they're 32% off. Nike is my favorite brand for workout clothes because everything is always cute, fits perfectly, and makes me look thinner than I am. The only downside is the price tag, which is why I wait for the sales on Hautelook or Nordstrom Rack. If you're paying full price, you're doing shopping wrong. These pants are so comfortable, cute, and suck everything in so I feel like all this working out is actually paying off.

S'well bottles are the best. They stay ice cold for 24 hours, which is essential when you're trying to work out in 100 degree weather (side note: this is why you shouldn't live in the valley, trust me). Plus, they come in a lot of fun colors and patterns. I am obsessed with mine and I love that I can even leave it in my car without it getting warm.

You need a cute gym bag to lug around your workout accessories—towel, boxing gloves, S'well bottle, weapons. I mean, I do martial arts sometimes, so that's not even weird. This bag is hilarious and big enough to fit whatever you may need, especially if you're the kind of psycho who showers at the gym (for the love of God, please bring shower shoes).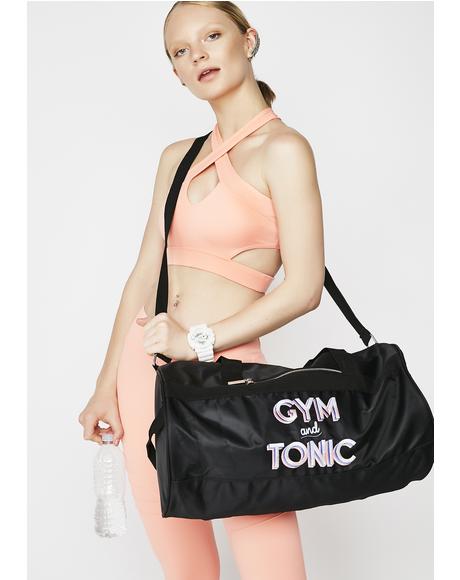 Gym shoes are always expensive af, but I guess you get a lot of use out of them (mostly for athleisure outfits, but it counts). This is another item I wait for the sales to buy. I don't run because 1) it sucks, 2) it makes your breasts sag, 3) it's bad for your joints, 4) I have a heart condition and can't do high-impact activity or IDK I guess I'll die or something (unclear). In that order. But with cute running shoes I look like a cool athletic chic who runs. These Nikes are so chic and are half price (depending on size).

Fitbits are super trendy, but they're actually a good purchase if you need some motivation. They remind you to get up and move if you've been stagnant too long, track your calories, and give you goals to meet (like steps or whatever). Even if you're super disciplined, it's nice to have your progress tracked. I sit crumbled up in ball in my office chair, hunched over my screen, drawing or writing all f*cking day (and sometimes night). This is why I'm going to end up with back problems. I get so sidetracked it's nice to have a reminder to get up and walk around. I love this one that looks like a chic watch but actually is keeping your ass in shape.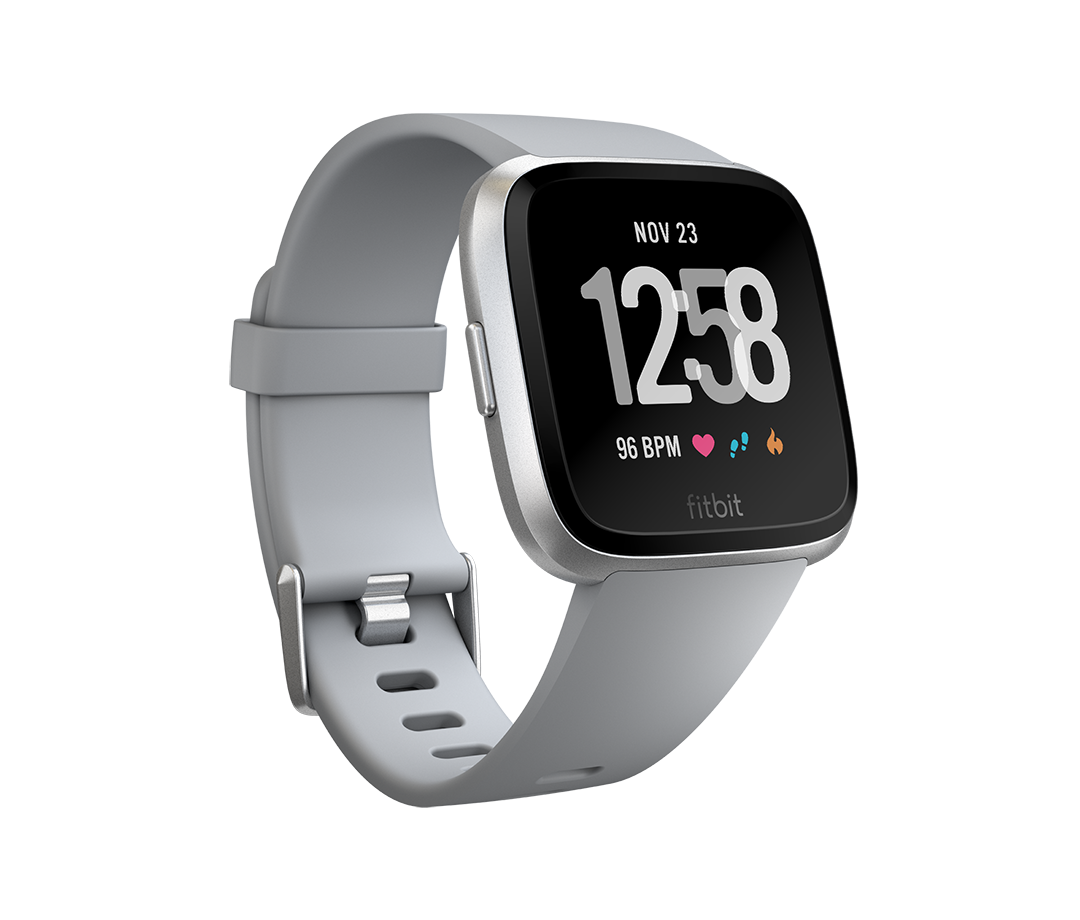 Beats are one of those products that I really, really wanted to hate. They were just so trendy and seemingly overpriced that I instantly despised them. Unfortunately, then my friend got a pair and they were such good headphones that I got jealous and bought my own. Also? They look so sleek and cool and come in a bunch of fun colors. Mine are old now, but if I were to buy a new pair, these wireless rose gold ones are beautiful and won't get tangled while you're being active.

Betches may receive a portion of revenue if you click a link and purchase a product or service. The links are independently placed and do not influence editorial content.
Fashionable Workout Tops & Bras You'll Want To Wear Everywhere
The only thing worse than getting back in the gym after the winter is showing up in the same GapBody tank you bought on sale four years ago. Workout clothes have become trendier than the $38 classes you're wearing them to, so it's imperative you know what to buy. This season seems to be all about the pastels, baby pinks, and cutout details. We already found the best leggings for you to add to your closet (you're welcome), so now it's time to focus on the upper half of your outfit and discuss workout tops. After doing extensive research and ordering one too many sports bras and tanks, we've rounded up the cutest workout tops on the market right now.

This workout crop is prettier than any real top I own. Honestly I'd feel bad sweating in this, but like, I'll wear it anyway. It comes in every color, but the powder pink is everything.

I'm not usually one to wear a sports bra without a top over it, but honestly I'd do it for this one. It has a cross back, which makes it a little unexpected compared to all the basic workout tops in your closet. Pair it with black leggings and black Nikes and you're basically a Bandier model.

Can you tell cutouts are in? This one's amazing. It also comes in black if you're still pale AF and can't pull off the white (which I will be until approximately late August).

Can't get over the color-block, high neck, cutout trifecta. And the pop of forest green totally says "I obviously only work out in gyms with AC but I'm not completely opposed to the outdoors."  This top is as versatile as you are.

Lulu always pulls through on the softest tees and workout tops. This one matches your Lilacism Essie manicure, and it might actually make you feel comfy while you work out. We're here for it.

Because velour is back in style, and it helps to feel like a Kardashian every now and then. Even if you just throw this on when you're hungover and run to the super market to buy pizza bites, you'll look like you just got out of a boutique workout class.

A great post-workout jacket. It's also water-resistant, which happens to make it very useful for rainy spring days. But most importantly, it just looks cool.
Image: Taylor Harding / Unsplash
Betches may receive a portion of revenue if you click a link in this article and buy a product or service. The links are independently placed and do not influence editorial content.