WTF Is The Sculpt Society, The Workout That's All Over Instagram?
'Twas a dreary hungover Sunday when I decided I needed a new workout to help drag my ass out of bed. I had seen The Sculpt Society tagged in a bunch of Victoria's Secret models' Instagrams (yes, I'm a masochist for following them), which led me to try it myself. 
The workout started with a dance cardio routine (have I humble-bragged that I was a dancer yet? I was totally in my element), went into some arm exercises with light hand weights, transitioned into some leg and ab sculpting using sliders, and then finished with a leg/butt routine that absolutely killed me (in the best way possible). Despite my nausea from the 3+ margaritas I'd had the night before, I left the class feeling super accomplished—without that icky sense of "I hate that I just paid to have a psycho in leggings and a bra yell at me." 
Megan Roup, the founder of The Sculpt Society, is fortunately NOT a psycho in leggings and a bra. Working as a professional dancer and fitness instructor for six and a half years, Megan saw a gap in the dance fitness space. "There was so much intimidation around it. I thought, it doesn't have to be like that!", explains Roup. "I wanted to create a safe place that feels warm and welcoming and like you're part of a community." After a ton of hard work, certification training, and practicing rounds of sequencing on her boyfriend (he must have a great ass at this point), The Sculpt Society was developed. Models, influencers, and celebs like Arielle Charnas (who Megan credits as her "big break"), Elsa Hosk, Devon Windsor, Shanina Shaik, and Morgan Stewart became fans, and the class took off from there. 
But don't let the fact that legit models are taking this class scare you—Roup is constantly reminding everyone that "there are always ways to modify to feel successful." Any exercise can be made easier, and you can always use lighter hand weights or no weights at all—so it's completely customizable for whatever level you're at. 
Me: I mean, I've never had to modify since I'm a hard-o but I'm sure it's a great option for other people.
Also me: Can't remember the last time I used the ankle or hand weights. 
Since all the people, models, and influencers I just mentioned are cooler than you kind of intimidating, I had to question if The Sculpt Society was really staying true to its roots of being an approachable workout class for women at all different fitness levels. Roup totally gets this, though, which is why she likes to highlight people of all shapes and sizes on her social media accounts. "I don't want to perpetuate one way to look," she explains. 
Love that, thank you! Like, do I want to look like the Victoria's Secret models you train? Yes. Is it going to happen for me? Hahahhah, no. (I like bread too much.) So, I love that Roup features people like Hunter McGrady both on social media and on her new app where you can take The Sculpt Society workouts ANYWHERE. I personally started with the 7-day free trial and am now paying the $19.99/month to continue. It's the best workout that I can do right in my living room with zero equipment necessary. Lord knows no matter how many New Year's resolutions I've made to go to the gym in the winter, it's not happening and it's really time for me to face the music and find a better solution. 
You can experience The Sculpt Society for yourself at Energi in NYC, Studio B in LA, and of course on the app. (Sidenote: Megan told me that she filmed all the routines for the app in two days only. Those are 10 hour days. Can you imagine being strong enough to literally workout for 10 hours and not being able to cheat a workout because you're being filmed? The horror). 
No matter how many times I take the class, I still feel my muscles working so hard throughout it and am usually sore the next day. I know what you're thinking, "this betch (me) is just weak AF," but calm down, Roup actually relates. She said she is "dying" every class too, and for that, I applaud her because I truly cannot imagine how many times she's taken/taught her own class since its inception three years ago. I've also gotten comments that my butt looks bigger since I've started, so there's no turning back now! Appreciate you, The Sculpt Society. 
Images: thesculptsociety (2), meganroup / Instagram
5 NYC Workouts That Have Amazing Deals On ClassPass
Working out in NYC tends to get way more expensive and complicated than it should. Basically, it has all the bougie, celeb-studded options of LA, but none of the free, nature-y options of LA (hiking, beach running, chasing down Kardashians—you get it). Sure, you could dodge tourists in Central Park, but your patience will be getting more of a workout than you are. And IMO, all the hidden fees and rush hours involved in traditional gym memberships are a pain. So, in the interest of getting the best workouts for the best price, you sign up for ClassPass—only to discover that half the options there are just as expensive as booking regular classes. That's where I come in. I've tracked down the best boutique fitness studios that actually offer deals through ClassPass—here's where you should go. Note on how I'm pricing credits: I pay $94/month for 45 ClassPass credits + Blink membership. That's less than $2/credit; if I buy additional, it's priced at $2.50/credit.
Regular price: $38 Best ClassPass price: 12 credits ($24-30)
Fhitting Room offers high-intensity interval training: you'll lift some weights, use some machines, and do burpees while a trainer screams at you until your chest hits the floor. I'm not even being that dramatic—if you like trainers who go easy on you, either hire someone with a meek demeanor or, IDK, don't go to any of the studios on this list. Classes here can go up to 21 credits on ClassPass (at which point you'd be better off just buying them at the regular price), but if you choose your time carefully, you can book for 12 or 13. Right now, I'm looking at the app and there are 13-credit classes available at 9:30am all week, plus every Saturday afternoon class. It's a killer deal for a lot of hands-on attention from legit trainers.
Regular price: $35 Best ClassPass price: 10 credits ($20-25) ShadowBox is—you guessed it—a boxing class! You'll warm up with some cardio drills and shadowboxing, then go into seven rounds of bag work with more cardio (jumping jacks, burpees) or static holds (air squat, planks) in between. Most classes are 18 credits on ClassPass, but midday during the week is often 10 credits (don't worry, they have showers), as are early morning weekend classes. Hey, I never said the most convenient classes would be the cheapest. I've only been to the Flatiron location, but the studio is very chic, and I honestly thought I was going to die the first time I took a class there. If that's not a sign of a good workout, what is?
Regular price: $34 Best ClassPass price: 8 credits ($16-20) I legitimately almost didn't include this on the list because it's my favorite place to work out, and I don't want it to get any busier. That being said, I'm too generous not to clue you all in on the amazing deal and workout experience of Overthrow. At 8 credits a class (and there are a lot of options) plus free glove rentals, this place would probably be my go-to for boxing even if it weren't my favorite workout (which it is). Classes are in a dark basement, which is cooler than it sounds, and includes shadowboxing, circuit training, bag work, and partner work. It's improved my boxing more than any other studio, and just makes me feel GOOD. Definitely a different experience from Shadowbox, so try both and see what you like.
Regular price: $36 Best ClassPass price: 8 credits ($16-20) Switch Playground is a very specific type of workout class: you spend two minutes at 20 different stations, with two exercises per station that you alternate between in rounds of 30 seconds. If it sounds complicated, it's not—they have a bunch of trainers in the room who demonstrate each exercise and tell you exactly when to switch to the next movement. If you get bored easily, this is the perfect class for you. And if you take a while to get into each exercise, it's definitely not. Either way, it's a high-powered, high-energy class with a DJ and fun lighting that will certainly make you break a sweat. And all for $16.
View this post on Instagram
Regular price: $25 Best ClassPass price: 6 credits ($12-15) I absolutely love hot yoga, but after a few months of cutting out all other forms of exercise, I reluctantly admitted it didn't have the calorie-burning power I needed. I'm not saying Y7 is an exception to this, but I am saying that it offers enough non-calorie benefits that keep me coming back. Y7's yoga classes are conducted in candle-lit, mirrorless rooms, and have you go through three yoga sequences first with a class, then on your own. Remembering the sequence can be a little challenging, but I swear it's improved my memory and overall yoga abilities—plus, the lack of mirrors lets me lean into the meditation aspect of yoga way more than classes where I'm constantly checking myself out. (What? I look hot doing yoga.) Whatever your relationship to yoga, I'd recommend trying Y7 at least once. There you have it! I'm mildly concerned that all these studios will raise their ClassPass prices once they find out they're offering better deals, but that's a risk I'll take in the name of journalism. Please don't overcrowd my fave classes, but if I've made working out in NYC an easier experience for you, then I'll be happy. Images: Chase Kinney / Unsplash; fhittingroom, sbx_boxing. overthrownewyork, switchplaygroundnyc, y7studio / Instagram
NYC Workout Classes For Under $30 That Aren't Super Crowded
Finding a workout class in NYC under $30 is nearly as impossible as finding a nice, loyal man on Earth a swiping app. But luckily for you, we believe in defying the odds—at least when it comes to finding a good workout at a decent price. We've rounded up the best studios and cheapest workouts around the city that offer classes like cycling, kickboxing, yoga, pilates, etc. These no frill studios will get your ass in shape for summer, all while still leaving some room in your bank account to cop those summer heels you've been eyeing. And for under $30, you'll still have plenty left over for a new bathing suit to go with your newfound abs.
Read on if you're ready to get your summer body into peak shape for those thotty thirst trap IG posts without emptying your savings account.
Three classes for $20 is basically free in New York City. I Love Kickboxing has locations in Manhattan, Long Island City, Astoria, and the Bronx (in addition to across the country), and guarantees a way to get out some serious pent-up aggression while getting in shape FAST. So whether you're pissed off at your ex, Tristan Thompson, or just want to throw some kicks and punches, you probably won't find a cheaper (yet very effective) boxing gym.
Cycling: Cyc, $22 A Class
Another trendy, high-energy, dark room, loud music cycling class, but at a slightly more affordable price than its competitors. At Cyc you'll get in a full body workout, sweat your ass off, and afford to be able to come back for more to keep the progress going. Cyc has locations in Chelsea, Astor Place, Hell's Kitchen, and the UES (in addition to Massachusetts and Wisconsin, but like, who cares).
Total Body: PRX, $25 Drop-In, First Class Free
If you don't mind traveling all the way uptown for one of the best (and cheapest) workouts in the city (we're talking uptown as in the last stop on the A train), then you definitely need to sign up for a class at PRX. I'm not kidding, I felt such a difference in my body after a few classes at that studio that I cancelled ClassPass to get a membership at the gym (sorry, CP!). The studio offers plenty of classes from boxing to cycling and HIIT, but the Total Body, taught by celeb trainer Yusuf Myers, is one of the best/most intense. The best part? When you find yourself wanting to go hide in the bathroom at any point during the workout (you probably will), staring at Yusuf's chiseled bod will be enough motivation to push through.
Leave it to the zen, mindful yogis to offer donation-based classes. Yoga to the People has five locations in NYC and registration is not necessary (aka you can just show up), but don't be an asshole and not pay the donation. Regardless, you'll leave the class feeling revived, so the donation is worth it, and $10 is a hell of a lot cheaper than you're going to find elsewhere in the city.
Run Clubs: The Runs, Free
If you're the Charlotte of your group that enjoys running, and are looking to join a run group that is semi-social, semi-competitive, and apparently into poop jokes, then you just might want to consider running with the The Runs (but not literally). According to the group's Facebook group, some of the runners are preparing for races, while others are just looking to get off the couch; all fitness levels are welcome.
Pilates and Barre: Flex Studios, Drop-In Classes From $26
Okay, pilates and barre classes might be the priciest of all gym classes, so finding a cheap class that still allows you to work up a serious sweat can prove to be a bit challenging. But may we present to you Flex Studios' pilates and barre classes? The studio offers a range of basic pilates, basic barre, and suspension training TRX classes, as well as pilates/barre combo classes that focus on various body parts. Drop in classes start at $26 and can get up to $38/a class depending on the instructor and length of the class.
Dance Cardio: 305 Fitness, Community Classes For $18
If you're looking to sashay your way to a toned ass, look no further than 305. It's basically like being in the club, with no creepy guys trying to grind on you. They teach choreography that will give you a workout while a DJ spins in the background, with a weights component for a different targeted area each day of the week. The choreo is not intense, so even if you didn't take hip-hop dance classes in middle school, you won't have a problem. A portion of the proceeds for community classes go to a nonprofit—this month in NYC it's Everytown for gun safety.
Images: Instagram (3), Giphy (1), Unsplash (1)
I Tried A Shock Therapy Workout And Here's How It Went
If you've read my articles in the past, you may already know that when it comes to health and fitness trends, I'm down for anything. I've tried every extreme fad from Intermittent Fasting, to Kourtney Kardashian's supplement routine, to basically all of Gigi Hadid's favorite workout classes. Anything's fair game. I live in New York City and there are bizarre workout classes at every turn, so when I first heard of this new Shock Therapy workout that uses Electric Muscle Stimulation to shock your muscles, I obviously signed up immediately. The experience was one of a kind and I'd like to share every detail.
Before you start attacking me about the legitimacy of this workout, let's establish that EMS training (aka the shock therapy workout) is actually pretty well known in Europe, and while it's new to America, it's been popular in other countries for a while now. In fact, some celebs even travel abroad to make shock therapy workout classes a central point in their trip. I mean, Romee Strijd literally swears by it, so I think we can all get on board with her. (I heard she does car commercials… in Japan.) Other celebs who do EMS training include Ashley Graham, Roger Federer, Alessandra Ambrosio, and Penelope Cruz.  Some people claim the science behind it hasn't been universally confirmed, but nonetheless, it's a 30-minute class and the concept is fucking weird, so I thought I'd give it a shot anyway.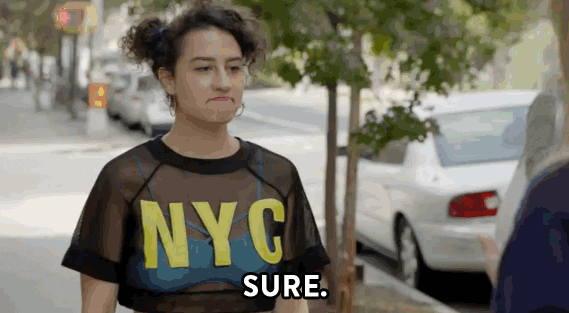 Shock Therapy, also known as EMS (electric muscle stimulation) training, is designed to stimulate the nerves that make your muscles contract, so your body is basically doing a lot more work than you're actually putting in. The claim is that you're getting the results of a three hour workout condensed into one half-hour because of these electrical impulses that are activating 90% of your body's muscles *at once.* This is accomplished by wearing a special power suit that connects your muscles to a machine that "supercharges" your body through EMS. For reference, in a usual bootcamp-style class, your muscles will contract somewhere between 3000-6000 times, but in this half hour shock therapy workout, the technology allows your muscles to contract anywhere between 36,000 to 45,000 times. It's shocking. Literally.
I looked into a specific studio that just opened and has been starting to get some recent press, so I bravely took the risk of signing up even without any Yelp reviews available. Thanks to social media, I learned that Ashley Benson and I are pretty much pioneers of the place, and I'd like to get that in writing, please. After stalking the website and reading about the EMS method benefits, I reserved a spot in the 10am shock therapy workout class and managed to drag a friend along. Poor girl. She was even hungover that morning.

We showed up in our usual workout attire, but we were immediately told we would need to change into the studio's plain black long-sleeve shirt and leggings they handed to us as we arrived. I was pretty pissed about this because I wore my favorite Bandier two-piece set, but whatever. We got dressed and were then buckled into our "power suits," which felt like some heavy wet suit you would wear to go swimming with dolphins or something. It felt super bulky and tight, and yes, it was wet. Apparently the electrical impulses connect better to your muscles that way. I shrugged and went along with it.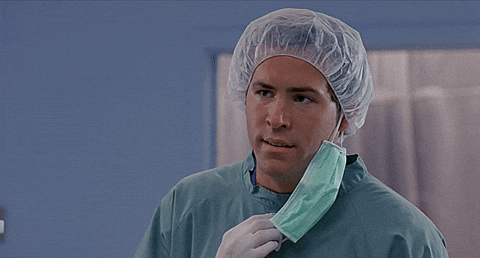 The classes cap at six people to ensure personal attention, and you definitely get that. Like, our instructor couldn't have been nicer and more attentive. But then again, at $55 a class it would kinda suck to be ignored. When we got into the room, our power suits were turned on and suddenly the whole "shock" part made sense. It kinda felt like I had little firecrackers all over my body. It wasn't painful, but more like a full-body tingling. The instructor even asked us if we wanted to turn up the resistance on certain body parts to feel the burn in specific places. I told him to raise the resistance on my legs and abs, which I ended up regretting the next day when I was too sore to sit down or laugh.
The actual workout wasn't too difficult, but this goddamn wetsuit with the shocking technology made everything a thousand times harder. We went through a few different circuits, first doing bodyweight moves like squats and high knees, and then peddling the shit out of these Airdyne bikes—which, by the way, are like spin bikes that ate three edibles and can't get off the couch. This thing makes your Peloton bike look like a toddler's plastic tricycle.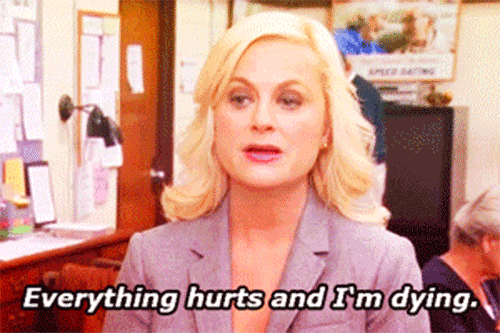 By the time the class was over, I wouldn't say I felt completely defeated, but it definitely kicked my ass more than I thought it would. I mean, it's not like my hands were too shaky to reach for my water bottle (see me separately about my first Tone House experience), but I was pretty dead. I apologized to the instructor for saying "fuck" 50 more times than the average New Yorker, and I unbuckled my wet suit and bounced.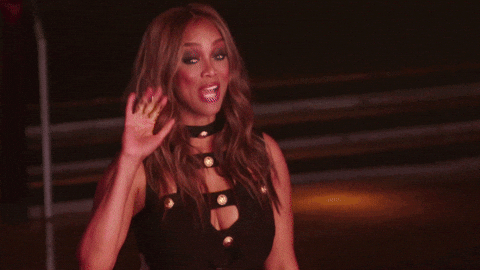 Overall, I'd say this was a cool experience but I'll probably never go back. I mean, not only because I'd go broke after a few more sessions, but because it seemed like more of a one-time experiment than a regular workout spot. Also, I really don't think I can bring myself to putting that power suit on my body again without experiencing some sort of PTSD. It was a good workout and I was sore the next day, but it's hard to say if the whole EMS magic really lives up to its claims. So, I won't be booking another shock therapy workout class right now, but I'm happy I did it.
(For the record, Ashley Benson, if you're reading this, I'd go back with you if you're down.)
Images: Chris Fanning / Shock Therapy, Giphy (5)
We Tried The Workout Classes Meghan Markle, Gigi Hadid & Other Celebs Swear By
New York City is filled with celebs, and even the ones who don't live here full-time happen to have a random penthouse in TriBeca just in case LA gets boring (talking to you, Rihanna.) While most celebrities have personal trainers that follow them to the Hamptons in the summer and know more about their kids' annoying habits than their husbands do, a lot of celebs actually prefer to go to workout classes than do personal training. I was pretty tempted to see how these people get in such good shape, so I decided to try 5 boutique fitness classes that celebs swear by. I'm now broke AF and bedridden from soreness, but I survived all five classes, so I thought I'd give you the low-down on each one. Here's the deal.
Ever since the news about Meghan Markle and Prince Harry came out, the press has been stalking Meghan to see where she works out. It turns out she takes classes at The Fhitting Room, a high-intensity, circuit-style class with three locations in the city. Put simply: This class kicks your ass. First of all, I'm pretty sure it's the only fitness class in New York where there are two instructors per class, so you literally can't slack off because you'll definitely be caught and forced to do burpees as punishment. The class is broken up into a strength segment, a circuit, and then a "FHIX," where you're given a short (but painful) amount of time to complete a certain list of exercises. The actual class is 50 minutes, but it honestly flies by because the music is dope and the instructors have a good sense of humor. I wouldn't say it's for beginners, but if you're into the idea of swinging kettlebells to a Kendrick Lamar playlist, def check it out.
Kira Stokes trains a lot of celeb clients one-on-one, but she also offers a few group classes at NYSC's boutique fitness lab for anyone who wants to see how Candace Cameron-Bure works out without paying like, $500 per session. Aside the fact that Kira's body is literally 110% muscle (okay, not literally…), her class is pretty intimidating because there's a group of regulars who are more dedicated to her cult than the entire religion of Scientology. Once you get past the intimidation, the class is a really good workout, and you can tell it's strategically set up in a way that works your entire body with HIIT intervals of jumping rope in between circuits. Beware that it's literally 75 minutes and sometimes goes even longer, but then again this woman is literally flown to movie sets to train her clients, so it's worth a try.
Barry's Bootcamp has been a celeb staple ever since Kim was the athletic Kardashian and Jake Gyllenhaal had to get in shape for Brokeback Mountain. It's nothing new, but we obviously had to stop in for a class because it's such a favorite. So many celebrities go to Barry's Bootcamp, and it's because the class is basic and effective. You basically rotate between intervals on the treadmill and strength training on the floor, so you book a spot and then go back and forth between the treadmill and its corresponding bench a few times. The class is broken up into different body parts for each day of the week to make sure you can go two days in a row without being so sore you're basically crippled (which you will be). I'd recommend going on the weekends for a full body routine, or on Tuesdays if you want to be limping for two days afterwards. At least you're getting your money's worth.
Ever since Gigi Hadid started Snapchatting from Gotham Gym and Karlie Kloss started using boxing gloves as an accessory in VS photoshoots, boxing is trendier than ever, and the Dogpound is where celebs are flocking to. The Dogpound is a boutique boxing studio downtown, and the trainers somehow convince Victoria's Secret models to run laps around the building and literally flip tires as a warm-up. The actual gym is pretty intimidating, but the workout itself isn't that hard. Like, when Shay Mitchell did a class here she went to Barry's after because she wasn't that tired. You go through short boxing intervals with strength-training and cardio segments in between, but you have some time to rest to take off your gloves. Don't get me wrong, it was a great workout, but let's just say there's a reason any Instagram model can do it.
The SLT clientele is a collection of 90-pound blondes who own every two-piece outfit from Bandier, but the workout is really legit if you can stop staring at Lo Bosworth's abs on the reformer next to yours. Celebrities who swear by SLT include Gigi Hadid, Vanessa Hudgens, Natalie Portman, Sofia Vergara, and basically the entire cast of The Hills. To be honest, it's the real deal. It's based off the Lagree method, which uses an intense Megaformer machine (basically a Pilates reformer on steroids) to tone your muscles with resistance that changes based on the amount of springs you're using during each move. Just know that you'll definitely be lost during your first class, so you'll need to go back two or three times to get the hang of it and actually get a good workout. Also, you probably won't be able to laugh the next day because your abs will be crying, but maybe after a few times that part goes away? I personally haven't gotten to that point yet, but fingers crossed.
9 Hamptons Workout Classes You Have To Do At Least Once
Betches flock to the Hamptons for the summer like the birds fly to Florida in the winter. It's just nature. Whether you're abusing your parents' credit card to rent a place in Southampton with friends or just using the shit out of some girl you knew from your sorority for her family's beach house, you'll make it to the Hamptons at some point this summer, and when you do, you'll want to have your workouts booked in advance. I mean, don't even think about getting a front row bike at SoulCycle Montauk if you wait till you get there. There are so many trendy workouts in the Hamptons these days, but here's our lineup of some of our favs:
1. Tracy Anderson Method
If the town of Easthampton existed in human form, that human would be Tracy Anderson. The Tracy Anderson Method uses toning and cardio exercises to strengthen "accessory muscles," which is why you're so sore after one class. Tracy Anderson has opened studios in LA, New York, and London, but her East Hampton and Watermill studios are the most recent and prob have the waspiest clients. I mean, celebs like Gwyneth Paltrow, Cameron Diaz, and Jennifer Aniston have raved over the Tracy Anderson method, so obviously every mom in upstate New York wants to book that 9am class before their Fourth of July BBQ.
2. Barry's Bootcamp
There's something about a Barry's betch that just spells out, "Yes I'm up at 7am on a long weekend in Montauk to sprint at a 10.0 incline." Basically, you don't fuck with her. Barry's has become insanely popular lately, and their Hamptons locations get booked fast, so you'll want to book your treadmill like, a week in advance. By the time you're on your third treadmill round, you'll want to die, but it's all worth it for the hundreds of calories you're burning. And the $11 post-workout shake.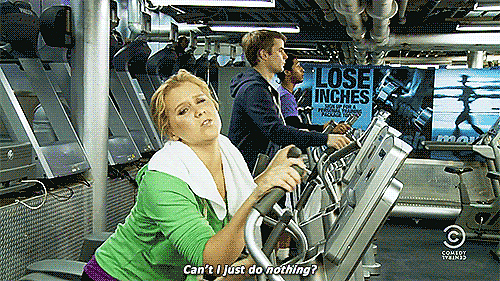 3. East End Row
People used to hit up rowing classes when they had an ankle injury and needed something that was lower impact than bootcamp classes, but honestly, you could be getting a better workout in a class like this. East End Row is a 50-minute cardio and strength session based on the rower, so you're alternating between intense calorie-burning cardio and toning exercises on a mat. It also hits more muscle groups than spinning does, so you're getting a legit full-body workout.
4. Erika Bloom Pilates
Erika Bloom is the professional dancer and fitness mastermind behind her Hamptons studios, and she teaches some of the classes herself, so make sure to book early and get ready for real Pilates. Her method focuses on small details in your body and your form, so you're not just going through the motions without knowing what on earth is going on. Like, the teachers will literally move your leg to a slightly different angle to make sure you're feeling the burn in the right muscles.

5. Punch Fitness Center Kickboxing
Punch Fitness is exactly as blunt as it sounds. It's a dope kickboxing class. No frills, no SoulCycle tanks dominating the room—just a sick workout that will leave you sweating your ass off. Gloves and wraps are free for your first session, and you don't have to have any kickboxing experience before you go. It's honestly refreshing to punch the shit out of a bag sometimes, so if you have any built up anger, you should prob book a class.
6. AKT in Motion
If you've ever danced the whole night at Up & Down and felt like you were burning thousands of calories, welcome to AKT in Motion, where dancing is literally a better workout than you ever could've ever imagined. AKT is a dance-based interval class that prides itself on its sexy lights and trendy clientele. I mean, the AKTechnique was founded by celeb trainer Anna Kaiser, who literally had a six-pack while pregnant. Do we need to say more?

7. Well Within
Unlike the trendy workouts that have made their way from Santa Monica to Sag Harbor, Well Within is a "fitness concierge" service that was founded in the Hamptons by two local girls to offer personalized wellness in the area. I mean, only in the Hamptons. The classes offered include Fit Pilates, Aromatherapy Yoga, Candlelit Yoga, and Crystal Gridding, which is a holistic ancient healing process using crystals on your body. Let's just say it's an experience.
8. Gurney's Montauk
If you're not sick of using the Gurney's geotag yet, it might be worth it to stick around and try their workout classes. They offer various bootcamp, spin, vinyasa flow, and pilates classes depending on the day, and the classes are pretty legit. They also offer personal training rates if you're sticking around for the summer and want to get a good one-on-one fitness routine going. Or you could just show up to random classes with your friends hungover AF. Either one works.
9. SLT
SLT is a megaformer class with locations in NYC and the Hamptons, and we were hooked after trying a class last summer. The megaformer takes typical Pilates movements and makes them 10 times harder, so you'll get a full-body workout while toning muscles you never even knew you had. Trust us on this one. Whether you're a beginner to the megaformer machine or consider yourself a Pilates veteran, you will be sore as fuck the next day. And probably the day after that.