WTF Is The Sculpt Society, The Workout That's All Over Instagram?
'Twas a dreary hungover Sunday when I decided I needed a new workout to help drag my ass out of bed. I had seen The Sculpt Society tagged in a bunch of Victoria's Secret models' Instagrams (yes, I'm a masochist for following them), which led me to try it myself. 
The workout started with a dance cardio routine (have I humble-bragged that I was a dancer yet? I was totally in my element), went into some arm exercises with light hand weights, transitioned into some leg and ab sculpting using sliders, and then finished with a leg/butt routine that absolutely killed me (in the best way possible). Despite my nausea from the 3+ margaritas I'd had the night before, I left the class feeling super accomplished—without that icky sense of "I hate that I just paid to have a psycho in leggings and a bra yell at me." 
Megan Roup, the founder of The Sculpt Society, is fortunately NOT a psycho in leggings and a bra. Working as a professional dancer and fitness instructor for six and a half years, Megan saw a gap in the dance fitness space. "There was so much intimidation around it. I thought, it doesn't have to be like that!", explains Roup. "I wanted to create a safe place that feels warm and welcoming and like you're part of a community." After a ton of hard work, certification training, and practicing rounds of sequencing on her boyfriend (he must have a great ass at this point), The Sculpt Society was developed. Models, influencers, and celebs like Arielle Charnas (who Megan credits as her "big break"), Elsa Hosk, Devon Windsor, Shanina Shaik, and Morgan Stewart became fans, and the class took off from there. 
But don't let the fact that legit models are taking this class scare you—Roup is constantly reminding everyone that "there are always ways to modify to feel successful." Any exercise can be made easier, and you can always use lighter hand weights or no weights at all—so it's completely customizable for whatever level you're at. 
Me: I mean, I've never had to modify since I'm a hard-o but I'm sure it's a great option for other people.
Also me: Can't remember the last time I used the ankle or hand weights. 
Since all the people, models, and influencers I just mentioned are cooler than you kind of intimidating, I had to question if The Sculpt Society was really staying true to its roots of being an approachable workout class for women at all different fitness levels. Roup totally gets this, though, which is why she likes to highlight people of all shapes and sizes on her social media accounts. "I don't want to perpetuate one way to look," she explains. 
Love that, thank you! Like, do I want to look like the Victoria's Secret models you train? Yes. Is it going to happen for me? Hahahhah, no. (I like bread too much.) So, I love that Roup features people like Hunter McGrady both on social media and on her new app where you can take The Sculpt Society workouts ANYWHERE. I personally started with the 7-day free trial and am now paying the $19.99/month to continue. It's the best workout that I can do right in my living room with zero equipment necessary. Lord knows no matter how many New Year's resolutions I've made to go to the gym in the winter, it's not happening and it's really time for me to face the music and find a better solution. 
You can experience The Sculpt Society for yourself at Energi in NYC, Studio B in LA, and of course on the app. (Sidenote: Megan told me that she filmed all the routines for the app in two days only. Those are 10 hour days. Can you imagine being strong enough to literally workout for 10 hours and not being able to cheat a workout because you're being filmed? The horror). 
No matter how many times I take the class, I still feel my muscles working so hard throughout it and am usually sore the next day. I know what you're thinking, "this betch (me) is just weak AF," but calm down, Roup actually relates. She said she is "dying" every class too, and for that, I applaud her because I truly cannot imagine how many times she's taken/taught her own class since its inception three years ago. I've also gotten comments that my butt looks bigger since I've started, so there's no turning back now! Appreciate you, The Sculpt Society. 
Images: thesculptsociety (2), meganroup / Instagram
7 NYC Workout Studios That Give Free Classes To New Members
You know how you don't really like cupcakes that much, until they're in your office and free? (Okay, maybe that was a bad example because everybody loves cupcakes, but you know what I mean.) That's because it's basically a scientific fact that things are significantly better when they don't cost money. Another prime example of this phenomenon in action is workout classes, which, if you live in New York, usually cost the equivalent of a human soul, so finding any kind of deal that offers free workout classes is better than your f*ck buddy telling you he's finally ready to date you. Still waiting that one out, but you get what I mean.
Anyway, even though New York robs us every damn day, sometimes this godforsaken city gives back and offers us free workout classes when we're new to a studio. So if you want to get swole while you save (I hate myself) then check out these seven workout studios offering very generous new member specials. Yes, I've done every single one of these places because I live in the seventh most expensive city in the world on a writer's salary, so I take what I can get, especially when it comes to free workout classes. 
Okay, after I read GRIT's deal online, I called to make sure it wasn't a typo because it was that good. Rest assured, it's not a typo. If you buy the new customer intro offer, for the price of one class, you get a free class, a "bring a friend pass," a GRIT gym bag, and two free drinks at the GRIT bar. To put that in perspective, one class is $36, so you get all of this swag, a free class and a buddy pass for basically nothing. If you don't buy this special right the f*ck now, I am judging you. 
If you've never heard of GRIT, you're welcome. It's interval training with three stations: heavy bags, treadmills, and floor exercises. So basically, it's Barry's but with boxing. It also has serious night club vibes, so if that sounds like your cup of tea, drink up!
Swerve is your basic spin studio, but believe it or not, I don't mean that in a bad way! One class is $34, but if you buy the new member special, you can get two classes for $40. That's basically buy one get one free, which sounds like a pretty good deal to me. If I had to compare it to another spin studio, I would say that it's most similar to FlyWheel, except for the fact that you're assigned to a team and the teams are racing each other. If that isn't really your jam, you don't have to buy into the whole team/race thing and can just ride your bike instead, but if you are Tonya Harding-level competitive (hi neighbor), then you will love this place. 
Tbh, I've only done the barre classes here, but Exhale is not your average barre class. It's really f*cking hard and well worth the price. However, if you're not down to shell out the money you were going to spend on a new fall jacket, you'll love the new client two-for-one special for $37! As a writer, I was taught to write what I know, so I'm only going to talk about the barre classes, but this place also offers cardio and yoga classes. 
The actual workout at Exhale is really great. Thankfully, there are no little inflatable balls that you're somehow supposed to balance on your joints while tucking, micro-moving, or whatever else you do in other barre classes. The only equipment you use at Exhale includes a resistance band, weights, and sometimes a TRX band-like strap that's fastened to the barre. You will most definitely be shaking by the end of the class, but it's very much worth it. I bought a 10-pack of barre classes and noticed a serious difference in my arms and abs, which is something I never thought I'd say. 
I will never not LOL at this studio's name, but they have a fab new member deal that makes up for it. One class is $34, but they're offering two classes for $28! Either they're really bad at math or really generous. This place offers three types of classes, all of which take place in a 50-degree studio. I know what you're thinking, "Wait, that sounds les mis!" And it is for the first few minutes, but you actually get a way more effective workout in the cold than you do in the heat because science. (And because you're not sweating like a grease monkey—my less science-backed opinion.) Whether you choose a HIIT, Slide, or HIIT + Slide class, you'll definitely feel the brrrn (sorry, I had to). By the way, HIT uses battle ropes and weights for total body strength and conditioning, Slide is a low to mid-impact class focused on light resistance training and lateral training on the Brrrn Slide Board to improve balance and core strength. 
For the mother of all deals, CorePower offers a full week of yoga classes for free. In other words, seven free yoga classes. Back when I lived in Atlanta, my apartment was above a CorePower, so I did the free week, and after the free week, I ended up purchasing an unlimited membership and went nearly every day. CorePower's free week is definitely a gateway to spending a ton of money, but it's so worth it. This is a hot yoga studio, which offers a great workout that also feels very relaxing. Like most yoga studios, they offer a variety of types of yoga classes that range in difficulty, but my personal favorite is the Yoga Sculpt, which is just a regular flow, but with weights. Look, no one is neutral about hot yoga since you either love it or you'd rather die than be stuck in a hot room for an hour, but if you do enjoy Bikram, you will definitely like CorePower. 
Tbh I felt like I was training for the f*cking Marines when I took Orangetheory, but I did it for the free class they offer new clients. There's an OT on like, every block in every city, so if you haven't noticed this place exists, I don't really know what to say to you other than be just a little bit more observant? If you've walked by them a million times but don't understand what they are, allow me to explain. To me, OT is a less intense version of Barry's Bootcamp. It's high-intensity interval training, but you won't feel like you need to chop all of your limbs off because they ache so badly after a class. There's a treadmill section, a floor section, and a weights section, so if you're into that, definitely sign up because your first class is free, so why not? Plus, apparently you're still burning calories even after you leave because the exercises are designed that way. Something about the orange fat-burning zone…or something. Look, I was focused on not dying in class, not learning. 
If you like boxing, you will like Overthrow, especially because you get a class free when you buy your first one! More importantly, the workout is really good. Most of it takes place on a heavy bag, but there's also some light sparring and, of course, a miserable ab workout toward the end. Why must all boxing classes force us to do ab exercises after we've spent all of our energy beating the sh*t out of a 100-pound bag? Anyway, Overthrow's bag section is really intense and you will def need a nap afterwards. First, the instructor will go over the basic punches and then assign each one a number so that he can quickly make up combinations for you to use on the bag. Ever heard the phrase "1-2-punch?" That comes from boxing! 1 is a jab and a 2 is a right arm cross. These are things you'll learn at Overthrow. So the combinations are obviously a little more challenging than two punches at a time and they are absolutely a workout. During the last few minutes, it becomes very clear that everyone is dead, but not before sparring and abs! 
Images: GRIT BXNG; gritbxng, swerve fitness, exhalespa, brrrn, corepoweryoga, orangetheory, overthrownewyork / Instagram
7 Exercise Mistakes That Are Sabotaging Your Workout
Going to the gym f*cking blows. Half the time I don't know what I'm doing, so I just resort to hopping on the elliptical for 30 minutes before calling it a day. Not to mention, it's sweaty, painful, annoying, and honestly, I'd rather be on my couch watching SVU reruns. That's why nine times out of ten, I'll fork over the $40+ and just sign up for a bougie workout class where I can have an instructor tell me what to do, use the studio's freebie dry shampoo and face wash, post proof I was there on my Insta story, and continue avoiding an actual gym like the plague. And that's coming from me, a Pilates instructor, who yes, can also hate working out just as much as you do. If you're like me and want to make sure you're getting your money's worth of your fancy workout class, don't make these exercise mistakes after you sign up, because you're going to end up sabotaging yourself.
1. You're Not Properly Fueling Before Class

Never go to class on an empty stomach. You'll be groggy, irritated, and maybe even a little hangry. You can't expect your body to push through your workout and give it your all if you're operating on zero fuel. Grab a banana and some peanut butter—any food that will give you quick carbs for a boost of energy—and eat 30 minutes to an hour before your class to give your body what it needs.
2. You Won't Get Off Your Phone

Yes, Twitter is funny as sh*t, but pull yourself away from your tech for the entire duration of a class. If you need to take a quick selfie or snap a pic for some ~content~ that's fine, but do it before class or as soon as it's over. It's super rude to your instructor and other class attendees, and if you can't pull yourself away from your iPhone for an hour you won't be able to focus on your workout and will miss out on reps. And I promise you that your ex does not give a sh*t you made it to your fourth Barry's class in the past week… if he's still watching your story.
3. You're Wearing The Wrong Clothes

You don't need to show up wearing a sports bra, but wear clothes you feel confident in and that are at least semi-fitted. If your clothes are too baggy, your instructor won't be able to check your form, you'll lose out on maximizing your reps, and it can even lead to injuries. Avoid your college sorority T-shirts and think of it as an excuse to hit up Lululemon for some quality workout gear.
4. You Don't Tell Your Instructor You're Injured

First of all, kudos to you for even getting to class in the first place. But don't be so badass that you avoid telling your instructor you have something going on. Even if you don't think it's anything, letting your instructor know something doesn't feel right—or if you have a legit injury that's been checked by your doctor—is always the move. Your instructor should be able to modify any exercises for you, and can even give you a few pointers on how to rehab your injuries.
5. You Won't STFU

If you're hitting up a class with a friend, great. But stop talking sh*t/gossiping/stalking your Ship matches together as soon as class starts. If you really need to catch up, grab green juice after class and chat there. Or if you know that you won't be able to shut up when you're together, take the class on your own and make plans with them later.
6. You Arrive Late Or Leave Early

Yes, the MTA is a bitch and a half and will probably make you late at one time or another, but don't let make you late to your workout class. Not only could you lose your class credit or be charged by the studio (ugh, annoying), but it can also jeopardize your safety. 99 percent of classes start and end with a warm up and cool down and yeah, you should absolutely do them. They are crucial to helping your body prepare for exercises later in class, and they'll help relieve any soreness or tightness after your workout. IMO, not stretching after a spin class should be a felony.
7. You're Not Eating After Class

After you're done hitting a high-impact class, the first thing you should do is eat a good meal with protein. Avoid a sugary smoothie (yes, even it's made with mostly fruit) and try a good salad topped with tofu, beans, or another lean protein, or a sandwich you can take on the go. Yes, working out can help you lose weight, but only proper nutrition can make you fit and help you reach your goals. Don't let the past 45 minutes you spent sweating out last night's vodka sodas be in vain!
Images: bruce mars / Unsplash; Giphy (7)
How Workout Classes Trick You Into Thinking You're Burning More Calories
In a bizarre turn of events, we're living in a time when Donald Trump is our president $34 workout classes are normal. Boutique fitness is taking over the workout world, and whether you're a cult follower or just someone who needs a 45-minute sweat before the workday, you've probably been drawn in by a class or two. With so many studios in the market, getting you to book a spot in class is getting competitive, and studios love exaggerating the effects of their workout classes to get you through the door. Here are some ways these workout classes might be tricking you into thinking you're burning more calories than you actually are.
1. The "Fat Burning Zone" Obsession
A lot of fitness studios use new technologies to track your heart rate and count how many calories you burn in each class, and honestly, these numbers aren't always indicative of a good workout, and just because your heart rate isn't in a certain zone, doesn't mean you're not burning calories.. If you're working hard in any class, you'll know when you're getting a sick workout, and you don't need to be told that you're in a specific "fat burning zone" to accomplish that. Trainers have literally come forward and admitted that although you could be burning a few extra calories while your body is in a specific fat-burning zone, it's a waste of mental energy to worry about it, and it doesn't make that big of a difference when it comes to burning fat. If you're particularly into the heart rate monitoring, go for it, but if it's not your thing, it really doesn't matter.


2. The AC Issue
The air conditioning of a studio depends on specific factors, like the building it's in and what the weather is outside, but if you feel a little warm as you're walking into the class, it's probably on purpose. A lot of spin studios and other bootcamp-style classes make the rooms hotter than normal to make sure you start sweating as soon as the class starts, and you end up drenched by the end of the workout. This doesn't mean you're not getting a good workout, but sometimes if you're dripping in sweat, you're tricked into thinking you burned more calories than you actually did. (Unless you signed up for a hot yoga class—obviously.)
3. The Class Right Before You
This goes hand in hand with the AC issue, but honestly it deserves some recognition because it's SO true. Ever notice that you're already kinda hot and sweaty if you walk into a fitness studio right after the previous class just ended? That's because the room is literally warmed up. And it also probably smells disgusting, but let's discuss that another time. While some studios leave 20-30 minutes in between classes for the staff to clean up and air out the room, a lot of busy studios have back-to-back classes without letting the room breathe in between. You end up sweating more and thinking you're burning more calories, but you're not getting a better workout just because you're drenched in sweat. Odds are, you're just doing the same shit in an already sweaty room. Sorry.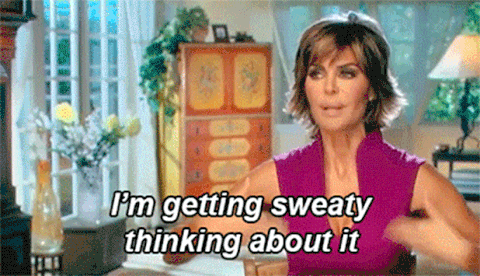 4. The Burnout Effect
In strength training, there is a legit and effective concept called "burnout sets," where you perform a certain exercise repetitively to exhaust the specific muscle. However, group workout classes have taken this idea and used it to make you think you're burning more calories than you might actually be burning. If you've ever spent like, 10 minutes in a barre class doing pulsing squats or felt the burn in your shoulders from the 2-pound weights in spin class, the fire in your muscles is from these burnout-style moves. However, this burning is not always indicative of how effective the workout actually is. You're fatiguing the muscle, but that can be done just as effectively with less reps and heavier weight, so you're just spending more time focusing on the burn. You're literally exhausting your muscles, but that doesn't always mean you're accomplishing more than you would with a regular-timed exercise set.
5. The "Full Body" Trend
This is another fad that workout classes use to draw you in and convince you you're getting some ultimate, total-body sculpting sweaty workout. The "full body" buzzword sounds like you'd be burning a ton of calories, but sometimes targeted workouts that don't work out your entire body can burn just as many calories. It's a marketing strategy, and it's working on you. Full body workouts are great for you, but don't think that if you're just doing an upper-body strength workout that you're not getting as effective of a workout. In fact, sometimes studios just add in moves that target extra body parts to make sure you're super sore the day after, which, once again, isn't always proof that it was a good workout.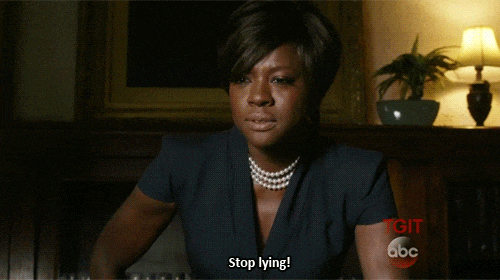 6. The Extra 15-Minute Class
After every Upper East Side mom tried the regular 45-minute classes and still had an extra 15 minutes before the 12pm rush hour at Whole Foods, studios decided to make their classes longer, adding in another 15 minutes to get an even better workout. While these longer classes obviously burn more calories because logically you're working out for a longer amount of time, don't think that these extra few minutes are necessary. HIIT style classes in particular are meant to push you to your limits in a short amount of time, so if you know you're sticking around longer, you might end up pacing yourself (aka not trying as hard the whole time) and burning the same amount of calories that you would have in the shorter class where you'd go all-out from the beginning. Class timing isn't everything, so if you don't want to do burpees to a Meghan Trainor song for another 15 minutes, don't feel guilty about it. We certainly don't.
Images: Martin Barak / Unsplash (1); Giphy (6)
I Did A Class At Mile High Run Club To See If I'd Hate Running Less
I'm down to try any type of workout, but I've never gotten into running. I mean, you'd probably think otherwise if you saw my collection of Nikes, but they're strictly for show. I'll say yes to Pilates, spin, weightlifting, yoga, you name it—but when it comes to going on a simple run around the block, it's a no from me. So, when I heard about Mile High Run Club, where you run on a treadmill next to 20+ other chicks in matching Fitbits, I was like, this probably won't be my thing, but let's give it a try anyway. Here's how it went.
The Class
Mile High offers different types of classes depending on what type of run you're looking for, so I had to decide which one would suit me best. There's a "High 45" where you're running for 45 minutes straight, a "Dirty 30" where you're doing the same thing for 30 minutes, a "Distance" class that sounds like I'd rather die, and finally, a "Dash 28," where you spend 28 minutes running and then about 10 minutes doing some kettlebell work. 28 minutes is, like, one episode of The Office, so that seemed like the obvious option for me. I booked a treadmill at the back of the room, closed my computer, and said a quick prayer.

The Studio
I went to Mile High's Noho location on a Sunday morning, and I immediately noted how cute the studio was. It kind of looks like SoulCycle, but with more purple lighting and less candles. Oh, and lots of treadmills. I think they use the same ones at Barry's Bootcamp, so right away I had a feeling of PTSD as soon as I stepped onto the thing. The instructor, Sam or Scott or something, seemed decently nice and explained how the class would go down. As you'd expect in any $34 boutique fitness class, everyone was wearing the same pair of Lulu's, including me. Oops.
My Experience
Once the class started, I was pretty surprised with myself. Like, not to brag, but I was totally keeping up with the speeds and I even adjusted my treadmill's incline a few numbers higher than the instructor told us. (Honestly, that part was an accident, but whatever.) By the end of our third sprint, I was like, "Wow, that class went by so fast." Then I looked up at the clock and it had only been 12 minutes. Fuck.
The rest of the run went downhill from there, but obviously only metaphorically because the instructor wouldn't give it a rest with these goddamn inclines. It probably wouldn't be hard for you if you run regularly, but I haven't stepped on a treadmill in like, six months, and plus I really had to pee from the giant cold brew I chugged before the class. Rookie mistake.
The one thing about running on a treadmill is that you need to be somewhat distracted the whole time to forget you're running on a treadmill. I have to say, the instructor did a good job with that part. Even though I was nauseous and exhausted the entire time, his playlist was solid and he talked us through the running, giving us cues on form and little bursts of inspiration to keep going. I mean, it wasn't like preachy "give to this workout what you want to give to the universe" bullshit, but it was enough to keep going without falling over.
So, after what seemed like a full day, we were allowed to power off our treadmills and were told to grab a kettlebell for the strength portion of the class. I took one of the heavier kettlebells compared to what other people were taking, but I just wanted to feel good about myself after the shit show that was the running part of Mile High Run Club. I was happy I took the heavy weight, because this part of the class ended up being pretty damn easy. I mean, it was 10 minutes. That's usually how long it takes me to put my hair in a ponytail before the workout. We did some renegade rows, squats, and a couple ab exercises, and then the class was over.

The Takeaway
The bottom line with Mile High is if you're into running, you'll like it. The instructors seem super knowledgeable, and the class is structured really well. I appreciated the pretty locker room and the music choices, so points for that. With that being said, if you already hate running, it might not suddenly make you do a 180. So while I might not be signing up for a marathon anytime soon, there's a good chance you'll love Mile High. You might even make a friend in the locker room that you can run your next half marathon with. Enjoy each other. Call me when you're finished running and want brunch.
Images: Justyn Warner, Unsplash; Giphy (4)
I Went To The Workout Class Meghan Markle Swears By And Barely Lived To Tell The Tale
Last Monday, I did a workout class at Fhitting Room, the workout class Meghan Markle reportedly goes to. I decided to go because Brooke Alpert, the author of The Diet Detox (a book I am currently reading about why traditional diets are making us all fat), is crazy about it. Now before you ask, no, I did not see Meghan Markle there. Obviously. But I did see my life flash before my eyes numerous times. Here's my honest review of Fhitting Room.
First of all, the color scheme of the studio is black and green, so I kind of worried for a second that I was walking into an Herbalife pitch, but that's probably just because I spent my weekend bingeing Betting On Zero. To be clear, there was no MLM involved—I just spend too much of my free time googling multi-level marketing companies. Otherwise, I walked into the room where the class was held and saw kettlebells, resistance bands hanging from the ceiling, those bikes with the moving handles that create a bunch of wind, and other stuff that generally signaled "interval boot camp-type class." I should have guessed it by the name, but I tend to go into these (and most) experiences like a wide-eyed newborn baby. Due to a bad experience at another interval boot camp-type class that will not be named (*cough* Body Space Fitness), I was triggered. I re-evaluated my life and my choices and wondered what I'd willingly signed myself up for, other than probable death.
There were two instructors (mine were a guy and a girl—I feel like the girls' name was Trixie or Lacey or some name that all female trainers have), so as Say Yes to the Betch already said, there was no room to hide. And these instructors didn't let you hide, either. It was like from the moment you walked in, they immediately pinpointed your biggest insecurity and playfully called you out on. Like, I hate being put on the spot or drawing attention to myself in any capacity, so the guy instructor immediately came over and gave me a hug. Naturally. One of my friends who attended the class with me has really tight hips that she's apparently insecure about, so the instructors commented on it also. Other than their ability to pick up on everyone's weaknesses with the acuity of a group of popular 13-year-olds, the instructors were actually very nice and upbeat, and once the workout got started, they didn't push anyone to go harder than they could and didn't embarrass anyone for taking a quick breather. They were also really willing to help the struggling people (me) who couldn't figure out how to do the moves or suggest modifications to make them easier.
The class started, and I died during the warm-up. I'd like to take this time to say that I go to the gym and least three times a week, and I'm not just Snapchatting on the mat just so I don't feel like I'm wasting $20 a month, but clearly whatever I'm doing at the gym ain't shit.
Not sure if I've communicated this effectively enough so far, but the class itself literally killed me. Yes, literally. I'm currently writing this from beyond the grave. Heaven is exactly like San Junipero. Anyway. We did two circuits at a bunch of various stations, like battle ropes, a ski machine, kettlebell swings, and other shit that seemed like it was designed in a medieval torture chamber. I would say my favorite part was when they periodically dimmed the lights without informing us they were doing that, so I wasn't sure if I was slowly blacking out. As a fun trivia fact, passing out in public is one of my top three fears (there was one time on Yom Kippur when I fainted in the lobby of my synagogue mere minutes before the fast was due to end). The moves themselves were pretty easy to get the hang of, and judging by my inability to move my limbs for days after, they were extremely effective.
After the intervals, there was one final death push at the end, followed by stretching. The air must have been infused with some kind of drug because immediately after I left the class, I wanted to book another one. I got a really good workout—the endorphins were pumping right after I left, and like I said, I was sore for a good two days. I always measure the effectiveness of a workout by my muscle soreness. Is that a good way to do it? I don't know.

My main criticism of the class was that the circuits weren't planned out as well as I thought they could have been. For one, there was a group of stations, and when they were explaining how to do each one it was like, "Okay, so this group is doing push-ups over here. But don't stand one inch to the right because you'll get hit in the face with the battle ropes, and don't stand one inch to the left because you might get hit in the face with a kettlebell." Call me crazy, but I prefer my workout classes without a serious risk of bodily injury except for the injury I may inflict upon myself by doing the moves incorrectly. The other thing was that the stations were organized in such a way that you didn't really get a break. You'd do like, three arm stations in a row and by the second one your arms were Jell-O so by the third one, I was just devising how to do the bare minimum while still giving the appearance of participating. I feel like they should have switched it up a bit so I could have done my arms, then legs while my arms recovered a little bit, and so on.
Overall I really enjoyed the class and already want to go again, like the psychopath/glutton for punishment I am. If some rich benefactor reading this wants to gift me the money to attend unlimited Fhitting Room classes, let me know and I will include my Venmo handle in the comments.
The Easiest Way To Make Sure You Actually Stick To Your Workout
The hardest part of working out is just going to the gym—and then doing it the next day, and the next… Once you're there you usually have a good time and you always feel better about yourself when it's over. In a lot of ways, it's just like going on a vacation. Nobody wants to plan it, but once you're hanging poolside with a piña colada in your hand, you tell yourself you should go on vaca more. Before you do, though, you'll probably want to get vaca bod, which means you'll have to go to the gym. The good news, is we've learned a few tricks to make sure you don't hit snooze instead of continuing a regular workout and we're going to tell you about it.
The number one secret is that working out with friends will motivate you to keep working out. Studies show that we're all jealous enough of each other that if your friend starts working out, you're going to run faster and work out more than you would have if she just stayed at home. Apparently this only works for women if your friend is a woman, because hearing about guys working on their lats and biceps or whatever does nothing for us, sorry. Did you hear that, every single guy on Bumble?

It's hard enough getting a friend to show up to brunch on time, so how are you going to convince a friend to work out with you? Actually, Barry's Bootcamp is running a promotion called Friends With Benefits now, where you can get two classes for the price of one. We're telling you because we're such a good friend. Unless you're living under a rock or like, Bushwick, you know what Barry's Bootcamp is. It's only one of the betchiest fitness classes/cults you can take and it's all over the world in the cities with hottest people. Literally, there's a Barry's in Dubai and Oslo, which we can only imagine are both full of models.
If you want to look like one of those models, we suggest you bring your second hottest friend with you to sign up for class before the promotion ends on 10/31. The promotion is called Friends with Benefits, which is true because you'll both save money and look hotter and skinnier by the end of it. All you have to do is get your friend to sign up for a class in advance, and then show up with her and you'll both get your next class on Barry's.

Another way to stick to your workout is to post about it on social media. I know it sounds too good to be true, but then again, Beyoncé exists so some things that seem impossibly good are actually real. Studies also show that seeing your friends post about their workouts on social media actually motivates you to work out more. Seriously, runners ended up running more on average when they saw their friends posting their runs. So if you want your friends to keep you on your fitness game, take a few selfies at Barry's and let them know your abs are getting ready for vacation.
Plus, another benefit of bringing your friend is that you'll already be hanging out together, which means both of you will be late to brunch, but at least you'll both be late together.
If you want to work out with us, The Betches, sign up for our Betches With Benefits Class at Barry's Park Ave South. Get your shit together on Sunday, October 22nd at 12:45pm. The first 50 people who RSVP to [email protected] will get to work out with us!

9 Hamptons Workout Classes You Have To Do At Least Once
Betches flock to the Hamptons for the summer like the birds fly to Florida in the winter. It's just nature. Whether you're abusing your parents' credit card to rent a place in Southampton with friends or just using the shit out of some girl you knew from your sorority for her family's beach house, you'll make it to the Hamptons at some point this summer, and when you do, you'll want to have your workouts booked in advance. I mean, don't even think about getting a front row bike at SoulCycle Montauk if you wait till you get there. There are so many trendy workouts in the Hamptons these days, but here's our lineup of some of our favs:
1. Tracy Anderson Method
If the town of Easthampton existed in human form, that human would be Tracy Anderson. The Tracy Anderson Method uses toning and cardio exercises to strengthen "accessory muscles," which is why you're so sore after one class. Tracy Anderson has opened studios in LA, New York, and London, but her East Hampton and Watermill studios are the most recent and prob have the waspiest clients. I mean, celebs like Gwyneth Paltrow, Cameron Diaz, and Jennifer Aniston have raved over the Tracy Anderson method, so obviously every mom in upstate New York wants to book that 9am class before their Fourth of July BBQ.
2. Barry's Bootcamp
There's something about a Barry's betch that just spells out, "Yes I'm up at 7am on a long weekend in Montauk to sprint at a 10.0 incline." Basically, you don't fuck with her. Barry's has become insanely popular lately, and their Hamptons locations get booked fast, so you'll want to book your treadmill like, a week in advance. By the time you're on your third treadmill round, you'll want to die, but it's all worth it for the hundreds of calories you're burning. And the $11 post-workout shake.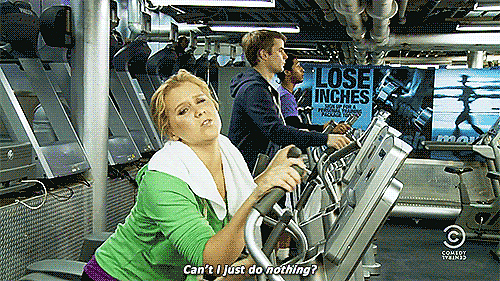 3. East End Row
People used to hit up rowing classes when they had an ankle injury and needed something that was lower impact than bootcamp classes, but honestly, you could be getting a better workout in a class like this. East End Row is a 50-minute cardio and strength session based on the rower, so you're alternating between intense calorie-burning cardio and toning exercises on a mat. It also hits more muscle groups than spinning does, so you're getting a legit full-body workout.
4. Erika Bloom Pilates
Erika Bloom is the professional dancer and fitness mastermind behind her Hamptons studios, and she teaches some of the classes herself, so make sure to book early and get ready for real Pilates. Her method focuses on small details in your body and your form, so you're not just going through the motions without knowing what on earth is going on. Like, the teachers will literally move your leg to a slightly different angle to make sure you're feeling the burn in the right muscles.

5. Punch Fitness Center Kickboxing
Punch Fitness is exactly as blunt as it sounds. It's a dope kickboxing class. No frills, no SoulCycle tanks dominating the room—just a sick workout that will leave you sweating your ass off. Gloves and wraps are free for your first session, and you don't have to have any kickboxing experience before you go. It's honestly refreshing to punch the shit out of a bag sometimes, so if you have any built up anger, you should prob book a class.
6. AKT in Motion
If you've ever danced the whole night at Up & Down and felt like you were burning thousands of calories, welcome to AKT in Motion, where dancing is literally a better workout than you ever could've ever imagined. AKT is a dance-based interval class that prides itself on its sexy lights and trendy clientele. I mean, the AKTechnique was founded by celeb trainer Anna Kaiser, who literally had a six-pack while pregnant. Do we need to say more?

7. Well Within
Unlike the trendy workouts that have made their way from Santa Monica to Sag Harbor, Well Within is a "fitness concierge" service that was founded in the Hamptons by two local girls to offer personalized wellness in the area. I mean, only in the Hamptons. The classes offered include Fit Pilates, Aromatherapy Yoga, Candlelit Yoga, and Crystal Gridding, which is a holistic ancient healing process using crystals on your body. Let's just say it's an experience.
8. Gurney's Montauk
If you're not sick of using the Gurney's geotag yet, it might be worth it to stick around and try their workout classes. They offer various bootcamp, spin, vinyasa flow, and pilates classes depending on the day, and the classes are pretty legit. They also offer personal training rates if you're sticking around for the summer and want to get a good one-on-one fitness routine going. Or you could just show up to random classes with your friends hungover AF. Either one works.
9. SLT
SLT is a megaformer class with locations in NYC and the Hamptons, and we were hooked after trying a class last summer. The megaformer takes typical Pilates movements and makes them 10 times harder, so you'll get a full-body workout while toning muscles you never even knew you had. Trust us on this one. Whether you're a beginner to the megaformer machine or consider yourself a Pilates veteran, you will be sore as fuck the next day. And probably the day after that.