This Hero Sold Her Nudes To Raise Money For The Australian Wildfires
With all of the crazy sh*t going on in the world, it can feel like there is nothing we can do to help. Thoughts and prayers are not enough, that much is clear. Over the past few weeks, you've probably seen your friends and celebrities posting about the Australian bushfires, a series of massive wildfires that are devastating bush, forests, and parks, and causing people to evacuate their homes. Russell Crowe urged viewers of last night's Golden Globes to step up and help, and you've probably seen some of your friends post resources and organizations to donate to on their Insta stories. But one hero went one step further, and came up with a genius way to raise money for the bushfires. Kaylen Ward, aka the Naked Philanthropist, used her talents, Twitter, and tits to raise over $700,000 for the wildfires in Australia.
Kaylen, who has a significant social media following, tweeted that she would trade screenshots of donations for personalized nudes. A $10 donation would get you a picture and a $100 donation would get you a video. In minutes, the do-nude-tions started flooding her DMs, proving that people's thirst truly has no bounds. 
I'm sending nudes to every person who donates atleast $10 to any one of these fundraisers for the wildfires in Australia. Every $10 you donate = one nude picture from me to your DM. You must send me confirmation that you donated.
Please RT #AustraliaOnFire #AustraliaFires pic.twitter.com/VIgzCUy6Wf

— THE NAKED PHILANTHROPIST (@lilearthangelk) January 4, 2020
In two hours, she raised $5,000. Her tweet continued to blow up and her DMs continued to be inundated, and she hit six-figures in a single day. She even hired a team of four people to help her sort through the DMs, verify the donations, and send her nudes. In less than three days, Kaylen raised over $700,000, which is over ONE MILLION AUSTRALIAN DOLLARS.
An estimated $700K has been raised for the Australian Bush Fires in response to my tweet….
is this real life?

— THE NAKED PHILANTHROPIST (@lilearthangelk) January 6, 2020
Unfortunately, her operation came to a screeching (momentary) halt when Instagram deleted her account. 
Instagram claimed that she had "violated guidelines," which is code for her pictures were too hot to handle. (It's wild that you can't post side boob on the internet but you can threaten to bomb countries, but that's another story.) Kaylen tried to create another account, but that one was deleted as well. Now, things are low-key spiraling out of control. People are making fake accounts to try to impersonate her. 
INSTAGRAM DEACTIVED MY SECOND ACCOUNT. I don't have an Instagram. None of these are real pic.twitter.com/YXDiGQJyAh

— THE NAKED PHILANTHROPIST (@lilearthangelk) January 5, 2020
A FAKE ACCOUNT OF ME HAS 20k followers on Instagram…. go UNFOLLOW AND REPORT pic.twitter.com/rXxJR3HXCT

— THE NAKED PHILANTHROPIST (@lilearthangelk) January 6, 2020
However, Kaylen is working tirelessly to make sure that she keeps her promise to all the other people who held up their end of the bargain. 
In addition to people making fake accounts on Instagram to impersonate her (unclear what their end goal was, or if they'd be sending nudes as well), Kaylen discovered she was receiving faulty donation screenshots just to get nudes for free. I know men are trash, but geez. If you can't even donate $10 to charity for a nude, what in the actual f*ck is wrong with you? You know Pornhub is free, right?
The fact that two people used the same photo to fake a donation is so disgusting. If you're that broke that you can't donate $10 to a good cause to literally save a burning country but instead scam me out of a free nude, you're the lowest of the low. pic.twitter.com/r4Gam3i2H0

— THE NAKED PHILANTHROPIST (@lilearthangelk) January 4, 2020
There have been other unforeseen consequences from Kaylen's decision to sell nudes for charity. Namely, some people in her life seem to have issues grasping how badass this is.
My IG got deactivated, my family disowned me, and the guy I like won't talk to me all because of that tweet. But fuck it, save the koalas.

— THE NAKED PHILANTHROPIST (@lilearthangelk) January 5, 2020
The bright side is that there are tons of people from all corners of the internet (hi) who are supporting Kaylen. While it's not exactly shocking that a woman would get shamed for displaying her body and putting her sexuality out there on the internet (for a good cause), it's especially crazy since Kaylen was selling nudes before any of her money went to charity. To put it into perspective, Kaylen runs an OnlyFans account where she sells her nudes online. Instead of selling these nudes and pocketing the money for herself, she is letting that money go directly to charity. Would you ever catch me working overtime for free?! Not a f*cking SHOT. I am NOT that good of a person. She is even paying others to help her do this. So no matter what work that Kaylen is doing, whether it be sex work or other, she is giving up her time and money to put a stop to the Australian bushfires, which no government official seems to be concerned with.
Even with all of the backlash and online hate avalanche, Kaylen's heart of gold continues to keep on giving. She is planning to give a car to a family in need in the LA area where she currently lives.
I have decided to continue the donations in a new direction by giving someone in the LA area a car. I have a 2009 Ford Fushion that I would like to give to a family who is in desperate need of help. Please let me know if you know anyone who could benefit from this.

— THE NAKED PHILANTHROPIST (@lilearthangelk) January 6, 2020
We need to protect her at all costs.
If you want to help the Australian wildfires but don't need to get any nudes in return, read here.
Images: lilearthangelk / Twitter
A Gender Reveal Party Almost Burned Down Arizona
There's a lot of irritating trends out there right now, but the over-the-top "gender reveal party" is one we can hope fizzles out soon. Not only does it worship the gender binary, but it also forces all your friends and family to shell out more money for yet another party involving your pregnancy. There are only so many tiny socks and penguin onesies to give, people!
In case you aren't bitter, though, and love parties designed to frustrate well-meaning bakers everywhere, gender reveal parties can be adorable and exciting excuses to celebrate a new addition to the family. Or, at least this is what a U.S. Border Patrol Agent named Dennis Dickey thought…

Dickey, 37, of Arizona pleaded guilty in federal court in September for igniting a colossal wildfire that started as an elaborate stunt to announce that his wife was having a son. According to authorities, the "sawmill fire" in April 2017 destroyed more than 45,000 acres of land. What it worth it, Dickey? Because you could've just gone for cupcakes, confetti, balloons, paintballs, or I don't know, literally anything else. In a video obtained by the U.S. Forest Service through the Freedom of Information Act, a display with "boy girl" is shot, blue smoke emerges and then a full on fire erupts.
Even before the display is shot, it's clear that there is a ton of dry brush, sticks, and grass at this gender reveal/arson party. I'm not a Boy Scout, but I'm pretty sure it's not safe to set off explosives when you're surrounded by a field of thirsty wood. According to the Justice Department, the cause of the fire was a (surprise!) highly explosive substance called Tannerite that Dickey placed inside the display and then shot with a rifle. In case you missed it before, this man is also a U.S. Border Patrol Agent. Are you feeling safe yet?

When he was sentenced to five years of probation in October, Dickey agreed to pay $100,000 and another $120,000 in monthly payments of $500 over twenty years. In other words, when Dickey's son is about to celebrate his 21st birthday, Dickey will hopefully have learned his lesson about expensive and dangerous party mistakes. Better luck next time, Dickey, maybe things would've turned out better if the smoke had been pink…
Heads up, you need to keep up with the news. It's not cute anymore. That's why we've created a 5x weekly newsletter called The 'Sup that will explain all the news of the week in a hilarious af way. Because if we weren't laughing, we'd be crying. Sign up for The 'Sup now!
Trump Doesn't Want You To See This Terrifying Climate Change Report
Since you spent the last week being thankful and eating copious amounts of potatoes, allow me to now balance out your diet with some horrifying news. Sorry, it's literally my job. The White House released a major climate change report that details some harrowing evidence that climate change is already beginning to devastate the US, and its effects are "intensifying across the country." Also, it's not only going to negatively impact our health, it's also going to be expensive AF to deal with. Gruel.
Are we proud of the White House for reporting on actual facts for once? Sure, but wow is the bar set low these days. Also, it's important to note that they released this breaking news on Black Friday, a historically slow day for news. Those sneaky bitches.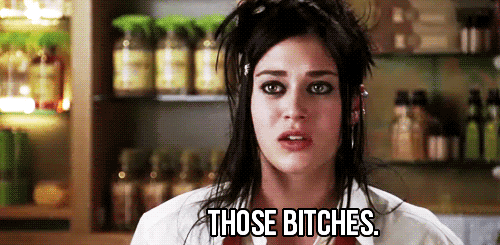 The report was written by numerous members of federal agencies and contains a strong sense of urgency. It states that climate change "is transforming where and how we live and presents growing challenges to human health and quality of life, the economy, and the natural systems that support us." So basically climate change is upon us and will surely, without a doubt, continue to effect our way of life if we don't make big changes. It also points out that we're already seeing wildfires, hurricanes and heat waves here in the United States, and the likelihood of these natural catastrophes is only increasing. All very casual, fun and flirty. Some other fun facts include: the climate is predicted to warm enough in the coming years to raise sea levels, destroy certain crops, and cause bleaching in the coral reefs. And, of course, lower income people will be effected the most. Now those in power not doing sh*t about this starts to make a bit more sense…
The bottom line is that there is staggering evidence that climate change is real, it's caused by dumbass humans (that' us!), and it's already here f*cking sh*t up and we have to make some serious changes. So I guess it turns out that science does not agree with our president on the whole 'raking the forest will stop the wildfires' thing. Weird.
Speaking of our president, he continues to not understand basic science and recently tweeted this nonsense:
Brutal and Extended Cold Blast could shatter ALL RECORDS – Whatever happened to Global Warming?

— Donald J. Trump (@realDonaldTrump) November 22, 2018
Scientists have repeatedly said that global warming does not refer to daily weather fluctuations, but rather to long-term climate trends. You'd think that a man who is literally afraid of attending events in the rain would be worried about reports of severe weather changes. Maybe he's not a stable genius after all?
The Trump Administration has yet to comment on the report, so we do have whatever nonsense they'll come up with to look forward to. Until then, don't be like the president and listen to literal science.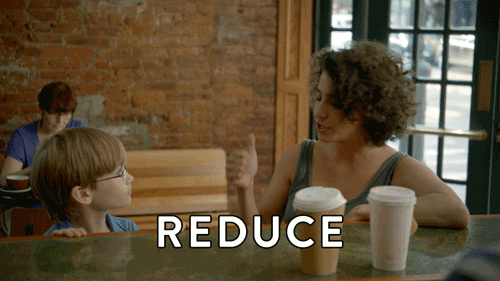 Heads up, you need to keep up with the news. It's not cute anymore. That's why we've created a 5x weekly newsletter called The 'Sup that will explain all the news of the week in a hilarious af way. Because if we weren't laughing, we'd be crying. Sign up for The 'Sup now!