4 Face Masks You Can Make With Alcohol For Clear Skin
While we regret many decisions from the night before and we swear it off every time we're hugging the toilet the next day, betches love alcohol. We've loved it since we first discovered our parents' liquor stash and once we discovered what a funnel could do to a sorority girl, well, it was just downhill from there. Before the hangover, though, a bottle several glasses of wine make us feel relaxed, (overly) confident, and definitely way funnier than we are. I know, like, binge drinking is sooo bad for you blah blah blah. I know what alcoholism is, I'm not an idiot. We've heard it all, including how much havoc it wreaks on our skin. And yet, that still doesn't stop us from bar hopping every weekend. WELL, joke's on you MOM. I actually found out the only things that keep us sane our fave alcohols can do wonders for our faces. Because we're honestly the epitome of lazy and have a slight drinking problem, here's a few DIY facial masks you can make with your beloved alcohol—that is, provided you can part with it.
1. Bubbly Rosé Facial
This is really not that surprising. Apparently, wine facials are very much a thing and I'm upset that I have shitty friends no one ever told me about them. According to boring people, red wine in moderation (whatever the fuck that means) is like, good for your heart and shit. Therefore, wine = me living forever at the rate I'm going. When applied directly onto your face, rosé also removes excess oil and restores skin discoloration. Mix a tablespoon of plain yogurt (Yoplait won't work), two tablespoons of raw honey (so not the bear shit), and a tablespoon of rosé. Stir it all up and lather on your face for like, 10 minutes before rinsing. Friday night plans? I think yes.

2. Vodka Toner
Um, forget a vodka tonic. It's all about the vodka toner from now on. Tell your therapist that vodka isn't all bad for you, SO THERE. For skin care, it's a great makeup remover (though you should probs keep that shit away from your eyes) and it tightens your pores. All you really need is distilled water and good ol' Tito's. Always keep it to a 1:3 ratio of vodka to water and use a cotton ball to apply to desired areas. If you really feel like being extra, add a little olive oil and rosemary for max results.

3. Malibu Facial
Ah, Malibu. The most basic liquor of them all. Oddly enough, this clear rum offers some pretty damn good benefits for our face. There are a couple of ways to use this. If you're prone to ashy skin, mix some rum and cream together for a crazy good moisturizer. Might smell weird, but also might smell like pineapples. For dreadful areas on your face like your T-zone, mix a combo of Malibu, honey, and olive oil for super soft clear skin that smells like Jamaica and piña coladas. YUM. Rinse off after like, 10 minutes, though.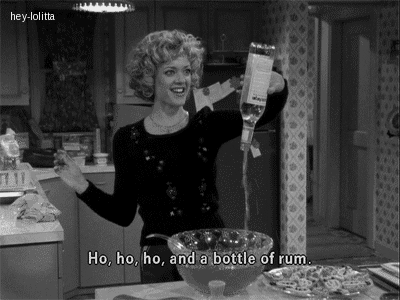 4. Your Dad's Chest Hair Jack Daniel's Facial
If you insist that your love for whiskey is like no other, I'm going to assume you probably wear John Deere and say shit like "I'm not like other girls." For the rest of us, your dad's and your boyfriend's favorite liquor can actually be put to good use when they're not sipping it. If you can snag some, mix two tablespoons of whiskey, a tablespoon of lemon juice and honey, teaspoon of milk, and one egg. OK this isn't the best smelling or sounding combo ever, but your reward is bright, hydrated, firm, wrinkle-free skin, so don't complain. Oh, and no, Fireball will not work so do not even think about it.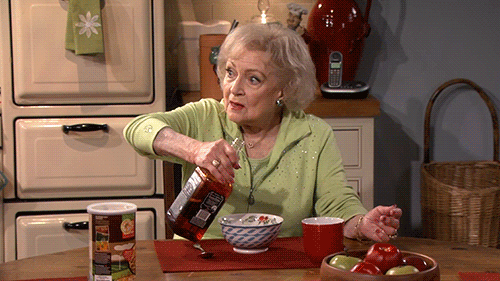 A Guide To Buying Booze As A Gift So You Don't Look Cheap
Shopping for Father's Day is stupidly difficult. If you're wanting to skip the "fun" mugs, ties, and yard tools, wtf else is it that a dad wants?! Like us, most dads love booze. Whether they like to get weird with tequila or are happy cracking open a craft beer, most dads just want to be left the fuck alone to drink and grill with some goddamn peace and quiet. I can respect that.
So, this Father's Day, don't fuck up by getting a chocolate hammer and "No. 1 Dad" mug for the fourth year in a row. We've rounded up top contenders in all the booze categories to make this a bitchin' (and drunk) Father's Day.
1. Red Wine

If dear old dad is into a nice glass of red wine for sippin' at dinner, look for something that goes with literally everything. We like 2014 Cultivate Pinot Noir—a blend of grapes from several California regions that goes really well with red meat AND chocolate. It has tasting notes of everything from ripe red fruits to a touch of black tea. Sounds manly. Plus, it's about $27, so it counts as a legit gift.
2. White Wine

If for some reason dad is into white wine (maybe red wine gives him heartburn or makes him angry), reach for something that blends well with shit like grilled chicken, spice, and seafood. Grab a Sauvignon Blanc since it isn't especially sweet AND it keeps dad away from basic bitch territory like Chardonnay (shudder). We like 2015 Hawkes Bay Sauvignon Blanc cause it's got a bitchin' blend of acid and sweet with hints of citrus. Make sure dad knows to chill his wine and serve it with something Asian-inspired—like food from that Japanese place he loves so fucking much.
3. Bourbon

If dad is into bourbon, there are a few decent ones you need to be looking to buy. One is Bulleit Bourbon which, at 90 proof, is likely to give dad a hangover Father's Day he'll never forget. The good thing about this shit is that it's smoother than most bourbons since it's 2/3 corn and 1/3 rye. It has mild spice and a littttle sweetness, perfect for drinking straight or mixing into whatever dad needs.
4. Scotch

.


If daddy has an American Express Black Card and you get your pretentious betchiness from him, chances are he drinks Scotch. Bonus points if he does the flicky water thing and sips it in a Hannibal Lecter sort of way. Anyway, if you're looking for a good but affordable Scotch for dear dad, try Chivas Regal 12 Year Old (Blended) or Bowmore Small Batch (Single Malt). Both are under $40 so you won't break the bank, but they're also recognized and awarded as super smooth with interesting flavor profiles. If you're dad's into Irish whiskey (I know it's not the same as Scotch, fight me), get him a bottle of Bushmills Red Bush. It's distilled in bourbon casks for a well-rounded yet versatile flavor profile.
5. Vodka

So if you're Russian or something, dad probably likes his vodka. Is that profiling? Whatever. Anyway, if you're ready to drop about $40 on good, organic vodka, try Purity Vodka. It's made in Sweden or something and has a really clean taste with notes of vanilla and pepper not usually in vodka. Definitely a step up from Dubra and Smirnoff.
6. Gin


Is dad a psychopath who enjoys gin? Is this where you got your psycho tendencies from? Great! Picking a good gin is NOT as simple as grabbing a bottle of Bombay (stop). Look for something decent like The Botanist. It doesn't taste quite as much like a cleaning solution and focuses on a niiiiice peppery kick. Plus it's only like $40 so you can't afford NOT to get it. Or if you want to trick Dad into thinking you spent a lot of money on his gift as penance for maxing out his credit card again or something (speaking for a friend), pick up some Sipsmith London Dry Gin. It's made in London (and therefore automatically classy) and it has a dry finish with spicy notes of juniper and a hint of lemon tart. Dry, spicy, then tart—kind of like dad. Too corny? Sry.
7. Tequila

Are you looking to splurge? Tequila makes us crazy, so if you want to blow dad away for Father's Day and try to make him forget that time you totaled his car, opt for the Avion Reserva 44, which clocks in about $150. It's super rich, aged, and has a really unique taste. If all you've been drinking is Jose, you won't know what planet this shit is from.
8. Craft Beer
If dad is a simple man who just wants to be left alone with a beer, give him the gift his heart desires (and then leave him tf alone). There are literally millions of craft beers out there, so head to Trader Joe's, grab an empty six pack, and start putting together a tasting you think dad would like. Like, any asshole can grab a case of Sam Adams—it'll just mean SO MUCH that you took the time to put that shit together. You're such a great daughter.