What The Past Bachelors Are Up To Now & How Much Of A Fuckboy They Are
The Bachelor is many things: entertaining, ridiculous, a mirror in the face of everything wrong with American society, etc. But good at finding boring white men a wife it is not. Of 21 seasons, only one of The Bachelor couples are still together (compared to The Bachelorette's six out of 13), and the three most recent leads are currently single af—one of whom may or may not have committed manslaughter. All in all, I would say the show has been about as successful at creating long-lasting relationships as Gretchen Weiners was at making Fetch happen.
So what do we have to look forward to in January? If anything anyone has ever said about Arie Luyendyk Jr. is any indication, next season will be another addictive disaster where Instagram fame love blossoms over a string of hot tub helicopter dates, only for it to "part ways" in time for Bachelor in Paradise. And for a closer look at Arie's future (which will definitely include a stint as Robby Hayes and Chase NcNary's roommate), let's check in on The Bachelor's most recent leading men. Where are they now on a level of brokenhearted loser to complete and utter fuckboy?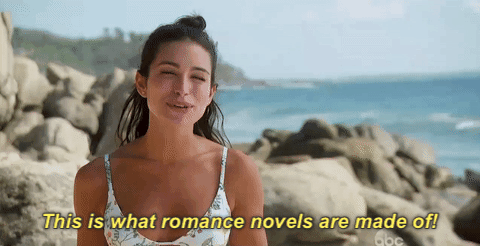 1. Nick Viall
The franchise's most recent failure and most obvious I-told-you-so broke it off with fiancée Vanessa Grimaldi just five months after the show ended and like, a week after his stint on Dancing with the Stars. Never wanting to get married anyway (in my humble and accurate opinion), Nick is still gym selfie-ing daily and trying to make it as a D-list actor in Hollywood.
Fuckboy status: Once a fuckboy, always a fuckboy.

2. Ben Higgins
Ben and Lauren, The Bachelor's most boring couple, broke up in May—a year after their engagement and months after their epic snoozefest of a spin-off show. While Lauren is flaunting the shit out of her new bf on Instagram, Ben hosts the Almost Famous podcast with Ashley I. and started some company that's like DIFF Eyewear but for coffee.
Fuckboy status: Too religious to use the word fuck, too Republican to get fucked.

3. Chris Soules
Chris and Whitney broke up like, three seconds after the finale aired, and boy, has his life gone down farm hill since then. Two years since their split, Whitney is married to a far superior dude that she met on a dating app (online dating > TV dating), and Chris is about to stand trial for a felony hit-and-run charge. That's right, nobody's favorite farmer rear-ended a 66-year-old man driving a tractor, called the police to report that the man had died, and fled the scene. Boy, does ABC know how to pick 'em. I bet he's on farmersonly.com, though—someone want to check?
Fuckboy status: Fuckboy felon

4. Juan Pablo Galavis
Juan Pablo, the Bachelor stepchild that even Chris Harrison wants to forget, was such a fuckboy that he didn't even propose at the end of his season. At least pretend, dude, that's how the show works. Shocker: He and winner Nikki Ferrell didn't last, but he did marry a Venezuelan model back in August.
Fuckboy Status: Married fuckboy

5. Sean Lowe
Sean Lowe is the closest ABC will ever get to casting a redhead, and he is the only male lead that got to keep the Neil Lane diamond. Sean and Catherine are still married, cute af, and expecting their second child together. Way to break the mold.
Fuckboy status: Never was, never will be.

Aaron Samuels Got A New Acting Gig And It's Definitely A Downgrade
In honor of October 3, the date Cady Heron asked Aaron Samuels what day it was, we thought we'd check in on the hottest guy at North Shore.
Well, the good news is that Jonathan Bennett is pretty easy to track down, meaning he hasn't completely fallen off the face of the earth. Even though he hasn't been in a movie as successful with betches as Mean Girls, his IMDb page has a consistent amount of entries.
Bennett is currently starring on the channel that has tricked us into thinking Bobby Flay is kind of hot because he can make a decent taco, The Food Network. He's hosting Halloween Wars, which I guess is like a Cupcake Wars type competition show, but with super gross-looking Halloween themed desserts.

His hair still has some Aaron Samuels-esque thickness, but the cut has been updated to fit 2017 and not… uh… 2004. Yeah, that movie came out a really fucking long time ago and I bet you feel super old now.
Instead of making out with Lindsay Lohan and Rachel McAdams, though, Bennett's acting chops are relegated, at least online, to goofy skits where he pretends to be Dracula and drinks cranberry juice.

On the show, I'm pretty sure he just introduces the challenges and contestants and says really lame puns like "You're in for a spooktacular time!" and "Grool". You know, shit that's kind of socially retarded and weird, but he's our friend, so just promise me you won't make fun of him.

I don't think that simultaneously hunky-yet-lame football player costume from the movie ever makes an appearance in this show, but people probably move on from that one role they did 13 years ago. It's not our fault that movie is so popular. Oh wait, yes it is.
Four for you, Jonathan Bennett, for staying out of jail and not getting a DUI (that we know of). I guess you can still sit with us, as long as you bring dessert and also maybe Bobby Flay.
If you don't care about Halloween Wars but still care about Halloween, then you're in luck. With Shop Betches' two oversize T-shirt dresses, I'm A Mouse Duh and Boo You Whore, you can combine your fave holiday with your fave movie and rep Mean Girls from wherever you are. These super comfy T-shirt dresses are here just in time for Halloween. Buy them now because last year they sold out super fast.