What To Get Him For His Birthday Based On How Long You've Been Dating
I won't lie, shopping for men is fucking hard. That's not to say that men don't like stuff, because plenty of dudes have more stuff than Khloé Kardashian has butt injections. It's just that we tend to fall into two camps: oblivious dudes who definitely need and even want stuff, but don't realize it; and obsessive hobbyists who very vocally want and need stuff—it's just that all of their shit is incredibly specific and expensive. Ask one what he wants for his birthday, and he'll say something like "I dunno, shoes or something?" Ask the other, and he'll reply with three paragraphs detailing the specifications of the $5,000 modification he wants for his gun, or whatever the fuck he's way too into. Buying birthday gifts for men is hard, and I'm sorry.
That said, one way to make things easier is to break it down by how long you've been dating. That is, your boyfriend's monetary worth to you is based on his emotional worth to you. In other words, the longer you've been humping, the more money you should feel free to spend on him. I've provided some helpful suggestions based on some arbitrary relationship durations, which I just made up, right now. Along with them I've added some ideas that don't cost anything at all for all you broke-ass bobo betches out there.
0-3 Weeks

Gosh, this is awkward as fuck. What's wrong with you, getting involved with a guy so close to his birthday? There aren't a lot of good options here, because it's doubtful that you're even calling this guy your boyfriend yet. If you are, it hasn't been for very long—certainly not long enough to justify buying him anything too expensive. This speaker is as good a choice as any, cheap, useful on its own, and still sufficiently impersonal. It's waterproof and attaches to tile with a suction cup, so he can listen to music in the shower. That's good, because people get naked in the shower, which will make him think of having sex with you.
Free Option: Send N00dz
Totally to your discretion here, as I don't begrudge anyone for not wanting to photograph their naughty bits in an age where everything is permanent. But if you're feeling a little free and/or frisky, a snap won't hurt. The golden rule is that you can show either your face or the parts that would get you banned from Instagram, but not both.
1-3 Months

Ah, that feels better—you're in real, tell-your-friends-and-maybe-even-your-family-about-him relationship mode. You should now feel comfortable spending a little more money on him, which is nice because God knows he's spent enough by now trying to woo you into the sack. A nice way of reminding him of how important to you his wallet is, I think, is to buy him an actual new wallet. These minimalist ones have gotten popular lately, because they don't fuck up our backs when we sit on them and/or they fit in our front pockets. This one is even better, because the aluminum construction and (spurious) military ties will make him feel like a real man as he whips it out pay pay for your fourth frozé of the afternoon.
Free Option: Sex In Public
When I say sex in public, I don't mean like, right on the sidewalk or whatever. That's not a kink, that's deviance. I mean somewhere like a bar bathroom, an apartment balcony, a golf course at night, etc. It's definitely a little trashy and you could still get caught, but that's kind of the fun of it. Just stay away from schools and daycares, and you should be fine.
4-10 Months

You know the drill: more time, more money. At this point in the relationship, you'll start noticing just how barely-together most adult men have their shit. Like, how does this dude have such a good job when he only uses the free toothbrushes from the dentist? Why hasn't a grown man been to the doctor since high school? It's times like these when we might need some help with the basics, and these sneakers are a good addition to the ever-dicey "casual but not, like, gym shoes casual" footwear category. Native shoes are all "beast-free" (i.e., vegan) if that matters to you, and there are lots of good colors to choose from. And since summer's coming up, the beauty of these is that they're ultra lightweight and breathable—important for going sockless without the dreaded swampfoot. I feel like that's an issue men and women can unite behind.
Free Option: Anything New In The Bedroom
We all fall into our sexual routines, and for the most part that's fine. Everyone's happy, you know what you're getting, etc. But variety is the spice of life, so for his birthday shake things up. No one's asking you to cross any personal lines, here—no dry anal or inviting his whole office softball team into the sack—just a nice change of pace. Try introducing a toy to the proceedings, or go out without underwear on and make sure he knows it. Anything to remind him of why he got himself into this situation in the first place, really.
1 Year Or More

Well shit, I guess you guys like really love each other or something, huh? Birthdays get weird in long-term relationships. On the one hand, you want to give him something that at least partially reflects your love and admiration for him. On the other, you'd like to think you're past the point of him needing anything from you to celebrate the fact that he's lived his 31st year on this planet. Split the difference and get him a nice, handsome watch that doesn't break the bank like this one. It's more sentimental than a pack of underwear or whatever, but it's not as try-hard as a fucking Rolex or other absurdly priced timepiece.
Free Option: Get Out Of Town
I don't mean the two of you, I mean you go somewhere else for the weekend. Go visit your parents, or your sorority sisters. Doesn't matter. If you've been together this long you probably spend a shitload of time together, and of course that's nice. But what's also nice is having a weekend to yourself to be a slob, hang out with his friends, and watch porn with the sound turned on. It's the little things, you see.
Head Pro, because he's so cool and not materialistic, doesn't want much for his birthday: just for everyone to follow him on Twitter and Insta at @betchesheadpro, and to email him at [email protected]. And also, to Venmo him $50.
Betches may receive a portion of revenue if you click a link in this article and buy a product or service. The links are independently placed and do not influence editorial content.
What His Underwear Says About Him
When it comes to men's underwear, I kind of thought everyone agreed: it's something you don't pay much attention to unless there's something wrong. And when you notice it for a good reason, it's typically less of a "wow, that's some breathable cotton" and more of a, "I didn't realize how good this person looks barely clothed" thing (see: Justin Bieber's Calvin Klein ad). That being said, my boyfriend approached this topic with a rabid amount of enthusiasm for someone who once held up a pair of baby-pink underwear and said "these started out navy" who's not particularly into fashion, and he quickly affirmed that what a guy's underwear says about him does matter. So, since he's been in "like, a million locker rooms," and has "seen some shit," I'll be peppering in his feedback below. Read on to find out what the underwear he wears to your hookup says about him.
Boxers
You're familiar with boxers; you saw them on every guy you hooked up with in high school, and now you probably sleep in them. As suggested by the previous sentence, guys regularly rocking boxer shorts are pretty immature and definitely haven't taken the time to upgrade their wardrobe to what an adult should be wearing. After all, boxers are too loose/bulky to be worn with pants that actually fit, so this is either a guy who wears shorts year-round or still thinks oversized jeans are "a look." Also, I'll go ahead and assume this guy isn't particularly athletic, since boxers offer exactly zero support; they're useless for exercise; and they do equally little for showing off a guy's bod. In other words, he's either not working with anything he wants to showcase or, yet again, he has no effing idea how to dress himself. Save yourself the Oedipus complex and move on.

Tighty Whities
I refuse to spend too much time on tighty whities because you, as a reader, deserve better than that. Assuming that we're working with old-school resembles-a-diaper tighty whities (which is the last time I heard anyone really use this term) and not just a white version of well-made briefs, everything that is true of boxers is true of tighty whities times one thousand. Long story short: any guy who wears this underwear knowing that he might have sex with you doesn't respect you, and his mom still buys his underwear.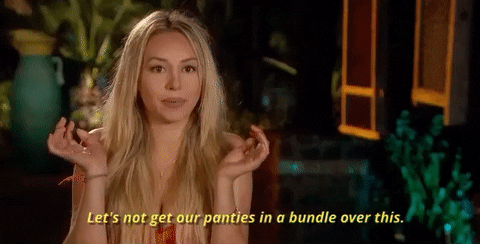 Briefs
I don't think I fully grasped the difference between briefs and boxer briefs before today, and damn. Briefs are… brief, as in the smallest possible amount of fabric while still covering someone's ass and genitals. They are also skin-tight, an underwear feature my boyfriend says is chosen for one of two reasons: "tiny dick" or "big dick." A website called "The Underwear Expert" confirms that "many are engineered to enhance the package." Whether a guy is using briefs as the equivalent of a push-up bra, or just wishes he could tattoo WELL-ENDOWED MAN on his forehead, this guy is likely vain in all the wrong ways and least likely to care if you have an orgasm. He's also the most likely to skip leg day, and spray cologne on his dick "for the ladies." Obviously, if he looks as hot in them as he thinks he does, you can let this slide.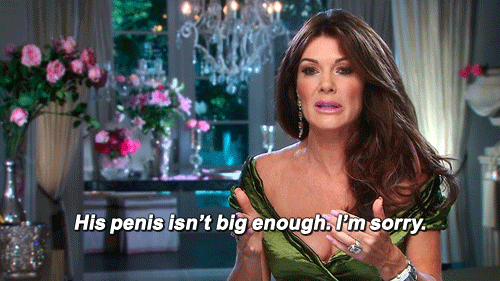 Boxer Briefs
Boxer briefs are like the buttoned-up aunt of regular briefs—they're longer (usually covering half the thigh) and a little more forgiving without any of boxers' "flowing in the wind with a giant hole in front" nonsense. TBH, guys wearing boxer briefs raise relatively few red flags: they're a grown-up alternative to boxers, they're tight enough to show off a nice ass, and they're both flattering and low-key enough to draw a nice line between "he didn't think about his underwear choice at all" and "he thought about his underwear choice way too much." Since these can err on the side of being a bit reserved/boring, boxer brief guy probably isn't the most adventurous (sexually or otherwise) and probably ordered 20 of the same boxer briefs on Amazon the same weekend that he threw out all his boxers.

Trunks
I've saved the best for last here, but fair warning for anyone getting riled by boxer brief description: if you thought I was way off, you were probably actually picturing trunks. Trunks are a hybrid between briefs and boxer briefs, meaning they cover one-third of the thigh instead of half, and I don't know how guys buy anything else once they know these exist. If guys need a foot and a half of underwear to cover them while playing sports, fine. When they're showing up for sex, they should step up and flash a little leg, which is not a huge ask given that "sexy underwear" for women covers between zero and ten percent of your ass. Trunks mean he actually tried more than one type of underwear before considering himself stocked for life, and he's decently aware of what he looks good in. Get yourself a guy who wears trunks.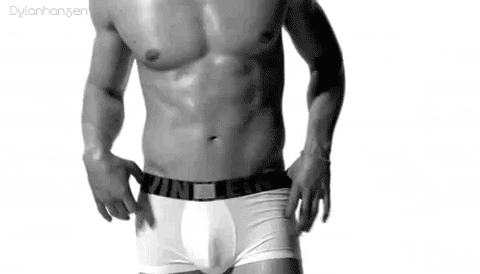 Not happy with how your fuckboy stacked up in the above assessment? Good news: Valentine's Day is coming up, and there's no better way to say "I'm only in this for the sex" than the gift of underwear. Don't believe me? You're more than welcome to check out the parade of fuckboys blowing cash at Victoria's Secret on February 13th for yourself.
Images: Shutterstock; Giphy (5)
What a Guy's Halloween Costume Says About How Much Of A Fuckboy He Is
You know how some people say they can judge a guy based on how he treats waiters? Or how he acts around the elderly? Well, we prefer to judge guys based on how they show up on Halloween. While a girl can spend weeks putting together the final touches on her Wonder Woman corset, guys usually think of their costumes 10 minutes before the pregame, or they just don't dress up at all. You'd think it wouldn't be that hard for a guy to put on a decent costume that doesn't scream "I'm a tool," but for some reason, so many miss the mark. Here's what a guy's costume says about him, just so you know what you're waking up next to on November 1st.
The Full-On Mascot Suit
Oh god. The full suit. This is your typical "Who would actually buy that?" costume, including but not limited to: the banana, the M&M, the Angry Bird, the Ninja Turtle, the Pikachu, the hotdog, and that goddamn yellow minion. Cringe. Costumes like these are so alarming, and it probably means this guy is an immature freak who is likely to take your relationship too seriously. Like, he's trying too hard to be funny, and he definitely looked you up on Facebook when he went to the bathroom. He's a creep. Just like any costumed adult you would avoid in Times Square, avoid this guy too. However, I do want a copy of the receipt to laugh at how much this guy spent at Party City. I just really need to know.

The Donald Trump Costume
If you show up in a Donald Trump costume on Halloween, I'd like to sit you down privately and ask you how exactly you thought this would go over. Trump won the election a year ago, and the joke hasn't suddenly gotten funnier since Halloween 12 months ago. I mean, at least at that time no one knew he would win yet. Also, what is your goal here? Because if it's to hook up, then you're sorely mistaken. Do you really think a girl would look at your costume and think like, "OMG Donald Trump, how cute and funny! I think I'll go home with that guy." Nope. At least in a Hillary costume you could potentially get with a drunk feminist and call it a night. The Trump costume is a huge red flag for sooo many reasons. Next.
The Jersey & Jeans
This costume honestly takes no effort whatsoever, but we kinda respect a guy who throws on a basketball jersey five seconds before he leaves the house. Hear us out. It shows that he's chill and mature enough not to give a fuck about Halloween, but also realizes that he needs to do something to commemorate the holiday. Plus, every guy just looks good in a jersey and jeans. It's a fact. Like, this guy is simple, to the point, and mature enough to not make a fool out of himself. He's already lived in Murray Hill and he's over it. This is the type of guy who wants to order wine at dinner and knows exactly what bottle he wants. Plus, he'll probably take you to a Knicks game. He's a keeper.

The Very Creative Pun
Pun costumes are those ones that make you take a second to think about it, and then say, "OH I get it, but like… why." We're referring to the "Cereal Killer" dressed in a Frosted Flakes shirt with a water gun. Or the "Starbucks" with gold stars and money signs painted on a Hanes V-neck. These stories are real and they're tragic, and so is this guy. I mean, you might be impressed that he went to Yale or that he reads a lot, but like, this guy put way too much thought into this costume and he's either a legit weirdo or he's missing a screw. Most likely both.
The Firefighter/ Military/ Policeman Variation
This is a tough one, because it depends on how much commitment this guy has put into this costume. Like, if he's just wearing aviators and a police hat with a normal outfit, this guy probably has his shit together and we can get on board. On the other hand, if it's obvious that the guy ordered a full-on firefighter suit online three weeks ago, this kid has to get his priorities straight. Plus, he probably thinks he looks legitimately sexy in his too-short camo shorts, when he just looks like a 14-year-old boy dressing up as Magic Mike. This is probably the guy who enjoys group chats and still refers to his 2007 AEPi mixers as his "glory days." Send help.

The T-Shirt That Says "This is My Costume"
Ugh, my heart goes out to the guys who find this T-shirt in Target and think it would be a clever, no-fuss Halloween costume. I mean, this guy is obviously lost and has no sisters, but he actually might not be such a bad guy. This is one of those guys who has potential to be legit boyfriend material, but you'd just have to take his AmEx to purchase him a new wardrobe and a few necessary Kiehl's products. This is the kid who was nerdy in high school, but he's honestly kinda hot now and probably cleans his socks off the floor without being asked. Don't give up on him just yet. But also don't go home with him. I mean, have you seen his shirt? It's not his night.