Can Things Get Any Worse? Your 2021 Horoscope Predictions
This year has been nothing short of Earth-shattering, and with good reason. The transits we experienced this year—most notably, Saturn (structure), Pluto (transformation) and Jupiter (expansion) consistently causing contention in Capricorn—were meant to shake us to our very core. Some might say this is uncomfortable. Others might say this is insane. And still, others might say, "give me a f*cking break already." All of those people are me and my Gemini personalities.
But here's some good news (cue John Krasinski direct-to-camera look). We're moving into the Age of Aquarius! Saturn and Jupiter, huge ruling planets for us here on Earth, enter into Aquarius within days of each other this month—making way for their Great Conjunction on the winter solstice, Dec 21st. This massive energy will shift us into the concepts of innovation, connectivity, and welfare for the global community. 
TL;DR: 2021 will be nothing short of revolutionary. Read on to see which area of your life will be destined for growth. Make sure to check both your Sun and your Rising signs* for the utmost accuracy. 
*Your Sun sign is your fundamental identity. It points to your general personality, approach to life, interests, and how you shine. 
*Your Rising sign (or Ascendant) represents how you show up and the direction in which you move through the world. This sign was on the horizon at the time of your birth and therefore sets up your entire chart (which is why accurate birth time is important). It's arguably a more predictive way to determine what you'll encounter and how you'll meet it. 
Aries

Your freedom will come from having absolutely zero limitations on how you're connecting with the world. This could look like having a much larger purpose to influence great change. I sincerely doubt you've been waiting to get in the game, but this year will give you agency to take it global. This could look like getting involved through a non-profit or taking up more space on social media to advocate for something you're passionate about. We're all waiting to see what you're going to start (no pressure). 
Taurus

If 2020 taught you anything, it's that you can navigate insecurity. You've also learned that life is a two-way street, meaning you don't have to do everything yourself. Recognize where you've gotten through de-stabilizing times with a little help from your friends. Next year gives you a great opportunity to take calculated risks to advance your career. You have nothing to lose and everything to gain. We're all rooting for you. 
Gemini

Exploration and communication of the themes that have come to light in the last year will be your goal in 2021. What ultimate truths have you learned? How can you integrate these into your life philosophy? How can you help others understand? The way you communicate these will be uniquely yours, Gemini. Our advice is to make these truths snackable and lighthearted, even if the subject matter is anything but. It's show and tell time!
Cancer

You've certainly had time to be intimate with yourself in 2020. How many sex toys did you buy? Be honest. But in true Cancerian fashion, you likely were more concerned with finding intimacy in a partnership. This year will encourage you to focus on yourself in order to experience true breakthroughs. And no, I'm not just talking about orgasms, but I'm not not talking about orgasms. 
Leo

You'll experience serious potential for love and partnership next year, Leo. If you're single, make sure you're intentionally manifesting your "perfect" partner. And simply saying "I'm manifesting a partner" will not cut it. Visualize the feeling of being with someone, take note, and then ask the universe for some help on the delivery. If you're in a committed relationship, you'll experience power-couple vibes. Hello, Bey and Jay.
Virgo

Personal revolution is happening for Virgos in the house of your rulership (6th house) which means you're receiving double-down energy. This would be the year to feel completely supported in focusing on your health and routines, getting your edge through the use of technology. Oh, and domestic matters will be your bitch, too. So hey, if you've been thinking about buying a Peloton, this is your sign. (No, they didn't pay me to say that.)
Libra

F*ck the establishment, Libra! 2021 has you feeling all sorts of brave, playful and yes, maybe a little rebellious. Will this shock the people around you, since you of all people like to color inside the lines? Sure. Does that really matter? Not in the least. Give yourself permission to take the spotlight, or at least the ring light, and do what makes you happy. 
Scorpio

Mastering family life and maternal instincts will be on your radar next year, Scorpio. This could look like establishing the house rules for everyone in your domain or simply establishing how you'd like your own chosen family to run. Remember that the very nature of family means it's more of a democracy than a dictatorship, so try your best to be firm, yet accommodating on the issues you could care less about, like where you put the TV. You can't make every hill the one you're willing to die on.
Sagittarius

You normally travel the world for inspiration, but this year you'll be called to learn from your immediate environment, your neighborhood, or simply your closest friends and family. Your new approach will have a well-spring of creative ideas percolating for you all year, and you'll want to talk to your newfound teachers about them. Take that airplane out of your Instagram bio once and for all, and make an impact in your neighborhood instead, Sagittarius. 
Capricorn

Listen closely, because this one is def going to be music to your ears, Capricorn. Next year holds major earning potential for you. (I can literally hear a collective YES!) All the work you've put into your craft will certainly pay off next year, so enjoy watching the stacks rise. That said, try bringing something back into the fold that you scrapped this year for lack of time or expertise. You'll have more resources to revive it this year. 
Aquarius

It's your time, Aquarius. You're THE most equipped for this new age we're entering, so don't be surprised if you feel the intrinsic need to step out and lead this revolution. Everyone is catching up to your line of thinking, but we do actually need you to be constantly innovating and moving the needle forward. Your gut will rarely be wrong—just go with it and don't second-guess it. 
Pisces

Bless my Pisces, always ready to be everywhere and nowhere at the same time. Next year will have you fully embracing who you are, the magical mystery tour that is life. Walk into the unknown the same way most of us walk into Target: willfully blissful and leaving with so much more than we intended to. (Also, not sponsored.)
Images: Kwangmoozaa / Shutterstock; Giphy (12)
Let's Spice Things Up: Weekly Horoscopes September 28-October 1
Who says steamy romance is just for the summer? This week, with Venus in fiery Leo and Mars linking up with its celestial partner in Aries, you can expect things to get hot. And don't think it's just limited to romance: this powerful trine has the ability to ignite just about every aspect of your life. Just so long as you don't let all the attention go to your head.
Aries

You've never been afraid to speak your mind, Aries, so no need to start now. With Venus and Mars working together, now is the time for you to let someone special know how you really feel. That way you can finally get to the fun part of the relationship (aka them coming over and logging you in on all their parents' fancy TV channels).
Taurus

Coupled-up bulls might feel the urge to change up the routine this week. Sure, you and your beloved have been spending every waking moment together, but how much of that is real quality time? Plan something nice to do together that's not walking to the same little park you've been walking to every single day.
Gemini

Time to get your flirt on, Gemini! This week Venus and Mars are coming together to tell you to go for it. Send that risky text. Slide into that person's DMs. And post your thirst traps with abandon. You can always delete the evidence at a later time.
Cancer

This week will bring some major clarity, in a good way, to one of your relationships. If things have seemed murky and you can't quite remember what it is you like about this person, by the end of the week you should remember exactly what it is. (And yes, it's okay if the answer is abs.)
Leo

With Venus in your sign and Mars in fellow fire sign Aries, you're going to be what we in the biz call "a little extra" this week. You're ordering Postmates with abandon. You're wearing your most glam looks (even with nowhere to go), and you are absolutely going off in the group chat. Sorry to anyone who can't handle it.
Virgo

The creative energy is flowing thanks to Venus and Mars this week, so what are you gonna do about it? If you've been feeling stuck in an aspect of your life, don't be surprised if you find a burst of inspiration this week. You'll be living your Carrie Bradshaw dreams in no time.
Libra

An old flame might try to pop back into your life this week, Libra. Mars in retrograde means that someone from your past could decide to attempt a repeat appearance, should you let them. Will you give in to temptation? Maybe. Will you text every detail to the group chat as it happens? Absolutely.
Scorpio

Cut your partner some slack this week, Scorpio, as Mars may have you itching for a fight. Yes, the way they texted "k" instead of "k!" was objectively rude, but as a wise woman once said, "Kim, there are people who are dying." Spare yourself the drama.
Sagittarius

Time to put your money where your mouth is when it comes to your relationships, Sagittarius. Have you been being the best partner/friend/child/sibling/coworker you can be? Chances are, there's someone in your life you've been slacking on. Pay them a little extra attention this week before you end up the next entry in their burn book.
Capricorn

This week you may be feeling the urge to get closer to someone in your life, with Venus and Mars pushing you toward close-knit domestic feelings. Just make sure you don't try to manufacture the closeness with someone who doesn't deserve to see you at your wifey-est. That's for VIPs only.
Aquarius

This week has you looking on the bright side of life, Aquarius, no matter what the news and/or your sh*tty ex throws your way. You're feeling good, and nobody can bring you down. In fact, you're actually feeling *good* about the future of things. And they said in 2020 it couldn't be done…
Pisces

A truth you've been trying to outrun will finally catch up with you this week, Pisces. Don't let yourself compromise your core values just to avoid an awkward situation. Momentary awkwardness is better than actually agreeing to do another virtual escape room with your college dorm mates.
Images: Giphy (12)
It's Capricorn Season: Your Weekly Horoscopes for December 17-21
Friday, December 21 is the official start of winter, but it's also the beginning of Capricorn season. Don't be surprised if you start feeling less holly jolly and more get-to-work-y. Capricorns are known for practicality, ambition, and wisdom. They can also be pessimistic, cautious, and stubborn. Watch a Hallmark Christmas movie, go look at some pretty lights and watch somebody fall on their ass while ice skating. That will keep your sprits bright for sure. Here are your weekly horoscopes for December 17-21:
Aries
The Sun is at the top of your chart starting this week, casting you in a favorable light to all the important people in your life. Bosses will want to give you bigger holiday bonuses. The bartender will give you stronger pours. Be on guard for frenemies, though. Your good luck is likely to bring out the haters. If you feel the bad vibes, move the eff on.
Taurus
The travel bug bites you when the sun changes signs at the end of the week. This is great if you have holiday vacation plans to somewhere tropic, exotic, and Instagrammable. This is not so great if your plans are traveling to some frigid wasteland like Cleveland for your family's Christmas. I guess you need to make the best of any situation and really come up with some creative captions to keep that like count high.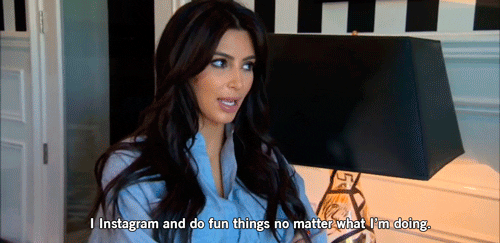 Gemini
Passion is the name of the game for you in the next four weeks. Whether you're getting hot and heavy between the sheets, completing a project at work you really enjoy, or doing some volunteering for a cause you actually care about, your efforts will be blessed. As for things you don't enjoy, don't even bother. It's not worth serving Christmas dinners to the less fortunate if you're going to be a grinch the whole time. They really don't need that kind of negativity in their lives.
Cancer
The Sun changes signs at the end of the week, moving directly opposite your sign. The Sun, which serves as your energy source, being so far away means you'll need more rest and sleep. This can also make you a little down on yourself and critical. Instead of calling yourself fat and lazy, think of this as a time where you can focus on self improvement. I mean, after the holidays of course. And probably in February when the New Year's resolutioners have lost their motivation. So, yeah, enjoy your nap. You've got like, two months before you have to go back to the gym.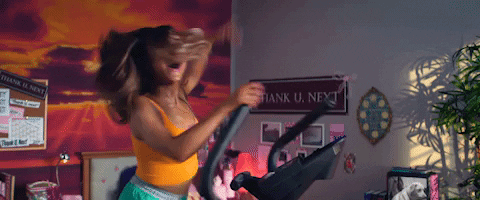 Leo
Leos are practically made for the holiday season. All the sparkles and lights and attention and glitz are right up your alley. Still, you have a lot to do and are running out of time to do it. Channel your inner Santa and work on organization. Make some lists and check them twice. Get all your sh*t done with time to spare so you have more time to party and get gifts and free alcohol from other people.
Virgo
As a sign of service, all of the holiday charity and donations and bell ringing are right up your alley. Of course, the attention and accolades for your efforts are nice, but that's not why you do it. Since you're being so good to others right now, you deserve to be a little naughty for yourself. Hook up with a hottie. Drink the full-fat eggnog. And buy yourself something nice. You earned it.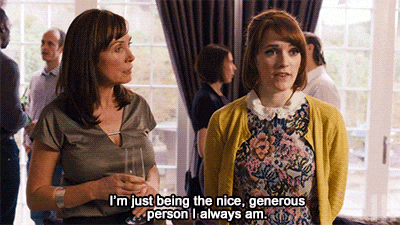 Libra
The Sun changing signs this week gives you more opportunities to do what you do best: socialize. Of course, when they weather is beyond frightful, it's actually okay to stay in. I mean, don't stay in by yourself like a recluse. Instead, make the party come to you. Sure, you might have to clean your bathroom and hide your valuables. But the drinks are cheaper and you don't have to worry about whether or not you need to bring a coat.
Scorpio
The Sun moves to Capricorn this week. That's nice. What really matters to you is that Venus is in your sign, making you feel romantic, loved, and beautiful. Sure, you need to do some shopping for other people, but it's actually the best time of year to buy clothes for yourself. You'll find things that fit you perfectly and you'll have the discernment from Capricorn to know whether you'll wear it more than once.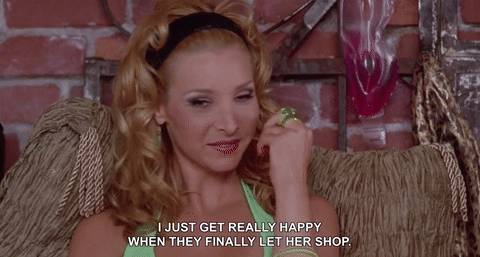 Sagittarius
You're in the business of being good at business. Whether it's scoring a big deal at work, negotiating what you and your boyfriend watch on Netflix, or talking your landlord out of the late fee on rent, things are really going to go your way. You also get a helping hand from chatty Mercury. Just beware, Mercury can make you a little too talkative. Don't give a way all your secrets—it's hard to keep the upper hand that way.
Capricorn
Happy Birthday, Capricorn! Sure, you kind of get screwed by having a birthday so close to the major holidays, but the good luck the Sun brings to your sign will make up for that… sort of. Use any time off you have in the coming weeks to recharge for your personal year ahead. Pamper yourself with R & R and getting rid of negative energy. Delete numbers of people who bring you down and when they text you, say your iPhone backup failed or something.

Aquarius
The Sun is in hiding in your chart starting this Friday. This is the time you need to use to refocus your goals for the year ahead. Do you want to stay single for a full year? Make it a goal to avoid all f*ckboys and resist downloading dating apps. Do you want a job you don't hate? Make a goal to go back to school or, like, get a resume that isn't totally embarrassing. They new year is all about you, and this is the time to figure out what that looks like.
Pisces
Your popularity increases over the next four weeks with the Sun in Capricorn. Borrow some of that Capricorn discernment when deciding who to spend your time with. Like, don't spend all your time off with a guy you just met in order to have him ghost in January. Don't accept party invites from people who you don't actually even like. Your time is your most valuable resource and all that good stuff.

Images: Giphy (6)