You Need A Hobby: Weekend Horoscopes May 29-31
Awww sh*t, is it almost June? Since living in quarantine, I think it's become clear to all of us that time is a social construct … as is business attire and corporate casual. I can do just as much work in my sweatpants as I can in my pencil skirt. And I can do just as much work at 7pm with a glass of wine as I can in my cubicle at 9am. Just saying.
There's no end in sight for social distancing, so we can only hope that the stars and planets have something interesting in store for this, the last weekend in May.
Gemini

This weekend has some temper tantrum bullsh*t on the agenda, Gemini. Basically, the moon and sun are in a hissy fit match and you're going to end up taking the brunt of the interaction in the way of feeling super confrontational on Saturday and part of Sunday. Try to avoid giant arguments by taking some time for yourself, curling up with a book, or plopping down to watch Outer Banks with a personal pizza. Pro tip: any pizza is a personal pizza if you eat the whole f*cking thing yourself.
Cancer

Channel your angsty feelings into learn-y feelings this weekend, Cancer. The planets are aligning in such a way on Saturday as to make you more anxious than usual, so try taking out that potential aggression via an online knitting class or socially distant book club (idfk—it seems like that could be a thing these days… right?). Use Sunday for catching up with friends on FaceTime so they can see your natural hair color, since you still can't go to the salon to cover those roots. Sad.
Leo

Neptune and the moon are all, "hey, you should check your bank account," Leo. When you do, it'll likely spur you to spend all day Saturday coming up with a detailed budget and checklist about how not to spend obscene amounts of money on takeout when, yes, you do have food in the pantry. After that scare, use Sunday to watch something financially scary, like The Big Short or The Hills.
Virgo

Don't let stress ruin your weekend, Virgo. After two-ish months in quarantine, you need to release some energy. Go for a jog or power walk with your new fanny pack. Or, better yet, go for a hike and sit out in the middle of nowhere on Saturday with a bottle of wine, a book, and an embarrassing amount of cheese and crackers. You'll feel fancy, you'll feel less stressed, and you'll feel like you're doing way more than sitting inside mindlessly scrolling through Netflix.
Libra

Saturday is for sleeping in and Sunday is for jumping into sh*t head first, Libra. You're going to feel the need to pull away from everyone and everything as soon as work is over on Friday, so let that feeling carry into Saturday and, yeah, just keep your sweats on, order a Taco Bell party box, and sink into relaxation and solitude. Sunday you'll feel refreshed and rejuvenated, so attack some household chores, attempt to get some gardening done, or just stop being a piece of sh*t and do the dishes that have been sitting in the sink for three days.
Scorpio

Toot toot! All aboard the friendSHIP, Scorpio. Although we've been all about relationships and ourselves the last few weeks, it's time to finally focus on your tribe. Use Saturday to head to brunch while socially distancing if you feel safe, or, better yet, just have a FaceTime mimosa happy hour. You may find that a few of your besties are not thriving in quarantine and could use a shoulder to cry on (but not literally because #covid).
Sagittarius

How do you feel about your job these days, Sagittarius? If you're lucky enough to still be employed during this craziness, use Saturday to sit down and weigh out your professional goals. Make a pros and cons list, brainstorm future projects that'll get your boss to notice you, or just think about how you can ask for a raise without sounding like a complete asshole. On Sunday, be careful about your impulsive side; the planets will be throwing some curve balls and you don't want to give in and do something stupid… like agree to another Zoom date with a weirdo.
Capricorn

You're going to be itching to travel this weekend, Capricorn. With many areas lifting restrictions, you can consider a safe sight-seeing weekend drive that doesn't require much out-of-the-car activity and/or makes use of patio spaces at restaurants and breweries. Journey to the town over or just meander through the closest national park. It'll help you break out of your house-induced funk while also allowing you to adhere to social distancing guidelines. It's basically a win-win.
Aquarius
Time to examine how things are split money-wise with you and your S.O., Aquarius. This isn't an opportunity to fight or have things get ugly; just a chance to review where tf your money is going. If you're solo, take a quick peek at your accounts and try to start putting some money away for retirement someday. After all that boring sh*t, use Sunday for some romance. If you're paired up, order takeout from your favorite restaurant and do something fun and funky in the bedroom (whatever happened to those weird KY His & Hers lubes? That could be neat). If you're solo, pour a glass of wine and peruse the dating apps while FaceTiming your bestie.
Pisces

Get ready for an emotional relationship rollercoaster, Pisces. The Virgo moon on Friday night and Saturday will have you and your S.O. feeling irritable and ready to fight over more than usual. If there are dishes in the sink, socks on the floor, or a snide comment in sight—take f*cking cover. If you're single, put down the phone and get off of any dating apps—it ain't gonna be pretty. The good news is that by Sunday, the moon in Libra will highlight partnership and intimacy, so you can put all the arguing aside in favor of some snuggling.
Aries

Get healthy this weekend, Aries. You usually like to take it easy on weekends, but try to approach Saturday and Sunday with the mentality of doing something good for body and mind. Rev up the Vitamix and make a fruit smoothie before going for a bike ride, hike, or walk around the block. Try not to eat a tray of brownies alone. Have a glass of wine WHILE you're on the treadmill. Baby steps, fam.
Taurus

Paint a picture or write a sad song or do some very basic DIY on Saturday, Taurus. Uranus (lol!) is going to be pushing you to flex your artistic muscles, so don't be afraid to lean into your creative side. It'd even be a fun idea to call mom and make her watch while you attempt something difficult in the kitchen, like not burning a cake or pretending to understand how bread works.
Images: Giphy (12)
Spring Forward: Weekend Horoscopes March 6-8
Spring forward, kids. We're all super excited to lose an hour of sleep and life this weekend, so get ready to embrace the shortest weekend ever. Whether the planets want you to focus on your relationship (see: trying not to complain about his inability to empty the dishwasher), enjoy the outdoors (ugh), or re-examine your career (someone pay me to do nothing), there's no time like the present for jumping on this sh*t.
Pisces

Commit to taking better care of yourself starting this weekend, Pisces. That could mean letting yourself have the pizza once in awhile, going to that f*cking hot spin class, or just making sure you wash your hair every three days. On Sunday, the moon is highlighting all things romance, so if you're wifed up, head out for drinks and something sweet, like a brownie sundae at Applebee's. If you're single, set aside an hour for swiping through Ship with a glass of wine in hand.
Aries

Time to get creative, Aries. Take one of those wine and painting classes with your girlfriends, or just break into that ceramics class at the art center up the block. Even if your artistic abilities are around the third grade level, just have some f*cking fun. Sunday you may feel pulled between your own creative pursuits and the needs of someone else (like your SO and his inability to meal prep for himself), but it's okay to try and split time between the two.
Taurus

Be a domestic goddess, Taurus. Spend the weekend doing all the nest sh*t that you normally put off, like Windexing the bathroom mirrors and steam cleaning your kitchen floor. Once that's all spick and span, have some friends over for a fancy dinner party. Or, like, just order pizza and point out to the delivery guy that you cleaned and require validation.
Gemini

It's a great time to learn some sh*t, Gemini. Sign up for an online course in anthropology, or, if that's a total waste of time, try to pick up those Duolingo French lessons again, mon petit cochon. It's also a great time to get creative with your side hustles, so don't be afraid to pick back up your Tumblr. I'm sure everyone is stoked to read it again.
Cancer

Look at your finances, Cancer. Maybe avoid checking your 401(k) or stock options, since the Coronavirus has that sh*t on a steady decline. Instead, review your savings and credit cards and make sure you're saving and not putting yourself in a debt hole. If you're being responsible, feel free to book a spa appointment for Sunday. You earned it, champ.
Leo

Time to soak up your own awesomeness, Leo. Whether it means getting together with your most positive, complimentary friends, communing with nature, or calling your mom and asking her to remind you how great she thinks you are, this weekend is all about recognizing that you're, like, really swell. Spend Saturday celebrating with sweatpants and Taco Bell. Sunday is for online shopping and hitting "buy" on that totally frivolous purchase you've been putting off.
Virgo

Do nothing, Virgo. Seriously, some weekends are best for staying in, ordering Postmates, perusing celebrity Instas, and not putting on makeup. This is one of those times. After all that r&r on Saturday, it's totally fine to head out with your SO on Sunday for a much-needed date night. If you're single, call a sibling and catch up or take your mom out to dinner. She loves to hang out with you.
Libra

Friday and Saturday will be all about socializing, Libra, and you def need it after the week you've had. Grab drinks and catch up on gossip with your besties at a new spot in town. You may run into someone interesting, too. Come Sunday, the moon in Virgo will be pushing you to leave everyone on read while you re-calibrate and prepare for the week ahead.
Scorpio

It's a good time to think about your work-life balance, or lack thereof, Scorpio. Do some sittin' and thinkin' about how happy your 9 to 5 actually makes you when you come home on Friday. If all signs point to "not f*cking happy", spend Saturday finessing your resume and sending it around to some new options. On Sunday, you'll want to socialize, so meet up with friends and talk through the whole job and career debacle. You may be surprised what they have to say.
Sagittarius

Get out of your comfort zone this weekend, Sagittarius. You don't have to sign up for skydiving or agree to an orgy with your SO; it can be as simple as forcing yourself to go to that abstract art gallery with your bestie who's into that sh*t. On Sunday, check your work email early or start on that project you know your boss is going to ask about. Having a leg up will actually help you out this week.
Capricorn

It's all about connecting on a sexy level this weekend, Capricorn. If you have a partner, spend Friday night getting to know them on a truly intimate level. You don't have to break out any whips or butt plugs, unless you're into that—just try to communicate without giggling when it comes to their wants. If you aren't paired up, don't be afraid to put yourself out there. Go on that date or say hi to that weirdo across the bar. It may end up better than you think.
Aquarius

Time for a weekend getaway with your partner or a best friend, Aquarius. Self-care is awesome, but this is a great weekend to put someone else first and try to enjoy the things they enjoy. So, if that means watching college baseball or hiking or pretending to understand the stock market, f*cking suck it up this weekend. Sunday provides a great opportunity to grow your relationship and take it to the next level, so try not to be a d*ck.
Images: Giphy (12)
Last Call For Summer: Weekend Horoscopes August 16-18
It's the motherf*cking weekend, and it's time to submit to the stars and planets for whatever those jerks have in store for us! Whether you're destined for love, fights with your mom, or attempts at reorganizing your closet by color and season again (literally impossible), here's what you can expect from your horoscopes this weekend.
Leo

Everyone wants a piece of you, Leo. Someone on Friday finds you especially hot, so feel free to throw inhibitions to the wind and f*cking go for it. By Saturday, you'll have completely switched gears and you'll have finances and careers on the brain. Think about what you really want, then talk to daddy's investor friends and see what they think.
Virgo

You and your SO are feeling uber connected this weekend, so go with it. Tackle something that proved difficult in the past on Saturday—like donating old sh*t or reorganizing your shared space. Come Sunday, the efforts will prove to have been really enlightening and uplifting. Plus, you'll actually have room to have people over. Remember—the memories of you college-age "Live, Laugh, Love" sign can live on in your heart, but not so much on your bathroom wall.
Libra

You're like, such a good person, Libra. You've spent the last few weeks being a kind caregiver, and this weekend it'll pay off for you. So, yes, keep listening to your BFF go on about her tragic dating life while pounding rosé with her. Or tell your boss all of her ideas are like, so inspiring—even if they kinda aren't. Continue connecting through Sunday, when a joint hiking trip or yoga class could lead to something super beneficial for you (other than great muscle definition).
Scorpio

You're intriguing af, Scorpio, so embrace it this weekend—especially if you're single. And with the week having been intense as it was, try to take Friday and Saturday as a chance to slam a few brewskis and chill tf out. Take Sunday to reset a bit, as you'll feel kinda drained, and Monday always sucks enough on its own.
Sagittarius

Time to organize your sh*t, Sagittarius. You've had a super inspiring month so far, and focusing on re-organizing your closet, kitchen, and whatever else you've ignored at home this weekend will only continue the awesome trend. Be like Marie Kondo, and "love mess." Also, communication is key this weekend, so whether you're arguing with your SO about where to go to dinner on Friday night or debating sending a mean email in time for work on Monday, remember to be clear in your messaging.
Capricorn

Rinse and repeat, Capricorn. You've been kind of, er, intense in the romance department lately, so it may be a good opportunity to take the weekend and reset. There isn't anything wrong with you; the planets are just, like, f*cking your emotions up. Heading to see a decent band play on Friday or Saturday night can help drown out the many, many voices in your head.
Aquarius

Get your sh*t together, Aquarius. You've been crazy intensely focused on those around you, and it's time to flip the script this weekend. What do you want? Reassess both your emotional and financial needs and create a personal care plan, fam. It's time to adult. On the subject of adulting, the full moon in your sign will have your sexy time skills TOP f*cking NOTCH, so grab a partner and f*cking go to town. I mean, there's really nothing else to do, right?
Pisces

We're on a f*cking rollercoaster, Pisces, and it isn't all bad. Get ready for up and down emotions and romance Friday through Sunday. But you can totally get through it unscathed if you lean on friends and family for support. Plus, by Sunday, with a little kindness you'll be able to inspire love and devotion payable to you. Foot rubs, massages, multi-course Mexican dinners, and more can be on the docket if you're focused, nice, and patient with the people around you.
Aries

Become a picture of health, Aries, and it'll pay off. This weekend, take a sec to focus on aligning your chakras or whatever, and less time on chugging mimosas and slamming tacos (shhhh, hush—there's always next weekend for that). Hit up the gym, go for a run, or actually just try to like, go outside at some point. Plus, by focusing on your own mental and physical health Friday and Saturday, you'll be ready to lend an emotionally helping hand to a friend going through some sh*t on Sunday.
Taurus

Everything is so f*cking awesome this weekend that it's likely to scare you, Taurus. But don't get weird about it. This new view on everything being amazing will help lift up others around you that may be kind of in the dumps. Plus, Uranus and the full moon this past Thursday lined some sh*t up to make for a social and fortunate weekend, so get out and do something like brunch with betches or a group outing.
Gemini

Friends and gifts make for a fruitful weekend, Gemini. A coworker or close confidante could be gifting you with information that'll come in handy at work on Monday, or in your after-work social circles. Don't go overboard with your new knowledge, and remember: Spider-Man always told us that with great power comes great responsibility. The full moon in Aquarius will make social situations super fun Friday through Sunday, so don't cancel plans. You could meet someone, like, actually worth your time.
Cancer

Follow your gut, Cancer, especially on Saturday. It could lead you to fun, romantic, and weird-but-chill times. Your SO may be extra antsy to achieve his or her own goals this weekend, so it could be a stellar opportunity to bring up that house project they haven't finished yet. Remember to try and be a guiding force and not a naggy, mean one. K? If you're single, treat yourself to a spa weekend then head out on the town. Uranus is making you look like an extra amazing snack on Friday and Saturday, so f*cking own it.
Images: Giphy (12)
Time To Procrastinate: Weekend Horoscopes For September 28-30
Okay. We're like a week into fall and officially annoyed with the temperature and mood swings fall brings. If I wear a sweater, am I going to be roasting my tits off by 2pm? Do I order my coffee hot or iced? Is it too early to put up Halloween decorations? Your horoscope can't give you the answers to these questions, but it might give you some insight as to if you should go home with that guy you just met at the tailgate or if you need to avoid Twitter so you don't ugly cry over the news all weekend long. Here are your weekend horoscopes for September 28-30.
Aries
There's power in numbers for you this weekend. Socializing will give you energy and boost your spirits. Your competitive side will thrive and you'll keep a smile on your face as long as you keep winning. Aries are not known for taking a L with ease. Be careful about who you pick to be on your flip cup team. Feel free to send the team hottie walking if he can't keep up with the rest of the group. Like, Brian, were you seriously born with zero hand-eye coordination? Get it together.
Taurus
The Moon is in your sign this weekend, meaning you'll attract and appreciate the simple pleasures in life: the smell of apple-scented candles, the taste of a PSL  wearing a cozy pair of socks, having a dude text you back quickly, but, like not too quickly, etc. With the Moon linked to Pluto, you're also inspired to make things happen. This is your opportunity to turn that perfectly timed texting conversation into an actual date or meet-up.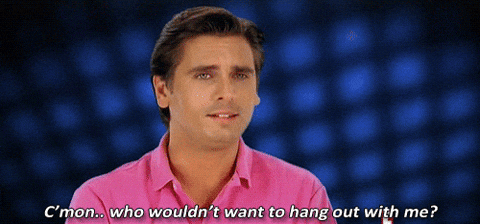 Gemini
The Moon linked with Pluto brings out your resourcefulness this weekend. Out of the ingredients for a decent cocktail? You'll be able to whip something up with whatever is left in your fridge from your last party. Cold at the bar? You'll use your ingenuity to snuggle up to a guy who has a jacket he can conveniently offer you. Basically, this is your weekend to charm people out of their money and possessions to make your life better and easier.
Cancer
According to your weekend horoscope, you're keenly aware of what your needs are right now. You'll be able to ask for what you want and how you want it. I mean, this can apply to all things, but it's especially helpful in the bedroom. If you need a little more of this or a little less of that, it should be your prerogative this weekend to vocalize your wants, needs, and desires. Like, the dude's going to get off no matter what; it should be the goal to get you there too, right?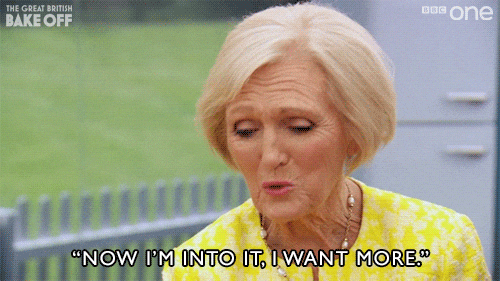 Leo
This is a great weekend for you to achieve a goal. If you're a literal crazy person and signed up for your first 5k, half-marathon, or marathon this weekend, you'll most likely finish the race. The planets are on your side for this one. For the rest of the Leos, who happen to have smaller, more attainable goals like changing out of leggings once this weekend or going outside at least one time, they'll be able to get there too. There's no trophy for showering and then doing your hair and makeup, but, like, maybe there should be.
Virgo
Luck and hard work combine for you this weekend putting you in the right place at the right time. Things don't just fall in your lap, though. You're actually going to have to go, like, 51 percent of the way in order for the planets to get you the other 49. Think of it like this: you could have a ton of great matches and connections but you have to sign up for the dating app first and actually do some swiping.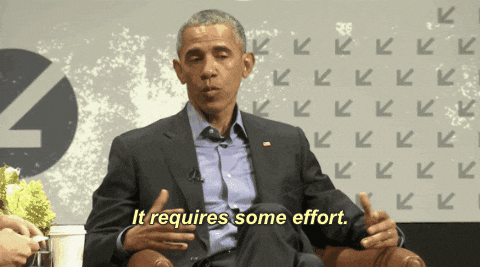 Libra
You might have to get a little more vulnerable than you'd prefer this weekend. If you're looking to build a strong connection with someone, you're going to have to remove the dark sunglasses, look someone in the eye, and let your guard down. The Moon joining with Pluto puts you in the mood to purge and heal. Go ahead, get out the good red wine with the girls and have the type of heart-to-heart you haven't had since freshman year.
Scorpio
You're going to feel a little frustrated and stuck this weekend. This stems from your inability to solve a problem or help someone in need on your own. It probably doesn't help that you just watched a full day of Senate hearings and are mentally and emotionally wrecked. Hey, it's really okay to log out of your social media accounts and live your life if the news is stressing you out too much. You can't be an effective leader for social and political change if you're really lacking in the self-care department. Remember that.

Sagittarius
As a Sagittarius, you're usually an excellent multitasker. This is not the weekend to test just how good of a multitasker you can be, though. In fact, it's best that you give your focus to one activity at a time. Like, don't try to have a text conversation with your boss while you're trying to be one half of a cornhole team at the tailgate. You're either going to have a bunch of weird-ass typos or you'll lose at cornhole. Remember the F-word: focus.
Capricorn
This weekend's motto is pace yourself. Whether you're drinking, spending or banging, doing too much too soon is going to bite you in the ass by Sunday—in one of those cases, it might even be literal. Of course, you should totally imbibe. You just don't want to be the drunkest girl at the pregame or the poorest friend during the holidays. If you're having a hard time staying in control, recruit your most boring responsible friend to babysit or some shit.

Aquarius
The Moon causes you problems in your family and home sector this weekend. Thursday, the Moon was colliding with Mars, making you easily agitated with a family member. This weekend, as the Moon joins Pluto, you'll be able to see the issue is deeper than what it seems. Like, you thought you and your sister were just fighting over something dumb. Nah, betch. Something has probably been stewing in her for years and it's destined to come out.
Pisces
You need to rid yourself of distractions to get shit done this weekend. Yes, social media is blowing up with hot takes over the news this week, but you'll never finish the task at hand if you can't pull yourself away from Twitter. Find a quiet place where your WiFi is dodgy so you can work. I mean, that's my advice, but I know you're just going to procrastinate until the last second. You are a Pisces, after all.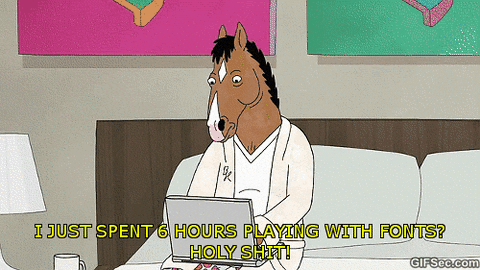 Images: Giphy (6); Unsplash/Candice Picard