6 Bridal Shower Themes That Will Piss Everyone Off But Pull In The Likes
As a recently married woman who thinks daily about the things she wishes could change about her wedding, I still find myself stalking wedding Facebook groups, attempting to heave wisdom upon unsuspecting brides-to-be like an old witch in a Disney movie (but like, a hot old witch, right?). 
Naturally, as more and more of my friends get engaged and I feel the fiery jealously of no longer being the center of attention, I'm here to help them plan their perfect days. Like any wedding bitch knows, after the festivities are over, you're kinda just sitting around wondering "what the f*ck do I do now?" So, you plan other peoples' sh*t and try to act like the fact that you're irrelevant doesn't keep you up at night. 
So, my big tip of the day for any brides-to-be out there? Don't sleep on the bridal shower. I know by the time you've planned your rehearsal dinner, ceremony, cocktail hour, reception, after-party, and most of the bachelorette party (because let's be real, your MOH isn't going to do it exactly right), you don't have the energy to give a sh*t about a shower where your mom's friends will get tipsy and make outdated, suggestive jokes. 
That, my beautiful brides, is where you're so very, very wrong. Naturally, the shower seems like the lamest of the parties (rightfully so), which is why this is truly your chance to wow your guests. And the best part? You don't even have to be original because everyone's just expecting to show up and throw presents in your perfectly made-up face. Utilize any one of the themes below and relish in the fact that while they might elicit eye-rolls because they may not be the most original, they'll absolutely up your engagement season aesthetic.
Theme: Elegant Tea Party
Like pumpkin spice, oversize sweaters, and being obsessed with Beyoncé, there's a reason things are basic: because they're good. So, f*ck it. Order those expensive crustless cucumber sandwiches and throw a petticoat on under your floral print dress—it's your party, goddammit, and you can be basic if you want to. 
Why People Will Hate It: Your guests will have to squeeze the event in with all of the other identical tea party showers happening this year, but hey, at least they can reuse their sunhats! 
Why It's An Instagram Win: Sundresses? Finger foods? Wearing wide-brimmed hats inside? While there's nothing unique about spiking your tea or drunk-eating macarons, there's also nothing not worth putting in your story, so chill on the criticism and enjoy the perks of being a basic ass bride. 
Theme: Honeymoon (see also: Paris Romance)
incase anyone was confused, the best gift to give for a wedding is cold, hard cash

— betchesbrides (@betchesbrides) November 14, 2019
Fact: 8/10 brides will go to Paris for their honeymoon. Disclaimer: I don't actually know if that's true but it seems hella likely because, f*cking duh. It's Paris. Either way, the honeymoon is one of the most important components of the wedding because you finally get to eat, sleep, and stop making small talk with pushy relatives. Why not dedicate your shower to the (most likely) European destination you're visiting, so you can brag about the trip you're going on while simultaneously stocking up on travel essentials?
Why People Will Hate It: Awww! Buying you presents for the romantic, month-long trip you'll be taking that they're not invited to? What's *not* to hate?!
Why It's An Instagram Win: Sure, there will be some cute ops during the shower, but more importantly? You're setting yourself up for social media success when you finally jet off with your ball and chain the love of your life. Those matching Away suitcases? Check. The rose gold passport holder with a few hundred euro tucked inside from grams for the casual "at the airport with my passport" shot? Mhmmm. The professional photographer to snap pics in front of the Eiffel Tower? Done and done. 
Theme: Gatsby
Between flapper gowns, feathers on every surface, and sequins you'll be pulling off of your body for the next decade, the Gatsby theme is sooooo been there, done that, did it again and don't want to do it again. Still, say what you will, but any excuse to be extra and don a faux fur coat is fine by me.
Why People Will Hate It: With 2020 very near on the horizon, our social calendars are already going to be saturated with art deco-inspired parties. While yes, that means your guests already have the headbands and skinny cigarette holders, how many 1920s dresses do you *really* want hanging in your closet? 
Why It's An Instagram Win: I don't care how many 1920s parties I'm forced to go to: there's just something so f*cking great about them. Whether it's the excuse to dress like an old Hollywood star or slurp Champagne like it's illegal, the theme may be overdone but my God, it's still glamorous as hell. 
Theme: Wine Tasting
Going to a bridal shower tomorrow where the bride has requested we all bring our favorite bottles of wine, as a gift.

I hope we don't have to put our names on them. I know nothing about wine, other than I like the kind with alcohol in it.

— Linz DeFranco (@LinzDeFranco) August 23, 2019
As far as basic bitch themes go, this one is easily the best. The whole point of it is to just get drunk. Sure, there's the ruse of being sophisticated and detecting the different notes in different full-bodied reds, but in reality, it's just an excuse to get schwasted with multiple generations of women while you make penis jokes. Which is, of course, the ideal way to enter married life. 
Why People Will Hate It: Whether it's involving a rental shuttle, trips to multiple vineyards, and tastings at each stop (happily paid for by your maids, of course), or just a sh*t ton of wine in your aunt's sunroom, everyone will either shell out a whole lot of cash or a whole lot of Advil the next day at work.
Why It's An Instagram Win: I'm sorry, have you ever gone to a vineyard and not taken a bomb-ass photo? Between the cute outfits, the alcohol-induced poses, and the grapevine backdrop, getting likes on winery photos is just like, the rules of Instagram. 
Theme: Destination
The destination bachelorette party wasn't enough. The destination wedding wasn't even enough. You felt the need to suck every last cent out of your friends' bank accounts in order to have the most over-the-top celebrations of all time. Is this a ploy to make all of your guests so poor that by the time they're engaged they'll have to settle for a backyard wedding with a first-generation iPod as the DJ? Maybe. But it also means that your shower will be better than anyone else's shower, and that, my dears, is a gift in itself. 
Why People Will Hate It: Oh, hello. Another chance to buy a flight, split a hotel room, and overpay for watered-down cocktails by the pool? Fun!
Why It's An Instagram Win: Assuming you've been working out like a f*cking beast for your wedding (which you have, of course, because you're having a destination shower where you'll 100% be in a swimsuit), this is yet another opportunity to show off your abs while chugging vodka sodas like they're water.
Theme: Couple Bridal Shower
just gotta make absolutely sure – girls who post long captions about their bf full of inside jokes know that they don't HAVE to do that right??

— Betches (@betchesluvthis) December 15, 2019
The couple's shower is easily the one you'll come across the most often and will absolutely be the most upsetting for your guests. In theory, it seems great: you can keep an eye on your man while you and your MOH judge the girl who decided to wear an off-white wrap dress. In reality, however, all of the guys will just stand around, having no idea what to do as the couple unwraps presents for two hours and the non-engaged girls will end up either fighting with their boyfriends in your parents' backyard about why they're not married yet or else crying over being single. 
Why People Will Hate It: Relationships will literally crumble and you won't be able to make fun of your SOs like you would have if the guys just stayed home the way the wedding Gods originally intended.
Why It's An Instagram Win: With plenty of useless men hovering around with absolutely nothing to do, there's always someone to snap a pic for the 'gram, and honestly, isn't that what getting married is all about? 
Images: Shutterstock; betchesbrides, linzdefranco, betchesluvthis / Twitter
Which Wedding Trends You Should Avoid, According To An Expert
Saying that planning a wedding is stressful is like saying water is wet or Jax Taylor has issues with infidelity. So I won't sit here and wax poetic about all the nights you'll wake up in a cold sweat because you had a dream that your table runners were apricot when you had specifically ordered tangerine. But I will say that you're going to be left with a lot of decisions. What's in, what's out, and what's totally gag-inducing when it comes to weddings seems to change by the minute. Is burlap still chill? Should you have a dessert buffet? How about a food truck? Are strapless dresses completely dead? To help guide you in your multi-tiered wedding plans, we asked our in-house expert, Caroline Greif, CEO of Birch Event Design, about what their team foresees as the future of classic, trend-forward weddings for 2019 and beyond.
What's Out

According to my Pinterest page à la 2015-16, burlap, Mason jars, cowboy boots, and barns are very in. Did we all throw up together? Good. Every trend and decor element has its day, but there are definitely a few things that our friends at Birch Event Design say are right out. "Mason jars are outdated. Many people are still doing the earthy vibe, but in a more glamorous fashion." In other words, bundles of twigs and rustic lanterns are a way to bring that nature/farm vibe without throwing a burlap runner down your tables.
Additionally, "Boutonnieres and corsages are no longer necessary—they are a little outdated—corsages more so than boutonnieres. However, they are more traditional, so I wouldn't say not to include them if you like being traditional." So yeah, if you're absolutely set on a v traditional wedding with all the bells and whistles, go ahead and include the corsages, but don't feel like you have to if it just isn't your thing.
What's In
View this post on Instagram

Last year we had food trucks, donut walls, and greenery f*cking everywhere. Our experts say that some of their new favorite trends include ceiling treatments and decorative walls. "These trends add a lot of excitement to a room and really make a bold statement. It's no longer just about centerpieces and the ceremony, and I expect these trends to be around for a while."
So if you've ever really wanted hanging flowers and walls decorated with pictures and draped fabric, you're in luck, cause that sh*t is in. Plus, it'll add softness and atmosphere without more centerpieces and (gag) uplighting. Nobody likes uplighting.
What You're Likely Doing Wrong
View this post on Instagram

If you're desperately searching for that perfect classic trend to weave into your wedding day, or the most amazing flowers for your bouquet, be careful where you look. "I think some trends tend to get overplayed because everyone gets their ideas from social media. I always suggest that our clients design their event based off of what they like, and not just off of what others are doing on Instagram. Be unique!"
Bottom line, you may see someone with hanging eucalyptus or a croissant tower (IDFK) on your Pinterest feed, but if it doesn't feel like you, don't feel like you have to fit in to the trend.
What's Not Done Enough

Speaking of your floral arrangements, Greif says, "I always recommend to be bold. People often play it safe with whites or light pinks, but dark colors are much more dramatic. Natural flower colors are so magnificent and people are too nervous to let them shine." You heard it here first: don't be afraid to pick those near-black dahlias or those wine-red roses.
It's better to have bold choices shine than to feel like you have to hide behind pastel everything (unless you're super into that). I had a close friend get married in a flower garden, and the combination of flowers in her bouquets and the background of her photos was f*cking amazing. She chose nude and pink colored dresses for the her bridesmaids, too, so that the flowers could really be the star of the show. It worked so well, and I'm still hella jealous.
What's Best To Avoid

If you've ever watched Four Weddings, you know that some brides are obsessed with the idea of sticking to a theme. Whether it's "Halloween" or "Winter Wonderland", people are really into the whole notion of making their guests forget that the theme is actually (and should be) "wedding", with a few subtle thematic elements (like pumpkins for your Halloween wedding).
"You have to be very careful with themes. Doing it the right way can be costly, and if you aren't going to do it right, it's probably best not to do it. What you can safely do is translate your theme into a beautiful color palette with elements and floral arrangements that subtly reflect the theme. If you still want to bring it to life, but don't have the budget for it, create a moment, such as a striking entrance design that goes all-out on the theme, but ties into other elements throughout the wedding."
So if you're dying to have an Art Deco/Gatsby wedding (honestly so 2016), then really f*cking go for it. Don't get some geometric cocktail napkins and a feather headpiece and call it a day. Go big or go home. That's why it may be better to take theme elements from several eras or styles you love and marry them together, rather than backing yourself into a corner just for the sake of paying tribute to the 1920s or a v spooky holiday.
Images: Clane Gessel Photography; Shutterstock (2) Unsplash (2); bircheventdesign / Instagram
If Your Wedding Is One Of These 7 Themes, I'm Not Coming
Wedding season is almost upon us, meaning that it is nearly time for us to spend thousands of dollars on outfits and hair in hopes that a photographer will get a good candid of you that will serve as your prof pic for the rest of time. It's an important time. Over the next few months, every couple whose engagement photos took over your news feed this year will again flood your newsfeed with pictures of their "Under The Tuscan Sun" themed wedding, at which point you will be free to look through every possible image of the event and judge whether or not it looked fun or tacky AF. Given that every wedding occurs within a 3 month period of time, a lot of couples will go out of their way to try and make theirs stand out amongst all the outdoor-rustic-sunset-mason-jar-wilderness weddings that seem to be out there and some of them will, inevitably, be extra. Here's our list of 7 wedding themes that absolutely stop, or at least be viciously shaded in your group chat.
1. The Disney Wedding
We all have that one friend who is still obsessed with Disney despite the fact that they are now a grown person who does taxes and shit. When two such people inevitably meet by being placed in the same log on Splash Moutain, there will be a Disney themed wedding in your future. Either that, or the bride is just extremely overbearing and immature and the groom just doesn't care. There are several issues with this: first off, no matter how beautiful a bride you are, or how long your fucking hair is, you are not a princess. You're just not. When this wedding is done you and your husband will go back to your shitty apartment, make a Blue Apron, and watch Netflix. No magic carpet or castles involved. Secondly, you two are adults, and we are gathered here today to celebrate the fact that you will bang only each other for the rest of time. Let's leave the children's characters out of this. Third, and most importantly, it's just not original. Google "Disney themed wedding." Do it. Your computer will literally overheat just trying to load the results. This idea is so unoriginal that Disney literally has an entire website that is literally called DisneyWeddings.com dedicated to helping facilitate these freaks celebrate their love by pretending to be a fictional couple with troubling gender roles for a day. If you're going to waste your wedding on a theme that screams "I am dissatisfied with my adult life" at least make it original. I know you guys want to live "happily ever after" but the way to do that is by learning about practical decision making, not whatever this bullshit is:

2. Destination Weddings
Destination weddings sound fun in theory. Who doesn't want to go on vacation? But what they really are is a giant pain in the ass for everyone involved. Like, yes, spending a week in Bali sounds amazing, but spending a week in Bali with my high school lab partner, her new husband, and all of their extended family sounds less so. Also, I was saving up money and vacation days to go on my own fucking vacation where I could focus on me and do whatever the fuck I want. Now I gotta allocate some of my precious paid vacation and alcohol savings account to flying on Virgin America with you and 300 of your closest friends? No thank you. Just have your wedding in a nearby mansion that once housed slaves like a respectable person.
3. Harry Potter Weddings
Last year, Buzzfeed ran an article called "This Harry Potter Wedding Was Tasteful AF" and, spoiler alert, it was not (also Snape kills Dumbledore). You need only to look at the very first image of the bride and groom as Azkaban prisoners to see the truth. Harry Potter themed weddings are cute for about 5 minutes until you realize that butterbeer is actually really fattening, and "Hedwig's Theme" is not nearly as fun to drunkenly sing along to as "Shout!" or "Hey Ya." And look, I'm sorry, it seems like this couple spent a lot of money on this wedding and a lot of time thinking about detail but the bottom line is nobody gives a fuck. Seriously. You spent thousands of dollars on a cathedral and handmade wands for all of your guests that they will probably lose by the end of the night because, guess what, weddings are for getting drunk. Nobody will remember your golden snitch accent bracelet, or the fact that the shots came in little potion vials. They're going to remember part of the ceremony and waking up in a cold sweat next to one of your groomsmen feeling like they just got hit by the Knight Bus. For all that money you could have gone to Harry Potter World in Orlando like four thousand times. Also don't think I didn't notice that you must have destroyed like 50 Harry Potter books to make that bouquet. Hermione would not be pleased.

4) Alice In Wonderland Wedding
This is a subset of the "Disney Wedding" for people who still shop at Hot Topic. We get it. You're "dark". You like the Disney movie that is about a little girl on an acid trip. You're just a regular Tim Burton, aren't you? We're all so impressed. If you need any more proof of what type of person sends out wedding invitations that read "We're All Mad Here!" then might I remind you that the most famous couple to ever utilize this theme was Ashlee Simpson and Pete Wentz. Is that really who you want to be associated with? The only way that this theme could be worse if you added a Nightmare Before Christmas reception and dressed up your bridesmaids like Beetlejuice. If you really want to be edgy, don't have a fucking wedding. No need to confuse the fuck out of your 95-year-old great aunt Muriel when instead of a priest you have a grown man in a pink cat costume reading riddles at you.

5. Rustic Hipster Barn Wedding
This wedding was really cool the first four thousand times, but now it is just over. I'm sorry. I can't drink out of any more mason jars, and if I see another fairy light, I will explode. I don't need to receive a free Polaroid camera with my place setting, and I definitely do not need to be dancing anywhere in the vicinity of an actual barn, farm, or livestock of any kind. Please just get a reception hall where there is no chance that I get drunk AF and wake up next to a live pig. People use these weddings to seem low-key and thrifty, but anyone who has ever been to one knows the truth. These weddings cost a shitload of money and take forever to plan. Are you seriously telling me that making your own DIY reclaimed wood place settings is more chill than just hiring a fucking wedding planner? I see you, rich hipsters. We all see you.
6. Native American Wedding (If You Are Not Native American)
When planning a Native American themed wedding, ask yourself one question: Am I Native American? Is my partner Native American? If the answer is "yes" to one or both of these questions, then proceed. If the answer is no—halt. Pause. Do not continue. Recall your invitations. It is 2017. We're not dressing up like other cultures anymore. We're not doing it. I get that you're into yoga and wearing a bindi is fun, but Indian weddings are for Indian people. Same goes for Japanese weddings, no matter how "into anime" you are. Throwing an ethnic wedding for a race you are not a part of is a very good way to get on a Buzzfeed list of the 10 Most Cringeworthy Weddings or to be the subject of some righteous liberal Twitter freakout that will only end when you and every member of your family either changes their name or dies. Don't believe me? Just ask the Shermans, whose Native American themed wedding featuring absolutely 0 Native Americans spawned this Daily Mail article and at least a thousand years of nightmares.

7. Shrek Wedding
As far as I can tell, the "Shrek Wedding" has only happened once, but I think we can all agree that humanity needs to do everything in its power to ensure that it never happens again. Why would anyone ever want to have a Shrek wedding? Honestly, I can't say. I can't get my mind into that place. And why would anyone, even if they were going to have a Shrek wedding, choose to dress up as Shrek and Fiona in ogre form, rather than in prince/princess form? There is truly no explanation other than that there are a lot of fucked up people in this world and sometimes two of them meet and get married.
This Couple Had Their Wedding In The Worst Location Known To Man
It is wedding season, or, as we like to call it here at Betches, roasting weddings season. You guys know our feelings on brunch weddings, Planet Fitness weddings, and don't even get us started on weddings without open bars (should be illegal), but we have not yet had to address the now pressing issue of people who want to get married on a public bus. Yep, you heard right. Two people, Osvaldo Jimenez and Kara Mullins, got married on a public bus, and now we are honor bound to roast them. Sorry Osvaldo and Kara, but you brought this upon yourself. Congrats on the nuptials tho…
So first of all, we should examine why someone would choose to get married on a New York City bus and not an elegant yacht or barn or a fancy old house or one of the many non-bus options that are available to couples in 2017. Basically, it's because they met on a bus. Okay.

Before you go saying that shit is cute, take every seat. My boyfriend and I met at a dive bar called The Commodore in Bushwick. Am I getting married at a dive bar called The Commodore in Bushwick? Fuck no! I'm getting married in a castle like a normal goddamn person. (IDK how much it costs to get married in a castle, but we're going to make it happen.)
For those of you out here who are not familiar with the MTA or the New York City public bus system in general, let me tell you point blank: A public bus is a terrible place to be for any amount of time, let alone for the duration of your wedding. The things I have seen go down on a New York City public bus would make your hair stand on end, and I'm not talking about overly gushy custom vows. (Those things include, but are not limited to: a guy jerking off and subsequently getting kicked off the bus, a woman eating noodles, and a bus driver who refused to stop at multiple designated stops and kept all the passengers hostage for a brief period of time.) Honestly, the only variety of bus it would ever be acceptable to get married on is the Magic School Bus, and from what I've heard that shit is booked solid for the next 3-4 years.

Do you really want to get married in the exact location where just 12 hours earlier a homeless guy shit his pants? Really? Is that romance to you?
According to People, the ceremony took place on alate night M14D bus and had 80 attendees. So not only did they have their wedding on a New York City bus, they had their wedding on a crowded New York City bus which, if you have not experienced it, is a singular hell on this Earth. And I don't even need to tell you that this bus was not equipped with an open bar (again, should be illegal), so the guests couldn't even be drunk for the experience.

Lastly, wtf happened to other people who literally needed to use the bus? Imagine waiting 15 minutes, mentally preparing for a late night NYC bus ride, only to be told you can't get on because a pair of hipsters need to hold their wedding ceremony on it? Then you have to wait for God knows how long to get on another bus, all because two people wanted their wedding pics to go viral (a noble goal, but still, rude). I'd be truly so pissed. And just imagine if you were the bus driver? Here you are, just trying to finish out your route, and suddenly you're underdressed for a wedding. IDK how much bus drivers are paid, but they are definitely not paid enough for that shit. No fucking way.

So readers, I implore you, don't be fucking cute with your wedding. Get married in a place that can comfortably house people and doesn't disrupt strangers' commutes. And for the love of God, get an open bar. Your guests will thank you.
9 Wedding Favors That Are Never Acceptable To Give Your Guests
Being invited to a wedding is like, usually super fun. There's free food, dancing, awkward family interactions, and a chance to dress up and try to steal attention from the bride celebrate the new couple. As a bride, wedding favors—if you're doing them—are important. It's the last little bit of the wedding someone will see/hold/eat, and getting the formula right will totally make or break your wedding (probably but not really). Don't think that giving out just anything is going to be appreciated and super okay and your guests will love it. In reality, your guests will be receiving these gifts after several hours at an open bar (if you don't have an open bar at your wedding, did you even get married?) and drunk people are the world's harshest critics. They are known to yell "Fuck this!" at nothing in particular and start crying because someone in their vicinity is "too ugly." Don't skimp on trying to impress them. They are quick to anger and will tweet their feelings. In our extensive binge drinking research this wedding season, we've discovered there are some very bad, awful, and shitty excuses for gifts that many people still consider acceptable. Don't make the same mistakes.
1. Monogrammed Anything
Nobody wants anything with your name, the groom's name, and the day of your wedding on it. Sorry, but no one is going to display that shit proudly in their home for years to come except maybe your grandmother and slightly offbeat friend. Also like, your initials are not my initials. A napkin with someone else's initials on it is quite literally useless to me.

2. Coasters
Does anyone even use coasters anymore? Except for your mother, who practically faints anytime a glass even threatens to sweat on her recently treated mahogany antique farm table, there's really no point to these. Take off extra points if the coaster is monogrammed, or displays the bride and groom's engagement photo. Do you really want me to put my can of rosé on your face, Karen!?!? I appreciate you trying to drag me into adulthood with your party favors, but no. Just no.

3. Paperweights
Well, if your guests work in wind tunnels, outdoors, and on top of mountains, I guess I'm wrong in saying these are useless. As it stands though, most of us sit in small, airless, and less-than-5mph wind zones while we work, so the idea of a paperweight is pretty fucking dumb. Next.

4. Pens
Omg I'll always remember your wedding with this pen reminding me of the date of your unending love! Every time I fill out a check for a couple pledging their undying eternal commitment I'll remember how much FUN I had at your super awesome wedding! Seriously though, way to give the one gift people are literally guaranteed to lose in the next week. The only way you could have done worse was if you'd given out tiny Bic lighters. You have failed.

5. Photos Of The Bride/Groom In Any Capacity
I love you. I love you so much I just spent a shitload of money on wedding attire and travel for your nuptials, but I don't love you enough to keep a small photo of you in my wallet, on my fridge, in my purse, on my keys, or on/near my person in any capacity ever. I have social media for when I miss your face, and I don't need a reminder that you took some engagement pics.

6. Wine Stoppers
Do you know how many open bottles of wine are in my home at any given time? Either six or zero (the limit does not exist) so giving me another wine stopper is really not necessary. I know you spent all of $0.30 and a tiny child in Vietnam crafted this heart-topped wine accessory with the utmost detail and love, but it really wasn't necessary. I'll use tin foil to cover my alcohol, which will be open and available for only 1-2 days before I drink it.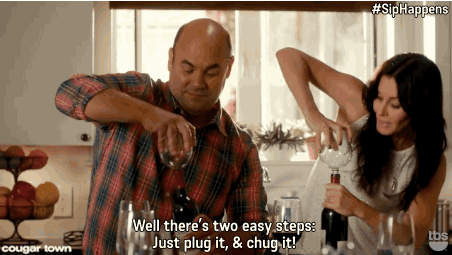 7. Keychains
Does anyone have keychains anymore? I saw an article on the dangers of heavy key chains on car keys and am now super fucking scared the weight of that last Paw Patrol accessory will be what it takes to rip off my key ring and leave me unable to stop my vehicle. Also, anyone can go to the dollar store and get a keychain. Don't offer these at your fucking wedding in any capacity.

8. Homemade CDs
I wouldn't have believed people did this if I didn't see it listed as a horrible favor on The Knot, Huffpost, and Reddit multiple times. WHAT'S WRONG WITH YOU? Why would anyone want a CD of the songs you played at your wedding or, even better, a mix of songs celebrating your love? I literally don't even have a CD player. You basically just handed me circular trash. Get this shit gone, immediately.

9. Jordon Almonds
Jordon almonds were cool back in the 1960s. There are people who still like them, and those people are your mom and her friends. That's fine, but please don't give these out as a favor. Sure, have a lil bowl full of them and some pouches for people to take. But if you're offering a real favor, this better not be it.