8 Times You Should Take Your Engagement Ring Off
So you got engaged, the proposal was perfect, and the ring is everything you asked for (because you helped pick it out). Now you're going to be spending the next few weeks/months staring at your hand constantly and angling your hand just so in photos so you can not-so-subtly show off your ring. And you're probably never going to want to take it off, which makes sense, but in order to keep it in mint condition, you're going to have to remove it from your finger on certain occasions. They say diamonds are forever, but they won't be if you're not taking proper care of your ring. We've asked wedding and jewelry experts Kelly Villarreal from Ada Diamonds and Mary Claire Newcomb from Here Comes the Guide about when you should be taking off your ring and how to keep those diamonds shining bright. 
 1. 

Working Out

Kelly Villarreal suggests that when breaking a sweat and handling machinery in the gym, it's best to have your precious ring removed… even if that means its presence can't be used to deter creepy gym bros from hitting on you. She explains, "Lifting heavy objects or pushing into your hands can put pressure on the base of your ring, causing it to compress or bend out of shape. In extreme circumstances this can lead to fractures and breaks in the metal." Yes, this even applies to those of us who don't identify as Crossfit queens or bodybuilders. No amount of calories burned is worth a dent in a band that is supposed to last you forever. Not to mention the fact that your fingers tend to swell after an intense sweat sesh. Just put it in a safe place before you leave the house, and be thankful your attempt at a Kayla Itsines workout didn't cost you thousands.
2. When Your Hands Will Be Wet Or Submerged
My wedding ring fell off in the shower. Instantly broke down. I'm just a skeleton with skin now. Take care of your health folks.

— Special Agent Smith (@ItsMrSmith) June 2, 2019
Villarreal emphasizes that it is very important to be mindful of your ring when, "doing the dishes, doing laundry, cooking, waitressing/bartending, house cleaning, or swimming." She explains, "cleaning products and harsh chemicals (such as chlorine) can cause build up on diamonds and dull the polish/rhodium from the metal of your ring more quickly." Ideally, you should try to milk the fact that you're donning a precious gem 24/7 and use it as an excuse to avoid the housework that might endanger it…but when that excuse stops working (and the stack of dishes in the sink start driving you crazy), store it in a safe place. 
3. Sleeping
The diamond needs its beauty sleep just as much as you do. Villarreal warns that when sleeping, "the prongs of your ring can catch on your sheets, or rings can be knocked against things in your sleep, damaging prongs or causing diamonds to become loose or fall out." There's really no point in risking damage to your ring for the sake of leaving it on while you get your eight hours—one of the only times you won't be able to show it off. Plus, we all read that story about the woman who swallowed her engagement ring in her sleep, right? Let that be a cautionary tale for you. 
4. When Applying Lotions Or Cosmetics
View this post on Instagram
Just like other chemicals, cosmetics and other products can cause your ring to lose its shine. Villarreal explains that when applying products with your ring on, "it can wear away the polish and rhodium more quickly." She adds, "Lotions and cosmetics also result in build up over time that dulls the look of your diamonds, or in cases of small melee diamonds, can completely cover over stones." And finally, she advises, "Keeping your ring away from these products, along with regular cleaning, can keep rings sparkling brilliantly for much longer." Truthfully, I'm probably never going to remember to take my ring off before applying hand lotion, because I do that approximately 50 times a day. But knowledge is power. The more you know, and all that.
5. When Wearing Gloves
If you're going to listen to any of this advice, listen to this. You wear gloves more often than you'd think, especially if you live in a place like New York, where winter lasts for more than half the year (or so it seems). Mary Claire Newcomb declares, "Ski gloves and rings are archenemies, since your ring size naturally decreases when it's cold outside—leading to a loose ring that can easily slide off." I'm going to go ahead and equate "ski gloves" to regular-ass winter gloves because I'm not bougie enough to go skiing often enough to have special gloves just for that. And it's not just when wearing cold-weather gloves that you should take your ring off; in addition to winter gloves, Newcomb says, "Gardening gloves can accidentally pull an engagement ring off upon removal." She adds, "And for those in the medical profession who wear latex gloves, oftentimes the prongs of the ring get bent over time as they get caught on the latex material." I guess this means that I'm never wearing gloves again. The idea of keeping my engagement ring in a jacket pocket for the sake of wearing gloves seems far more dangerous than subjecting my hands to the winter cold. 
6. When It's Not Insured
Your diamond ring is probably expensive, and just as you would treat anything valuable, get insurance! Newcomb recommends, "Look into homeowner's insurance, renter's insurance, or straight-up jewelry insurance for that baby. It's super inexpensive and a lifesaver when needed!" Like, don't be an idiot. Just think about all of the things you have insurance for that you care much less about! I don't know about you, but I would happily forego dental visits for the foreseeable future if it meant protecting my new diamond. If Taylor Swift can insure her legs, you can surely insure your engagement ring. 
7. When It Doesn't Fit Properly And/Or Is Damaged
I know you want to wear your ring, but if it doesn't fit properly, it's an easy fix and you'll get back to wearing it ASAP, promise. Newcomb explains, "Whether it's too big or too small, you can damage an ill-fitting ring (or even worse, lose it) quite easily." She points out, "if something is already amiss with your ring, don't take chances—just take it to a jeweler as soon as you notice it. Wearing it could make a simple fix a more difficult one in the end." If you are anticipating a proposal from your hopeful forever-plus-one, take this as a cue to make sure he knows your ring size (or, in the case of my boyfriend, realizes that rings have sizes). If you're too traditional to help him pick out the ring, you shouldn't be fine, but at the very least help the guy out by leaving some of your rings around the house so he has something to reference. 
8. When You're Traveling
It takes a lot to take off your engagement ring but safety and security should always take priority. There are two main reasons to take your ring off while traveling: potential damage and unwanted attention. If you're traveling on a bachelorette party, chances are you're going to be getting a lil' too drunk, making your ring a liability. Keep in mind, most insurance companies will only let you take out one major claim so don't waste it on something as preventable as this. Traveling foreign countries is another time you'll want to leave your ring at home. You're inadvertently drawing attention as a tourist, don't give someone a reason to make you their target. 
Images: Jad Limcaco /Unsplash; @ItsMrSmith/Twitter; betchesbrides / Instagram (2)
The Story Of A Woman Who Swallowed Her Engagement Ring Is Hilarious
If that title doesn't say it all …
As the internet is the gift that keeps on giving, we continue to find absolutely incredible stories about when absurdity meets weddings. This week's ridiculous story comes from California, where a woman's night terrors took a less sweaty and more ER-tinged turn.
Let's dive in, shall we?
WTF Happened
Jenna Evans detailed that fun time that she literally swallowed her engagement ring in her sleep in a Facebook post that's gone viral. Read that back again slowly. She actually, literally, had such nightmares fueling her sleep that she SWALLOWED HER ENGAGEMENT RING.

"So, in case you missed it, I swallowed my engagement ring in my sleep on Tuesday night. I actually remember doing it, but I thought I was dreaming, so I went back to sleep. On Wednesday morning, I realized my ring was not on my hand and had to wake Bob Howell up and tell him that I swallowed my engagement ring. I don't think he believed me right away. We laughed pretty hard for about an hour and a half, called my mom, laughed until we were crying, googled 'do other adults swallow rings" because kids do it all the time, but apparently it's less common for adults."
Let's all pause for laughter here. I admire this girl for actually TELLING her fiancé that she swallowed her engagement ring, because I think I would have died of embarrassment first. Let's continue.
"I went to urgent care where I struggled to explain why I was there, because I was laughing/crying so hard. The doctor ordered an Xray and seemed pretty shocked when she walked back in with a second doctor and showed me that sure enough, my ring was right there in my stomach! They called a gastroenterologist and decided it would be best NOT to let nature take its course. (Thank God) Before I left, she recommended seeing a sleep specialist as well. 
Bobby took me to the GI doctor where I got to tell a whole new group of doctors and nurses that yes, I swallowed my engagement ring. At this point, I could definitely feel it in my guts, it was starting to really hurt and make us nervous. They decided an upper endoscopy was just the thing and said don't worry its not big deal, but please sign this release form just in case you die. 
Then I cried a lot because I would be SO MAD if I died. I waited a long time for that damn engagement ring and I WILL marry Bobby Howell DAMNIT. "
This girl GETS me. Like, you finally found the guy, got the ring, and are literally planning your dream wedding. I would be PISSED if I died and didn't get to check that sh*t off my to-do life list.
So, Did She Die?
No, she obviously didn't die, because she wrote about the story on Facebook—and thank God, because this story def makes for something to tell and re-tell her kids and grandkids for years to come. "Remember that time mommy ate her engagement ring while dreaming? Yeah, that was hilarious."

"So they push the sleepy drugs, and right as I started to feel that wave of warm and fuzzy sleep I said to the doctors, Bobby would LOVE this. Everything went great, they found my ring just beyond my stomach in my intestines, retrieved it and gave it to Bobby, not me. ?
Apparently I don't do great with anesthesia because I came out of it hysterically crying and was totally inconsolable. They got me out of there as quickly as possible and gave us a list of what I could eat (soup, crackers, light sandwich, yogurt etc.) So I demanded that Bobby take me to In n Out and Chickfila. He loves me, so he drove me through In n Out and got me a double-double, mustard fried with cheese fries and a chocolate shake but put his foot down and said no to Chickfila. I probably cried as I stuffed cheese fries in my mouth. I asked for my ring, he said no. Thank God I had that chocolate shake. "
Again, this girl is my spirit animal. I, too, would've broken down into hysterics had no one bought me Chick-fil-a after this f*cking ordeal. Like, I ate a diamond and had to BE PUT TO SLEEP to get it out again. That's a rough day, no matter how you look at it. (Although I will not publicly support blatantly disobeying your doctor's orders.)
"Bobby finally gave my ring back this morning – I promised not to swallow it again, we're still getting married and all is right in the world."
Wow, like, talk about a great story, guys. That was a wild ride from start to finish. I hope her promises mean something and she really does her best not to eat her ring again. I assume the doctors would find that super entertaining, though.
Wait, What Was She Dreaming About?
Thankfully, Jenna has also filled us in on exactly WHAT she was dreaming about that caused her to swallow her (apparently) giant engagement ring:
"**update- for inquiring minds, I was having a dream that Bobby and I were in a very sketchy situation involving a high speed train and bad guys (I have very exciting and vivid dreams) and he told me I had to swallow my ring to protect it; so I popped that sucker off, put it in my mouth and swallowed it with a glass of water riiiight about the time I realized what I was doing. I assumed this too was a dream, because WHO ACTUALLY SWALLOWS THEIR ENGAGEMENT RING, so I went back to sleep. 
I also had no idea this would go viral – please be kind. I didn't do it on purpose and I'm not trying to change the world here, just share a funny story and hopefully a good belly laugh. Pun intended.
Ring is lovingly made by Simone Jewelry Designs in Houston, Tx. Jewels so lovely, you could eat them. But dont – trust me on this."
Dearest Jenna, we hope you have an amazing wedding, honeymoon, and marriage. Maybe don't sleep with your ring on anymore—just saying.
Images: Scott Webb, Unsplash; Giphy (2)
This Wedding Ring Is Perfect For Paranoid Psychopaths
It's like, the first rule of feminism to trust no fuckboy, but there's a difference between having a healthy sense of paranoia and literally branding your hubby's marital status into his skin. For psychopaths with no sense of boundaries, there's an anti-cheating wedding ring that does exactly that, because I guess chastity belts are frowned upon these days.

Here's the idea, according to Refinery 29:
"A jeweler called Jason of Beverly Hills has designed a wedding ring embossed with the word 'married' on the inside, so that when you take it off, the word stays imprinted on your finger."
Stepping up that ring game #branded #jasonofbh #cheatersbeware pic.twitter.com/zzxsr20Zvp

— Çoëuřs (@Coeurs_Noirs) January 5, 2017
I don't even know where to begin with how fucked up this is. Yes, some people (not just dudes) take off their wedding rings so they can hide their cheating, douchebag ways from the people they hit on. But if you're suspicious that your partner might cheat on you, what are you doing with them in the first place? There are two options here. 1) You're putting up with a cheater because you have no self-esteem, in which case you should dump their ass and crowdfund a post-breakup solo trip through Europe. 2) They're putting up with your paranoia because they have no self-esteem, and you could both use some therapy.

When Refinery 29 asked for comment, the company apparently responded, "Jason would like to think the design of the ring contributes to successful marriages. The ring is a symbol of a union between two people who love each other and should be viewed as that."
Can someone please explain to me how branding "MARRIED" on your partner's finger contributes to "successful marriages"? I think we can all agree it's not a symbol of a romantic union, it's a symbol of a lack of trust at best and sheer craziness at worst. Plus, as an anti-cheating tool, it's super ineffective—cheaters can totally just take off the ring a few hours (minutes?) before and wait for the mark to fade. It's not rocket science.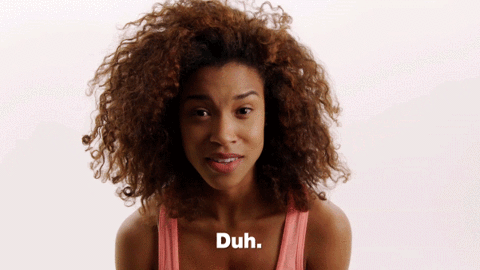 The company claimed that the jeweler got the idea from his wife, who "wished the ring would leave a mark on him if he was going to keep taking it off." Aka a lesson in not letting your psychopath spouse have any say in your business decisions.
Basically, if you're going to get a body modification in the name of true love (vom), just jump on the matching tattoo bandwagon like everyone else.