The 5 Types Of Wedding Guests That Won't Give A Gift & How To Deal With Them
The topic of wedding gifts, specifically whether or not a wedding guest must give one, is touchy. While it's by no means mandatory to gift the happy couple, most consider it the right thing to do. It's a gesture of goodwill and a lovely way to express your support of the newlyweds. That said, it's highly likely that not every guest at a wedding will oblige. In fact, it's been estimated that between 7 and 10% of guests at a wedding fail to give a gift. If, like me, you're: a) petty AF and/or b) someone whose love language is receiving gifts, you may be wondering WTF is wrong with these people how to handle this situation. Fortunately for you, I've been through this and have some advice on the matter. To be clear, you should not accost every person on your invite list who failed to get you something off the registry, or make a passive-aggressive Facebook status derailing "how selfish people can be these days". What you should do is take into account the particular circumstances, your relationship to the person, and act (or don't act) accordingly.
1. The No-Show
Let me be clear. By "no-show," I don't mean someone that RSVPed "yes" and then failed to show up to the wedding at the eleventh hour. Barring a true emergency, that person should be ashamed and should absolutely send a gift to make up for the added stress and expense their last-minute ghosting caused. Instead, I'm talking about the person that RSVPed "no" from the get-go. While it's certainly the classy move for such a guest to send a gift, it's definitely not required.

How To Handle: This one is understandable, especially if the guest in question isn't a close friend or family member. You may feel disappointed if the guest is someone near and dear to your heart, but there's not much you can do or say without looking tacky. Make peace with the fact that this is perfectly acceptable and move on.
2. The Flaky Friend
We all have that one friend who is all over the place. They flit from event to event, and can barely remember to brush their hair, let alone put together a wedding gift. It's inevitable that this friend is going to neglect to send a gift, even after a reasonable amount of time has passed.

How To Handle: What is a "reasonable amount of time," you ask? Tradition has it that guests have up to one year to send a gift. But seeing as how we live in the age of next-day delivery and most of us can barely remember what we ate for lunch yesterday, this seems a bit antiquated. A couple of months appears to be the new norm. If at least that much time has passed, you consider this person a good friend, and are fairly sure it was an oversight, it might be worth having an honest conversation. But it's important to make it about your feelings and emphasize that the nature of the gift is of no importance. For example: "I consider you a good friend and it hurt me that you didn't even acknowledge the wedding with a card." A true friend will immediately own the gaffe and make things right.
3. The Reciprocator
This should go without saying, but if you attended someone's wedding and did not get them a gift, then you have no right to complain if they return the favor and arrive at your wedding empty-handed. While technically, two wrongs don't make a right, your petty self should respect the game and do better next time.

How To Handle: Zip it, acknowledge your hypocrisy, and fix your life start practicing the Golden Rule.
4. The One Who's Gone The Extra Mile (Literally or Figuratively)
It's no secret that weddings aren't cheap, especially when you consider all the other related events such as an engagement party, bachelor/bachelorette, or a bridal shower. For those guests who aren't flush with cash, these costs can build up quickly, and adding a wedding gift on top of everything else might understandably be more than some guests can handle financially. It's also important to consider the guests who have expended considerable time and money traveling to the wedding and other events, especially when these events are more than a brief car or train ride away. This is especially true for the members of your bridal party.   

How To Handle: The best approach here is to be grateful for everything this guest has contributed up until the wedding. Whether it's the bridesmaid who has spent hundreds, if not thousands, of dollars on celebrating you multiple times leading up to the wedding (and buying a bridesmaid dress she can never totally wear again), or the friend who flew in from a different continent to be there for your big day, try to channel your inner Elsa and let it go. If you really can't help yourself, you can try sending a subtle hint in the thank you note by thanking this guest for their presence and see if they pick up on the signal. If they don't, move on.
5. The Borderline Invite
This is by far the most frustrating one of the bunch. There's always going to be at least one guest you're hesitant about, who you ultimately decide to invite, whether it's a colleague you're lukewarm on, a distant high school friend you lost touch with, or some other rando. In my experience, these are often the people that treat the open bar like it's their last night on Earth and/or end up half-dressed on the dance floor busting moves that even a dad would find uncool. This would be fine, except for the fact that these same people are the ones that conveniently forget to bring or send a gift, leaving you wondering why you invited them at all.

How To Handle: If you can't avoid inviting this person and they do end up disappointing you, cut your losses and try to distance yourself where possible. When you do see them, be polite, but there's no need to dredge up the subject with someone you didn't care much about to begin with.
If you're the type of person who doesn't care at all about wedding gifts, you're a unicorn and I commend you for your magnanimous spirit. For those not so blessed, it's perfectly normal to feel slighted and a little offended, but it's important to consider the specific circumstances and remember that it's the gesture that matters (not how much money your guest dropped on the gift). And for those who want to drag me in the comments for having a strong opinion about this, to you I say:

Images: @oceanswide / Unsplash; Tenor (1); Giphy (5)
How To Tell Your Guests You Just Want Money For Your Wedding
For some reason, the biggest wedding faux pas of all time is to straight-up ask for a cash gift. This isn't the 1950s, so it isn't everyone's dream to get a Crock Pot or a new set of knives as a wedding gift (but both of those things are awesome IMO, #adulting). Chances are you and your soon-to-be spouse have been shacking up for a while now (forgive me Father for I have sinned), and your place is probably furnished. So like, you don't really need another KitchenAid mixer or a bunch of plates because you bought that stuff years ago. Thankfully it's 2019 and we've finally figured out how couples can get what they really want from their guests: money. Here's how to do it tactfully. 
Cash Registry
Websites like Zola and Honeyfund have ushered the concept of wedding gifts into the 21st century by giving couples an option to register for items unrelated to houseware. You can ask for money towards your honeymoon, home renovations, an activity, or another large purchase. Guests will feel better about gifting money when you tell them how you're planning on spending their money. Without enough context, older guests might be convinced they're funding your next kegger, so be as explicit as possible by asking for things like a couple's massage on your honeymoon, or a new couch for your living room, so they don't shy away from giving you that sweet cash. 
Don't Put It On Your Invitation
Guests probably won't react well if your wedding invitation has your Venmo handle on the bottom of it. You might be tempted to stamp "bring me cash!!!" on the envelope, but try your best to resist. On your wedding website you can provide a link to your cash registry, which will heavily imply what you'd like (which in this case, is cash). We're moving into the 21st century by being able to give money, but let's keep things classy when it comes to invitation language. 
Spread The Word
me to my family: can you just write me a check and leave me the F alone?

— betchesbrides (@betchesbrides) April 16, 2019
We all have that bridesmaid who doesn't STFU. Normally she's the only one you can't tell anything to, but we've actually got the perfect job for her. Let her know that you and your fiancé would prefer a cash gift, and (mouthing) off she'll go. If people ask you what you'd like for your wedding, don't be afraid to be honest. Let them know you have a lot of home goods already and you'd love them to contribute to your honeymoon or a big furniture purchase. Again, telling them explicitly where their check will go will make them feel better about not giving a physical gift. 
Set Out A Card Box At The Wedding
Let's be real, when you see "cards" written on a wooden box at a wedding, what the couple really means is, "Help me, I'm poor". Setting one of these by the guest book or the escort card table will let guests know you're open to receiving checks. Don't go as far as having the ushers walk up to guests during cocktail hour asking for donations (this isn't church), but setting it out as an option for guests is a subtle way to ask for dolla dolla bills.
Give People Options
once you accept you're going to be bleeding money, the entire wedding process will start to get a litttttle bit easier

— betchesbrides (@betchesbrides) July 25, 2019
No matter how badly you don't want a traditional registry, you'll probably have guests that are sticklers when it comes to tradition (for example, my mother), so it's a good idea to create one in case people are committed to giving you a physical gift. There are still dozens of options for non-traditional registry gifts, like sports equipment or bar accessories, so you don't have to get stuck asking for baking trays or a mixing stand if you'd never use those. At the end of the day, people are going to give you whatever gift they feel most comfortable with, so you might as well be prepared with a traditional registry in case. 
Images: betchesbrides / Twitter; betchesbrides / Instagram
5 Customizable Bridal Gifts For Every Type Of Bride
One of the hardest things about weddings (other than nosy guests, dress codes, and unexpected bridal party costs) is figuring out the perfect gift for the bride. You want your gift to stand out from everyone else's (duh), but not in a "I spent $5,000 on this just because I can" kind of way. (Or in that way! If you're attending my wedding, certainly in that way. I just can't afford to return the favor.) Anyway, when it comes to bridal gifts, you don't want to phone it in and get her something average that everyone else will get her (how many Instant Pots does one couple need?). Customizing gifts is an easy way to make it seem like you put in a ton of effort and prove to everyone what a good friend you are (without spending that much more money or time). If that sounds interesting to you, check out these five customizable bridal gift options below. You'll find something even your fussiest friend will secretly covet, guaranteed.
Rae Of Light is a brand offering small, customizable handbags, and they just rolled out a full bridal collection. Yes, that means clutches that say "Bride" (pictured above) "I DO," "Mrs." etc., each in a more hype shade of glitter than the last. And those are just their pre-made designs; you can (and should) also order custom bags with the bride's new last name, wedding date, or bachelorette party hashtag. Because frankly, the only thing better than a clutch that reminds people you're getting married is one that also reminds people of how f*cking epic your bachelorette weekend in Tulum was. These bags don't only make a great gift for the bride, but also for the entire wedding party as well. And for a limited time, Betches readers can get their first bag for 10% off using the code BetchesBrides at checkout! So, really, you have no reason not to get one.

Does the bride's bachelorette party take place at a beach locale, by any chance? Great, your work is done here. These sun hats can be customized with each person's name (and are affordable enough that you can splurge on a set for the full bridesmaid crew). Have a few members of your crew who are terrible at putting on sunscreen, burn on day 1, and complain about it the whole time? Not anymore. Tie this hat on them and tell them the bride says they're not allowed to take it off. Once they see how cute group pics are with these matching hats, I doubt they'll be complaining.

I'm giving you more than one option for a customizable beach bachelorette gift, both because I'm incredibly generous and because the beach-bound bachelorette trip is a classic, and you'll definitely go on more than one. (Thank god! Isn't going to the beach all anyone wants to do anyway?) These swim suits from CuteSayings have a bridal line with logos like "Team Bride," "Bride Squad," "Final Fiesta," or whatever the f*ck you want. It's fully customizable, so feel free to put some inside joke from 5th grade that you have with the bride, or go for more a more neutral theme if you're shelling out for a group.

Is the bride more of a city girl? Does she call bridal showers "too girly" and insist she doesn't want any gifts (then freak out over the ones she really loves)? Yeah, you'll want to get her a Shop Betches jacket, and customize it so well that she feels like she designed it herself. If that sounds impossible, just take a look at the customizing options. If you're friends with someone whose personality doesn't revolve around champagne, pizza, dogs, diamonds, and being rude to people, is she even really your friend?

Finally, a gift that ~truly~ every bride will thank you for. I feel very strongly that stemless wine glasses are the way of the future—and if you've ever been in a room full of drunk women, I imagine you understand why. The customizing on these glasses means you can take them in pretty much any direction: if they're functioning as a bachelorette party gift, spring for colored glass and raunchy slogans (or bridesmaid initials, if you're feeling cute); if you're hoping they'll actually last the couple a while, you can do a sleek monogram on clear glass (pictured above). Either way, I've never heard someone say "sh*t, why do I have so many wine glasses?!" Have you?
There you have it, my friends. Easy (and shockingly affordable) customizable gifts that tell the bride in your life "I love you, I made this just for you, and I want you to remember how good at gifts I am when my own wedding comes around." The best part? You can get them all without leaving your couch—as God and Jeff Bezos intended.
Images: @raeoflightcustom; @weddingfavorites / Instagram, @CuteSayings / Etsy, Shop Betches, Mark & Graham
How To Ask For Cash Gifts At Your Wedding Without Being Tacky
If you've got a fresh ring on your left hand, the wedding planning process wheels are probably already turning in your head. Everything from getting your photographer nailed down to sending out Save The Dates to picking your venue and food—it's a lot to digest. As you're going broke and insane trying to put together all of the moving pieces that form a wedding, you're probably fantasizing about the envelopes of cash and checks you'll get to stuff in your bag on your way to the honeymoon. But… will you be able to count on those cash gifts, or are you going to be going on a budget beach trip to the Dominican Republic because all of his relatives insisted on buying towels, china, and pitchers?
Cash gifts have evolved more as the "norm" in the last 20 or so years, since more couples are living together before tying the knot—sort of nixing the need for the traditional housewares associated with wedding gifts. According to The Atlantic, the practice of giving the bride and groom household gifts started way back in the Renaissance, when a bride would drag a hope chest with her down the aisle (I assume), full of things like brooms and fabrics and whatever the f*ck else was considered a household necessity in 1500 (maybe, like, also plague repellent).
Depending where you live, you can expect a lot or a little in terms of cash for your wedding. Many Northeast U.S. folks treat cash gifts as the standard, but there are still plenty of hold-outs that still believe cash is tacky and gifts like irons and towels are the way to go (looking at you, Southeast U.S.). What's a tactful way to ensure you do have a fistful of Benjamins and not a cabinet of useless sh*t after you say "I do" ? We scoured the internet and found stories and advice on the best and worst ways couples have kindly requested cash wedding gifts. We hereby present it to you as a guide to navigate getting that money, honey.
Don't Ask For Cash Outright

Wedding Gift Request Honeymoon Money Personalized Enclosure Card
The biggest f*ck-up couples seem to make is to explicitly ask for cash on their invitations or at a pre-wedding party. One bride-to-be (on Reddit, the home of all tacky wedding occurrences) outright asked her guests for cash wedding gifts at their engagement party—which she and the husband-to-be threw for themselves, which is an etiquette no-no in and of itself. When no one brought said cash, she sent angry texts demanding to know why. As you can imagine, most people were insulted that the couple would outright ask for money and would then confront them about it later. The bride is now considering un-inviting all the "mean people." (I have to wonder who will remain in attendance.)
First of all, yikes. Secondly, a way around literally hounding your guests for money is to simply nix the traditional registry altogether or have a very, very small registry with only a few gifts available. This subconsciously and politely sends the message that you're in the market for envelopes and not a new king sheet set.
Use A Funding Website

If you're planning on using cash and check for a honeymoon excursion, there are plenty of websites that host trip-specific registries so guests can pay toward activities, dinners, spa retreats, and whatever other activities you're planning on taking part in. Honeyfund, for instance, breaks everything down for gift-givers depending what you, the bride and groom, have specified you want. From upgrading airline tickets to adding dinners to tacking on snorkeling adventures, guests can pick and choose how much and what they want to sponsor on your honeymoon.
If you want to go a more intermediary route, Zola is an all-in-one registry that has the honeymoon registry pieces like Honeyfund, but also allows you to register for physical gifts so Aunt Diane feels better about being able to finally get those dish towels you need. You can even add options like putting a down payment on a house, so the options are endless and you can still get money.
Make It Feel Personal

One couple on Reddit defied expectations by not being tacky and leaned on their ethnic customs to get around the whole asking-for-cash thing. They wrote, "If you decide to give a gift, we prefer the Chinese custom of a red envelope, called hong bao,  to help us start our lives." Basically, the Chinese tradition of the red envelope with cash is twofold—it helps set the couple up financially, and it's considered good luck. If you aren't Chinese, you can put a note in the same vein on your wedding website.
How do you do that without being déclassé or culturally appropriating? Add a personal touch. Perhaps you're having a really hard time buying a house as a couple, or just invested a fixer-upper, or are going back to school, and that cash would go pretty far. Whatever the reason, giving your guests a story to connect to their financial contributions will make them feel better about just throwing dollas at you, figuratively.
Mention The Gift Setup

There are, obviously, much better ways to imply that you're into the idea of cash money without saying, "B*tch better have my money" to grandma. One couple from Australia put in their invitation their regular registry, but additionally, noted that there'd be a "wishing well" at the reception. After some in-depth Googling, I found out that a wishing well is the equivalent of those boxes or birdcages for envelopes we in America love so dearly. Oh, Australia—so wise, so strange.
Although I wouldn't outright say, "hey, we'll have a box for money in the cocktail area" you could say something on the RSVP card like "Check our wedding website for more information." From there, you can explain whatever gift setup and/or birdcage you plan on having. This is still sort of tacky, but if you feel the need to spell it out, go for it.
Spread The Word Quietly

Since putting that you want cash in writing anywhere on a Save The Date or invitation is in bad taste, make sure your parents, future in-laws, and wedding party all know that you and your beloved would greatly prefer cash gifts over physical stuff. Chances are, aunts, uncles, grandparents, and close family friends are going to reach out and ask those folks anyway what you all want as gifts, and it'll be gentler coming from mom and dad versus scrawled on the bottom of an invitation.
Altogether, no matter what you do or how you do or don't ask for cash, just make sure you're taking notes on what not to do from that bride that demanded $1,500 per guest for her dream wedding.
Images: Shutterstock
We Asked A Wedding Expert How Much You Really Need To Spend On Gifts
Instagram engagement announcements are all fun and games, until the save the dates pour in. That's when you start hemorrhaging money into weddings that aren't even your own. From buying a dress you haven't posted a photo in to paying for travel and buying a gift, funding your wedding attendances can be f*cking expensive.
Luckily, you have two options. The first is, consider the fact that like, 50% of weddings end in divorce. Realistically, you can probably skip half of the weddings you're invited to. In a few years, these people likely won't care that you missed their special day. They're knee deep in a messy divorce anyway.
If your FOMO is holding you back from missing out on an open bar, then you're better off with option number two: learn how to budget. Because budgeting is like, def not my forte (I spent $17 on a sushi burrito last night, someone please cut me off from my own finances). So, I asked Zola's Wedding Expert, Jennifer Spector, for some advice.

Before we really dive into this, we've gotta get two general things out of the way:
First off, when buying a wedding gift, it's probably best to stick to the couple's registry. Like, even if you think your college roommate and her new husband could really use a set of crystals, don't be cute. Just get them the damn blender they asked for.
"Do not spend money on a gift the couple will probably return!" warns Jennifer. "The registry is a wish list of items that the couple actually wants, so it's best to spend money on something they'll use, even if it's not your personal taste."
Second, it's tough to estimate exactly how much most people spend on a wedding gift. It truly depends on the relationship you have with the couple. The average amount of money people spend on gifts from Zola registries is $100. So you can expect to spend about that much, but potentially more or less depending on the circumstances. Here's a guide to choosing gifts for practically every kind of wedding scenario you'll find yourself in.
When You Have To Attend Literally Every Wedding Related Event
Did you get sucked into attending a wedding that's actually like, a million mini events spread out over the course of a few months? I mean, there's a pretty good chance this will happen to you at some point, considering how out of hand weddings are getting. The best way to get through an entire string of wedding events is to set a budget ahead of time and stick to it. If you can plan things out, you won't get stuck just buying something last minute and blowing more money than you're comfortable spending.
Jennifer explains, "A good rule of thumb is the 60-20-20 rule, spend about 40% on pre-wedding events, and 60% on the wedding gift."

Another solid tip is to blow everyone away with your ability to act like an actual adult and gift items at the appropriate occasions. For example, a smaller, more personal gift like a Winc Monthly Wine Club subscription is a dope gift for a bridal shower. While bigger ticket items like plates and sh*t are better for the actual wedding.
When You're A Bridesmaid
I mean, generally speaking, as a bridesmaid, you basically have to sell your soul to the bride. There's kind of no getting around this one. While the leader of your #BrideSquad (barf) will probably dictate how much you spend on the bachelorette party and your dress, it's totally appropriate to cap off your gift budget at $100 to $150. If you have a bride friend who keeps complaining about the fact that nobody has bought her the Roomba she registered for in the #BrideTribe group chat (barf, again), you can totally team up with some other bridesmaids to buy a bigger gift.

When You're Expected To Go To A F*cking Destination Wedding
Yup, even though this couple is making you drag all of your skin care products to like, Bermuda, you're still totally expected to get them a gift, too. The good news is, it's totes kosher to spend a little less than you normally would had it been, like, some random venue in New Jersey. Most sane couples will understand that since you're showing up, there's less pressure to buy a crazy expensive gift. In the wise words of Kanye West, "my presence is a present, kiss my ass."
When You Have To Go To Karen From Accounting's Wedding
Maybe the only good thing about attending a coworker's wedding is the fact that you don't have to go all out on the gift giving. You can grab one of the basic items off the registry and spend about $75 without worrying. If you're going to "regretfully decline" the invite, you can get a gift around $50 as a "sorry I didn't go to your wedding, but I still have to see you every day" consolation.

When Your BFF Or Cousin Is Tying The Knot
If your childhood best friend who you're still close with but who doesn't love you enough to make you a bridesmaid invites you to your wedding, you might want to spend a little more than you would on another wedding. Same goes for like, your cousins. It's tough to say exactly how much more you should spend. It's really dependent on your relationship with the person. However, these should definitely be more personal gifts. Idk though, just like, ask your mom!
Images: Unsplash/Gades Photography; Giphy (5)
How Much You Should Really Spend On Engagement Party, Shower & Wedding Gifts
So, your bestie is engaged. YAYYY. Now you get to empty your savings on a bridesmaid's dress and limitless gifts for the happy couple. So blessed, so moved. Sticking to a budget and knowing what to buy (and when) is super important when it comes to the year-long procession of one soon-to-be-married couple's showers, parties, and outings. Here's a wedding spending guide covering what to buy, what to spend, and why so you can attempt to budget your life and not end up eating rice and beans from your pantry for three months after blowing hundreds on another person's happiness. Gag.
Set A Budget
First rule is this: Set a budget for ALL of the gifts you're planning on giving, and stick to it. So, if this is a sibling, best friend, or close family member, you want to probably stick to around $200-300 total. For coworkers or friends that don't know your entire ex history or aren't Facebook friends with all your family members, keep it around $100. Regardless of what your set budget is, don't spend less than $30 on any gift unless you're like, really poor.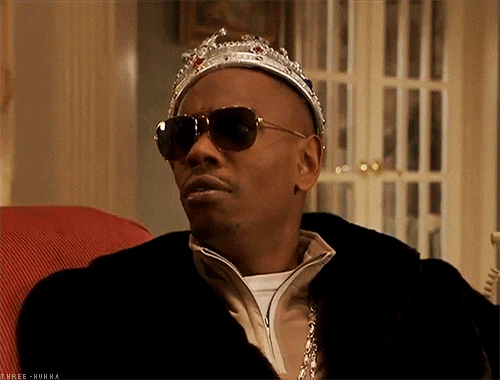 Now it's time for math. Of that set budget, you should break it up as such (according to The Knot):
20% on the engagement gift (if they're having a party)
20% on the shower gift
60% on the wedding gift
I know math is hard (I majored in Communications based solely on the fact that I have personal issues with numbers), but keeping this guide handy will save you from blowing your alcohol budget hard-earned cash all at once. Also, if you're only invited to the engagement party and not the shower or vice versa, throw that extra 20% on to the wedding gift, which ALWAYS needs to be the "biggest".
The Engagement Party
Don't get anything from the registry for the engagement party unless the bride (or groom) specifically asks you. They probably haven't even set one up yet (I know). This is a great chance to get something cute from Etsy or Homegoods, like a date night kit (for managing wedding stress), pillows with their names on them, customized glasses, or a weird sex book which I promise everyone will think is totally funny and not at all creepy. If your overall budget tops out at $250 total, you can dedicate about $50 to this gift, so get something nice, but don't go too crazy.
The Bridal or Wedding Shower
Showers are the prime spot for registry shit to make an appearance, since the whole idea of a bridal shower is to shower the bride (and I guess groom) with housewares and things they don't have yet and DEFINITELY need. This includes things like fine china, rare pottery, and prints of animals in jackets from Anthropologie. If you're sticking to your budget of 20% for the shower (IF they had an engagement party) and your total budget is $250, you can spend around $50 on a gift from the registry. That should get them a nice serving dish, platter, or some towels. You don't need to go fucking crazy here—it's really more about the fact that you're bringing a gift to show how nice you are. Remember, if they didn't have an engagement party, you should throw that extra cash money at the wedding gift.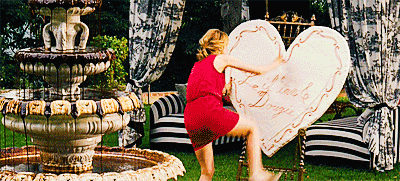 The Mothafuckin' Wedding
If you actually have any money left to spend and stuck to the budget, the wedding is a good time to break out the check book or gift card. First, as a former bride, I can tell you that it's a pain in the ass to lug all those giant gift boxes home, and secondly, everyone in the world loves money. So, if your budget was $250 and you spent $100 on the shower gift (let's pretend they didn't have an engagement party), you can either swoop something up from the registry for $150, write a check, or give those bitches some gift cards to a nice dinner out on their honeymoon (or when they get back). They'll love it, believe me.
Happy wedding season, whores.
Images: Giphy (2)
Wedding Gifts You Should Not Buy People—Even If It's On Their Registry
Wedding registries are something that, unfortunately, must be done. Obv, everyone would just love a fat stack of cash for their wedding, but Great Aunt Diane insists on getting an actual gift. So, here we are. Don't get me wrong—brides and grooms would love for you to just write them a check. But, if there is a wedding registry and they need some shit, there are a few guidelines.
As a former bride, I can attest to the fact that some things on your wedding registry are there because your mom/future mother-in-law insisted you need it. Not all gifts are created equal. Here are the things to stay away from on the wedding registry if you want the super happy couple to be as happy about your gift.
1. Fine China
Plainly put, they won't use this. Ever. It's a waste of space. They'd be better off getting some interesting artisanal plates from a local potter or plate maker or whatever they're being called these days.
2. Towels
If they've already been living together, they definitely have towels already. A few giant bath sheets are great if they're on the registry, but don't feel like you have to get them the ultimate towel set made from the finest hand-spun cotton from a country no one has heard of. They'll survive. Plus, if they don't get towels, it gives them a chance to have a happy couple visit to Bed, Bath and Beyond, the ultimate test of any marriage.

3. Crystal Vase Or Pitcher
Is this couple that bougie that they require a crystal vase to hold all of the freshly cut rare flowers that'll be on display in their home? If they do, they can buy it themselves. Assholes. Same rules apply for the pitcher. If they have an option for a more reasonable and practical pitcher (like one that won't get smudges all over it), go for that. How often are they going to use a goddamn crystal pitcher? Tell me that'll be out every Saturday AND Sunday for mimosas and every weekday for freshly squeezed orange juice, and I'll buy it for you.
4. Single Use Kitchen Items
I'm not buying a panini press, quesadilla maker, popcorn machine, or anything else off your wedding registry that does literally one thing. If you want popcorn, get the microwaveable kind like the rest of us. If you need quesadillas that badly, learn to make them in a fucking skillet. Trust me—the soon-to-be wed couple will not miss something that does one trick, then sits in the back of a pantry taking up space for the next 10 years.
5. Ice Cream Makers
Hey, you know what's a pain in the ass? Making fucking ice cream. You know what's a lot easier? Buying a few pints of Talenti and Breyer's (or Halo Top if you're a dieting betch) and going to fucking town. Yeah, you may think that having an ice cream maker will bring out your inner Ina Garten, but, you could be wrong.
6. Serving Platters
Everyone always ends up with too many fucking serving platters. I unknowingly put four on my registry, got all four, and now have roughly 10 because APPARENTLY I had six that I'd forgotten about. Oops. Do you know how many times I use and need 10 serving platters varying from cream-colored porcelain to slate board to polished drift wood? Not often. The most I've ever used at one time is six, which happened because I got drunk and made too many appetizers.
7. Weird Sex Stuff
Alright, look. Maybe it's the really weird, overly sexual couple getting married. IDK, they're your friends, not mine. But if they have the gumption to put some kind of weird sex toy or Kama Sutra book on their registry, do not be the one to buy it. What they do in the privacy of their sex dungeon bedroom is up to them. Besides, do you want to walk away knowing that it was your money that contributed to a sex injury when they attempted the flying dragon or the crouching lotus or some shit?
8. Throw Pillows
If you REALLY want to piss off the groom, get throw pillows. No man truly understands them, and having lots and lots of them on the bed sends the male species into a rage and confusion blackout. They're really fucking pointless, but hey, at least they look nice.
Images: Giphy (4) 
9 Wedding Favors That Are Never Acceptable To Give Your Guests
Being invited to a wedding is like, usually super fun. There's free food, dancing, awkward family interactions, and a chance to dress up and try to steal attention from the bride celebrate the new couple. As a bride, wedding favors—if you're doing them—are important. It's the last little bit of the wedding someone will see/hold/eat, and getting the formula right will totally make or break your wedding (probably but not really). Don't think that giving out just anything is going to be appreciated and super okay and your guests will love it. In reality, your guests will be receiving these gifts after several hours at an open bar (if you don't have an open bar at your wedding, did you even get married?) and drunk people are the world's harshest critics. They are known to yell "Fuck this!" at nothing in particular and start crying because someone in their vicinity is "too ugly." Don't skimp on trying to impress them. They are quick to anger and will tweet their feelings. In our extensive binge drinking research this wedding season, we've discovered there are some very bad, awful, and shitty excuses for gifts that many people still consider acceptable. Don't make the same mistakes.
1. Monogrammed Anything
Nobody wants anything with your name, the groom's name, and the day of your wedding on it. Sorry, but no one is going to display that shit proudly in their home for years to come except maybe your grandmother and slightly offbeat friend. Also like, your initials are not my initials. A napkin with someone else's initials on it is quite literally useless to me.

2. Coasters
Does anyone even use coasters anymore? Except for your mother, who practically faints anytime a glass even threatens to sweat on her recently treated mahogany antique farm table, there's really no point to these. Take off extra points if the coaster is monogrammed, or displays the bride and groom's engagement photo. Do you really want me to put my can of rosé on your face, Karen!?!? I appreciate you trying to drag me into adulthood with your party favors, but no. Just no.

3. Paperweights
Well, if your guests work in wind tunnels, outdoors, and on top of mountains, I guess I'm wrong in saying these are useless. As it stands though, most of us sit in small, airless, and less-than-5mph wind zones while we work, so the idea of a paperweight is pretty fucking dumb. Next.

4. Pens
Omg I'll always remember your wedding with this pen reminding me of the date of your unending love! Every time I fill out a check for a couple pledging their undying eternal commitment I'll remember how much FUN I had at your super awesome wedding! Seriously though, way to give the one gift people are literally guaranteed to lose in the next week. The only way you could have done worse was if you'd given out tiny Bic lighters. You have failed.

5. Photos Of The Bride/Groom In Any Capacity
I love you. I love you so much I just spent a shitload of money on wedding attire and travel for your nuptials, but I don't love you enough to keep a small photo of you in my wallet, on my fridge, in my purse, on my keys, or on/near my person in any capacity ever. I have social media for when I miss your face, and I don't need a reminder that you took some engagement pics.

6. Wine Stoppers
Do you know how many open bottles of wine are in my home at any given time? Either six or zero (the limit does not exist) so giving me another wine stopper is really not necessary. I know you spent all of $0.30 and a tiny child in Vietnam crafted this heart-topped wine accessory with the utmost detail and love, but it really wasn't necessary. I'll use tin foil to cover my alcohol, which will be open and available for only 1-2 days before I drink it.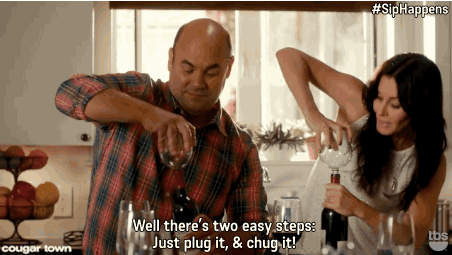 7. Keychains
Does anyone have keychains anymore? I saw an article on the dangers of heavy key chains on car keys and am now super fucking scared the weight of that last Paw Patrol accessory will be what it takes to rip off my key ring and leave me unable to stop my vehicle. Also, anyone can go to the dollar store and get a keychain. Don't offer these at your fucking wedding in any capacity.

8. Homemade CDs
I wouldn't have believed people did this if I didn't see it listed as a horrible favor on The Knot, Huffpost, and Reddit multiple times. WHAT'S WRONG WITH YOU? Why would anyone want a CD of the songs you played at your wedding or, even better, a mix of songs celebrating your love? I literally don't even have a CD player. You basically just handed me circular trash. Get this shit gone, immediately.

9. Jordon Almonds
Jordon almonds were cool back in the 1960s. There are people who still like them, and those people are your mom and her friends. That's fine, but please don't give these out as a favor. Sure, have a lil bowl full of them and some pouches for people to take. But if you're offering a real favor, this better not be it.