9 Ways To Cut Wedding Costs
We've said it before, and we'll say it again: Weddings are expensive. They're also one of the most important days of your life, and you don't want to skimp on the details! So how do you strike that balance between not cashing out your
401(k)
and still having the wedding of your dreams? While every element of your wedding is no doubt important, there are a few areas where you can be a little thrifty in order to cut costs—that won't make you come off cheap or tacky or sacrifice your ~aesthetic~. We reached out to some of our industry faves, the venue experts at 
Here Comes the Guide
 and Portland-based wedding planner 
Luxe Event Productions
, for their best tips on how to have your dream wedding without breaking the bank. Read on and get ready to save some serious cash (you're welcome).
1. Rent Your Tux

With renting, your groom and groomsmen can get the expensive look you they want with a much more manageable price tag. The key is to look for quality. For example, most quality suits that are 100% wool can run $400+. That's for the jacket and pants only, BTW. But online suit rental companies like Generation Tux rent everything à la carte, so you have full control over your budget. Plus, their 100% wool suits start at just $109. Think of all the extra drinks you can buy on your honeymoon with that extra money.
2. Buy Secondhand

In the past, retail stores were the only option for buying a wedding dress, but these days you have options. Buying new isn't the only way to go anymore, and secondhand online stores like Stillwhite.com are popping up all over the place. Now, you can go online and find the exact same dress you'd buy from your local retail store, this time from another bride around the world, and end up paying much less. Another bonus? You can re-sell that dress after your wedding and make a lot of your money back! Because, come on, you are never going to be able to wear that dress ever again.
3. DIY Your Flowers

It sounds hard, we know! DIY florals can be hard to navigate, but kits from online sources like Bloominous provide design, instructions, materials, and recipes to easily put together wedding flowers to make it yours. It's also a fun way to enlist your family and friends to help in the days leading up to your wedding.
4. Think "Off Season" For Your Venue

Who says "Saturday in June" wedding couples have more fun? The wedding off-season typically spans from November to March—and couples on a budget will get the most bang for their buck by booking their venues during this timeframe. Consider having your celebration on a Thursday in November (not Thanksgiving, please) and see how much your venue will shave off the regular rental fee. Or how about a winter morning mimosa brunch wedding? Just be sure to have an inclement weather contingency plan in place!
5. Make Your Guest List The A-List

It goes without saying that a shorter guest list is easier on not only your budget but your sanity, too. Even if it's unrealistic to whittle your list down to 20 of your closest friends and family, chopping it from 300 to 150 will still help take things from overwhelming to manageable. More often than not, an intimate affair really does require less money and less work—and it comes with an invaluable bonus: more quality face time with that cozier group of guests you invited.
6. Hire A Wedding Planner

You might be thinking of foregoing a coordinator in order to save some cash, but trust us…if you're looking to have your champagne-dreams-on-a-beer-budget wedding, then a hiring a planner is your best bet. Time is money, and an experienced coordinator will handle all the little details so you don't have to stress. Plus, they can also pass along savings to you by hooking you up with their extensive vendor network. This is one area where spending the money is totally worth it.
7. Choose One Standout Feature

For all aspects of your big day, identify one standout feature instead of making each and every detail high-end. For instance, on invites, choose one remarkable element, like a silk ribbon or a foil pressed folio/pocket, and pair that piece with simpler enclosures. Control your budget by shopping online with sites like LoveonPaper.com and choosing these standout elements on your own. The bottom line is, you can't go over-the-top in every single area of your wedding and still expect it to be budget-friendly.
8. Track Every Purchase

It's easy to break the bank by not tracking the little things, like your earrings, groom's socks, new perfume, or those shoes you just *had* to buy. It's these items people often forget to track and they wonder why they are running out of money. It might be hard to face the truth of how much money you're spending, but you'll be so thankful in the long run when you don't have to wonder where all your money went.
9. Keep Your Wedding Party Tight

Large wedding parties can definitely increase the budget. When you think about it, each bridesmaid bouquet can run $85-$150 each, and groomsmen boutonnieres are about $15-$20. Multiply those by 6, 8, or more and your floral costs are skyrocketing without you even noticing. So keep your wedding party small to cut unexpected costs like these (and probably cut unexpected drama).
Images: Carrie King; Stillwhite; Sanaz Photography; Meg Sorel; Shutterstock (5); Kendra Allen / Unsplash
8 Common Wedding Elements No One Actually Cares About
Weddings are expensive AF no matter how you cut it. In addition to cutting costs for things so you can spend your money on important things like a house and a baller honeymoon, nixing things that your guests don't care about is a smart move. Whether it's programs or a certain type of dessert, don't waste your Dad's hard-earned money on things that literally no one will remember. Free booze, good food, and a dress that doesn't look like it belongs to a cat weirdo are what matters.
1. Programs
Pass. We mentioned it here, but programs get forgotten, thrown out, or just generally ignored. If you're really v concerned that people won't know which version of "All Creatures of our God and King" to sing as the Offertory hymn during your 10-hour Catholic Mass, go ahead and write it on a chalkboard in the front. It'll be a lot cheaper and grandma will be able to see the font.
2. Favors
By the time guests are on their way out of a wedding, they're more concerned with either a) finding the next bar, or b) finding a suitable bush to throw up in. They're not looking for a table with favors. Face it—most wedding favors are pretty forgettable and/or tacky. If you want to really give your guests a gift, offer a midnight snack like a pretzel, hot dog, or schedule a food truck to show up as the party winds down.
3. Types Of Flowers
Ask any former bridesmaid what kind of flowers she carried at any given wedding and she literally will not remember. Ask any wedding guest what kinds of flowers were used as centerpieces at any given wedding they've attended. No one will know. Flowers are def important for "fluffing" a space and adding color, but don't feel the need to go balls to the wall and order perfectly pink hydrangeas out of season because the color is the only thing that will work. Set a budget and stick to it. Guests don't care and won't remember. Sh*t, go to the grocery store and get your own.

4. Cake
No one goes to a wedding for the cake. Oftentimes, wedding cake gets a bad rep anyway for being dry, bland, vanilla, and generally not that amazing compared to the free booze that the bartender is dishing out. Grabbing an Oreo ice cream cake is going to be just as sufficient for those cute shoving-cake-in-each-other's-faces pics as a $1,000 four-layer French whipped meringue and sponge cake. At my wedding, we had a guest (who happened to be a baker) make our tiny perfect-for-smashing cake and it was just big enough for the two of us (which we loved cause we're both v bad at sharing). Then we fed everyone else cookies, brownies, pies, and mousse. Win, win.
5. Cocktail Hour Music
This is the part of the program where your guests will pound shots, beer, and wine before heading into what they believe will be a v boring dinner. The soundtrack you provide during this power hour is not something your guests will notice. Sure, your parents may insist you play four to seven Bruce Springsteen songs because, "Sarah, you're from New Jersey and you're required by law." Go ahead—your guests are going to be too busy guzzling appetizer-sized crab cakes and free prosecco to notice that "Glory Days" gets really old after the 50th time.

6. A Choreographed First Dance
Nine out of 10 couples in a survey I made up for this article don't give a sh*t if the bride and groom can't dance versus having a 4-minute choreographed dance routine. During the first dance, the guests are urging their bodies to quickly digest the multi-course feast of seafood and antipasti from cocktail hour while counting the minutes until the buffet opens and they can comment on the types of meat offered. No one cares if you spent four consecutive weeks verbally abusing kindly encouraging hubby to perfect his ability to dip you so that you can have the perfect picture. Just get out there and dance. Stop being a snot.
7. A Slideshow Of The Couple
Yawn. No matter how many "ooohs" and "awwws" you think you'll garner from showing pics from the one-night stand respectable first date or the engagement you knew about and, therefore, had heavily photographed, no one cares. Sure, a photo here and there of the happy couple on tables at cocktail hour or tastefully worked into the reception hall is fine. But having a literal home movie of you two drooling on each other isn't really necessary.
8. The Bouquet And Garter Toss
Oftentimes, the bouquet and garter toss only serve to up the ante at a boring wedding. You, chances are, are not going to have a boring wedding, so why stop the music for an outdated tradition? The only entertaining part of the bouquet toss is watching your single friends fight each other for a pack of flowers, so if that's something you want to see, go for it. Bonus points if your maid of honor pushes a child to the floor in an effort to grab it.

Images: Wu Jianxiong, Unsplash; Giphy (3)
8 Simple Ways To Cut Costs On Your Wedding
Oh god. Here we are again with tips and tricks on how to cut costs on your wedding and have it not be a precursor to your poverty. If you want things in life like the down payment on a house or a honeymoon that isn't at a cheap resort in Mexico that serves tainted alcohol, you're going to need to chill on some wedding day stuff. Everything from food to flowers to photographers costs a lot of money, and you need to prioritize where it's cool to pay a couple thousand and where it's like, uncool. Maybe none of this applies because Mommy and Daddy are footing the bill, but, like, maybe they aren't. Or maybe you'll piss them off so much that you'll be paying for it yourself.
In any case, here are a few ways to cut costs on your wedding.
1. Chill On Your Dress
Do you honestly need the custom designer Oscar De La Renta dress for your wedding day? Yes, it'd be nice to have, and yes, everyone would be super jealous (especially your cousin who literally always tries to one-up you). However, at the end of it all, is it necessary to spend more than $5k on a dress you're going to wear once? There are millions of beautiful dresses below the $5k point, many in the $1,000 to $3,000 range. If you NEED the designer dress, check the sale racks or shop sample sizes if you're #blessed enough to be a size zero or two.
2. Don't Use A Florist
Flowers are going to kill your budget. All of your flowers are going to die three days or less after your reception. I've heard of people quoted $30k on flowers (she wanted an entire altar made of roses, but that's neither here nor there). Knowing these cold hard facts, go ahead and get your bridal bouquet and potentially bridesmaids bouquets from a florist. But when it comes to decorating cocktail hour serving areas or adorning tables in the reception hall, go for dried arrangements of lavender, baby's breath, and eucalyptus from your local Michael's (I know you have a coupon) or mixed floral bouquets from spots like Trader Joe's or Whole Foods. Grocers have fresh flowers delivered on the reg and will prevent you spending a metric f*ck ton of money on the same effect you're getting from the florist. If you put gas station roses on a table, chances are your guests will be too drunk to realize you spent $12 instead of $100.
3. Stock Your Own Booze
Although some of us (me) think it's tacky, soon-to-be-wedded couples sometimes do a "stock the bar" party instead of a bridal or wedding shower. The object is to guilt guests into buying all the booze for your event so that you aren't forced to pay a couple thousand dollars for an all-night open bar. You could also slowly buy nice bottles of top shelf liquor and use that, depending on the size of the wedding. The moral of the story is that having an open bar with a bartender with top shelf liquor at a venue is often extremely expensive. So, if you're able to at least stock the bar with your own beer, wine, and liquor to offset some costs, go for it.

4. Limit The Guests
I know your mom is dying to invite your third cousin twice removed, but if you want to count pennies for this shindig, limit the guest list. Every person you invite is going to cost you between $50-100 depending on the size of the wedding. Once you think of everyone as a dollar sign—dollars that could be spent on wine during your honeymoon—you'll stop feeling so obliged to have them sit through your special day.
5. Buy Used
Check out Etsy, Craigslist, weird garage sales, flea markets, etc. for wedding decor like lanterns, tea lights, vases, etc. Chances are, you're going to find little corner-filling items for a lot cheaper (and in probs fine condition) by perusing used items versus going to a planner and having them source stuff for you.

6. Nix The Programs
You know what costs money? Printing programs. I printed 160 programs for my wedding which hosted a guest list of 150. I still have about 100 said programs laying in a v sad, handwritten book basket in my office. If you want everyone to know the correct Psalm number with which your reading coincides, get a giant, adorable chalkboard, frame it nicely, and have someone with lovely handwriting get to work.
7. Don't Bother With Favors
Save your money. You just gave these ungrateful plebs an all-you-can-eat buffet and free booze. They don't need a personalized tea light or Mason jar of local honey that they'll forget about and leave in their car. It may add up to just a couple hundred bucks, but every little bit counts when you're trying to buy house wares like that margarita machine, amirite?
8. Go Buffet
When it comes to food, obviously, a plated dinner is nicer, fancier, and classier. However, if you really want two weeks in Corsica after the wedding, opt for a family style meal or buffet which is almost always cheaper (don't @ me). People can eat as much or as little as they want (less food waste which is like, v planet-friendly), go up as much as they want, and you can have an assortment of mains and sides.

All these tips AND MORE can help you save thousands of dollars on your big, giant, one day party. Remember that when you're drowning in invites and custom napkin colors and your bridesmaids refusing to wear pink: it's a big party. What matters is the person waiting for you at the end of the night; the person you can pass out and throw up on this night and every night for the rest of your life.
Images: Anne Edgar / Unsplash; Giphy (3)
10 Ways To Cut Costs On Your Wedding Without Looking Cheap
We honestly hate helping in any form, but the wedding industry has gotten so out of control that it demands our expertise. Between shows telling us that you have to spend upwards of $100k on one goddamn day and brides pitching actual crying fits because mommy won't buy them the $30k dress of their dreams, we needed to bring everyone back down to Earth.
You can have a super amazing day, dress, and overall wedding without blowing your savings and parents' retirement fund. Here are our top 10 tips for cutting costs at your wedding without making you seem tacky and cheap.
1. Get Married December-March
Winter weddings are daring in general (here's hoping it doesn't blizzard), but if you take the risk, you may be rewarded with more money for drinks on the honeymoon. Choosing "off" months between December and March can mean as much as a 40% less cost at some venues, depending where you are.
2. Get Married On A Friday Night Or Sunday Morning
I make a lot of fun of brunch weddings (cause I don't want to get drunk in front of family members before noon), but if you wanna save a buck or two, picking an off time is the way to go. Saturday nights are in high demand, so choose a Friday evening for your super special day or a Sunday morning brunch. Bonus points if you choose a Sunday night before a Monday holiday like Memorial Day when everyone is off anyway.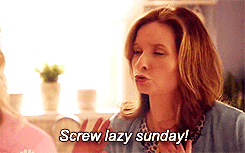 3. Chill On The Invitations
I know you want Minted's handmade, laser-cut, imprinted, glitter, foil, rare edition, unicorn tear invitations, but unless you want to spend more than $800 on 200 invites, you need to chill. People aren't going to spend more than five minutes examining your invite, so the idea of spending a ton of money is preposterous. Go pretty, go classic, and pick one—MAYBE two—special touches like a foil or letter press.
4. Be Besties With Your Florist
If you've been dyyyyying for hydrangeas but they're out of season and are going to cost you $24 per stem (real talk), let your florist lead the way. These are goddamned flower experts, and if you tell them to substitute with cheaper but similar looking colors and flowers, they will. I told my florist to use my color scheme and go nuts—keeping it around a specific price. She delivered, and the flowers looked amazing.

5. Do Choose An Actual Venue
You may think having a backyard barbecue at your friend's parents' Hamptons house is going to be cheaper than an actual venue, but you could be wrong. Once you start factoring in catering, tents, utensils, linens, the band, the restrooms, etc., your bill is likely to be just as much as a venue (if not more). PLUS, it's a lot more fucking work.
6. You Don't Need A Giant Fucking Cake
I've said it time and again—no one gives a shit about your 12 layer platform vanilla-on-vanilla wedding cake. Save some goddamn green, and get a small cute tea cake to cut with your S.O. that you won't even have to share with anyone. Everyone else can fuck themselves eat cookies.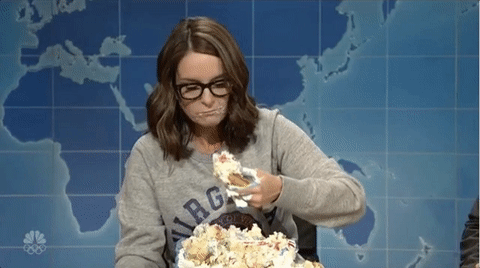 7. Buy, Don't Rent
If you're at a venue that's charging you for every fork, napkin, and plate, see if you can use or buy your own items. Seriously, it's often cheaper to use your own linens and utensils, if the venue will allow it. So start stealing knives, forks, and napkins, fam.
8. Stick To Your Goddamn Dress Budget
This is a big one. Nothing pisses me off more than the bitches on Say Yes to the Dress who have a budget of $3k and end up spending nearly double. STICK TO YOUR DRESS BUDGET. DON'T EVEN LOOK AT DRESSES OUTSIDE THAT BUDGET. Remember that even if you pick a dress at your $2k budget, you're still going to shell out for alterations. So going above on that means you're going to lose something else or pay way more than you want in the end. CHILL. IT'S ONE DAY.

9. Make Your Guests Do Work
I mean, you're paying for a five or six hour party—the least your guests can do is help out. Whether you make them set tables for the reception, make your desserts (guilty and it was AMAZING), or bring all the liquor to stock the bar, making your guests pitch in is totally a great way to cut costs.
10. Visit The Tacky Bridal Shows
I KNOW they're literally the worst, but the best thing about those bridal shows and expos is that florists, DJs, bands, planners, and venues hang out there to snag brides with a good deal. Honestly, I know a betch who got like 40% off her DJ because she hired him from the bridal show. So, yes, it kind of sucks to go to a room full of what feels like used car salesmen, but you'll thank yourself when you see the bill later on.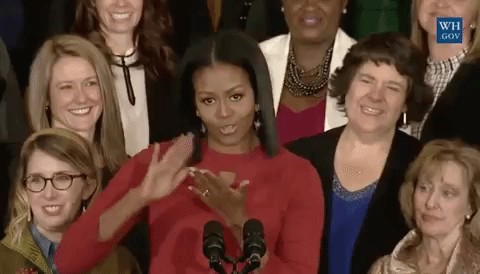 What Your Wedding Bouquet Flowers Say About How Basic You Are
Are you a basic bitch getting married soon? Are you trying to figure out the perfect flower combinations for your super special day? If you want your flower arrangements to say "celebration" and not "swirling torrent of grief," read on.
Yah, flowers have meaning. Just like make believe horoscopes, gem stones, and other useless shit, the difference between having hydrangeas in your bouquet and having roses is big if you buy into symbolic meaning.
Let's assume you do and are about a ½ bottle of wine in at the moment (same). Let us guide you through the world of flower meanings.
1. Red Roses
I'm sorry, but if you carry red roses down the aisle, plz don't be my friend. Aside from my 10-year-old self who thought these were the most perfectly perfect flowers EVER, most everyone these days that sees a red rose thinks of the gas station it was likely purchased from (and the fun crack pipe it comes with). They convey deep desire and longing, so yeah, go ahead and convey how horny and in love you are.

2. White Roses
Take a note from Indian brides that dress themselves in head-to-toe red for their weddings. White symbolizes death in Hindu culture, so I find it really fucking funny that we all wear white wedding dresses to the altar. As far as white roses go, they symbolize purity and chastity. So if you and your intended are both creepy virgins, go ahead and carry these down the aisle. They can also symbolize sympathy. Awkward.
3. Carnations
Hooray for trash flowers. Did everyone else get these every Valentine's Day from their pretend boyfs in fourth grade? No? Just me? Anyway, if you're even DEBATING having this flower in a wedding bouquet, centerpiece, aisle runner—even the fucking throw-away bouquet—you shouldn't be getting married. You're no better than chubby fourth grade me. These flowers symbolize white trash pride and beauty, but you'll be saying, "I'm cheap and low class." Hard pass.

4. Hydrangeas
These have been super trendy as of late, which is hilar to me, since I just found out they symbolize thanks. Like, oh thank you for coming to my giant party and buying me something shitty off my registry. Fun fact—hydrangeas can ALSO mean heartlessness. I feel validated for hating on weddings as hard as I do now. Hydrangeas are my spirit flower.
5. Peonies
Happiness, health, and prosperity seem like decent things to work into your bouquet for you wedding. Make sure to leave these out of your bridesmaids' bouquets, though. They don't get to be happy. This is your day.

6. Sunflowers
I fucking hate sunflowers—I need to put that out there. They're tacky and so are you. If you do go with sunflowers, your symbolism is spot on with their dedicated love meaning. Good for you. Too bad your eye for symbolism hasn't helped your clear lack of knowing when shit is fug.
7. Lillies
Beauty and shit! So carry a bunch of lilies, if you want to overpay for flowers, have them die rly fast, and are convinced your cupcake dress is super hot.

8. Orchids
Are you edgy and exotic? Get some orchids and watch your flower budget triple. Orchids symbolize feminism, so I guess they aren't a good choice, if you're wearing a suit for your wedding day and don't like men? (Kidding, I know what feminists are.)
9. Daisies
Is this an arranged marriage? Are you actually 12? Blink twice if you need help! Shockingly, daisies symbolize innocence. So, if you were raised believing that holding hands results in drugs and pregnancy, this is the flower for you.

10. Zinnias
Joke's on you, if you picked these whimsical (shoot me, I just used whimsical in a sentence) flowers for your centerpieces or general wedding décor. Zinnias actually symbolize absent friendship, so they PROBABLY aren't the best for your whole outward devotion of love thing.