The Wedding Favors Nobody Actually Wants
I think the strangest thing about being in your early twenties, beyond the Sunday Scaries and unexplainable joint pain, is the number of weddings you get invited to. I'm not sure why I'm surprised—I'm a woman in my early twenties that went to a private college in the South—but I am absolutely perplexed by the fact that people my age are partaking in a very permanent and, depending on how you look at it, divine, institution. Maybe it's because the internet algorithms know this about me and have a sick sense of humor, but I've somehow wound up deep in the trenches of WeddingTok. Although unexpected, I'm absolutely fascinated by the delicate minutiae of toxic mother-in-law management, appetizer tastings, bridal party elections, and reckoning with the aggressively patriarchal origins of some of the most beloved wedding traditions. 
After making myself at home on WeddingTok, I've found that a bride will forget very little, but one thing that seems to get hardly any attention is the importance of the wedding favor. It's the final bow, the last thing your guests will remember—yet the trendiest favors are the ones that nobody, and I mean nobody, actually wants. The older I get, the less patience and bandwidth I have for junk, and I think I speak for everyone when I say yes, a koozie with you and your spouse's face on it is indeed junk. 
Don't get me wrong, your wedding is all about you, a celebration of the magnificent feat you've pulled off in finding someone that doesn't absolutely repulse you. Which is why I'll push through the small talk at cocktail hour, the cheesy bridesmaid speeches, even the inevitable runthrough of the Cupid Shuffle that gives me flashbacks to field day in middle school P.E. But the party favor is the one thing that is about me, the guest, what I will like, what will remind me of your joyful wedded bliss—but more importantly, that I can also enjoy objectively long after the night is over. 
As a child of divorce who's never been in a serious relationship and corrects men's grammar on dating apps for sport, it's fairly obvious I am the last person that should be sharing my opinion on anything wedding or marriage related, which is why I asked wedding planner extraordinaire-turned-dating-TikToker Chelsey Lance about the worst of the worst she's seen when it comes to wedding favors, and what is proven to be a hit among your guests. 
Before she made a name for herself on TikTok sharing hilariously candid dating stories from the dispatches of being a single twentysomething in Charlotte, North Carolina, Chelsey ran an award winning wedding and design firm that she launched at the age of 25. From a 60s retro fête to a tarot themed wedding where the bride wore all black, Chelsey's seen it all, and she's sharing some of her expertise so that you don't have to see any abandoned favors on venue tabletops. 
Bottle Openers
"You would think this functional favor would be a hit, but I think they are usually a miss," Lance says. Because a bottle opener is really only something each couple or family needs one of, lots of them end up left behind on the tables. However, they still have potential when executed properly. "This could be a cool thing to add into a welcome package, alongside a bottled, refreshing drink that needs an opener," she offers.
Matchbooks
You probably saw this idea and immediately thought about all the pun potential, like how you two are the perfect match or that you found the light of your life. However, it may not be as big of a hit as you think. "Most of the custom matchbook options are made out of flimsy cardboard, and couples almost always over-order. I will never have to buy matches again due to the hundreds of leftover matchbooks that I've been gifted from clients!"  
Koozies
"Ok, so this is the pumpkin spice latte of favors," Lance says. She admits that when people first started giving these out in 2012, "they were amazing," adding, "I filled up an entire drawer in my kitchen with them!" 
If you've already ordered your custom koozies, don't freak. "I think having a small amount of koozies at the bar, for those that want them, is a great touch," Lance says, adding, "But having it serve as the overall favor isn't personally not my favorite—it just isn't very exciting." I think I speak for the masses on this one—even though I love a good White Claw as much as the next girl, I don't think I'll ever have enough cold drinks in my days on this Earth to  justify the amount of koozies I've been sent home with after a wedding—or any party, for that matter. If you really want them to be enjoyed in earnest, sprinkle them around and let the select few who want them take them home. 
When it comes to the favors your guests will never forget, Lance says opting for anything edible and individually wrapped is best. "Most of my clients chose stunning custom cookies with royal icing. We would take design elements from their invitation suite or table linens and get that drawn onto cookies. By incorporating other visual elements from the wedding, it shows a very high level of detail, and it's always highly regarded by the guests who notice." 
Although I can in no way empathize with the bridal experience, let me serve as a sort of focus group. Your wedding is all about you and your spouse, sure. But, there's at least just a little bit of ego involved—I know every bride wants to throw a party that their guests will never forget. So let the last moment your guests are left with be a good one and opt for something edible, cute, and easily stuffed in a purse or clutch for later. And I beg you, if you're going to choose something your guests take home, don't put your initials or, even worse, your faces on it… unless you want to see it on the shelf at your local Goodwill six months later.
Image: Vladimir Tsarkov /Stocksy.com
9 Wedding Favor Ideas Your Guests Will Love
For some reason, the tradition of giving gifts to people that attend your wedding has become, like, a thing. Weird flex, but okay. Like, this is my big special day. You should be giving eternal thanks that you're allowed to experience such a significant event with me. Give me money and a free honeymoon, then GTFO. Because it's v important to be the best at everything, it's become a contest (to me, anyway) as to who can give the best wedding favors. Here's a list of the very best wedding favors for your guests to take home as swag on your big day.
1. Boxes Of Dessert
Maybe you had a dessert bar with six different cookies or a personal pie bar or a s'mores bar. Whatever it is—even if it's literally candy in pretty glass containers—add some grab bags and boxes and, holy sh*t, what a FANTASTIC favor. I'm going to give myself diabetes eating all of this in the Uber back to the hotel. Everyone loves dessert. Package that sh*t up and give it away as a gift. Your guests will love you for it and it's literally so easy.

Etsy – 10 Sets of wedding clear macaron packaging, macaron box, wedding favor, macaron favor, macaron gift, bridal shower, baby shower, macaron
2. Jam Or Honey
Bonus points if it's a local jam or if great aunt Jane packaged up the honey from her bees and individually labeled those jars till her fingers bled. Jams and honey are the best wedding favors because a) they serve an actual purpose and b) you can have your stupid monogram on the lid or bottle and no one will care or feel the need to throw it away because, hello, there's good honey or jam in that container. Everyone wins.

Wedding Favors Unlimited – Organic Strawberry Jam Personalized Wedding Favors
3. Tiny Bottles Of Booze
I don't feel like I need to explain this one. Everyone loves booze. They can put it in their coffee the next day, or they can save it in their drawer desk at work. They can even stash it in their purse or pocket and pull it out sometime in the future when they really need a pick-me-up. This is a GREAT gift.

Blackwell's Wine and Spirits – BULLEIT BOURBON WHISKEY 10 X 50 ML BOTTLES
4. Hangover Kits
I wish I'd given these away at my wedding instead of trail mix. When you have an open bar for four to six hours, sweaty dancing, and adrenaline, you're going to be dealing with a few hangovers. Having a little kit complete with painkillers, lip balm for crusty hangover lips, bandages for mystery wounds, bottles of water, gum for bad morning breath, vitamin C packets, and eye drops will make you everyone's favorite hostess as they ride the struggle bus the morning after your wedding.

Pinch Provisions 6-Piece Rosé Hangover Kit
5. Candles
Who doesn't f*cking love candles?

Wedding Favors Unlimited Personalized Floral Garden Square Candle Tins
6. Plants
If they're anything like you, your guests will likely ignore this and kill it after a week, but having a succulent or flower to take home from a wedding is totes adorbs. Again, all these plants are probably destined to die, be left in taxis, or thrown into a bin in the hotel room, but, they're still cute.

Etsy Mini Herb Plant Wedding Favor
7. Maple Syrup
This fits in the same category with jam and honey and works ESPECIALLY well if you're getting married in a sh*tty, frozen tundra like Canada or Vermont (jk but srsly). People will probably use it on their all-you-can-eat waffles at the hotel the next morning while they're trying to swallow down the hangover vomit. Yay! It's a favor with a practical use, fam.

World Market Mini Maple Leaf Syrup Bottle
8. Spice Blends
Again, practicality wins. Everyone likes spice blends, even if they don't cook. Maybe the groom's mom's garam masala mixture is good on everything and demands being bottled into tiny jars and given to guests. Or, maybe you just feel like everyone needs a little cinnamon sugar nutmeg blend in their life. Who wouldn't want to bring that sh*t home?

9. Drink Kits
If you haven't seen these tiny carry-on drink kits, find them and order them all. These will go to excellent use for your guests—especially if you're having a destination wedding. While they can lean a bit on the expensive side, it's a once-in-a-lifetime opportunity for you to prove how nice and generous you are.

W&P MAS-CARRYKIT-MM Carry on Cocktail Kit
Images: Zeno Aras/Unsplash; Wedding Favors Unlimited; Amazon; Etsy/Macaron Box; Blackwell's Wine and Spirits; Sur La Table; Etsy/Mini Herb Favor; Wedding Favors Unlimited/Candles; Etsy/BBQ Rubs; World Market
8 Common Wedding Elements No One Actually Cares About
Weddings are expensive AF no matter how you cut it. In addition to cutting costs for things so you can spend your money on important things like a house and a baller honeymoon, nixing things that your guests don't care about is a smart move. Whether it's programs or a certain type of dessert, don't waste your Dad's hard-earned money on things that literally no one will remember. Free booze, good food, and a dress that doesn't look like it belongs to a cat weirdo are what matters.
1. Programs
Pass. We mentioned it here, but programs get forgotten, thrown out, or just generally ignored. If you're really v concerned that people won't know which version of "All Creatures of our God and King" to sing as the Offertory hymn during your 10-hour Catholic Mass, go ahead and write it on a chalkboard in the front. It'll be a lot cheaper and grandma will be able to see the font.
2. Favors
By the time guests are on their way out of a wedding, they're more concerned with either a) finding the next bar, or b) finding a suitable bush to throw up in. They're not looking for a table with favors. Face it—most wedding favors are pretty forgettable and/or tacky. If you want to really give your guests a gift, offer a midnight snack like a pretzel, hot dog, or schedule a food truck to show up as the party winds down.
3. Types Of Flowers
Ask any former bridesmaid what kind of flowers she carried at any given wedding and she literally will not remember. Ask any wedding guest what kinds of flowers were used as centerpieces at any given wedding they've attended. No one will know. Flowers are def important for "fluffing" a space and adding color, but don't feel the need to go balls to the wall and order perfectly pink hydrangeas out of season because the color is the only thing that will work. Set a budget and stick to it. Guests don't care and won't remember. Sh*t, go to the grocery store and get your own.

4. Cake
No one goes to a wedding for the cake. Oftentimes, wedding cake gets a bad rep anyway for being dry, bland, vanilla, and generally not that amazing compared to the free booze that the bartender is dishing out. Grabbing an Oreo ice cream cake is going to be just as sufficient for those cute shoving-cake-in-each-other's-faces pics as a $1,000 four-layer French whipped meringue and sponge cake. At my wedding, we had a guest (who happened to be a baker) make our tiny perfect-for-smashing cake and it was just big enough for the two of us (which we loved cause we're both v bad at sharing). Then we fed everyone else cookies, brownies, pies, and mousse. Win, win.
5. Cocktail Hour Music
This is the part of the program where your guests will pound shots, beer, and wine before heading into what they believe will be a v boring dinner. The soundtrack you provide during this power hour is not something your guests will notice. Sure, your parents may insist you play four to seven Bruce Springsteen songs because, "Sarah, you're from New Jersey and you're required by law." Go ahead—your guests are going to be too busy guzzling appetizer-sized crab cakes and free prosecco to notice that "Glory Days" gets really old after the 50th time.

6. A Choreographed First Dance
Nine out of 10 couples in a survey I made up for this article don't give a sh*t if the bride and groom can't dance versus having a 4-minute choreographed dance routine. During the first dance, the guests are urging their bodies to quickly digest the multi-course feast of seafood and antipasti from cocktail hour while counting the minutes until the buffet opens and they can comment on the types of meat offered. No one cares if you spent four consecutive weeks verbally abusing kindly encouraging hubby to perfect his ability to dip you so that you can have the perfect picture. Just get out there and dance. Stop being a snot.
7. A Slideshow Of The Couple
Yawn. No matter how many "ooohs" and "awwws" you think you'll garner from showing pics from the one-night stand respectable first date or the engagement you knew about and, therefore, had heavily photographed, no one cares. Sure, a photo here and there of the happy couple on tables at cocktail hour or tastefully worked into the reception hall is fine. But having a literal home movie of you two drooling on each other isn't really necessary.
8. The Bouquet And Garter Toss
Oftentimes, the bouquet and garter toss only serve to up the ante at a boring wedding. You, chances are, are not going to have a boring wedding, so why stop the music for an outdated tradition? The only entertaining part of the bouquet toss is watching your single friends fight each other for a pack of flowers, so if that's something you want to see, go for it. Bonus points if your maid of honor pushes a child to the floor in an effort to grab it.

Images: Wu Jianxiong, Unsplash; Giphy (3)
9 Wedding Favors That Are Never Acceptable To Give Your Guests
Being invited to a wedding is like, usually super fun. There's free food, dancing, awkward family interactions, and a chance to dress up and try to steal attention from the bride celebrate the new couple. As a bride, wedding favors—if you're doing them—are important. It's the last little bit of the wedding someone will see/hold/eat, and getting the formula right will totally make or break your wedding (probably but not really). Don't think that giving out just anything is going to be appreciated and super okay and your guests will love it. In reality, your guests will be receiving these gifts after several hours at an open bar (if you don't have an open bar at your wedding, did you even get married?) and drunk people are the world's harshest critics. They are known to yell "Fuck this!" at nothing in particular and start crying because someone in their vicinity is "too ugly." Don't skimp on trying to impress them. They are quick to anger and will tweet their feelings. In our extensive binge drinking research this wedding season, we've discovered there are some very bad, awful, and shitty excuses for gifts that many people still consider acceptable. Don't make the same mistakes.
1. Monogrammed Anything
Nobody wants anything with your name, the groom's name, and the day of your wedding on it. Sorry, but no one is going to display that shit proudly in their home for years to come except maybe your grandmother and slightly offbeat friend. Also like, your initials are not my initials. A napkin with someone else's initials on it is quite literally useless to me.

2. Coasters
Does anyone even use coasters anymore? Except for your mother, who practically faints anytime a glass even threatens to sweat on her recently treated mahogany antique farm table, there's really no point to these. Take off extra points if the coaster is monogrammed, or displays the bride and groom's engagement photo. Do you really want me to put my can of rosé on your face, Karen!?!? I appreciate you trying to drag me into adulthood with your party favors, but no. Just no.

3. Paperweights
Well, if your guests work in wind tunnels, outdoors, and on top of mountains, I guess I'm wrong in saying these are useless. As it stands though, most of us sit in small, airless, and less-than-5mph wind zones while we work, so the idea of a paperweight is pretty fucking dumb. Next.

4. Pens
Omg I'll always remember your wedding with this pen reminding me of the date of your unending love! Every time I fill out a check for a couple pledging their undying eternal commitment I'll remember how much FUN I had at your super awesome wedding! Seriously though, way to give the one gift people are literally guaranteed to lose in the next week. The only way you could have done worse was if you'd given out tiny Bic lighters. You have failed.

5. Photos Of The Bride/Groom In Any Capacity
I love you. I love you so much I just spent a shitload of money on wedding attire and travel for your nuptials, but I don't love you enough to keep a small photo of you in my wallet, on my fridge, in my purse, on my keys, or on/near my person in any capacity ever. I have social media for when I miss your face, and I don't need a reminder that you took some engagement pics.

6. Wine Stoppers
Do you know how many open bottles of wine are in my home at any given time? Either six or zero (the limit does not exist) so giving me another wine stopper is really not necessary. I know you spent all of $0.30 and a tiny child in Vietnam crafted this heart-topped wine accessory with the utmost detail and love, but it really wasn't necessary. I'll use tin foil to cover my alcohol, which will be open and available for only 1-2 days before I drink it.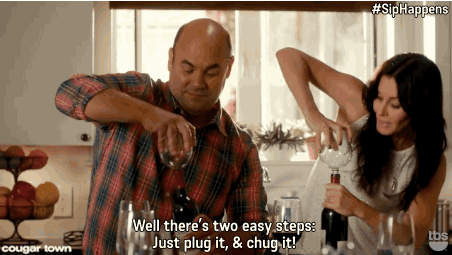 7. Keychains
Does anyone have keychains anymore? I saw an article on the dangers of heavy key chains on car keys and am now super fucking scared the weight of that last Paw Patrol accessory will be what it takes to rip off my key ring and leave me unable to stop my vehicle. Also, anyone can go to the dollar store and get a keychain. Don't offer these at your fucking wedding in any capacity.

8. Homemade CDs
I wouldn't have believed people did this if I didn't see it listed as a horrible favor on The Knot, Huffpost, and Reddit multiple times. WHAT'S WRONG WITH YOU? Why would anyone want a CD of the songs you played at your wedding or, even better, a mix of songs celebrating your love? I literally don't even have a CD player. You basically just handed me circular trash. Get this shit gone, immediately.

9. Jordon Almonds
Jordon almonds were cool back in the 1960s. There are people who still like them, and those people are your mom and her friends. That's fine, but please don't give these out as a favor. Sure, have a lil bowl full of them and some pouches for people to take. But if you're offering a real favor, this better not be it.