This Bride Thinks Her Friend Owes Her A New Wedding Because She Was Pregnant
Reddit is the gift that keeps on giving. On a recent AITA subreddit (if you aren't familiar, that stands for Am I The Asshole), a former bride sounded off about a bridesmaid who she feels went overboard in upstaging her at her wedding and, thus, ruined her big, special, perfect day. As a former bride and current day-to-day bitch, let me just say: every bride wants to be the absolute 100% center of attention on her wedding day, whether you're an actual brat or just act like one during your wedding planning process. Everyone should be complimenting you. Everyone should be telling you how skinny you look. Everyone should be telling the groom how lucky he is and to not mess this up. Everyone should be dancing and raving about the food and crying because they're just so f*cking happy to be there. You feel me? So I understand why a bride might feel upset if all eyes were not on her the entire duration of her wedding day… but even I think this Reddit bride took things more than a little too far. Because our Reddit bride was not the center of attention on her wedding day, she feels like her bridesmaid literally owes her a do-over. That in itself is pretty f*cking crazy considering the bride admits her wedding cost $30,000, but her reasons why she feels justified in asking for this re-do are, shall we say, completely f*cking unhinged. Let's take a closer look.
The Setup
The Reddit post begins, "My now husband and I got married 1.5 months ago. We had 6 people on each side of the bridal party. This wedding took 3 full years to plan and prepare for. When I got engaged, most of the bridesmaids were very single, including Anna, the 'star' of this story. Two of them were in long-term relationships. I wanted to just give the two partnered bridesmaids plus-ones. Anna seemed offended by this, because my wedding was then years off, and she was actually dating her now husband at the time (though it was casual)."
Alright, this seems within the realm of normal so far. You usually draw the line for a plus-one at serious partners or spouses—especially if you're a bride on a budget. Then again, this bride puts in the subject of her post that her wedding cost $30,000, which is not super extravagant, but also not a budget affair. However, if it did take her three years to plan, it's safe to say they were keeping an eye on cost. I guess if you're broke and mom and/or dad aren't helping and you're drowning in student loans, that makes sense. But still, three years is a little bit long to plan a wedding, and there are people who would bristle at not giving members of the bridal party a plus-one, even if they're not in a serious relationship at the time of your engagement.
Mom Knows Best
The Reddit bride continues, "I eventually got pushed by my mother to give all of them plus-ones. Anna actually continued to date that guy, and married him four months before my wedding at two months pregnant. She brought her new husband as her plus one (who I never met prior) and convinced one of the other bridesmaids to take her friend as hers (when she KNEW we didn't like him)."
Oh, moms—always peer pressuring us. So, Anna marries the guy she was casually dating, and, considering it took three years to plan this wedding, that is actually very normal! Plenty of people get engaged and even married within three years of meeting each other. Three years is a long time! And it's actually kind of weird that she never even met her friend's husband in the entire three years it took to plan her wedding. The only thing I will say is that it's kind of sh*tty to get a friend invited to a wedding whom you know the bride and groom don't like. But, given the way this Reddit bride has framed her entire post, I'm calling into question that Anna knew the bride didn't like the friend. This detail will become important later, for reasons you probably don't expect, so just keep it in the back of your mind.
The Wedding
Here is where things start to unravel. The bride says of Anna, "She was hugely pregnant, and didn't refrain from showing it off. We're both fairly young (25) and in my husband's culture, getting pregnant before late 20s/30s, married or not, is basically a teenage pregnancy and drew ATTENTION. She also has a vibrant personality and has a way of eclipsing everyone around her. Her husband is also very tall and incredibly attractive, which drew a lot of attention."
Wow. Grab a suitcase, everybody, because we have a lot to unpack. Ok, first of all, if she's hugely pregnant (by my calculations, about six months along), how can you NOT show it off? Like, it's very out there, literally. What really seems odd is the whole "practically a teenage pregnancy" thing. Anna is married at this point, lest we forget. She's in her mid-20's. What culture says that's "basically a teenage pregnancy"??? Am I just extremely ignorant of all non-American cultures? Probably, but I still need to know either way. And what's with the comment about her friend having a "vibrant personality"? Is she mad that her friend seems like a fun, positive person? Also, jazz snaps for the level of petty you need to be to be MAD that your friend's husband is hot (and tall). Like, would it have been okay if he was hot and not tall, or tall and unattractive?

Apparently, this all was just too much for the wedding guests to handle. "All anyone spoke about of was Anna's pregnancy and her attractive husband. Even in the line, people were asking about that 'electric woman' and of her pregnancy/marriage/life. When they got up to dance, all eyes were on them. Anna's friend ended up hooking up with my brother, outing him as gay and causing a huge scandal."
Is it honestly Anna's fault if she's the life of the party? I guess bridezilla was hoping she'd tone it down, which I would understand if Anna is the type of friend to purposefully cause a scene every time she goes out to get attention—but we have no indication of that from this post. And like, IDK, it sounds like the guests were more intrigued by Anna and her husband than offended at their presence. The best part of this part of the story is Anna's friend hooking up with the bride's brother and "outing" him. That was probably uncomfortable with possible negative consequences for the brother, I'll give her that. But it feels like all the anger is misdirected at Anna when really the bigger scandal was the hookup. And maybe the real problem is not that Anna's friend ended up hooking up with the brother, but that there were homophobes at the wedding who were so scandalized by two men making out that it supposedly ruined the day.
The Aftermath
It gets more insane, if you can believe it. Reddit bride says, "I ended up leaving midway through the reception in tears, and never attended the next morning's brunch. Anna and her entourage left early the next morning and also didn't attend. I can't even look at the pictures without crying and desperately want a do over. I'm not a bridezilla, but this was beyond the pale. It felt like a celebration of Anna's marriage. I'm sorry, but I put so much planning, effort, and money into this while someone that got pregnant without a thought and married spur of the moment reaped the benefits. I honestly feel like Anna owes me a wedding and did all of this as revenge for me offending her years ago. Am I wrong?"
What a brat. Just to recap: you complained about Anna making a scene, her friend hooking up with your brother and making a scene, then left your own reception crying, creating MORE of a scene? Isn't that kind of a slap in the face to all of the other guests who came to see you and have a good time? The same can be said of skipping the next day's brunch. Anna wasn't even there! That was your big chance to get some one-on-one time with your guests! You don't get to complain about Anna ruining your day when you created just as much of an issue by leaving and not even enjoying your own brunch that you also presumably planned and paid for!
View this post on Instagram
To go so far as to type out that Anna "did all of this as revenge" is so ludicrous I can't even see straight. Anna dated a guy, got married, got pregnant, then came to your wedding and had a good time…all for spite? Is it cold up there in your ivory tower? To claim she did all this scheming JUST to ruin your day is absurd.
The commenters on the thread were pretty quick to side-eye the Reddit bride, too. "The biggest clue to me was 'the wedding took a full three years to plan'. … OP is overly obsessed with her own wedding. When you put something on a pedestal that high, it's always a disappointment." Preach, commenter on this thread. If it takes you three years to plan your PERFECT day, then you're so detail-oriented that nothing will ever be perfect.
Overall, most, if not all of the commenters agree that yes, this bride was the asshole. Her main issues with Anna seem to be that she has a hot husband, got married, got pregnant, and is a social butterfly. I don't want to pile on the Reddit bride by calling her a horrible person or anything like that, though. More than likely, this bridezilla is experiencing a huge downer after the wedding, which is understandable when for three years you lived and breathed planning and budgeting for it and, in a flash, it's over. Naturally, you're going to pick it apart and try to find what you could have done better. But where she took it way too far was asking if she is justified in demanding her friend help her throw another wedding. Girl, no! Like, what, you think your bridesmaid is just going to Venmo you thirty thousand dollars because she had the audacity to have fun at your wedding? Yeeeah. Let me know how that goes.
Images: betchesbrides / Instagram (2); Giphy
8 Common Wedding Elements No One Actually Cares About
Weddings are expensive AF no matter how you cut it. In addition to cutting costs for things so you can spend your money on important things like a house and a baller honeymoon, nixing things that your guests don't care about is a smart move. Whether it's programs or a certain type of dessert, don't waste your Dad's hard-earned money on things that literally no one will remember. Free booze, good food, and a dress that doesn't look like it belongs to a cat weirdo are what matters.
1. Programs
Pass. We mentioned it here, but programs get forgotten, thrown out, or just generally ignored. If you're really v concerned that people won't know which version of "All Creatures of our God and King" to sing as the Offertory hymn during your 10-hour Catholic Mass, go ahead and write it on a chalkboard in the front. It'll be a lot cheaper and grandma will be able to see the font.
2. Favors
By the time guests are on their way out of a wedding, they're more concerned with either a) finding the next bar, or b) finding a suitable bush to throw up in. They're not looking for a table with favors. Face it—most wedding favors are pretty forgettable and/or tacky. If you want to really give your guests a gift, offer a midnight snack like a pretzel, hot dog, or schedule a food truck to show up as the party winds down.
3. Types Of Flowers
Ask any former bridesmaid what kind of flowers she carried at any given wedding and she literally will not remember. Ask any wedding guest what kinds of flowers were used as centerpieces at any given wedding they've attended. No one will know. Flowers are def important for "fluffing" a space and adding color, but don't feel the need to go balls to the wall and order perfectly pink hydrangeas out of season because the color is the only thing that will work. Set a budget and stick to it. Guests don't care and won't remember. Sh*t, go to the grocery store and get your own.

4. Cake
No one goes to a wedding for the cake. Oftentimes, wedding cake gets a bad rep anyway for being dry, bland, vanilla, and generally not that amazing compared to the free booze that the bartender is dishing out. Grabbing an Oreo ice cream cake is going to be just as sufficient for those cute shoving-cake-in-each-other's-faces pics as a $1,000 four-layer French whipped meringue and sponge cake. At my wedding, we had a guest (who happened to be a baker) make our tiny perfect-for-smashing cake and it was just big enough for the two of us (which we loved cause we're both v bad at sharing). Then we fed everyone else cookies, brownies, pies, and mousse. Win, win.
5. Cocktail Hour Music
This is the part of the program where your guests will pound shots, beer, and wine before heading into what they believe will be a v boring dinner. The soundtrack you provide during this power hour is not something your guests will notice. Sure, your parents may insist you play four to seven Bruce Springsteen songs because, "Sarah, you're from New Jersey and you're required by law." Go ahead—your guests are going to be too busy guzzling appetizer-sized crab cakes and free prosecco to notice that "Glory Days" gets really old after the 50th time.

6. A Choreographed First Dance
Nine out of 10 couples in a survey I made up for this article don't give a sh*t if the bride and groom can't dance versus having a 4-minute choreographed dance routine. During the first dance, the guests are urging their bodies to quickly digest the multi-course feast of seafood and antipasti from cocktail hour while counting the minutes until the buffet opens and they can comment on the types of meat offered. No one cares if you spent four consecutive weeks verbally abusing kindly encouraging hubby to perfect his ability to dip you so that you can have the perfect picture. Just get out there and dance. Stop being a snot.
7. A Slideshow Of The Couple
Yawn. No matter how many "ooohs" and "awwws" you think you'll garner from showing pics from the one-night stand respectable first date or the engagement you knew about and, therefore, had heavily photographed, no one cares. Sure, a photo here and there of the happy couple on tables at cocktail hour or tastefully worked into the reception hall is fine. But having a literal home movie of you two drooling on each other isn't really necessary.
8. The Bouquet And Garter Toss
Oftentimes, the bouquet and garter toss only serve to up the ante at a boring wedding. You, chances are, are not going to have a boring wedding, so why stop the music for an outdated tradition? The only entertaining part of the bouquet toss is watching your single friends fight each other for a pack of flowers, so if that's something you want to see, go for it. Bonus points if your maid of honor pushes a child to the floor in an effort to grab it.

Images: Wu Jianxiong, Unsplash; Giphy (3)
Summer Wedding Faux Pas That Will Make The Bride Hate You
Wedding season has descended upon us. At any given time from June through September you may have to sit through an outdoor carnival themed hipster wedding, a classy vineyard wedding, or even a fucking non-airconditioned reception in a barn. So rude. But being a good wedding guest takes some learnin', and if you're not willing to not be a dick and follow our rules, then maybe you don't get to go partake in the six-hour open bar, potential for one-night stands, or shithole DJ yelling "GET YOUR HANDS UP" or "WOOO" every three minutes. It's gonna be a great time, guys. Here are some rules of wedding guest etiquette you need to follow if you want to sit with us (or more accurately, your friends at the next wedding—you get it). These summer wedding faux pas are social suicide.
1. Show Up In Minimal Clothing
Oh no, no, no. You aren't going to the CLERRRBBB. You're going to a fucking wedding. I get that the cute matching crop top and miniskirt set and 5-inch wedges will look totally fetch and def get you laid (which is like, so important cause it's been a while and you're starting to see sounds), but try to fucking chill. If you're approaching 30, you shouldn't be wearing a dress that's six inches or more above the knee. And NO CROP TOPS (Scheana). Catholic school rules apply. No offense, but it's true.

2. Wear White
This goes for any season, but it's easiest to make the mistake when it's fucking 95 degrees outside and the eighth circle of hell seems a lot closer temperature-wise than usual. Do not wear fucking white or anything remotely close to it. Only the bride should be in white/cream/champagne/blush (whatever) so don't wear anything even CLOSE. You're tacky if you do, and the bride's mom will def tackle you because HOW DARE YOU UPSTAGE MY BABY. If you have to even ask if the color you're thinking of wearing is too close to white, it is, and you need to put it back in the closet and save it for brunch or whatever.
3. Get Too Turnt
Again, this kinda goes for all seasons, but it's easiest to fuck up during the summer. It's hot, there's an open bar, and wine spritzers go down reaaaaaal easy this time of the year. Try drinking a glass of water after each boozy drink so that you a) stay hydrated and b) don't end up blacking out by the time the reception rolls around. No hoodrat shit.

4. Skip Deodorant 
Yikes. I shouldn't have to explain this one, but it's hot. You may end up in a church without an AC, or you may end up wearing something that shows how much of a disgusting person you really are. Wear some fucking deodorant and bring a travel size one with you to reapply if needed. No one wants to smell your funk.
5. Bitch About How Hot It Is
WE GET IT. There's nothing the bride can do about the heat wave, and I PROMISE she's hotter in that 40 layer tulle ballgown than you are with your bare legs and updo. Get that bitch a mister and be nice.

6. Think You're Too Good For Sunscreen
If this wedding is going to be outdoors at literally any point during the day, lather up. You don't want some weird tan lines from your strappy cocktail dress, do you? Also, if you're looking to hook up and you were outside without sunscreen, how long until your pink nose and lobster-like redness deter every eligible bachelor in the vicinity? I give it a few hours.
Images: Anna Utochkina, Unsplash; Giphy (7)
Unspoken Rules Of Wedding Etiquette You May Not Know
Wedding season tends to bring out the worst in us. Not only do we have to give up attention for like, the whole day (and possibly a weekend *shudders*), but we also have to endure a lot of strangers in a short period of time. It shouldn't be a surprise to any of you, but being a guest at a wedding comes with certain rules; some better known and adhered to than others. So, to not make yourself out to be the biggest asshole at the upcoming nuptials, here are some do's and don't's of wedding etiquette for those of you about to sit through a super spectacular wedding.
1. RSVP On Time
This is kind of a no-brainer, but it bears fucking repeating. Is it really that hard to mark YES I'M COMING on the card, put it back in the prepaid envelope, and send it back to the soon-to-be-hitched couple? You don't even have to find a stamp. What is difficult about this?? Don't be a dick. Send back your RSVP on time and save the bride the headache of having to fucking text you a few weeks before the wedding.

2. Don't Assume You Can Bring Someone–Including Kids
Unless your invite specifically said "and guest" do not fucking show up with a rando. Likewise, do not text the bride or groom a week before the wedding explaining how super deep and meaningful your one-month relationship is and go on a monologue about why you should be allowed to bring so-and-so. This rule also goes for children (shocking, I know). Unless the invite said "The Whole Fam-damnily" then don't assume that all 10 of your kids are welcome to come and ruin what should be an adults-only event. Kids are terrible.

3. Do Tell Them About Your Weird Food Allergy
If, for some reason, you break out into dance hives when you smell gluten, or your eyelids turn inside out when you see peanut butter, go ahead and scribble that fascinating info down on an RSVP card—even if there isn't a place for it. Trying to navigate vegans, vegetarians, Celiacs, breathatarians, raw-fooders, and general weirdos gets easier when you have specifics. The more you know.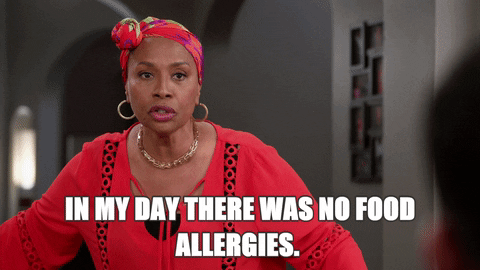 4. Be Early Or, At Least, On Time
The bride is trying to make a fucking entrance, both during the ceremony and at the reception. Having you wander in 30 seconds before start time (or, God forbid, after the start time) takes the focus off of her—which is prime reason you're now cruisin' for a bruisin' from her new hubby. Lol but seriously, don't be a dick. If the wedding says 3pm, be there 15 minutes before. A lesson that should be applied to life, if I'm being honest, because I'm fucking tired of waiting at my brunch reservation for 15-30 minutes because SOME people think reservation start times are merely a suggestion.

5. Do Not Text The Bride
May seem like a nice thing to do, but, you could be wrong. I know a bitch who texted my friend, the bride, as she was getting ready. "Hey how are you??? Are you nervous??? It's raining but will probably stop. Can I bring you anything????!!" I appreciate the care and need for companionship, but chill tf out. This bitch is getting married today. She's got mimosas at her fingertips (which are being painted). Her stomach feels like it's going to fall through her asshole. She hasn't had a carb in three months. The last thing she needs is a bunch of people texting her asking how her day is going. Leave that bitch alone.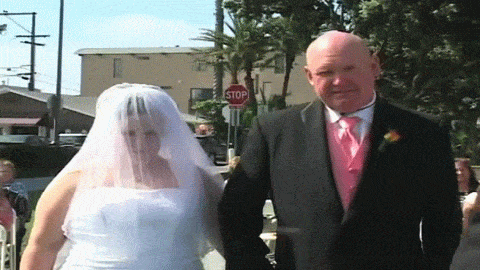 6. Do Not Wear White
This is like, a pretty well-known thing, but due to recent questions from people I know, this clearly isn't well known enough. Do not, if you value your life, wear white or cream or ivory or ivory blush or eggshell or whatever the fuck stupid synonym fashion marketers are using now to denote white. Really, avoid anything that could be potentially light or white enough to piss off the bride. It is an unspoken rule that you never, ever wear white to a wedding that isn't yours (unless the bride weirdly requests it). That means you, Kelly.

7. You Owe A Gift Even If You Can't Go
MMMHMMM. You know who you are. Nothing is ruder than heading to a wedding and not bringing a gift (or mailing one later … or sending one before the wedding). The bride and groom have stressed over the decor, the food, the ceremony, and how to entertain you fucks. You get an invite, you buy a gift. End of fucking story. Furthermore, and maybe if you DIDN'T know, etiquette says that even if you CAN'T attend the wedding, you still owe a gift. So, by my count, that's about 10-15 gifts I'm still missing. Some from family members. On his side. MMMHMMMMM.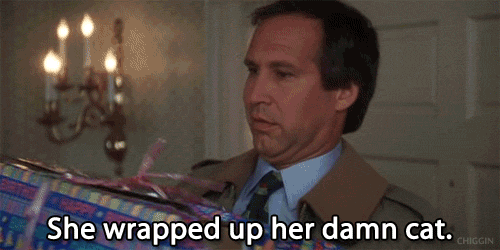 8. Be Nice To The Weirdos At Your Table
I know getting stuck at a table full of people you don't know isn't the most awesome thing ever. But have a drink, put on your big girl panties, and make the most of it. Nothing is worse, as a bride, than stressing about how people at certain tables are going to get along. The couple did their best to put you with people you may like. So, like, make some convo. If you hate them, you never have to see them again, so just suck it up for a few hours.
Images: Shardayyy Photography, Unsplash; Giphy (8)
Tacky Engagement Rings You Should Not Wear & Classy Alternatives
Ding ding ding! I'm here to judge you again for your choices! This time I've set my sights on engagement rings. I get that having an engagement ring at all from the person you love and want to marry blah blah is amazing. But I and others are still totes allowed to think your giant yellow on yellow ring is a travesty and should be exchanged for literally anything else. The thing is, everyone loves classy engagement rings. But the problem is that not everyone understands what "classy" means.
Trendy is not classy, and bright, loud, or obnoxiously large engagement rings do not for good taste make. If you're wondering whether your ring falls in the hot or not category, you should probs consult our list. Oh, and be sure to tell me what a bad person I am in the comments. Love ya, mean it!
Tacky Engagement Rings
Heart-Shaped Rings

Adiamor French Cut Basket Setting Diamonds 1/2 Way In 14K White Gold with a 0.70 Ct. Heart Cut Diamond 
Sorry, but it's true. Lady Gaga's pink heart engagement ring worked for her because she's Lady Fucking Gaga. You, on the other hand, likely work a corporate job, spend a lot of time at home or in sweats (same), and are MUCH less edgy than you think. The heart doesn't really work for you, Lisa Frank. On the other hand, you may be a backwoods moonshiner who loves the heart shape because you're actually 14 and this ring means the start of a new life outside Crusty Acres, Alabama. Good for you!
Disney-Inspired Engagement Rings

Zale's Enchanted Disney Belle 1/10 CT. T.W. Diamond Rose Ring in 10K Rose Gold
If you want something Disney-inspired for an engagement ring, you're probably too young to get married. We've already discussed why Disney weddings are just unacceptable, but now apparently y'all have decided to test our limits with Disney engagement rings, and just no. Do you really need the ring that Belle would have worn to signify her devotion to the Furry movement? Or the diamond for which Princess Jasmine def would have let Aladdin show her a whole new world with? What about the engagement ring Pocahontas wouldn't have had because the early English settlers were terrible human being and would have stolen it and given her a smallpox blanket instead? Let's think this through and embrace adulthood.
Giant Rings
Baby West Holds Kim & Kanye's Ring – https://t.co/C5hGbvZRA8 @KimKardashian #northwest #babywest #kimkardashian #kim #kardashian #kanyewest #kanye #west #diamond #engagement #wedding #ring #therock #cute #style #design #women #woman #jewelry #marriage #propose #proposal #newyear pic.twitter.com/YRCRH4JNs4

— UnusualRingsReview (@ringsreview) January 2, 2018
Yes, that's so amazing and you're so #blessed that your fiancé spent last year slaving away selling car insurance or whatever he does to buy you a four- to six-carat ring. However, it's so big it looks fake. You know what I mean. Unless you're Beyoncé or the owner of a yacht, chateau, and small island, the giant diamond looks a lil off on your un-manicured finger. Maybe be a tad more modest.
Bright Pink Anything

YIKES. Jeulia Flower Design Round Cut Created Pink Sapphire Engagement Ring 6.34CT TW
If your ring looks like a mashup of Claire's (RIP) and Care Bear feelings, it may not be a good choice for you, friend. Not only will a bright pink diamond or gemstone look fake, but it's hella tacky and ultimately not a solid choice. Look at that shit. Are you gonna want to rock this at age 55? Maybe if you're weird and into motorcycles, but likely not.
Overly Trendy Shit

Monroe York Diamonds Noire – Black Diamond Engagement Ring 3.40ct
Just because halo rings or black rings or charcoal shit or twine is in style, that doesn't mean it's a good choice for an engagement ring that you'll (hopefully) wear forever. Trends don't last, and unless you remain v weird, artsy, and into fringe electronica dance music well into your 60s, this may not be a great fit for you down the line.
Classy Engagement Rings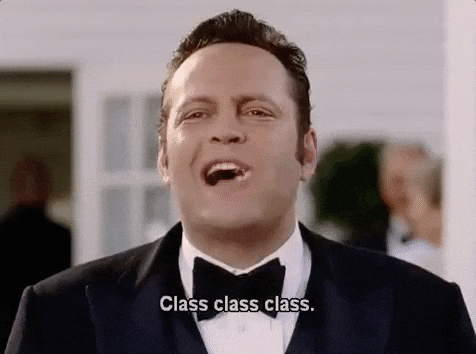 The Tiffany Cut And Setting

YAAAAAAS. The Tiffany® Setting
Girl, yas. I don't care how against the patriarchy/corporations you are or claim to be, everyone fucking loves Tiffany's. The fact that there is a specific and special Tiffany cut just goes to show that when you operate an amazing business for like, over 100 years, it pays off. Getting engaged with a classic Tiffany cut solitaire on a platinum band is a gift in and of itself. That shit will never go out of style, and the beauty of the diamond will never go out of style.
Vintage, Estate, Or Inherited Rings

Sofia Kaman La Jolie-Vintage Engagement Ring
I'm not going to shit on anything that was a hand-me-down, inherited, estate, or vintage piece. Any ring that has a story behind it is awesome. You have my blessing. And yeah, the yellow gold band with the miner's cut may be a little outdated, but you can make that shit look good. Hell, you can even have it reset once your mother-in-law dies!
Gemstone Diamond Combos
Lucie Campbell London Antique Platinum emerald diamond ring signed and numbered JE Caldwell estimated 2.2cts centre stone
Rings that use gemstones as the center stone or incorporate both gems and diamonds are inherently betchy. They're just different enough to be noticeable, but they don't go overboard. I mean, shit, if it's good enough for Kate Middleton, it's good enough for us. It's also a great way to incorporate birthstones if you're into that sort of thing. Diamonds are classic, but a splash of color from a ruby, emerald, or sapphire lends something special.
Classic Cuts And Simple Bands
Ritani Solitaire Diamond Cathedral Engagement Ring With Surprise Diamonds
Classic is classy, end of story. A classic solitaire, or an emerald cut with surrounding diamonds, a cushion cut—they're all timeless. That's probably the biggest takeaway for classy rings—they won't age. They won't seem trendy in three years (I see you, halo rings), and that's kind of the point.
Images: Bridget Flohe / Unsplash; Giphy (2) 
7 Tacky-Ass Things No Winter Wedding Should Ever Have
So you're having a winter wedding. Pause for a slow cap at how basic you really are and how clearly you stand out from the pack of spring and autumn brides. Well, basic but daring. You're playing with fire—err, ice—waiting to see if a blizzard hits on your super special day. How do you know ice won't prevent gramma and grampa from getting on their flight? What if sleet totally ruins your plans for the outdoor hot cocoa table?
Regardless of what nature throws at you, your winter wedding won't even be worth having if you have or do these unforgivable and overly basic things.
1. A Cape
You aren't a Disney princess or a princess, period. You're a bride. Capes belong in children's movies and odd fantasy films. Get a faux fur wrap and knock it off.
2. Icicle Lights In Any Capacity
This is not your neighbor's front yard—it's a goddamn classy wedding. Don't hang these from the ceiling. Don't use them with tacky purple uplighting. Don't even use them to strangle a bridesmaid.

3. Ornaments As Decor
No! Unadorned and carefully crafted mini pine trees are okay for some greenery, but adding in shiny ornaments of multiple colors leaves way too much room for interpretation. Chances are, your design likes aren't going to be the same as your helper's/wedding planner's.
4. Fake Snow
Ew! What is this, a ski lodge in Florida? If you happen to be #blessed with real snow on your wedding day, embrace it. Otherwise, don't try to replicate. It's tacky, like you.

5. Red Roses
Nope. We've told you before that red roses are basic gas station flowers and have no place in your wedding, PERIOD. If it's red flowers you want, opt for something interesting like cockscomb (LOL) or even tea roses. Just plz don't go the red rose route.
6. Santa
I shouldn't even have to explain this one. If your idea of fun is getting the groom's drunk and v creepy uncle to dress up as Santa and "entertain" the group, you don't deserve my presence or a gift. Santa belongs in the shopping malls of America and in the imaginations of children younger than 10. Outside that, he becomes v off-putting.

7. Candy Canes
Unless they're v tastefully placed in my v alcoholic eggnog, I don't wanna see any goddamn candy canes hung around. It is way too difficult for the average bride to pull these off without having it look like Candy Land. Go ahead and cross this off your list of decor ideas.