One Of The OG Victoria's Secret Angels May Be Hanging Up Her Wings
Okay, we might be a little too invested in the Victoria's Secret Angels. Just as we were coming to terms with the retirement of Alessandra Ambrosio, now it looks like another one of our favorite OG Angel might be preparing to hang up her wings: Adriana Lima.
Adriana has been an Angel since 1999, which means she's looked hot in lingerie since before you were even wearing a training bra. She's obviously done lots of sexy fashion shows and photo shoots in her career, but now it looks like her values are shifting. She posted on Instagram over the weekend: "I will not take of my clothes anymore for a empty cause…." and we have to say, the Victoria's Secret Fashion Show is about as empty as it gets.

Adriana's decision was brought about by concerns with body image and how other women struggle to accept their bodies, which might just be a sappy excuse to get out of doing squats, but we get it either way. She's refusing to embrace the idea that society only wants to see bodies like hers, and she says she wants to "fucking change the world." You go, girl.
She hasn't made any official announcements about leaving Victoria's Secret, but some internet detectives figured out that she's unfollowed the brand, most of the Angels, and Ed Razek, the senior creative director. So maybe she's just ghosting them for a bit until she makes up her mind, but her days of wearing the Fantasy Bra are probably over. RIP, it was fun while it lasted.
The Weird Foods The Victoria's Secret Models Eat Right Before The Fashion Show
As betches, we're always wondering WTF models and celebrities are eating. We probably need a new hobby, but honestly this one keeps us busy enough for now. The VS Fashion Show is in Shanghai this year, and we already have our Seamless orders ready to cuddle up with a bottle of Pinot Noir and watch Candice Swanepoel strut down the runway in lingerie that would realistically only be found in a gentleman's club in Downtown LA. Regardless, we've been doing some research on what the Angels like to eat leading up to the show. Or like, what their trainers are making them eat. Here's what we found.
Adriana Lima
It feels like Adriana's been in the VS lineup forever, so she's obviously doing something right. I mean, this woman is literally a MOM and has a better body than 99% of European models and 100% of all Americans. IDK if it's the Brazilian genes or the discipline to do boxing workouts six days a week, but she has her nutrition on point. Adriana swears by eating six meals a day and she's obsessed with buckwheat, a grain-like seed that's filled with protein and fiber. She literally eats it with milk and honey before bed, and says it helps her burn calories while she sleeps. BRB, currently ordering a 10 pound bag of buckwheat on Amazon.

Blanca Padilla
Blanca Padilla is coached by a famous NYC trainer Stephen Pasterino, and he controls her exact diet and workout schedule before the show. Her diet is all about eliminating foods that could cause bloating or inflammation, so she takes a shot of apple cider vinegar in the morning and then avoids any hard-to-digest foods like kale, broccoli, nut butters, and bananas. She's also not allowed to have any salt with her meals and can't have any packaged foods whatsoever. Sounds like hell.
Sara Sampaio
Sara claims she basically eats like a basic betch throughout the year, and then cuts down to healthy foods and a ton of exercise before the show. She basically lives off pizza, bread, and pasta, and then swaps the carbs for fish, fruit, chicken, and veggies before the show, while adding in a gym sesh 4-5 days a week. This diet honestly doesn't sound that bad, the issue is that I do not for one second believe she actually eats all those carbs when she's not in VS show mode.

Lais Ribeiro
Lais Ribeiro says she doesn't even change her diet that much around the time of the show. She eats a lot of protein all year to keep her muscles healthy, so she just makes sure to have protein every day leading up to the show. Aside from that, she just depends on whole foods and real ingredients. Ugh, boring.
Martha Hunt
Martha is also protein-obsessed, but her diet is more meat-heavy than you'd expect. Let's just say this girl isn't ordering a salad. Martha says she swears by meat, salmon, and eggs to fill her up, and she also loves almond butter to spread on basically anything. Martha is definitely one of the models who works out really hard, so the high-protein diet makes sense. Like, she trains at an NYC boxing gym called Dogpound on the reg. She's not exactly sipping on a green juice afterwards.

Bridget Malcolm
Bridget got snubbed from the VS show this year, but we're pretty fascinated by what she was eating when she thought she would be in the show. Like, let's just say she seems like a bit of an obsessive dieter. I mean, we're not judging or anything. We've tried every diet in the book, but we don't claim to live a balanced lifestyle or anything like that. Bridget is a vegan, and she also makes sure to wait at least 12 hours between breakfast and dinner. She follows some Japanese principle called "Hara hachi bu" which means you stop eating when you're 80 percent full. I have a headache just thinking about this diet, but if it works for her, you do you, Bridget. She sounds like the type of girl who takes her horoscope too seriously. Just saying.
Josephine Skriver
We should probably start by saying that Josephine claims she hates the word "diet" and loves to live a "healthy lifestyle." We're guessing she probably also shops on the Goop website and calls a whole wheat bagel a cheat meal. Regardless, Josephine sticks to protein, vegetables, and brown rice for her pre-show routine. She says her typical breakfast is scrambled eggs and brown rice, which seems pretty legit and respectable but also kind of disgusting. Eggs and rice? Sounds gross. But then again, she says she doesn't drink American milk because she only likes the milk from Denmark, so like, maybe she is a psycho. Also, who drinks milk?

The 6 Skin Care Products The Victoria's Secret Angels Use For Glowing Skin
It's that time of year again: the annual Victoria's Secret fashion show. As if your latest Instagram feed hasn't already, the public viewing will make us stress-eat, cry over tubs of Halo Top, and promise ourselves that we'll use the gym membership first thing in the morning. However, as usual, we'll only wake up and laugh because there's no way in hell we're going to the gym before 10am. I really do applaud the Angels for their hard work, and by hard work, I mean excessively working out and going on liquid diets. Yes, the Angels are known for their technically good physique, but have you seen their skin? It's fucking perfect. Maybe it's Maybelline, or maybe it's surgery a photo app I've yet to discover. Either way, it's flawless. They clearly take like, really good care of their skin. I know I def would if I had millions of followers on Instagram, too. Their strict routine is honestly one we could follow ourselves if we weren't so lazy, so I've made our lives easier and found their beauty secrets. Here's everything you need in order to have flawless skin like a Victoria's Secret Angel model.
The models don't use just any ordinary face wash. They use a super gentle cleansing milk that's non-irritating and non-drying. A cleansing milk is basically made up lightweight oils that provide hydration, remove a long-wearing contour, and barely leave a greasy residue. Don't get it twisted. This isn't the shit in your fridge. The cleansers are v soothing and clean sensitive skin thoroughly, so your chances of a breakout are like, little to none.

IDK about you, but I have never left the United States of America, let alone be boujee enough to randomly take a two-week vacation to Cannes. If you're one of these people, congratulations, I hate you this is probably for you. Since the Angels travel a whole fucking lot, they're constantly jet-lagged and exhausted. Life is hard when you're a rich, hot lingerie model. Obviously, I can like, totally relate. So, they're always using hydrogel eye masks to relieve swelling and get rid of corpse-like under-eye bags. These masks help keep the sensitive area moisturized and looking alert in case you feel anything but alive the next day.

A top priority of theirs is staying (and looking) hydrated at all times. Not only should you be pounding back water bottles on the regular (instead of just first thing in the AM after a blackout), but your face should also be getting just as much water. Some of their routines require intensive hydration kits to ensure their skin is soft, smooth, and receiving the moisture it needs 24/7. This often includes a hydrating serum, cream, and eye gel to apply all throughout the year.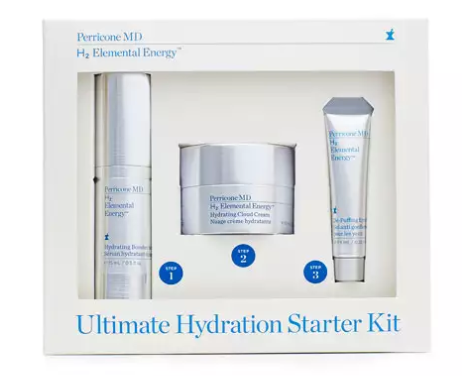 Victoria's Secret models always have glowing skin. I mean, Photoshopped or not, their faces are rays of fucking sunshine. Well, not only do they use a brightening mask in the days leading up to the fashion show, but they also use brightening treatments year-round to maintain their famous glow. This particular treatment contains special intense brightening ingredients and technology to enhance and increase your skin's glow quickly after first use.

Okay, well, the models use a lot of masks if you haven't noticed. The next one they swear by is an oxygen mask, or oxygen treatment. Luckily for you, this isn't some sort of process where your skin is physically pumped with air. Instead, using a detoxifying and deep cleansing oxygen mask delivers the same results. It opens up your pores to allow much-needed air in to help your skin breathe and purify itself. This one leaves a refreshingly cool sensation that totally makes you feel like a brand new woman when you're finished.

I can't stress enough how much I swear by this product. Mario is the solution to all my life's problems, and since I'm such a good friend, I'm letting you in on the world's best secret. This, in particular, is a product the Victoria's Secret Angel's facialist uses daily on their skin. It's perfectly made for rude af overnight breakouts or pesky blemishes you see growing that you want to disappear before they become a thing. The calamine helps get rid of any irritation, redness, and swelling almost immediately after applying. Seriously, it's a life-saver—model or not.

The Official Ranking Of The Victoria's Secret Angels
Head Pro will watch the VS Fashion Show this year, just like every year, because he's a sucker. Follow him as he makes mean jokes on Twitter at @betchesheadpro, and tell him how badly this list sucked at [email protected].
Perhaps more than anything, humans enjoy order. That's why, as surely as winter brings 2pm sunsets and misery, it also brings the Victoria's Secret Fashion Show: an institution that endures largely unchanged, persisting by only making slightly fewer alterations than Kim Kardashian's plastic surgeon. The models starve themselves. A safe, bland pop act performs. One of the models has an OMG SO CUTE "improvised" interaction with the musical act if she's fucking him. Someone stuffs their cans into a $2 million bra. The sun rises on another day.
But that's not enough! No, we demand even more order, especially when it comes to judging our fellow humans. That's why, beyond running the same hour-long porno flick for women (that's also porn for men), we're compelled to "rank" the models involved. "But Head Pro, didn't you do this last year?" you might be wondering. "Wait, that link just redirects to this page, this is the same URL, this is all a naked SEO grab, isn't it," a reasonable person might conclude. I don't have answers for that. I definitely voluntarily re-wrote my own list. I'm a Company Man, after all.
It's not especially cool to "rank" human women based on their "hotness" or "how nice their boobs look." I would never do that anyway because I respect women so much that you wouldn't have to ask me if I respect women, because I would come out and tell you I respect women before you even asked. Instead, I will rank them based on their biography responses on the VS website, from least amusing to most.
14. Jasmine Tookes
Victoria's Secret asked all of the Angels what spice they would be, and 90% of them said "cinnamon." That includes Jasmine, who had literally nothing interesting to say. Being pretty but boring is a shitty stereotype, but living up to it gets you on the bottom of the list.

13. Stella Maxwell
Most people pretty clearly identify as a morning or night person, but Stella? Oh, she's a midday person. Her profile is full of contrarian bullshit like that. Righty or lefty? "I'm actually ambidextrous." Pink or red? "I prefer blue, but I guess red if I have to choose." Unlike Jasmine, who is boring, Stella tries WAY too hard to seem cool and different.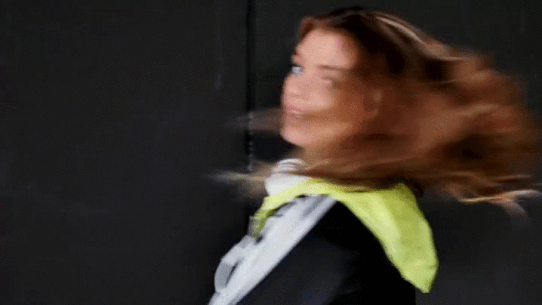 12. Lily Aldridge
Literally every model loves shooting in beautiful locations, but they all hate flying on planes. But really, that's the LEAST glamorous part of the job, not starving yourself or strutting around in your underwear in front of leering strangers? Get some fucking perspective, Lily.

11. Josephine Skriver
Josephine can't live without her phone, friends, family, sleep and food. Well, yeah. You'll die after not eating for about 30 days, and a lot sooner without sleep. Jeez, why do you always have to take things so literally, Josephine?

10. Taylor Hill
Taylor is extremely not here for this shit, and I appreciate it. The most glamorous part of working for Victoria's Secret? "Working for Victoria's Secret." She also wants to jump out of a helicopter with her snowboard, which is pretty fucking metal.

9. Candice Swanepoel
Oh sweet, sweet Candice—such an unrequited life. While most of the models wish they could see the Great Wall of China or some trivial shit, Candice casually drops that her greatest regret is that she hasn't started her "own shelter for abused animals or an environmental protection organization." Extremely same. Also like, you know you probably can start an animal shelter, right?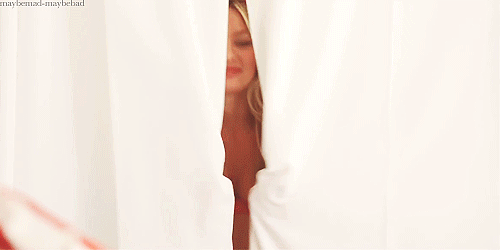 8. Romee Strijd
One thing Romee wishes she could do? Travel stateside with her family. Uhhh you might want to rethink that, girlfriend. I mean have you ever seen an episode of Cops? The U.S. is a trash fire that absolutely deserves everything we've brought upon ourselves.

7. Martha Hunt
Unlike Josephine, who sagely acknowledges that she can't live without the very essences of life, Martha is a little more… metaphorical. She can't live without her dog, purse, family, diamond earrings and favorite watch. She literally listed "dog" and "purse" ahead of family. The honesty is refreshing.

6. Sara Sampaio
Sara is a cool girl who's just like one of the guys. Wanna know how I know? Because she had pancakes for breakfast the morning of her interview, and in fact eats pancakes "all day every day." I call bullshit. She has never so much as smelled a pancake.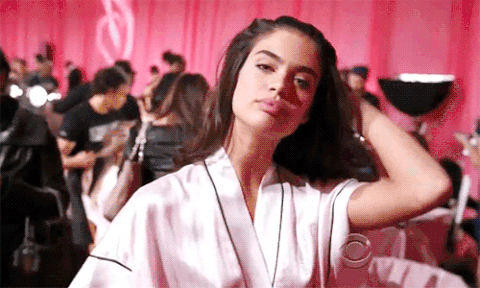 5. Adriana Lima
O.G. Adriana Lima is a simple gal. While other girls want to see the Northern Lights or start entire government agencies, all she wants to do is star in a Quentin Tarantino film. As long as she's down with having her toes sucked, I think that can happen.

4. Elsa Hosk
Does Elsa prefer chocolate or vanilla? "Neither." Goddammit, now I wanna know her deal! What's this woman's hangup with conventional ice cream flavors? Does she only eat sorbet? Is she lactose intolerant? There's nothing sexier in a woman than dessert intrigue, I always say.

3. Lais Ribeiro
What's one thing that Lais would like to accomplish? Literally nothing, because becoming a VS Angel was her only dream, and she's achieved that. Laugh all you want, but when was the last time you accomplished something with such laser focus, Mrs. I've-Been-Thinking-Of-Going-To-Law School-For-Almost-A-Decade?

2. Alessandra Ambrosio
Pink, or red? Lilac! WILDCARD, MOTHERFUCKERS!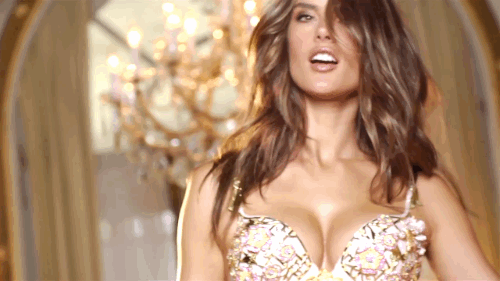 1. Behati Prinsloo
Hey did you know that African native Behati Prinsloo is from Africa, which is where Behati Prinsloo's from? Well, unlike most girls, who picked "cinnamon" as their spice, she grew up on an African seasoning called aromat, so that's what she would be. Because she's from Africa. Which, if true, why is she white?

Head Pro will watch the VS Fashion Show this year, just like every year, because he's a sucker. Follow him as he makes mean jokes on twitter at @betchesheadpro, and tell him how badly this list sucked at [email protected].