How To Talk To Your Trump-Supporting Relatives Without Losing Your Sh*t
As a political science student who wants to write about politics for a career, Thanksgiving (and any family event) is a minefield for me. Not only do I have to tell my family (again) that I am still single, but conversations about whether I have a job plan for after I graduate automatically link to politics and vice versa. 
Like it is for many people, talking about politics with relatives is really hard for me. Some of my family members voted for Trump or didn't vote at all, and as a very vocal liberal, this makes for some… difficult conversations. As easy as it will be this year to get in a drunk screaming match over Zoom with your relatives or to just hit "end call," a big part of practicing allyship is talking about important issues with people who disagree with you. That said, here are some tips for staying chill when politics comes up over the holidays. 
Do: Listen To Them Speak
If there's one thing that everyone hates, it's being interrupted and feeling ignored. Many Trump supporters tend to say that they like Trump because he understands that, and they think that he gives them a voice. That said, interrupting your relatives and calling them stupid (no matter how badly you want to) will not lead to any sort of calm or productive conversation. 
Listening to them also gives you the chance to collect your thoughts and form an appropriate response. I've found that the people in my life who vote for Republicans or support Trump tend to either say that they like him because he is "real" or they grasp at the same four or five reasons for supporting him. When you actually pay attention during these conversations, you're in a better position to point out to the other person why they're wrong or misinformed. 
Don't: Talk Down To Them
"Are you f*cking stupid?" is kind of my go-to catchphrase, so this is a hard one for me. However, using incendiary language puts you in the position to both stoop to their level and makes it so that they're way less willing to communicate with you. Some alternatives to asking this question are: "I read something different about that, where did you get that information?" or "I could see why you would interpret x that way; however, here's what it really means." 
Do: Debate Belief Systems, Not Individuals
When someone starts using language or saying things that you're uncomfortable with, it's essential to stand up for yourself and explain why they're in the wrong. What I've found, though, is that you very rarely will have a productive conversation after calling someone racist/xenophobic/sexist/etc. 
You're more likely to actually make progress when you question the belief and say something like, "What you just said is actually founded in a racist belief and it really upsets me to hear you say that." While your relatives are still going to be super defensive about that, it's even more likely that they'll be open to a conversation if you go this route. 
Don't: Start Yelling Back At Them
I was an overnight camp counselor for three years, and one thing I quickly realized (but still haven't totally mastered) was that my campers were significantly more likely to listen to me if I spoke quietly than when I was screaming at them to just get the f*ck in bed.
As someone who is sometimes known for having a ~bit of a temper~ and also cries when I'm mad, this applies to almost every argument I've ever been in. There's nothing worse than being called crazy or overdramatic, and even if you're rightfully upset, this is a common tactic that (mostly male) older relatives love to resort to. 
When you sense that tensions are rising and you're trying to avoid bringing the energy to a 12/10, just start talking quieter and more slowly. I know that I just said to not talk down to them, but I literally love explaining things to Trump supporters like they're in kindergarten because, at the end of the conversation, I'm the one who keeps the higher ground. 
Do: Know The Difference Between Policy Disagreements And Fundamental Differences When It Comes To Values 
In the weeks leading up to and since the election, I saw a wave of "moderates" in my life post Insta stories that said, "We can disagree on politics and still be friends." Like, at face value, that's an excellent point. However, it seems like there may be some misunderstanding about what qualifies as politics and what qualifies as, like, necessary empathy and respect for human dignity. 
I'm all for talking through policy disagreements, and I can totally respect people challenging my beliefs. When I say that, though, I'm talking about issues like local tax levies, infrastructure proposals, zoning laws, etc. However, most of the time, when we think about family fights about politics, these aren't the issues we're talking about.
If it gets to a point where you're arguing with a family member about systemic racism, discrimination, LGBTQ+ rights, and health care access, you're no longer talking about politics. You're now in a debate over fundamental beliefs about human rights; this is where things get complicated, especially after half of a bottle of wine.
Do: Know When To Draw Boundaries 
Whether you're planning a Zoom call with your whole family (good luck) or are keeping it to just your household, this holiday season will likely be a little tenser than ones in the past. If you know that a political argument is likely to break out during dinner, coming in with a plan is really important. Know your sh*t and have some essential facts at the ready, but also know what topics will get too heated and should stay off-limits. It's also beneficial to talk to relatives that you know have similar views to make sure you're comfortable defending each other and on the same page. 
With the clusterf*ck that is 2020, the silver lining of a Zoom Thanksgiving is that you can hit "end call" or fake a poor network connection at any time—especially if you're being disrespected and invalidated by people who say that they love you. However, a big part of allyship means having these hard conversations with relatives. Even if you can't change their mind, half of the battle encourages them to second-guess their own beliefs.
Image: David Todd McCarty/ Unsplash
Allyship Is Not Selective: How To Keep It Going After Election Day
In June, after the deaths of George Floyd, Ahmaud Arbery, and Breonna Taylor, the Black Lives Matter movement saw an influx of support. Many people attended protests, used their platforms to amplify Black voices, and opened their pockets to support Black people and Black-owned businesses. During the month of June, I remember having this enthusiastic feeling about change to come. When the movement for social equality began to gain momentum, it seemed as though everyone wanted to be involved. We had major corporations making initiatives within their companies to enact change. Sephora created the 15% pledge that promised to have at least 15% of their products sourced from Black-owned businesses. Netflix highlighted Black films and bought the rights to many Black sitcoms that were prominent in the 90s and early 2000s. Even Reddit founder Alexis Ohanian resigned from his position within the company in order to bring on a Black person to replace him. It seemed as though people were really listening to us and pushing for change.
When the protests began in early June, I wanted to find a way to use my voice so that people could understand what Black Lives Matter is and why it is incredibly important. Writing has always been my outlet, and I feel like words have power, so I started to write essays and poetry that reflected my feelings as a Black person in this world and posted them on my Instagram. Along with those essays, I created guides to help people understand how to contribute to Black Lives Matter in a genuine fashion. My reasoning for creating the guides in the first place was because of the constant performative activism I was seeing on social media. I witnessed so many black squares with #blackouttuesday on my feed and felt a sense of emptiness. It felt like people were taking part in a trend, instead of taking the initiative to support BLM and educate themselves. But instead of bitching about it and making myself more frustrated, I created guides. I kept telling myself that some people just needed education on Black Lives Matter and that once they received the necessary knowledge, they would do better. Surprisingly, because of the power of social media, my guides have been shared by thousands of people from all walks of life. I have received messages from people in the entertainment industry, several different publications, and even people that consider themselves "reformed" racists, all thanking me for my work and telling me that they wanted to do better and educate themselves. It felt good to know that people wanted to see change, and I felt proud to be a small part of the reason why change was happening. 
However, with good feedback also came criticism—or, to be honest, I don't even know if criticism is the right word. There are times that I receive hateful messages from folks with such derogatory and passive-aggressive rhetoric that I find myself in a state of shock reading them. I've had people aggressively put down my work, call me racist for calling out white privilege, or continuously harass me through my direct messages on a daily or weekly basis. When I tell people about this, especially non-Black people, they seem confused. In their eyes, the "activism" that was displayed in June was enough for discrimination toward Black people to be over. That's the problem. Racism isn't going to magically go away because you posted a black square on your Instagram, or you wrote a long personal essay reflecting on your privilege and how you "need to do better". Acts of racism towards Black people have been happening for hundreds of years. Racism was not going to disappear into thin air by the end of June. Racism was not going to "take a break" so that you could celebrate the Fourth of July. Racism is very much alive and seems more aggressive than ever, partly due to the impending election. 
I am very aware that writing this essay and publishing it to a platform that has a majority white audience can come with backlash. I know that many of you might personally feel as though pop culture and lifestyle platforms are becoming "too political", and that you just want to be able to "enjoy" it and not make everything about race. That right there is an issue. Human rights are not political, whatsoever. Feeling enraged because your favorite celebrities are continuously using their platforms to amplify Black Lives Matter is racist. Getting upset because your favorite Bravolebrity was fired for racist behavior? Racist. When you find yourself tweeting things like "Why does everything have to be about race?", or "Don't pull the Black card.", it's racist. To those who consider themselves allies, stop confusing ignorance with racism as a way to make excuses for those whom you admire. To be ignorant, you would have to have a lack of knowledge as it pertains to the subject at hand. The subject here is Black lives, and a majority of you reading this are educated enough to know right from wrong—so we are not talking about ignorance, but racism. Start publicly condemning your racist colleagues. I don't care how many followers the person has, what connections they might have that might help elevate you, or whether or not you believe them to be a good person. If you genuinely give a f*ck about your Black friends and family, you will do what is right. Your voice matters now more than ever. Here are some ways that you can continue to practice allyship and contribute for equality towards Black people. 
Open Your Purse
Besides supporting your local Black businesses, there are also other ways to open your purse and support Black people. With the results of the election coming out soon, there are sure to be protests coming from all sides. Usually, at these protests, Black people are more likely to be arrested and charged. If you can, try to donate to bail funds in your local area that could help bail out Black protesters in your area. 
VOTE
Vote in every election that you have. I don't care if it's for the HOA board in your building, your student council if you attend college or your local election in your town. Every election matters, not just the presidential election. If you have the privilege to vote, utilize it. 
Read The Room
Performative activism is not cute and actually does more harm than good. If you show up to a protest just to contribute to looting or to show up to take selfies, you are taking part in performative activism, which is activism for the sole purpose of personal gain. Don't show up if you are going to do this. Also, do not take part in protesting for BLM just so that you can excuse or justify your own racist/ignorant behavior down the line. Allyship does not exempt you from being called out as well. 
Speak Up
Lastly, please have the necessary conversations with those around you. Call out discriminatory behavior when you see it. If you see something, say something in the moment. If you continuously see this behavior in individuals around you, cut them off. Some people aren't meant to be changed and you willingly being around them says a lot about your character.  One of the most consistent ways to practice allyship is to continually call out racism when you see it in your everyday life. 
Images: Maverick Pictures / Shutterstock.com; jonathanchandler_ / Instagram
I Am A Black Woman. The System Has Not Served Me. Here's Why I'm Voting Anyway.
The matriarchs of my family have always treated voting as a sacred ritual. Not a single election went by during my childhood that my mother did not bring me to the polls to watch her vote. Whether that meant waking up before the sun to drive to our nearest polling place so she could cast her vote before she dropped me off for school, or being among the last voters in line, exhausted after a long day's work, quelling an inconsolable tween whose primary concern was whether we'd be going to Burger King after, my mother always upheld her civic duty to vote. And she always made sure that I, her only daughter, was present to watch. 
See, to my mom, a child of the civil rights movement, born in the 1950s, voting was a privilege. It was the be-all and end-all. It was a right that had been legally and systematically withheld from Black people—Black women—for so long, she felt it would be nothing short of a slap in the face to her ancestors to voluntarily deny that privilege. My grandmother, born in the 1920s, felt the same. After all, her great-grandparents had been slaves, hardly able to visualize the prospect of freedom, let alone the ability to exercise the right to vote—a power that was historically reserved for white male property owners. It simply was not an option for my mother or grandmother to choose to forfeit their voting rights given the historical gravity and laborious terms surrounding the acquisition of universal suffrage. 
Our family's voting ritual culminated in 2008, when my grandmother, mother, and I went to the small church two blocks away from my grandmother's house, which doubled as a polling station, to cast their votes for Barack Obama. The act was monumental at the baseline because two Black women were exercising their rights to vote, a radical act that the founders of the Constitution never intended. But that day was made infinitely more significant because two Black women were voting for a Black man, who would, of course, become the 44th President of the United States. (The day was significant for me because I got to go to Burger King after.)
The generations that preceded me rightly held voting to such a high standard because they directly had ties to a world where Black enfranchisement wasn't the norm. My generation, on the other hand, is significantly more disillusioned. While we are keenly aware of our history and the struggle endured to acquire the universal right to vote, we also are able to see the cracks beneath the surface. The radical injustices associated with a system that proclaims itself as just. If my mother and grandmother's generations saw the right to vote as the be-all and end-all, the almighty Oz, my generation's unique gaze beholds Oz as just a man—and he's white, self-interested, and a master puppeteer. 
It's no secret that the relationship between voting and Black America is a long, complicated one. From its inception and for almost the first 100 years of American history, Black people were denied the right to vote—simply because they were not white, not property owners, and not regarded legally as a full person. The 15th Amendment, ratified in 1870, technically granted Black (men) the right to vote, however many southern states utilized a plethora of tactics to prevent them from actually being able to do so. Literacy tests, poll taxes, gerrymandering, and grandfather clauses were among the many strategies employed to promote Black disenfranchisement. The Voting Rights Act of 1965 sought to rectify these unjust practices, as it was the first piece of legislation to formally prohibit racial discrimination in voting. But still, racist officials and lawmakers found loopholes within the system to prevent Black people from exercising their voting rights. The creation of voter ID laws, the illegitimate closing of polling places, and the reduction of early voting rights are all ways in which voter suppression still, to this day, plagues the Black community. So while the triumphs of acquiring Black enfranchisement were at the top of mind for my mother and grandmother's generations, the somber realities of discriminatory disenfranchisement practices are jarring truths that mar my generation's outlook on the subject of the vote.
I want to be very clear: I am a Black woman and I will be voting in November. And, at the risk of sounding like an episode of Schoolhouse Rock, you absolutely should too. Maybe it's naïveté, or maybe my mother and grandmother's voting had tremendous lasting power, but I am of the unwavering opinion that if you can vote, you must. And if you are Black, I mean this tenfold. No, not because our ancestors fought for this right (I do not believe in guilting people to vote), but because far too much is at stake to deny ourselves this right. In the words of Aubrey Stone, President of the Black Chamber of Commerce, "We cannot expect to win with every vote, but if we don't vote, we can certainly expect to lose." 
I'll admit, it is exhausting to vote in a political system where your community is not only underserved, but systemically under attack. Almost 50 years after the Civil Rights Act, the racial wealth gap suggests Black men still earn 87 cents for every dollar earned by white men. Almost 66 years after Brown v. Board of Education, racial inequality in our education system still persists as Black students graduate at drastically lower rates than white students, and are more likely to be expelled, less likely to be invited into gifted student programs, and more likely to be overlooked by teachers. According to the Bureau of Justice, 1 in every 4 Black men is likely to go to prison, whereas 1 in every 23 white men is projected to serve time in prison. Black women who give birth in hospitals that primarily serve Black communities are far more likely to have serious health complications than women who give birth in "white-serving" communities. And as we all were reminded this year after the deaths of Breonna Taylor and George Floyd, even though Black people account for less than 13% of the American population, they are still twice as likely to be shot and killed by the police. The system is downright abhorrent for Black Americans. But the answer isn't for us to not vote. The answer isn't to self-serve defeat because defeat is expected. I can't recall any victorious historical movement that was achieved through the passive act of surrender. 
The truth is, while suffrage isn't the all-powerful Oz that my mother and grandmother once proclaimed it to be, voting is a tool that has considerable power and influence in drastically improving our daily living standards. In the upcoming November election, specifically, we're voting in the hopes of increasing the federal minimum wage, ending the cash bail system, restoring the Voting Rights Act (which was compromised by the Supreme Court in Shelby County v. Holder in 2013), and increasing federal funding for public schools. For minorities, in particular, we're voting to reinstate DACA, advance the enactment of the LGBTQIA Equality Act, rescind the Muslim-targeted travel ban, and decriminalize marijuana. Access to affordable healthcare, tuition free college, and investment in climate change programs are also all among the many political initiatives that will ultimately be decided by your vote.  
And yes, I do specifically mean your vote. I'm cringing at the children's television-level soapbox I've unintentionally found myself standing on, but your vote sincerely does matter. Every vote does. Overwhelming data shows just how many elections have been decided by a mere handful of voters. In 1991, a House seat in Virginia was determined by one single vote. In 2002, a GOP House primary in the state of Washington was decided by just one vote. George W. Bush infamously won the deciding state of Florida in the 2000 presidential election by roughly 500 votes. And, of course, in 2016, Donald Trump secured the presidency by winning just enough votes to secure the Electoral College. Roughly 43% of eligible voters did not turnout to the polls in 2016. And for that, we are paying dearly. 
The presidential election next month is one of momentous importance because we are quite literally voting for our lives. And again, if you are Black, I mean this tenfold. A considerable amount of voter apathy comes from the erroneous and, quite frankly, dangerous idea that a Biden Presidency would be just as bad as a Trump Presidency. And while it is absolutely correct that Biden's political record is not squeaky clean when it comes to his previous political platforms that affected the Black community (i.e. The 1994 Crime Bill and his former anti-busing stance), it is paramount to affirm that re-electing Trump for a second term (either actively by voting for him or passively by choosing not to vote) would be far more damning to Black America than electing Biden. Neither candidate provides the prospect for a perfect presidency, but one candidate refuses to denounce white supremacy, which freely and directly puts Black America under siege. If the leader of the free world cannot merely condemn the malignant threat and oldest form of racism that has plagued our nation, the floodgates of unbridled bigotry will be jolted open and a second-term presidency would terrorize our worlds in unfathomable ways. As Sonya Renee Taylor so poignantly directs, "vote like you are picking the enemy you want to fight." Be clear that we would all be better off fighting the enemy whose political record is considerably tainted, than the enemy who wholly rejects the validity of our existence. 
No, voting is not the ultimate answer to all of the injustices that plague the Black community. Only a complete and total societal reckoning can even begin to tackle that monumental feat. But voting is an essential step that can be utilized to affect necessary and transformative change. Your vote has tremendous power; you simply must use it forcefully and strategically. But we mustn't stop our work after we've cast our votes at the polls. My mother and grandmother were correct that voting is paramount, but they were wrong about it being the be-all and end-all. We must vote in November, and continue our civic engagement in other proactive ways. We must vote in November, and continue to protest—since the protests that ensued after George Floyd's death, Minneapolis, D.C., Chicago, and Denver have banned the use of chokeholds and many city governments have removed public sightings of Confederate monuments. We must vote in November, and hold our representatives accountable—in 2006 an immigration reform bill that would increase fines and prison sentences for undocumented immigrants was not enacted because of a successful citizen uprising in the Latinx community. We must vote in November, and continue to act. Voting is merely a single action item, on the thousand-page to-do list of "how to fix America." But it's a critical step, nonetheless.
Image: Element5 Digital / Unsplash
Everything You Need to Know About Voting In College
It will be super-crowded, there will be too many guys with deluded self-confidence, and you have a headache just thinking about it. No, I'm not talking about a Halloween frat party, I'm talking about the 2020 Presidential Primary. 
Here's the deal. We all have at least a few brain cells left, so we already know that if people don't vote in this election, it could be the end of the world as we know it. No pressure or anything. However, college students have historically had low turnout rates, and it's not just because we're lazy! There are just a few more hoops to jump through that can make the process pretty complicated. 
And, like, I get it. Voting, especially if you go to school out of state, can be even harder than waking up for your Friday morning 8am. It's almost like certain people don't want young, progressive students to have a say in democracy, but that'd be crazy! Right? 

Think of this article as the "How to Vote" equivalent to a study guide the girl with 1,000 colored highlighters makes a whole two weeks in advance before an exam. It has all the answers and will either put you at ease or stress you the f*ck out.  
Should I Already Know Who I'm Voting For? 
Not at all. That would be like committing to a boy the first few weeks of freshman year just because he called you an Uber once. The candidates still have a lot of room to impress/disappoint us, and you might not know many of the differences between their policies. However, now is the time to follow all of them on Twitter, watch the debates if you haven't yet, and pay attention when you see them in the news. 
If you don't even know where to start learning about the candidates, head over to The SUP newsletter and podcast (but only after you finish reading this).
What About The Party I Want To Support? 
I know this is supposed to be a judgment-free zone, so I guess it's okay if you aren't sure which party you want to affiliate with. But like…reeeally!? 
In some states, you can wait until election day to pick a party. However, many states have what is  called a closed primary, which means you have to declare your party affiliation when you register to vote. Do some research to find out if you live in one of those places before it's too late and you miss your chance to vote in the primary. 
Wait… Do I Have To Register To Vote? 
Maybe you slept through your high school government class and missed this, but yes, yes you do. You have to register to vote in *almost* every state. The standards and rules for registration are different depending on where you live, so it's important that you're looking at the right stuff. If you don't remember whether you're registered or not, don't freak out, you can check and/or register here. Alternately, if you need more information about the rules in your state, check them out here. 
I Go To College Out Of State, Where Am I Registered? 
You can only vote in one state, but as long as you have a permanent or temporary address in your state of choice, you are qualified to register. While this might seem like a trivial choice, the state you pick might make a huge difference. 
I'm from Ohio (which is a swing state), but I go to school in Louisiana (which almost always votes red—aka for the GOP). My vote will probably carry more weight in Ohio, so that's where I am registered. If you're conflicted, do some research on voting patterns in your states. Make an educated choice based on where you think your vote has the biggest impact! 
OK, I'm Registered. How Do I Download My Ballot? 
Warning: this is where sh*t starts to get complicated, but take a deep breath, we're going to get through this together. 

If you're voting in your home state, but go to school out-of-state, you probably plan on voting through an absentee ballot. Unfortunately, this is not as simple as just downloading a ballot and emailing it to your state's election office. There are pretty hard deadlines for voting with an absentee ballot, and you can't treat this like a psych essay you write the night before it's due. Follow my advice and do it ASAP, so there are no complications. 
Once your application is completed, you should be all set and should receive your absentee ballot before the election. However, if you have any reason to doubt that your application went through, most states allow you to check the status of your application online.
What Do I Do If My Ballot Doesn't Come On Time? 
You would think there is a pretty slim chance of this happening, but conveniently last election cycle, every single one of my liberal friends voting via absentee ballot in Georgia mysteriously did not get their ballots in time to vote. So weird how that happens! Even if it does happen, you don't have to freak out. Go to your local polling station and ask for a provisional ballot. They are required to give you one by law, even if you are in a different state from the one for which you're voting. Then, go on your state's website to find out how to confirm that your ballot will be counted. 
I Got My Ballot And Filled It Out, How Do I Mail It In? 
I once saw a completed in absentee ballot just sitting on a desk in someone's room like three weeks after the election. No joke. They went through the trouble of registering, applying for the ballot, researching the candidates, AND filling it out only to give up because they couldn't find a stamp. And, like, to an extent, I get it. Sending mail is really f*cking hard and archaic. 
The plight of being unable to find stamps on campus is well-documented on the internet. Sources like ABC, Business Insider, and lots of campus newsletters reference college-aged voters who don't vote due to a lack of stamps. 
Ideally, you'll be able to find stamps for free around campus. At many schools, Greek and other campus organizations will provide them during election season. Unfortunately, this isn't always the case. But also, CVS sells stamps; it's really not that serious.
Here are some things you need to know: 
Like everything else, you can buy stamps online! Stamps.com allows you to purchase and print out postage for your ballot.  You can also try Amazon.

Your absentee ballot will come with an official envelope you must use to return the ballot. Do not lose this. 

The USPS is required by law to mail absentee ballots even if they don't have stamps on them.

While I don't necessarily encourage not using a stamp, this is a great last resort. We shouldn't have to pay a whole 50 cents (is that how much stamps cost?) for our votes to count! 
Hopefully, this is all the information you need to successfully vote in college. However, if you're ever unsure of something, vote.org has easy to understand resources and instructions. 
I know this seems really complicated, you have a lot going on, and Mercury is about to be in retrograde, but this election really is a big one. Especially for young voters. According to an essay published by the Pew Research Center, 37% of the electorate will be Millennials and members of Gen-Z. It's crazy to think about, but the future of democracy is basically in the hands of the same people who ate f*cking Tide Pods and spent $65 on Kylie Jenner's Rise and Shine hoodies. 
That said, go register to f*cking vote. It's your civic duty.
Images: Element 5 Digital / Unsplash, Giphy (2)
Obama Just Clapped Back At Trump In The Most Savage Way Possible
Incredible news: the reboot of Barack Obama is here and it's much better than the reboot of Full House. In case I have made you too excited about the state of politics (which is illegal in 2018) with this opening sentence by making you think that Barack Obama is president again, let me clarify. Obama is not president (sad), but he is out on the campaign trail encouraging people to vote and talking sh*t about Trump (amaze). The former president spoke to a crowd in Wisconsin about the lies and corruption coming from the GOP and Trump Administration rn, saying, "In Washington, they have racked up enough indictments to field a football team." Okay, Obama…slay!!!
Obama had another message for the crowd that we here at the Betches Sup fully stan, and it is that Trump is a liar. Obama dropped some truth bombs about how Trump and the GOP are straight up lying about their promises for healthcare, as well as using fear-mongering tactics in order to get votes in this election. Damn Obama, tell us how you really feel.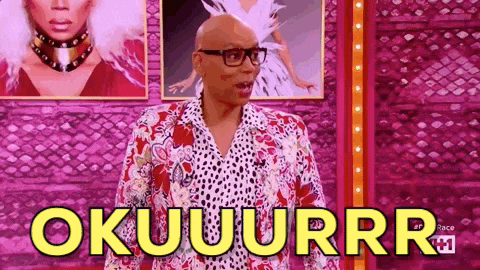 Unlike the current president who is like the Cookie Monster if the Cookie Monster's thing was racism & McDonald's fillet-o-fish sandwiches, Obama also used his rally to inspire the idea of Democrats and Republicans both working to be better for a greater tomorrow.  He said, "There's something at stake in this election that goes beyond party, what is at stake is a politics that is decent and honest and lawful, and tries to do right by people, and that's worthy of this country we love. Because it shouldn't be Democratic or Republican to say we don't just make stuff up. It shouldn't be Democratic or Republican to say you don't punish political opponents or threaten the freedom of the press just because you don't like what they say or write about you."
Obama: "The president said he'd pass a middle-class tax cut before the next election. Congress isn't even in session. He just makes it up … That is not spin … That's lying." (via CBS) pic.twitter.com/6Q57AZSxVG

— Kyle Griffin (@kylegriffin1) October 26, 2018
Hearing Obama speak eloquently at a rally after having to endure so many of Trump's speeches at his racist pep-rallies is so refreshing. It's honestly makes me feel kind of…what's that word…I haven't used it in so long and thought it was gone forever because it means something positive…hopeful! It makes me feel hopeful. Casual reminder that midterm election is NEXT TUESDAY, November 6th, and we must get out there and vote and make Barack "Zaddy" Obama proud. As he said, "This one, it really is that important, the stakes really are that high, the consequences of anybody sitting out are high. America is at a crossroads right now." And if I'm doing the math correctly, crossroads is the name of a film starring Britney Spears, Britney Spears is everything, everything that goes around comes around, and that essentially means the Democrats will take back the House. Yup, that math checks out. See you at the polls!

Heads up, you need to keep up with the news. It's not cute anymore. That's why we've created a 5x weekly newsletter called The 'Sup that will explain all the news of the week in a hilarious af way. Because if we weren't laughing, we'd be crying. Sign up for The 'Sup now!
We Found A Website That Makes Getting Involved In The Midterms Easy
I know this is truly wild to say in 2018, but I have some amazing news for you. The Betches Sup is teaming up with Crush the Midterms to help making getting involved in the 2018 midterm election as convenient, easy, and effectively as possible. So fetch! So, what exactly does this mean and how can you participate? Omg, I'm so glad you asked!
You can use this link to visit our partnership website, and from there everything is super simple and straightforward. Once you're on the website, click 'Let's Go!' and fill out the short questionnaire. Based on your answers in this survey, a detailed and personalized plan will be provided for you, both on the site and sent to you via email. It will tell you when to vote, who will be on your ballot, places you can volunteer, organizations and people you can donate to, and more!
There is also an option to add any and all of the suggested events to your calendar, so you don't forget. It's literally so helpful and easy to use, not unlike the shot glass necklace I used to wear to parties on St. Patty's Day in college. Except this assists with making helpful contributions to society.
If you're reading The Sup, I know you understand how crucial it is to get involved in the upcoming midterms. But sometimes it's hard to know where to start, what to do, and where to put your energy. A lot of us have found ourselves saying, "there should be an app for this." This is essentially that. You're welcome.
Visit the website today and get your activism plan started! Being politically active is v chic in 2018. Also, IDK if you've noticed, but its like, v important.
Heads up, you need to keep up with the news. It's not cute anymore. That's why we've created a 5x weekly newsletter called The 'Sup that will explain all the news of the week in a hilarious af way. Because if we weren't laughing, we'd be crying. Sign up for The 'Sup now!
Guess Which Members Of The First Family Literally Don't Know How To Vote
If you're looking for another embarassment to add your burn book long list of things that the Trumps are terrible at, we've got you. According to a Jezebel article, no one in the Trump Mafia knows how to fucking vote. Lol. I guess participating in legal activity is like, v hard for them.

In the 2017 NYC mayoral election, the Trump squad all had difficulties casting their votes. Melania forgot to sign the envelope on her absentee ballot. Maybe overlooking details, such as the fact that her hubby is a pile of garbage with limbs, is how she gets through life. Ivanka sent out her ballot the day of the election, not realizing that's not how it works. Sorry, honey, this isn't like your clothing brand where you can just get child laborers to get everything done quickly. Jared Kushner straight up didn't send in his absentee. Hey, Kush, may we make a request that you also ignore all of your other involvement in government? Tysm.
Actual footage of the Trumps attempting to vote:

This wasn't the first time the Trumps royally fucked up voting. In the 2016 primaries Eric and Ivanka both missed the deadline to register to vote, aka they didn't even vote for daddy. What's ironic is that Trump has promised to make voter laws stricter, which is racist and classist but we won't event get into that rn. The point is, Trump may want to rethink his promise to change voting laws, seeing as he and the #fam can't figure out how to vote as is. Then again, Trump has never applied basic law to himself.
Idk, wake me up when Beyoncé is president.

Heads up, you need to keep up with the news. It's not cute anymore. That's why we've created a 5x weekly newsletter called The 'Sup that will explain all the news of the week in a hilarious af way. Because if we weren't laughing, we'd be crying. Sign up for The 'Sup now!
A 2017 Voter Guide For Millennials Who Procrastinated The Election
If you think that elections are like, so last year, you'd be very wrong. Elections are like my fuck buddy on the hockey team- constantly around and a necessary evil (cat's gotta eat, amiright?). Anyways, what I'm eloquently saying is that elections happen pretty frequently throughout the nation, because there are like, a lot of elected officials. Obvi you can't keep up with all of them, because ain't nobody got time for that, but some of them are preettttty important, even if they don't take place in your state. Because like, we're one nation under all, yadda yadda, and our government is legit a flaming trash pile right now. On November 7th, two pretty important elections are taking place in Virginia and New Jersey, so I'll tell you what you need to know, because I'm like, such a good friend.
What's going on in VA?
Virginia is voting on several things, most importantly their governor. The current governor, Democratic Gov. Terry McAuliffe, has decided to peace the fuck outta there (smart dude), and the race is now down to Democratic Lt. Gov. Ralph Northam against Republican lobbyist and former George W. Bush administration official, Ed Gillespie. This whole election is really focusing on all things Trump and social issues that have now been put through the fucking shitter thanks to the Head Cheeto himself. This race is important because Virginia is a generally Democratic swing-state and the race is close af, making it hotter than a shirtless Cameron Dallas picture. Also, it'll be a test to see exactly how Trump-lovin' Virginia is, since good ole' Ed feels comfortable using Trump jargon (aka "being racist") in everyday life.

If You're A VA Voter: Polls are open from 6am to 7pm, and you can find your polling place here. Remember to check VA's voter I.D. laws so you don't get turned away at the polls without a sticker. That would be like, so devastating.
What about NJ?
People are trying to distance themselves from the old New Jersey, apparently. First, by MTV rebooting Jersey Shore and moving it to "Floribama", and now, on a less important note, by saying "PEACE BITCH" to grade-A shitbag, Chris Christie. Being the aforementioned grade-A shitbag that he is, Chris Christie is (not surprisingly) super unpopular. So unpopular, in fact, that Republican lieutenant governor, Kim Guadagno, who has worked with him for 8 years, has tried to distance herself from Christie because he's basically a death trap for her campaign. Who knew causing traffic would be so unpopular? Guadagno is going against Phil Murphy, Democratic nominee, who has led consistently in the polls and spent a shitload of money on his campaign. Bold strategy, Cotton. Let's see if it works out for him.
If You're An NJ Voter: Polls are open from 6am to 8pm, and you can find your polling place here. Remember to check NJ's voter I.D. laws so you don't end up looking all embarrassed and shit like that time your state bird (Snooki) got arrested.

Big Picture of Why TF These Are Important
Basically, a year into this colossal fuckfest of a presidency, this election acts as a big heads up to both parties. There are a v. casual 45,000 candidates running across 33 states (including NY, hello!), so figure out if your state is in the mix and vote. If the Dems lose, it's a clear sign that something is not right in the Democratic Party DUH), no matter the recent changes they have tried to make. If the Republican's lose, it's a sign that the Trump Era is, uh, not faring too well for their party (FUCKING DUH). So, set your Twitter alerts for tomorrow, or like, read The Sup on Wednesday morning because shit is going down.
Heads up, you need to keep up with the news. It's not cute anymore. That's why we've created a 5x weekly newsletter called The 'Sup that will explain all the news of the week in a hilarious af way. Because if we weren't laughing, we'd be crying. Sign up for The 'Sup now!