I Tried Vogue's Wine & Egg Diet From The 70s, & It's Just As Wild As It Sounds
Welcome back to the Fad Diet Diaries, a series in which I knowingly decide to try out horrible diets and then am still shocked when I have a bad time. It's been a while since our last venture, because it turns out that your body can only take so much abuse before it straight-up decides to stop cooperating with your editorial schedule. But we're back, stronger than ever and ready to make more terrible decisions when it comes to our metabolism. Shall we?
About two years ago, in my fad diet heyday, a tweet about a "wack ass" Vogue diet from the 70's went viral. It had all the makings of one of my next experiments: it was funny, it was dumb, I would likely suffer for it, etc. But I passed at the time, not because of any of the several, valid objections to the diet itself, but because the thought of learning how to cook a steak felt too cumbersome.
Now, two years wiser, in the midst of a pandemic, and in the possession of a real kitchen, it felt like the stars had finally aligned. When the same diet went viral for a second time, now being advertised as the ideal quarantine diet, I knew that it was time for me to step up. Have other people already tried this? Yes. Did anyone actually ask me to do it? No. Did either of those things matter? They never do.
quar seems like the perfect time to finally try this diet from 70s vogue pic.twitter.com/p176EdsXC1

— crissy (@crissymilazzo) August 2, 2020
It wasn't until halfway through my first "breakfast" that I thought do any actual research about this diet beyond the confines of the initial tweet because I am, before all else, a very serious journalist. Much like any other time in my life that I've tried to learn something that I probably should have already known, Wikipedia was there for me.
According to the Egg and Wine Diet page, this abomination was in fact published in Vogue in 1977, but it first gained notoriety after being printed in Helen Gurley Brown's book Sex and the Single Girl: The Unmarried Woman's Guide to Men in 1962. As a single woman in 2020 who was under the impression that the last way to attract a man was to smell vaguely of white wine and hardboiled eggs, I was intrigued, to say the least.
Helen Gurley Brown was an American author and businesswoman whose work, according to my best friend Wikipedia, played a part in the sexual revolution that took place from the 1960s–1980s. Most notably, Brown was the Editor-in-Chief of Cosmopolitan from 1965–1997, during which time she transformed what was once a female-focused literary magazine written entirely by men into the Cosmo we know, love, and sometimes make fun of today.
Say what you will about present-day Cosmo, but under Gurley's tutelage it became one of the first American publications to recognize the very outrageous notion that women like sex. Gurley built the archetype for the "Cosmo Girl"—the glamorous, career-focused, party girl that shaped the representation of single women in pop culture for decades to come. Her feminism, while seemingly outdated and at times offensive today, was revolutionary in the 60s Mad Men era that she came up in. She paved the way for the Samantha Joneses and Carrie Bradshaws, who went on to pave the way for the Hannah Horvaths and Ilana Wexlers, and so on and so on. Basically, any show about white women living and having sex in New York? That was, in part, Helen Gurley Brown's influence.

The success of Sex and the Single Girl: The Unmarried Woman's Guide to Men was what put Brown on the path to Cosmo, serving as an introduction to the culture and discourse that she would go on to instill at the magazine. It's a how-to guide for the (then-) modern single woman, covering everything from relationships, sex, and affairs to careers, dieting, and throwing the perfect dinner party. It sold two million copies in three weeks during its initial publication in 1962 and was re-released in 2003 with an endorsement from none other than Kim Cattrall. This is appropriate, given that it's basically the prequel to Sex and the City.
I had every intention of reading the entirety of Sex and the Single Girl: The Unmarried Woman's Guide to Men this weekend, but it turns out that it's really difficult to do so when you're wine drunk and malnourished for three straight days. In fact, it's difficult to do anything but lay in bed and start a re-watch of The Vampire Diaries for reasons that still escape you in the cold, sober light of Monday morning.
From what I've gathered through research, reviews, and light skimming, Sex and the Single Girl reads like a toned down, non-satirical Babe Walker from the 1960s. Tonally, it reminds me of an old magnet that my great-grandmother had on her fridge of a joyful, pudgy cartoon pig holding a measuring tape over the words "Taste Makes Waist." Having not read it fully, I am hesitant to speak to the book as a whole, but I think it could be described as well-meaning but problematic. Gurley seems like a woman I would love to get drunk with, but probably wouldn't want managing the HR department of my office.
I did, in an egg and wine haze after my third and final dinner, manage to read the chapter that the diet was featured in, titled "The Shape You're In." The diet itself is presented as an admittedly insane crash course for losing six pounds in two days rather than a sustainable or rational way to live, so at least we know Brown wasn't quite as unhinged as I initially believed her to be. In fact, had I followed her advice rather than Vogue's, I probably would have been better off.
Here is the screenshot from Vogue that started this whole mess.

And here is what Gurley wrote in Sex and the Single Girl.

To the naked eye, these may seem to be very similar diets. To someone who would have murdered a man for an egg that wasn't boiled come breakfast the third day, they are very different.
Please note that Helen does not place limitations on the size of your daily steak. She also doesn't purposely tell you to cook it with pepper and lemon juice but neglect to mention salt. She does not suggest you drink three cups of highly acidic black coffee per day on an almost entirely empty stomach. She does not dictate Chablis as the wine of choice, sending you to multiple shops around town until you're able to locate a bottle of white wine that went out of style decades ago. Most importantly, she recommends two days of this unreasonable diet rather than three, all of which means that someone who worked at Vogue 50 years ago owes me 24 hours of suffering and one potential ulcer. Anna Wintour, I'll be awaiting your response.
Once I got past the realization that I had been making things harder for myself than I actually had to, this single chapter of the book was one of the most entertaining things I've read in months. Reading a wellness guide from the 60s is wild because there are nuggets of what we now know to be absolute truths but are presented as radical notions, mixed in right alongside absurd suggestions that sound like they came directly from the mouth of a drunk Kitty Forman.
Hindsight makes fools of us all, and I'm sure 50 years from now people will look back on the wellness trends we all abide by today as archaic and, frankly, entirely unsubstantiated (I'm looking at you, Oat Milk*) but it's still vaguely comforting to know that, even at my lowest, I never thought cooking with powered skim milk in lieu of regular bottled milk made for clean living.
*Authors note: Please put down your pitchforks, I love Oat Milk. But let's stop pretending it's healthy.
According to HGB, single girls require a very special diet that will ensure we stay "sexy, vibrant, and unmorose about being single." And guess what—this one is not it! Suffice to say, I've never felt less sexy, vibrant, or unmorose in my life than after three days of nothing but hardboiled eggs, wine, black coffee, and over-cooked steak.
First, let's talk about the diet prep. There is, admittedly, not a ton to do here, but what there is I still managed to f*ck up.
The Eggs
In front of God, the internet, and you, dear reader, I am ready to announce a deep shame: I had never hard-boiled an egg before this event. I didn't think that this was all that big of a deal, considering hard-boiled eggs are not a typical staple in my diet outside the rogue salad bar and also you can buy them pre-boiled at Trader Joe's, but apparently, I was wrong about both of those things. Sue me! I love convenience! Moving on.
But now an entire ocean away from Trader Joe's, I figured it was time to grow up and drop an egg into some boiling water. Turns out there's more to it than that, which I found out at breakfast on day one when I bit into what I can only describe as the saddest, sandiest egg yolk of all time.
Luckily, Chrissy Teigen was there for me in my time of need, with a full proof hard-boiled egg recipe. "But boiling eggs is, in itself, a foolproof task," you are likely thinking to yourself. Congrats on your culinary training.

The Coffee
There are few things in life I despise as much as black coffee. There are few things in life I love as much as an incredibly milky coffee. You can imagine how this went for me.
To add to that, I learned that drip coffee is not nearly as prevalent in Amsterdam as it is in America, which meant I was either going to be drinking Americanos three times a day and potentially having a heart attack, or I was going to have to do some investigating.
I ended up finding a café that sells bottled cold brew, but in quantities that wouldn't kill me. This was a welcome reprieve from the cold brew at home that allows you to peek into a new dimension if you drink even one tablespoon over the prescribed amount.
The Steak
If you're someone like me who doesn't have any kind of concept of measurements (metric or otherwise), you probably didn't realize that 5 oz. is not a lot of steak. It's certainly less than you would like it to be after only consuming three eggs and three glasses of wine.
It's small enough that you need to go to a butcher to specifically ask them to cut a piece of meat for you that size, and small enough that they'll tell you no. But then you'll ask again with a look in your eye that's probably a little bit concerning considering you're already three eggs and three glasses of wine into your day, so they'll relent.
It's small enough that you'll find it incredibly difficult to not overcook, even after you send your mom a "you up?" text at 7:30am her time and ask her to FaceTime so she can walk you step by step through the process.
It's small enough that you are definitely drunk after pairing it with one (1) cold brew and at least two thirds of a bottle of wine.
But then you'll be kind of glad it's that small, because you've also never had steak without salt and you'll never really want to again.
The Wine
It will be no surprise when I tell you that this was the most enjoyable part of the entire experience. Given how few rules there actually were here, I tried to strictly to adhere to the limits that were offered, meaning I drank only Chablis. I'd never actually had it before but was pleasantly surprised to find that it was like a more mellow Chardonnay, without any of the oaky flavor that I truly dislike.
My strategy was to make my breakfast and lunch wines as socially acceptable pours as possible, leaving the bulk of wine for dinner and socializing. While I think this worked a bit, there's no arguing with the fact that I spent most of these three days in a light daze—a fun combination borne of starvation, alcohol, and caffeine. So basically, like college but with a significant improvement in the quality of ingredients. You know what they call that? Growth.
Kind of like anything else that you think will be fun, it turns out drinking a bottle of wine per day for three days isn't all it's cracked up to be. I recognize that the recipe says, "up to one bottle of wine," but chose to ignore that. We're an all or nothing household.
Me to my bottle of Chablis on the third day:

Day One
As is the case with any of these diets, the first day was a bit of a novelty and therefore as close to enjoyable as you can get in this kind of situation. There were a couple minor obstacles, like the nearly inedible egg yolk and the severe oil burns I got from drunkenly attempting to cook a steak, but all in all things were looking positive.
I started out with a very strategic regimen for each meal, trying to sandwich the wine between enough egg and coffee to offset as much of a buzz as possible, but I can't say that it was all that effective. Also, that strategy fell to the wayside as soon as I got to lunch because I was too hungry to actually moderate anything.
It wasn't until I was on my way to a dinner with friends (them: nachos and sweet potato fries, me: cold brew and a hydro flask full of Chablis) that I began to worry what drinking coffee this late in the day would do to my sleep schedule. It turns out that it didn't matter, because starvation trumps caffeine. I took two Melatonin that night just in case, but was asleep before my head hit the pillow, The Vampire Diaries playing in the background for only my cat to watch.
Day Two
Any kind of optimism was abandoned the minute I woke up on the second day, starving, irritable, and still exhausted despite the fact that I'd just slept for nine hours. I had, foolishly, decided to buy ingredients on a day-by-day basis instead of stocking up on everything beforehand, which meant I had to actually get up and get out of the house if I was going to consume anything. The plan had been to go buy more eggs and try and redeem my first attempt at cooking them, but after it took me fifteen minutes to get from my bed to the bathroom to the kitchen, I gave up and settled for another sandy abomination.
Although this is not the first time I've had to navigate a somewhat functional lifestyle while doing one of these diets, it was my first time doing so since moving to the Netherlands. Living in Amsterdam means two things: biking wherever you need to go, and then inevitably climbing a lot of stairs once you get there. I did not take any kind of physical exertion into account when planning for this, which meant my shuffle from my apartment, to an eyebrow appointment, to the café, to the wine store was the slowest recorded movement on a bike in Dutch history. Tourists on foot were lapping me. There is a maximum two-foot elevation change across this entire city, and it was still too much.
By the time I had gotten home from my Odyssey-caliber journey, it was lunch time, which meant I had to drink my breakfast and lunch wine back to back. This, plus the successful second attempt at the hard-boiled egg, had me feeling so nice that I decided to reward my efforts with an afternoon nap. This felt like a good idea at the time (working title of my memoir), until I remembered that on a regular day with a normal amount of food, I tend to wake up from naps ravenous and disoriented. So needless to say, I got up around 5pm resembling a wet gremlin more than anything else.
That night I took my slightly less overdone steak and remaining wine to a park to picnic with friends, which led us to a bar, which led me to a couple more glasses of wine than my allotted bottle per day. Something tells me that Helen Gurley Brown would approve. You know what did not approve? The rest of my body.
Day Three
I woke up at 6:30am on the third day, with what I can only describe as a stomach full of battery acid and hot flashes that make me truly fear menopause. In my half-asleep stupor I reached for a bottle of (carbonated) water on my bedside table carbonated and immediately chugged half of it, which only exacerbated the situation. It felt like the visual equivalent of pouring Sprite into a middle school science fair volcano. Unsure of how to handle the situation, I did what any self-respecting adult would do, and laid on the floor until the feeling passed.
Around 9am I managed to crawl out to my kitchen, where upon opening the fridge I was greeted with what felt like a solid wall of hard-boiled egg odor. Nothing another 20 minutes on the ground couldn't solve.
Breakfast was a bleak affair, edging closer to brunch hours at the rate I was moving around. I ate my egg in one bite and washed it down with a Chablis spritzer that was 70% sparkling water. I managed to bike my way to a lunch with friends, which I think I only managed to navigate to because it was downhill from my apartment. My judgment was impaired enough to put on a full sweater vest in a heat wave in August, to give you an indication of where I was at mentally.

I had the wherewithal to go to the grocery store on the way home so that I could be sure there would be food when I woke up the next morning, but was unprepared for how emotional standing in a room full of food would make me. An unreliable shopper at the best of times, I truly outdid myself by leaving with a cart of black beans, a single red onion, kettle corn, sliced cheese and raw salmon.
I abandoned half of my lunch, opting to starve rather than look at one more perfectly boiled egg (a six on the Chrissy Teigen scale). After choking that down I retreated to my room for an undetermined number of episodes of The Vampire Diaries, before emerging for the last of the cold brew, Chablis, and steak. These were all consumed, cold, in my bed.
As I lay there that night, willing myself to the sweet release of sleep, the immortal words of Helen Gurley Brown came to me as if she was floating in the corner of my ceiling like Toni Collette in Hereditary: "Single girls need lecturing. You are the world's dumbest about nutrition."
In the end, I lost 4.5 lbs, which puts me just shy of what both Vogue and Sex and the Single Girl promised. Not that it matters anyway, because as I sit here, 12 hours after my final weigh-in, I have already gained all of it back. Spoiler alert: that's how crash diets tend to end.
Was this worthwhile? Absolutely not. I know far less insane ways to lose a few pounds in a short period of time, and none of them involve hardboiled eggs. But I'm sure Helen Gurley Brown is looking down from above, smiling fondly, and lamenting the fact that I went out first thing and ate what was effectively cake for breakfast. All things in moderation.
Images: adnanroesdi / Shutterstock.com; Giphy (4); crissymilazzo/ Twitter
You Won't Believe How Many Celebrities Know Doc Antle
If there's only one thing this country can agree on right now, it's that we're all obsessed with Tiger King. Oh, that and stained sweatpants are officially business casual, so I guess we can agree on two things. Look at 2020 bringing us together! Now, there's a lot to talk about with Tiger King. Obviously Carole Baskin fed her second husband to the tigers, even OJ agrees, and he's hesitant to call anyone a murderer even when he did it in the face of overwhelming evidence. And obviously, we could talk about the music videos, and the haircuts, and the throuple, and the murder-for-hire plot, but we've already done that. What I'd like to talk about today is Bhagavan "Doc" Antle. Yes, that sex-cult leading, Steve Martin in Baby Mama-looking motherf*cker that was actually born Kevin. The whole time I was watching Tiger King, I couldn't believe that places like his existed and that there were so many psychos in America hoarding and breeding big cats. But it turns out, Doc Antle is super popular, and not just with regular people that are stupid enough to put their head inside a liger's mouth. He's popular with celebrities that are that stupid, too! So, without further ado, let's take a look at all the celebrities that Doc Antle knows. 
Britney Spears
Call the police. pic.twitter.com/RYjUl8layu

— Ξvan Ross Katz (@evanrosskatz) March 30, 2020
By now you've surely seen this image floating around the internet. Doc Antle did indeed provide the animals for Britney's epic 2001 VMAs "I'm a Slave 4 U" performance. Do we think that performance is what inspired Doc to get some sex slaves of his own? If that performance wasn't convincing enough, I don't know what would be.
Beyoncé
You guys, BEYONCÉ has been to Doc Antle's "safari" in Myrtle Beach. This woman, who does not let herself get photographed or filmed ANYWHERE without her consent, let someone take a picture of her with animals that have been kept in captivity their entire life for the sole purpose of making their owner a rich and famous man. Lol. Doc probably led that cub right to the gas chamber after it met Beyoncé, knowing it could die happy having met her. 
Logan Paul
Well OF COURSE a problematic YouTuber would hit up a problematic zoo. I mean, when you film a dead body in a suicide forest and make jokes about it, everything else must seem harmless. He really is the best celebrity ambassador for the Myrtle Beach Safari. It's like Jennifer Lawrence and Dior, Serena Williams and Nike, George Clooney and Nespresso, Logan Paul and the site of an alleged sex cult and tiger cub euthanizing. What a perfect match! 
Floyd Mayweather
Look, I don't pretend to know much about boxing. The only thing I'll pay to view is the latest Jane Austen adaptation (what up, Emma!). But, apparently this dude is really famous, and must have seen that Mike Tyson had a tiger in The Hangover and thought it was a requirement. 
Naomie Olindo
Naomie is from Southern Charm on Bravo and if you're not watching, you should be. Naomie is being dragged on the internet for hitting up the Myrtle Beach Safari (which is fair), but to give her some credit she did apologize and said she didn't realize how much harm she was doing. That's more than most of these celebs have said about it. Oh, and turns out the picture she's getting shamed for is in Thailand (still not cool). If you want to see the one from the Myrtle Beach Safari, it's here.
Marquise Goodwin
Marquise Goodwin plays for the San Francisco 49ers and even competed in the long jump in the 2012 Olympics. That's cool Marquise, but I don't think even you could jump far enough if that tiger decided he had an insatiable taste for human flesh. On Marquise's own Instagram account he posted a picture with his wife and the tiger, but since he posted it after the show came out, which means he clearly doesn't care that he participated in animal abuse, I'm showing you guys the one of him in the water with two freaks. Enjoy!
Drew Barrymore & Annie Leibowitz
I feel a little bad for the celebrities that worked with Doc Antle and his animals, because they most likely didn't have a choice in the matter. But that doesn't mean I'm not going to feature them here. Hi Drew! This was bad! But Annie, you probably hired him. FOR SHAME. At least you got that money shot though, right?
Bobby Flay
Even celebrity chefs are not immune to the charms of a baby chimp, it seems. They may be cute, Bobby, but they can still rip your face off. And you need that face for tasting the menu at Bobby's Burger Palace! I'll only get one if it has your stamp of approval. Be more careful. 
Rory from 'Single Parents'
Poppy would never take Rory here! But Angie totally would, without approval. If you know, you know. 
Hayden Panettiere
None of this was a good idea, Hayden, but especially not the part where you put the chimp's ear in your mouth. I'm gonna need you to take a time out and think about what you did. 
Jay Leno
We all know about this one because we did see Doc rewatching this footage on Tiger King. And look, I'm not going to drag Kate Winslet into this because it's not like she gets to choose who is on Leno the same night as she is, but also she did marry a man who legally changed his name to Ned Rocknroll, so her judgment is skewed at best. So maybe she is cool with animal captivity. As long as those tigers have a cool name! 
This list of celebrities is actually only a small snapshot of all the ones that have known and worked with Doc Antle through the years, I just thought a list of 30 people might get tedious. I beg of you to go through his Instagram, which is a treasure trove of information and atrocities. Enjoy! 
Images: Netflix; evanrosskatz/Twitter; myrtlebeachsafari (3), docantle (6), commentsbybravo/Instagram 
The Response To Emma Watson's 'Self-Partnering' Is Kinda Sexist
Yesterday, British Vogue released an excerpt online of their interview with Emma Watson, who appears on the cover of the December issue. After briefly discussing her upcoming role as Margaret Meg March in the film adaptation of Little Women, Watson discusses her upcoming 30th birthday and reflects on her life. It was a pretty unremarkable excerpt, except for one phrase: "It took me a long time, but I'm very happy . I call it being self-partnered." Emma Watson called "being single" "being self-partnered", and people across the internet went for her immediately. The Vogue interview itself and every subsequent write-up about it ran with the "self-partnered" comment as the headline. The memes were swift and ruthless, with everyone making the same joke (me to my relatives at Thanksgiving when they ask about my relationship status—a solid joke, but still). And, obviously, I played into this too. Of course we at Betches covered the "self-partnered" ridiculousness. But when I saw everyone clowning Emma Watson over it, I really had to ask myself: is our collective reaction to her comment kind of sexist?
The context of Emma's self-partnered quote is that she discusses the pressures people feel when they approach 30. She said, "…there is suddenly this bloody influx of subliminal messaging around. If you have not built a home, if you do not have a husband, if you do not have a baby, and you are turning 30, and you're not in some incredibly secure, stable place in your career, or you're still figuring things out… There's just this incredible amount of anxiety." That pressure extends to dating as well, as any person in their mid- to late-twenties would tell you. Emma is currently single, and apparently, worries about it sometimes. (Stars, they're just like… well, you know.) She said, "I never believed the whole 'I'm happy single' spiel. I was like, 'This is totally spiel.' It took me a long time, but I'm very happy . I call it being self-partnered."
That's it. That's the quote. It was a throwaway sentence in an interview that spanned 30 minutes, and you can watch the entire thing. Emma simply said that she calls being single "self-partnered". She did not say we all should start calling it that. She did not call for a rebrand of singleness. She was just like, "this is the little term I've made up for myself in my head." She might have even been saying it with a little bit of levity—to me, she appears to smirk a little bit after making that comment, but Vogue immediately cuts right after, so it's hard to tell if she was being serious or not. I took a screen grab so you can judge for yourselves (the comment occurs around 28 minutes into the video).

In any case, it's not like Emma Watson is out here campaigning for "self-partnered" to be a valid relationship status on Facebook (sorry, FACEBOOK), or like, your taxes. So should we really be trolling her this hard over one comment?
Not to mention, saying you're "self-partnered" is really just a fancy way of saying you're dating yourself, or focusing on yourself. The idea of "dating yourself" is one, a concept everyone understands is not to be taken literally, and two, very conventional dating advice! A Google search for "date yourself" produces a slew of results, including an article titled, "You Don't Need A Boyfriend — Here's How To Date Yourself". So, is Emma even off the mark here with this comment? I'm going to argue no, she isn't.
And, as other people point out, the self-partnering thing is one comment she makes in the context of a pretty long interview.
This was a 30-minute interview where Emma Watson talked about activism, Britain's colonial history, and white feminism, among a host of other socially relevant topics, and you idiots chose this throw-away comment she made at the very end as the headline, devoid of any context??

— hwasa rights advocate (@hwasaqueendom) November 6, 2019
I mean, that tweet pretty much sums it all up right there. Vogue made a conscious choice to frame their interview this way, and make it seem like this self-partnership comment was the most interesting piece of commentary Emma had to offer. Even the title of the video purposefully dumbs the interview down: "Emma Watson Talks Turning 30, Working With Meryl Streep, And Being Happily Single". I guess "Emma Watson Talks White Feminism, Education Reform, and The State Of The World" just wouldn't have the same ring to it. On the one hand, this was a clickbait-y choice that was clearly successful, given how many people are talking about it. On the other hand, it's kind of f*cked up.
I do understand the strategy, though. "Self-partnered," as many were quick to point out, smacks of the famous "conscious uncoupling" comment Gwyneth Paltrow made in 2014 in a Goop newsletter when referring to her and Chris Martin's decision to divorce.
Move over "conscious uncoupling," a brand new term for something we already have a word for is taking center stage. https://t.co/yAWYdZDDqT

— Slate (@Slate) November 6, 2019
But what is even the appeal of calling back to Gwyneth's words? On the surface, the instances appear the same: a rich Hollywood type acting pretentious, making up a term for something we already have a word for, in order to try to put a positive spin on it. Making fun of celebrities is a national—nay, international—pastime. And while I feel the impulse to draw comparisons, are these instances the same? One offhand comment is hardly an entire blog post. And Emma Watson is hardly Gwyneth Paltrow, someone who's become known for her hilariously inaccessible gift guides and $200 moon dust breakfasts—in other words, for being out of touch. It doesn't matter, though—the quickness with which people descended on Emma Watson shows how eager we are to come for a woman. We take delight in it, even. When was the last time we saw a reaction like this when a man said something boneheaded in an interview? That's not a rhetorical question—I'm asking because I seriously can't remember. Pete Davidson said in an interview that he used to jerk off to his then-fiancée, Ariana Grande, and outlets just said he was being "pretty explicit". If you ask me, that's a hell of a lot worse than what Emma said. I guess Charlie Sheen got massively trolled back in 2011 for his bi-winning comment (damn, that was 2011? I'm old), but this is hardly the same caliber of ridiculousness. We love to tear down celebrities, but we especially love to tear down female celebrities.
It's also not lost on me that in both cases with Gwyneth and Emma, the offending comments both had to do with their relationship status—and, even more specifically, about being content with their relationship status even though that status did not include a male partner. God forbid Emma be content with being single, or Gwyneth be active in the choice to separate from her husband. And the crazy part? Emma says in the interview (that apparently nobody bothered to listen to) that she is, in fact, dating! She says, "I'm going on dates", though she's not dating one specific person. Again, this comment was blown way out of proportion.
I can't really say for sure until a male celebrity makes a similarly silly remark, but I can't help but wonder how much gender factors in here. And as much as I will be referring to myself as self-partnered from now on, I feel like ultimately Vogue and the rest of us did Emma Watson a disservice by distilling a half hour worth of insight and introspection into one made-up term. It's the easy thing to do, for sure. And it's fun. But was it right?
Images: Shutterstock; slate, hwasaqueendom / Twitter; British Vogue / Youtube
Hey 'Vogue', Taylor Swift Is Not A Social Justice Icon
As we all know, Taylor Swift is in the midst of a big publicity push as she gears up for the release of her new album later this month. Her latest big get is the cover of Vogue's September issue, the biggest fashion cover of the year. Taylor has been on the cover of countless magazines, even Vogue several times before, and the photos and cover story are always predictably in line with whatever image or album she's promoting at the time.
This time, that means that the glam for the photos is low-key, and Taylor's current shaggy bowl cut is in full force. But while I could say plenty about the looks for Taylor Swift's newest Vogue feature, what really stood out to me was the tone of the interview that accompanies them.
The profile, written by Abby Aguirre, is positive to the point of sounding fangirl-ish, and spends a great deal of time talking about Taylor's history of being politically active. The thing is, anybody who pays attention knows that Taylor Swift doesn't actually have that much history of being politically active. As you might recall, last fall, it was huge news when Taylor came out against Tennessee's Republican candidate for Senate. Before that, she had always been reluctant to share her political leanings, especially when it came to who she was voting for in elections.
For her interview with Taylor Swift, Aguirre hung out on the set of the video for "You Need To Calm Down," which Swift says is about "trolls and cancel culture, homophobes and the people picketing outside our concerts, and successful women being pitted against each other." When Taylor released the song and video in June, it received a mostly positive reaction, but some were skeptical of Swift's sudden dedication to the LGBTQ community, and even accused her of jumping on the bandwagon for Pride month.
But if many thought that Taylor's embrace of the LGBTQ community in "You Need To Calm Down" came out of nowhere, you wouldn't know it from reading the Vogue profile. Aguirre pulls out vague details from years back in Taylor's career as evidence that she's long been visibly pro-LGBTQ—a boy wearing a purple sweater in a music video and the lyric "boys and boys and girls and girls" in a song from 2014—but these types of throwaway gestures aren't how you build a strong case for someone's history of activism.
In the interview, Swift shares that her perspective on being politically open was changed "a year or two ago," when Todrick Hall, one of her closest friends, asked her what she would do if her son was gay. Taylor was taken aback by the question, and she says it made her rethink what and how she shares with her fans. On her feelings about the LGBTQ community, she says that "It was kind of devastating to realize that I hadn't been publicly clear about that."
Granted, Taylor Swift donated money to the Stonewall National Monument in 2016, and presented at the GLAAD Awards that same year, but even in 2016, it wasn't exactly revolutionary to not hate gay people. I'm not upset with Taylor Swift for what she's shared now or in the past, but it seems like an odd and dishonest choice to portray her as some kind of gay rights icon.
Later in the article, Aguirre turns to other instances where Taylor Swift has spoken out on behalf of causes, like the numerous times she's called out the music industry for practices that don't benefit artists. The thing is, all of these are causes that have directly affected Taylor. In 2014, Taylor Swift pulled her catalog from Spotify because she was angry that they offer a free option for listeners. While her stance that music shouldn't be free could stand to benefit artists of all levels, she later brought her music back to Spotify once her album 1989 sold 10 million copies. Of course, she's free to choose where she wants her music available, but her return to Spotify didn't signal some huge victory for artists everywhere, just one for Taylor Swift. Just last month, we saw her fight back against the sale of her master recordings without her prior knowledge. While Taylor theoretically spoke out to support the idea that all artists should own the rights to their music, the whole discussion devolved into every celebrity choosing sides between Taylor and Scooter Braun. It's unclear what, if anything, was accomplished, and the original message about artistic freedom was almost certainly lost in the noise. Again, Taylor Swift is free to be as politically active or inactive as she wants, but Aguirre's characterization of Taylor as someone who likes to "leverage her power for a cause" is really only true when the cause benefits her.
In the end, this is only one magazine profile of Taylor Swift, and it will probably barely be remembered after this week, but still. It's Vogue, so it carries weight. Why spend 3,000 words writing about Taylor Swift the social justice icon, when that's not even really what she is? Taylor is welcome to support the LGBTQ community, and whatever other groups she chooses, but doing so doesn't automatically make her special. In an era when so many people in our society are risking their lives and sacrificing daily to secure basic rights and protection for themselves and others, we shouldn't be putting our celebrities on a pedestal for doing the bare minimum.
Images: Shutterstock; voguemagazine (2) / Instagram
Photoshop Fail Of The Week: A Freakishly Long Arm
Hello again, friends. In this week's Photoshop Fail, I did a lot of research. And after last week's foot disaster (seriously, would LOVE an explanation for that still, though), it got me thinking about how it's even possible for professional, high-paid photo retouchers to screw up so badly. Like, I guarantee the photo editor for Vogue probably makes more than my entire cost of American private college education in a year! Those are the true professionals, right? They wouldn't royally screw up, right?
Do you see where I'm going with this?
I started going through old Vogue celeb covers and that's when I found this gem. This is the cover for March 2017, featuring many a hot celeb, like Kendall Jenner, Gigi Hadid, Ashley Graham, I'm sure those other women are also famous yet I don't know their names, etc.
A bunch of gorgeous women on the beach. This is also when Ashley Graham was really making strides by breaking the wall that all models had to be stick thin. Which, like, you would think if Vogue hired her, they knew that. Right?
Vogue, March issue, with all these lovely ladies pic.twitter.com/fOXClR8G30

— Kendall (@KendallJenner) February 8, 2017
Except. They hired a plus-sized model for the cover, yes? They understand that means she is not the same size as the typical teeny model, yes? If you look at the photo, she looks almost the same size as the others, save for her thigh. But that's not where the photo really went wrong. The true problem is this:

Um. Look at Gigi's whole arm. In their effort to slim down Ashley Graham—which like, they featured her for diversity and then tried to take it away, nice job, Vogue—they shoved everyone else over. And in the process, made the other women, particularly Gigi, the Wacky Waving Inflatable Arm-Flailing Tubeman from Family Guy. Do you remember that episode? It's those balloon guys that they put outside of car dealerships to draw attention. He looks like this:

By dragging the rest of the girls into Ashley, it hides the part of the image that showed her true width. There was probably more space between her and Kendall originally. They squashed them together to hide Ashley, and then threw Gigi's arm over it to make it look natural. Resulting in a freakishly long arm. And then now Gigi is in the wrong spot, so they used the next girl's arm (who is this girl? I need to study up on fashion models) to cover her. All of it is incredibly stupid and pointless and looks terrible. The problem is that the arms were positioned on each other's bodies in the original photo, so they can't take them out or move them without losing some of the body.
Here's how they should have done this edit. The correct thing to do would be to TAKE A BASIC ANATOMY CLASS, OH MY GOD, and then move their arms to a normal length. Then, just copy the patterns of the shorts/swim bottoms to extend them out to cover the missing parts of the bodies where the arms used to be. However, in my expert opinion, the more correct thing to do is to leave women's bodies alone, especially when YOU ARE HIRING THEM TO SHOW BODY DIVERSITY.
Vogue? Are you telling me it's more attractive to give women giant noodle arms than it is for them to be of average body type? You hire Ashley for diversity and then are like, "wait, not like that?" SERIOUSLY?
No wonder women feel self-conscious all the time. Here I am walking around with normally portioned arms, not realizing they should be the length of my entire body. What other Photoshop fails would you like me to dissect? Let me know in the comments!
Images: Kendall Jenner / Twitter
The Met Gala Worst-Dressed List: Does Anyone Understand Camp?
Ah, the Met Gala. Every year, on the first Monday in May, the top names in fashion and entertainment gather to celebrate how rich and hot they are, and it's always a treat. I mean, it's technically a fundraiser, but we're all here for the dresses. Year after year, the world's best designers give us some serious couture looks based on whatever the theme is, and this year was no different. The thing is, this year's theme (Camp: Notes on Fashion) was kind of an enigma. What exactly is camp? It's hard to describe, but it's basically an art that celebrates all things wild, over the top, ironic, and tacky. No, it doesn't have anything to do with tie-dye or bonfires. Essentially, the only rule for this year's red carpet was to not be boring. Sounds simple, but some of the stars had more trouble than you'd think (*cough* Kim Kardashian), and that's mainly who made the worst end of the list. None of these people looked bad, per se, but the worst dressed mainly just bored us. Sadly, Rihanna was not in attendance, but even she did a better job than some of these snoozes. Here's how everyone else did, for better or for worse.
Best: Lena Waithe
If you're just learning about camp for the first time, the back of Lena Waithe's blazer is a good place to start. Like so many things in pop culture today, the roots of what we now think of as "camp" can be traced back to black queer and drag culture, starting in the 1960s. Cultural movements grow and shift naturally through time, but it's important to remember and pay tribute to those who came before us. For this important statement, Lena instantly had one of the best looks of the night.
Worst: Kim Kardashian
Kim is kind of the worst at the Met Gala in general because she always looks hot, but that's not the point. She never pushes the boundaries. This year, she just walked straight out of her Vogue cover shoot and wore that exact look to the Met Gala. Seriously, just look at this sh*t:
View this post on Instagram
For someone who does the most 364 days out of the year, I'll never get why Kim chooses this day of all days to do less.
Best: Katy Perry
Whether you like Katy Perry or not, when it comes to camp, she understands the assignment. I mean, she's spent 95% of her career dressed as various types of food, so this girl hasn't met an over-the-top costume she doesn't like. Most years at the Met Gala Katy looks like an idiot, but this year looking like an idiot was basically the theme, so she nailed it. She looks like Lumière from Beauty and the Beast had a major glow-up (pardon the pun), and I'm 100% here for it. I'm desperate to know how she went to the bathroom in this dress, or moved at all without impaling anyone, though. Beauty is pain!
Worst: Ashley Graham

For the last time, THE THEME IS CAMP. Do something crazy. The time to come in a Gucci logo dress, lookin' like your grandma's strawberry sucking candy, was not today. She looks gorgeous, and her body is obviously to die for, but that's not the point. Where is the DRAMA? This was a swing and a miss.
Best: Lady Gaga
Usually Tom Sandoval is the one who takes a party theme the most seriously, but it was all about Gaga at the Met Gala. Honestly, I love all of these outfits, and I especially love the progression from "family dinner with your parents" to "night out with your girlfriends the second your parents drop you off at your friend's." My favorite look is probably the first one, because it reminds me of a couture comforter. But I think I'm going to start bringing a portable phone from 1987 everywhere.
Worst: Halsey
Look, Halsey is gorgeous and so talented, and I don't hate what she's wearing—in fact, I could easily see Taylor Swift copying it for the next awards show—but wearing a large skirt does not immediately mean you have successfully done camp. Halsey looks like Jafar put her under his spell, then dressed her. Hourglass sold separately, I assume.
Best: Billy Porter
Much like when he wore a tuxedo gown to the Oscars this year, Billy Porter proved again that he knows how to make a f*cking statement on a red carpet. I'm sure everyone else is kicking themselves that they didn't think t0 be carried in by a crew of gorgeous men (me at all times), and the moment only got better when he revealed the huge gold wings on his outfit. Please make sure Billy is on the invite list for every red carpet until the end of time, because he's the only thing keeping me awake for these things.
Worst: Kris Jenner

Kris, Kris, Kris.Kris Jenner managed to look weird even given this theme, which is kind of impressive. I know we all joke that she works harder than the devil, but nobody was working hard on this outfit. But maybe that was the problem. Was she so tired of everyone calling her the devil so she decided to dress as Glinda the Good Witch? This is truly upsetting. She looks like a cross between the Tooth Fairy and the Fairy Godmother, which I guess would make her the Fairy Godmomager. Also who did her spray tan, Tan Mom?
 

Best: Janelle Monáe
Janelle Monáe is a f*cking work of art who can do wrong, and this look is only further proof of that. She completely nailed the theme, and it doesn't feel like she's trying nearly as hard as a lot of these stars. It probably helps that this is basically an outfit she would wear to a normal event, but whatever. We stan.
Worst: Gisele Bündchen
Did Gisele Bündchen look stunning at the Met Gala? Of course Gisele Bündchen looked stunning at the Met Gala! That's like asking if water is wet. But it doesn't change the fact that I am B-O-R-E-D looking at this dress.From the pleating to the belt, this screams more "mother of the bride" than "Anna Wintour's guest at the most exclusive event in existence." Gisele was having a grand old time twirling on the red carpet, but she could've twirled while wearing something a lot more exciting! The only good thing about this dress is that it was  made using sustainable methods by Dior, but like, couldn't they have made Gisele a fun dress sustainably too?
Best: Cardi B
Cardi B looked like a period incarnate, but she actually lived up to the theme. She saw the top, went over it, and then back around to the bottom and over the top again. (Sorry I'll see myself out.) But I really liked the monochromatic look, complete with the headpiece and jewels. I don't watch Game of Thrones, so correct me if this joke is not accurate, but: she looked like the Red Wedding come to life.
Worst: Hailey Bieber
Where do I start? The Wet Seal reject of a dress? The visible whale tail? The overly aggressive spray tan? Or the fact that even given all this, the whole look still managed to bore me? I will give Hailey one bit of credit, and that is that I am completely in awe of that ponytail. Good for the ponytail. Now just ditch everything else about the look, and then we can talk.
Best: Kacey Musgraves
Is this technically campy? Sure, maybe, I honestly don't even know anymore and I desperately need to go to sleep, but Kacey looks so goddamn good in this Barbie outfit. She already won the Grammys this year, and if there were awards given out at the Met Gala, she probably would've won one of those too. God, she's so f*cking pretty.
Images: Sean Zanni / Getty Images (2); @lenawaithe, @thecut (3), @enews (6), @betches, @theebillyporter, @alarmfashion / Instagram
What It Really Takes To Plan & Pull Off The Met Gala
This year's Met Gala is just days away. While your favorite celebrities are busy trying to interpret this year's Camp theme (if you're imagining tents in the wilderness, please see yourself out), we've been thinking about the planning going on behind the scenes. Hosting your average fundraiser is no easy task, and the Met Gala is anything but average (Anna would never hear of it). But how the f*ck do you even go about pulling off an event as massive as the Met Gala? We at Betches have no clue, so we asked the experts at PartySlate to break down what goes into planning an epic fundraising event like the Met Gala.
Selecting the Co-Chairs & Committee Members
Every year, the Met Gala is held on the first Monday in May, and the next year's planning begins the first Tuesday in May. Yikes, talk about no days off. Much like the beginnings of any large-scale event, one of the first steps is for the host to curate her event team. Hand-selected by Vogue's infamous editor-in-chief, Anna Wintour, this year's co-chairs are Harry Styles, Serena Williams, Lady Gaga, and Gucci's Alessandro Michele. Plus, 183 Hollywood stars will serve on this year's committee, including Blake Lively (her new bump pristinely dressed, no doubt), Lupita Nyong'o, Katy Perry, and Bradley Cooper (who can't seem to stay away from Lady Gaga—not that we're mad about it).
Picking the Theme
We've loved all of the past Met Gala themes. "China: Through the Looking Glass" had us bowing down to Beyoncé and her fierce sheer gown, while "Heavenly Bodies: Fashion and the Catholic Imagination" brought us Kim Kardashian in liquid gold Versace. Again, this year's theme is Camp, and Alessandro Michele told the New York Times, "Camp really means the unique ability of combining high art and pop culture; it is not kitsch." We live for a red carpet just like every other betch, but we're most excited to see how the team at Vogue carries the theme throughout the evening, from the red carpet welcome to the dinner party decor.
Curating the Guest List
Year after year, the Met Gala is invitation only—and no, you're not invited. Whether you pay for your ticket (at $30,000 a head, somebody tell Billy McFarland) or are invited by a designer or Queen Anna herself, you can't get in the doors unless you're on the list.
"Creating guest lists for high-profile events and fundraisers can become stressful," says PartySlate Co-Founder and CEO, Julie Roth Novack. "You want to be strategic and get the right mix of people in the room."
To no one's surprise, Anna Wintour selects and approves every last detail of the evening, including the guest list. And we're pretty sure she's unconcerned with who may or may not be offended by her choices. Many guests are Met Gala vets, while a handful of newbies are added each year.
Preparing for Red Carpet Arrivals
Skinny arms and thigh-high slits are always on display as guests arrive at the Met Gala. But Novack points out that the red carpet is so much more than a photo op. "The gowns and attire at the Met Gala are also decor, just like the florals or lighting or draping," she says. "The red carpet is one of the most important parts of the event, because it's the first time spectators are introduced to interpretations of the theme." The planning team also has to prioritize media and press placement to capture the entrances; details are incredibly secretive leading up to the event, but from the moment the first celebrities step out of their limos, Vogue wants that international buzz.
Creating the Seating Chart
Keeping the peace between Selena and Justin is just the start of the Met Gala seating chart drama. According to Eaddy Kiernan, who organized last year's Met Gala, the names for the guest list come together in December—and then the seating chart calculations begin. (Your wedding has nothing on this seating chart, sorry.) The final seating chart is never finalized until about a month out from the event, and even then there are always small tweaks to be made. The team at Vogue considers everything from who will have good conversations during dinner to which tables should be placed closest to the front and back of the room. Still, there can be drama, like when Lena Dunham got offended when Odell Beckham Junior sat next to her all night and still didn't want to bang her. Guests have even gone so far as to storm out of the dinner if they're displeased with their seats. Hey, Anna: if you ever need seat fillers, we don't have plans on Monday.
Selecting the Menu
Similar to the design and decor, a fundraiser's food, wine, and cocktails should always be aligned with the theme of the night. While it's still unclear exactly what Camp means, we bet it will be seamlessly integrated into the dinner menu, wine selection, and cocktail options. Wintour has been known to ban certain ingredients; don't expect anything that could stain gowns or teeth. Cuisine is often one of the most memorable elements of an event, so it's important to make thoughtful decisions, and always choose dishes that are creative, yet universally enjoyed. And in the case of the Met Gala, under 300 calories per serving.
Prioritizing Fundraising Efforts
Let's not forget: the Met Gala is a fundraiser. The goal (after social media engagement, of course) is to motivate celebrities, guests, and spectators to reach deep into their silk-lined pockets and raise money for the Metropolitan Museum of Art's Costume Institute. While some people make donations, many guests don't actually pay for tickets, so the event is also an important marketing tool to bring in outside funds for the cause. "Charities that create these fabulous experiences always see a return in recurring fundraising," says Novack, emphasizing the importance of donors who commit to a cause year after year. "A fundraiser like the Met Gala might cost a lot to host, but without a fabulous party, you won't see the same return." Last year, the event raised $13.5 million.
Don't Forget the After-Parties
So, Anna Wintour and her team don't have a ton to do with this last point, but after-parties are an iconic part of the Met Gala. The fun doesn't stop on the stairs of the Met, and guests often change outfits before heading to their next destinations. "Only Vogue publishes the full event details—or at least the ones they want us to see—but bathroom shots and after party photos will surface on social media throughout the night," says Novack. After-parties continue to be a big trend in the event industry, even at the Met Gala.
And that's pretty much everything you could ever need to know about the Met Gala. Oh wait, we're sure you're wondering how you can score an invite, right? Contrary to popular belief, you can go even if you're not famous, and we broke down how here.
Is Justin Bieber And Hailey Baldwin's Marriage Doomed?
If you're like me, you stopped caring about Justin Bieber back in 2012, had a very brief reassessment of your feelings when "Despacito" dropped, but then returned to regular programming (i.e. not giving a sh*t) when other, better songs came out shortly thereafter. Well, the former swoopy-banged child who sounded whiter than snow when attempting a Spanish accent just landed a Vogue cover with his wife, Hailey Baldwin. I know, it still feels weird to write that out. I guess Hailey is officially one less lonely girl, and apparently that's the kind of ~international shockathon~ that deserves a Vogue cover and complementary feature? But unlike most wedding-centric blabfests in major publications and Instagram captions in which the newlyweds are especially mushy and insufferably in love, Hailey and Justin Bieber are candid—they're weirdly skeptical about marriage and aren't afraid to share their mistrust of each other with the Vogue writer they literally just met. Don't get me wrong, their candor made for a great read. What it did not do is convince me that their marriage is going to last any longer than the half and half sitting in my fridge right now.
As a creative writing major, I will start my critique with one positive comment, as you do: Hailey looks stunning on the cover in a white Prada dress and Tiffany & Co jewelry. That's the only nice thing I have to say because everything else about the cover is pretty horrific, not limited to Justin's creepy drug dealer smirk.
But I'm not here to provide an art critique. I got the sense that the article wants me to conclude that Justin and Hailey are perfect for each other, despite what tradition and/or common sense may lead many to believe. Maybe I'm just cynical, but my reading experience was a little different. As the girl sitting at the desk next to mine can attest, I made my way through the interview, periodically exclaiming "oh no" to myself with increasing volume.
For instance, we're not even midway into the third paragraph before Hailey admits, "Marriage is very hard" after being married for about 12 weeks. I've never been married, but I can't imagine the struggles are that real after being husband and wife for less time than it takes for my car to require an oil change. Isn't there a phrase for the newlywed bliss many couples feel in the beginning stages of their marriage? Oh right, the honeymoon phase. Well, maybe that will come when they actually have a honeymoon, who knows. It's pretty telling when the writer notes, "It is impossible not to feel, in Justin's presence, that he is still recovering from something." If those kinds of emotions are so obvious to a complete stranger, I wonder how his one true love feels. Can she also tell that Justin is a delicate mess capable of imploding any a moment's notice?
That's not the only sign Justin and Hailey's relationship is on shaky foundation. If you are alive, well, and have Instagram, you know that the couple dated for a hot second a few years ago, but the relationship exploded when "a betrayal occurred", as Vogue calls it. Or as I call it: when he cheated on her. She essentially took the high road and ghosted him, and we had mad respect for her. At least I did, since my response to getting cheated on is sending north of 500 drunk texts telling him how much I hate him and the details of his impending murder. To make a long story short, we know how this story ended: with Justin and Hailey rushing walking down the figurative aisle (they have yet to finalize a formal wedding). Call me crazy, but I assumed they'd had a deep, long conversation about the "betrayal" before mutually agreeing to spend forever together. But apparently, this conversation (that I may or may not have fully scripted out in my head) did not ever take place. Hailey says, "Negative things happened that we still need to talk about and work through." In other words, Hailey took the same approach to Justin's cheating as I do to seeing a spider in my room: say and do nothing, and hope it will go away. No honey, you should have talked and worked through this sh*t before you signed a document legally binding you to this child man who once peed in a trash can in a five-star restaurant's kitchen. 
I am not a Belieber, but I do have so much sympathy for child stars who are basically forced into a life of enormous empty houses and even bigger trust issues, and Justin is not an exception. He says, "I've struggled with the feeling that people are using me or aren't really there for me." As the forever designated driver, I can relate and empathize with him on this. But he also admits he doesn't even fully trust Hailey, which is a concerning and insulting thing to say about your wife, especially while she is literally sitting right next to you. But, unlike me, Hailey doesn't appear fazed by this admission. She instead diverts the narrative to a simpler time, back when they first locked eyes from across the room. She says, "One day Justin walked into Hillsong and was like, 'Hey, you got older.' I was like, 'Yeah, what's up?' Over time he became my best guy friend. I was running around with him as his homie." And I've got to wonder: Did Bella Hadid circa her insanely-uncomfortable-to-watch Complex interview just highjack Hailey Baldwin's brain? But more importantly, I get the impression that Hailey's engagement to Justin was as much as shock to all of us as it was to Hailey. She admits of their reunion, "he was like, 'We're not going to be friends.' I was like, 'We're not?' Within a month, he had slipped an enormous oval-shaped diamond ring on her finger." Yes, this is romantic, but it's also questionable. Like, you got married without even talking about it? Sure, whirlwind romances happen all the time, but they're not exactly known for lasting.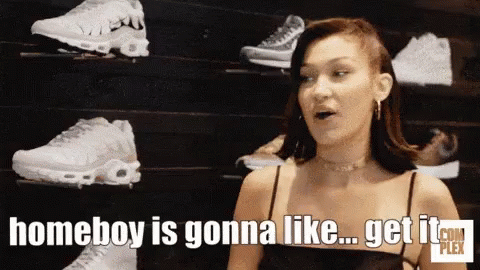 Nearing the end of the article, Justin unknowingly sums up the issues with his marriage by saying of Hailey, "She's trying to be this grown-up." Ah yes, how could we forget that they are both actual children masquerading as functional adults who do things like make lifelong commitments to one another? Maybe that's why this marriage is off to a weird start! There's a reason the legal drinking age is 21, and I'm not a doctor, but I'm pretty sure it's because your brain doesn't fully develop until then. And sure, 22 is old enough to legally drink at your wedding, but is it really old enough to understand the full ramifications of your decisions? I won't attempt to answer that, but I will say that at 22, I still thought side bangs flattered my face. Then again, I haven't had a religious awakening, so who knows!
Ok, I'm not like, the Grinch of love, so I will say that after going through all 3,621 words, it is clear that there is definitely a lot of love between Hailey and Justin. They care about each other more than a lot of people who have been together for years and should have broken up by now. Hailey says, "We're coming from a really genuine place. But we're two young people who are learning as we go. I'm not going to sit here and lie and say it's all a magical fantasy. It's always going to be hard. It's a choice. You don't feel it every single day. You don't wake up every day saying, 'I'm absolutely so in love and you are perfect.' That's not what being married is. But there's something beautiful about it anyway—about wanting to fight for something, commit to building with someone. We're really young, and that's a scary aspect. We're going to change a lot. But we're committed to growing together and supporting each other in those changes. That's how I look at it. At the end of the day, too, he's my best friend. I never get sick of him."
I can't imagine being married to Justin Bieber is anything short of a magical fantasy (lol jk it's my actual worst nightmare), but she has a good point. People who get married assuming it's going to be all rainbows and dinner dates are usually the ones who get divorced because they weren't expecting a lifelong commitment to be the slightest bit challenging. And yet, all Justin manages to choke out in response to this thoughtful take on marriage is, "And you're my baby boo." But just because I question the longevity of Justin and Hailey's marriage doesn't mean I want them to fail! In fact, I wish them all the best and want them to succeed—even if I don't see it happening.
Images: voguemagazine / Instagram (3); Giphy