I *Refuse* to Get Sick, and These Things Keep Me Feeling 100P
I recently found out that flu season can peak as late as February and honestly I feel like my whole life's been a lie. I was minding my own business at the doctor's when I overheard the hot office goss: "I can't believe how hard the flu has been hitting." Cue my massive panic attack.
I asked my doctor about it, and she told me that the flu is EVERYWHERE. ALL AT ONCE. Within seconds, I was begging for a flu shot and literally anything that could keep me healthy. I mean, I was prepared for the flu back in November and December but February? Hard pass!
So in the spirit of keeping healthy until spring, here's a rundown of all the sh*t I'm doing to keep healthy that's been working…so far.
Betches may receive a portion of revenue if you click a link and purchase a product or service. The links are independently placed and do not influence editorial content.
Hatch Restore Sunrise Alarm Clock

If I'm being honest, sleep is the answer to a lot of my problems. On the verge of a menty b? Take a nap. Feeling a cold coming on? Go to bed early. And while I'm not quite on the level of TikTokers with a 82 step night-time routine, I will say that my Hatch Alarm Clock has worked wonders to help wind down and fall asleep.
Hatch Restore Sunrise Alarm Clock, $129.99, Amazon
Kin Spritz by Kin Euphorics

IDK about you, but I was sick every week of college. I was also drinking like everyday. Coincidence? Probably not. Personally, I've been trying to have a mocktail in between every drink, similar to that "water after every beer" rule you learned in high school but conveniently forgot. If you're out at a bar it's hard to get creative, might I suggest a mocktail mule (aka gingerbeer and lime, sans vodka). But at home, it's fun to mix it up a bit with Kin Euphorics.
Kin Spritz by Kin Euphorics, $20.72, Amazon
Beats Solo3 Wireless On-Ear Headphones

When I say that every time I have an overly-stressful week at work, I get sick, it's an understatement. So I do what I can to reduce stress throughout the day, and thanks to the internet circa 2022 I realized that walking is the one reliable (and sustainable) way for me to reduce stress. Pop on a playlist of your fave music or podcasts and get moving. Your brain will thank you later.
Beats Solo3 Wireless On-Ear Headphones, $99.99, Amazon
Beekeeper's Naturals Propolis Liposomal with Vitamin C

My mom truly would be so proud to hear that I've finally upgraded from orange juice to these handy packets in order to get my daily dose of vitamin C. The trick? I actually enjoy taking it—which I've been told can be a total triumph when it comes to supplements. (Hello, nausea.) This Beekeeper's Naturals packet tastes a lot like honey and I'm pretty obsessed with adding it to my morning iced matcha. *Chef's kiss*.
Beekeeper's Naturals Propolis Liposomal with Vitamin C, $27.99, Amazon
Touchland Hydrating Hand Sanitizer

Truth be told, the only thing that keeps me sane in a crowd these days is—you guessed it—hand sanitizer. I started carrying some on me so I could use it on the subway, at Target, after the gym, after having to pick up my dog's sh*t, etc. Whenever I know I'm going to be in an ick or sick situation, I reach for this hand sanitizer, and it's honestly made me feel a lot more comfortable. Plus, there are so many cute options that it feels like the season's must-have accessory.
Touchland Power Mist Hydrating Hand Sanitizer, $26.99, Amazon
Feature Image Credit/ Photo by Anna Shvets
The Best Skin Care Products To Buy During Sephora's Spring Sale
Now that there is some—albeit incredibly vague—info on how we can reenter the world when coronavirus finally GTFO, I am feeling eager to get my skin back on track. I don't know about you, but when I go out to dinner with my friends for the first time after being locked in my apartment for what will be at least two months, I want to glow. Luckily for me, Sephora's annual spring sale is upon us! As always, Sephora is offering different deals and savings for each of their three member tiers. From April 17th through May 1st, Rouge members can save 20%; from April 21st through April 29th, VIB members can save 15%; and from April 23rd through April 27th, Insider members can save 10%. I am a proud Rouge member, so let's f*cking do this. 
If you've read any of my articles, you know that there are more skin care products in my medicine cabinet than there are food items in my pantry. I have no shame in my game. It took years of trial-and-error to discover which products are the best, so you can trust I know what I'm talking about when it comes to my recommendations. 

The only YouTube channel I subscribe to is Klossy, which belongs to, you guessed it, Karlie Kloss. I don't care who she's married to, I love her and will continue to do so for the rest of my days. Anyway, Karlie has the best skin I've ever seen, so when she recommended this night serum, you better believe I went out and bought it, and I am happy to report that it works. My skin isn't really problematic, but I want that dewy, plump look, and that's what this serum delivers.
Like any skin care product, though, you have to use it consistently and for a while before you start to see the effects take hold. I started to notice how good my complexion looked after about three weeks. It's incredibly moisturizing, smells delicious, and it's the perfect consistency. What else you got, Karlie??

I buy this twice a year for one specific purpose: visiting my parents in Florida. My skin may be able to withstand the pollution and whatever the f*ck is coming out of manholes in New York, but it cannot deal with the Florida humidity. My skin gets really oily and then I start to break out, so I visit my parents pretty infrequently. The one thing that absolutely saved my skin is this specific charcoal mask. I have tried about 10 types of charcoal masks in my lifetime, and this Clinique one is that actually works.
It feels like you're spreading a thick, goopy paste on your face, but after about 30 minutes, it dries and hardens and, something magical happens in that phase of the mask. When I rinse it off, my skin is soft and supple with zero traces of excess oil. I'm obsessed.

This product was my first foray into skin care. I bought it when I was a sophomore in college after talking to a Bloomingdale's salesperson for way too long. As the name suggests, this is a very lightweight moisturizer that falls between a gel and a cream. Because it's so lightweight, it's perfect for summer. Also, all Bobbi Brown moisturizers are made with a built-in primer, so you can save a few seconds in the morning when you're getting ready.

This toner is another Karlie recommendation for when you're traveling, because planes really dry your skin out. Before I went on my study abroad trip, I asked my mom to get it for me and she said, and I quote, "Who do you think you are? You're not a jet-setter!" Rude. To spite her, I bought it for myself and I have no regrets. I use it as a toner and spritz it on my face right before I put on my moisturizer.
My dermatologist suggested that I massage my moisturizer into my skin while it's still damp from the toner because it will absorb better, which makes sense because, if you think of your skin like a sponge, it won't absorb a thick cream when it's bone-dry. This doesn't really do much, but it smells amazing, isn't that expensive, and it's something else I have in common with Karlie Kloss.

I recently learned that vitamin C is an essential ingredient in skin products for anyone who wants nice skin. I incorporated it via an eye cream because I wanted to test it on a small area before I introduced it to my whole face. Safe to say, it works! This eye cream is really moisturizing, which is important because the skin around your eyes is much thinner than the rest of your face and is usually the first to show signs of aging. Yikes! Using a product that protects against free radicals (something vitamin C does) and moisturizes is a really good way to slow down aging around the eyes. It also smells fantastic.

Until I tried this mask, I always thought sheet masks were kind of stupid. Like, you pay all of this money for something you use once for a few minutes then throw away. Then I tried this mask and I'm questioning everything I once believed to be true! Tatcha is a brand you'll likely find in any high-end natural beauty store, and the products are 100% worth it. This mask is made with vitamin E, fatty acids, nutrient-rich rice, ginseng (which has a calming effect), and a bunch of other sh*t that gives you an instant glow.
And for anyone who's wondering, sheet masks are packed with nutrient-rich serums that absorb best into your skin when you're wearing the sheet and looking like Hannibal Lecter, but the serum is still very much on your skin when you take the sheet off, so they aren't exactly a waste.

I am weirdly specific when it comes to a tinted lip product: it can't be sticky, it has to be the perfect shade, and it has to last through my morning coffee. This Dior lip product is literally perfect. First of all, it's incredibly moisturizing. Secondly, it goes on clear and within a few seconds, changes color due to a bunch of science I don't really understand. For me, it transforms into rosy pink with a coral undertone, but for my friend, it becomes more of a purple color. I'm truly baffled by this magic, but I won't question it.

Until recently, I was a firm believer in all cleansers being the same, so paying more than a drugstore price was unnecessary. This cleanser is the definition of a super basic (in a good way) product that does exactly what it says it's going to do. Wet your face and massage this into your skin for a few seconds and rinse off with warm water. Boom! You're cleansed! It leaves your face feeling soft and clean, but without stripping your skin. I've said this before, but if your face feels tight and dry, your cleanser is too harsh!

Double cleansing is an important part of any skin care-lover's daily routine. The first step involves taking off your makeup and the second one is cleansing. This Clinique balm is unparalleled at removing makeup, so I highly recommend getting yourself a tub ASAP. It has the consistency of soft wax, but it works. Scoop a little out with your fingertips and move it around in your hand to break it down a little. Then, once it's slightly softened, move it around your face and it literally melts your makeup right off. Don't believe me? Use this then dab a clean white towel on your face and you won't see any residual makeup!

This purchase was a catch-22 because, on the one hand, authentic tans are horrible for your skin, but on the other, my natural skin tone is concerningly white. This self-tanner is unreal and legit impossible to f*ck up. I always strayed from self-tanner because I feel like it always looks fake and streaky—especially on people's wrists, ankles, elbows and knees. This, though, is different! You mix a few drops with your go-to lotion and then spread it all over your body and it always turns out even and natural-looking. I've used this on my legs many, many times and I'm always impressed with how good it looks.
Images: Mercy / Unsplash; Sephora (10)
Betches may receive a portion of revenue if you click a link and purchase a product or service. The links are independently placed and do not influence editorial content.
6 Products To Save Your Skin From The Effects Of Being Inside All Day
If you, too, have been doing your best to help flatten the curve, you haven't left your home in what feels like years. Back when life didn't seem like the plot of Contagion, I thought spending a little more time in my French-country-meets-bohemian apartment sounded like it could be nice. However, after a week of being locked in what I now realize is a tiny box coated in about a thousand layers of paint that keep the doors from closing all the way, I am les mis, to say the least.
And I'm not the only one; my skin is also suffering through this difficult time. Look, even though my complexion should be thanking me for not covering it in 17 different cosmetics everyday, it does not appear to be showing any gratitude. As it just so happens, being deprived of vitamin D and living in an apartment where the heat doesn't turn off until May isn't very good for my face. If you have noticed that your skin is feeling more sensitive and drier than usual, you are not alone and you do not have to accept that your skin is f*cked. Over the course of four New York winters, three New York summers in an overly air conditioned office, and several spring breaks on the West Coast, I tried about every skincare product out there, and these are my favorite moisturizing and/or soothing ones that combat the elements of an apartment.

Like I said, I've experimented with a myriad of products, but I always come back to this one. I have been using it for about eight years and am just as obsessed now as I was when I got it as a little baby college freshman. What I love most about it is the consistency: it goes on kind of thick, but it doesn't just sit on your skin and rub off the second you touch your face. It takes about 10 minutes to absorb on a normal day, but on the days that I am chilling inside, it absorbs almost instantly. It's also very reasonably priced, which is great because I'm using way more now than usual.

(If you haven't noticed, I love Kiehl's.) The skin around your eyes is much thinner than the skin on the rest of your face, which is why it's usually the first place where you'll find signs of aging. *sigh* A lot of people who try this cream hate it because it goes on like cream cheese (very tick and heavy), but those people didn't bother learning how to use it! This does, indeed, go on very thick, but after you work it into your skin, you can actually feel it breaking down to a very watery consistency, at which point, you use your ring finger to dab it into the skin.
I wear this at night because even though it does absorb, it leaves your skin a little shiny and not in a cute way. Its hero ingredient is avocado oil, which is super moisturizing and can help keep that sensitive area around your eyes from getting too dry and angry.

If there is a brand I may love more than Kiehl's, it's Lush. I really appreciate that literally every ingredient in their products is natural and pronounceable. This was actually the first product I ever tried from Lush and since then, I have spent many, many dollars in this headache-inducing store.
Anyway, if your skin is dry, moisturizing is key, but so is exfoliating. Even if you can't see it, which is probably for the best, your dry skin flakes and forms a layer of dead skin on your face (gross) and blocks your other products' ability to do what they're supposed to do. This Lush mask smells like a Thin Mint, which, for a while, was its main selling point for me. It's also made with honey (super moisturizing), mint (soothing) and ground aduki beans (exfoliating). Unlike a chemical exfoliator, the ground aduki beans exfoliate your skin when you wash the mask off. I usually wet my hands and just kind of move the mask, which doesn't dry on your skin, around my face and I can feel the beans exfoliating. I am always left feeling super clean and rejuvenated.

After exfoliating, it's important to soothe your skin, and the best way to do that is with a very gentle serum. Serums are great because they're the most concentrated of all skincare products, but this one is my favorite because it's not very aggressive. I don't entirely understand which ingredients do this, but the second I spread it around my face, it feels cooling and soothing. It's a really slippery, gel-like serum that goes a long way. I'm obsessed.

Until I tried this two years ago, I was a firm believer in cleansers being kind of a waste. Like, it's on your face for 30 seconds tops, so how much could it possibly do, right? Then I stole this from my mom and I am so happy I did. First of all, having vitamin C in your skincare routine is essential. Secondly, your cleanser should leave your skin feeling clean (duh) and supple. When you cleanse your face and it feels tight and dry, that means your cleanser is way too harsh. This one has a lotion-like texture, which, in my opinion, is ideal for a cleanser because it's easy to move around, doesn't get everywhere, and it's rich enough do do its job.

I am fully prepared to get verbally murdered in the comments because this price is laughable and almost offensive, but I swear it is worth it. I went on Accutane when I was in high school and this balm was the only product that kept my lips from ripping in half. I know Aquaphor is allegedly amazing, but in my opinion, this is the only thing that works when my lips are dry af. Because it's so expensive, this is definitely not my everyday product for chapped lips; it's my go-to when I feel like smiling could be dangerous for my mouth. It has a really buttery texture and does this thing where half of it absorbs and the other half coats and protects your lips. Most importantly, it's not sticky, so if you shake your head and a strand of hair touches your lips, it wont be there until the day you die.

Image: Unsplash; SpaceNK; Lush; Kieh's (2); Image Skin Care; Dermstore
Betches may receive a portion of revenue if you click a link and purchase a product or service. The links are independently placed and do not influence editorial content.
Why You Need To Start Using Vitamin C In Your Skincare Routine
Until about two years ago, whenever someone mentioned vitamin C, my mind automatically went to orange juice. Now, though, I am an adult who associates orange juice with hangovers and vitamin C with skincare. If you're one of those people who just learned to moisturize like, two years ago, then I understand why you'd be skeptical of adding another ingredient to your skincare routine. After all, you've got cleansers, toners, serums, night cream—is vitamin C really necessary, or is it one of those things the beauty industry tries to push on us that we don't really need? Well, like it or not, vitamin C falls into the "actually necessary" camp. But don't just take my word for it—we spoke to board-certified dermatologist Dr. Shari Marchbein on why incorporating vitamin C into your skincare routine is actually important, and how you should be doing it.
Dr. Marchbein says that "Vitamin C is a powerful antioxidant that helps protect from and repair free radical damage, can reduce the appearance of brown spots, and even out skin tone." **buys 87 vitamin C-based serums** If you share my dream of perfect skin, keep reading for a few more benefits of vitamin C and why you should incorporate it into your skincare routine. 
Why Should We Incorporate Vitamin C Into Our Routine?
As I mentioned, vitamin C is as preventative as it is reparative, so working it into your skincare routine immediately is a good call. Like Hannah Ann upon arrival to the Fantasy Suite, I was hesitant to introduce a new ingredient to my sensitive skin, especially one that's associated with anti-aging, because tbh I'm only 26. Starting anti-aging processes too early can actually be bad for your face because certain ingredients (think retinol, hydroxy acids, and peptides) are too aggressive on your still-young skin, and will actually backfire by speeding up the aging process. Yikes, who knew?
However, vitamin C protects against free radicals, which, without going into too much science, are damaging to your skin and are found in everything you'd assume would be bad for your skin: pollution such as smog, dust, and cigarette smoke, as well as our frenemy, the sun. Vitamin C works both as a shield against free radicals and also to lighten dark spots on the skin. Basically, vitamin C is your new best friend. To drive my point home, Dr. Marchbein adds, "Vitamin C also plays a critical role in the formation of collagen (which is one of the many reasons dermatologists recommend the daily application of vitamin C to the skin each morning)."
Can Anyone Use Vitamin C?
Simple answer? Yes. However, for people who want to see a result rather than just practice preventative caution, vitamin C is especially good for you because it visibly lightens dark spots. If you have acne scars/marks that haven't completely faded, sun spots, etc., vitamin C will help even out the skin and take the dark out of those areas of your face and neck. Dr. Marchbein says, "For those with acne, use vitamin C to help lighten and prevent further darkening of post-inflammatory hyper-pigmentation." Hyper-pigmentation is a fancy word for dark spots caused by an excess production of melanin, and can be caused by non-active acne, sun damage, or changing hormones during pregnancy. While hyper-pigmentation is usually harmless, vitamin C will help diffuse the darkness of those affected areas.

Are There Any Downsides To Using Vitamin C?
Like the worrywart that I am, I had to ask. Dr. Marchbein urgently stresses the importance of wearing SPF if you're using vitamin C during the daytime. Obv, you should wear SPF anyway, but especially so if you're trying to break down your dark spots. The sun naturally darkens your skin (duh), so asking your vitamin C to lighten a few spots while the sun goes to work is a little counterintuitive, right? She warns that while "Vitamin C serums do not inherently make you more sensitive to the sun," it's possible that some products "may be combined with other ingredients that might." Regardless, she also advises, "since UV damage is the ultimate skin-ager, causes wrinkles, sunspots etc, wearing daily SPF 30+ is the most important step in any morning skincare routine."
What Type Of Products Should You Be Using?
Personally, I use Image's Vital C Hydrating Facial Cleanser because it leaves my skin feeling clean, but without the tight, stripped of all life feeling that other cleansers offer. After using it for nearly a year, I have definitely noticed a more radiant look and literally zero dark spots. However, if you want something a little more dramatic, Dr. Marchbein suggests using a serum because the active ingredients (namely, the vitamin C) will be more concentrated.  "Remember that not all serums and ingredients are created equally," she says. "A vitamin C serum from one brand may be vastly different from a vitamin C serum from another brand based on the strength, other ingredients it is formulated with, how it is packaged, and whether it is exposed to light which can oxidize it." She tells us, "It's important to pick products with active ingredients that have good science and research behind them." Preach, doc. Generally, the products that oxidize aren't worth your money because oxidized vitamin C is pretty ineffective. 
She adds , "Skinceuticals Phloretin CF, Skinbetter Alto Defense serum, and Isdinceutics Flavo-C Ultraglican Antioxidant Ampoules are some of my favorite medical-grade antioxidant vitamin C serums." But if you want something a little less intense, she recommends Ole Henriksen Truth serum, CeraVe Skin Renewing Vitamin C serum, La Roche-Posay Pure Vitamin C, Olay Tone Perfection Serum Vitamin B3 + Vitamin C, and Drunk Elephant C-Firma Day serum. 


Skinbetter Alto Defense serum

Flavo-C Ultraglican Antioxidant Ampoules


CeraVe Skin Renewing Vitamin C Serum


Olay Tone Perfection Serum Vitamin B3 + Vitamin C
Well, there you have it. Your soon-to-be-flawless mug can only benefit from using vitamin C products regularly. After chatting with Dr. Marchbein, I picked myself up two serums, the Drunk Elephant one she recommended and a cheaper option from Glossier (Super Glow). It hasn't been long enough to decide which is better, but my skin hasn't revolted against me (yet) for introducing two new products into my routine, so I'm counting this experiment as a success in my book. One thing to remember, though: everyone's skin is different, so if a product has rave reviews, but sets your skin on fire when you use it, that doesn't mean it's a sh*t product; it just means that you need something a little less concentrated (like a cleanser!). 

Drunk Elephant C-Firma Day serum

Glossier Super Glow vitamin C and magnesium serum
Images: Noah Buscher / Unsplash
Betches may receive a portion of revenue if you click a link and purchase a product or service. The links are independently placed and do not influence editorial content.
This Is The Best Order For Your Skincare Routine
Judging from all the "gifts to give yourself" guides out there this season, I gather I'm not alone in treating December as "spend yourself blind" month. (Also: go get the Skin Laundry facial that list recommends; it's amazing.) And what better way to spend a sh*t ton of money invest in yourself than by amping up your skincare routine? In the past two weeks, I've added a serum, a facial oil, and an "elixir" to my fairly basic four-step routine. But within twelve hours of my exciting new purchases, I realized I had no idea how to use them correctly. Skincare products all tend to list "apply daily to clean, dry skin," but that's about it. So, in an attempt to not waste my new goodies, I actually sat down and researched. Here's what I've learned about the best order for your skincare routine.
Step 1: Cleanser
All authorities I consulted concurred on this. The first step in any skincare routine should be cleaning your face. If this strikes you as surprising, then I have the perfect gift for you. Enjoy!
Step 2: Toner
Byrdie offers a little dissent here, suggesting that Step 2 should be exfoliator, not toner. However, my skincare-savvy readers will know well that not all skin types require and/or take well to regular use of an exfoliant. And very few exfoliants are suitable for anyone for daily use. (You can go shave your back now Byrdie!) Anyway, exfoliate if you need to, but consider it part of the cleansing step of your routine. Toner then clears away any remaining makeup/product, as well as doing whatever else the bottle promises (tightening pores, evening skin tone, giving you eternal life, etc.).
I've written more about toner types here, but Cosmo offers a key tip I'll include. If your toner contains an AHA (like glycolic acid or lactic acid) or BHA (like salicylic acid), you'll want to wait a "full five minutes" before moving on to your next step. Otherwise, you'll neutralize the acids, rendering the active ingredient useless. (Moment of silence for all the toner I've wasted on my face please.)
Me @ my toner:

Step 3: Serums/Eye Cream
Once again, all my sources voted to use a serum as step 3. Cosmo describes serums as "shots of extremely concentrated nutrients, hydrators, and antioxidants." Like with toner, you'll want to pick the specific one based on your skin's needs. The one I've recently invested in contains Vitamin C, a common dermatologist recommendation. But you can also use different serums in the morning and at night, in which case you could swap in a hydrating serum at night. Again, all depends on your skin.
Eye cream, which I've realized over the course of my research is still lacking in my skincare routine, is a slightly more conflicted issue. Cosmo says to apply after serum and before moisturizer, since eye cream "tends to be lighter and thinner," and can't "penetrate thicker products," AKA your moisturizer. Dermstore suggests using it before serums in the morning, but after serums at night. (And it stresses the importance of applying twice daily from a young age—good thing I have endless money and time, am I right??) For Dermstore, the key thing is to apply eye cream before your "treatments" (more on that in a minute), to "protect your eye area against potent ingredients." Both of these rules make logical sense to me, so if your serums has potentially irritating ingredients, do eye cream first. And def do it before moisturizer.
Side note: this research has also convinced me that I've been applying my new serums at the wrong time, in addition to neutralizing my toner.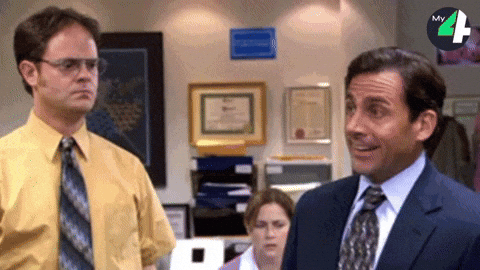 Step 4: Treatment
If you're thinking "treatment? what's that?" you either have perfect skin and I hate you, or you need to get to a dermatologist ASAP. "Treatment" can refer to a spot treatment (active ingredients will vary depending on whether you're treating acne scars or regular old pimples), or prescription treatments for acne or rosacea. (For example, I use my Finacea foam for rosacea during this step—though for the past two weeks I've been using it before my serum. Ugh.)
Dermstore again recommends different things for your night routine here. At night, they suggest you add any "mists, essences, beauty waters, or hydrating (hyaluronic acid) serums" to your toner step—applying "from thinnest to thickest." (I can't really begin to wrap my head around what those products are, but Dermstore sums them up as "skin care boosters" whose purpose is "mainly to hydrate." Cool.) Then, Dermstore recommends chasing your nightly eye cream with whatever treatment serum your skin needs that night. So, not just blindly slathering on every product you own (strike three for me).
Specifically, they advise against using an exfoliating treatment (AHA/BHA pads, peels) the same night as any prescription meds or retinol creams, since the potency can quickly become irritating. And they recommend using an exfoliating treatment no more than three times a week. In simpler terms, it sounds like alternating a prescription treatment or retinol with an exfoliating treatment is the best way to go.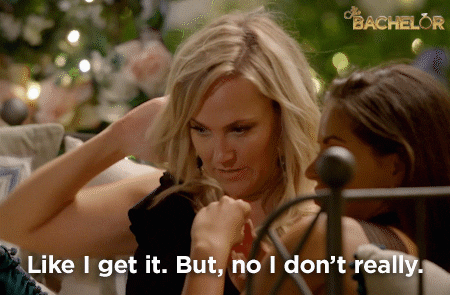 Step 5: Moisturizer/Face Oil
Once you've gotten to moisturizer, you know you're nearly there. (Good job! Now you just have a 16-step makeup routine to get through). For your nighttime routine, Dermstore recommends adding face oil before your moisturizer, with the warning note that "if you are using the right moisturizer…nothing is going to get through it." Cosmo, however, vehemently disagrees, stating "no products can penetrate an oil, which means they need to be applied last." Cosmo also recommends putting a retinol-based product between moisturizer and face oil, while Dermstore lumps in retinols with your pre-moisturizer treatments. One of my new products is a face oil that contains retinol, so no matter what I do I'll be f*cking up one of these rules.
My best advice here is to try it both ways (the order of your oil/moisturizer/retinol), and see what feels best to you. Since oils and moisturizers vary in thickness and active ingredients (and everyone's skin is different!), do whatever feels best for your face. In my case, I've found that mixing the face oil with moisturizer is most effective for absorbing both products.
Step 6: Sunscreen
This is a morning-only rule, obvs, but it's also one you need to follow every single day. Is it annoying? Yes. Does it feel like it will solve all your problems, like serums and essences do? It does not. But just do it, because otherwise you'll get dark spots and sun damage that only a laser can fix. And that's way more expensive than even the fanciest sunscreen option.
Hilary Duff may not be able to name babies, but she can still give good skincare advice!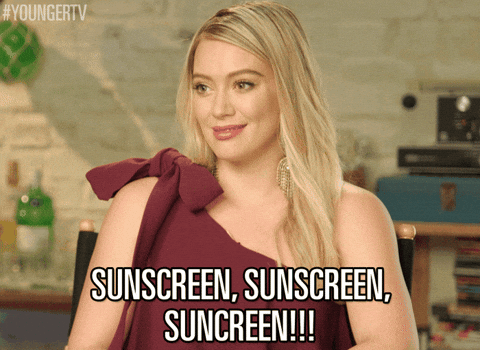 What have I learned from this article? Well, I've wasted at least $50 of skincare products in the past week, that's for sure. And my vague inkling that I was loading on too many products every day was validated. My final note here is that if any of this advice goes against what a dermatologist has told you—go with the dermatologist. My dermatologist gave me the simple outline of "cleanse, treat, moisturize, sunscreen," and actively warned me against incorporating anything else. It's only because I've followed her advice faithfully for six months that I feel comfortable building back in other products. So, listen to your doctor, listen to what your skin tells you, and if you have an eye cream you like, hit me up in the comments—I'll be spending the rest of my afternoon shopping.
Images: Shutterstock; Giphy (4)
Why You Need To Start Using A Vitamin C Serum Right Now (And The Best Ones)
You're probably well aware of just how beneficial vitamin C is to your immune system. I personally can't trust someone who has never chugged Emergen-C during a long, booze-filled weekend to avoid getting sick. Or at the very least, justified downing mimosas because orange juice is "good for you". What's even more beneficial than Prosecco with a drop of O.J. is the topical treatment of vitamin C serums for your skin. The potent antioxidant helps to reduce inflammation, irregular pigmentation, and promotes healthy collagen production, which is why you need to incorporate the powerhouse ingredient into your daily skincare routine.
Ahead, we've rounded up the five best vitamin C serums that you need to try.

Asarai's Response Theory Serum "responds" to all of the toxic pollutants that your skin comes into contact with simply by you walking outside. The lightweight serum is packed with a variety of antioxidants—with the key player being vitamin C—that fight off the free radicals that can otherwise harm your skin. Your skin is left with a velvety glow which will be convincing enough to incorporate this serum into your daily routine.
On top of targeting discoloration and dark spots, the Merle Norman Brilliant-C Brightening Serum also contains hydrating properties, eliminating the need to lather on a moisturizer on top of this hardworking serum. So, if you're looking for a product that will brighten and hydrate while eliminating the number of products you need in your daily skin care routine, then Merle Norman's Brilliant-C is the way to go.
If you've ever experienced the annoying condition that is hyperpigmentation (aka the overproduction of melanin, resulting in dark spots) then you should consider adding HydroPeptide's LumaPro-C to your skin care shelf. Like the other vitamin C serums on our list, LumaPro-C promises a brighter complexion. However, this powerhouse serum also contains eight brightening ingredients at their clinical level (meaning, they were tested on actual patients vs. solely mixed up in a lab) to not only brighten your skin but also target hyperpigmentation. In addition to vitamin C, the serum contains DermalRX SRC which breaks down hyperpigmented cells to enhance skin texture and brightness.
Perhaps the most potent vitamin C serum on our list, Drunk Elephant's C-Firma Day Serum is packed with enzymes and antioxidants that help to neutralize damaging free radicals while replenishing lipids and visibly reducing the appearance of dark spots and wrinkles in literally no time at all. What's more is that C-Firma has what D.E. refers to as a "reservoir effect", meaning that the serum will stay active on your skin for up to 72 hours and cannot be washed or rubbed off. So need something that will continue working to replenish your skin even through your three-day bender? C-Firma has got your back (and your face). Nervous about using something for the first time that will stay on your skin for 72 hours? No worries, the serum has a pH level of 3.3-3.5 which is science talk for "this pH level is the key to a non-irritating, effective formulation that will give you real results."
The brand behind your favorite rosewater spray also has a powerful vitamin C serum that you should consider adding to your skincare routine if you want a product that is effective and doesn't need to be applied every day. Mario Badescu's Vitamin C Serum comes with a dropper applicator that you use to apply one to two drops every other night before you apply your night cream. The serum contains vitamin C to help re-texturize skin, diminishing the visible signs of aging. It also has a combination of Sodium Hyaluronate and Collagen to moisturize and smooth skin resulting in a plump, even complexion.