Check Yourself: Weekly Horoscopes September 14-18
Passions run high with Venus in Leo forming a 90-degree square with Uranus in Taurus this week, setting up the ultimate contest between head and heart. Yeah, you want to just say f*ck it and run into the woods with any marginally attractive person with antibodies, but your logical side is here to remind you that you f*cking hate the woods and this guy has a neckbeard. The good news: the stars are aligned for some very good sex. So at least there's that.
Aries

Reality check, Aries! This week you may be forced to deal with some hard truths about a situation—or should I say situationship—that you've been avoiding. Sorry, but it can't all be fun and games. (See also: every single thing that's happened in 2020).
Taurus

With passions high, tensions could flare in a way your typically chilled out sign is not accustomed to dealing with this week, Taurus. Can't we all just smoke a bowl get along? Don't be afraid to stand up for yourself, even if it means disrupting the chill vibes to give someone a much needed reality check. They'll thank you later. Or not. Not really your problem.
Gemini

You're in denial, Gemini. Don't deny it. Take some time this week to get your head on straight and decide what path you want to take. You don't have to decide right this second, but you do have to decide eventually. Preferably this century. After a nice long walk.
Cancer

Repeat after me, Cancer: you are not everyone's mom. Your mommy sensibility has been kicked into high gear lately (understandable), but did you know you are also a person to be taken care of? You're about to crack under the pressure of holding up the world. Take a step back and recenter. The kids can cut the crust off their own sandwiches this week.
Leo

Don't lose sight of your goals, Leo! All that glitters is not gold and you're in danger of getting caught up in the hype while forgetting what's really important. The fame and glory is great and all, but you want to get it for actually doing something. Unless your goal is to be an influencer, in which case go for it.
Virgo

Something you've been bottling up could come exploding out at an inopportune time this week. Unless, of course, you choose to handle it thoughtfully first. Don't let this situation get into a "last straw" scenario. We've all seen Snapped. We know how that ends.
Libra

Sorry to say this, Libra, but the world is here to interrupt your chill. Your peaceful bubble is getting passionately burst this week. Yeah, it might bring drama. But drama is the spice of life! Or at least that's what Bravo tells me.
Scorpio

Time to reassess your commitments, Scorpio. Are there some things that you agreed to at the beginning of quarantine that no longer serve your late-stage quarantine life? Now may be the time to extricate yourself from an unfulfilling situation. I bet your college friends are low-key sick of the twice-weekly Zoom happy hours as well.
Sagittarius

Hold off on any big decisions regarding your love life this week Sagittarius. Your head isn't on straight. Passions are running high and the things you feel strongly about this week could barely be a blip on your radar the next. Blame it on the planets and keep him on read just a little bit longer.
Capricorn

Embrace spontaneity this week, Capricorn! Even though that's so not your thing. Some unexpected opportunities could pop up in your love life, and it's your job to go with the flow. Remember, rom-coms would be pretty boring if none of our leading ladies ever followed up on that hot guy they ran into on the street. (Like, literally ran into on the street and was almost hit by a car.)
Aquarius

Strap into the emotional rollercoaster this week Aquarius, cuz you're on it. Might as well throw your hands up and enjoy the ride. And yes, the rules of regular roller coasters do apply in that you're allowed to scream as loud as you want at the scary parts.
Pisces

Time to turn off that empathy chip for your own survival, Pisces. You've been so bombarded with other people's emotions lately you can hardly deal with your own. Tune out the noise and tune into yourself. I promise the group chat will still be in crisis when you return.
Images: Giphy (12)
In Your Full Moon Feelings: Weekly Horoscopes August 31-September 4
This week brings the year's only full moon in Pisces, meaning it's time to get all the way in your feelings. And not just your feelings, but everyone's feelings. Now we finally know what people were talking about back in 2012 when they said sh*t like "all the feels". We can still leave that phrase in the past, though…
Aries

What are you running from, ram? Whatever it is, you may find it gaining on you this week, so why not deal with it before it deals with you? If horror movies are to be believed, the scary murderer always catches up eventually. Best to have your axe ready.
Taurus

Intellectual stimulation is the name of the game this week, bull, as the Pisces moon activates your dreamy side. Fire up that TEDTalk playlist, and get ready to get your mind blown binging a docuseries about space. Or, you could do something really crazy and actually read that book that's been sitting on your nightstand since January. Crazier things have happened…
Gemini

Your mission, if you choose to accept it, Gemini, is as follows: actually focus on one thing. Impossible, I know, but the Pisces moon is giving you the drive to take things over the finish line. That is, if you don't waste all your precious energy starting 15 completely different projects at once, AKA what you normally do.
Cancer

There's a whole wide world out there, Cancer, and it's time you see it (from a six-foot distance, of course). Have you been getting too cozy with the whole "stay at home" thing? The opportunity to get out and explore may be presented to you this week, and you should take it. You can only live vicariously through Zac Efron's Netflix show for so long.
Leo

That fence you've been hanging out on? Time to get off of it, Leo. Choices need to be made. Texts need to be sent. Numbers need to be blocked. If anyone has any questions, tell them the stars told you it was time. They'll understand.
Virgo

The Pisces moon might be turning you into a stage five clinger with your ride-or-dies this week. You just can't help but tell them you love them! Don't resist the urge to show them that you care, even if it takes the form of a 10-paragraph text detailing the best features of every single person in your group chat.
Libra

Time to kick it into gear, Libra! The full moon is giving you the energy to revive your health routines (or develop them for the first time—no judgment). Don't be surprised if you have the sudden urge to sign up for an outdoor fitness class or start an elimination diet this week. Whether you actually follow through is a whole other matter…
Scorpio

Hear that? That's buzz. And it's all around you. This week you've got that glow, and things are just going your way. Maybe you're getting the recognition you need at work, or your funny tweet will go viral. Either way, you're on top of the world. Enjoy it.
Sagittarius

Time to change it up, Sagittarius! Your wanderlust-y sign would loooove to be traveling right now, but since that's not really an option, time to flip the script. This week, find a creative way to inject a little adventure into your life. Just because you're not stamping your passport doesn't mean life is over.
Capricorn

Expect changes to your social life as you learn to prioritize the people who mean the most to you. Pandemic times have shown us which friends show up and which friends need to be shown the door, so don't be afraid to cut back on the ones who have proven they're not there for you. One less group chat to deal with never hurt anybody.
Aquarius

A career shift could be coming down the road for you, Aquarius. Keep an eye out for unexpected opportunities and new ways to secure the bag. It seems like everyone and their mother has a Patreon these days. Just saying…
Pisces

Tune out the haters, Pisces! The moon is in your sign, and it's time for you to stop polling the entire world on every single thing you do. This week, make your choices based on what you want, and not how you'll be perceived by others. (Except when it comes to wearing your mask over your nose and mouth. You still have to do that.)
Images: Giphy (12)
Saturn Is Ready To F*ck Sh*t Up: Weekly Horoscopes Sept 16-20
Me: Amazing news! Saturn is out of retrograde this week! 
You: …what does that even mean? 
You may not have realized this, but Saturn has been retrograde since April and, much like when Mercury is retrograde, it is absolutely the reason for all of your life's problems. In astrology, Saturn is known as the disciplinarian. It's the "get sh*t done" planet. So when Saturn falls into retrograde, it can be kinda hard to find the motivation to do literally anything. Couple that with summer Fridays, record heat, and happy hour margs, and it's no wonder you didn't do jack sh*t this summer. But all that is about to end because Saturn is out of retrograde and, frankly, horrified at what we've all been up to in her absence. Sorry girl!!!
Aries

Pop the prosecco and make out with a stranger, Aries, because you're ringing in the new year three months early! This is the perfect week to sit down and think about the year ahead, because you're feeling clear-headed and goal-oriented. What is 2020 Aries like? Is she thriving? Clear-skinned? Rid of all the f*ckboys in her life? Get started on your 2020 vision now. The rest of the world will catch up when they inevitably go Keto for January. 
Taurus 

Get to f*cking class, Taurus! Whether you're still in school or not, you're in the mood to learn something new. Expand your horizons by signing up for a class, doubling down in a class you're already in, picking up a new book, or going down a seven-hour Wikipedia rabbit hole. Pick something you're interested in and explore. Just try not to turn into one of those people who can't stop talking about conspiracy theories at brunch. 
Gemini

It's been an emotional summer, Gemini, but thank God that's over. There are only so many times you can burst into tears at the same bar before they stop serving you. Now it's time to stop wallowing and get back out there! Let go of whatever was stressing you this summer *cough* Jason *cough* and watch how easy it was to forge it. Just like Taylor Swift forgot Calvin Harris. 
Cancer 

Amazing news: Saturn is out of retrograde and so are your relationships. While the summer might have brought stress in a key relationship in your life (think best friends, significant others, favorite baristas), this week you have the chance to get it back on track. Saturn is the planet of commitment, so now is the perfect time to actually say "I love you" to someone important. But don't say "I love you" to your barista. That would be weird. 
Leo

Your self-care regimen has been lacking, Leo, and for a millennial in 2019, that's a serious crime. This week, take time to up the self-care game in whatever area you need it most. Have you been neglecting your roots? Do a hair mask. Failing to stay hydrated? Treat yourself to a Hydroflask. Suffering from low self-esteem? Listen to Lizzo. It's literally that easy. 
Virgo

Fire up the ol' Pinterest board, Virgo, because you're feeling creative as f*ck! Saturn getting out of retrograde has taken your creative abilities from Nailed It! to Great British Bake Off, and now all you need is a place to channel that energy. Pick out a fun creative project for the week, and I promise you the result will earn a handshake from Paul Hollywood. 
Libra

There's no place like home, Libra, and it's time to revamp your humble abode. How can you make your space more comfortable? Whether it be by rearranging some furniture or investing in some new sheets, there's probably somewhere at home that you could step up your game. Might I suggest framing the Audrey Hepburn poster you've had since college? Just a thought…
Scorpio

True fact: there are a lot of stupid people in this world. Also true fact: you don't have to personally call out every single one of them. This summer you've had a zero tolerance policy for bullsh*t, Scorpio, but this week is an opportunity to ease up on the judgement. Do you really hate Meghan because she spells her name with an h and uses the wrong form of "there," or does Meghan spell her name with an h and use the wrong form of "there" because you hate her? Answer these questions, oh judgey one, and you shall find inner peace. 
Sagittarius

The Universe is officially giving you permission to spend money, Sagittarius, and I assume I don't have to tell you twice to take it. You've been financially responsible all summer, this week it's time to put some of that toward an investment—and no, going ham at Sephora does not count as an investment. Look into making a real investment by buying something that serves as an investment in yourself (think gym membership) or by making a purchase on the actual stock market. Wolf of Wall Street, here you come! 
Capricorn

Your hard work is finally paying off, thank God. Now it's time to avoid burnout. We know you're ready to take over the world, but the world isn't ready for you quite yet, so it's time for baby steps. Instead of trying to accomplish an entire lifetime's worth of tasks in one week, pick like, five manageable things and focus there. Sorry, but being Beyoncé by Sunday just isn't feasible. 
Aquarius

Boundaries, Aquarius, have you heard of 'em? This summer you may have let someone (or several people) run amok of your boundaries, but that sh*t stops today. Just because you're on your phone every second, doesn't mean you have to be constantly available to everyone in your life. Set clear limits with your friends, family, and coworkers now so you don't lose your sh*t and go all Gone Girl on them. 
Pisces

What have you been smoking, Pisces? Saturn retrograde has had you operating on "just ate an edible" brain all summer, but it looks like you've finally slept it off. Now it's time to get your squad in order so you have everything you need to succeed. Gather your "very best people", as the President would say, and form a plan to take over the world ASAP. 
Images: Giphy (12)
It's Pumpkin Spice SZN: Weekend Horoscopes Sept 13-15
It's almost pumpkin spice season, bitches. Whether or not you are a Labor Day denier, our days at the beach are numbered. The weather is finally transitioning away from being hot as balls to actually livable as we start shifting our focus from skimpy bikinis to skimpy Halloween costumes! Schools are in session and Summer Fridays are a long-forgotten memory. Before we know it, Thanksgiving will be stuffing our bellies, Christmas will be robbing our wallets, and New Years will be convincing us that this is the year we become a gym person. While the cold-weather holidays bring about self-reflection and solitude for some, others are holding onto summertime festivities until the last possible second. No matter your season transition traditions, the planets and stars have their own agenda. Luckily, they aren't totally f*cking up our weekend and most of us are destined for organizing our houses, spending time with friends, and relaxing in some comfy lounge pants. Let's dive in, shall we?
Virgo

To relax or to go balls to the f*cking wall, amirite, Virgo? You're going to feel super conflicted all weekend and will fight with yourself about staying in and eating a million Pizza Bites or getting a head start on that giant work project. Jupiter is pushing you to focus on home and family, though, so don't feel too guilty if you want to stay close to the couch and your snuggle buddies.
Libra

Show everyone some love, Libra. It's a great weekend to pay it forward and tell all the people that mean the most to you that they're super important. Buy them candy and wine to show your appreciation. You'll also be feeling extra creative come Saturday and Sunday, so sign up for one of those classes where you chug wine and sketch landscapes or whatever.
Scorpio

Spark joy, Scorpio, and get rid of your old, unwanted sh*t! Target Sunday to get your inner Marie Kondo on, cleaning-wise, but Friday and Saturday should be focused on some quality time with friends. You've got Mars, the sun, Mercury, and Venus all in your social gatherings house, so the planets and stars are aligned for you and your posse to soak up some awesomeness.
Sagittarius

Time for a passion project, Sagittarius. If you've needed the extra push to redecorate your apartment, open that Etsy store, or take up watercolor painting Bob Ross style. This is the weekend to do it. Don't be afraid to rope friends in, too. I mean, maybe Jane's misguided love of crappy art is actually creativity waiting to support your own.
Capricorn

You've earned a goddamn break this weekend, Capricorn. Between running around all week and being emotionally exhausted and #done with hot weather, it's time to turn down the AC and pretend it's like, actually winter outside. Solitude is welcome on Saturday, so don't feel weird if you want to grab brunch on your own. It's totally chill and you'll feel like a strong, independent person while doing it.
Aquarius

You're like, really fun this weekend, Aquarius. Basically, Mercury and Venus are teaming up to bring good times (and, potentially, romance) to your front door come Friday. Needless to say, this is not the time to stay inside and binge watch Game of Thrones for the fourth time. Head out Friday night and introduce yourself to strangers (in a non-weird way). Saturday and Sunday are both great days to get out of the city and do some exploring. All good vibes.
Pisces

Don't be such a f*cking baby, Pisces. The moon is causing you to feel super sensitive, so try to take everything in stride. Avoid people who trigger your worst feelings and impulses, and surround yourself with chill vibes at the beach (probs one of the last weekends to enjoy that sh*t) or a stroll through a quiet art museum on Saturday. Try out a new recipe at home on Sunday and enjoy some much needed peace and quiet around the house.
Aries

Shut down your work email, Aries. It's been a stressful week, and surrounding yourself with projects and work-related questions all weekend isn't going to make it any better. Give yourself a break. Friday night is a great time to get together with friends you haven't seen in awhile and Saturday is prime for strolling an outdoor garden or heading out on a hike – sans cell phone. Get in touch with your inner, appreciative self, fam.
Taurus

Tell everyone how sparkly and special they are to you, Taurus. Make yourself available to friends and family all weekend long, especially in the form of couch snuggles and food. Cook a delicious dinner (or, like, heat up a frozen pizza) for someone you love, or head out on the town for something classy like a wine tasting. Just show those important folks that you appreciate them and take the focus off of yourself this weekend.
Gemini

Be a f*cking social butterfly, Gemini. It's a great weekend to let your inner performance artist shine, so head out for karaoke and embarrass yourself on Friday. Saturday is a great day to tell someone you've been crushing on how you really feel, so it could, potentially, be a weekend FULL of embarrassment for you, Gemini! So fun.
Cancer

Enjoy an easy, breezy weekend, Cancer. Saturday and Sunday are prime time to spend with your girls, especially if you need some advice or betchy guidance (which I assume, is like, always).
Leo

Clean your sh*t up, Leo. It's a stellar weekend to de-clutter your life, so lock yourself inside and get rid of the Live, Laugh, Love poster you've hung on to since college. If you really concentrate on only the items that spark joy, you'll head into next week feeling light and clear headed … unless you're hungover, which can happen when you get organizing.
Images: Giphy (12)
Neptune's Got Me All Confused: Weekly Horoscopes September 9-13
What better way to start off Fall than with the Sun and Neptune battling it out for control of your brain? This week, these two celestial entities will be locked in a battle for dominance, leading to a lot of confusion, frustration, and general indecisiveness. Or, as I like to call it, Tuesday.
Aries

Honestly Aries, this week you're just confused. What is life? Is there meaning to this world of ours? Is it all just chaos? What if the real White Claw shortage is society? You're pondering life's big questions this week, and don't be surprised if you come away with less answers than when you started. And that's okay! Indulge your curiosity, no matter where it takes you. Just be sure to go incognito before going down a Wikipedia wormhole on serial killers. That's how you end up on a list.
Taurus

Everybody is giving you their opinion on everything this week, Taurus, and it's both confusing and annoying as f*ck! The Sun and Neptune are making it almost impossible for you to make any decisions this week, especially with everyone else buzzing in your ear. Tune out the noise and focus on what you think is best. Unless it's your friend telling you not to text your ex (and get left on read) for the third Friday in a row. Always listen to that friend.
Gemini

With the Sun in your house of domesticity and Neptune in your house of career, you're equally torn between the desire to stay home watching Netflix with your cat partner, and burning the midnight oil to get a leg up at work. Schedule in some work and some play so that you can satisfy both your lazy side, and your boss bitch side. How often do you see those two in the same place?
Cancer

You're naturally an amazing caretaker, Cancer, which is why you tend to end up the group mom in social situations. Luckily for your friends, the Sun and Neptune are making you turn your caregiving abilities up to eleven this week. Unluckily for you, this puts you at risk for a burn out. Yes, you want to help Rachel send that breakup text to F*ckboy #3275, but you need to put a limit on how many drafts you're willing to read. It shouldn't take five hours to figure out how to say boy bye.
Leo

Are you connected with your feelings right now, Leo? Chances are you've been holding some sh*t back, and if you're not careful it's going to explode all over your next boozy brunch. Tear down some of those walls this week, Leo, and let a close friend know what's up, or schedule a quick sesh with your therapist for guidance. Remember, everything comes out eventually. Usually after the third tequila shot.
Virgo

Beware of drama in one of your close relationships this week, Virgo! Whether it be a fight with your significant other over where to get dinner (classic), or a fight with your mom about something that happened when you were five (even more classic), there could be tension in your inner circle. Don't try to handle this situation on your own. Call in your most trusted advisor (aka the friend you know will text back the quickest) and talk sh*t out before making any serious moves. You'll definitely regret blocking your own mom over DisneylandGate '95. Trust me.
Libra

You're going to be faced with some questions about what kind of friend you are this week, Libra. Are you a helper, or are you an enabler who just tells their friends what they want to hear to avoid hurt feelings? Basically, this week will have you contemplating whether you're a pusher (a person who pushes people) or a pusher (a person who sells drugs). If it's the former, good for you! If it's the latter, can I have your number try to figure out ways you can help your friends make good decisions, not just easy ones.
Scorpio

Hope you weren't hoping for a quiet week at home with your Netflix subscription, Scorpio, because that's not going to happen! The Sun is in your house of collaboration and Neptune is in your house of glamour and fame (nbd), meaning you're basically the life of the party all week. Don't be surprised if everyone starts hitting you up for happy hours, or if a former flame shows up at your door just begging to take you back. Embrace the spotlight this week and you can go back to being a hermit next Monday.
Sagittarius

Demands in your private life might derail your professional life this week, Sagittarius, if you don't keep an eye on things. With the Sun in your house of career and Neptune in your house of domesticity, it's kind of hard to stop the two from colliding at least a little bit. Mitigate the damage by making sure you keep both parts of your life separate, i.e. no work emails after 6pm, and no texting during the morning meeting. Do that, and you just might make it out of this week without getting fired. Maybe.
Capricorn

The Sun and Neptune are putting you at risk of some major TMI and oversharing this week, Capricorn, so be careful what you say. Not everyone needs to know every detail of your last relationship (including the weird sex stuff) moments after meeting you. And this goes double for text. Remember: memories fade, but a screenshot is forever.
Aquarius

You can usually trust your intuition, Aquarius, but this week has knocked everything out of whack. Are they mad at you, or do they just seem that way over text? Is that guy at the bar your soulmate, or is he just tall and buying you drinks right now? This week, don't rely on just yourself to find the answers. Call in a trusted advisor to verify where your head is at before making any rash decisions. Contrary to popular belief, shotgun Las Vegas weddings are still legal in the morning.
Pisces

The Sun and Neptune are making you want clarity in your love life (don't we all?), so now might be a good time for the dreaded "what are we?" talk. Sure, it sucks, but like ripping off a bandage, it eventually must be done. Give yourself some time to think about your own feelings, then once you know what you want, go in for the kill. Not that this conversation will kill you. It won't. (Probably).
Images: Giphy (12)
Back To School Vibes: Weekly Horoscopes August 26-30
No matter how long it's been since you've had an actual back to school, the back to school energy is in the air, and it's time to get your sh*t together. Is it any wonder that this very special time of year falls directly in the middle of Virgo season? The stars work in mysterious ways… Here's what you need to know this week so you can get things on track, whether it's in the classroom, the boardroom, or the bedroom.
Aries

Last week's Virgo wellness energy is continuing into this week as you stay focused on health and self-care. I'm talkin' green smoothies. I'm talkin' superfoods. I'm talkin' HIIT classes that make you feel like you want to vomit, or die, or vomit and then die. No pain, no gain Aries! But it'll all be worth it when you can finally open a jar of pickles without asking for assistance.
Taurus

Focus up, Taurus! You've been getting distracted by shiny objects lately (understandable), but it's time to cultivate some appreciation for the sh*t that's right in front of you. What are you thankful for right now? By taking a little time this week to appreciate what you have, you'll be more refreshed and ready for all the amazing things to come!
Gemini

Put on your fluffiest robe and slip on your house shoes, because this week is all about the comforts of home, Gemini! The stars are giving you permission to cancel every last plan you thought you had this week and trade them in for seven consecutive nights of couch potato-ing. And after a full summer of being a social butterfly, you f*cking need it. Don't be afraid to hibernate! Your fans—I mean friends—will still be there when you return.
Cancer

You're still floating around like the social butterfly you are this week, Cancer, and channels of communication are open. Don't be surprised if you find yourself going deep in the group chat, or missing half the party because you got caught up talking about the meaning of life. Human interaction in fueling you right now, so take it where you can get it. Just remember, your server doesn't actually want to hear your life story. They're just a person working for tips.
Leo

Summer is (basically) over, Leo, and it's time to get serious. Specifically, it's time to get serious about money. Gone are the days when you spend your entire paycheck on last minute beach trips. The holidays will be here sooner than you think, and IOUs are not acceptable presents. Start saving now and wow everyone with your gift giving abilities come December. (And who loves wow-ing everyone more than a Leo??)
Virgo

Finally! It's your season, and for exactly one month people will care about having their sh*t together as much as you do. Okay so, nobody actually cares about having their sh*t together as much as you do, but they're trying and you appreciate it. Okay, no you don't, but still…it's not a bad thing. Don't be surprised if you have a lot of people hitting you up for advice this week, hoping to steal some of that Virgo glow for themselves. Just remember, you can't fix everyone. Don't even try.
Libra

You're a hurricane of creativity right now Libra, so don't let it go to waste! Now is the perfect time to sign up for a local drink-and-draw class, or to bust out the ol' adult coloring book and start coloring in those lines—or don't color in the lines. I don't want to stifle you. Just be sure to find a healthy outlet for your creativity so it doesn't burst out in the form of increasingly creative new insults for your ex.
Scorpio

Connect with your inner Billie Eilish this week and let your freak flag fly, Scorpio! You're not in the mood for anything mundane or "normal," so it's time to hit up your weirdest friend (you know, the one who moved to a cannabis commune and changed her name to 'Star Fruit') and embrace the odd! I'm not saying you have to go full Midsommar, but a little Halloween-in-August energy never hurt anybody.
Sagittarius

Goooooooooooals! You're all about them this week, Sagittarius. Don't be surprised if career advancements and opportunities find you. The stars are aligned for some major money moves this week, so keep an eye out for opportunities in unexpected places and get ready to shine. Even if you're not feeling particularly motivated yourself, put on your best boss b*tch face and fake it 'til you make it. You'll be happy that you did.
Capricorn

Fun fact, Capricorn: in Greek mythology, Capricorn was represented by Pan, aka the "horny sea goat" of the zodiac. And you're uh…embracing that ancestry this week. Yep. That's right. It's sexy time. The work that you put in to shake up your love life last week is coming (literally) to fruition this week, so maybe keep those nights open. Actually, you might wanna keep your mornings open too. Just saying…
Aquarius

Keep an eye out for romantic connections in unexpected places this week, Aquarius. Maybe it's time for a recalibration of your standards? Not saying you need to start dating someone who still lives with their mom and thinks cargo shorts are fancy, but maybe you don't have to swipe left on anyone under 6'7. There are plenty of 6'5-ers out there who are also deserving of love. (And you can always make them wear lifts if necessary).
Pisces

You're another sign that's feeling the urge to flirt this week, Pisces, and your best bet may be someone outside your typical type. Worse case scenario: you have a subpar hook up with someone you weren't really sure you'd like that much anyway. Best case scenario: turns out your mailman was the love of your life all along. Who knew?!?!
Images: Giphy (12)
Get Your Sh*t Together – It's Virgo Season: Weekly Horoscopes August 19-23
Welcome to Virgo season—do you have your day planner ready? Virgo is a sign that is known for very much having its sh*t together, meaning this month is the perfect time to clean up the (literal) hot mess that has been your summer. Harness some of that old back-to-school energy and get your life in order for fall. And yes, buying a new fall wardrobe totally counts as "harnessing back-to-school energy." Your bank account might hate you, but whatever. You're welcome.
Aries

You're finally ready to get back on the wellness train, Aries, so you'd better get caught up on the latest Diet Starts Tomorrow podcast (shameless plug). As the balls-to-the-wall Leo Season energy starts to give way to significantly more responsible Virgo, you're finding yourself with the motivation to actually make it to that 6am yoga class, or to stay through the stretching at SoulCycle. Beyoncé thighs, here you come!
Taurus

Looks like you're the responsible one. Again. This week you may find lots of friends, coworkers, and random ass people at the bar are relying on you for very basic sh*t. Annoying, I know, but at least it goes to show that the world sees you as someone who actually has it together. If only they knew the truth…
Gemini

Cuffing season starts now, Gemini, as Virgo season has you looking to stop f*cking around and just settle down already. You're over playing the field, and ready for some lay-around-in-bed-all-day-watching-Office-reruns type of love. Aka the best type of love there is. Go out there and find it!
Cancer

Virgo season has transformed you from a social caterpillar into a social butterfly this week, Cancer, so make sure to take advantage of it. No event is too far. No happy hour too stressful. For one week, you are 100% that bitch who stays out late on a Tuesday and somehow keeps the party going 'til Friday. Don't waste this opportunity to go hard as f*ck before summer ends, and please preemptively stock up on Pedialyte for Sunday.
Leo

Hate to tell you this Leo, but your season is coming to a close. I know, I know, every season is Leo season when you're a Leo, but it's Virgo's time to shine. Use this as an opportunity to chill tf out for a sec, and to relax and recharge after a whole month of non-stop limelight. Basically, use this as an excuse to book yourself a massage.
Virgo

Welcome to your season, Virgo! Starting this Wednesday, everybody is going to want a piece of that Virgo glow. As you know, being popular is v fun, but it's also v exhausting, so be sure you're not burning the candle at both ends trying to give the masses what they want. Your fans—I mean friends—will love you no matter what.
Libra

You might want to send out a preliminary "I'm sorry" text right now, because for the next week you're going to be that person who can't stop talking about their dreams. Sorry, but it is how it is. Virgo season is supercharging your dream realm, and it's going to be hard to keep all the crazy sh*t your brain is feeding you every night straight. Maybe invest in a dream journal?
Scorpio

What is that strange feeling, Scorpio? Is it…? Could it be…? You being opent to trying new things!?!? I thought I'd never see the day! The new season has you looking for new horizons, and for the first time in a while you're ready to shake up the routine. Try that weird underwater kickboxing thing you saw on ClassPass. Hit up a new bar. Swipe right on someone with a f*ckton of gym selfies…actually don't do that last one. Too risky.
Sagittarius

Virgo season is making you want to get sh*t done in your love life, Sag, whether you're single or not. If you are single, take a look at your standards. Are you setting the bar too low in certain places? Too high in others? Plenty of people have made an Andriod-iPhone relationship work. Just sayin'. If you're in a relationship, now is a really good time to start working on something with your partner, whether it be a business venture, project around the house, or just some cute ass cupcakes you saw on Pinterest that will inevitably turn out terrifying when you try to make them.
Capricorn

You're looking to shake things up in your love life, Capricorn, and per usual, the only person you can rely on is yourself. Try making a date outside your usual bars/restaurants, or plan a last-minute romantic vacation before you don't have summer Fridays to keep you sane anymore. Nobody has ever regretted a last minute beach trip.
Aquarius

Virgo season has you ready to go deep, Aquarius, so don't be surprised if you temporarily become that chick at the bar asking everyone what they think happens after you die. You're just in a mood. Honor your inner philosopher this week by starting a new book, watching an interesting documentary, or just doing something for yourself that feels spiritual. It'll help stop you from hitting a vape pen and asking everyone if they believe in the Matrix later.
Pisces

You're feeling veeery coupley this week Pisces, so be aware of getting too clingy with your partner. Sending an "I miss you!" text is cute once per day, not once per hour. Try to make plans for some quality time later in the week, so you'll get the attention you crave without breaking into anyone's apartment.
Images: Giphy (12)
Get It Together: Weekend Horoscopes For August 24-26
The Sun is now in Virgo, so don't be surprised if you have a sudden hankering to get your sh*t together, We've said goodbye to the carefree, playful days of Leo SZN (even though it was kind of a bust with Mercury in retrograde and all). Now, we're moving on to a more structured sign with a focus on work, health, and trying not to be a total waste of space in society. Then again, it is the weekend, so all that seriousness can wait until Monday, right? Here are your weekend horoscopes for August 24-26:
Aries
Since Labor Day is the unofficial end of summer, you have like, at least a week left of being able to run around in next to nothing. Before you know it, you'll be back to wearing sweaters, puffy vests, and leggings every day. Don't rush the seasons, even if you're feeling like your summer body came and went (or, like, never showed up at all). Instead of fixating on your insecurities, use them as a springboard to catapult you forward. That guy you want to hit on you at the pool won't notice your stretch marks if your boobs are fully out and on display.
Taurus
With a lot of change on the horizon ahead, you're having a hard time feeling totally optimistic about the future. It's like something is holding you back from feeling true joy.  As a Taurus, you can get stuck in the path of least resistance. This weekend, it's time to #resist the mediocre. Get out of that relationship that makes you feel comfortable but not necessarily happy. Stop agreeing to go to sh*t you know you're going to hate. Order a drink because you like it and not because it's low in calories. Time to get back on track with some self-fulfillment. Gemini
Ya girl Venus always comes though and promises you a good time this weekend. Be mindful about who you rely on for that fun, though. Your support system is going through a change right now, and the person you thought you could drunk text for a ride home might have plans of their own. Check to see if you have any Lyft coupons and make sure you've got more than a bralette on this weekend if you're afraid you won't have the support you're used to.
Cancer
You're not super well equipped to handle vulnerability. In fact, with that hard Cancer shell, you're probably the least likely of the signs to open up. This weekend, though, you're going to need to be a little vulnerable to make a valuable connection. Your current hangout might want to DTR. You might need to go to an event out of your comfort zone in order to network for work or some crap. If the thought of this is unbearable, liquid courage is always a thing. Drink up, babe.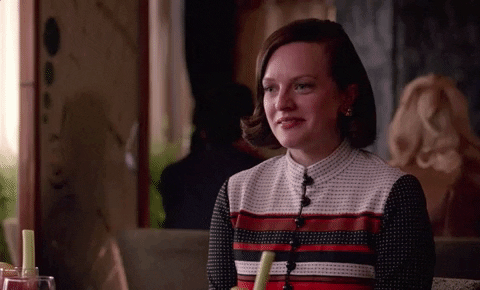 Leo
Alas, Leo season is over, but you're not slowing down. Now, you can start to focus on more serious things starting this weekend. Your focus is on money and career.  Even though you're locking it down after going HAM with the birthday spending, you will still have to shell out some cash to get where you're going this weekend. You might realize you need a new, more professional outfit for work because your cutoffs just won't cut it. (Ha.) You might want to buy drinks for someone you're trying to impress. Don't worry about the cash. It'll make its way back to you soon.
Virgo
According to your weekend horoscope, you're down to make a strong connection this weekend. A conversation on a dating app could turn from "How was your day?" to something you actually care about discussing. Maybe you'll hit it off with a handsome stranger at the bar when your chat delves deeper than what you do for work. That's great, but remind yourself to always leave them wanting more. Instead of talking for hours, give them just enough to stay interested. This is not the weekend to overshare.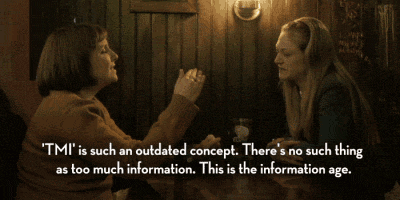 Libra
With the Sun in Virgo, you're waiting for your turn to shine. This is great because since you aren't high visibility, you can basically get away with murder and no one will notice. I mean, don't actually commit murder, but you're allowed to do the things you want to do while keeping them on the DL. It's a good weekend to have an adult sleepover with a guy your friends don't want you to see. And just continue to sneak puffs of your Juul even though your mom thinks it'll give you popcorn lung. Who's going to know?
Scorpio
You can be overly concerned with keeping your cool, but hanging out with a goofball who isn't afraid of fun might just be what the doctor ordered this weekend. You could learn a thing or two from someone who is spontaneous and likes to do things in an unconventional way. You might have to take off your dark sunglasses and put a f*cking smile on your face for two seconds, but I believe in you. You can do it!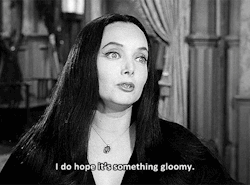 Sagittarius
This weekend Venus promotes a friendly give-and-take with your friend group. Obviously, that means you buy one round and someone else should pick up the next. So on and so forth, naturally. Be wary of the friend that is hesitant to throw their card down when everyone else has already paid their share. I mean, unless someone has been struggling financially lately, everyone should be willing to pitch in. That's how society works. Also, like, if you can't afford it, don't go. That's just, like, the rules of adulting.
Capricorn
With fiery Mars in your sign to start the weekend, you have a lot of energy to work with. Amazing. You don't really have a lot of summer weekends left to get out there and live your best life. The Sun is urging you to seek adventure and broaden your horizons. You might as well just start tour Labor Day weekend festivities a week early. Is anyone actually doing anything at work next week anyway? I think not. Clear your calendar. You're out of office until September 4.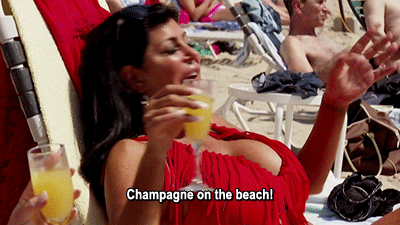 Aquarius
The Moon's power gives you a little edge over all the other signs. YAS BETCH. Your sense of observation is on point. No one will be able to sneak anything past you. When your pal tries to slip out the back door with the f*ckboy she can't get over, you'll see it. When your bestie can't keep her face out of her phone, you'll know to ask her to show you a pic of the guy she's talking to. You're like the Robert Mueller of investigating and prosecuting your shady friends this weekend.
Pisces
The Full Moon in your sign puts you in control of your emotions. That's super important for a Pisces since you know your mood can get a little out of hand. Things going on with you are fine, so you'll play a role of emotional guardian for friends and family members. Fill your purse with tissues so you can be the Mascara Wiper-In-Chief when your friends start drunk crying after too much red wine on girls night. Ah, you're, like, such a good friend.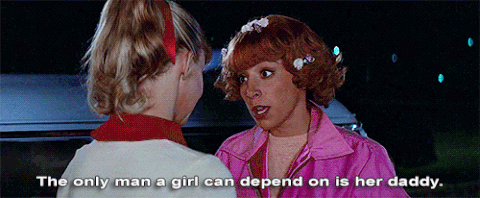 Images: Giphy (6)