Be Happy, Not Insane: Weekend Horoscopes For September 14-16
This weekend, the Moon moves from Scorpio into Sagittarius. Sagittarius is a fire sign, so with the power of the Moon, this weekend should have you feeling optimistic, idealistic, and creative. That means you really need to lock up the crazy when you get a match on the dating apps. Delete Pinterest from your phone so you're not tempted to plan an entire wedding around this guy's aesthetic. Resist screen-shotting his pictures and sending them to the group chat telling your friends this is your future husband. You can be an optimist this weekend without going full-blown insane. Remember that. Here are your weekend horoscopes for September 14-16:
Aries
The Moon in Scorpio to start the weekend pushes you to want to stay inside. Like, is it really that important you make an appearance at that thing Friday night? Ehhh, better not. Rest and relaxation is important for your self-care on Friday. But as the Moon enters uplifting Sagittarius, you'll change your attitude and outlook. I mean, you only have so many weekends with decent weather left. You might as well enjoy not bringing a jacket while there's still time.
Taurus
It's a great weekend to vent, rant and talk, but maybe not the best weekend to make any life-changing decisions. The powerful pull of the Moon in Sagittarius could cause you to be too optimistic about your abilities. So you can talk about things, just don't make any big commitments. Don't bite off more than you can chew by telling yourself you're going to start a strict diet on Monday. When the Moon changes signs again, you'll be more realistic and realize that keto really isn't in the cards for you because it f*cking sucks.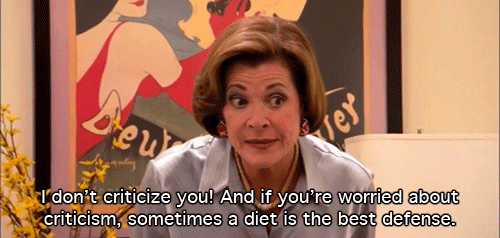 Gemini
Get out your FBI hat and aviators. This weekend, you're down to solve a good mystery involving your friends, family, or significant other. I'm talking about pulling out all the stops when sleuthing: looking at the receipts in their car, checking their Venmo transactions, scouring every picture and profile they've liked or followed on Instagram. Sure, you could be paranoid, OR you could be right! You never really know what you'll uncover unless you spend too much of your time pursuing what may or may not be there!
Cancer
This weekend, your word choice is intentional and your point will come across clearly. This is probably the best opportunity you'll have to tell your back burner bro that he's fun to hang out with, but it will probably never go anywhere. You don't open up to others often, so you might want to check yourself before you start letting the truth darts fly. Think about tempering what you say with a little bit of empathy. You can get your point across without being a total asshole, just so you know.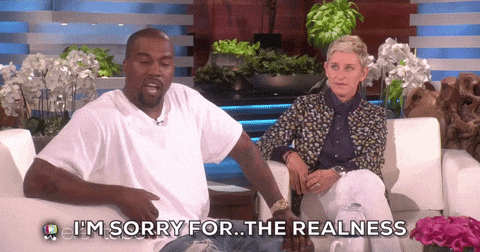 Leo
The Moon entering Sagittarius will free up your ability to move forward and get on with your life, especially in the areas of romance and creativity. You've felt a little held back lately because of some unnecessary baggage you've been carrying. This weekend, pretend like you're on the Titanic and get rid of that extra weight like your life depends on it. Delete the pics of your ex from your phone, throw away your name badge from that job you hated, and take down the pictures of people you aren't friends with anymore. You legit don't need that kind of negative energy in your life.
Virgo
This weekend is kind of weird for you. With the Moon in Sagittarius, you're motivated to make plans for the future. Something is holding you back from fully committing, though. The Mercury/Jupiter/Pluto alignment egging you on by Saturday turns you into a master detective. You believe where there's smoke, there's fire. So your hunch that something is up definitely means something is up, right? Sure, all that weed could be making you a little paranoid, but it's better safe than sorry when deciding your fate.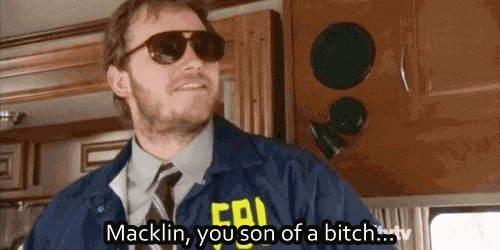 Libra
Your friends might call you out for being a bit sketch this weekend. I mean, it's fine if you want to keep secrets, just be forewarned that some of the other signs are up on their investigative abilities (see: Virgo). Change the password on your phone, computer, and Netflix account. Roommates and boyfriends are particularly nosy. I'm not saying what you're hiding is necessarily bad, but unless you want to get roasted in your friend group for having a major crush on your bald philosophy professor, you better lock all those inner thoughts down.
Scorpio
You've become the defacto planner for your friend group this weekend. Don't be surprised if you get called out for being too high-strung. Sure, you could use a chill pill, but you really just want everything to go according to plan and everyone to have a good time. You'd just rather not waste time or money with a plan that doesn't pay off the way that you're expecting it to. Deep breaths, betch. Everything should be fine, as long as you give everyone time and space to socialize. The signs are particularly chatty this weekend. Basically, everyone just wants to drink and gossip and they'll be happy.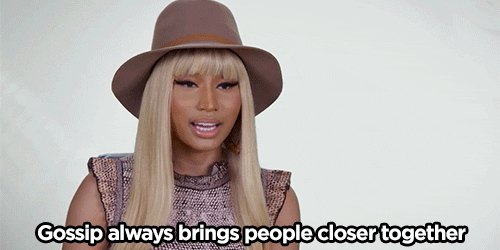 Sagittarius
Before you ditch out on all your responsibilities this weekend, you need to make a final check with your higher-ups to make sure everything is handled. It would really suck to spend your days off fixing a problem you could have handed with one email or conversation before you left the office. If it's too late, and you're reading this as sh*t is hitting the fan, that's on you. I'm just saying, always check the horoscope before going on with your life. We could save you a lot of problems. Just saying.
Capricorn
The Moon in Scorpio is illuminating your social zone and awakening the need to confide in a friend who understands you, and as the the Moon enters Sagittarius, you will turn your attention inward and toward the past. If you have a girls night planned with some of your oldest friends this weekend, you're living your life right. Connecting with people who just get you who also have the ability to make fun of you for dumb sh*t you did  in the past is really the best course of action for returning to work/school Monday refreshed, rejuvenated and happy.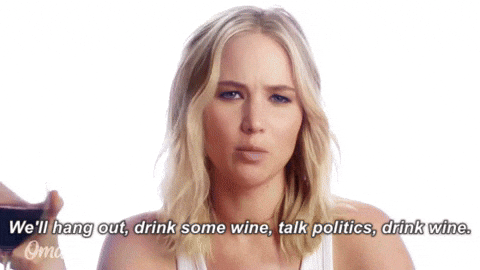 Aquarius
A Mercury/Jupiter/Pluto alignment suggests that you'll benefit from not giving away your plans this weekend. Some signs are into sleuthing this weekend, others are into keeping secrets. You're on the secret side of the spectrum. It's really nobody's business this weekend if you have a really good idea for an app and you're securing investors or if you've been invited to a party that none of your other friends are invited to. Hey, creating a little mystery in life can be healthy.
Pisces
Your Pisces sense of intuition will come in handy this weekend as you decipher the difference between what someone is saying and what they actually mean. While other signs are busy playing detective, going through their significant other's texts and Venmo history, you're more likely to listen to their words and interpret their expressions to get an accurate reading. Asking the right questions can also tell you what you need to know. No use beating around the bush. Ask and you shall receive!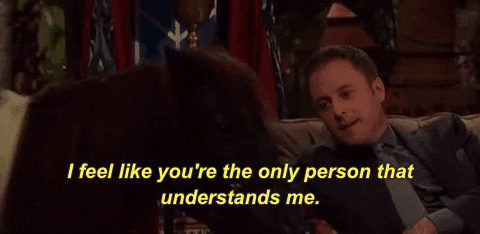 Images: Giphy (7)
Mars Is Making Moves: Weekly Horoscopes For September 10-14
Mars is moving into Aquarius, pushing us out of our comfort zones this week. There's no going back to the safety of the past, like that back burner bro who's good for a cuddle and an ego boost. No, this week you set out into unchartered territory. New experiences, new highs, new lows, and probably a few new d*cks await. IDK girl, whatever floats your boat. Here are your weekly horoscopes for September 10-14.
Aries
This week, your ruler Mars presents you with a challenge: how do you balance what's important to you with satisfying the needs of others? Like, catching up on Bachelor in Paradise from your desk at work is your priority, but your boss needs you to get that stupid project done. Work on finding the balance to make everyone happy. I suggest asking for more monitors so you can multitask.
Taurus
Mars is pushing you toward independence this week. It's really not the best time for you to get assigned a group project. You're not in the mood for someone else to get the credit for your hard work. You want independence, authority, and recognition. You probably won't get that if you have to put a team of mouth breathers on your back to secure the accolades that are rightfully yours.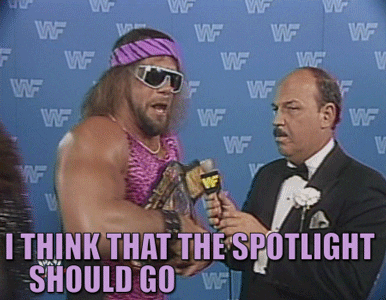 Gemini
Mars traveling through Aquarius will trigger your desire to chase down a dream. It's really time to go big or go home on that thing you've been thinking about doing for a while but haven't started pursuing. What are you doing wasting your life at school or in an office? Time to go be a jewelry designer/Instagram model/social media influencer or some sh*t.
Cancer
While Mars is on the move to Aquarius, it stays put in your Eighth House. The good news is it amps your sex drive. The bad news is it creates confrontations with others. It's also good and bad news for your partner, right? Like, you're DTF, but you're also down to argue about what you're going to watch on Netflix after.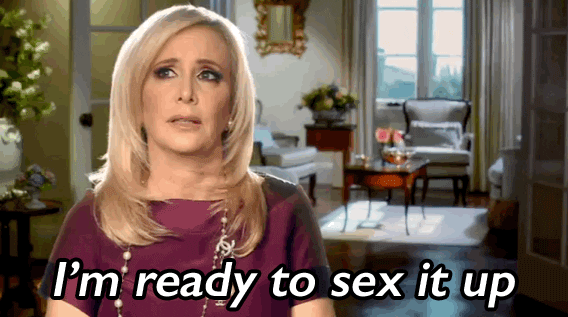 Leo
Mars sitting opposite your sign makes partnerships a little contentious this weekend. Whether it's someone you're forced to live or work with, or someone you choose to spend your time with, relationships that were once smooth sailing could hit a few bumps this weekend. I think weeks like this are the reason God invented wine, tequila, vodka, gin etc.
Virgo
With both the Sun and Mercury still in your sign this week, there's not much to be mad at. Venus also plays a part this week in making you feel and know that you are loved. Whether it's kind words from a friend or a stranger, you'll be feeling like the birthday-month queen that you are as all the light and goodness in the world continues to shine brightly on you.

Libra
You're keeping it low-key until your birthday arrives. I mean, low-key about most things. Mars actually encourages you to spend a sh*t ton of money you may or may not have. Sure, you need to get your hair, nails, and waxes done so you look your best when your time to shine arrives, but let's not go too overboard in anticipation here.
Scorpio
Mars traveling through Aquarius makes you impatient when it comes to matters of the home. You might be sick and tired of waiting for your landlord to fix a leaky faucet. You might be fed up with all the BS your roommate comes up with. Maybe it's mom, dad, and the entire f*cking family who are driving you nuts. Just take a deep breath and go outside while the weather is still nice enough for you to shirk the responsibilities of adulting.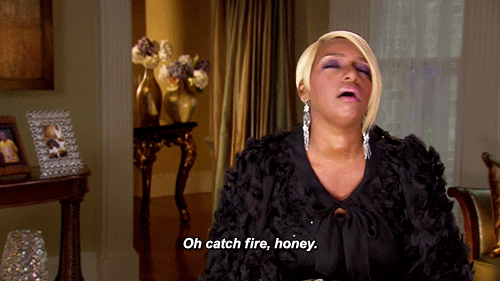 Sagittarius
Mercury promotes solid conversations with authorities this week. That means whether it's bosses, professors or the cops, you'll be great at talking yourself out of situations. Too much fun at the tailgate? Never fear, your inner lawyer will help get you out of that drinking ticket. Wait, no, maybe you should think about hiring an actual lawyer for that.
Capricorn
Mars traveling through Aquarius brings up a good financial opportunity for you. A job offer, promotion, or a chance to invest in a really good deal is coming your way. Do you want to end up like one of those assholes who talk about how they knew they should have invested in Bitcoin but didn't? When the opportunity comes knocking this week, you'll know what to answer.

Aquarius
With Mars traveling through your sign, you have all the tools and skills you need to make decisions for yourself. Your intuition and intellect will work together and be on point. That means you don't need to take the unsolicited advice offered to you in the group chat. You don't need to show your friends the Instagram of the guy you like before you go out with him. You're a big girl. Make your own big girl choices.
Pisces
Mars traveling through Pisces kicks up dust in your subconscious, pushing you to feel things you thought were buried deep. Anger or desire can be especially strong, but now is not the time to act on them. Do not text your ex with blocks and blocks of text telling him exactly what you think of him. Don't quit your job by telling the whole office to f*ck off. Work on keeping those emotions in control when they pop up.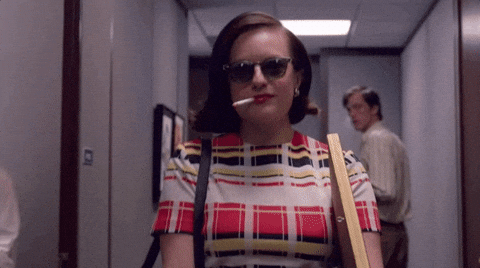 Images: Jakob Owens / Unsplash; Giphy (6)
Only Here For The Tailgate: Weekend Horoscopes For September 7-9
This weekend the Moon is in Leo, bringing out a side of you that's loyal, proud, and playful. Even if your school included something terrible like orange in its color palate, it probably behooves you to rock your team colors to show off that loyal, proud, and playful side, right? The other planets are keeping things pretty chill this weekend, so there's not a ton to watch out for—other than your ex with his new girlfriend at the tailgate. Here are your weekend horoscopes for September 7-9.
Aries
This weekend seems fine, but the New Moon on Sunday could shake things up for you, so you might want to prepare for that. New Moons can open the door to a major upgrade at work or in your life in general. So if Kevin ditches you at the pregame, don't sweat it because there's probably a richer, hotter guy waiting for you at the party. Also, why were you hooking up with a guy named Kevin? Ew.
Taurus
Sunday's New Moon pushes you to find new ways to express yourself. You might get a whim to start a blog or a new Instagram account or whatever. While you may think it's a good idea right now because you have a lot of free time, remind yourself that that's probably going to change in like a month when classes or work pick back up. Save yourself the embarrassment of a failed blog by not starting one in the first place, k?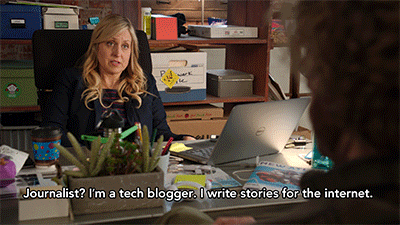 Gemini
Mercury, Saturn, and Uranus team up this weekend to make you act on an inner desire you've been keeping secret. Make out with that nerdy hot guy from Chem 101. Let your freak flag fly with your friends and family. Release your inner horse girl by signing up for riding lessons. Whatever you've kept on the DL needs to be set free.
Cancer
Communicator Mercury working with Saturn and Uranus will energize your people zones this week. No, that's not a euphemism or a sex term I just made up. People with different sets of beliefs will look to you to be a uniting factor. If your family is divided over football during some type of rivalry game or some sh*t, I guess it's up to you to remind them that it literally does not matter at all in the grand scheme of things whose pile of dudes is better at jumping on another pile of dudes. That's sure to make you friends.

Leo
Sunday's New Moon is all about hitting the reset button for you. Everything starts over again in the fall, basically, so you have another opportunity to make more resolutions you won't keep. This weekend you should set some financial goals. Maybe try not to spend all the money you should be saving on new Juuls since you lose yours every time you drink. Really, Jessica? Get it together.
Virgo
Sunday's New Moon happens in your sign. The Sun is also still in your sign, because, duh, it's your birthday month. That being the case, your confidence level can empower you to do something you would normally find daunting, like picking the restaurant for the group or being responsible for buying concert tickets when you know full well you'll have to hunt everyone down for their Venmo payment.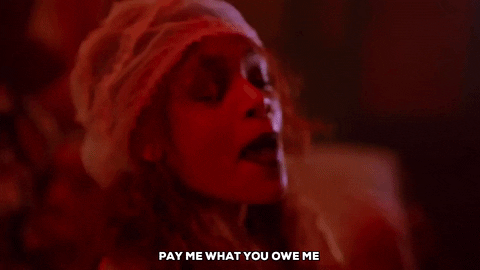 Libra
Planets stacked up in a hidden part of your chart means there's a lot going on behind the scenes with you. Sure, you're putting on a happy face and doing keg stands with the rest of the gang, but your head isn't really in the game. It's fine to use Sunday's New Moon as a jumping point for some deep introspection as to what's actually up with you.
Scorpio
This weekend's New Moon moves from Leo to Virgo, inviting new people into your social circle. You're not the biggest fan of newcomers to the group, but letting your guard down might allow you to develop strong and beneficial connections. You know, like maybe one of them has access to a really nice ski cabin and winter is right around the corner. That's what I call a friend with benefits.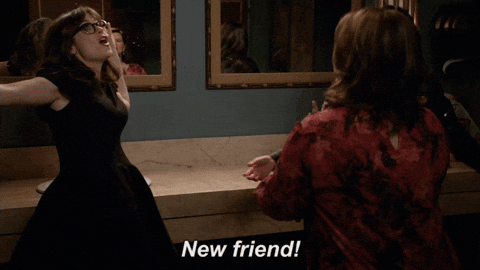 Sagittarius
Sunday's New Moon offers you the chance to reset your reputation. Maybe this is the year you can drop that terrible nickname you earned in college. Maybe your bosses will take you more seriously now that you can afford to shop somewhere that doesn't have a number in its name. Use this opportunity wisely, as second chances aren't always easy to come by.
Capricorn
This is a great weekend for you to hone your talents and use them in new and interesting ways. Your understated athleticism could make you the team ringer for lawn games. Maybe you lack a gag reflex and can figure out what that would be good for on your own. Use the power of Saturn, Mercury and Uranus to create a niche for yourself that no one can deny.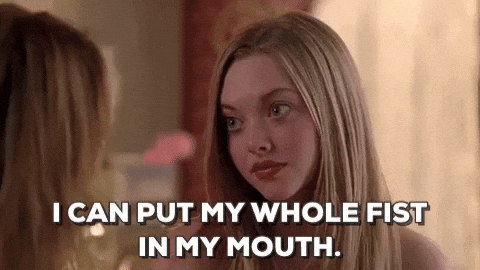 Aquarius
Your hair isn't getting bigger because of humidity—this weekend, it might just be full of secrets. The New Moon on Sunday brings confidential information your way. I mean, it's not strictly confidential because if someone really didn't want their secret out, why would they tell you? Anyway, use that information for leverage on others. The "I know something you don't know" game is just as powerful now as it was in kindergarten.
Pisces
It's a good weekend to check in on your most important relationships to see if you're on the same page. The New Moon on Sunday allows you to hit the reset button if things aren't exactly where you need them to be. Like, make sure your best friend isn't mad at you for ditching her movie invite to sit on a couch and watch your boyfriend play video games while you stared at your phone. Honestly, that was a bad move on your end for so many reasons.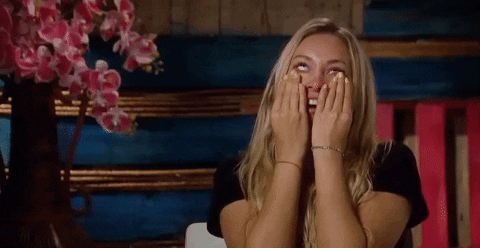 Images: Jade Masri / Unsplash; Giphy (6)
So Long, Sweet Summer: Weekly Horoscopes For September 4-7
With your Labor Day sized hangover today, it may seem like there's not a lot to be optimistic about. It can be a confusing time of year. You know how it's chilly in the morning so you wear a sweater and then it's 90 degrees and you're sweating your lady balls off by 2pm. Like the weather, some of the planets are giving you mixed signals as well. Here are your weekly horoscopes for September 4-7.
Aries
This is the week to let it all out. You've had some feelings festering in the summer heat, but now that it's starting to cool down, you can speak your mind. If you haven't had the DTR talk, this is the time to do it. Mercury is in your fifth house syncing with Venus in your partnership zone. Therefore, openness could lead to a more exclusive connection, if you're into that sort of thing.
Taurus
Back to school? Back to paying attention at work? You'll be ready to learn and probably actually stay on task now that it's getting too chilly to be drinking outside into the early morning hours. Also, you're in luck because Mars whets your appetite to travel and learn more. That early autumn vacation or fall semester of study abroad was perfectly timed for the Taurus betch.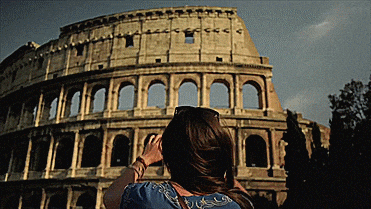 Gemini
Okay, there's like a lot going on for you this week. Jupiter makes you healthy and happier at work. Mars turns you on, heating up your sex life, so that's nice. But the biggest thing going on for you right now has to do with Saturn. It means the resources of others might be cut off or less available in the coming weeks. Get other people to buy your drinks, because the Bank of Daddy might be closing soon.
Cancer
Negotiator Mercury is in your money zone aligning with beauty-conscious Venus. You'll be hunting this week for deals on purchases that will make you more attractive. Like, sure, money doesn't buy happiness. It does, however, help you rack up the rewards points at Sephora so you can score a tiny sample of some product you'll love but can't actually afford to buy in the full size.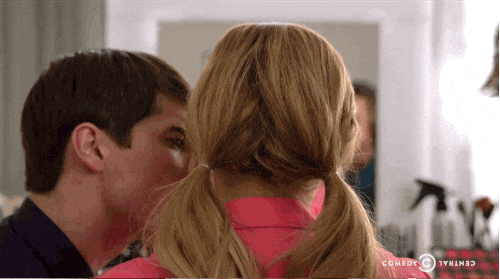 Leo
You're not afraid to shoot your shot this week. Mercury in your sign aligning with Venus in your communication zone means you're on track to put yourself out there even more, not that anyone could ever accuse you of being shy. Go ahead, slide into your work crush's DMs on LinkedIn and ask to set up a coffee meeting. The worst they could say is no, right?
Virgo
You've got the upper hand on basically every sign right now. Both the Sun and Mercury are in your sign. The Sun continues to bring you good vibes and attention. We all know Mercury can wreck your sh*t, but when it's in your sign and not in retrograde, it only means more peace and blessings are headed your way.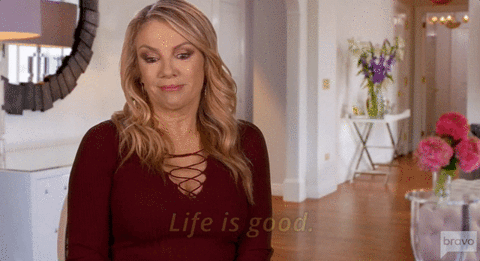 Libra
Mercury is in your friendship zone right now so it's a really good week to reconnect with your friends. Have you been neglecting some friendships you consider important? Yeah, that's what I thought. Your phone is literally always in your hand so, like, how hard is it to shoot someone a text? Reconnecting now will benefit you greatly in the weeks ahead. Just you wait.
Scorpio
Blame your word vomit on Mars this week. The planet is making you direct and forthright with your communication. So when you tell the boy you met on a dating app to move it or lose it, you'll know where that came from. No one needs a pen pal. Likewise, when you tell your coworker to STFU about how you do your job because she doesn't sign your checks, thank Mars for that too.

Sagittarius
Pay attention to Saturn in your House of Earnings this week. Its position means you're more likely to discover what you truly value. Sure, at one time you thought you wanted a four-car garage, three kids, and two golden retrievers, but now that you're working and living your best life, your goals and values could change a little. Okay, maybe you'll just decide you actually hate kids, but the dogs can stay. Obvi.
Capricorn
Are your ears burning this week, Capricorn? If you're getting the feeling that your name is coming out other people's mouths, don't be surprised. Mercury is syncing with Venus in your reputation zone. Don't worry too much about what the haters are saying. In fact, most people are nothing but complimentary of you right now. You've been working hard to hide what an actual hot mess you are on the inside and have definitely tricked people into thinking you have style and class. Good for you.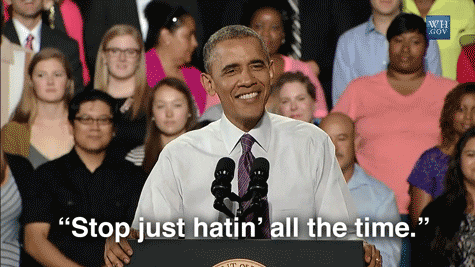 Aquarius
Jupiter is at the top of your chart this week. That's great news. This is the best time in more than a decade to do a little social/status climbing. Make sure you look your best at any event where there's a networking opportunity. Not that you need your looks to land a job or promotion or anything, it's just really easy to bond with the higher-ups over your cute shoes or handbag.
Pisces
Mars makes you competitive this week. Whether you're at work, vying for a job, or just noticing yourself getting a little more jealous of any woman who dares to go near your boyfriend, it's best that you remind yourself to chill the f*ck out. On the flip side, Saturn strives for a balance between your needs and the needs of others. So, maybe Ryan can stop talking to his "best friend" Cassie all the time because it's driving you literally crazy and she's a skank. Something like that.

Images: Alex Perez / Unsplash; Giphy (6)
Get It Together: Weekend Horoscopes For August 24-26
The Sun is now in Virgo, so don't be surprised if you have a sudden hankering to get your sh*t together, We've said goodbye to the carefree, playful days of Leo SZN (even though it was kind of a bust with Mercury in retrograde and all). Now, we're moving on to a more structured sign with a focus on work, health, and trying not to be a total waste of space in society. Then again, it is the weekend, so all that seriousness can wait until Monday, right? Here are your weekend horoscopes for August 24-26:
Aries
Since Labor Day is the unofficial end of summer, you have like, at least a week left of being able to run around in next to nothing. Before you know it, you'll be back to wearing sweaters, puffy vests, and leggings every day. Don't rush the seasons, even if you're feeling like your summer body came and went (or, like, never showed up at all). Instead of fixating on your insecurities, use them as a springboard to catapult you forward. That guy you want to hit on you at the pool won't notice your stretch marks if your boobs are fully out and on display.
Taurus
With a lot of change on the horizon ahead, you're having a hard time feeling totally optimistic about the future. It's like something is holding you back from feeling true joy.  As a Taurus, you can get stuck in the path of least resistance. This weekend, it's time to #resist the mediocre. Get out of that relationship that makes you feel comfortable but not necessarily happy. Stop agreeing to go to sh*t you know you're going to hate. Order a drink because you like it and not because it's low in calories. Time to get back on track with some self-fulfillment. Gemini
Ya girl Venus always comes though and promises you a good time this weekend. Be mindful about who you rely on for that fun, though. Your support system is going through a change right now, and the person you thought you could drunk text for a ride home might have plans of their own. Check to see if you have any Lyft coupons and make sure you've got more than a bralette on this weekend if you're afraid you won't have the support you're used to.
Cancer
You're not super well equipped to handle vulnerability. In fact, with that hard Cancer shell, you're probably the least likely of the signs to open up. This weekend, though, you're going to need to be a little vulnerable to make a valuable connection. Your current hangout might want to DTR. You might need to go to an event out of your comfort zone in order to network for work or some crap. If the thought of this is unbearable, liquid courage is always a thing. Drink up, babe.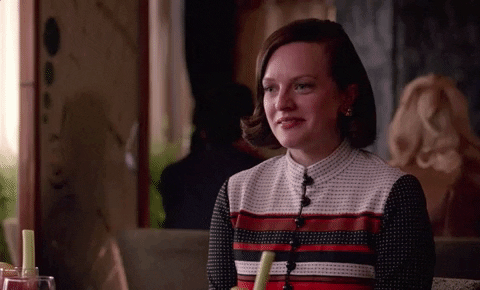 Leo
Alas, Leo season is over, but you're not slowing down. Now, you can start to focus on more serious things starting this weekend. Your focus is on money and career.  Even though you're locking it down after going HAM with the birthday spending, you will still have to shell out some cash to get where you're going this weekend. You might realize you need a new, more professional outfit for work because your cutoffs just won't cut it. (Ha.) You might want to buy drinks for someone you're trying to impress. Don't worry about the cash. It'll make its way back to you soon.
Virgo
According to your weekend horoscope, you're down to make a strong connection this weekend. A conversation on a dating app could turn from "How was your day?" to something you actually care about discussing. Maybe you'll hit it off with a handsome stranger at the bar when your chat delves deeper than what you do for work. That's great, but remind yourself to always leave them wanting more. Instead of talking for hours, give them just enough to stay interested. This is not the weekend to overshare.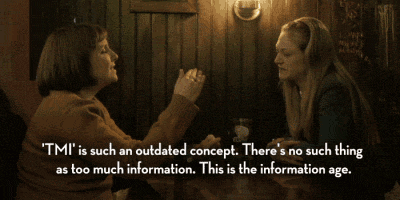 Libra
With the Sun in Virgo, you're waiting for your turn to shine. This is great because since you aren't high visibility, you can basically get away with murder and no one will notice. I mean, don't actually commit murder, but you're allowed to do the things you want to do while keeping them on the DL. It's a good weekend to have an adult sleepover with a guy your friends don't want you to see. And just continue to sneak puffs of your Juul even though your mom thinks it'll give you popcorn lung. Who's going to know?
Scorpio
You can be overly concerned with keeping your cool, but hanging out with a goofball who isn't afraid of fun might just be what the doctor ordered this weekend. You could learn a thing or two from someone who is spontaneous and likes to do things in an unconventional way. You might have to take off your dark sunglasses and put a f*cking smile on your face for two seconds, but I believe in you. You can do it!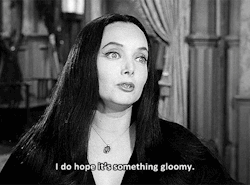 Sagittarius
This weekend Venus promotes a friendly give-and-take with your friend group. Obviously, that means you buy one round and someone else should pick up the next. So on and so forth, naturally. Be wary of the friend that is hesitant to throw their card down when everyone else has already paid their share. I mean, unless someone has been struggling financially lately, everyone should be willing to pitch in. That's how society works. Also, like, if you can't afford it, don't go. That's just, like, the rules of adulting.
Capricorn
With fiery Mars in your sign to start the weekend, you have a lot of energy to work with. Amazing. You don't really have a lot of summer weekends left to get out there and live your best life. The Sun is urging you to seek adventure and broaden your horizons. You might as well just start tour Labor Day weekend festivities a week early. Is anyone actually doing anything at work next week anyway? I think not. Clear your calendar. You're out of office until September 4.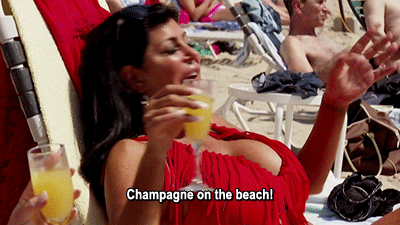 Aquarius
The Moon's power gives you a little edge over all the other signs. YAS BETCH. Your sense of observation is on point. No one will be able to sneak anything past you. When your pal tries to slip out the back door with the f*ckboy she can't get over, you'll see it. When your bestie can't keep her face out of her phone, you'll know to ask her to show you a pic of the guy she's talking to. You're like the Robert Mueller of investigating and prosecuting your shady friends this weekend.
Pisces
The Full Moon in your sign puts you in control of your emotions. That's super important for a Pisces since you know your mood can get a little out of hand. Things going on with you are fine, so you'll play a role of emotional guardian for friends and family members. Fill your purse with tissues so you can be the Mascara Wiper-In-Chief when your friends start drunk crying after too much red wine on girls night. Ah, you're, like, such a good friend.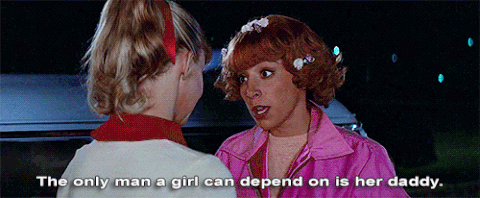 Images: Giphy (6)
It's Virgo Season: Weekly Horoscopes For August 20-24
The Sun moves from Leo to Virgo this week. Yeah, boohoo Leos. You won't be the absolute center of attention anymore. As Virgos prepare for their birthdays, the other signs are getting prepared too. You'll feel the need to get things in order for what's to come. Sure, summer isn't officially over, but I see you eyeing those school supplies in the grocery store, knowing full well fall is on its way. Here are your weekly horoscopes for August 20-24:
Aries
You'll have the realization that you really need to buckle down and get your shit together. Summer was great for you, but after months of drinking those White Claw things as if they were water, you're feeling a little lost, a little bit off your game. It's time to buy a blazer or something to make you feel like you're going to get serious about things again… even if you don't actually pull it together until after Labor Day.
Taurus
Now that Mercury is out of retrograde, you can feel free to engage in romantic endeavors again. Let's face it, you can get stuck in a rut pretty easily. So when your Hinge date asks you to do something out of your element, just go. Anyone can think Sip & Paint is a good idea, go out with the guy who takes you to a drag race. OK, maybe that's extreme, but you get the point.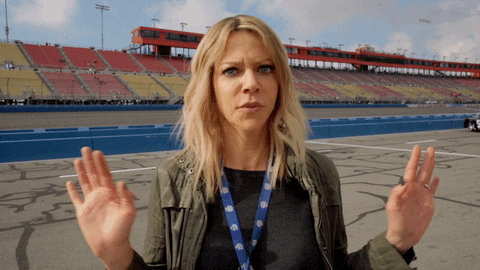 Gemini
With Mercury completely out of retrograde, you can get back on track with your communication skills. Let's face it, coming up with great Instagram captions last month was a struggle. Now that your captions and hashtags are on point, you can also catch up on all the emails and texts and messages you ignored. Like, "Hey, sorry, I'm just getting to this. Mercury was in retrograde."
Cancer
Get out that red pen, mama is scratching sh*t off the to-do list this week. The Moon in Sagittarius and your house of work is supporting you in getting as much done as possible. You might even have the energy to make your own lunch, work, go to the gym, and meet your friends for drinks after. Even if you only do two of those things, you're probably getting more done than you were while Mercury was in retrograde.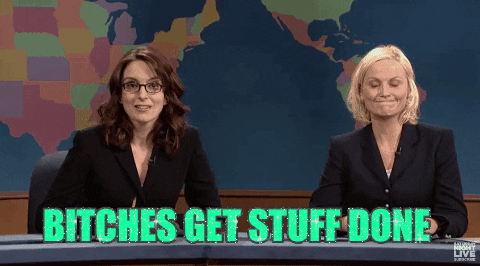 Leo
Even though your birthday came and went, you still have an opportunity to shine in the week ahead. The Moon is in Sagittarius and your house of self-expression. That means that your funniest, most charming self will be on full display. Like, dare your coworkers not to laugh at your semi-inappropriate jokes this week. Also, I can already feel your hilarious hot take on Twitter racking up the likes.
Virgo
The Sun moves into your sign midweek, bringing you energy and good vibes. Mercury is totally out of retrograde, so you're set to live your best life in the month ahead. Since you have a couple days at the beginning of the week to prepare, you might as well freshen up that mani, get a blowout, buy a new outfit—you know, just in case all this attention comes at you hot and fast.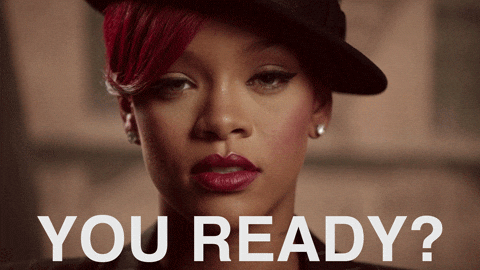 Libra
With your birthday on the horizon, your personal year is drawing to a close. It's a good time to reflect on what went right and what went wrong in the year ahead. With Mercury out of retrograde now, you'll probably get a pretty accurate picture of where you stand in life. Set your goals for the year ahead. Maybe you need to kick that weekly cigarette habit. Maybe everything is perfect and you're amazing. In that case, never change, hun.
Scorpio
Now that communicator Mercury is out of retrograde, you can make progress when planning your next moves. Discussing your ideas with others won't screw you over now. Instead, others might have decent advice to offer—or, better yet, some money for your startup. In your romantic life, it's time to stop treading water. Make the moves or have the conversation that gets things up and running again.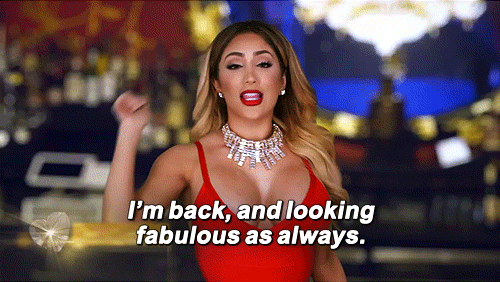 Sagittarius
The Sun travels to the top of your chart this week. It's amazing for you, as that means there's a big spotlight directing a bunch of attention your way. With more attention comes more criticism, too. The Moon in your sign can make you hypersensitive. You better come up with some clever clapbacks or learn to just get the f*ck over it if you want to survive the week without wasting a bunch of mascara on tears.
Capricorn
The Moon in Sagittarius is drawing your thoughts inward. It's a great time for reflecting on how amazing you are. Meditation will center your spirit. If you're feeling less than your best, it might be time to reach out for professional help, and, no, I don't just mean a long talk with your mom. A therapist is like the new hot handbag: everyone has one and they love telling you about it.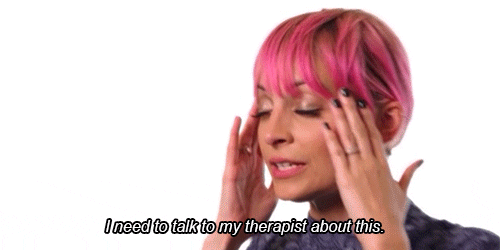 Aquarius
Okay, so, I'm really sorry but just because Mercury is out of retrograde doesn't mean your troubles are over. The next week could be really intense for you. A lot of issues you thought were dead and buried will have a way of zombie-ing back into your life. All of the episodes of The Walking Dead won't teach you how to kill these bad vibes. Take deep breaths. Trust yourself to figure it out. You'll survive this, betch!
Pisces
The Sun sits opposite your sign for the next month. The Sun represents your energy source, so don't be surprised if you're super tired this month. You thought you'd get your energy back after Mercury was out of retrograde, but you were wrong. Thank god it's still summer so you can down cold brew and take afternoon naps in a lawn chair without seeming like a total crazy person.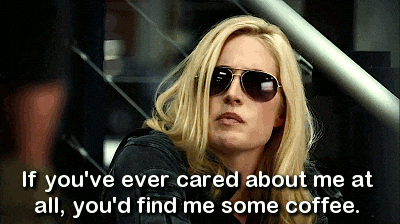 Images: Giphy (6)