8 Great Wines You Can Get On Amazon For Under $20
Giving wine for the holidays is the gift that keeps on giving. Oh, you like to get drunk alone? Here's some wine. You need a date night with hubs? Here's your bottle. Shit, did you forget to get a hostess gift for that party coming up and are going to re-gift this bottle I gave you? Whatever—respect.
But getting the right bottle—especially without help from the sometimes creepy sales guy at the wine store—can be a little difficult. Lucky for you, we scoured the internet and found 10 bottles of reds and whites (shit, even some sparkling) that you can get right off Amazon. Bless.
Clean, crisp, and $19? Sign me the fuck up. This white is lovely with seafood and white meat, so it'll be great for your WASP housewife friends.

At only $15.99 and stellar reviews, this is a solid choice if your gift recipient is into reds. It goes perfectly with meat since it brings intense red berry and earthy notes to each glass.

Give this shit if you want to appear uber fancy without like, actually spending as if you're fancy. Tell your recipient to serve this up with stuffed pasta, since this Italian red is like, literally made for carbs and cheese.

Need a hostess gift for a New Year's party? This shit is only $16.99 and super well rated. Dry and crisp with notes of citrus, this shit is a fantastic gift to make people think you know anything about wine.

Is your recipient kind of weird but overly into wine? Buy them this $15 red blend. It has high acid but is well rounded with herbal and red fruit aromas. Gift it with a bar of dark chocolate and you'll seem really in the know.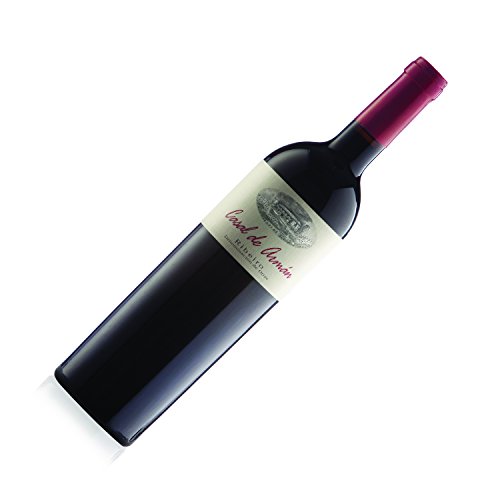 Malbecs are like, super trendy at the moment (I assume), and this is a super delish one for the $13 price tag. Goes nicely with grilled meat and roasted veggies and offers vanilla and hints of blueberry.

This white is described as bold and racy and, honestly, same. It's also only $17, so you can even keep this bold racy shit for yourself for a lady's night in.

If you need a wine to yourself that reminds you of the bubbly sweet shit you chugged in college, grab this. At only $20 and with a cool bottle to boot, you honestly need to stock up on this for impromptu girls' nights.

Images: Guillermo Nolasco / Unsplash; Amazon (8)https://unsplash.com/photos/oC5NGvN3FOo
The Types Of Cheese You Need To Pair With Your Rosé This Summer
Oh, cheese, you're your own food group to us. You stand apart from all other foods, and we have shrines to you in our deli drawer. As any classy indivudual such as ourselves would know, when cheese meets wine, beautiful things happen. Birds sing. We assume flowers bloom. Somewhere in the distance, a wolf puppy learns to howl. It's magical.
To top even all that inspirational shit, when a good cheese meets a good rosé, shit gets even realer. It takes you from "girl drinking pink wine out of a bag" to "self-actualized independent woman who enjoys the finer things in life." However, you have to first fucking KNOW what cheese to eat with your rosé.
We're here, per usual, to help.
General Rules
Generally speaking, you want a semi-soft cheese to pair with a rosé. That means you should reach for things like Gruyère, Havarti, and even Monterey Jack, the povo fancy cheese of America. Rosé is crisp and light, so you need a cheese that can both hold its own AND not take away from the mild wine. I mean, this is our fave summer draaanking wine AND it makes us feel classy, so treat it with some respect.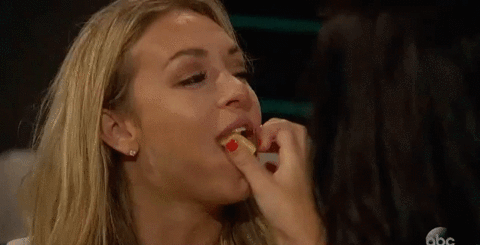 Dry Rosé
Grab a mild- or medium-firm cheddar, Gouda, or even Provolone for this version. They can be a stronger flavor but tend to caaaaalm themselves with a nice dry rosé. HOWEVER, stay away from flavored cheeses in this category, such as sharp cheddar and aged Provolone. Ain't nobody got time for all that flavor—save it for a full-bodied red.

Sparkling Rosé
Fresh cheeses LOVE sparkling wines, so head out to the store and grab a Farmers Cheese or local, fresh concoction to complement the bubbles. Sparkling rosé is your party drink, so keep that in mind as you're scarfing down cheese.

Medium-Bodied Rosé
Think Spanish rosés from Rioja and Navarra or Southern French rosés—you'll want super rustic cheese for this—best grab something made with sheep's milk for a bit of a bite but not toooooo much. This version also goes super well with herbed-cheeses.

Bonjour, wine and cheese celebration!
Everything You Need To Know About Rosé To Fool People Into Thinking You're Fancy
Because we all need a good, solid education when it comes to alcohol, we're bringing back "Know Your Wine." Like, I still don't fully understand why this wasn't offered as a course in college, but my issues with the education system are a moot point. Anywho, the time is now to know the ins and outs of your wines, and we're kicking it off with everyone's fav summer sipper: rosé.
It's true that rosé wasn't always the much beloved betch standby it is today. You may be surprised to know that about 20 years ago it was considered tacky and only for those who didn't know shit about Merlots and Malbecs. The nerve.
What Is It?
A very important note—rosé is NOT when a red wine and white wine love each other v much and spend a passion-filled night together (or, like, just get together for Netflix and chill and never get a call back). Rosé happens when red grapes are juuuuust a little crushed (like when a guy you totes know is a fuckboy ghosts you but like, it still kinda hurts) and left to hang out in their skins for a bit. Then the juice is strained and fermented into our fav pink drink. Depending how much time the wine maker has, the juice will sit for longer, resulting in a darker rosé; or shorter, resulting in a totally millennial pink color. Duly noted.

WTF Does It Taste Like?
IDK why I'm covering this because if you've never had rosé  I want to know what life in a cave on Mars is like. Anyway, most rosés have flavor profiles somewhere between red and white wine (shocking). So, you'll get cantaloupe, peach, and even mango with some, and berries and red fruits with others.

What Types Can I Get?
Like we said, the longer the grapes sit in their skins, the darker the rosé. So like a Malbec rosé would be dark compared to a Pinot Noir rosé which would be lighter. Really, it all depends on how long it's been aged and the type of grape being used. So, light vs. dark makes it taste different, but one isn't necessarily better than the other. Additionally, you'll need to choose from the epic adventure of dry vs. sweet. If you're at Wine Walmart (is that a place? It should be), and see rosés from Europe, they're likely dry. Rosés from the U.S. (with California occasionally being an exception) can be sweeter. We say look for the rosés from Spain and France where they've been making wine for literally ever.

WTF Do I Drink It With?
Good news—rosé goes with fucking everything. If you're truly looking for a something to sip while your boyfriend slaves over a hot grill making meat skewers (because protein), rosé is your new go-to. It complements smoked meat and fish super well and plays well in cocktails mixed with vodka and maybe, like, La Croix grapefruit. Yes, really. I'm drinking it right now. If you're hosting a wine and cheese party, rosé pairs well with medium-bodied cheeses. The most important note is to serve rosé CHILLED—never room temperature.

How Can I Buy It?
Um, as with most wines, rosé comes in a bottle that you can find in any wine-selling establishment. For on-the-go rosé drinking, this shit comes in a can. Yes that's right. You can bring it to the beach, I'm not going to say legally, but you can do it without breaking the "no glass allowed on the beach" rule. Our favorite canned rosé is Seven Daughters because it's yummy, it's pink, and the best part? The cans look kind of like energy drinks, making Seven Daughters canned rosé ideal for stealth drinking on-the-go.

We hope you enjoyed this edition of Know Your Wine. Now, get out there and chug a bottle (or can) for us.
Rosé Is Officially Over Thanks To This New Wine
Everyone says that it's possible to have too much of a good thing, but IMO, "everyone" is a bunch of losers who are no fun at parties/pregames/anywhere worth being. As rosé season summer approaches, you can bet these are the people who are going to complain about pink wine being everywhere—which, to be fair, it totally is. If you're not tagging your posts with #RoseAllDay at least once a week this summer, why are you even on Instagram?
If you haven't made this year's inaugural rosé Instagram yet, though, you can kick things off in a super meta way. Biagio Cru Wine & Spirits, an NYC-based wine importer, has come out with a rosé brand called Rosé All Day, and yes, the name is lifted straight from the ever-popular hashtag. So I think it's safe to say that rosé is officially cancelled until all the wine distributors learn how to behave. This attempt to cash in on basic white girls' obsession is more transparent than Starbucks' new mermaid frappuccino—which, if you read that and started screaming internally, is really a thing. Andddd I officially hate everyone and everything.
The rosé is made out of grapes from the Languedoc-Roussillon region of France, blah blah blah who the fuck cares. All you need to know is it's made of fermented grapes, it's pink, and it will get you drunk. When they start selling this shit in May (so like, now), it's supposed to retail for about $12.99 a bottle, so even broke betches, i.e., all of us, can try it out. But if the Unicorn Frappuccino or Sugarfina rosé gummies or rainbow highlighter or world history in general have taught us anything, it's that when white people want something they move fast and don't leave anything left over for the rest of us—so you'd better get your credit card out now if you want this shit before it sells out.

Although this is perhaps the most egregious offense, this is hardly the first time middle-aged people have named wine after a popular millennial hashtag. Currently, Rosé All Day has a rival in the form of Instagram account-turned-wine brand Yes Way Rosé, and I would be shocked if other brands don't have their own hashtag-themed alcohol in the works. Honestly, this shit might have killed rosé. If I wanted to drink my wine on a rooftop with a side of puns, I'd call my dad.
Drinking Wine Makes You Smart, Study Finds, So We're All Geniuses
Booze makes you do stupid shit, but according to science, it might actually make you smarter in the long run—or at least, one specific kind of booze does. According to a Yale scientist/fellow alcoholic, wine is a workout for your brain. I repeat: The contents of that bottle you're hiding under your desk right now doesn't actually kill your brain cells after all—it actually works them out. In other words, my brain cells are like, marathon runners. If a higher power exists, she's obviously a betch.
In an upcoming book written by Yale School of Medicine professor Dr. Gordon Shephard, the neuroscientist claims he's found a correlation between drinking wine and overall intelligence. The catch? You have to do the whole annoying sniff-and-taste thing to get the full benefits. According to the good doctor, analyzing a glass of wine before you taste it uses thousands of smell and taste receptors and it requires you to exert a bunch of fine motor control over your tongue. Ugh, don't tell the pretentious hipsters they're actually onto something.
Once all that information is sent to the brain, Dr. Shephard believes it requires more processing power than music or math (so my 6th grade algebra teacher can suck it). According to his theory, the taste of wine is dependent on the drinker's brain, and formulating the whole quote-unquote "experience" takes a lot of brainpower. It's basically the scientific way of saying wine tastes different from person to person—truly groundbreaking stuff. All this basically confirms what I was trying to tell my dad all along: skipping freshman year calc to drink Franzia in my dorm room was actually making me smarter after all.

The best part? This isn't the first time someone has claimed alcohol makes you smarter. In 2014, research by the University of Illinois Chicago found that people who had had a little to drink were able to solve basic problems faster than sober nerds; the booze relaxed their brains and helped them think more creatively. Which is precisely the same reason why I always write my French papers a little tipsy, but until now I didn't realize there was science behind it. A 2010 study even found that women who didn't drink at all had lower cognitive abilities than those who drank in moderation, so nondrinkers aren't just boring—they're literally stupid. Honestly, anyone could have told scientists that, but I guess they had to discover it for themselves.
Also, researchers have found that alcohol doesn't actually kill brain cells no matter how much you black out. I mean, you might wind up doing other stuff that kills your brain cells while you're super drunk, but that's for sober you to deal with. I'm not a doctor or anything, but don't do a mountain of cocaine and huff glue in a single night and you should be fine.

In conclusion, I'd like to thank the region of Bordeaux for giving me the tools to be the woman I am today. Given the amount of wine I drink, I'm a genius.
The Best Wine & Cheese Pairings For 'Bachelor' Night
The age-old question of what cheese to pair with our wine rears its head just about every Monday, Tuesday, and Wednesday evening. With The Bachelor finale coming up—THANK GOD—we need to prepare ourselves for the cheese and wine fest about to ensue. But like, let's be classy.
Here are our fav ten cheese and wine pairings that you need to know or else risk looking like a plebian. 
1. Zinfandel And Jalapeño Cheddar
Find a spicy cheddar in the poor cheese aisle and grab a Zinfandel. The dry red wine works super well with spicy shit since the wine itself is fruity and kinda spicy thanks to hints of black pepper. Shit, go crazy and grab some of the pre-sliced habanero cheese if you're feeling wild. 

2. Port And Blue Cheese
If you're an 80-year-old man, you love Port! So, grab one of those old bottles you have lying around the house and pair it with the cheese that smells most like old people—in this case, blue cheese. The rich, sweet Port balances nicely with the bold (to say the least) flavor of blue cheeses like stilton and gorgonzola. 

3. Pinot Noir And Goat Cheese
Yeah, you could be basic and throw some triple crème brie out with your Pinot Noir, but better yet, pair it with a goat cheese like chèvre. The creamy factor works to bring out the flavor of the wine, and you'll feel fancy nomming on this combo.

4. Pinot Grigio And Feta 
Did you make a Greek salad and buy too much feta? Never fear—pair that shit with some Pinot Grigio and treat yo'self. The fruit background in the wine works with the salty yet mild taste of the feta. Look at you, bein' culinary.

5. Merlot And Monterey Jack
Are you too poor to buy cheese from the nice section of the store? That's okay. Grab a box of the finest Merlot and pair it with your favorite poor people cheese, monterey jack. Because the cheese is on the less-intense-flavor side (see: bland), it pairs well with an easy drinking Merlot. Now you too, can enjoy a fine wine and cheese night, regardless of how in debt you are!

6. Malbec And Aged Cheddar
So, as opposed to the shitty cheddar you can buy in block form near the tubs of cream cheese and sugar-yogurt, head to the fancy cheese section and pick up an aged English or farmhouse cheddar to nom with your Malbec. The smooooooooth jazz sounds flavor of the wine cuts through that super hostile aggressive attitude put forth by the cheddar. We can relate.

7. Prosecco And Parmesan
If you're craving bubbles but are too poor for Champagne, grab some Prosecco and pair it with a rind (or a bowl of shredded) parmesan. The bubbly happiness cuts some of the supernsalty taste of the parmesan, so you'll be able to eat and drink without feeling like your mouth is a salty desert. Unlike your DM's.

8. Chardonnay And Mild Cheddar
If you're a middle-aged soccer mom, you have at least six bottles of Chardonnay in the house at any given time. Pair it with the mild cheddar you use in your kids' sandwiches, because you didn't get a chance to go to the store for fancy shit this week. It's okay, you can still have "me time" with these meager (but delicious) rations.

9. Cabernet Sauvignon And Aged Gouda
According to VinePair, this pair works because the gouda is super, extra nutty and the Cab Sav is a pretty bold, full-bodied wine. Now, given, you could also use this salty, nutty cheese with a sweet wine—but since we aren't in fucking high school, let's try to drink like adults.

10. Reisling And Mozzarella
If you dig on sweet wines like Reisling, Gewürztraminer, Moscato, and Chenin Blanc, grab a fresh, soft cheese like ricotta, mozzarella, or burrata. According to Serious Eats, the sweet and soft combo works because, like, why wouldn't it? You don't have some big bold wine showing up your delicate mozzarella—and you wouldn't make that fucking rookie mistake anyway. Plus, tannins will fuck your flavors up, so stay away if you're looking to sit, alone, with a tub of ricotta and a bottle of Moscato. Cute. 

Every Official Wine Drinking Holiday To Add To Your Calendar Right Now
There are holidays that every betch regularly celebrates: New Year's Eve, Skanksgiving, any religious holiday we can use to get out of work, etc. These holidays ensure a chance to drink to the point of near liver failure, or serve merely as an excuse to Day Drink. TBH these days, a new episode of The Bachelor is one hundo p a reason to celebrate with a large glass of Sauvignon Blanc. But if you want don't want to be labeled as an alcoholic by your friends/family/therapist there are actually days to drink with less shame. They may be completely arbitrary and fake holidays, however, that you need to add to your calendar like, yesterday, because they all involve wine. And anything that involves wine is a great fucking reason to celebrate. Jot down the dates of these official wine holidays, and stock up on your wine in preparation. 
We would also just like to point out that just because many of these holidays celebrate a specific wine doesn't mean that you necessarily have to follow it to a T. Like, if you don't want to drink red wine on National Red Wine Day because it falls on August 28th and what kind of monster drinks red wine in the summer, we're not going to judge you. So long as you celebrate with some type of fermented grape, you're doing the right thing.
February 18: National Drink Wine Day
We just missed this one (sad!), but mark it for next year. Any holiday that's dedicated to drinking wine specifically—as opposed to swirling it around in your glass and pretending to know shit about it, I guess—is an automatic yes in our books. Is "National Drink Wine Day" basically just every Monday night for me? Maybe, but who asked you, mom?
April 24: Sauvignon Blanc Day

Good for all of you Kim Crawford lovers out there. Sauvignon Blanc Day was created in 2010 specifically to encourage consumption of this delicious white wine. So, drink up.
May 9: World Moscato Day
This holiday is even newer, with its humble beginnings originating in 2012. This holiday was actually founded by a winery (Gallo Family Vineyards) and its moscato production has risen 2 percent since. So yeah, another great holiday (and marketing ploy). But we're not mad. Maybe call out of work the next day so you can tend to your inevitable sugar hangover.
May 25: National Wine Day

If you don't know what a holiday called "National Wine Day" entails, you definitely can't fucking sit with us.
May 26: National Chardonnay Day

A personal favorite, this floating holiday is designed for you to celebrate it in tandem with Memorial Day. So break out the Kendall Jackson and get ready to spend a weekend drowning in wine. For the troops—or whatever Memorial Day celebrates. 
June 11 (and/or/and August 14th): National Rosé Wine Day

Rosé all fucking day. A wine so special, it deserves two dates for optimal celebration.
Will You Accept This Rosé? Buy our rosé tank here!
July 25: National Wine and Cheese Day

Wine and cheese: the greatest food pairing in the history of time (it's a scientific fact). Naturally, this is a great excuse to eat all of the cheese and chase it with all of the wine. Just don't do it in that fucking gross cheese-y wine shooter. Buy some brie like a goddamn adult.
August 4: National White Wine Day
Moscato, Pinot Grigio, Chardonnay, Sauvignon Blanc. The more, the merrier to celebrate.
August 28: National Red Wine Day

We really don't discriminate against any varietal of wine, even if it's not exactly seasonally appropriate.
November 4: National Wine Tasting Day

How does this differ from National Drink Wine Day? I really have no clue, but then again, why am I complaining? Carry on, nothing to see here.
November 7: International Merlot Day
This one is going global. Around the world, raise your glass to all of our alcoholic soul sisters. Then, pour one out for them because apparently America is the only country that gets not one, but 13 ways to celebrate our favorite drink. 
December 31: Champagne Day

Definitely not a coincidence this falls on New Years Eve. Now we just have to get national boozy brunch day to become a thing…
Study Finds Organic Wine Tastes Better, AKA Being Bougie Is Saving The Planet
Everyone knows that organic stuff is supposed to be good for you, even if the reason why is pretty unclear. (Something about pesticides?) Tbh this usually means it tastes fucking terrible, but we grin and bear it because how else are we supposed to get glowing skin like Beyoncé? According to wine experts, though, organic wine actually tastes better than the non-sustainable kind, so if you order it when you hit up happy hour this afternoon, you can get drunk and feel like an amazing human being.

In a study published in the Journal of Wine Economics (side note: how did people manage to make wine boring?) researchers from UCLA analyzed a bunch of data from wine-rating magazines. When I say a bunch, btw, I mean it: They gathered more than 74,000 reviews from wine experts. After all the science-y stuff was done with, they found that on average, ecocertified (aka organic) wines scored 4.1 points higher on a scale of 100 than their non-organic counterparts.
The weird part is that most people, obvs including me, assume that organic wines are shitty. In 2014, a different study found that two-thirds of wineries in California didn't label organic wines as eco-friendly because they were worried people wouldn't buy them.

Fun fact: Organic vineyards can't use pesticides, herbicides, or fake fertilizers to grow their grapes, and organic wine doesn't have any genetically modified yeast or added sulfites. FWIW, the FDA says sulfites aren't actually the cause of your wine headaches unless you're unlucky enough to be "sulfite sensitive," which usually means you're severely asthmatic too. So when you get a headache after drinking wine, it either means you're having a tiny reaction to the natural histamines or your inevitable hangover is setting in. The more you know.

So, to recap: Organic wines are super good for the environment and apparently delicious too. Literally the only downside is that they're way more expensive than the shitty Chardonnay I buy by the case, but global warming sucks and polar bears are cute. I guess I can deal.
I'm not saying getting drunk on midpriced wine is saving the planet, but it's pretty close IMO. Just remember to recycle the bottle when you're hungover AF the next day.