The Most Instagrammable Vacations Your Basic Friends Haven't Gone To Yet
One of my favorite hobbies is stalking people's vacations on Instagram and wondering how the hell they afford that. Like, okay Jenna, I know you have an entry-level job. How are you in Bali rn?? Begrudgingly, I'll like her photo swimming with pigs or whatever—key word being begrudgingly. I can guarantee you that if you're a Jenna, almost every single "like" on your vacation photos is a hate-like, a double-tap you just throw out there because technically the photo is aesthetically pleasing, but you kinda hate that they're living their best life and you haven't taken a vacation in a year. But whatever, I guess hate-likes are better than no likes, right? Right.

So how do you afford a hate-like-worthy vacation without a million sponsorship deals? The answer: Hotels.com. Whether you're looking for value in Vegas, treehouses in Thailand, or villas with a view, it's all just a click away. And with their rewards program, for every 10 nights you spend in the Instagram-worthy locale of your choosing, you get 1 free. If you want to maximize hate-likes, you want to pick a spot that everyone on your IG hasn't been to already. Which is where we come in. We've rounded up some of the best and most underrated travel destinations—but they won't be underrated for long, so make sure you plan your visit ASAP.
Croatia
You may have seen friends post absurd photos from Hula Hula Beach Bar or more importantly, Dubrovnik, aka Kings Landing from Game of Thrones, but the real takeaway here is that the majority of people you know have not yet traveled to Croatia. But don't be that asshole who only goes to one city and pretends like you're a conoisseur of the entire country—your time should be spent between, Hvar, Split, and Dubrovnik exploring sites like Krka National Park, and partying at bars like Carpe Diem and Revelin. But when you are in Dubrovnik, you should definitely stay at the Valamar Collection Dubrovnik President Hotel. You could also just do what every finance bro does and go for Yacht Week.

Valamar Collection Dubrovnik President Hotel
Bali
Bali may take almost 24 hours to get to, which is a pain in the ass, but it will be worth it for the Instagrams. Your first task when choosing where to stay in Bali is finding the most gorgeous resort possible while not spending all your money on accommodations. Bali is known for its surfing, so hellooo, hot muscular guys who can teach you. Even if you don't surf, there are plenty of natural sites to explore (take pictures at), such as caves and waterfalls, and you can swing through the jungle on the Bali swing. There are also plenty of other sites to pose in front of experience, like the Sacred Monkey Forest, Uluwatu temple, and Pura Tirta Empul water temple.

Dublin
What can I say about Dublin, other than Guinness? Truthfully, I went there on a weekend trip while I was studying abroad, and my friends and I consumed more Guinness than we did food. But there are plenty of other, non-stout things to do, like drink Irish whiskey! Kidding. There are tons of beautiful sites in Dublin. We actually went on a free walking tour which gave us a feel for the city with a local tour guide, who took us to all the Instagrammable spots, like Ha'Penny bridge, THE place to take a sunset 'Gram. You also have to check out the iconic Temple Bar, the Dublin Castle, Trinity College. St. Patrick's Cathedral—and, yes, visit the Guinness storehouse. Luckily, The Alex is within close walking distance to all these sites.

Lisbon
I recently went to Lisbon, and while there were tons of tourists there, I did not pick up on many Americans. So if you're reading this from the U.S., there's a chance that no one you know has ridden the Elevador Santa Justa and snapped a pic from on high. Now that I've spent hours rambling about one Gothic elevator, let me fill you in on what else to do in Lisbon. Wander the hilly, winding streets of Alfama, the old Moorish quarter; check out the Praça do Comércio, which has gorgeous yellow buildings that will provide the perfect backdrop to your candids; drink Ginjinha (a customary cherry liqueur) at Pink Street, which is literally a street they painted pink. Also, be sure to drink plenty of Vinho Verde (you can have port wine, but you're not in Porto so people will say sh*t to you). I stayed in a guest house, but I wish I had stayed at Olissippo Lapa Palace Hotel, which is f*cking gorgeous and even has a pool. Sigh.

Cartagena
Colombia probably wasn't on your list of places to travel, right? Well, you're behind, because it's been growing in popularity since 2008. Cartagena, a port city on the Caribbean coast, remains a go-to destination. First off, you literally can't go to Cartagena without visiting the Castillo de San Felipe de Barajas and walk around it. Another must? The Mercado de Bazurto, a food market where you'll find fresh produce and cheap food. (You had me at cheap.) And there are plenty of fun nightlife options that aren't the regular old dive bar sh*t you're used to doing at home. There's La Vitrola, a lively restaurant with Cuban music and plenty of dancing; Café Havana, a salsa dancing spot located in Getsemani; and Alquimic, a bar located in the historical walled city, with a 360-degree art deco cocktail bar and a roof terrace. Hotel LM A Luxury Boutique Hotel is also in the walled city, and has a spa and a rooftop terrace, making it a legit luxury boutique hotel.

Hotel LM A Luxury Boutique Hotel, Cartagena
Whichever destination you choose, once you post yourself living your best life, those hate-likes are going to start rolling in. Start planning your trip with Hotels.com, so you don't just hate-like but are hate-liked.
Sponsored by 

6 Chic Winter Essentials That Will Keep You Warm And Looking Cute
If there's one thing betches love about the winter and freezing temperatures, it's that it means we can finally go skiing. Skiing is the most (and only) betchy sport worth exerting effort and (possibly) breaking a cold sweat over. Not only do you sound sporty af to all your cuffing flings because you somehow have the hand-eye coordination to balance on two skis, but you also sound like, v classy. Planning on a ski trip usually consists of some elaborate vacay in the mountains, blacking out next to a fireplace, and attempting to look chic and pretty in a snow-looking suit. While ski attire isn't always all that cute, there are some v chic options to pull off so you can at least say you tried.

Made exclusively for hitting the slopes, the all-white coat comes with a faux fur hood for utmost comfort, warmth, and mobility so you can like, flail your arms if you fall or something.

These sleek all-black leggings were basically made with an active lifestyle in mind. They're probs tight enough where snow won't fall in through your boot (which is obvs the worst feeling). They come with a stretchy waistband and skinny fit so no matter how bundled up are, you can still look skinny on the bottom. Bless.

Most rain and snow boots are seriously fugly. Like honestly, when have you ever looked at someone's snow boots and thought, "wow, those are pretty effing cute?" These are as simple as they get, because in this case, less is def more. They're mid-calf waterproof rain boots with a lightweight sole and a bucked design fit for wet, wintry shenanigans.

Underneath it all, you have to be pretty tipsy bundled up to keep yourself from going numb. This cable knit turtleneck is super warm and trendy enough to wear out on the town after you've burned enough calories on the slopes.

Nothing says you're bougie like vacationing in Aspen while wearing mink fur. Opt for a headband because it doesn't give you hat hair and like, it's v thick so it'll keep you both warm and somewhat fashionable.

I honestly lose gloves like I lose my Chapstick, bobby pins, debit card, and dignity. At the very least, these are a must-have when packing for skiing, so you won't want to lose them. Designed for sports and all that shit, they're lightweight fleece gloves that keep your fingers from falling off in freezing temps.
We've Discovered An Island Where You Can Play With Puppies For Free
No matter what side of the aisle you're on, basically everyone can agree that living in America is stressful as fuck right now. In fact, we could all probably use a permanent vacation, a lifetime supply of vodka, and a giant pile of puppies just to make it through the stress that has been the year 2017. And luckily, at least two of those are possible. Potcake Place, a dog rescue charity based in Providencia, Turks & Caicos, lets visitors to the island "adopt" stray puppies for the day. So please excuse me while I tell my family I'm actually going to Turks & Caicos for Christmas. They'll understand.
By adopting a stray island puppy, you can help to socialize an uncivilized puppy (that makes them sound cuter IMHO), and the puppy can supervise an uncivilized you. It's a match made in heaven.
And if you're wondering wtf "potcake" means, potcakes are mixed-breed puppies native to several Caribbean islands. So basically, these puppies are exclusive island puppies you can only play with on vacay. I honestly didn't know I could love something so much.

All you have to do to make your beach puppy dreams come true is to stop by the shelter and ask about a beach trip. They'll arrange for you and your dream pup to take a walk down the beach and, obvs, will help you and your new potcake baby make it official once you inevitably fall in love and want to keep him forever. They'll set you up with a vet and help you bring the puppy home, so you can come back from vacation with something more than a few cheap shot glasses and an STD for once.
Get Adorable AF With The Sugarfina Sanrio Collection
You don't have to play the ukelele or ride a unicycle to be adorable, because Sugarfina has partnered with Sanrio on a new collection of Hello Kitty themed candy just in time for the end of swimsuit season. The collection is honestly the cutest and so chic it'll put your Halloween candy to shame.
Hello Kitty is clearly the Regina George of the Sanrio characters and knows she's like, really pretty, which makes her the betchiest. Keroppi is def Damian the gay best friend, and Batdz-Maru is the Janice Ian who's like really into art and wearing the color black. You can get these adorable gummies for different characters, including the ones mentioned, Gudetama the hungover egg (aka me), and My Melody the girl next door.

That's not all though, because Sugarfina has also partnered with Sanrio on a sweepstakes to Tokyo. Hello!? We love free shit. We know your Tinder bio says you love adventure and traveling, and this is a chance to do both. The giveaway gets you and a plus one a trip to Tokyo including flights, hotel, shopping spree, lunch at the Hello Kitty cafe, and priority passes to Puroland the Hello Kitty theme park, and of course the entire Sanrio ❤ Sugarfina collection for you and a friend. Maybe bring someone who looks good in photos, because you'll want to 'Gram that shit.

The sweepstakes winner will get:
-Two plane tickets to Tokyo, Japan
-A 4-night stay at a luxury 4-star hotel in Tokyo
-A "Sanrio Shopping Spree" at Sanrio World GINZA
-Two tickets to Sanrio Puroland including priority seating for the parade, front of line pass, and lunch
-Lunch Café de Miki with Hello Kitty.
-The entire Sanrio ❤ Sugarfina Collection for the winner and a friend

For full terms and conditions you should visit their website, but do it fast because the sweepstakes ends September 30th.
We're Giving Away A Free Trip To Mexico
As anyone who's anyone who follows our Instagram would know, The Betches went to the Hamptons this summer and shit was crazy. There was alcohol. There was drama. There was a crack themed pool party. Also, there was alcohol. Did I say alcohol? Idk. The author of this post may or may not have short-term memory loss from the aforementioned crack themed pool party. Suffice to say, we had a great time. Like, if you see someone out on the streets of NYC looking tan AF and living their best life, it's probably us. Being that we are like, such good friends, we're now extending the opportunity to have an insanely fun vacation to you and a friend. Yep, that's right. We're incredible. We're offering the chance to win an all-inclusive 4-day trip for two to the Unico 20.87 Hotel Riviera Maya in Tulum, Mexico. Yep. Just process that for a sec. Sounds pretty good, right? All you have to do is tag anything related to our Summer of Betches promotions and post it on Insta with #summerofbetches. It's literally that easy. Just make sure to invite your absolute craziest bestie, or just like, some dude with an iPhone 7 camera. Watch our video below and see just how lit a vacation can get.
What Your Summer Vacation Spot Says About You
We're officially half-way through summer and if you haven't taken at least one vacation by now, who even are you? Let's just talk about how we have, like, 14 weeks until there's fucking snow on the ground again, so you best be making the most out of your insta-while-wearing-a-bikini opportunities. That being said, if you're planning a trip or just want to know what your vacation choices say about your personality, this gem is for you.
Camping
First of all, ew. Did you get brainwashed by your granola boyfriend into thinking camping was a good idea? Vacations are for relaxing and also having wifi/cell phone service. You're really cutting into Snapchat opportunities to brag about your trip if you don't have reception. TBH, if you chose to use your vacation days to rough it and get closer to nature, we can already tell a few things about you: 1) you have pictures on instagram being topless in nature, probably showing the Grand Tetons your little Tetons (they're not impressed, btw.) 2) You pretend you're not judgmental, but you really judge everyone who doesn't have wet dreams about hidden mountain hot springs. 3) Your water bottle is attached to a carabiner. Is that spot on or is that spot on?

A Public Beach
You're basic and you dgaf about it. I mean, certain things are popular for a reason. You're not too proud to rough it with the rest of the world. Like, sure, there are probably fat dudes in speedos and kids around, but that won't kill your vibe. You probably have an affinity for tequila shots and hooking up with dudes in the summer you wouldn't even look twice at when you're back to your real life. You'll definitely post a #TBT when you get home and the caption will say "I need a vacation from my vacation". We get it, Julie, you're hungover.
Somewhere Exclusive
Let's just group the Hamptons Betches together. (Side note: the Hamptons can be exclusive, but talk to me when you spend a weekend on Fishers Island.) You like that #LushLife. You're a "see and be seen" kind of girl and the Jersey Shore just does not do it for you. You prefer events that are invitation only, and if you can't name-drop after a vacation, you don't see a point. You probably own at least one Lilly Pulitzer dress and your dusted off the Jack Rodgers for the first time this year so you could wear them to the beach. You pretend to be casual, but your idea of casual is a round of golf followed by a bottle of Veuve Clicquot. Your family probably winters in Sun Valley or Park City.

Somewhere International
The betch who chooses an international vacation could really be one of two types of people. She's either the kind of girl who wants to be somewhere exclusive, but, like, on steroids. Or, she's the girl who spends the summer abroad to "expand her horizons." If you fall in to the latter category, you're definitely not a opposed to a fling with a creepy mysterious Italian dude. When you contract HPV from him, it'll be like a fun European souvenir you'll have for the rest of your life. When you get back, you'll annoy all your friends with how you pronounce "Barthelona". It'll take a good four months before anyone can stand to be around you again. Your new, worldly-yet-pretentious attitude will be palpable.
A Charity Trip
Ok so this isn't necessarily a "spot" but whether you're painting an elementary school in the scary part of a major U.S. city or solving the world's problems in a developing nation, you fall into the same category of betch. Sure, what you're doing is super commendable and you're really shining a light on the selfishness of the rest of us assholes. You're probably a bit of a nice girl. Your philanthropy is definitely the most unique thing about you; not that there's anything wrong with that. You probably can't sit with us just because we'll feel guilty about ourselves when you start to talk about how you actually benefited the lives of other. Pass on having a conversation with anyone who makes me feel remotely spoiled.

A Staycation
OK, just admit it, you're poor. Hey, you might not be poor forever, but you're probably lacking major cash flow if you're "choosing" to stay home when you could be, um, not home. Sure, getting out and exploring your own city can be cool, but we just call that living somewhere. Like, going out to eat and going to events is part of life and not a break from it. i.e. the whole point of a vacation. You can't really brag to your coworkers about a place that they've literally all been. If you're taking days off just to stay home, maybe resist bragging about it.
9 Hamptons Workout Classes You Have To Do At Least Once
Betches flock to the Hamptons for the summer like the birds fly to Florida in the winter. It's just nature. Whether you're abusing your parents' credit card to rent a place in Southampton with friends or just using the shit out of some girl you knew from your sorority for her family's beach house, you'll make it to the Hamptons at some point this summer, and when you do, you'll want to have your workouts booked in advance. I mean, don't even think about getting a front row bike at SoulCycle Montauk if you wait till you get there. There are so many trendy workouts in the Hamptons these days, but here's our lineup of some of our favs:
1. Tracy Anderson Method
If the town of Easthampton existed in human form, that human would be Tracy Anderson. The Tracy Anderson Method uses toning and cardio exercises to strengthen "accessory muscles," which is why you're so sore after one class. Tracy Anderson has opened studios in LA, New York, and London, but her East Hampton and Watermill studios are the most recent and prob have the waspiest clients. I mean, celebs like Gwyneth Paltrow, Cameron Diaz, and Jennifer Aniston have raved over the Tracy Anderson method, so obviously every mom in upstate New York wants to book that 9am class before their Fourth of July BBQ.
2. Barry's Bootcamp
There's something about a Barry's betch that just spells out, "Yes I'm up at 7am on a long weekend in Montauk to sprint at a 10.0 incline." Basically, you don't fuck with her. Barry's has become insanely popular lately, and their Hamptons locations get booked fast, so you'll want to book your treadmill like, a week in advance. By the time you're on your third treadmill round, you'll want to die, but it's all worth it for the hundreds of calories you're burning. And the $11 post-workout shake.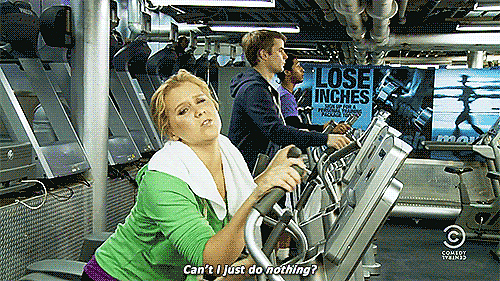 3. East End Row
People used to hit up rowing classes when they had an ankle injury and needed something that was lower impact than bootcamp classes, but honestly, you could be getting a better workout in a class like this. East End Row is a 50-minute cardio and strength session based on the rower, so you're alternating between intense calorie-burning cardio and toning exercises on a mat. It also hits more muscle groups than spinning does, so you're getting a legit full-body workout.
4. Erika Bloom Pilates
Erika Bloom is the professional dancer and fitness mastermind behind her Hamptons studios, and she teaches some of the classes herself, so make sure to book early and get ready for real Pilates. Her method focuses on small details in your body and your form, so you're not just going through the motions without knowing what on earth is going on. Like, the teachers will literally move your leg to a slightly different angle to make sure you're feeling the burn in the right muscles.

5. Punch Fitness Center Kickboxing
Punch Fitness is exactly as blunt as it sounds. It's a dope kickboxing class. No frills, no SoulCycle tanks dominating the room—just a sick workout that will leave you sweating your ass off. Gloves and wraps are free for your first session, and you don't have to have any kickboxing experience before you go. It's honestly refreshing to punch the shit out of a bag sometimes, so if you have any built up anger, you should prob book a class.
6. AKT in Motion
If you've ever danced the whole night at Up & Down and felt like you were burning thousands of calories, welcome to AKT in Motion, where dancing is literally a better workout than you ever could've ever imagined. AKT is a dance-based interval class that prides itself on its sexy lights and trendy clientele. I mean, the AKTechnique was founded by celeb trainer Anna Kaiser, who literally had a six-pack while pregnant. Do we need to say more?

7. Well Within
Unlike the trendy workouts that have made their way from Santa Monica to Sag Harbor, Well Within is a "fitness concierge" service that was founded in the Hamptons by two local girls to offer personalized wellness in the area. I mean, only in the Hamptons. The classes offered include Fit Pilates, Aromatherapy Yoga, Candlelit Yoga, and Crystal Gridding, which is a holistic ancient healing process using crystals on your body. Let's just say it's an experience.
8. Gurney's Montauk
If you're not sick of using the Gurney's geotag yet, it might be worth it to stick around and try their workout classes. They offer various bootcamp, spin, vinyasa flow, and pilates classes depending on the day, and the classes are pretty legit. They also offer personal training rates if you're sticking around for the summer and want to get a good one-on-one fitness routine going. Or you could just show up to random classes with your friends hungover AF. Either one works.
9. SLT
SLT is a megaformer class with locations in NYC and the Hamptons, and we were hooked after trying a class last summer. The megaformer takes typical Pilates movements and makes them 10 times harder, so you'll get a full-body workout while toning muscles you never even knew you had. Trust us on this one. Whether you're a beginner to the megaformer machine or consider yourself a Pilates veteran, you will be sore as fuck the next day. And probably the day after that.
The 7 Places To Travel After You Graduate, Before The Real World Kills Your Soul
In spite of showing up to class hungover after dollar beer nights almost every week, you still made it to graduation. Congratulations betch, you're about to leave the best time of your life and just be in… the rest of your life. Before you join the real world and have to make small talk with Annie from sales every Monday morning in the office kitchen, you need to enjoy your summer after graduation by some much needed traveling. So after you throw that cap up and attend approximately sixty graduation parties, go explore (aka get drunk in) these cities and celebrate never having to write another paper again.
1. Thailand
If only you could get free miles for every time you order pad thai, you could get a free trip to Thailand. Chances are this isn't a place you studied abroad in, so it's the perfect candidate for a post-grad trip. The Full Moon Party is an all-night party on an island that every visiting foreigner is going to be at. It's like the Coachella of Thailand, but with more neon and less cultural appropriation. Well, actually we can't promise the last part, because there will be Aussies there and they're unpredictable.
2. Road Trip Across The U.S.
This is perfect if you're already moving to a new city, because you're going to have to move your shit somewhere anyway. Road tripping across the U.S. is something you thought about since you saw Britney in Crossroads and honestly it's worth doing. Just make sure you get a good enough group together so you have someone to switch off driving with you. Plus the more rural you get the cheaper alcohol is. Bring a polaroid camera to get some IRL Instagram photos. Wait, are those just called photos? *stares off into space for 20 minutes* Also, you'll be surprised how fun thrifting is in small towns, and you'll be able to pick up some dope clothes and finally get rid of your Forever 21 shit from college.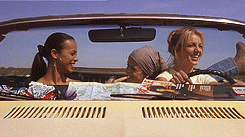 3. Berlin
Berlin is like the nice guy we friendzoned in freshman year and then got super hot when he started working out. Like, we imagine it's a chill city but now it's one of the best places to be as a young adult. Everyone speaks English so you can get by without doing much work, and people are friendly to Americans. People love getting naked in clubs, but not in the creepy way. Plus people judge you for having your phone out at bars, which means you can actually have a good time off-line and be present in the moment or whatever my mom is constantly yelling at me to do.
4. Australia
Before you have to think about the answer to the "what's next" question, get on a plane and get as far away from your anxiety about the future as you possibly can. Australia has hot people, beaches, and adorable koalas. Everyone in Australia is constantly traveling outside of Australia, so you might as well return the favor. Plus even if you don't land the jobs you want, getting bad news while learning to surf from an instructor named Monty isn't such a bad thing.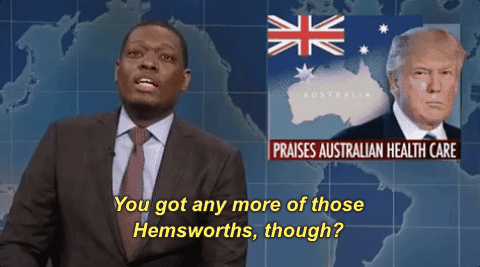 5. Iceland
If you don't want to spend money before you actually start working full-time, we got you. Iceland is between Europe and the U.S. and it's always cheap to fly there. You probably know it from every Instagram model's page ever, but you can swim in the Blue Lagoon and who knows, maybe you'll get a new Linkedin headshot out of it. Sure, you'll be dressed completely inappropriately but at least everyone will know you're adventurous. Iceland is a beautiful place and cheap to visit, which is perfect for your uncertainty about your future.
6. New Orleans
Take a graduation trip to New Orleans, trust us. If we had to describe New Orleans we'd say it's the back tattoo of the South, but like in a good way. NOLA knows how to party. It's a great place if you want to celebrate but still feel like an adult. Like, you've graduated from making out with randos in Mexico on Spring Break, and now you're meeting strangers while surrounded by a ton of culture and great music. Plus the next time you come back it will probably be for your bachelorette party and that's not going to be the same. Also Beyoncé filmed all of Lemonade there so you can hit up all the spots and pretend to be Bey even more than you normally do.

7. Amsterdam
Amsterdam is like the Vegas of Europe with less wedding chapels. Everything looks like it's taken straight out of a Snow White storybook, so when you get high on the (legal) brownies, you can actually feel like you're a princess from a fairytale. Unfortunately if you've got drug tests for your jobs you might want to skip the coffee shops here, but also you could just pass your drug test and then take a quick vacation before starting work. Plus you can bike everywhere here, which means you can work off whatever remaining Freshman 15 you still have on you.