The Best 'Bachelor' Recap You'll Ever Read: Justice For Dildo Girl!
Well, well, well, what do you know? Another Monday come and gone where instead of doing the laundry that's been piling up on my floor, threatening to swallow my dog whole, I'm instead chained to my TV, investing what's left of my time, energy, and life force into a man whose entire personality is wrapped up in his ability to wear a turtleneck. This is truly my cross to bear. 
The 2-On-1 & Rose Ceremony
Last week, we left things off with the introduction of a 2-on-1: MJ vs. Jessenia. As a reminder, MJ has not put on concealer even once during her entire stay in Pennsylvania, which tells us that she has absolutely nothing to lose going into this fight. Then there's the fact that she's, ya know, terrifying. Matt might not have a choice about who he's going to eliminate. Once MJ gets through with her, I'm willing to bet the only things left of Jessenia will be hair extensions and body glitter. 
Jessenia tells Matt that MJ is the last of Victoria's gang of middle school bullies. She says that everything MJ does comes from "a place of malice," to which Matt responds, "that's a bummer." A BUMMER?! A bummer is when you accidentally step in gum, not when you find out the girl you want to bang likes to spend her free time stealing people's lunch money and giving swirlies. 
View this post on Instagram
Honestly, things are not looking good for Jessenia. For one, who even is she? Has she been on this show for the last six weeks? I couldn't say. Also, MJ defending her actions rn sounds a lot like me not apologizing for bad behavior after a blackout. "I'm mentally and emotionally exhausted and now I'm having my character attacked. Also, I left my card at Papaya Dog so I'm a little fragile, okay?!" 
MJ: I had a weak bitch moment, but now I'm back.
Okay, I didn't realize MJ was a goddamn poet. Brb just going to change my last will and testament to include the stipulation that this phrase must be written on my headstone. The voice of our generation, people. She should be a motivational speaker.
Jessenia's like "you know what Meredith" and I'm f*cking dead. She brought out the first names!! She means business now. Next, the hoop earrings come out. 
You can tell Matt just does not care about this feud. He created a safe space for the women last week! What more do we want from him?? Also, I imagine that when Chris handed him the date card for this, he was like, "a 2-on-1 with who and who??" I mean, he probably remembers MJ for her hair, but Jessenia he definitely only managed to recall because an intern held up a cue card with her name on it. 
Oh WOW. Meredith goes home?? I'm shocked. There aren't even any words exchanged between the two on her way out, just exaggerated eye-rolls during her last camera confessional in the limo. Makes you long for the days when 2-on-1's ended with a girl being stranded on an island realizing she's gonna have to Castaway her way home.

#tbt
Back at the rose ceremony, Matt decides to forgo the rest of the cocktail hour entirely and head straight into eliminations. The girls hear this and act like Chris Harrison just told them that they'll need to sacrifice grandma at the rose ceremony if they want to make it to next week. Girls! This is not that serious! God, I wish the things that were "emotionally draining" for me were cocktail parties. You know, instead of small things like my potential unemployment, a global pandemic, and dying alone. 
Here's the body count from tonight's rose ceremony:
Lmao, I love that Ryan won't leave. She's still lined up with the other girls hoping Matt won't notice if she blends into this crowd of tulle and hairspray. Nice try, girl! I will say it's that kind of psycho energy that lives up to our namesake. Well done, Ry. Well done.  
Thank You For Your Feedback
I can already tell that production is going to spend a stupid amount of time this week trying to stir up drama between Katie and Serena C. Why? I guess with Victoria gone and Matt proving that a spoon has more personality than him, they needed to do something for ratings. That said, coming after my girl like this certainly ain't it.
Here's how the drama started: At the rose ceremony, Serena was pissed that she didn't get any alone time with Matt so she blamed it on… Katie? This culminated in a screaming match between the two the next day and Serena whispering "sex positivity" like someone who has only ever faked orgasms, including with herself. Honestly, I have nothing to say about this fight. Katie is perfect and at the end of the day she'll be fine. Meanwhile, Serena is being held together by eyelash glue and not much else. 

THE QUEEN HAS SPOKEN. GOODBYE. 
Pieper's One-On-One
Before I even dive into this date I would just like to have it on record that Pieper's mother should be reimbursing me with hazard pay for having to type out "PIEper" so many times in this recap. That is not a correct spelling of a name, this is a form of wartime torture.
Matt picks PIEper up in the dead of night and, god, is that ANOTHER turtleneck?! What is he hiding under there? I feel like at the end of the season we're going to learn Matt was the woman in that scary fable English teachers always made us read growing up. You know, the one who had to wear a choker necklace at all times or her head would roll off her neck? It's the only reasonable explanation for all the turtlenecks!!

Matt walks PIEper through some sketchy woods and and it's like, is murder the activity for today's date? Are they going to compare serial killer documentary notes and see who knows more about disposing of a body? Because I could get behind that…
Matt pulls a lever from behind some shrubbery, and an entire carnival lights up. Okay, there's no way that lever turned all of that on. I'll suspend disbelief for a lot, BUT NOT THAT, ABC. Also, I hate carnivals on principle, so I'm already not loving this date. They're like, nuzzling noses and all I can think about are the toothless sex predators who usually run those machines. Ah, the ambiance.
View this post on Instagram
This date is generically cute and so are Matt and PIEper as a couple. We learn that PIEper's issue is that growing up her mother didn't say "I love you" enough to her. So, she was given not enough positive affirmations, but far too many vowels for one name. The horror. 
PIEper gets a rose and a personal country concert that literally no one asked for. I'm not sure who I feel more uncomfortable for rn: PIEper as Matt tries to get to third base with her in front of God and Temecula Road, or the band for actually having to come out of quarantine to sing to a crowd of two horned-up Instagram stars. It's a hard no from me all around.
The Group Date

This week Matt really wants to focus on his connections with the women. So, naturally, his first thought was bowling. Okay, I really can't get over how much better this resort is than La Quinta. Everything at La Quinta was like, "we could… have a pool party?" I mean, is this an activity more appropriate for nannying when the weather is sh*t then as a romantic outing with a harem of women? Absolutely. But at least it is an activity. 
Of course this date is not just something the producers thought of to torture Kit's delicate sensibilities (you know she asked production if she could get bowling shoes with the red bottoms). The women are also going to be pitted against each other for our entertainment in the hopes of winning some alone time with Matt.
CHELSEA: I expected there to be a twist but not the twist they use literally every week.
Yeah, girl. It's wild how that shakes out. 
View this post on Instagram
Despite Chelsea being very thrown off about the "twist" her pink team manages to win. Now that I'm seeing Chelsea and Michelle stand next to the other girls, I'm not surprised they landed the W. Michelle's arms make Michael Phelps' look stumpy. I mean seriously how tall are these girls? I feel like they could hold a magnifying glass over me and watch me sizzle on the sidewalk, they're so tall. 
Matt has not the heart to send the losers home without any alone time. Rachael's in that group and he really wanted to suck face with her later. No, the blue team is allowed entry to the premises but their punishment is having to compete with Chelsea in her little lime number while trying to create sexual energy out of a bowling uniform. Good luck, ladies!
Nothing else of note happens on the group date. Serena P tells Matt she's falling for him and Chelsea tells Matt she's falling into a pit of anxiety. Romantic! Somehow Michelle comes away with the rose.
Katie's One-On-One
Our queen, Dildo Girl, gets the final one-on-one date of the week. Wow, what a fun sentence to write. Makes the massive loans for that college degree all worth it. Matt pregames his date by playing pool with Tyler C. He wants advice from someone who has done this before.
MATT: I've seen this process work for Tyler and I want it to work for me. 
Um, how did this process "work" for Tyler exactly? He didn't find love! He came in second! If by "work" you mean that he got to bang Gigi Hadid and club hop with Kylie and Stassie, then yeah, I guess you could say this process "worked" for him. Is that how you're measuring success these days, Mattie?

Matt tells Tyler about Katie's "cactus sized vibrator" and it's like… that vibrator looked pretty normal sized to me? Please tell me you're not one of those guys who gets weird when a girl brings a little extra help into the bedroom. How else do you expect her to cum? From, like, you and your sexual prowess? Lol. That's cute, sweetie.
Also, hearing their tinkling little laughs is giving me PTSD from watching that video of the two of them cackling over comments body shaming Victoria. Watch what you say about my girl Katie, boys. 
Ah, I see Tyler C is not only here for his "success story" but rather to serve as eye candy for the audience back home. ABC really understands their base, then. Matt invites Katie to help him torture his friend during his spa day, and I'm guessing this is the part where we're all supposed to see that Matt has a personality?? Honestly, I've seen scarier pranks in a middle school girls locker room. 
Watching Katie and Matt snicker over the masseuse calling Tyler "Kyler" is making me a little sad, because I just don't see this for her. I'm getting a lot of buddy vibes here. 
As we transition into the cocktail portion of the evening, I'm worried Katie doesn't realize this is a one-on-one date. Why does she look like she's going to a work dinner where she'll have to fend off advances from the older partners? She's wearing a puffer coat, for chrissakes! I've dressed sluttier to a 10am status meeting. Come on girl, show some cleavage at least!
Their dinner feels… bland. And I hate saying that because Katie is my QUEEN but I just don't see it for them. Matt feels the same because he sends her home before they've even had a chance to "cheers" to love. I mean, he does pick up the rose first and dangle it in front of her face like an asshole, but eventually he gets to the part about sending her home. Katie, I'd like to thank you and your cactus-sized vibrator for your service this season. You will be missed. 
The Return of Heather
Earlier this episode Heather Martin (little miss never been kissed from Colton's season) rolled up HOT to the substitute Bachelor Mansion. And by "hot" I mean in a rented minivan that had major bible study carpool energy. 
HEATHER: Hey Chris! Do you think you can tell these guys to let me in? It's me! Heather!!
CHRIS HARRISON: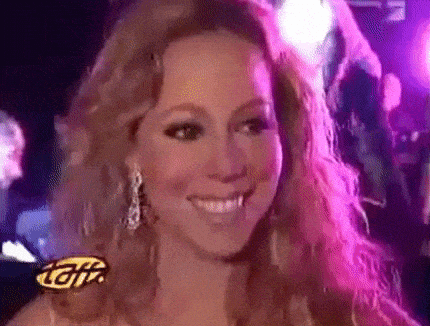 I love that Chris is like, "I'm not sure if you heard but we're in quarantine over here and I saw you shot-gunning Lime-A-ritas with Hannah B at Venice Beach on IG last Saturday, so I can't really let you in." Way to hold your ground, Chris! 
Heather tells Chris that even though she's never met Matt James in person before, her bestie Hannah B says they'd be perfect for each other and so she just had to drive across the country in the middle of a global pandemic to see if Matt is better at closed-mouth kisses than Colton. Well, when you put it like that, Heather, that doesn't sound deranged at all! 
View this post on Instagram
Production puts Heather in quarantine and spends several moments throughout the episode "checking in" on her. Heather seems like the kind of girl who got one "you're hilarious" comment on a TikTok, took that feedback, and f*cking ran with it. It's the only explanation for the comedic atrocities happening on my screen rn. Haven't you embarrassed yourself enough, Heather?
Eventually, Heather is allowed out of her cage and arrives at the substitute Bachelor mansion in her minivan (seriously, this is giving me so much life!!), dressed like Bridal Barbie. My favorite part about her entrance is when she couldn't figure out how to open the revolving door. She, like, paws at it for a second and then looks around for help before a cameraman finally takes pity on her and helpfully mouths "push." I mean, if the other girls are feeling so threatened by her all they need to do is dangle a shiny object in front of her and back away slowly. That'll keep her distracted for hours. 
Matt is trying to play it like he's never seen Heather before in his life, but he is being wayyyy to touchy-feely with his hands. Like, do strangers touch each other like that? The touching is very familiar. 
While Matt deals with Heather, the rest of the ladies are busy filing their manicures into shivs in the lobby. They are pissed. Serena C's eyelash extension is pulsing with fury, Serena P is butchering her adjectives. Things are about to get rage-ful, folks! See you next week!
Images: ABC/Craig Sjodin (2); Giphy (3); @bachelorabc /Instagram (1); @reality_hoes_ /Instagram (1); @bachelor.tea /Instagram (1); ABC (2); @mattjames919 /Instagram (1)
The Problem With 'Bachelor' Stars Dating Real Celebrities
I've been a loyal member of Bachelor Nation for longer than is psychologically recommended (according to my therapist). In fact, I'm so invested in them that I spend almost seven months out of every year chained to my TV for two hours on Monday nights, just to watch these people find love while simultaneously bringing dishonor to their family name. I then meticulously record this aesthetically-pleasing car crash in a weekly recap so that we can all remember that one time Chris Harrison had to explain to Colton which hole to put it in for posterity purposes. One could even argue that watching The Bachelor has been my longest relationship to date. 
And, like any other toxic relationship in my life, I've put up with my fair share of bullsh*t. Getting rid of Jorge The Bartender on Bachelor in Paradise in favor of Wells, who is about as much a mixologist as I am a person with good credit? Fine. Letting Chris Harrison negotiate a new contract that allows him to speak seven words or less per episode, despite the fact that he is the glue that holds that insane asylum together? Also fine. Giving Nick Viall not one, not two, not three, but FOUR separate seasons to con the American public into thinking he could ever be a catch? Fine, fine, fine. But what I won't stand for—what I absolutely refuse to allow—is Bachelor Nation infiltrating the lives of real celebs. 
For those of you who haven't been paying attention, recently there has been a number of former Bachelor contestants vying for the hearts of actual celebrities, like Tyler C and Gigi Hadid, Demi Lovato and Mike Johnson, and as of last week, potentially Nick Viall and Rachel Bilson. And these are just the most recent couplings! 
When I first found out about Tyler C hooking up with Gigi Hadid, I was disappointed and a little upset. My friends, on the other hand, were ecstatic. "Good for Tyler!" They'd say. "He deserves only good things!" Look, I'm not going to pretend that watching 30 hours of TV footage of the man makes me an apt judge of his character, but I was inclined to agree. Good things? Sure. But going from dating a girl who names her zits and regularly butchers the English language to dating one of the highest-paid models in the world, who also happens to be an international superstar? Are you f*cking kidding me, Tyler?

Bottom line? I felt lied to. I had just spent weeks this summer watching Tyler profess his love for Hannah B, a girl who is the definition of "hot mess" in Urban Dictionary, only to find out that what he was really searching for in a partner was 108 pounds of hairspray and coconut water. Part of those feelings of betrayal came from the fact that these guys are supposed to be somewhat attainable. These are supposed to be guys who would theoretically be into us, the viewer (assuming we are under a size 4, have at least 10K followers on Instagram, and look professionally airbrushed at all times). AND GIGI F*CKING HADID IS NOT LIKE US, THE VIEWER, IS SHE TYLER C?!
Furthermore, I've always considered the stars of Bachelor Nation to be their own sad, demented sorority/fraternity, that real stars—people with certifiable talents and ambition that goes beyond which Instagram sponsorship will pay for their Revolve credit card—would look down upon. Bachelor contestants are willing to debase themselves on national television, wear chicken suits and cry about being seagulls instead of pigeons. Why would a person who has won Emmys for acting or hit the Billboard Hot 100 want to date a person whose bio can be summed up as "social media participant" or "former high school athlete"?
Take Mike Johnson and Demi Lovato, for instance. Do I love them both? Yes. Do I want both of them to be happy? Also, yes. But Demi is a rockstar, a huge advocate for mental health, and has a world-wide fanbase, while Mike… has a really great smile? Calls women "queens"? Seriously, what does this guy do for a living and is he really good enough for MY queen Demi? Their budding relationship feels mismatched and off-kilter. That's not to say some relationships can't be mismatched, but this feels like something more than that.
And for the most part, it's the men of BachelorNation who are sliding into the DMs of A-list stars. You don't see Bibiana hitting up Michael B. Jordan's IG comments section with flirty emojis or Kristina Schulman going on dinner dates with Chace Crawford. Which brings me to the real reason I'm so offended by these recent couplings: why is this phenomenon so one-sided?
We've talked at length about how The Bachelor men dating A-listers won't be great for the franchise. It already felt like a real suspension of reality that these conventionally attractive, mildly successful men weren't able to find love in real life and that's why they came on the show. Over the years, it's felt like less of the contestants are actually there to find love with the lead and more of them are there to find fame and careers on Instagram. And now the female leads must contend with the likes of Demi Lovato and Gigi Hadid potentially sliding into the guys' DMs post-production, apparently. 

Aside from Lauren Bushnell's recent engagement to country music singer Chris Lane, the majority of the ladies in Bachelor Nation are single or are dating in the Bachelor pool of potential suitors, but the men aren't playing that game anymore. While Nick Viall serenades Summer Roberts on his podcast, Caelynn felt so desperate for a happy ending that she settled for a man who lives in his van.
More and more I watch this show and think, "man, she's settling" and I've realized that's not the kind of reality TV I want to watch anymore. This used to be a show about real people looking for love. Over time, that's shifted into cosmetically enhanced, famous-adjacent people looking for love, and I was fine with that too. But I can't stand for this new turn of events. I don't watch The Bachelorette or Bachelor in Paradise to find out how a good looking dude from Florida somehow managed to bag a supermodel. I watch this show to root for the women, for them to find themselves and maybe find love too.
Hannah B set a new precedent  for Bachelorettes: that we can be funny and messy and say the wrong things and STILL be desirable—still be wife material. But watching her men declare that's what they want in a wife and then go out and date international superstars in the next breath is enraging and upsetting. If this is what the next generation of Bachelor looks like, then count me out. 
Images: ABC; Giphy (2)
Tyler Cameron Finally Talked About His Relationship With Gigi Hadid
Stop the presses. Tell your boss to f*ck off. Run to the bathroom to check your phone. Because Tyler Cameron has finally commented on his relationship with Gigi Hadid, and I'm unwell. Of course, it's now been several weeks since Tyler and Gigi were first seen hanging out, so we've had plenty of time to wonder what's going on. They've been spotted out together many times, and Tyler even went to Holland for the funeral of Gigi's grandmother. Long story short, it really seemed like things were getting serious.
Well, not so serious, according to Tyler. Up until now, he's refused to comment on what's happening with Gigi (including when he came to Betches HQ), but on Tuesday, he opened up to Entertainment Tonight. He said "We're just friends. I mean…that's just where we're at. Our relationship doesn't need to be public. She's good people, she's an amazing person and we're just keeping it friendly."
Him calling Gigi "good people" sounds like he's my grandpa talking about Italians. "Good people" is the way you describe someone you literally hate, but you know you can't get away with saying it. I don't think that's how Tyler feels about Gigi, but it's a weird thing to say. Also, personally, I don't really have friend whose houses I regularly sleep over at anymore, but whatever works for Tyler and Gigi. I guess I won't judge.

The interviewer, who must be a total troll, asked Tyler if he's "in love" with Gigi, to which he replied "I'm at the point where I don't really want to talk about my relationships. I've dated publicly, so, I'm trying to date privately and I'm not in love with anybody right now."
Cool cool cool. I'm not sure what the interviewer thought Tyler would say about being in love, but there was literally a zero percent chance he was going to say anything like that in this interview. Right now, it seems like Tyler's number-one focus is on growing his own following as much as possible (as it should be), so there's a reason he's keeping his private life "private." Of course, the paparazzi pics are nice to generate some buzz, but he doesn't want to be known publicly just as Gigi's boyfriend.
But Tyler's final comment to ET about Gigi crosses the line of how far I can suspend my disbelief: "She's an amazing person, we've had a great time together. We've hung out a few times, that's all."
A. FEW. TIMES. HAHAHAHAHAHA.
If you're wondering why I literally can't breathe after reading that, let me direct you to my timeline of Tyler & Gigi's relationship, where I catalog no less than eight times that Gigi and Tyler were definitely hanging out. And one of those was a weekend trip. And another one of those was HER GRANDMA'S FUNERAL IN HOLLAND. I know that "a few" is kind of a vague term, but I just did a scientific poll around the office, and literally no one things the number eight is included in "a few." LITERALLY NO ONE.

Tyler, I love ya, and I don't even really care if you want to talk about your personal life. But to act like he barely knows Gigi, and that nothing has really been going on between them is a straight-up lie. If you don't want to talk about it, just don't talk about it! But no one is buying that Gigi introduced you to Taylor Swift because you were some guy that she's just friends with. Child, please.
Images: Giphy (2)
Tyler C. And Gigi Hadid Were Hanging Out Last Night
I think the world might fully be coming to an end, because I should not be this invested in the love life of a Bachelorette contestant. Last week, we all watched as Hannah broke Tyler's heart, and then had her heart broken by Jed, and then basically slid into Tyler's DMs live on television. It was a cute moment when Hannah asked Tyler to get a drink with her, but I wasn't convinced that it was actually going to go anywhere.
Well, apparently I was wrong, because it only took two days for Tyler and Hannah to start banging like a screen door in a hurricane. Maybe. All we actually know is that Tyler was seen leaving Hannah's apartment early Friday morning, so I'm letting my mind fill in the blanks. If the photos were to be believed, were Hannah and Tyler really back together? Did she wind up with her fairytale Bachelorette experience after all?
Well.. not so fast.
No sooner had we gotten over the high of seeing Tyler doing a walk of shame out of Hannah's place, than Gigi Hadid came along and threw a wrench in this whole thing. As you might recall, we all noticed a couple weeks ago when Tyler and Gigi started following each other on Instagram. We weren't sure what it meant at the time, but there was no way it was just a coincidence. Thankfully, it didn't take long to figure out where things were headed, because Tyler and Gigi were spotted hanging out at Dumbo House on Sunday night.
I think I might be obsessed with this? Tyler and Gigi are definitely in the same league, and are probably two of the most attractive people on the planet. I don't know if they're headed anywhere serious, but it makes sense that they would have a good time together. Also, Dumbo House is the perfect place for them to hang out, because you need a membership to get in and you're not allowed to take photos there. Whoever shared this photo, I have a feeling that their membership might not get renewed for next year, but I'm glad they sacrificed to give us this information. They are doing the Lord's work.
We're still very light on information about what Tyler and Gigi did on Sunday night, but so far, there haven't been any photos of him leaving her apartment. Tragic. More than anything, his recent, um, activities with Hannah and Gigi make me think he doesn't have any desire to be the Bachelor next year. Honestly, it's already a miracle that everyone loves him so much, so I feel like if he went on the show, he would probably just risk doing something asshole-ish and ruining his reputation. (CC: Dean Unglert.)
Also, Amanda Hirsch (@notskinnybutnotfat on Instagram) posted this DM with someone who apparently has behind the scenes knowledge about Tyler.

Obviously, all of this should be taken with a decently sized grain of salt, but it's definitely interesting to think about. It makes sense that in the mainstream modeling world, Tyler might have more opportunities if he doesn't go on The Bachelor. He might get more followers in the short-term, but he really doesn't need the help with his career. He's already the most-followed man in all of Bachelor Nation, and his season just ended a week ago.
I'm excited to see what happens next with Tyler, both in his career and his personal life. I really wouldn't be surprised if we see more of Tyler and Gigi together, and maybe he'll keep hanging out with Hannah a little bit, but I don't think their relationship is really headed anywhere. Hannah had her chance, and she blew it. I don't think Tyler hates Hannah, but he's on his own journey now, one where he's hot and famous and the world is his oyster. Meanwhile, I am already screaming over Mike possibly being the Bachelor, and I already forgot that Jed Wyatt exists. Sad!
Images: thebetchelor (2); notskinnybutnotfat / Instagram