Rachel Lindsay Said What We're All Thinking About Arie Being The Bachelor
Somehow, some way it's already almost time for The Bachelor to start again. Does it not feel like just yesterday that ABC announced that they were gonna go with a random grandpa fuckboy instead of a gorgeous man god? I know it's been months now but the pain is still so real. After the announcement, we heard from pretty much everyone saying how they felt about it. Reality Steve, Arie's ex girlfriends, Flat Tummy Tea models former contestants of the show… You name it. The only person we hadn't heard anything from was Rachel Lindsay, which is weird because a) she was the most recent lead and b) she's hands down the betchiest of all Bachelorettes (come at me, Jojo and Trista fans) so she's the only person we actually GAF about hearing from. Well luckily, she finally gave her opinion on the whole thing and instead of some stupid af ABC-written pile of bullshit about how great it is, she said she thought what all of us were thinking too: "Who?" Lol. I love her.
She said she didn't know who he was because she never watched the show before, but like, I did and I still don't know who tf Arie Lfghwdfkm Jr is. So don't worry, Rach. It wouldn't have helped. She went on to say that it seemed like Arie was in a better place now and ready to find love, blah blah blah. Sounds like he was (allegedly) finding plenty of love at nearby colleges with girls so young they could have been his daughters, but that's none of my business.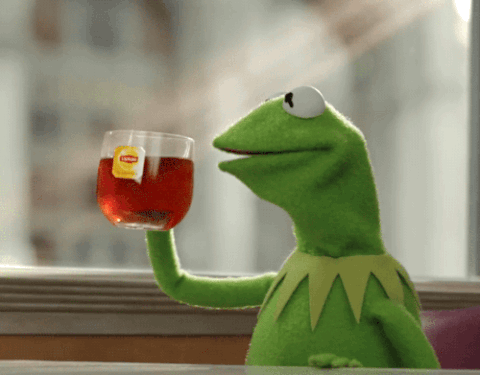 Tbh, I didn't really care what Rachel thought of Arie because she was like, 12 when he was actually on the show. I care about whether or not she was relieved the guy she should have picked, Peter Kraus, wasn't going to be on show making out with a bunch of girls and saying that for them, marriage was a possibility. That's what I want. Give me the dirt. Naturally, because Rachel is the model of beauty and grace, she said she didn't care either way and Peter deserved to find love.
Ugh. Rachel. Why you lying? You and I know that's not true. No one wants their ex to find love after them. You want them to die in a pit of misery and loneliness, wondering what could have been if they hadn't ruined everything with you. Fucking duh. I mean, I guess we can appreciate Rachel trying to take the high road and look like she doesn't care about him anymore. But we know the truth.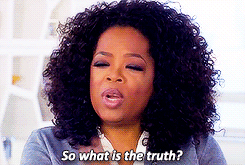 Jennifer Aniston & Reese Witherspoon Are Doing A TV Show Together
Friends fans, rejoice. At long last, Jennifer Aniston is heading back to TV, and her costar is none other than Reese Witherspoon, Elle Woods of our hearts and queen of business and Jennifer Aniston's own younger sister on Friends. The show doesn't have a name yet, but it's a drama about morning television and the challenges women in that industry face. (Cue a bunch of old men groaning about how women don't actually face challenges because a woman ran for president.) Not a ton of details yet, other than that it's being produced by Apple. Yeah, that Apple.
Apple announced earlier this year that they're hopping on the original content bandwagon behind Netflix, Amazon, and Hulu, so be prepared to steal your friend's login for yet another streaming service. We weren't sure how we felt about Apple trying to dominate yet another industry, but we're really okay with Jen and Reese teaming up, so we won't complain. Unclear if there will be any cameos from other Friends stars, but we're not ashamed to say that we're hoping for a little Ross, Rachel, and Jill moment. Yeah, we're trash people stuck in the early 2000s.
The last time Reese Witherspoon was involved with a TV project, it was a little show called Big Little Lies that was literally incredible and won like, every award, so hopefully she can work her magic again. There's no premiere date set for the show yet, but Apple has already committed to two full seasons, so there's a lot to look forward to.
Gird Your Loins, Ben Higgins Is Dating Again
As a living, breathing human being, I'm naturally fucking pissed Arie Lsdfgjsafdmn Jr. is going to be the next Bachelor and not someone qualified, like sexy man god Peter. So mad in fact, that I'm going to boycott the entire season. Does it help that Vanderpump Rules will be on at the same time on the same day? No, it most certainly does not. I probs wouldn't watch anyway. But because of this excuse of a season, I'm being forced to stalk previous contestants/current Sugar Hair Bear spokespeople and revel in the has-been drama that is their lives. It's a tough job, but somebody's gotta do it. So what's the latest? Ben Higgins is ready for a girlfriend again. Wow. In the words of philosopher Justin Bieber, so blessed, so moved, so grateful.
In an interview with PEOPLE, our fave ex-Bach said "I'm ready to be in a relationship again." Like, a fucking quote. I'm not summarizing. This is real journalism, people. In addition to the best news ever, he goes on and on about how much he sucks at dating, which is weird because he went on a DATING show not once, but twice. Who am I to judge, though? He also said he felt like he was cheating on Lauren by dating, which is even weirder because like, they aren't together and she already has a new boyfriend, so…? Hey, no one said he was smart.
But this is good news! Not only does this mean Ben and I could finally have our chance at love, it also means that Mike Fleiss and Chris Harrison and whoever else The Bachelor powers at be are can make up for their heinous mistake by bringing back the hottest nice guy to ever live. Or Ben, if you want, you can check your DMs and just respond to my messages and save yourself the heartache of going on reality TV to find love for a third time. Just a thought.
Your Favorite 90s Show Is Coming Back With A Dark Twist
In case you haven't noticed, Hollywood isn't that good at coming up with new ideas. Right now, we're deep in a trend of rebooting all the best shows from the '90s, which we have mixed feelings about. Like, yeah it's fun to relive our childhood, but it's a little much. But the newest reboot is one we can definitely get behind: Sabrina the Teenage Witch.
First, and most importantly, there will be no Melissa Joan Hart. As sad as it makes us, Sabrina will still be a teenage witch, and Melissa is in her 40s. Sorry sweetie, maybe next time. In fact, it sounds like the new show will be taken in a much darker direction, focusing on Sabrina's struggles against the evil that threatens her and everyone around her. Does this mean no talking cat? Because we're very emotionally attached to Salem.
The show is being produced by the same team as the new Riverdale, which makes sense because Sabrina was originally a character in the same comic world as Archie (who knew?). Also, that means there are totally going to be crossover episodes between the two shows. It's no Grey's Anatomy/Private Practice, but we'll take what we can get around here.
We really hope the producers get this one right, so basically just don't cast Bella Thorne as Sabrina. That's all we ask. It sounds like the show is still in the preliminary phases, so it could be a while before you're bingeing it in bed, but it's coming down the pipeline sooner or later.
Corinne Speaks On The 'Bachelor In Paradise' Scandal
All right, everybody, I'll skip the lofty introductions and get right to the point. We've been waiting for details about what happened between Corinne and DeMario on Bachelor in Paradise. New reports have emerged about the allegations and it's pretty much the worst-case scenario: Corinne claims she did not consent to the alleged sexual activity with DeMario. Sources close to Corinne say the famous napper was "in a blackout state" when she and DeMario started hooking up and she claims to remember nothing. She's reportedly upset at producers for not pulling the plug and protecting her.
Corinne's sources told TMZ, "several cast members told her they had voiced concern to people on the production crew that she was in no position to consent to sexual activity, but the crew did not heed their warnings." Production sources refute that claim to TMZ and insist "other cast members did not complain to anyone," even though PEOPLE reported multiple cast members tried to speak up and are upset the producers didn't intervene… but sure, let's go ahead and believe that the people who need to cover their own asses rn truly had no knowledge of what was going on.
Corinne's sources added, "Corinne has told her friends she has a boyfriend and wouldn't have done what she did—especially with cameras rolling—to jeopardize that relationship." According to TMZ, "Corrine doesn't fully blame DeMario because he too was drunk. She blames producers and has lawyered up."
One thing's for certain: This is a fucking mess. Buckle up, because this is about to be every highly publicized college campus sexual assault case times 50. We're about to see it all: victim-blamers, rape apologists, racists, feminists, skeptics. You name it, everybody's going to come out of the woodwork. The other thing that is for certain is that the producers really fucked up. I mean, even the concept of having a bunch of horny drunk singles marooned on an island for the (almost) express purpose of hooking up on camera is pretty fucked—you're not exactly starting with the foundations of active consent. Not to mention, this was almost exactly the plot of a Law & Order: SVU episode, so if Dick Wolf has thought of it, the ABC producers should have been on their guard 100% to prevent Bachelor in Paradise from turning into an episode of SVU.
Once again for the people in back, although sickening, these reports have not been fully confirmed. This definitely won't be our final update, so stay tuned for more on this developing shit show situation.
Chris Soules Is Trying To Get His Felony Charges Dropped
Chris Soules fans (do those exist?) can breathe a sigh of relief today, because he might not be quite as big of a dumbass as we previously thought. OK he still loses so, so many points for driving drunk and ultimately killing someone in an April accident, but the part about him fleeing the scene of the crime is now up for debate. Soules is trying to get his felony charge for leaving the scene of the accident dropped, because he says he actually stuck around and didn't bounce like a chicken-shit right after the accident. So, I guess, like, good for him on that matter? I mean, a literal human being is dead because of his actions but at least he (allegedly) tried to take some responsibility for that.
According to documents obtained by ABC News, Soules actually was the one to call 911 and stayed on the scene of the accident. Previous reports said he just hit a dude's tractor with a truck and then peaced, probably to seek emergency advice from Chris Harrison before making a final decision about whether or not to stick around. Soules' attorneys now allege that Chris stayed on the scene until emergency responders arrived, and then he went home. I assume to guzzle some water and try to seem less drunk.

There's even a 911 call to prove Soules tried to help this guy after the accident, which as far as evidence goes, seems pretty solid based off the countless hours I've spent watching crime documentaries on Netflix. No wonder Chris is so upset (beyond the fact that someone lost their life). I mean, I'd be pissed if I was actually sort of trying to do the right thing—after doing a really, really bad thing—and then a responding cop didn't happen to mention I at least made some sort of effort.
Soules has been super roasted by the media (#guilty) for fleeing the scene that he apparently didn't flee. How's that for fake news, huh? Does it change what happened? No. A man still died and that's very tragic. But at least I can go back to liking him more than I like Nick, which is still not very much at all.

Soules is currently out and about in Iowa (just picture that for a sec) on a $10,000 bond, but he's due back in court on Tuesday in what will certainly be, as Chris Harrison would say, a historic day for Bachelor Nation.
ABC Is Trying To Kill Us By Bringing Back 'American Idol'
The bar for a TV reboot has officially been lowered. The finale of American Idol was barely a year ago, but now three out of four major networks are fighting over who'll get to bring it back. If you just audibly groaned, that's the correct emotional response. Welcome to Trump's America.
If you're wondering how we got here, let's break it down: earlier this year, word got out that FremantleMedia, the show's production company, was shopping around a revival and was in talks with Fox and NBC. The info was vague, but it didn't come from nowhere. Somewhere in LA, we could already sense Ryan Seacrest getting his tips re-frosted and Paula Abdul popping half a bottle of Xanax. That somehow fell through, but then yesterday news broke that ABC now wants to bring American Idol back next year. Apparently the show is "the hottest property out there," which is either a blatant lie or a very scary truth.

We're really unsure what we did to deserve this. Sure, we liked American Idol back in like 2004 when we were in middle school and we thought Ruben Studdard was a lovable teddy bear, but who the fuck thinks this is a good idea now, in 2017? The show was literally canceled a year ago because of bad ratings, so what makes all these TV execs think it'll make them a shitload of money this time around? This is like when you answer a fuckboy's 2am "U up?" text for the 16th time hoping that this time he'll ask you for a relationship. At this point, Hollywood producers have less creativity than Simon Cowell's supply of shirts.
None of us are excited for the potential return of American Idol, but here are a few 2000s reboots that we could get behind:
1. 'The O.C.'
Pour one out for this classic, gone too soon. All they really need to do is find a way to bring Marissa back from the dead, and this could be lit AF. Honestly we'd watch Mischa Barton just live her life on a hidden camera, so someone should make this happen.

2. 'The Hills'
Look, we know everything that happened on this show was fake as fuck. So what? It was entertaining as hell, and we'd love to see some of these girls (*cough* Lauren and Heidi) forced to be in the same room again. Now that they're like, all moms there would be a super interesting new dynamic. LC forever.
3. 'Sex and the City'
Yes, we know they did two movies and the second one sucked. We don't care. This epic girl squad deserves a full season reboot, no questions asked. Doesn't HBO just like, keep Sarah Jessica Parker locked in their offices or something?

4. 'Paris Hilton's My New BFF'
Moment of silence for the fact that this ever existed. Yes it's trashier than the culmination of all my late-night decisions, but we would watch a reboot of this show in a heartbeat. Now the poor contestants would have to help Paris DJ at some club in Ibiza and compete to be the first to release a sex tape, and it would absolutely be an incredible shit show.
5. 'Friends'
We will never not want a legit Friends reunion. We know it probably won't ever happen, but nevertheless, we persist.

6. 'Gossip Girl'
Need we say more? If you could get Blake Lively to leave her palace complex in upstate NY, this could truly be epic. Leighton Meester definitely doesn't have anything better going on, and we would kill to see Blair Waldorf as a mom.
7. 'Punk'd'
This could just come back on Youtube or some shit like that, but who doesn't want a little bit of Ashton Kutcher running around fucking shit up in their day? Horrible people, that's who. Still waiting for Ashton to pop out of the woodwork and tell us we've all been punk'd for the last six months tbh…

8. 'Sabrina the Teenage Witch'
This show was everything. Stupid jokes, cool ~magic~, and Melissa Joan Hart getting herself into literally every embarrassing situation you could imagine. Netflix, start the paperwork, because this would be the perfect thing to bring back. We'll take 10% on the back end as a small finder's fee.
9. 'Alias'
Now that Jennifer Garner is officially done with Ben Affleck's bullshit, she could use a project to really devote her energy to. Aka time to bring back Alias! Jen was always an underrated badass, and she could definitely get back into it.

10. 'The Amanda Show'
Amanda Bynes has had a rough few years, and we really have no clue where she is now or what she's been up to. Seriously, where's Amanda? Can someone please let us know or alert the proper authorities? Wherever she is, Amanda needs to find a way to become a normal person again, and going back to her roots would be the perfect thing. Bring in the dancing lobsters, rake in the cash.
Our Prayers Have Been Answered: 'Big Little Lies' Season 2 May Happen After All
Caution: spoilers ahead.
The season finale of Big Little Lies left us all with endless questions. What's going to happen to Celeste and her kids? Will Madeline leave Ed? Is someone going to jail? Is it possible for a man to look like Alexander Skarsgard and not be absolute garbage? Most importantly, will there be a season two?
Because the show was adapted from a book, we thought we knew the answer to that last question: no. The novel ends with Perry's death and some other bits of character development like Bonnie's backstory, but that seems to be about it. Devastating right? Like almost as tragic as naming your daughter Amabella.

But wait! It turns out that people were so obsessed with watching the sordid and tortured lives of these rich white women (who would have guessed?) that the HBO producers and original writer, Liane Moriarty, are considering continuing the story beyond the ending of the book. There's plenty of material to work with there, but just in case Moriarty is out of ideas we've brainstormed a few new plot lines to explore.

Will Celeste ever get closure? Considering the fact that her horrifically abusive/criminally attractive husband just got murdered by a 90 lb. yogi, it seems like that therapist would play a much bigger role in season two. Is her son doomed to the same violent fate as his father?
Wow about the fact that we went a whole season and never addressed that Ed spent most of his free time eye-fucking his teenage step daughter. I'd love some development there, HBO.
Will Chloe achieve her dreams of owning a record label before she graduates first grade? I'd put money on it.

Probably most pressing: at what point will every husband in this show just stop being the fucking worst? How many of them have to die at Montessori school events before they get the hint that they are on thin ice? In fact, can a plague just hit Monterrey that kills every single man except Ziggy? Imagine how exciting the next charity gala would be if we didn't have to pretend to enjoy a bunch of shitty Elvis costumes.

Once the show starts racking in Emmy's and Golden Globes, a season two seems inevitable. At least we'll get to watch Alexander Skarsgard on award show red carpets before he hides away in Sweden, waiting for the next casting call for a Nordic God who mistreats women.