The 70th Annual Emmy Awards Recap: Hollywood Loves Itself
Hello all! Last night was "the biggest night in television" (no, not the Super Bowl), the 70th Annual Emmy Awards. It's the night that Hollywood pats itself on the back for adapting books creating innovative and thought-provoking TV. So basically like the Dundies, but not at Chili's and Steve Carell is only there sometimes. Lots of your favorite shows and people were nominated, even though I looked it up and unfortunately they couldn't legally give all the awards to Law & Order: SVU. So here we are. Since I'm sure you all watched very attentively, I've broken this recap into sections instead of transcribing the entire blessed event. If you'd like a full transcript, I'm sure you can find it in Colin Jost's sad, handwritten book entry from last night. Let's do it.
The Hosts/The Opening
The show opens with Kate McKinnon and Kenan Thompson, and I'm immediately wondering if the hosting duties were passed off to them. Might be a better show! Instead of hosting, they naturally burst into a song called "We Solved It," where they mock the fact that Hollywood is so proud of the limited strides they've made in diversity. They're joined by people including Kristen Bell, Tituss Burgess, Sterling K. Brown, RuPaul, and Andy Samberg in the role of "sad straight white boy".
I appreciate the song because it's probably the most self-aware that Hollywood is going to get all night. Although, is the joke with Aidy Bryant pretending to harass Milo Ventimiglia a little awkward? Not saying I wouldn't do it, but maybe not on TV? And considering the amount of actual sexual misconduct that goes on in Hollywood, perhaps it's a little distasteful. Let's ask Terry Crews!
The hosts finally come on stage and look visibly relieved that other people have killed 10 minutes for them. Only 2 hours and 50 minutes to go, guys! You're doing amazing, sweeties! Hosts Michael Che and Colin Jost look very handsome in their tuxedos (those are tuxes, right? I know nothing about men's suits so DON'T @ ME). I don't know much about them in general since I'm usually already asleep out partying when SNL comes on. What I do know is that Scarlett Johansson has finally let Colin out of the friend zone, and that one time I saw my friend Jocelyn comment fire emojis on Michael Che's Instagram, and she knows comedy.
The whole monologue is basically  70% Roseanne jokes and 30% calling out the diverse nominees. I have a feeling this diversity conversation is going to be the main theme of the show, at least until they start giving the awards to all the white people.
The best part of the monologue is clearly when the camera pans to Chrissy Teigen (Tie-gen), who visibly recoils. That will be good for about a week of memes.

The world is Chrissy, Chrissy is all of us.
I do appreciate that Michael and Colin finish up the monologue and jump right into announcing the awards. At this rate I can be asleep by 11pm, thank god.
The Winners
So now let's move on to who won the award show, literally and metaphorically.
The presenters/the audience. At first I was confused by the fact that the nominees were announced before the presenters even came out. I felt like I was taking crazy pills! But, as the show was wrapping up on time, I came to appreciate the fact that I didn't have to listen to a C-list TV star stumble through Nikolaj Coster-Waldau's name for 15 seconds. But yes, it did feel a little like I was having a stroke every time they did it.
Alex Borstein. BRAS ARE THE ENEMY! And she knows it. When Alex went up to accept her award for The Marvelous Mrs. Maisel, she proudly marched on stage without that straitjacket for the chest we all call an undergarment. Now, I'm not saying I wanted to see her nipples, but if her nipples wanted to see us, we should have let them. Another round of applause for Mrs. Ungermeyer from The Lizzie McGuire Movie having a f*cking Emmy.
The Marvelous Mrs. Maisel. Y'all, Amy Sherman-Palladino CLEANED UP last night. She won for Writing, Directing, and Outstanding Comedy Series, and she did it all while dressed as Britney Murphey's character in Drop Dead Gorgeous. Hooray! I always want my Gilmore Girls crew to go on to great things! Plus, she said she's going to put her Emmys in her panic room and now I know we need to be friends because I'm in the market for one of those. (Talk to me about conspiracy theories, fellas, I'm very stable.) She also called her husband the "Sid to my Nancy," and her "consigliere" which makes me wonder if she was trying to send a subliminal message that her husband might kill her? Again, come to me for all your conspiracy theory needs.
Angela Bassett. Did you guys see Angela Bassett last night? She looked like a flawless angel who lives in an Instagram filter. She is SIXTY!! And damn it, she looks better than us all. She must have learned some tricks when she played a VooDoo priestess on American Horror Story, because there is clearly witchcraft at work here. Angela, if you're reading this, drop your skin care regimen. But maybe take one look at Rachel Brosnahan's name before announcing the winners? Just sayin'. 
Leslie Jones. Leslie got to be a part of the best presenting duo with RuPaul, she was visibly shocked and delighted by the surprise proposal, and was SO vocal and supportive when Regina King won. I would watch an entire TV show that's just Leslie Jones reacting to things. Tbh, that would probably be more entertaining than the Emmys. Isn't that basically what SNL is nowadays?

Cute Couples. Um can we all take a minute to appreciate that Matthew Rhys' accent ups his hotness factor by like, a lot? I'm obsessed. Plus, I love that he and Keri Russell are a couple and that she told him if he proposed she'll "punch me clean in the mouth."

Sandra Oh-My-God. Sandra may not have won her category (boo), but she brought her adorable parents to the ceremony with her. Her mom is a STAR, and when we saw her whispering to Sandra during Claire Foy's speech I imagine she was saying "you're still my person," or maybe telling her she's a big disappointment. Either way, her presence was appreciated. 
The Losers
Ted Danson. It is CRIMINAL that Ted is the only one who got nominated from The Good Place. I'm basically just using this space as my plea to all of you to watch that amazing, hilarious, and creative show and that we all collectively find a way to give D'Arcy Carden an award soon. Anyway, Ted's still a winner in my book. Take me to the Bad Place, Ted! I'll go there willingly with you.
The Maya Rudolph/ Fred Armisen bit. What WAS that? I feel like there were a lot of useless time wasters in this show, and this was definitely one of them. If you're going to use Maya Rudolph, please do better, and DON'T dress her up as an American Girl Doll from the 1600s. Homegirl looked like Annabelle. Maya is a treasure and she should be treated as such.

Betty White. I mean, we all love Betty White, but once again I ask: what WAS that? I don't think they gave her an award, unless I missed something? This was another time waster. When they were storyboarding the Emmys, did some drunk producer just say "This is where we'll bring out Betty White and let her riff off script," and everyone was too tired to argue? It's the only thing that makes sense.  
Will Ferrell. Another time waster! "Will, we have 10 more minutes on this telecast, and only two awards to give out. STALL!"
The announcers. Why didn't they announce when winners were coming up on stage how many times the person had been nominated and how many times they had won? I like to know who is a first-timer and who is a greedy motherf*cker. Is that too much to ask?
The OMG
The proposal! Leave it to the guy that directed The Oscars to know what will make a good show. Glenn Weiss got up there and shot his shot. Men, take notes. And whoever directed last night's Emmys needs to be sending Glenn an edible arrangement or something today. And the kind with chocolate covered strawberries, not the cheap stuff.

Hannah Gadsby. In the 30 seconds or so that Hannah had to present, she hilariously summed up how women are feeling right now. Her take was pitch perfect. Michael & Colin WISH they were this funny. Netflix is about to see an absurd increase in Nanette viewings starting today.
Final Thoughts
Guys, is The Marvelous Mrs. Maisel really that good? I never watched it based on my mother's poor review, but I've been noticing lately she only likes "good, clean fun," so maybe I should be looking elsewhere for recommendations? Let me know what you all think if you watched!
All in all, the show was mercifully short and light on Justin Timberlake, which is really all I can ask for in an awards show. Thanks for reading!
Images: Giphy (5)
DASH Is Closing, So We Found The 10 Most Heinous Items Ever Sold
Remember when Kim's voice was five octaves higher, Kourtney was hooking up with girls in Miami, and you dreamed of working as a DASH Doll? The Kardashian empire has come a long way, and as much as Kris Jenner would deny it, DASH has been outdated for a while now. The boutique used to be this exclusive and trendy brand, but now it's just an old hobby that Kylie's older sisters did before they all had nose jobs kids. The sisters just announced that all DASH stores are officially closing, so we thought we'd do one more dive through the website to see some of the weird shit that was being sold. Here are some of the worst things we found.

Because everyone wants a giant shiny DASH on their car keys. Subtle.

Is it a necklace? A bra? A choker? An S&M toy? Yes to all the above. Also, probably a choking hazard.

Is it just me or is Wildfox getting less and less relatable as time goes on? Regardless, I'd like to find the Kardashian that approved this sweatshirt for the store.

Just when you thought Kris Jenner was milking every ounce of her kids' talents for fame, she suddenly shows up with her own cookbook and gets it in her daughters' store. Also, like, *as if* she cooks.

I think the only thing worse than wearing a bedazzled bandeau is wearing a bedazzled bandeau that says FIRE across your boobs in a weird Old English font. I'm concerned.

To commemorate that one episode where Khloé goes to Morocco.

"I'm looking for a confusing and highly uncomfortable white lace bra that literally goes with nothing."

I can't imagine a single time when this top would be appropriate. As if the pine green color isn't bad enough, this is like, a fancy work top that happens to expose your nipples. Should I call HR?

*Kourtney wears plaid once.*

Unless you worked at the store or bought this as a joke, there is no excuse for wearing this in public. I'm done.
Images: DASH (10)
I Ate Like Gwyneth Paltrow For A Day And I'm Still Hungry
People give Gwyneth Paltrow a hard time for her alternative wellness methods and her super organic diet, but she's obviously doing something right. Like, this woman is literally the face of all things healthy, and she looks better in her mid-forties than I do in my early twenties. I mean, Gwyneth has admitted she'd "rather die" than let her kid eat Cup-a-Soup. Those words straight-up came out of her mouth. It seems extra, but let's not forget that kid's name is Apple. But is Gwyneth Paltrow's diet realistic for the normal person? I decided to find out firsthand.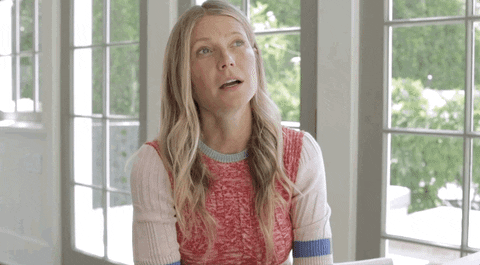 The Experiment
For this experiment, I decided to eat like Gwyneth for a day. Well, I actually considered doing a full week, but by the end one day one, I was over it and was severely craving a piece of milk chocolate. But more on that later.
I studied up on Gwyneth's wellness company, Goop, and I even bought one of Gwyneth's cookbooks, filled with some of her go-to recipes. I also read about her tragic dietary restrictions, but more on that later, too. I stocked my fridge with organic veggies and farm-raised fish, and lived a day according to Gwyneth Paltrow's diet. Here's how it went:
Breakfast
The first thing you should know is that I cheated before 9am. I'm sorry, but I just really needed a coffee. Because of her food sensitivities, Gwyneth tries to stay away from all caffeine, alcohol, dairy, gluten, corn, nightshade vegetables, soy, sugar, shellfish, white rice, and eggs. So, basically everything sold in a grocery store. I told myself I'd stick to Gwyneth's rules all day, but caffeine would be my one cheat. I feel bad about it, but it was one cup. Let's move on.

Gwyneth says she starts every day with a green juice that she makes from scratch at home. She calls it "The Best Green Juice" and it consists of kale, apple, lemon, mint, and ginger. I personally don't own a juicer, but I conveniently live down the street from Pressed Juicery, so I bought a bottled green juice with those ingredients. For $6.50 it wasn't bad, but it also wasn't good.

Aside from her green juice and some supplements, Gwyneth doesn't eat a real breakfast. This was sad for me to learn because as I mentioned in my Intermittent Fasting experiment article, I love breakfast. Gwyneth snacks occasionally, which was good news for me because I was still starving after the juice. She likes to eat raw almonds soaked in water, since apparently regular dry almonds are hard to digest. I ate my wet almonds while my tummy rumbled. It was a sad morning.
Lunch
Finally, lunch. Gwyneth likes to eat a "low-carb lunch," and it's usually a salad. I wasn't mad about this because salad is my preferred lunch anyway. In fact, Sweetgreen recently sent me a branded SG hat and a pin for spending so much money at their establishment. You're welcome, Sweetgreen.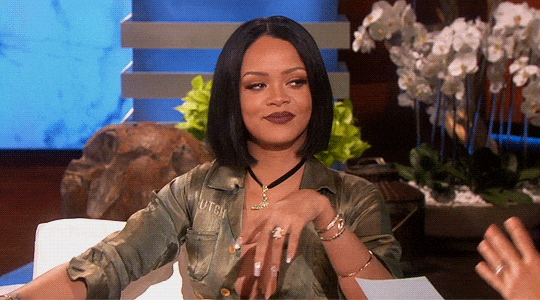 So anyway, knowing I would cook something from Gwyneth's cookbook for dinner, I decided to pick up a salad for lunch and make it as Gwyneth-esque as possible. I chose a custom salad with kale, romaine, butternut squash, quinoa, apples, carrots, and broccoli. I went with just olive oil and a lemon squeeze for the dressing, and obviously no bread, because *low-carb.*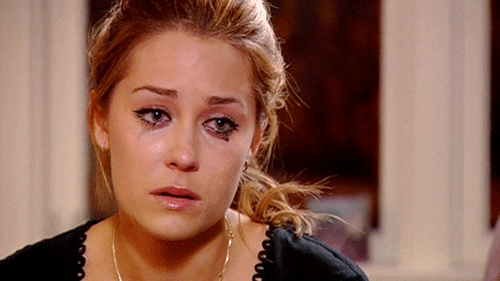 Snack
The salad was good, but I got hungry again couple hours later. I started browsing through the Goop website to see if I could find a snack Gwyneth would approve of. I was craving something sweet, so a post about sweet potatoes caught my eye. I love sweet potatoes, so if Gwyneth snacks on sweet potatoes, it was happening.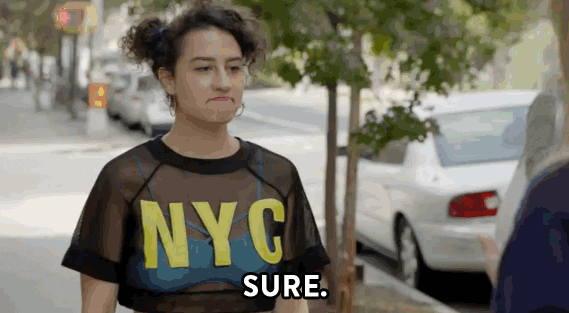 I sliced a Japanese sweet potato, which are the ones that are purple on the outside and white on the inside (game-changer, by the way), and I popped it in the oven at 400 degrees. It sat in the oven for 35 minutes, and I ate it in three minutes. I immediately regretted not making more.
Dinner
By dinnertime, I was frankly quite tired of this lifestyle. I'm usually a healthy eater, but even some of my fav daily staples like eggs and Greek yogurt weren't allowed because of Gwyneth's food sensitivities. I did some more stalking on Gwyneth's daily routine, and it turns out she doesn't actually follow this diet all the time. Although her doctor tells her what to eat and what not to eat, she lets herself have red wine and carbs when she wants. She even Instagrammed a picture recently of some cheesy pasta dish that looked bomb (but that I'm not completely convinced she actually ate). But most of the time, it's lean proteins and veggies and wet almonds.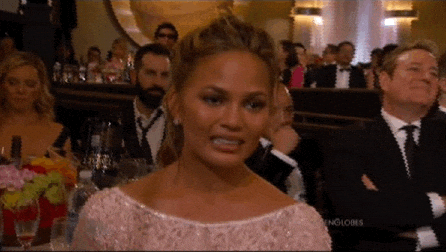 For my dinner, I decided to find a simple fish recipe in her the cookbook, It's All Easy. Turns out it's not actually A easy. I flipped through the book and looked for a recipe that involved the least amount of prep time and the least amount of ingredients. Call me an over-achiever.
I settled on the Nicoise Petrale Sole, which sounds super fancy and complicated, but it's really just a white fish prepared with capers, cherry tomatoes, olives, basil, white wine, olive oil, and some salt and pepper. I let it bake in the oven at 400 degrees for about 12 minutes, and then enjoyed my dinner. It was actually really good. Usually I'd roast some veggies on the side, but apparently Gwyneth doesn't eat "nightshade vegetables" and I didn't feel like exploring the depths of Google to find out what would be allowed and what wouldn't.
I had an apple with almond butter for dessert and started daydreaming about the Venti cold brew and bowl of oatmeal I would inhale the next morning. Sorry Gwyneth.

The Takeaway
Gwyneth is obviously killing it, and if this lifestyle is the reason for her insane bod and glowing skin, there's obviously something to it. But I think it's also important to keep in mind that Gwyneth drops a ton of time and money on fitness trainers, massage therapists, acupuncturists, estheticians, and other professionals. Although I enjoyed everything I ate (excluding the wet almonds), I was still pretty hungry after each meal, and all I wanted was an afternoon iced coffee. It's obviously not the diet for me, but some of her recipes look amazing and I'm down to try a few others. But like, only the easy ones. Don't push it.
Images: Giphy (8)
The Best TV Shows And Movies Coming to Netflix in February
It's officially February, so that means the sun is still setting at 4pm, we're still trying to pull off knit turtlenecks, and we're still watching Netflix. Like, a lot of it. I'd say with the combination of the shitty weather, a boring Bachelor season, and the shit show of our political system, our society is at an all-time low, which means we can only turn to TV to make ourselves feel a little better. I mean, vodka helps too, but it doesn't give you as much material for elevator small talk at work. If you've already binged on all 10 seasons of Friends this month and you're in need of something new to watch, here are the best shows and movies coming to Netflix this month.
1. 'Meet The Parents' & 'Meet The Fockers'
Ah, two classic movies for Netflix & chill season. First of all, they literally go together, which gives you an excuse to keep the TV on for another two hours, and secondly, they're both equally great. I mean, there's nothing like the combo of Robert De Niro and Ben Stiller to make us forget about our own family drama, and also to remind ourselves never to agree to meeting the parents. It's always a trap.

2. 'Coach Snoop'
Watching Snoop in action is more mesmerizing than watching Cardi B give a live TV interview. Luckily for us, Netflix is literally giving us a show that allows us to watch Snoop in his very unknown natural habitat of little league football coaching. Is this real life? The answer is yes, and the show is coming out this week. Sit back, relax, and watch Coach Snoop coach a team of teenagers, no bong in sight.

3. 'Ocean's Eleven', 'Twelve' and 'Thirteen'
Apparently there's an Ocean's Eight coming out this summer, so I guess now is a sensible time to catch up on the other three. Ocean's Eight will be an all-female spin-off with a killer cast. We're talking about Sandra Bullock, Cate Blanchett, Mindy Kaling, Rihanna, James Corden, even Anne Hathaway (which is frustrating, but you can't win them all). Think of the OG trilogy as your pregame. The first remake of Ocean's Eleven (I know, it's confusing, and Hollywood has been out of ideas since 1970) and its subsequent sequels, though, feature the likes of George Clooney, Julia Roberts, Brad Pitt, and more.
4. 'The Joel McHale Show with Joel McHale'
We have to admit we have a soft spot for obnoxious stand-up comedians hosting their own shows, so we'll be watching Joel McHale's show. Joel McHale is known for his amazing pop culture shit-talking and fabulous celeb guests, so we're just praying his show is a fair combo of our two fav pastimes.

5. 'Project X'
This movie is so underrated, and we're totally into its revival, so thank you, Netflix. Project X was the movie that encouraged us to drink more and care less, and it also first opened our eyes to the hotness of Miles Teller (if you'd like to fight me on this, I'll be outside). The movie is all about high school seniors throwing a rager, so maybe it'll even hype us up to leave the house this weekend and get blackout enough to come home before even making it to the club. Ugh, I love being a responsible adult.

6. All 5 'American Pie' Movies
Another childhood classic. Why weren't these on Netflix already? I mean, the franchise was obviously overdone and dragged out way too long, but whatever, the jokes are funny and it just reminds us that life gets *somewhat* better after high school. On one hand, I feel like no one wants to watch the original from 1999, but on the other hand, most kids watching Netflix nowadays were prob not even born yet when it came out. Feel old?
7. 'Everything Sucks'
Speaking of the 90's, this Netflix original show is supposed to be set in 1996, and it follows high school freshmen through their v sucky lives. Honestly, it looks pretty good. The name caught my eye immediately, and the whole thing just feels like one relatable TBT. I mean, anyone who says they're not nostalgic for AIM and Tamagotchis is dead to me. Like, I still look for Dunkaroos in the pantry every time I'm drunk.
8. 'Queer Eye For The Straight Guy' Reboot
In case you've never heard of the original show, the original Queer Eye For the Straight Guy was on TV from 2003 to 2007, and Netflix is launching a reboot with an entirely new cast. The show will follow a new group of "Fab Five" guys who are lifestyle experts and like, D-list celebs with good taste. For example, the well-dressed host on Chopped who announces the mystery basket ingredients was one of the original Queer Eyes. Kinda sounds like our next guilty pleasure… we'll be watching.

Images: Tookapic / Pexels; Giphy (5)
Bekah M Has More Maturity Than Everyone Else On 'The Bachelor'
Sami and Aleen cover this week's episode of The Bachelor. Krystal's voice is again a target, but her tendency to give speeches consisting of empty inspirational quotes shows that her weird voice is actually one of her better traits. She has issues. Aleen can't stop cringing when Arie makes his moves, particularly on a certain 22-year-old. They conclude that Bekah actually has more maturity and poise than just about everyone, especially Arie. They wrap things up talking about glam-shaming, the controversial practice of calling people out for being too hot.
'Vanderpump Rules' Recap: This Is Feminism
What up, degenerates? Mostly speaking to myself here. This recap may be a little late because I went to bed at 9pm last night. What can I say. Day drinking as an adult is hard. Really takes the life out of you.
We open at Brittany and Jax's housewarming party. It's 1am and Ariana and Lala play the recording of Jax talking to Faith. Apparently it's too big of a legal nightmare to air the tape, which is why I will not be digging it up and posting it here, as one of you suggested in the comments last week. It was a good try, and I commend you for the suggestion, but I do not have the money to defend myself against Bravo's lawyers.
According to Brittany, on the recording Jax says he doesn't want to marry Brittany, he doesn't want to have kids with her, and they haven't had sex in months. Pretty much the standard stuff every guy has ever said to his mistress since the dawn of time, with the exception of "I'm going to leave her for you very soon."
Me and anyone who's ever watched Jax behave for more than 5 consecutive minutes: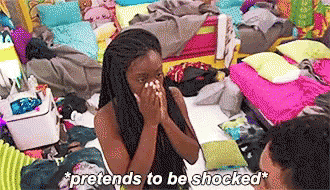 Brittany decides to play the recording on speakerphone for the entire party to hear. I love this new Brittany. This is fucking incredible.
Brittany: I've heard the recordings. You deserve to rot in hell.
Me, *crying*: Yas queen
Lala: God forbid women stand together against your bullshit. I'm done with these men thinking they can do whatever the fuck they want!
This is feminism. #MeToo
Back at the party, James is trying to be like "Don't let Brittany talk like that" and all the women collectively burst into flames and scream at him until he runs away. They need to play this episode of Vanderpump Rules at the next Women's March.
Jax: Why would Lala and Ariana do that?

Why would they expose the truth? IDK, because they're not shit people? Sandoval and Ariana fight about this because Sandoval (correctly) thinks that Ariana should have picked a better time, like for instance, not the middle of the night when everyone's been taking shots. Ariana completely misses the point.
Tom: So you approached Brittany with the recordin—
Ariana: I did not APPROACH Brittany! I was sitting on the patio with her.
I honestly love these people. Here we have Sandoval trying to be like "wrong time dude" and Ariana's getting irate over the semantics of the word "approach". This is a misunderstanding of epic proportions. One day they'll teach this in history classes. I could see an entire war being started because Ariana genuinely did not believe she "approached" Brittany with the recording because she was already sitting with her.
Am I the only person who thinks calling James' party See You Next Tuesday is genius? Maybe he should quit DJing and get a job in marketing.
James says he's not going to drink during his DJ gig, which means we'll see a cut to him taking a bottle of Jaeger to the face in approximately five minutes.
Also, I am taking a recording of James screaming "WHYYYYY" and setting it as my ringtone. And this picture of Lisa is now my phone's wallpaper. I'm really fun at parties.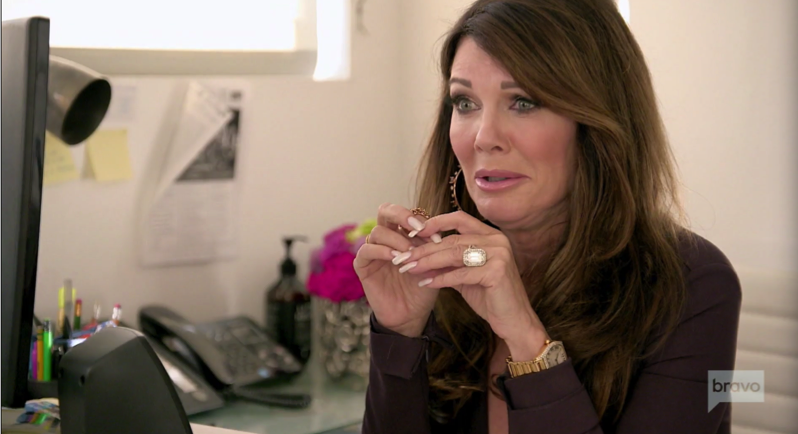 Lala, Sandoval, and Ariana go to Scheana's house. I think it's hilarious that Scheana bought a fruit platter for them, and I hope I'm not the only one. Like, this girl shits on Shay for only eating microwave dinners and she can't cut up some fruit? IDK, I'm getting my period and I just got ghosted by a guy who lives in New Jersey, so making fun of these (fellow) trash humans is all I have going for me rn.
Sandoval is completely correct in that the time to bring up this diabolical recording (one more time for the people in back) is not at 1am when you're all wasted! Between Schwartz refusing to stop blacking out so he'd quit cheating on his wife and now this, I'm beginning to think Vanderpump Rules is one giant satire. Can people really be this averse to logic and reason?
Jax walks into the kitchen the next morning with Brittany and the first thing out of his mouth is "I have no words." Ok so then… why are you talking…

This is peak manipulation, blaming Brittany for "her actions" when Jax objectively was the one who did something so completely fucked up.
Brittany: He's embarrassed and now he's turning it around on me.
She finally gets it! Who is this new Brittany? New Brittany for President!
Ladies, this is gaslighting. Look it up, know the signs, and don't let it happen to you. Whether your boyfriend tries to go to hang out with your roommate behind your back and then blasts you for your "jealousy issues" (totally random example that didn't happen to me at all) or he tells another woman that you basically mean nothing to him and he's not attracted to you and then gets mad at you for daring to expose his wrongdoings, that is gaslighting. It's extreme manipulation, and it will fuck you up. So don't stand for it. This has been a friendly PSA, and also my weekly shading of my piece-of-shit ex-boyfriend. Look, this really is all I have at this point.
Ok, back to the recap.
Brittany to Jax: Go ruin another girl's life. You will, you're dirty.
Y'all. Brittany has snapped. I cannot say this enough: I am living for it.
Ariana says to Sandoval in front of Scheana, "I think we should break the fuck up." Honestly, what would this show be if these people had any concept of private conversations?
Stassi goes to a speakeasy behind a bookshelf to meet Patrick and says "you're not going to meet commoners there" i.e. in a bar behind a bookshelf. Stassi's gonna be real disappointed when she reads about the New York City speakeasy trend of 2016.
Schwartz is telling Patrick at this dinner about how he blackout cheated on Katie and Patrick says, "If you don't remember it, it's over." *Unscrolls three meter-long sheet of parchment* *Adds this to the ever-growing list of why I hate Patrick*

There's not a whole lot to report on this studio session with Lala, James, and Sandoval, other than Lala continuing to talk like she's a background cast member on Real Housewives of Atlanta. As Nene would say, "girl, bye."
Tom Sandoval starts playing the trumpet and he's like "I just lose myself in the music" *plays the trumpet like Squidward plays the clarinet*
Actually I'd rather listen to Spongebob transform himself into Squidward's clarinet and scream "La la la la" (y'all know the episode I'm talking about, don't even play) than listen to Sandoval play the trumpet.
Stassi and Katie come to Brittany's house for moral support.
Stassi: When are women going to realize Jax isn't worthy of dating?
IDK fam. If a six-year reality show documenting his every act of infidelity and subsequent lie about it hasn't done the trick yet, I don't think anything will at this point.
At See You Next Tuesday, Scheana confronts Katie about the Rob cheating rumors and basically says "keep my name out yo' mouth and I'll do the same." Good luck with that.
Katie: I think Scheana is just insecure about how quickly she moved onto Rob after she got divorced from Shay.
What the fuck is happening this season? Brittany is standing up for herself? I like Katie?? Can somebody check my vitals over here??
Scheana's telling everyone about this rumor that she "doesn't want to talk about," just like every girl who says she "hates drama."
So NOW Scheana pulls Jen aside to confront her about this rumor about Rob making out with someone.
Scheana: I don't want to ever speak of this again…
Scheana recounts what Rob claimed happened and it goes like this: "I used to date this girl at Toca Madera and I came and picked her up and twirled her around and maybe gave her a kiss on the cheek or… maybe it was more than that."
"Maybe."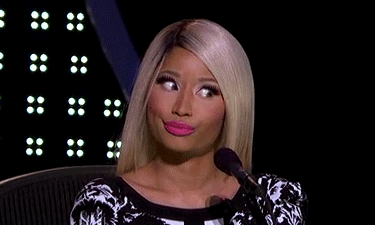 So basically after Jen recounts the same story she told Katie about the makeout, Scheana goes, "Well I trust Rob and I know he'd never do that. Case closed, bitches."
Man, can we PLEASE get a spin-off where Scheana is a homicide detective? It would go like this:
Detective #1: We have the suspect's DNA, fingerprints, an eye witness who saw him commit the murder, and before the victim died she wrote "ROB DID IT" in her own blood.
Scheana: Well I know Rob wouldn't do that so case closed, bitches.
Sandoval and Ariana kiss and make up and talk about things like mature adults, which is only interesting because this is Vanderpump Rules and literally nobody has ever done that before on the history of this show.
After calling her mom, Brittany sits Jax down and has a come-to-Jesus talk with him, and still he won't take responsibility! Holyyyy shit. I can't. We're literally watching him gaslight and manipulate her on camera. He's like "It takes two people to make a relationship work" but it only takes one to cheat sooo….???
Honestly, Brittany, Jax is not logical or even nice enough to merit this conversation. I appreciate that you tried, but you just can't reason with stupid. And manipulative. Just get out.
And that's all she wrote. Come back next week for another shade session of every man who's ever wronged me, peppered with the latest goings-on in the Vanderpump Rules universe. Thank you, and goodnight.
Nick Viall And January Jones Are Dating, And We're Concerned For Her
As if you needed further proof that the times we are living in are trash, one of the worst Bachelors of all time and Betty Draper are dating. Nick Viall and January Jones have been dating for two months, according to Page Six.
The two met because January told James Corden on his show that she loved The Bachelor. Nick Viall took that as a sign that he should be creepy and asked her to do Lip Sync Battle with him. January declined because she used to have class.
Jones told Corden this whole story when she went back on his show in November, so, like, probably roughly around the time she and Nick actually started dating. Direct quote from January during that interview: "You don't know if you like him or if he's a scumbag, and I think that's why I'm attracted to him, maybe."
I mean, she's not wrong. Also, that's exactly the same way someone would describe Don Draper. Maybe too many years on the Mad Men set has her perception all fucked up.
The pair reportedly spent Jones' 40th birthday together in LA along with some of her costars. That seems like she's robbing the cradle, but she really isn't. Nick is actually pretty old, 37. You just thought he was younger because he was trying to get it in with 24-year-olds when he was on The Bachelor. *Shudders*
You would think spending years working with Jon Hamm would elevate your taste in men, but I guess not. There's probably a great reason Nick has been publicly dumped so many times. I can't say I have really high hopes for this one to work out. January, don't say we didn't warn you.
We Asked A 'Bachelor' Contestant Everything You Want To Know About The First Night
The premiere of The Bachelor was a few weeks ago, but that's still the only episode I've seen this season. As I was watching, I had a lot of questions. Like, how come some of the girls get these cool intros and some of them show up with a little plastic penis? Is there a hair and makeup person on set to give everybody the same barrel curls? Well, we reached out to Amber (you know, the girl from Denver who got eliminated on night one), to ask her a few questions, and here's what she was allowed to tell us had to say.
Are you responsible for your own wardrobe, hair and makeup?
Yes, you are responsible for your own wardrobe but the first night they have professional hair and makeup artists to help us out.
How much do you think girls spend on wardrobe throughout the season? I imagine all those rose ceremony dresses would get expensive.
I know some girls spent hundreds of dollars just on their night one dresses, I got mine for $70 from Missguided. Packing for up to two months when you don't know where you'll be going is very tricky. I tried to work with what I already had but I also bought a lot of new dresses for all those rose ceremonies I didn't make it to haha! I made sure not to over spend and kept the tags on the new things juuuust in case.
Do you regret going on the show? Is there anything you would have done differently if given another chance?
It's a very surreal and unique experience and I would say that it is probably not for everyone. If you are thinking of trying it I think it's best to go in with completely open mind and not too many expectations. I put so much on hold and had to do so much to prepare before I left that I was really invested in the idea of being there for the long haul, which made leaving early even more disappointing. The first night is super stressful but it's a lot of fun getting to know all of the other girls. You have to be prepared that no matter what you will get some haters and internet trolls making fun of you so make sure you have a thick skin and can laugh at yourself.
If I had a chance to redo it I probably would do some things different. I definitely would have planned something more special for my one on one time with him. I wanted to have a nice, casual conversation but I think it's better to be extreme in that scenario. Bring gifts, plan a get to know each other game, anything that will stand out!
We talk more shit about The Bachelor on The Betchelor podcast, which you should defs listen to. Follow Amber on Instagram at @everyonceinastyle!