A Complete Rundown Of The Four Seasons Total Landscaping Mess
On Saturday, just as millions of us began drinking to celebrate Joe Biden's apparent victory in the Presidential election, one of the most instantly memeable moments of all time was being born in Philadelphia. Just minutes after media organizations finally began to call the race, Rudy Giuliani stood at a podium in the parking lot of Philadelphia's Four Seasons Total Landscaping, shouting about widespread voter fraud (of which no evidence exists). This unbelievable scene is already the stuff of legend, so let's break down exactly what happened in this real story that is somehow not an episode of Veep or a headline from The Onion.
On Saturday, as President Trump headed to the golf course, he tweeted that his attorneys would be holding a press conference that morning at the Four Seasons Philadelphia. You know the one! The fancy hotel where you got drinks at the bar once, but where you could never afford to actually stay. Turns out the President couldn't make a reservation there either, and his tweet was quickly deleted after the hotel clarified that no such press conference was taking place. The President soon posted an update, clarifying that the briefing was actually being held at Four Season Total Landscaping.
To clarify, President Trump's press conference will NOT be held at Four Seasons Hotel Philadelphia.
It will be held at Four Seasons Total Landscaping— no relation with the hotel.

— Four Seasons Hotel Philadelphia at Comcast Center (@FSPhiladelphia) November 7, 2020
A quick Google search revealed that the new location was, in fact, a literal landscaping company. Whereas the Four Seasons hotel is just a few blocks away from the Pennsylvania Convention Center, where votes were being counted throughout last week, Four Seasons Total Landscaping is 11 miles away, nestled between a crematorium and an adult bookstore in an industrial part of the city. When this location was initially announced it was hard to believe that they were serious, but the visuals of the press conference, with Trump signs plastered on the side of a dilapidated green building, confirmed that the location was exactly what it seemed.
The immediate narrative that took hold here was that someone on Trump's team must have made a massive mistake, and booked the wrong Four Seasons. That still seems like a likely possibility, but of course, the campaign would never admit that. On Saturday evening, as most of us watched President-Elect Biden give his speech, Trump campaign manager Corey Lewandowski tweeted praise for Four Seasons Total Landscaping, saying that they "are American Patriots," and that "All great Americans in PA use" their services. Sure, Jan.
All great Americans in PA use Four Seasons Total Landscaping. They love this country and are American Patriots. Thank you!!

— Corey R. Lewandowski (@CLewandowski_) November 8, 2020
Not everyone is convinced that the press conference's location was a mistake. Reporting from The New York Times suggests that the location may have been a strategic choice, given that the downtown area around the convention center had been largely overtaken by Biden supporters. Additionally, Four Seasons Total Landscaping, a women-owned small business that has grown substantially in its 27-year history, is also the type of American success story that Trump and his administration like to take credit for. But my favorite theory, which may only exist on Twitter, is that the location just off Interstate 95 was appealing to Giuliani & Co. because it would allow them to quickly GTFO of Pennsylvania after giving their press conference. Probably not a bad idea, considering that more than 80% of Philadelphia County voters chose Biden over Trump.
While another meaningless Giuliani press conference in a hotel lobby would have been quickly forgotten, Four Seasons Total Landscaping is something very different. On Sunday, as we all dealt with our hangovers from the previous day's celebration, the images of the Trump campaign's tragic last stand became the biggest joke of the moment, and two days later, we're still not over it. On Tuesday, an employee from Fantasy Island Book Store, one of Four Seasons' neighboring businesses, complained to TMZ about Saturday's commotion, saying that they were given no advance notice, and due to the swarm of traffic, "customers were spooked and couldn't get to Fantasy Island's front door." Fantasy Island isn't happy with Rudy Giuliani, but the employee told TMZ that "a check from Giuliani for a few hundred bucks would make things right." Uh, good luck with that.
But while Fantasy Island may have missed out on potential profits due to Saturday's press conference, Four Seasons Total Landscaping is suddenly reaping the rewards of their weird involvement in this whole situation. The owners of the landscaping business quickly capitalized on the attention, rolling out online merch and posting numerous updates on their Facebook page, thanking followers for their support, and adding that their phone lines are "blowing up with calls from the conspiracy theorists."
And of course, most importantly, the memes and tweets about this bizarre event have been absolutely on fire. In a Twitter poll from @jpbrammer that received more than 60,000 votes, Spirit Halloween was chosen as the ideal location for a campaign's last stand, though my personal choice would be the alley behind SUR.
where would your campaign's last stand take place. what would be your campaign's four seasons total landscaping

— JP (@jpbrammer) November 9, 2020
I myself considered driving down to see this historic landmark for myself over the weekend, and with an endorsement like this from SNL's Stefon, who wouldn't want to go? Honestly, there's nothing more convenient than being able to buy a dildo and a bag of mulch in the same place, so it seems like an ideal location, minus Rudy Giuliani.
Philly's hottest club is Four Seasons Total Landscaping. They've got everything: a crematorium, a dildo store, Rudy Giuliani pic.twitter.com/rFvBlCJi8B

— Drivont (@Drivont) November 8, 2020
One of Melania Trump's only tangible projects as First Lady was redoing the White House Rose Garden, which had kept the same design since Jackie Kennedy's time in the 1960s. Her new garden design received lukewarm reviews when it was unveiled this year, and some are hopeful that Dr. Jill Biden will restore the Kennedy-era landscaping. If she does decide to take on this project, she knows who to call…
I hope Jill & Joe hire Four Seasons Total Landscaping to fix the Rose Garden.

— 🗽866-OUR-VOTE (@Caissie) November 8, 2020
We've heard that the sex shop customers were caught off guard by Saturday's press conference, but just imagine those poor gardeners who wanted to pick up some supplies to do their weekend yard work. I would probably need therapy if I showed up to buy fertilizer and saw Rudy Giuliani yelling about dead people voting.
Imagine going to Four Seasons landscaping to grab some mulch maybe a shrub or two and there's a Trump press conference lol

— Chris Burns | Fat Carrie Bradshaw (@fatcarriebshaw) November 9, 2020
Obviously, a lot of important news has happened in the last few days, but we won't forget about the poetic chaos of the Four Seasons Total Landscaping press conference any time soon. I'm just waiting for the next family Zoom with my conservative relatives, so I can bust out my new Zoom background—can't wait!
Images: mark reinstein / Shutterstock.com; FSPhiladelphia, clewandowski_, jpbrammer, drivont, caissie, fatcarriebshaw / Twitter
Trump's Rally Was Flawlessly Trolled By Gen-Z
On Saturday night, Donald Trump made his big return to the 2020 campaign trail with a rally in Tulsa, Oklahoma. Political rallies usually aren't that interesting, but this one was different. In the lead-up to the big event, it stirred up controversy for a couple important reasons. The rally was originally scheduled to be held on Juneteenth in a city that saw one of the most brutal anti-Black incidents in our country's history: the Greenwood Massacre (also called the Tulsa race massacre). A century ago, Tulsa's Greenwood neighborhood was the wealthiest majority-Black community in the country, becoming known as Black Wall Street. One night in 1921, a Black man was accused of assaulting a white woman, and as news of the incident spread through the city, racial tensions erupted. White mobs ransacked the Greenwood neighborhood, killing Black people and burning entire city blocks. The attackers killed dozens, and caused millions of dollars in property damage. At a time when racial tensions are once again at a near boiling point, the timing and location of Trump's rally sent a clear message from an administration with ties to white supremacy.
Trump ultimately changed the date of the rally, tweeting that "Many of my African American friends and supporters" suggested that he not hold the event on Juneteenth. But the original date of the rally, while very alarming because of what it signaled, was not the only problem with the event. Maybe you have forgotten, but coronavirus hasn't gone away. Having a large gathering of people indoors and not wearing masks basically goes against everything the CDC recommends in regards to limiting the spread of the virus. Trump's mask-free rally plans were harshly criticized by public health experts. Before the event, it was revealed that six staffers setting up at the arena tested positive for COVID-19, but the campaign remained defiant.
In advance of the big event, the Trump campaign boasted about the incredible demand for tickets. The BOK Center has a capacity of just under 20,000, but Trump's campaign manager claimed that over one million people had requested tickets online. Some people lined up outside days in advance to make sure they could get in, and it was expected to be a packed house. In addition to the main event in the arena, both Trump and Mike Pence even planned to make speeches to the overflow crowd outside before the rally started.
Well, that didn't happen. According to the Tulsa Fire Department, the official attendance at Saturday's rally was just 6,200—only around one-third of the venue's capacity. The warmup events for the overflow crowd outside were canceled, because the overflow crowd didn't exist. Photos from the event show that the upper tier of the BOK Center was almost completely empty—a sea of blue chairs dotted with only a handful of MAGA hats.
Crush: I bet you have so many guys in your DMs
My DMs: pic.twitter.com/c4ePou1Exb

— Betches (@betchesluvthis) June 21, 2020
So… what happened? It's doubtful that anyone actually expected a million people to show up (especially considering the entire Tulsa Metropolitan Area has a population of just under a million), but it certainly seemed like Trump would fill the 19,000-seat arena without a problem. Well, as we do all too often, we underestimated Gen-Z. Specifically, TikTok users and K-pop fans, who claim to have brilliantly trolled the Trump campaign.
After the Trump campaign tweeted earlier this month inviting supporters to register for free tickets to the rally, the youths of the internet did their thing. Hundreds of users spread the information to their followers, encouraging them to register for tickets to the rally, even though they had no intention of going. It's unclear how many people ultimately participated in the prank, but clearly it was enough to inflate Trump's estimates of how many people were interested in attending. After this prank and their recent trolling of racist Twitter hashtags, the K-pop community is quickly earning my respect.
WE'REEEE BACKKKKK!

President @realDonaldTrump will be in Tulsa, OK on June 19 for a Make America Great Again Rally!

Register for your FREE TICKETS on the "Trump 2020" App or visit the link below.

Text APP to 88022 to download 🇺🇸#TrumpRallyTulsa https://t.co/ysjEZqHUTM

— Team Trump (Text TRUMP to 88022) (@TeamTrump) June 11, 2020
It's important to note that while the TikTok trolls did some amazing work here, they didn't actually prevent any Trump supporters from showing up to the rally. While the campaign encouraged people to register in advance (and got their phone numbers in the process), there wasn't a cap on free tickets that could be reserved, and admittance to the event was available on a first-come, first-served basis for whoever showed up. So while the Gen-Z masterminds f*cked with the expectations of Team Trump, they are not the cause for the arena being nearly empty.
So why didn't enough people show up? Maybe some were dissuaded by the reports of a million registrations, thinking that they wouldn't actually be able to get inside the rally. Maybe some were actually worried about the threat of COVID-19, even if the Trump administration claims it's no longer a threat. The Trump campaign, however, has been quick to point fingers at protestors outside the arena. Campaign spokesman Tim Murtaugh claimed that "radical protestors" were "blocking access to the metal detectors," hindering Trump supporters from making it inside. But reporters at the event have refuted these claims, saying that while there were some protestors outside the arena, no one had issues getting into the event.
We may never know the root cause of all those empty blue seats on Saturday night, but they were very satisfying. Thank you, teens, for perhaps the only piece of news this weekend that didn't make me want to rocket launch myself into the moon.
Images: Albert Halim / Shutterstock.com; betchesluvthis, teamtrump / Twitter
Trump's Mueller Report-Themed Merch Is Truly Insane
The money's in the merch is a phrase that I've had ingrained in my mind ever since watching Almost Famous — it's right there next to my unwavering love of Kate Hudson and the entire Hudson/Hawn clan. Usually, merch is a fun must-grab after three tallboys at a concert. However, it's hard to imagine that being the case at a rally for one President Donald Trump. Seeming to lack any real vision or creative direction, Trump's campaign appears to be monetizing his maniacal tweets in a recently added line of merch. Let us just say: it is just so bad. Like, even Kristen Doute, T-Shirt line queen, would be taken aback by how bad this merch is.
Let's dive in:
NO COLLUSION Beverage Cooler

We're guessing these were custom made for Justice Brett "I LIKE BEER" Kavanaugh, who enjoyed it so much, the campaign couldn't resist making it for the masses. I can't imagine anyone selling merch with their tweets on it, with the number of likes (at the moment the screenshot was taken…) and the time stamp, besides maybe a C-list YouTuber. Can't wait for the Official White House channel to teach me how to do a proper smokey eye.
Like this one, many items encourage readers to text "WITCHHUNT" to the included phone number with zero additional context. Genius!
Limited Edition WITCH HUNT Tee

For when you want to share the sentiment but are not presently drinking a beer.
Russian Collusion T-Shirt

This number borrows from the Facebook feature that allows users to verify their safety to friends and family during a serious crisis, which could be tone deaf if it made any sense whatsoever. Fitting since Facebook DID help the Russians spread information across its platform which ultimately compromised our election. What a fun callback! Pairs perfectly with one of those "I'm With Stupid" shirts with an arrow pointing to whoever is wearing this.
"Collusion Delusion" Tee

This one celebrates the findings of a report Trump refuses to let anyone actually see. "For 2 years Robert Mueller was a god to the Democrats. Now they HATE his findings!" the description reads. "Fight back against the Delusional Dems! Buy your 'Collusion Delusion' tee now!" Did Trump write these himself?
Limited Edition "No Collusion" Mug

Enjoy your own "executive time" with a daily reminder that the president was totally exonerated. Wait…
Trump 'Veto!' Shirt

Good for whenever you want to celebrate the excesses of executive power, but in a casual way. "Want a WALL? Love the VETO? Get a shirt!" the description reads.
Like, was this made on an Atlantic City boardwalk? Honestly, that is his brand.
Women's MAGA Swimsuit

To make a splash at all the pool parties you definitely won't be invited to. Disturbingly, this suit comes in "juniors sizing" as well.
LGBTQ for Trump Shirt

Hmm, wonder why this was on sale…
We're going to go buy T-shirts from one of the 500 potential Democratic nominees now.
All images via DonaldJTrump.com
A Trump Campaign Staffer Allegedly Slipped His Mistress An Abortion Pill
The Trump campaign was apparently a free for all when it came to sex, drugs, and people who say "my significant other and I are separated ATM so it actually isn't cheating." The most recent scandal to come out of the mofo wood work is that former campaign adviser, Jason Miller, knocked up a stripper then gave her an abortion pill smoothie. But that's not all! The reason we now know this is because he also had an affair with another campaigner AJ Delgado. The two are now fighting a custody battle over their child, so Delgado released all the receipts. I know, I know. That was a lot of information to absorb in one paragraph. Take a second to pick your jaw up off the ground.
The lovestory begins when Jason Miller was a spokesperson on the Trump campaign and AJ Delgado was brought on to help get the Latinx vote out for Trump. Of course, Miller said he was separated and, of course, that was a pile of BS. Fast forward and Delgado had their son in 2017 and – for some reason – she thinks the child having regular time with Miller will be damaging. There's also a GoFundMe page to support Delgado's legal fees, if you're in the giving mood.

Clearly one baby mama per campaign is Miller's limit (though he does not appear to have a limit on the number of affairs.) Miller allegedly hooked up with a stripper at a relaxing campaign after party at the strip club and, becase Miller apparently never learns, he got her preggo. Dude's got some strong swimmers. Naturally then he freaked the fuck out and put an abortion pill into a smoothie he gave her, which caused the women to have a miscarriage and spend time in the hospital. Wonder how Trump's pro-life and conservative base are feeling about this one. Not only would this mean that Miller drugged a woman and caused his own unborn child to be aborted, but he's also pro-choice-is-all-mine-not-yours.
Splinter broke the story and sent a reporter to Florida that confirm the story with said stripper, aka Jane Doe. She was like which one of my friends told you because no one else knows that happened, aka confirmed. After the story broke, Miller took a page out of the Don's book and took to twitter calling Splinter a liar. He also handed in his resignation as a CNN political commentator via tweet, v professional.
News on my departure from CNN: pic.twitter.com/IjNIgeRPRF

— Jason Miller (@JasonMillerinDC) September 22, 2018
"I will clear my name in this matter and seek to hold Ms. Delgado, Splinter and anyone else involved in spreading these lies legally accountable," is apparently the last step in his 6 point plan. So get ready for the next tell all and someone should poss start a reality show of former campaign staff because this sh*t just keeps getting crazier.
6) I will clear my name in this matter and seek to hold Ms. Delgado, Splinter and anyone else involved in spreading these lies legally accountable.

— Jason Miller (@JasonMillerinDC) September 22, 2018
Heads up, you need to keep up with the news. It's not cute anymore. That's why we've created a 5x weekly newsletter called The 'Sup that will explain all the news of the week in a hilarious af way. Because if we weren't laughing, we'd be crying. Sign up for The 'Sup now!
Here's Why Everyone Is So Pissed At Facebook Today
I hate to be the bearer of bad news, but then again that is literally my job. As it turns out, Facebook has bigger problems than being the social media platform where your racist ex from high school posts his engagement album with pics of him and his betrothed at a horse barn. According to a story from The New York Times, Trump consultants hired a British firm to harvest private data from Facebook users to help shape their campaign strategies. So basically, Facebook and Cambridge Analytica low-key harvested your data, and that date was used to benefit the Trump campaign. It's a long story, so I'll sum it up for you here, and I'll try to keep the "blah, blah, blah I'm a virgin who works in tech" jargon to a minimum and the shady, hot goss to a maximum. You're welcome.
WTF Happened?
Girl, where do I even begin? I guess I'll start with the guy with a striking resemblance to aged gorgonzola cheese: Steve Bannon. Back in 2014, Bannon was working as the political adviser to a Republican donor named Robert Mercer. Mercer invested a casual $15 million in a company called Cambridge Analytica in exchange for the tools to obtain information about American voters through their social media profiles. According to former employees, Cambridge Analytica obtained this information from Facebook users without their consent. Apparently the company had a knack for being like, supes edging and not giving a F about the rules. Aka they are shady as hell. The New York Times viewed some of the data that the firm had obtained, and verified that it included details on users' identities, friend networks and "likes." Presumably, this information was used to help shape Trump's campaign. Exploitation of private information, much? Not to mention the fact that the company was mostly run by non-American citizens, and having foreign influence on a political campaign is illegal. I believe the official term for this kind of activity is "shady-ass-MF-shit."

How TF Did This Happen?
Facebook is in some hot water now because they weren't smart enough to realize they were handing over a bunch of private information to a guy who was going to use it for purposed involving miles and miles of shade. Cambridge Analytica was sneaky, I'll give them that. They paid to have the information obtained from Facebook by an outside source, who, according to Facebook, claimed to be using the information for research purposes only. This guy, Aleksander Krogan, had a deal with Cambridge Analytica that he could use the information he got for his own personal research, he just had to hand over the information to them as well. Very reassuring that the tight security over at Facebook allows someone to call them up and be like, "Yo, just doing some research, can I have all of your files plz?" And then Facebook is just like, "Lol sure. Xoxo."

Should You Be Freaking TF Out?
I mean, in this day in age, probably, yes, always. It's definitely terrifying that our information can be leaked and handed over to people looking to take advantage of it that easily. Facebook has claimed that once they realized WTF was going on, they contacted Cambridge Analytica and had them delete all of the obtained information immediately. But whether or not that actually happened is up for debate. The good news is our boi Robert S. Mueller III, has requested the emails of Cambridge Analytica employees who worked for the Trump team, and since he is Robert Mueller III, it is the law that those people must hand that shit over. So if illegal, shady shit was done, these bitches are about to be exposed. Who knows, maybe this could be what we need to bring Trump down. And maybe my racist ex and his horse girl fiancee will get divorced. Maybe we really can have it all.

Heads up, you need to keep up with the news. It's not cute anymore. That's why we've created a 5x weekly newsletter called The 'Sup that will explain all the news of the week in a hilarious af way. Because if we weren't laughing, we'd be crying. Sign up for The 'Sup now!
Images: Giphy (3)
A Timeline Of Paul Manafort's Shady Behavior And Why TF You Should Care
Welcome to another riveting episode of "Someone Who Worked On the Trump Campaign is a Shady Asshole." We seem to be having a lot of episodes lately. Like, this show will eventually make for a very juicy binge session when it eventually ends up on Netflix. This week's episode stars Paul Manafort: Former Trump campaign manager/guy who would probably be a DILF if he wasn't such a massive pile of steaming dog shit. For more examples of the latter, see: House Speaker Paul Ryan.
So let's start with what you hopefully already know: Paul Manafort was Trump's campaign chairman – aka half the reason we're in this living hell. Well, he and most of the Midwest are the reason. Shoutout to my Aunt Mary Sue in Indiana!

Anyways, Manafort was indicted Monday on charges that he "funneled millions of dollars through overseas shell companies and used the money to buy luxury cars, real estate, antiques and expensive suits." So this guy is like, a living plotline from Scandal. This indictment comes from special counsel Robert Mueller (Bueller? Bueller?), whose job is to investigate whether anyone in Trump's army of assholes worked with Russia to fuck up the American election. Spoiler alert: They did.
But, like, it would take 10 articles to explain all the various Russian colluders in our midst. I'm just here to give you a rundown of Paul Manafort's fucker. So let's do that:
Real Pic Of Me Getting Ready To Explain This Insane Situation:

March 28, 2016: Manafort Gets on Trump Train: Manafort drinks the Kool-Aid, joins the Trump team despite the fact that at this point everyone still thinks Trump is a joke who is going to lose. His claim to fame is being super into the "Lock Her Up" chant, and being generally shady af.
May 19, 2016: Manafort gets promoted to Trump campaign chairman and chief strategist after Corey Lewandowski (another dickhead) gets the can. Bye Felicia. You know what they say, in fashion the Trump campaign, one day you're in, and the next day, you're out.

June 9, 2016: Manafort attends the infamous meeting with the Russian attorney in Trump Tower. This meeting is a big fuckin' deal, okay? It's something that should have NEVER happened and it featured human birth-control Donald Trump Jr. and Trump's Snake-in-Law, Jared Kushner. You probably remember hearing about it when American genius Don Jr. leaked his own nudes emails about it. The meeting was with Russian lawyer named Natalia Veselnitskaya, who promised to deliver damaging information about Hillary Clinton's – you guessed it – emails. *rolls eyes*
August 14, 2016: The (failing) New York Times dishes out the receipts between Manafort and pro-Russian political party. That's right, the failing New York Times, which spreads fake news and is Very Unfair! Sad!, wrote an expose about Manafort and his payments of about $12.7 million from former Ukrainian President Viktor F. Yanukovych between 2007 and 2012. I think that's over the limit that Venmo allows, but maybe that's different in the Ukraine.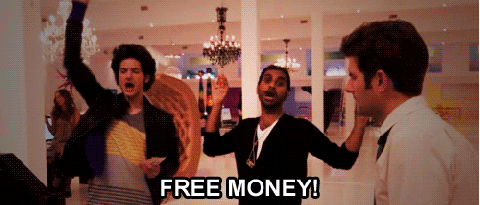 August 19, 2016: Manafort says deuces to the Trump Campaign. Apparently Manafort told Trump to lay off insulting Gold-Star families and Trump was like "nah." Ah, the age old battle between two giant dickheads.
November 8, 2016: TRUMP GETS ELECTED, SHIT HITS THE FAN, AMERICA DIVES IN A NIGHTMARE FROM WHICH NONE OF US CAN WAKE!!!!
May 17, 2017: Former FBI head Robert Mueller is appointed as special counsel to investigate the Trump-Russia connection.
Mueller Walking Into Meetings:

June 27, 2017: Manafort discloses more than $17 million in payments from Ukrainian political party. So yeah, there is MORE money. And this time Manafort was working in the United States for a foreign government, which is like, a hard no.
July 25, 2017: Manafort testifies before Senate Intelligence Committee. He hands over all the transcripts from his Russian meeting, sniffles to the court "but…but her emails."
July 26, 2017: FBI raids Manafort's home. Weirdest episode of Cribs ever. The FBI came in hot, raided Manafort's home unexpectedly and left with a bunch of that good-good. Much like there is always money in the banana stand, there are always reports of traitorous activities in a Trump advisor's house.
September 19, 2017: CNN reported that the U.S. government wiretapped Manafort, conspiracy theorists rejoice. I mean, we already know the government has no problem spying on us, so Manafort is no exception. Apparently the government was like "We think he's doing some sketchy shit with a foreign government," and it's like, fair enough, so they tracked his shit down. This could be bad for him and for Trump- which like, God we hope so.

October 30, 2017: Also known as "Liberal Christmas." Manafort turns himself in to the FBI. Mueller announced his first charges and got approved by a Federal Grand Jury, so Manafort was like, "K so I see things are not going well" and turned himself in. It's important to note that these charges don't include explicit mention of Russian collusion or his time on the Trump campaign, but focuses on his Ukrainian political ties and finances. Yet. The investigation is still underway and so far, it's looking like it's going to be the best season of House of Cards yet.
So now is it like, our turn to chant "Lock Him Up"? Let me know, thx.
Oh, and if you need this information in video form, here's our one minute crash course on all things Manafort. You're literally so welcome.
Heads up, you need to keep up with the news. It's not cute anymore. That's why we've created a 5x weekly newsletter called The 'Sup that will explain all the news of the week in a hilarious af way. Because if we weren't laughing, we'd be crying. Sign up for The 'Sup now!