The White House Halloween Party Had Kids 'Build the Wall' For… Fun?
In Trump's America, the act of simply waking up in the morning is spooky. You never know what disturbing news story you're going to encounter, and today I'm sorry to tell you that is one is, uh, not good. I regret to inform you that last week at the White House's Halloween party on October 25, children were encouraged to help "build the wall" by adding their own bricks to a mural on the wall.
Arts and crafts, but make it racist https://t.co/VKMVTkdNuL

— The Betches Sup (@Betches_Sup) November 4, 2019
Naturally, some attendees were not chill with this gross display. An attendee who asked to remain anonymous told Yahoo News, "Horrified. We were horrified." Same, girl.
Ben Rohrbaugh, former Border Security director in the White House National Security Council during the Obama Administration, said the wall was a "gross thing" to have kids do.  He also added, "To the extent it's a representation of an actual wall on the southwest border, the kids have made nearly as much progress as the president has since 2017."

Others felt fine about it. K. Someone from the Trump Administration said, "Everyone loses their minds over everything, and nothing can be funny anymore."
Ah, yes. Such a bummer that we've reached the point where having children join in on making fun of a border wall meant to stop immigrants from fleeing violence, as well as a place where children are currently being kept in cages, is no longer funny. PC culture strikes again!
The wall itself was made up of the bricks children put their names on, and had accompanying signs that said things like, "Build the Wall," "America First," and "Trump's Crew." You know, like a propaganda mural.

This whole thing feels like the Twilight Zone, but what really gets me is the fact they used what is supposed to be an innocent, light-hearted holiday for kids and turned it into an opportunity to embed their hateful agenda on impressionable children. Kids are easy to influence, and having them participate in something like this feels manipulative and wrong.
But then again, I'm not surprised the White House is more into tricks than treats.
Images: Giphy (2)
Trump Doesn't Want You To See This Terrifying Climate Change Report
Since you spent the last week being thankful and eating copious amounts of potatoes, allow me to now balance out your diet with some horrifying news. Sorry, it's literally my job. The White House released a major climate change report that details some harrowing evidence that climate change is already beginning to devastate the US, and its effects are "intensifying across the country." Also, it's not only going to negatively impact our health, it's also going to be expensive AF to deal with. Gruel.
Are we proud of the White House for reporting on actual facts for once? Sure, but wow is the bar set low these days. Also, it's important to note that they released this breaking news on Black Friday, a historically slow day for news. Those sneaky bitches.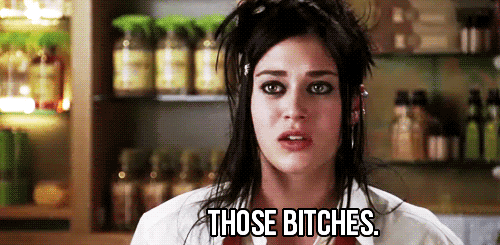 The report was written by numerous members of federal agencies and contains a strong sense of urgency. It states that climate change "is transforming where and how we live and presents growing challenges to human health and quality of life, the economy, and the natural systems that support us." So basically climate change is upon us and will surely, without a doubt, continue to effect our way of life if we don't make big changes. It also points out that we're already seeing wildfires, hurricanes and heat waves here in the United States, and the likelihood of these natural catastrophes is only increasing. All very casual, fun and flirty. Some other fun facts include: the climate is predicted to warm enough in the coming years to raise sea levels, destroy certain crops, and cause bleaching in the coral reefs. And, of course, lower income people will be effected the most. Now those in power not doing sh*t about this starts to make a bit more sense…
The bottom line is that there is staggering evidence that climate change is real, it's caused by dumbass humans (that' us!), and it's already here f*cking sh*t up and we have to make some serious changes. So I guess it turns out that science does not agree with our president on the whole 'raking the forest will stop the wildfires' thing. Weird.
Speaking of our president, he continues to not understand basic science and recently tweeted this nonsense:
Brutal and Extended Cold Blast could shatter ALL RECORDS – Whatever happened to Global Warming?

— Donald J. Trump (@realDonaldTrump) November 22, 2018
Scientists have repeatedly said that global warming does not refer to daily weather fluctuations, but rather to long-term climate trends. You'd think that a man who is literally afraid of attending events in the rain would be worried about reports of severe weather changes. Maybe he's not a stable genius after all?
The Trump Administration has yet to comment on the report, so we do have whatever nonsense they'll come up with to look forward to. Until then, don't be like the president and listen to literal science.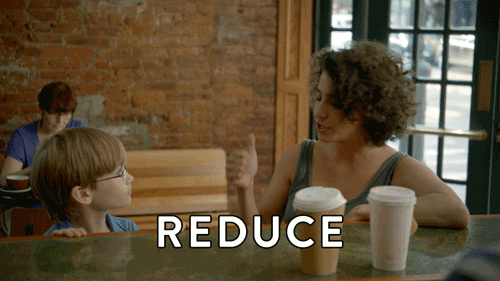 Heads up, you need to keep up with the news. It's not cute anymore. That's why we've created a 5x weekly newsletter called The 'Sup that will explain all the news of the week in a hilarious af way. Because if we weren't laughing, we'd be crying. Sign up for The 'Sup now!
Here's The Latest Trump Official To GTFO
Well, another Trump official is saying "Bye b*tch" to the administration. UN Ambassador Nikki Haley resigned on Tuesday, according to CNN. Her departure leaves the Trump cabinet with one less level-headed moderate, if "level-headed moderate" means "extreme conservative who happily pushed Trump's agenda but had the occasional moment of sanity." Also, she never used taxpayer money for a $43,000 soundproof phone booth, so I guess there's that.
On Tuesday morning, Trump teased that he and Haley had news, tweeting "Big announcement with my friend Ambassador Nikki Haley in the Oval Office at 10:30am." Ah yes, my "friends" also like to publicly announce that they'd prefer not to interact with me anymore. Unlike with some other high-profile White House resignations, Haley's decision to peace out took many by surprise. And the timing was especially dramatic since the midterms are so close. (Casual reminder to VOTE.) Nobody seems to really know why Haley pulled this switcheroo, so go forth and speculate.
Haley's greatest hits as UN Ambassador included that time she announced that the administration would put sanctions on Russia, and then the White House was like "lol no, she's confused." Haley clapped back with, "I don't get confused," and I actually kind of liked her for a minute.
Anyways, we're left with two big questions. Will the former governor of South Carolina run against Trump in 2020, or wait until 2024? And what batshit replacement ambassador will Trump appoint now? Our money is on either Jared Kushner or a cardboard cutout of Kim Jong-un.
Heads up, you need to keep up with the news. It's not cute anymore. That's why we've created a 5x weekly newsletter called The 'Sup that will explain all the news of the week in a hilarious af way. Because if we weren't laughing, we'd be crying. Sign up for The 'Sup now!
6 Desperately Needed Trump Admin Makeovers
In a dream world, all public figures would be both good and hot (aka Alexandria Ocasio-Cortez.) Unfortunately, 2018 is shaping up to be a new level of hell none of us were prepared for. To make it worse, the leaders of our nation are for the most part, not style icons. I understand that this doesn't matter in the long run, but even Cruella de Vil had a blowout for goodness sake.
So while I'll never be able to shift the moral compass on the villains in the Trump's inner circle, there seems to be some hope in telling them about the power of a hair mask! Here are my dream makeovers for people who, no matter what, are ugly on the inside (which is where it counts).
Kellyanne Conway
My sweet fair princess, Kellyanne. First of all, I understand why you're leaning so hard into the heavy eye makeup, long bleached blonde hair look. It's the official uniform of Fox News anchors. But the hair is looking a little damaged and the black under-eyeliner is kind of over. Go for a sleek bob and coconut oil hair mask to add life back into your 'do. Then, try a brown or even beige eye makeup that doesn't make it seem like you've been trying to connect with alt-right sympathizers on Twitter all night.
Eric Trump
If Jonathan Van Ness from Queer Eye has taught us anything, it's that men shouldn't be afraid of a little self-care. I'd love to see some undereye concealer on Eric to counteract wear and tear he has from, I'm guessing, being the least favorite of the Trump boys. Also, the slicked back blonde hair is a little too Richie Rich for me. Let's lose the gel and have a more relaxed, wind blown from a day on a yacht paid for by scamming the poor, lewk!
Donald Trump Jr
I'm not one to recommend invasive makeovers for people I do not know, but I've spent enough time staring at the almost-there-jawline of DJTJ that I'm putting him in contact with Kylie Jenner's guy. Remember when she just like…got a new face? If total facial reconstruction isn't his thing (which I get) perhaps he can look into Kybella. It makes double chins disappear, kind of like he's trying to do with his meeting with the Russians!
Melania Trump
Melania Trump is the most put-together of the Trump-clan because she was a former model and a currently wax figure. My style notes for her are slim, but I think if she tried meditating or some sort of spiritually centering exercise, it might bring back her inner glow. There'd be nothing stopping her! (Also, lose the Zara jacket. You can do better.) 
Stephen Miller
The suits really age you, Stevie! Well, the suits and the antiquated racist view of the world. But you're only 32! Try a baseball cap or a skinny tie if you're not ready to go that casual. He could also introduce pastels into his wardrobe. That way you'll at least be rocking a lewk next time you're cursed out of a sushi restaurant. 
Sarah Huckabee Sanders
Perfect smokey eye. No notes!
Heads up, you need to keep up with the news. It's not cute anymore. That's why we've created a 5x weekly newsletter called The 'Sup that will explain all the news of the week in a hilarious af way. Because if we weren't laughing, we'd be crying. Sign up for The 'Sup now!
Casual Reminder Of All The Stuff You Should Still Be Angry About
President Donald J. Trump has many talents — declaring bankruptcy, paying off mistresses, becoming BFF with dictators — but chief among them is his ability to throw some new distraction at us every damn day. It's easy to forget some of the worst things Trump has done in office because it feels like they happened an eternity ago. But actually, they're still going on, and we're just too exhausted/focused on Trump's latest ALL CAPS STUPID TWEET to remember.
So here's a reminder of all the sh*t you should still be angry about. And keep in mind that, much like going out for a night of heavy drinking, being angry about Trump is a marathon, not a sprint. You want to maintain a steady rage-buzz without either vomiting because it's all too much, or falling asleep cause you're over it. So I'm going to sprinkle in some cute animal gifs to keep your head from exploding. We need your heads intact so that you can vote in the midterms.
The Muslim Ban
Hey, remember back at the beginning of his administration, when we still kind of believed in goodness and hope, when Trump first tried to ban travelers from seven predominantly Muslim countries, and everyone took to the fucking streets in protest? Yeah, Trump's team has been working and reworking that executive order, and in June, the Supreme Court upheld it with the help of retiring swing vote Justice Anthony Kennedy. Cool cool cool, thanks for the memories, Anthony!! Anyways, here's a hedgehog in a bathtub.
The Courts
And speaking of the Supreme Court, here's a reminder that Trump has nominated a dude named BRETT to replace Kennedy, and it's highly likely that he'll help overturn Roe v. Wade. It will officially be the worst thing a dude named Brett has ever done, and that's saying a lot. And Trump hasn't just been appointing shitty judges to the Supreme Court. He's been filling the lower courts with the pace of a freaking Energizer Bunny. Hey, speaking of bunnies!
The Family Separations
It's hard to believe that we've been able to talk about anything besides the fact that the Trump administration put CHILDREN. IN. CAGES. but here we are a few weeks later, debating exactly what Trump said on those Michael Cohen tapes. Meanwhile, although the courts have ordered family reunifications, the government's having a hard time getting its sh*t together and actually doing it. Lots of kids are still separated from their parents. There's no animal gif that'll make that okay but I guess here's a puppy grocery shopping anyway.
Wanna Do Something About It?
All of this is still just the tip of the iceberg. There's also the transgender military ban, all the ways in which he's been destroying the environment, the damage he's done to the Affordable Care Act, and more. Trump is so prolific, he's basically the Joyce Carol Oates of sh*tty news. He's covering up his bad-deed pimples with layers of concealer, but the angry pustules are still there, and unfortunately we can't just pop them and make them go away.
But we can vote! That's why Betches is partnering with Rock The Vote to register as many people as humanly possible. So check your registration status and harangue everyone you know to do the same. See you at the polls, betch.
Heads up, you need to keep up with the news. It's not cute anymore. That's why we've created a 5x weekly newsletter called The 'Sup that will explain all the news of the week in a hilarious af way. Because if we weren't laughing, we'd be crying. Sign up for The 'Sup now!
4 Predictions For What Sarah Sanders Will Do When She Quits
Last night it was rumored that yet another White House staffer was asked to return to their loft, pack their bags, put out their tiki torch, and go home. Sarah Huckabee Sanders, aka The Secretary of Scowl, was supposedly preparing to jet set from the South Lawn according to CBS news. In true Trumpian form, Sanders accused the media of lying and said she had told them of no such plans, which is Sanders-speak for "oh yeah that's totally true." 
Does @CBSNews know something I don't about my plans and my future? I was at my daughter's year-end Kindergarten event and they ran a story about my "plans to leave the WH" without even talking to me. I love my job and am honored to work for @POTUS

— Sarah Sanders (@PressSec) June 14, 2018
News outlets have keenly pointed out that she never said that what they reported was incorrect, just that she hadn't spoken with them about any departure plans. Assuming that Sanders will follow in the footsteps of approximately 99.9% of her coworkers, and leave without a proper two weeks notice, what could she possibly get into next?
Sell LulaRoe
Something about Sarah Huckabee just screams "I want to spend my free time on Facebook scamming and spamming my close friends." I think her skills line up perfectly with "social media pyramid scheme."
Get Into Crossfit
Ya know, I know a ton of people who when going through a big lifer change, be it career, personal, or spiritual, have found these intense workouts very therapeutic. I can imagine there's a lot of stress she needs to unload from her days as Press Secretary and could probably let some of it out throwing a giant leaded ball at a wall or whatever they do in those fitness garages.
Become The Mean Vice Principal of a Middle School
I'm not sure Sanders has the charisma to be a principal of a middle school, but she's definitely the side muscle – aka the enforcer of rules. Every kid in that school would adhere to the policy to avoid having to visit her in her office. When not yelling at small children, she would wander the halls with a spiked ruler in hand just to raise the fear surrounding her.
Ask to Talk To Someone's Manager
This isn't a job or hobby per se, but Sanders has that je n'ais se quoi about her that lets you know she'd demanded to talk to whoever is in charge. I am willing to bet money that she has approached random people of color in a Target and started asking them questions as if they worked there, despite them not wearing a uniform. I'm also not convinced that this woman is not, in fact, Sarah Sanders:

Manage Her Dad's Standup Career
As we know all too well, Mike Huckabee, Sanders' father and former governor of Arkansas, fancies himself a funny boy on Twitter.com. The two can spend some quality time together on the road where Huckabee opens up for Jeff Foxworthy knockoffs.
Heads up, you need to keep up with the news. It's not cute anymore. That's why we've created a 5x weekly newsletter called The 'Sup that will explain all the news of the week in a hilarious af way. Because if we weren't laughing, we'd be crying. Sign up for The 'Sup now!
Melania Trump Disappeared For 25 Days And We Have Theories
Cancel the plans to put Melania Trump's face on a milk carton, because the missing first lady is back in action. It's been over three weeks since Melanie Melania was last seen in public, but on Monday afternoon, she attended a closed-to-the-press event at the White House to honor Gold Star families, so I guess things are totally fine and normal? Lol jk something weird is definitely going on and I (and the jumbo margarita I'm drinking right now) intend to get to the bottom of it, with some much-needed and well thought out Melania Trump conspiracy theories.
How Did This All Begin?
This all started when the First-Lady-who-never-wanted-to-be-First-Lady went into the hospital on May 14 for a kidney procedure. According to the White House, the procedure was "successful with no complications," but then she stayed in the hospital for the rest of the week, which set off some conspiracy theory radars, since the most common procedures for benign kidney conditions tend to have you up and out in a day or two. Things started getting more batshit when Donald Trump told reporters told Melania was doing great and "looking at us right there," and then pointed to an EMPTY WINDOW, and then when Melania's Twitter account posted a weird tweet about how she was doing that sounded a lot more like POTUS than FLOTUS:
I see the media is working overtime speculating where I am & what I'm doing. Rest assured, I'm here at the @WhiteHouse w my family, feeling great, & working hard on behalf of children & the American people!

— Melania Trump (@FLOTUS) May 30, 2018
Unlike your burnout cousin, first ladies don't normally disappear for three weeks, so the internet (and I) have plenty of theories about where Melania's been.
Theory 1: She Got A Face Lift
That "kidney procedure" was totally plastic surgery. Think about it: being married to Donald would give anyone frown lines. It takes way longer to recover from a face lift than it does from kidney surgery, so maybe all this time Melania's just been icing her cheeks in the dark and wondering why she didn't marry some other rich guy instead.
Theory 2: She Secretly Moved Back To NYC
I would not be surprised if Melania shimmied down the White House drain pipe (or out the White House sinkhole) in the middle of the night and took herself back to Trump Tower, where she can sit in a gold room and not have to hold anyone's hand if she doesn't want to. After all, it's what she did the first few months of her husband's presidency.
Theory 3: She's Taken Refuge With The Obamas
I mean, we all saw that photo where Barack Obama made Melania smile wider at Barbara's Bush's funeral than she has in months. Seems like she'd absolutely want to sleep in Barack and Michelle's spare room, eat their snacks, and remember what it's like to laugh again. Plus the Obamas are wayyy more receptive to distressed immigrants in need of shelter than the current administration. Sadly, she's had to return to the White House because, like with parents who kick their kid out of the basement so that they can finally enjoy retirement, the Obamas needed to her to Let's Move on, even though these were the #BeBest three weeks of Melania's life.
Theory 4: She's Doing An 'Eat Pray Love'
Don't we all want to eat a bunch of pasta, meditate, and hook up with a hot guy from another country? Maybe Melania's a basic bitch just like the rest of us.
Theory 5: She's Out Being Best
Maybe she's just working really hard on her new "Be Best" initiative.  Stopping bullying is v. difficult, especially when your own husband is the biggest bully in America.
Anyways, I guess she's back now, although since this event is closed to the press, I have my suspicions that "Melania" will actually just be Jared Kushner in a wig.
Heads up, you need to keep up with the news. It's not cute anymore. That's why we've created a 5x weekly newsletter called The 'Sup that will explain all the news of the week in a hilarious af way. Because if we weren't laughing, we'd be crying. Sign up for The 'Sup now!
A Former Disney Star Works At The White House Now Because Of Course
With Hope Hicks on the way out, we should really not be at all surprised that the Trump administration is bringing in a replacement regulation hottie. Last night, the White House announced that former Disney Channel star Caroline Sunshine will be joining the administration as a hot young blonde for the brain-dead bros otherwise known as White House staff to sexually harass. Sorry, I meant to say as a press assistant.
This hire appears to be part of the White House's grand quest to replace anyone with an actual degree or experience in public policy with a C to D-list celebrity. First we had Omarosa as Director of Communications before she left the White House for the far saner environment of Celebrity Big Brother. Now, we have Larry Kudlow of CNBC and John Bolton of Fox replacing Gary Cohn and H.R. McMaster as Economic and National Security Advisors. Adding a 22-year old former child actress into the mix to write press releases honestly seems like a logical next step at this point.
So, who is Caroline Sunshine? Let's investigate.
Caroline is most well-known for her role as a side character on the Disney sitcom Shake It Up, which starred far more famous betches Zendaya and Bella Thorne. I imagine the three-way call in which Caroline revealed her new job to Black Lives Matter activist Zendaya did not go well. Caroline's character was named Tinka, and from the 20 seconds of this show I was able to force myself to watch, I learned that she speaks in a bizarre European accent that might be Russian. Collusion?!
Other highlights of her entertainment career include the 2010 children's film Marmaduke, and a 2017 lifetime movie called Mommy I Didn't Do It. Like all failed Disney Channel stars, Caroline also attempted to become a pop singer. Her single "The Star I R" begins with the line "I'll always be honest," which is interesting because it is diametrically opposed to the main task of a press assistant for the Trump Administration. Luckily, I don't think her clear lack of any basic grammar knowledge will be an issue in the White House.
On the politics side, Caroline spent her college years at Claremont McKenna, adding internships at various Republican entities to her psychotic resume. She has previously worked for House Majority Leader Kevin McCarthy, the College Republican National Committee, the California Republican Party, and the White House. During the semester, when she was not busy presumably blacking out or tanning, she participated in Claremont's Model United Nations. This gives her more foreign policy experience than half of Trump's State Department, and for that the country is eternally grateful.
A deep dive into her Instagram reveals a fascinating mix of basic bitch content (solo beach pics with dumb pun captions), TBTs from her acting days, and political posts that make very little sense.
For example, her 2016 "I Voted" insta was captioned with a quote from the Lorax, which indicates both that she has not read a book since elementary school and that she did not understand the basic concept of the Lorax, considering she is going to work for a climate change denier.
And then there's this, which is most likely what comes up if you Google "pun caption for beach." Can't wait to see her put these skills to use in crafting the White House's public message:
Luckily, Hope Hicks has not yet announced the exact day of her departure from the White House, so she hopefully has time to give Caroline some hot tips on surviving the Trump Administration with her reputation intact. Just kidding, she will probably just pass down White House dating advice and a burn book.
Heads up, you need to keep up with the news. It's not cute anymore. That's why we've created a 5x weekly newsletter called The 'Sup that will explain all the news of the week in a hilarious af way. Because if we weren't laughing, we'd be crying. Sign up for The 'Sup now!