Why Is Ashton Kutcher Testifying In A Murder Trial?
Ashton Kutcher's life turned into a live-action episode of Dateline last week when he had to testify at a murder trial. No, this was not an elaborate stunt he concocted to convince MTV to bring back Punk'd (although I fully support any show that makes Justin Timberlake cry), this is real life. So now I'm sure you're thinking, "WTF is Ashton doing testifying in this case, and more importantly, why is he sporting facial hair that makes it look like he's the sexual predator?" Never fear, FBI agent Sweetest Betch is here to take the case.

So here are the facts. Ashton testified in the case against the "Hollywood Ripper," who is accused of murdering at least two women, including Ashley Ellerin, a girl Ashton was seeing at the time. The "Hollywood Ripper" is obviously a nickname given to the alleged killer in an attempt to sensationalize the case *check* and terrify the public *check*. My favorite profiler, S.S.A. Agent Hotchner, would not approve. Anyway, the alleged killer's real name is Michael Gargiulo, so I'm pretty sure he is also a former Bachelorette contestant and my local news anchor.
Here's what happened. On the night of February 21, 2000, Ashton went over to Ashley's Hollywood home to pick her up and go out to dinner and drinks. They had spoken earlier that night, at 8:24pm, but by the time Ashton got to her apartment at 10:45pm (for dinner? Really, pal?), Ashley was not answering. Police believe that after talking to Ashton, Ashley was attacked from behind by Gargiulo, who allegedly stabbed her 47 times and then fled the scene. When Ashton got to the apartment, he rang the doorbell but no one answered. He looked in the window and saw what he thought was red wine spilled on the carpet, which he didn't think was weird because she had had a party days earlier. Ashton left, figuring she bailed on him because he was so late to pick her up. He found out the next day that she had been brutally murdered, and that definitely wasn't wine. Oh no.
Ashton also testified that the next day police approached him and he was "freaking out" because his fingerprints were on the door. He was never considered a suspect, but imagine if he was falsely imprisoned?! The world would never have been blessed with his star-making turn as Steve Jobs, or been able to Netflix and chill while watching The Ranch, or enjoyed his time on Two and a Half Men, or wait… I'd be kind of fine with that?

Ashley Ellerin was a student at L.A.'s Fashion Institute of Design and Merchandising when she met Ashton, and was originally from Northern California. She allegedly encountered Gargiulo when he offered to help her when she had a flat tire, and then he began showing up at her home unannounced. Seriously, and I cannot stress this enough, f*ck that guy.
Gargiulo is also charged with the murder of Maria Bruno, the attempted murder of Michelle Murphy, and is suspected of murdering Tricia Pacaccio. Prosecutors are seeking the death penalty. Based on my knowledge of over 200 hours of Criminal Minds, I can say confidently and with no authority whatsoever that Michael Gargiulo is a human piece of trash. Well he's worse than that, but I can't think of better words than that because I'm so mad right now. If he is found guilty, I hope he is sentenced to the maximum punishment and is also forced to watch Two and a Half Men on a loop for the rest of his life. Welcome to the bad place, Michael.
Images: Giphy (2)
'Leaving Neverland' Is About More Than Michael Jackson
In the past 48 hours, I watched the entirety of Leaving Neverland, director Dan Reed's two-part, four-hour documentary about two men who claim to have suffered sexual abuse as children, and how they grapple with that trauma to this day. To say I have an emotional hangover would be an understatement—I am sad in ways I didn't know I could be. While sob-emoji texting my friends, though, I noticed a pattern. When someone hadn't heard of Leaving Neverland, I clarified: I was watching "the Michael Jackson documentary." And it's true—the man accused of sexual abuse in this doc is Michael Jackson, and "Neverland" in the title refers to Jackson's 2,800-acre ranch, where he allegedly abused an unknown number of prepubescent boys in the '90s and 2000s. But having seen the film, I bristle at the idea that this is a Michael Jackson documentary. This is a documentary about child sexual abuse.
Wade Robson and James Safechuck are the two men who tell their stories in Leaving Neverland. Both are indisputably connected to Jackson: Safechuck appeared in a Pepsi commercial with him at the age of 8, and Robson met him at age 5 in Australia, after winning a dance competition. Jackson took a special liking to Safechuck and Robson, and both boys' relationships with the singer went down similar paths. Jackson would invite the boys' families on trips, paying for their transportation and lodging, and opening up a world of fame and money they'd never seen before. He told the boys' mothers that their children were special, that he loved them, and he wanted to help their careers. He said he saw himself in them—and these mothers, dazzled with the vision of raising the next Michael Jackson, struggled to deny Jackson anything.
What Jackson wanted was extended, unsupervised time with their young children. While Robson and Safechuck's mothers were brought along for many visits to Neverland, they slept in a separate house, and allowed their children to share a bed with Jackson. Safechuck accompanied Jackson on tour; Robson was left alone at Neverland for days at a time. In a 2005 trial for Jackson's alleged assault of a different 13-year-old boy, it came to light that Jackson would call Robson's mother at 1am, saying he needed to see Wade right away. Joy Robson (Wade's mother) would drive him there promptly, and send him straight to Jackson's bedroom. At the time, the boys insisted that they loved Michael, and he loved them. It wasn't until they had children of their own that they were able to see the sexual experiences they describe with Jackson—and they describe many—as abuse.
It takes days to recover from this documentary. Five minutes in you will think to yourself "oh my God, every word they are saying is true." https://t.co/JMoA6Y0dEo

— Judd Apatow (@JuddApatow) March 2, 2019
In this moment, it feels surreal to report on these men's stories of sexual abuse and name the abuser as Michael Jackson. Beyond the shock of hearing these accusations about any beloved celebrity, it feels surreal to name him now because the film focuses so little on the figure of Michael Jackson himself. When you hear "Michael Jackson documentary," even knowing it's about allegations of sexual abuse, you expect the film to take on Jackson's legacy. You expect Jackson to be presented first as an icon: to hear Jackson's music, or accounts of his persona and cultural impact. Maybe a narrator hyping up how adored he was, before smashing down the hammer of these accusations. But Leaving Neverland does nothing of the sort.
Instead, Leaving Neverland addresses Jackson's celebrity only in the context of the effect it had on Robson, Safechuck, and their families. It's important to these stories of sexual abuse to know that Jackson was famous and powerful, because that status informed the parents' decisions to give him that access to their sons. Similarly, it's important to hear about how Robson and Safechuck personally admired him: his impact on them as a performer, before they ever met, informed how ecstatic they were when he showed an interest in them; how predisposed they were to admire him and want him in their lives.
As a former child actress, I can't help but watch this documentary and think about how wrong it is for children to be put in the position of performing for the soul purpose of pleasing adults. It's such a slippery, dangerous, often abusive slope. #LeavingNeverland

— Amber Tamblyn (@ambertamblyn) March 4, 2019
Even clips of Jackson's performances, or screaming fans, are limited to instances that highlight the trauma it caused to these men. The swarming fans attending Jackson's tour compounded Safechuck's sense of being overwhelmed and alone. The line of protesters attending Jackson's trial played on Robson's sense of obligation to protect his friend. Leaving Neverland never gives us those images solely to show us that Jackson was beloved, and thus entirely avoids the expected structure for a documentary accused of being "posthumous character assassination." If Reed's intention had been (primarily) to shatter the world's impression of Michael Jackson, I would have expected to first be shown what that impression is—then see it darkly juxtaposed with these men's stories. Neverland doesn't feel like the dismantling of a celebrity's reputation. It feels like two deeply personal accounts of childhood trauma in which their abuser happened to be famous.
#LeavingNeverland isn't about the spider or the fly. It is about the web.
Listen to survivors. Learn about grooming. Understand that victims have complex feelings. Share 800-4-A-CHILD or 800.656.HOPE! Promote help. pic.twitter.com/2JOxWlDI3y

— Jenn (@8675309Carson) March 4, 2019
Of course, the fact that Leaving Neverland doesn't explicitly state "here's proof that Michael Jackson was a child molester" won't do much to change people's reactions to the film. Those determined to believe in Jackson's innocence will do so anyway (though I struggle to understand how, if they take the time to watch the film). And those who believe the stories of Robson and Safechuck will effectively have any lingering fond doubts extinguished. Nonetheless, I think it's an important and correct choice that Reed focused the film so tightly on these two men and their stories.
Painful as it is for Robson and Safechuck to continue seeing Michael Jackson celebrated, they didn't strike me as crusaders for his worldwide vilification. They struck me as two men still actively, painfully grappling with the trauma they suffered as children, talking through both what happened and how they behaved in the wake of it. What Leaving Neverland does best, in my opinion, is provide a road map for how this type of abuse can affect people through adulthood, and shed some light on why it's so difficult for child victims to come forward. And frankly, that's a much more important story than whether or not a late pop star is deserving of our love.
If you or someone you know is a survivor of sexual abuse, call the National Sexual Assault Hotline at 800-656-HOPE
Images: HBO; metoomvt / Instagram; juddapatow, ambertamblyn, 8675309Carson / Twitter
This New True Crime Podcast Is The Next 'Dirty John'
If you've listened to Dirty John or Dr. Death, then you have an idea of what Wondery's podcasts offer. They're grisly, salacious looks into crimes you never knew existed, and honestly my morning commute has never been better. This week, Wondery dropped their newest podcast: Over My Dead Body. It tells the story of Dan and Wendi, "two good-looking attorneys" with "a bad breakup, a worse divorce, and a murder case involving a menagerie of high-priced lawyers and unexpected co-conspirators." So basically, the details of how a power couple fell apart, plus a murder twist. That's literally all of my favorite things.
So, what's the crime being investigated here? If you're the kind of person who hates having an appropriate amount of context spoilers, then I'd recommend you stop reading here.
Do I google the story @WonderyMedia did for #overmydeadbody podcast or keep guessing who's responsible? I've changed my mind 5 times! #truecrime pic.twitter.com/wS6410j6sX

— Jamie- Uglee Truth Podcast (@theugleetruth) February 14, 2019
Still with me? Good. In 2014, Dan Markel (the husband) was found dead in his Tallahassee home: shot in the head. According to Refinery29, Wendi Adelson's (the wife's) family was "immediately suspected of hiring someone to complete the crime." To be fair, if I had a bad divorce from someone I would want my family to at least OFFER to send a hitman. (JK! My family's not rich enough to pull that off.) The podcast starts with the story of Dan and Wendy's relationship (and subsequent divorce), then goes into the details of Dan's death and the investigation that followed.
Given how the trial in this case concludes, the story becomes less about their relationship, and more about the dynamics of race and privilege involved in the trial. Despite the Adelson family being immediate suspects, and further connections being found between the family and the suspected hitman, no family members were ultimately charged with any crimes. Instead, only people of color were arrested in connection to the crime. Given that the Adelsons are a wealthy, white family, Over My Dead Body explores how the family's privilege may have played a role in who was ultimately charged for this crime. I mean, yeah, if it's between wealthy Floridians staging a hit on their ex-son-in-law and a random break-in, I am 100% going with the former. People from Florida are, as a rule, insane. In-laws are also generally insane. It just adds up.
I listened to the first episode this morning, and what struck me most (other than how f*cking addictive it was) was how easy it was to forget that the story led up to a murder. Episode one starts with Dan's upbringing, then how he met Wendi, and what their wedding was like. They also interview friends who knew them as a couple. It tells you, from Dan's perspective, about the divorce. And as much as I love hearing the gory details of a murder, I have to say I find autopsies of relationships equally interesting—and this one sounds like a real mess. Also, and this may just be because I'm a messy b*tch, I live for seeing any two people who are described as "the perfect couple" be torn down. Especially when they try really hard to convince people they are, in fact, a perfect couple.
If you binge the first few episodes of 'Over My Dead Body' (can't blame you) and are hungry for more true crime content, here's a list of other relationships with famously violent ends. Enjoy.
Debra Newell
I mentioned 'Dirty John' earlier, but if you're not lucky enough to have listened yet, then here's what you're missing. 'Dirty John' is the story of Debra Newell, a wealthy, middle-aged interior designer, and John Meehan, the criminal and con man who seduces her. In classic Wondery fashion, the story starts with the dynamics of the relationship: the intense emotions, the broken trust, what it looked like from the outside. But as tensions build, the focus shifts from how to spot and catch a con man—and more to how you survive him. (If you're more of a visual learner, there's now a Bravo series on this too.)
Lorena Bobbitt
Lorena Bobbitt famously became known as the woman who cut off her husband's penis. While this crime was thrown around as a zany joke for most of the '90s, details of the crime—and the relationship leading up to it—are far from funny. I'll let you discover the rest on your own (preferably by watching Jordan Peele's new Amazon series about it), but suffice it to say that women don't typically go around cutting off genitalia without due cause.
Jodi Arias
On May 8, 2013, Jodi Arias was convicted of first-degree murder for the death of ex-boyfriend Travis Alexander. Alexander and Arias met in 2006, and began a long-distance relationship in 2007. Over their 18-month, off-and-on relationship, Arias moved twice to be closer to Alexander. Meanwhile, Alexander's friends consistently disliked Arias and felt her behavior was "worrying." Naturally, when these same friends found Alexander covered in stab wounds with a gunshot to the head, they pointed the police in Arias' direction. Arias pled "not guilty" to initial charges, but claimed she committed the murder was self-defense two years later, and alleged that she was a victim of domestic violence. While the Jodi Arias story doesn't have a TV show (so sad), there is a Lifetime movie that I am very excited to watch.
Basically, if you like hearing people talk sh*t about other peoples' relationships along with your regular dose of true crime, any one of these stories will be right up your alley. Do yourself a favor and start Over My Dead Body today, then drop your number in the comments so I can text you all my insane theories as I come up with them. Thanks!
Images: Bravo; Instagram; Twitter; Instagram; Instagram
The Viral GoFundMe That Raised $400K For A Homeless Vet Was A Scam
Does everyone remember the homeless vet GoFundMe campaign from last year? Good, me neither. Usually, stories described as "heartwarming" don't appear in my feed because of who I am as a person. But the story that this campaign was actually allegedly run by three scammers who made up every detail, though? Yeah, you better believe I was the target audience for that kind of groundbreaking news.
As someone who is both financially and morally bankrupt, I can't help but love a good scamming story. This one has it all—the compassion of trifling fools charitable strangers, incriminating texts, and even the alleged scammers turning on each other. Read on for what Vice calls, "another example of how our world is a dark and depressing place," and what I'm calling a how-to guide for gaming the world of online fundraising. Just kidding! (Or am I?)
The Original GoFundMe
Back in September 2017, Kate McClure started a GoFundMe. Apparently, she'd gotten stranded in Philadelphia, and encountered a homeless veteran named Johnny Bobbitt. She claims that Bobbitt spent his last $20 to buy her gas. McClure and her boyfriend, Mark D'Amico, decided that "all Johnny one little break," and with that thought, they started a GoFundMe campaign.
Their initial goal was set at $10,000, but people are such suckers the story got so much media attention that they ended up raising over $400,000. Cute, right? Hah. This is America, people. You gotta know there's a twist coming. Especially with a hook as wholesome as a homeless vet GoFundMe page.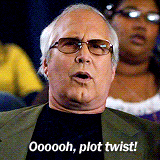 Johnny Bobbitt's Lawsuit
In August, the headlines about this started getting weird. Bobbitt, the vet they were allegedly raising money for, turned around and sued McClure and D'Amico. He alleged that they had taken over $200K for themselves. Bobbitt claimed that McClure had initially provided him with food, clothing, and cash. Yet the bulk of the money donated to the GoFundMe campaign never came his way. He was even back on the streets. Bobbitt then alleged that the couple was using those funds as a "personal piggy bank to fund a lifestyle that they could not otherwise afford." The fact that this is precisely how I used my parents' credit card in college is neither here nor there.
The couple responded to the lawsuit by claiming that they were withholding the remaining funds until Bobbitt—who struggles with drug addiction and has been in and out of rehab several times—got clean. They further claimed to have set up two trusts in Bobbitt's name, providing him a small salary, retirement funds, and investment funds to be overseen by a financial planner. D'Amico popped off even further, claiming he would rather "burn in front of him" than hand it over, given Bobbitt's situation. Way harsh, Tai.
He also apparently hoped to get a book deal out of this whole situation. He pitched the title "No Good Deed" for said memoir while the lawsuit was ongoing, to further the whole "white knight being victimized" thing he had going. Unsurprisingly, the trusts they claimed to have established for Bobbitt did not exist.
The Alleged Scam Revealed
Ultimately, Bobbitt's lawsuit had the exact opposite effect of what he hoped. Not only did news coverage do little beyond painting him as an erratic, ungrateful drug addict, but the subsequent investigation led to this week's revelation. The entire GoFundMe was allegedly an elaborate scam—and Bobbitt himself was in on it. Prosecutors say that "every shred" of the campaign was a lie. This includes the initial charming anecdote about Bobbitt spending his last $20.
Text message evidence between McClure and her friend proves that less than an hour after the campaign went live, McClure wrote, "Ok, so wait, the gas part is completely made up but the guy isn't. I had to make something up to make people feel bad." And that, my friends, is why I don't give to charity. I'M KIDDING. But always, stay on your toes—evil is real and walks among us.
For those of you saying: "But wait! Who cares if she made up a detail if the guy is real," I have some further bad news. This was not an innocent-white-lie-to-serve-a-greater-good kind of situation. McClure and D'Amico allegedly had no intention of using the money to help Bobbitt.
In fact, all of the money is now gone. And the couple spent most of it. Some of the purchases that ABC News lists include luxury handbags, a New Year's trip to Vegas, a BMW, and over $85,000 worth of ATM withdrawals "at or near casinos in Atlantic City, Philadelphia, and Las Vegas." Yeah, these are not people who started a homeless veteran GoFundMe page in good faith.
When the prosecutors confront them with this evidence: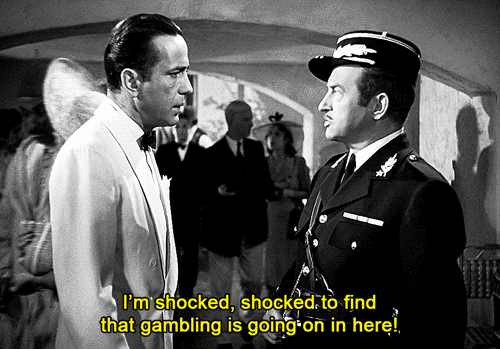 While Bobbitt's exact involvement in hatching the scheme is unclear, prosecutors have uncovered a Facebook post he made back in 2012. In this post, he tells a very similar story to the one shared on the GoFundMe page. A woman ran out of gas, he spent his last few dollars to help her, and so on. Interesting.
The Criminal Charges
Back in September, the Burlington County Prosecutor's office raided McClure and D'Amico's home. Many of their possessions (including the BMW) were seized. On Wednesday, McClure and D'Amico turned themselves in to prosecutors, they've since been released. Bobbitt was arrested later that night on charges of "being a fugitive from justice." All three are being charged with second-degree theft by deception, as well as conspiracy to commit theft by deception.
According to ABC News, the New Jersey couple is facing five to ten years in prison if convicted. Bobbitt, on the other hand, will be extradited to Burlington County to face his charges. And in a final poetic turn, the couple will appear in court on Christmas Eve.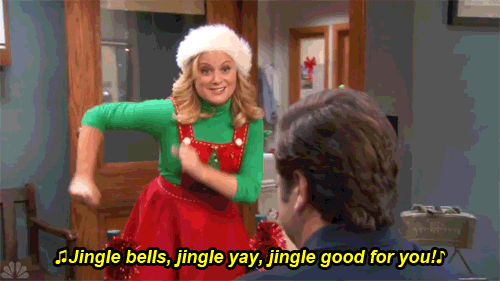 Others typically view scamming stories like this as a sign of humanity's decline. But I feel like I already knew that most people are self-serving assholes! So, it doesn't quite shake me to my core when I find out that one more person shamelessly stole for their own gain. Ultimately, it's nice to know that a charitably minded GoFundMe page could be effective. But that is, of course, if the story is aw-shucks enough to get its peddlers on Good Morning America (like these three were).
On the other hand, it's yet another reminder that the internet world is a shady place. It's all too easy to sell people on outright fabrications. I don't really have any advice on how to counter that. I just want to make sure we're all appropriately spooked about the state of the world. And with that, enjoy your weekend.
Are you obsessed with scams, cults, conspiracies, and true crime? Listen to Not Another True Crime Podcast! New episodes drop NOVEMBER 19TH!!
Images: Sharon McCutcheon/Unsplash; Giphy (4)