7 Ways To Make Your Labor Day Getaway As Safe As Possible
Summer is slipping away before our very eyes, and we're left wondering if it was ever here at all. It's safe to say summer 2020 has not gone as planned considering Americans basically can't leave the country, masks have replaced bikinis as the season's must-have item, and the most exciting thing to happen in August was Michelle Obama giving us this year's mantra: "It is what it is."
Luckily, there's still one last opportunity for a blowout this season: Labor Day weekend. And by blowout, we mean maybe drinking too much alcohol and getting too much sun with a couple of friends from your bubble. LDW is the perfect time to enjoy the beach or the mountains and celebrate that we've made it through eight months of this dumpster fire that is 2020. There are plenty of viable options from road trips to staycations, or even your regular park hangs. If your European vacation was canceled this summer, don't worry, you can still find overpriced hotels and cheap wine in America.
Here's how you can plan a Labor Day weekend vacation that isn't lame, but also keeps your stress levels at bay, and is as safe as possible—because no one needs a repeat of Memorial Day weekend and its resulting COVID hot spots.
People Suck, Just Avoid Them
Honestly, being antisocial is my preferred vibe even without a pandemic, so I'm here to tell you to avoid crowded vacation spots that are sure to be packed with people. Nothing spoils a good tequila buzz like screaming children or a million people in your vicinity germing it up, anyway. On the upside, Labor Day tends to be the less busy long weekend of the summer compared to Memorial Day. Still, that doesn't mean you should flock to a packed vacation spot or high-risk social gathering (*side eyes those huge parties in the Hamptons where nobody is distancing*). Instead, opt for lesser-known destinations with a small group, and be sure to plan outdoor activities. Think wine tastings, picnics, or just drinking bottomless rosé by a private pool.
Do Your Research
.

What, Like It's Hard?

Look up the number of cases, quarantine restrictions, and mask requirements for that state, and stay up to date on the CDC's travel guidelines. Google now has a handy feature that allows you to type in any destination at google.com/travel, and to find key details including the percentage of available hotel rooms and flights operating the route, plus travel advisory info and cases. Don't take a chance and just show up somewhere like a bunch of uninvited frat bros who heard there was a party with girls and a keg—the information is out there, so use it.
Find Accommodations That Are Actually Accommodating
Choosing an accommodation that has implemented meaningful precautions is key. It's not March anymore—hotels and resorts have had six months to figure out how to accommodate social distancing, and thankfully, many are doing it well. Do your research to find places that have gone beyond sending out an email regarding these ~unprecedented times~ and are going the extra mile to keep guests safe. From private pantries and grocery delivery to personal plunge pools, an in-room bar, and distanced activities, it's not difficult to find a hotel that will keep you entertained while isolated.
Another way to stay safe is to book an Airbnb that has contactless check-in and good ratings for cleanliness. With so many options like Airbnb Plus for luxury stays or homes set up for long-term getaways, you can find your perfect escape from the city. Also, a word to the wise: the farther away your accommodation is from other people, the louder you can blast "WAP" and learn the dance for your latest TikTok.
Shut Up And Drive
We get it, you have a million miles from flying for work and you couldn't possibly survive without TSA PreCheck. Well, it's basically useless now because just like those international flights, we're grounded. The solution? Drive rather than fly this Labor Day weekend, as you have much more control over your environment in a car. If you rent a vehicle, be sure to sanitize the inside and try to make as few stops as possible. Who knew 2020 would be the year of the road trip and that we'd see a serious surge in the RV business? Pre-COVID, we definitely thought RVs were reserved for suburban families in the midwest making their annual trip to Mount Rushmore, but booking an RV can actually be cute and worthy of your Instagram grid, not to mention a safer option than flying.
Pack The New Essentials
You know, the germophobe kit that would make you a weird Howie Mandel wannabe a year ago that is now the standard? Regardless of where you're heading for the long weekend, be sure to come prepared. Pack a coronavirus safety bag with masks, sanitizer, and wipes so that you can clean your travel area or any surfaces upon arrival. "Wallet. Phone. Keys. Mask. Wipes. Purell." The leave-the-house-checklist has got a lot longer this year.
Treat Yo'Self With The Money You've Saved
Splurge on something you might not usually buy with the money you've saved from not leaving your house and keeping travel domestic this summer. This could be something special at home, like a night in with a catered dinner, a massage therapist that comes to your backyard or balcony (if restrictions allow), a private tour, or delivery from a nice restaurant that's normally only dine-in. These options all work for your staycation at home, too. After dealing with listening to your significant other's work voice since March, it's time to treat yourself.
Listen To Michelle: It Is What It Is
Remember when we all thought lockdown would be done by May? Lol, now we've nearly hit all four seasons in isolation and collectively binged at least three reality shows. Turns out avoiding touching your face wasn't the ticket to flattening the curve. Regardless, we've found a way to (somewhat) enjoy summer, even if it meant wine tasting locally rather than in Tuscany. The vineyard pics look pretty much the same regardless of the continent, so does it even matter?
Before summer is gone, say a little toast to the fleeting season and its unexpected events. From getting out of quarantining with a boy you had no business moving in with to spending countless hours contacting airlines for credits in lieu of your canceled honeymoon, it has really been a rollercoaster. So plan a Labor Day vacay that's distanced, has lots of White Claws on ice, avoids everyone but particularly anti-maskers, and maybe even for a few days takes your mind off of all the adult Trump children's dead eyes that streamed live at you last week. You deserve it!
Images: Taylor Rooney / Unsplash; @betchestravel / Instagram
7 Self-Care Splurges For Valentine's Day
If you're more likely to be celebrating Single's Awareness Day this February 14 than you are gushy, mushy, Valentine's Day, it's time to treat yo'self. Whether you choose to sit around in a face mask and eat chocolates or hibernate under a weighted blanket and sniff candles, we're here for you being your best and most single self. After all, the only person who can take care of your lonely ass is you. So, in the interest of treating ourselves, we present a round-up of self-care splurges we're 100% in favor if you blowing your paycheck on. Sure, you could spend your money on the half-off Valentine's Day candy on February 15, or you could spend it on some self-care that will actually help you and make you not feel like garbage the next day. Totally your call, though!
A Weighted Blanket
A lot has been said recently about weighted blankets and their ability to curb anxiety. What better time to test that theory out than Valentine's Day when you're single and your mom just reminded you that she isn't getting any younger and why can't you just give her the grandkids she so desperately wants?? Anyway, the Comfitude weighted blanket comes in heavy to soul-crushing (in a good way, not the actual terms) and several trendy colors (see: 50 shades of grey). I hung out under one while writing this list and, let me tell you, I feel smothered in a cuddly, warm way.

Comfitude Velvet Weighted Blanket in Grey
A Good Body Scrub
If you're trying to scrub away the stench of failure Valentine's Day and couples sh*t, the Sheamoisture Manuka Honey & Mafura Oil Intensive Hydration Hand & Body Scrub is amazing. It replenishes necessary oils (and love) to your sad dry winter skin while exfoliating. Plus, it's made with certified organic and anti-inflammatory ingredients to help soothe your body. Praise be. 

SheaMoisture Manuka Honey & Mafura Oil Intensive Hydration Hand & Body Scrub
Chocolate
I'm not even sorry. If you want to sit around and shove amazingly delicious artisan chocolate into your mouth come Valentine's Day, you do you. Luckily, you don't have to resort to trekking to your local Walgreens and buying yourself a big ugly red cardboard heart. Dandelion Chocolate, Dick Taylor Chocolate, Maverick Chocolate, French Broad Chocolate, Raaka, and Ritual Chocolate all create delicious, incredible, bean-to-bar chocolate that you can feel good about indulging in. They also all ship said goodies, so there's no excuse not to order some.

French Broad Chocolate Signature Collection
An Adult Candle
I know that perusing the $5 deals on the outer rims of Target is appealing, but in the interest of adulthood and treating yourself to something really nice, it's time to invest in a good candle. We love NEST Fragrances because they're clean, they smell like what they're supposed to smell like, and they're just expensive enough for me to feel fancy when I light one.

Amazon NEST Fragrances Votive Candle
Fancy New Clothes
You know when you find an online boutique and you're all, this sh*t gets me? That's me and Sezane. All of the clothes are beautiful, and although they can be a bit pricy, they come packaged in the cutest, prettiest, most amazing boxes complete with stickers and postcards and a little linen bag.  I highly recommend any and all of the dresses; just be sure you get your measurements right, as those European sizes can be a bit tricky.
A Pamper Box From Winston Flowers
Drop major dollas on yourself because you f*cking deserve it. The Spa Indulgence box from Winston Flowers includes Formulary 55 bath bar in sweet pea and clover, paired with a rosehip and clay facial mask. There's also an exfoliating Sasawashi towel, plus a skin brightening citrus and lavender body polish and a smoothing monoi and jasmine body cream by Birchrose. But wait, there's more. They've also included Bee Raw's white peony tea and orange blossom honey which you can drink in the natural clay mug from Pigeon Toe Ceramics. It all comes in a gorgeous crate that's likely going to be reused as decor in your apartment (not mad about it). There's even an air plant for you to kill, and a hand-poured Winston Flowers soy candle.


Winston Flowers Spa Indulgence package
A Comfy Pillow
I'm not going to ignore the need for throw pillows and general coziness when self-care is the topic. Seriously, upping your comfort game with cute pillows, blankets, and soft sh*t can do wonders for your mental state. The Betches Gangsta Napper pillow is honestly one of my favs, since it's super cute, super soft, and goes nicely with my decor.

Shop Betches Gangsta Napper Throw Pillow
Images: Roberto Nickson / Unsplash; Comfitude; French Broad Chocolate; Amazon; Sezane; Winston Flowers; Shop Betches
Betches may receive a portion of revenue if you click a link and purchase a product or service. The links are independently placed and do not influence editorial content
6 Ways To Treat Yo'Self This Spring
Spring is officially here which means it's officially all about you season. Cold weather forces you to think about other people, namely, which of these other people can I convince to stay inside and watch Netflix with me all season. But cuffing season is officially over so the only thing you have to be codependent with right now is yourself. You deserve the best, so in honor of you, here's several ways to treat yourself this season. You're such a good girlfriend. To yourself, that is.
1. Hit Up A Korean Day Spa
If Soko Glam has taught us anything, it's that Korean people know how to pamper your skin. You might have to take an Uber into Queens but a Korean daiye day spa is worth the trek. You can spend the day in hot springs style pools, chillin' in a sauna, getting a massage, or updating your #skinnygoals by watching the obscenely thin Kpop girls in the music videos they play in the lounge. Just make sure there isn't a dead guy in the hot tub.

2. Go To A Rooftop Pool And Make Your Backburner Bro Take Pics Of You
Rooftop pools are a perfect combo of being down to earth and also above everyone else. The pool party reminds everyone that you're super chill and would be a great person to take on vacation while the rooftop part reminds everyone that you are still looking down on them. If your backburner bro is well behaved, you can bring him with you and make him take photos of you until you find a new pic worthy of your Instagram.
3. Buy Last-Minute Tickets To A Concert Tonight And Get Dressed Up With A Friend
Get super dressed up with a friend just to go to a concert you two had no idea you were going to until today. Treat it like something you've been looking forward to and see if you can out-fan the actual fans there. If you can get into a football team just because the guy you're dating is into them, you can get into a band just because you got last-minute tickets to see them.

4. Do A Wine Tasting Tour In Your City
Most wine shops have tasting times, and if you live in an urban city then chances are you're surrounded by wine shops. Go for a mini tour by going to free tastings in all the wine shops in a neighborhood. You can stop at a deli for cheese and crackers in between. Plus you might actually learn a little more about wine, so basically you could call it auditing class. You're so resourceful.
5. Take A Beyoncé Dance Class
Sometimes you just want to feel like queen, more than you already are. Take a dance class where you can rock out to Beyoncé songs with sexy choreography. Perfect pregame to drunk brunch, since you'll already be feeling ready to party. Make sure you get a good boomerang for your Instagram story.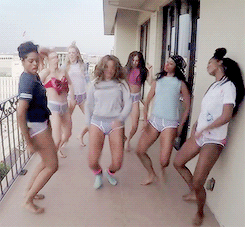 6. Buy Our Shop Betches Robes
Are you still wearing a towel around yourself like a poor college student? Get these Shop Betches robes and feel classy AF walking around in your house. These robes are the ultimate treat for yourself because they're comfortable, sexy, and they have a personality—kinda like you. The robes come with various funny sayings for different occasions—like brunch or Champagne time, two totally separate things—and there's even a custom text option if you're feeling witty. So you agree, you think you're more clever than us? Go ahead, create your own robe and send us a pic and we might share it. You can buy one, or one hundred, right here.

Shop the entire Shop Betches loungewear here!
Your Weekend Horoscopes: Who Should Go Big & Who Should Go Home
Well, fam. We made it: The weekend has finally arrived. What does the weekend have in store? Will you sip on Coke and rum and be like "so what I'm drunk?" Hopefully whatever you're getting into nothing to do with March Madness. Or peeing on underage girls. Too soon? Sry, blame it on our horoscope. Check out what the stars and The Betches have cooked up for the next few days.
Aries
After a week or two (or six) of non-stop hard work, it's time to take a break. I promise that the world will keep turning without your valiant efforts, so spend the next few days indulging in some good old TLC (either the euphemism or the network, neither would be wrong). While it may be hard to ignore the siren calls of your friends asking for help with just one thing, or emails piling onto your already overlfowing work load, you truly deserve some time to yourself. Turn that phone off, that TV up, and relish in 48 hours of pure relaxation bliss. As Tom Haverford would say:

Taurus
It's party time, Taurus. After nearly a month of playing the responsible friend, it's time to let loose. Literally anything goes. This weekend is Vegas, meaning that nothing that happens will actually stay a secret but people will at least pretend to not know the horrific things you did after consuming an entire fifth of tequila. Come Sunday you consider resting in order to prep for Monday, but we say nay. Keep the party going as long as your body will tolerate. There's always time to sleep when you're dead (or during that Monday morning meeting).

Gemini
Tread with caution this weekend, Gemini. Not saying that the universe has it out for you or anything, but uh, don't test it. If there comes a time to make a risky decision, opt for the safer choice. If you're asked to take on something with high stakes, kindly decline. If you are ever in a situation that could feasibly end in police involvement, bail. Sorry to sound bleak, but sometimes it's better to play it safe rather than sorry.

Cancer
I know things seem rough right now, Cancer, but I'm going to need you to chill. Unless you are in a plane plummeting to the surface of the Earth with no hopes of survival, nothing is every truly as bad as it seems. Sometimes all it takes is removing yourself from a situation in order to gain that much-needed perspective. This weekend, try it out. See if you can get enough distance from your problems to see them for what they are. If you come back and are still miserable, it's probably time to address them. Otherwise, let things slide and see how much less stressed you'll be in general.

Leo
Lucky in love, Leo? Whether or not you've had any success up to this point, the next two days have some serious matchmaking vibes coming your way. Make sure to looking banging at all times, because the odds of you meeting Mr. Right are very high. This means breaking out of your shell and being open to new people, otherwise you may just scare your true love away. I find that the best way to make yourself open and appealing is to get stupid drunk. No one is nervous after six shots of something regrettable. Go out with an open heart, an open mind, and an open bar tab. You'll be surprised what may come of it.

Virgo
After months of flying under the radar as the unsung hero, this weekend is your time to SHINE, Virgo. Honestly, you've been killing it for a while now and haven't received nearly as much attention as you've deserved. Make the most of your time in the sun, because these moments don't come around too often. No matter what move you make, it's going to be the right one. That kind of power could go to someone's head, but in your stable hands it's only going to be used for good. But if you do end up using it for bad, we promise not to tell.

Libra
Rarely are we the type to dole out financial advice, but when the stars send a message we must abide. This is a time for saving, Libra. We know you're really popular and it's hard to not go out with your friends and drop $50 on vodka sodas every Friday, but think to the future. All those amazing trips you have planned? They slip farther and farther away with every Postmates order. This weekend, do yourself a favor and live a little bit of the frugal life. You'll be thanking us when you're chilling on a beach in Turks and Caicos a year from now.

Scorpio
It seems like all anyone ever says about Scorpios is how crazy they are. "Don't cross a Scorpio, they'll kill you in your sleep"—a sentence literally just said to me 10 minutes ago by a coworker who saw me writing horoscopes. But you know what this weekend has in store for you, Scorpio? A whole lot of feelings. Even the toughest of us need some time to break down and collect ourselves. Let the next two days be a time of healing, Scorpio. Watch some rom coms. Eat some shitty food. Cry for no reason. You've earned it! Don't let astrology culture run your life any longer; it's time to take yourself back.

Sagittarius
You know what you need to do this weekend, Sagittarius? Take some bitches down. There's been rolling tension in your life for a few weeks now, and its time to shut it down. Make a list, check it twice, and then head out on your one-woman missing of reckoning. Will it be kind of awkward? Probably. But the sweet, sweet sleep you'll experience? Priceless. Plus, people will know that crossing you in the future is something to avoid. A win/win.

Capricorn
After a few weeks (maybe months) of living large, it's time to get down to business, Capricorn. Remember that old thing called school? It's time to get back at it. We're all for celebrating—more than most, probably—but even we know that you can't play hard unless you work hard. Your next adventure will be all the sweeter knowing you really earned it.

Aquarius
You have one job this weekend, Aquarius: to go MIA. You have been stretching yourself far too thing for anyone's liking, and it's time to take a break. Turn off your phone, turn off your mind, and turn off the world around you. You may be tempted to tend to a friend in need, but sometimes it's more important to put yourself first. You can't other until you help yourself. Zen, right?

Pisces
This is a weekend for going back to basics. Let's be real, nothing is more basic than you your family, in every sense of the word. It's time to head home and let mom take care of you for a few days. This means pj's, comfort food, and wine that you would never actually buy for yourself. Literally, none of that sounds bad. When you've had your fill of questions about non-existent grandchildren, it's time to head home.

Which fuckboy should you date based on your horoscope? Find out here!
A Definitive Ranking Of Girl Scout Cookies By Betchiness
About this time every year the entire country (or maybe the whole world, IDK) freaks the fuck out over Girl Scout cookies. Weird kids who like camping and being nice come to your door in creepy-ass uniforms and the mom posse at work sends mass emails about ordering on time. And then a passive-aggressive fight breaks out over whose kid you're going to order from, and then Debbie stops getting invited to the after-work happy hours and you all have to pretend it's not weird, and … wait, where was I? Oh yeah. While normally all that pestering would annoy the shit out of me, when it comes to Thin Mints and Tagalongs you can spam my inbox all fucking day. So to get you ready for cookie season (which cruelly comes right before beach season, WHY), we're ranking all of the treats by betchiness so you know which ones to buy and which ones are total social suicide.
12. Do-si-dos/Peanut Butter Sandwiches

Look, it's a Girl Scout cookie so it's not like it's bad or anything, it's just not great. First, let's talk about these names. On the one hand, you've got Do-si-do, which makes me feel like I'm at a square dance. Also, I'm not sure what hoe-downs have to do with peanut butter and oatmeal. Speaking of, your alternative name is "Peanut Butter Sandwich"—real inventive. Then you get to the cookie, which is just two (chocolate chip-less) oatmeal cookies with peanut butter in the middle. Whatever you call these, they're fat and lumpy and ugly. Kinda like you will be after you eat a whole box of 'em.
11. Trios

Another oatmeal cookie. Bleh. The Trio has chocolate chips in it, though, so it just beats out the Do-si-do. But really, if you're going to spend $6—or whatever ungodly amount they're charging these days—on some fucking oatmeal chocolate chip cookies, it's time to look at your life, look at your choices.
10. S'mores

"Crunchy graham sandwich cookies with creamy chocolate and marshmallowy filling" sounds pretty good and all, but we fail to see how these differ from Oreo S'mores, which you can literally buy for half the price at Target. "But think of the children!" you say. Ok. Fine. On a less cheap note, these things are the newest to the cookie roster and you've gotta pay your dues before you get to sit with the plastics classics.
9. S'mores

That's not a typo; there are two s'mores flavored cookies that are both creatively named "Girl Scout S'mores". Like, what? You mean to tell me Tagalongs have two different names depending on what region of the country you're in, but you couldn't come up with a separate name for a whole other cookie? Normally I'd admire that type of commitment to not doing work, but that shit is just laziness. Do better, Girl Scouts. Anyway, this shit is essentially a graham cracker that's dipped in "crème icing" aka fake marshmallow shit and then covered in chocolate. Anything that's covered in chocolate is a definite yes in my book (future lovers, take note), but Girl Scouts really shot itself in the foot with the description on this one. "Our new crispy graham cookie double dipped in yummy crème icing and finished with a scrumptious chocolatey coating (WHOA!)" "WHOA!"? Really? Does this really warrant an all-caps WHOA? The person who wrote this description is the type of person who talks about how "naughty" they're being when they order fries at a restaurant instead of a side salad. I cannot, in good conscience, award this cookie any higher of a place on the betch scale.
8. Trefoils/Shortbreads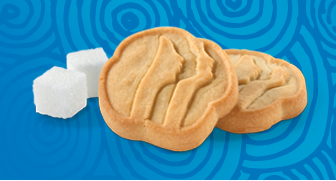 Trefoils are kind of like that teacher at your high school who only does the bare minimum and you wonder how they're still there when you go back to visit for your 10th year reunion. The answer, for both the teacher and this cookie, is tenure. Trefoils are a pretty good option when you want to eat dessert but also partake in some cognitive dissonance, i.e. "There's not even chocolate or anything in this cookie, so it can't be that bad!" False. It can be that bad, because I'm sure these things are straight butter. Look, there's even a sugar cube next to it in the picture! So anyway, while I'm sure we'll have to pry these cookies from Juliette Gordon Low's dead hands, Trefoils are actually pretty basic and not that great. Plus, the Girl Scouts have gone fucking ham with flavored shortbread cookie options lately (we'll get to those later) so you might as well branch out and not be a dud.
7. Toffee-tastics

There's not much else to say about Toffee-tastics. I've never heard of them in my life, and they're a regular-ass shortbread cookie with some toffee thrown in for a little excitement. They're kinda like, the Danielle M. of Girl Scout cookies. Bonus betch points awarded for being gluten free, though.
6. Lemonades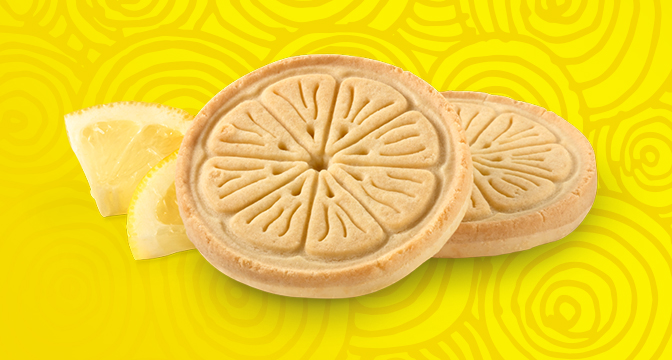 Meet the lemon version of a Trefoil. It's not gluten free so you're probably wondering why it's higher up than Toffee-tastic, and that's because unlike the Grammys we here at Betches appreciate Beyoncé and the creative genius that is Lemonade and want to show it some love. Beyhive for life (please don't come after us).
5. Thanks-A-Lots

Finally the last shortbread. Someone in the kitchen is the fucking Gretchen Weiners of shortbread, and Girl Scouts really needs to get out more and come up with some new ideas. Shortbread? For cookies? Groundbreaking. Anyway, this one is at the top of its friend group because it's dipped in chocolate (see my previous note). But it's not higher up on the list in general because it's called a Thanks-A-Lot. Like bitch, what are you thanking me for? You're thanking me for eating you? That's like your friend Karen who catches her boyfriend cheating, only to end up apologizing for "not appreciating him enough." We don't like Delusional Daters or delusional cookies, so the best these are gonna get is the middle of the pack.
4. Savannah Smiles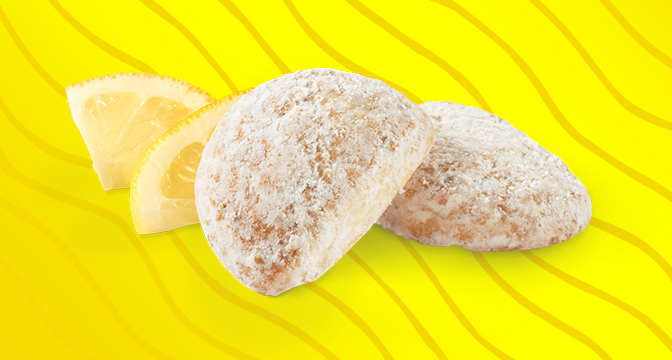 Is this what that girl from Mean Girls was talking about when she said she wanted to bake a cake of rainbows and smiles?? Whoa. I think I'm onto something here. Savannah Smiles are cute little tea cookies dusted in powdered sugar, and they look like something you snacked on at cotillion class before your Deb Ball. V betchy. They're also not going to make you (as) fat because there are only 140 calories in five cookies. And if you're eating more than five in one session, you need therapy. Or Jesus.
3. Tagalongs/Peanut Butter Patties

First things first, wtf is a Peanut Butter Patty? Just no. I am ride or die for Team Tagalong. You can put that on my gravestone. If I had to guess, TAGALONGS are like 50% of the population's fave, and it's easy to see why. It's peanut butter on top of a cookie and then the whole thing is covered in chocolate and sprinkled with hopes and dreams. It only loses points for being one of the unhealthiest cookies, but fuck it. I said I was ride or die, and I choose death by Tagalong.
2. Samoas/Caramel deLites

God these are so fucking good. They're covered in caramel and dark chocolate and coconut, so it's safe to say they're the most sophisticated of all the cookies. Samoas are def the most inventive in terms of shape, texture, and flavor combination. Also, they have a hole in the middle which allows us to pretend they're less calories than the other fully circular cookies. The only reason Samoas aren't number 1 is because we're not sure if the name is vaguely racist or not. Are you still allowed to say Samoa?
1. Thin Mints

Fucking duh. The day they get rid of Thin Mints will be the day hell freezes over. Actually, given that our country is run by a moldy fascist clementine and New York City's weather forecast is a page out of the 28 Days Later screenplay, that's probably not such a good metaphor. But you get my point: Thin Mints are amazing. You can eat them plain. You can freeze them and crumble them on ice cream. You can make alcoholic Thin Mint milkshakes. The limit on your fatness truly does not exist when Thin Mints are involved. And in case their versatility wasn't enough, they're vegan—but we bet you didn't even know that because they're not constantly broadcasting it. All hail Thin Mints.