What's Wrong With The Men On 'Southern Charm'?
Southern Charm is one of my favorite Bravo shows, and I was really excited for season 6 after a spectacular season 5, where all the women seemingly banded together to take down the "good ole boys" club that pervades Charleston and the mindsets of the men there. It was an exciting time to be watching—the #MeToo movement was igniting, and for a brief moment it felt like there would finally be a reckoning for some of the more toxic men on the show. To some extent, there has been, with Thomas' arrest and removal from the cast, but you wouldn't know it by watching this season. The camaraderie between the women is not quite the same as it was last season, and the only woman bold enough to call out the men's more problematic behavior is being portrayed as a pseudo-villainess. How did we get here, and are there any good men on Southern Charm?
Thomas

Although Thomas is no longer a cast member, his presence still lingers with the aftermath of his arrest for sexual assault and battery, and Kathryn's struggle to maintain custody of their two children together. The two met when Kathryn was 21 and still in college, and Thomas was 51. I have no problem with an age gap, but a middle-aged man pursuing a relationship with a woman barely old enough to drink feels predatory and manipulative. And by Kathryn's account, their relationship was emotionally abusive—she told People that when they started dating, "I just did what he said and took on his opinions and feelings as my own." She also said that when their relationship started to deteriorate, she and her daughter were forced to live in the basement of Thomas' plantation, where she felt "sad, scary, lonely, confused, quarantined and isolated."
When Kathryn and Thomas were on the outs in seasons 2 and 3, she was a veritable pariah and excluded from just about every social function by everyone except Craig. Instead of trying to understand her perspective, she was written off by the others as gold-digging, crazy drug addict (after testing positive for marijuana, of all things) and completely disregarded in favor of a cocaine-using felon and disgraced politician whose attempts at speaking French would make the Seine run dry. Only after the sexual assault allegations against Thomas came out did cast members like Cameran and Patricia turn their backs on him and warm to Kathryn. And to that I say:

Shep

This has been a revealing season for Shep. Up until now, Shep has largely gotten away with his more problematic behavior. His attempt to grab and kiss Chelsea in season 4 was largely glossed over by the rest of the cast and referred to as an "incident" by Bravo instead of the assault that it was. The rest of the cast seems to regard his clear problem with alcohol and inability to commit to a woman or a vocation as the amusing quirks of a goofy man-child rather than glaring red flags. Interestingly, the arrival of Madison this season has exposed a lot of Shep's more toxic tendencies. He refers to Madison as a "white trash hairstylist" despite Shep never having worked a day in his life. He shames her for sleeping with someone in retaliation after catching Austen in the middle of a threesome. Where was this outrage when he heard that Austen cheated with two other women?
After balking at Madison's admittedly inappropriate revelation about him and Danni, Shep responds by DOING THE EXACT SAME THING and telling Cameran that Austen is a "sexual deviant" because he and Madison have done "butt stuff" together. It's unclear what exactly he is referring to, but either party being on the receiving end of said "butt stuff" is hardly sexual deviance in this day and age. You know what is sexually deviant? Sleeping with someone you call a friend and definitely allegedly giving her chlamydia. Say what you want about Madison, but I can't help but respect her for going toe-to-toe with the resident bully of the franchise. Shep has continued his one-man white privilege parade off-camera by recently posting a story to his Instagram where he openly mocked a visibly embarrassed homeless woman collecting cans. It's revolting enough that he found this woman's situation humorous. But to taunt and expose her to his hundreds of thousands of followers is appallingly callous, not to mention willfully ignorant. Gosh, I can't imagine how he is still single!
Ummmm It might just be me but I really don't think "BUTT STUFF"equals sexual deviancy and Is Shep not drinking because he is still on anabiotic's from the chlamydia I'm confused

— Brandi Glanville (@BrandiGlanville) August 8, 2019
Whitney

Whitney first pinged my creep radar in season 1 when he slept with Kathryn and told her to keep it a secret, only to reveal it later to Thomas without consulting her. Since then, Whitney and Kathryn's relationship has been rocky, and Whitney has gone out of his way to sabotage her relationship with Thomas and malign her character. During season 2, Whitney convinces Thomas to film campaign videos with Kathryn's sorority sisters that could easily have passed for Cialis commercials, and Kathryn reveals during the group's trip to Jekyll Island that Whitney took Thomas to a strip club when she was 9 months pregnant with their child. Whitney's obsessive insertion of himself into Thomas and Kathryn's relationship looks a lot like Shep's current involvement in Austen and Madison's relationship. Is Shep so focused on what's going on between Madison and Austen because he, like Whitney, is actually the one feeling butthurt? When we find out this season that Kathryn and Whitney have recently slept together, Whitney bizarrely denies it and attempts to gaslight her by saying, "We have a different interpretation of events." I'm not sure how Kathryn can misinterpret your middle-aged penis struggling to find its way into her vagina, but okay, Whit.
Austen

We can now proceed to the f*ckboy portion of this article. Austen was first introduced to us in season 4 as a younger and marginally more attractive version of Shep. His behavior following the cooling off of his "relationship" with Chelsea and subsequent relationship with Madison support the comparison. He proceeded to suggest to all of his Instagram followers that Chelsea has no sex drive as well as talk badly about her to Madison, as all classy men do. When his girlfriend catches him in the aftermath of a threesome (I'm convinced hell is a persistent loop of him screaming "MAAADISEHHHN!"), he proceeds to call her "a crazy person" and threatens to physically remove her from his home. After all, it's easier to deflect and question a woman's sanity than to take ownership for the misdeeds that are making her so "crazy" in the first place. #JusticeForVictoria Even when he isn't the target of criticism, Austen is reluctant to side with women. When Naomie and Chelsea rightfully called out human hemorrhoid J.D. for his philandering and grifting last season, Austen claimed he needed more proof than the claims of his friends, one of whom got her information from J.D.'s wife.
Craig

Oh, Craigy. Our favorite pillow artisan is by far the least toxic of the bunch, and he should be commended for his fierce defense of Kathryn for many seasons, but he is not completely innocent either. He lied to the entire group about graduating from law school and passing the bar, and when Naomie directly questioned him about his desire to be a lawyer, he responded by telling her she was acting dumb. I agree that at times her approach was a bit mean, but Naomie's concerns about Craig's ambition and general life direction were not unfounded. Two seasons later we are still watching him struggle to get his fledgling pillow business off the ground and wake up before noon, yet Naomie was deemed a bitch for having the audacity to challenge her poor, innocent boyfriend. Even after she has clearly moved on, Craig continues to disrespect her by telling anyone who will listen that she still has feelings for him despite Naomie seeming genuinely happy in her new relationship (however we may feel about Metul).

It'd be a cop-out and a vast oversimplification to attribute the toxic behavior of the men on Southern Charm solely to Southern culture. Though that's certainly a factor, it's a symptom of a larger and more insidious disease in our society. When we allow boys to be boys unchecked and without any accountability, we breed a sense of entitlement where, given enough time, money or even fame, a Craig or an Austen might become a Shep or a Thomas. Until we do, men like these Southerners will keep passing for gentlemen.
Images: Bravo; Giphy (2); BrandiGlanville / Twitter
All The Times Jameela Jamil Has Called Out The Kardashians
Guys, I'm so tired. I'm so tired of slathering my entire body in makeup because I'm wearing a dress. I'm so tired of being told that a laxative tea, one that will surely f*ck up my digestive system, will make me look like a (Photoshopped) celebrity. These impossible beauty standards and the toxic messages I've internalized are wearing me out. I'm SO TIRED. And so is Jameela Jamil, who is, yet again, calling out the Kardashians for telling women that we're not good enough unless we have an 18-inch waist. Jameela's most recent gripe is over Kim's new body makeup, which women can use to cover their entire body and blur things like veins, bruises, or any other "imperfection" that might make a man think that we are human *gasp*! Excuse me while I go burn everything to the ground now.  
This is obviously not the first time that Jameela has come for the Kardashians, it's just the latest battle in the war she is waging against the unattainable beauty standards the world has set for women, and that the Kardashians continue to perpetuate and profit off of. Such a lovely family! So, in honor of Jameela's most recent display of straight-up badassery, let's take a look at all the times she went after America's First Family of Flat Tummy Tea.  

Of all the awful things that the Kardashians hath wrought, appetite suppressant lollipops are the worst of all. Well, the lollipops and Tristan Thompson, but this article's not about him. Last year, Kim promoted these lollipops on Instagram, telling her 142 million followers that not eating is cool! Going to extreme measures to look like Kim is cool! Let's all get eating disorders together! (I'm only paraphrasing a little.) Naturally, Jameela took issue with this advertisement:
No. Fuck off. No. You terrible and toxic influence on young girls. I admire their mother's branding capabilities, she is an exploitative but innovative genius, however this family makes me feel actual despair over what women are reduced to. ☹️ pic.twitter.com/zDPN1T8sBM

— Jameela Jamil ? (@jameelajamil) May 16, 2018
As my aunt likes to text me, "you go girl!" Personally, I would have used even a few more expletives, but I'm from Jersey. Those Brits are way f*cking classier. This is the first time I noticed Jameela going after the Kardashians, and it made a big splash and started a narrative. Eventually, the check cleared I guess a modicum of shame got to Kim, so she changed the caption to just a lollipop emoji, but WE ALL KNOW WHAT YOU DID, KIM. 
In case you were giving Kim the benefit of the doubt after the lollipop fiasco, let me get you some more sticks to fuel that rage fire. Later in the year, Kim posted an Instagram story where her sisters told her she looked anorexic and she was so excited and thanked them. So yeah, she's promoting anorexia. But guys, it was just a joke! Fun and games! My fun and games involve shaming my brother with embarrassing photos in our family group chat and commenting "never forget," but sure! Anorexia is hilarious too! In response to this story, Jameela posted the following on her own Instagram:
THANK YOU. It's sad that we all need to be reminded that our weight does not determine our worth, but I certainly can use the reminder literally all the time. Jameela also created an Instagram account called @i_weigh, which is about "radical inclusivity, so that no one feels alone." I highly recommend it as a follow in between the life-sized Barbies that are popping up in our feed. 
I actually only included this incident because after the Kardashians did an interview basically saying they can do whatever they want for money (SERIOUSLY), Jameela said that "their pockets are lined with the blood and diarrhea of teenage girls." This is the most epic insult I've ever heard, and in my dreams I came up with it myself. I hope the money is worth it, ladies!! 
Khloé posted in an Instagram story earlier this year that all women want is to "1. Lose Weight and 2. Eat" which obviously set Jameela off:
This makes me sad. I hope my daughter grows up wanting more than this. I want more than this. Sending love to this poor woman. This industry did this to her. The media did it to her. They fat shamed her into a prison of self critique. Dear girls, WANT MORE THAN THIS. ❤️ pic.twitter.com/RFkb0GzxZY

— Jameela Jamil ? (@jameelajamil) January 10, 2019
Sadly, for some of us, especially me (hello garlic knots, my old friend) this is true. And it's because people like the Kardashians have been telling us for so long in so many ways that skinny is the best way. So, maybe, just maybe, if certain people stop promoting waist trainers, and laxative tea, and appetite suppressant lollipops, women will stop only wanting to both lose weight and eat. And for the record, women do want other things. I also would like to own a bookstore/coffee shop, get a dog, and to meet my goal of reading 50 books this year. 
And finally, we have the epic post where Jameela called out Khloé for promoting Flat Tummy Tea and acting like it's the reason she looks the way that she does, when we all know that's not true. 
I'm so glad that Jameela said this. Because most girls aren't as cynical as me and don't realize that Khloé Facetuned the sh*t out of this. Most girls don't follow multiple Instagram accounts that point out all the ways that celebrities enhance their images (or read our weekly Photoshop Fail articles). Most girls don't have the free time to deep-dive the Kardashian archives and see all the times they've sold us snake oil. It must be pointed out. FYI, Khloé eventually deleted the post. PROGRESS. 
So, if this article hasn't proven to you that God sent the Kardashians down to us as a test and that we failed, I don't know what will. I'll just be over here bracing myself for the next big flood. Thanks for trying, Jameela!
Images: Giphy (1); jameelajamil/Twitter (2); jameelajamilofficial, commentsbycelebs/Instagram
How To Join The Mile High Club Without Getting Caught
Have you ever found yourself watching Britney Spears' "Toxic" music video and thinking, "Wow, I should totes join the Mile High Club"? Of course you have, you're only human, babe. As a member of the club, I'm here to tell you all of the important tips if you're dying to join. First, I have to tell you that initiation isn't nearly as hot as when Britney rubbed her ass all over that guy's d*ck in the airplane bathroom, but it is fun and exciting. Plus, it's something you get to brag about and bring up constantly, which is what's really important. Whether you're playing it cool or bragging about it on your Instagram story for everyone to see, this will be one of your proudest achievements. 
No one:
Literally not a soul:
Me: I'm actually in the Mile High Club, so000.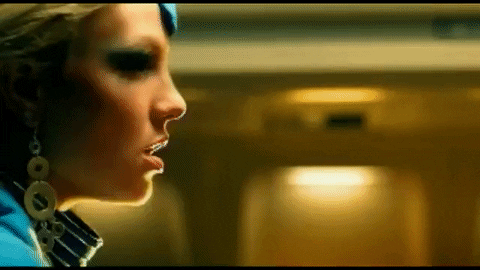 If this sounds like something you're interested in, I'm here to help. My partner and I had joining the mile high club on our bucket list for a while, and now that we have been able to check it off, we want others to feel the same sense of accomplishment, adrenaline, and excruciating leg cramps.
1. Get On The Flight Attendants' Good Side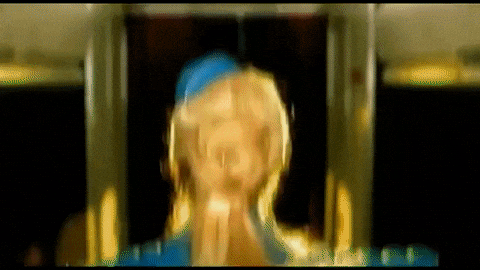 Like anyone in customer service, flight attendants are often treated like sh*t. So, just like anyone who has ever worked in customer service, they are one hundred percent over everyone's bullsh*t. The minute you walk on a plane, they have probably decided you're just another whiney, high-maintenance bitch who requires two lemons for your sparkling water, and will hand them your dirty tissues when they come around to collect trash. Your job here is to prove them wrong. I mean, you should always be nice to flight attendants, but in this case you should really go the extra mile (heh). Be gracious, compliment their shoes, laugh at their jokes. This way, the people who could potentially get in the way of you joining the club may consider looking the other way.
2. Make A Plan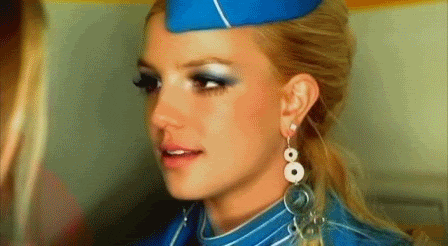 Even if you decide to embark on this journey with the hot stranger sitting next to you, you should work out an entrance and exit strategy before you dive in. You'll have to go one at a time, and you'll need a secret knock to make sure you know if it's your teammate on the other side of the door. As for exiting, this depends on how much you care about shame. If you wanna make a dramatic exit and walk out together to let the entire flight know you just hit up the bone zone, have at it. I personally ran out and made my partner wait a few moments before following, but this is mostly because I was raised Catholic and am terrified of getting in trouble with the grown-ups, even as an adult woman.
3. Wait Until Most People Are Asleep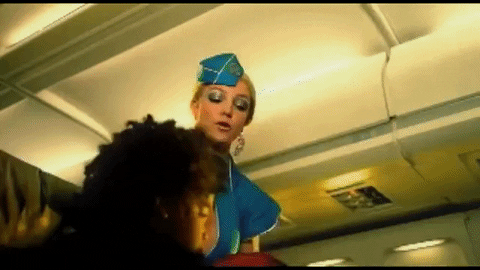 This is a lot easier if you are on 1) a long flight and 2) an overnight flight, but most people do fall asleep at some point during a flight. Pay attention to this, and at the moment when people start to go into their gross plane wine coma, make your move. During this time, flight attendants aren't walking up and down the aisle as much, so it's more likely that the coast will be clear. Plus, this will decrease the likelihood of other passengers getting up to use the bathroom and getting in the way of your fun. Let the nerds sleep while you become a new woman/man.
4. Don't Expect The Sex To Be Good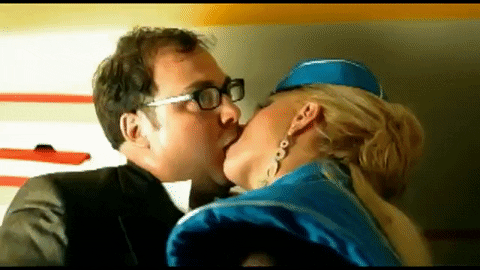 I cannot stress this enough. Airplane bathrooms are small and smelly, and for some reason every inch of them is always covered in water. It's not cute in there. There's barely enough room for two people (this feels like an intentional attack), let alone enough room for two people to comfortably f*ck. You can either try to have sex on the toilet, which is kinda gross, or you can try to do it standing up, which is also uncomfortable. Expect a lot of maneuvering, bumping of knees, and moments when the d*ck just won't stay in. Sadly, these probably aren't sex positions that will lead to higher confidence, but you win some, you lose some. I would be impressed by anyone who climaxes during this trying time. For me, we considered it good once there was approximately 30 seconds of intercourse, high-fived, and then GTFO.
5. Tell All Your Friends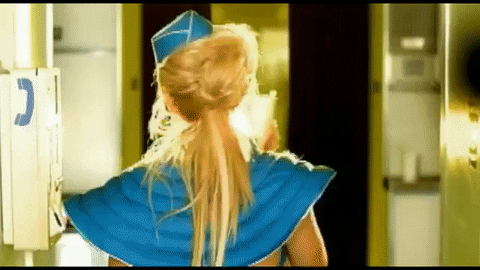 Congratulations, you are now officially a member of the Mile High Club, and are therefore given the right/privilege to ruin all social engagements by not shutting the f*ck up about it. Enjoy!
Any more questions? Hmu in the comments, and I'll be happy to pretend that I'm an expert. Let me know if you've had any luck joining the Mile High Club, because hearing these stories really never gets old. Life is short, so why not have sex on a plane?
Images: NeONBRAND / Unsplash; Giphy (6)
4 Things To Stop Feeling Guilty About In 2019
2018 was a year of many revelations. (Yes, saying "revelations" instead of "realizing stuff" makes me the intellectual Kylie Jenner.) It was a rapid-fire year of watching our favorite celebs make engagements, break engagements, have babies, and get cheated on by f*ckboys. (What I like to call "the big four.") In between worrying that these celebs are growing up too fast and worrying I'm not growing up fast enough, I realized I was forgetting one important thing. (No, not refilling my anxiety medication. Good one though.) I realized I was spending so much time judging and measuring everyone else's process in life and feeling guilty about my own that I could barely remember what I actually wanted. All I knew was what I thought it should look like.
So, in the spirit of slowing down, letting go, and re-focusing on getting happy from the inside out, here are four things to stop giving yourself (and other people!) sh*t for in 2019.
Feeling Only Okay About Your Job
One of the more toxic elements of Instagram is that everyone on there (everyone successful anyway) seems to be a fully self-made entrepreneur who lives their best life every day, is grateful for every morning, and answers only to themselves. While that obviously sounds delightful, you have to keep in mind that you have no idea how those people got there, and how truthful they're even being about the joy they find in their careers. Similarly, the friends you compare yourself to and feel like sh*t about—whether they're pursuing creative goals or just pulling in a fat paycheck—all likely have their own unique doubts, fears, and misgivings about their jobs. That's the nature of work, and the nature of life in general.
So, am I saying you should stay at your sh*tty desk job forever, because everyone's probably unhappy about something? Try again, b*tch! If you hate your job, or even just don't love it, you can absolutely add "get a new job" to your 2019 resolutions, and go after that mother*cker. But please stop beating yourself up because you haven't yet landed the perfect gig, or even figured out what exactly that would look like. (Although if this describes you, you should definitely give When's Happy Hour a read.)
And here's a secret no one on Instagram will tell you. It's okay to not be totally obsessed with your job. It's okay to want a life that isn't only about the hustle/grind/whatever people are calling their 24/7 jobs these days. You do not have to wake up on Monday mornings eager to "get that bread" if you are happier working a moderately fulfilling 9-to-5 and spending the rest of your time with your loved ones. The world will not end, and you are not a bad person.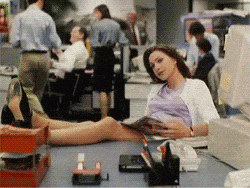 Feeling Only Okay About Your Body
This will all be thematically similar to the last section, so I'll keep it (kind of) brief. On Instagram, everyone either has a perfect body, is a "Before" rigorously working toward an "After," or is making a "bold" and "courageous" statement by weighing more than 98 pounds and being happy that way. Like with your job, if your body makes you actively unhappy then I absolutely encourage you to do something about it. But I also encourage you to think critically about that question. In a world without Instagram, would you be unhappy about your body? Does your body affect how you view yourself every second of every day, or only after you've scrolled through your feed? What makes you happier: a warm chocolate-chip cookie, or a DM request from a "promoter" with 200 followers after you post a selfie in a crop top?
Now, I'm also not saying that wanting to lose weight or achieve new fitness goals or whatever is always bad/shallow/for the 'Gram, but just because we all live our lives on the Internet doesn't mean we all have to look like swimsuit models. And being a work-in-progress—or just accepting that your body will never be the best, most accomplished, most celebrated thing about you is totally fine. Staring at your body every night and hating yourself about it? Not f*cking fine at all.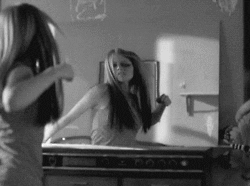 Not Having A Go-To "Squad"
This is really for my post-college and beyond readers. In college, you're surrounded exclusively by people of your own age and every article targeted at you is about the trials and tribulations of the group chat. Pre-gaming is basically a sacred ritual, and the bi-weekly group shot causes more drama than a season of Riverdale. Post-college, you find out a few things about those girl groups. Like that half of them have terrible personalities, drinking problems, or a b*tchy streak that used to be cute and aged poorly. Regardless, I often find myself feeling guilty when I see articles memes referencing a group chat that I no longer have. Or wondering when I became such a loser that my birthday dinner was under 20 people.
But here's the thing: I have never loved my friends more than I do at this stage in my life. Genuinely. The friends that I have are people who I know I can rely on, who I can talk to about anything, and who I personally consider to the coolest, smartest, and funniest people on this f*cking earth. Do I wish more of them lived in the same city, knew each other, and regularly attended Sex and the City style brunches with me? You bet I do! But I'm way over befriending a group of people I don't really have much to say to—just so I can stop feeling guilty and lame when I see pics of Kendall Jenner's girl squad.
This is the only squad that ever mattered anyway: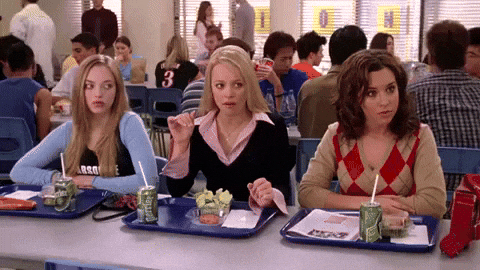 Taking A While To Orgasm
Okay I'll be real. This was the first category I thought of, and the one I was most eager to write. (It is also directed primarily at the ladies, to be clear.) It is about to be 2019, and I am thoroughly over people feeling guilty or ashamed of taking longer to orgasm. The planet is dying, our President is a moron, and society is so fragile that a change to Instagram's swiping feature literally almost killed us. It's the f*cking apocalypse, and women all over the world are still faking it or saying "I'm good" when they are not good because…Honestly, because of what? Sure, you're asking your partner to do more work. But that's not a problem when you're asking them to go in for the 300th pic of you in front of some wall art, so why is it a problem in the bedroom?
More likely, it's because men have systemically engrained the idea that women don't really need to orgasm in order for sex to be finished, so it feels bad or overly vulnerable to ask for it. But like so many things men have said over the years, this was a bad and wrong idea. Women of the world, repeat after me: sex takes as long as it takes you to finish. (Sound selfish? Too bad. Men and women alike have been saying it about men since the dawn of time.) You should never, ever feel guilty that it takes you a while—like putting pizza rolls in the oven vs. the microwave, the better product just takes more time. Let 2019 be the year of no longer accepting things just because men have been calling them true for centuries—the world will be a much better place for it.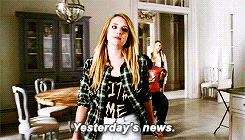 I hope you got some joy out of this article—it truly felt cleansing to write it. I want to reiterate that "not feeling guilty" does not equate to "not doing anything about it." You have the same goals and the same drive whether or not you make yourself feel like sh*t about where you are. This year, give yourself the gift of not feeling guilty about where you are in life. If hating on yourself burned calories, earned money, or gave us orgasms, we'd all have perfect lives. But it doesn't, and we don't, and guess what? It's f*cking fine. Happy new year!!!
Images: Giphy (4); Unsplash / Leighann Renee
36 Iconic Britney Spears Moments For Her 36th Birthday
We normally don't really give a shit about other people's birthdays, but there are always exceptions. Our parents, a few close friends, and Britney fucking Spears. That's right, it's the Princess of Pop's 36th birthday on December 2nd, and we couldn't leave for the weekend without giving her a proper birthday celebration. So enjoy this walk down memory lane of Brit's iconic moments, both good and bad.
1. That time she literally performed with a snake.

2. When she showed up to the grocery store in this incredible outfit.

3. The time she definitely thought Ryan Seacrest was gay.

4. When the "Work Bitch" video actually changed our lives.

5. When she and Justin gave us some of the best/worst outfits of ALL TIME.

6. When she shaved her head and the world basically exploded.

7. That one time she casually made out with Madonna on live TV.

8. The "Gimme More" performance that nearly killed us.

9. When we recently found out that she's like, a talented painter.

10. When she low-key became a gymnast.

11. The great blessing that is Crossroads.

12. When the "Toxic" video made us want to be sexual flight attendants.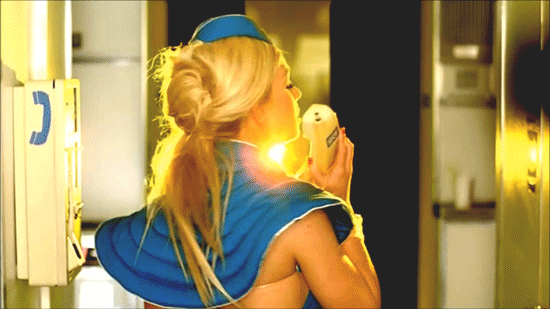 13. When she said that men could suck her fucking toe.

14. When she went to Mars or something and we were shooketh.

15. The most perfect three words anyone can say.

16. When she had an S&M pillow fight with Rihanna.

17. The time she absolutely slayed us with this red carpet look.

18. The umbrella smash heard 'round the world.

19. When she rode a giant fucking guitar.

20. Queen of coherent tweets!

21. That tragic reality show with her and K-Fed.

22. Every face she made as a judge on The X-Factor.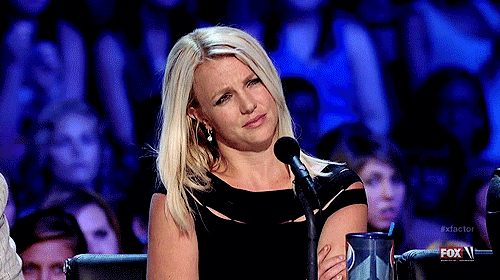 23. No really, every single face.

24. *DJ Khaled voice* ANOTHA ONE.

25. When she learned to lie about being a good girl.

26. That one time she allegedly spit on Demi Lovato.

27. When she gave every girl a super easy Halloween costume idea.

28. We couldn't forget about her Mouseketeer days.

29. Her infamous 55-hour marriage.

30. When she thought Colton Haynes was just some random fan with a nice ass.

31. When she brought her sons to the Smurfs 2 premiere and we were all dying.

32. Queen of getting over her loneliness.

33. That time she looked unbelievably good in her tiny outfit at the VMAs.

34. That questionable song she did with Iggy Azalea.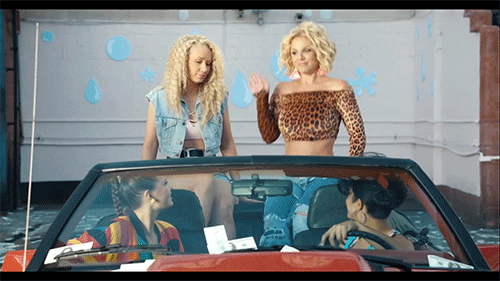 35. When we were all told to kindly leave her the fuck alone.

36. But what are we talking about, her whole life has been iconic.

Happy Birthday Britney!