I Tried To Eat Like Gisele Bündchen For A Week & Here's What I Learned
Tom Brady and Gisele Bündchen: a couple that needs no introduction. They are one part international supermodel, one part elite athlete, and two parts unbearable. Not one single aspect of their life has ever seemed even remotely attainable to me, and thus I'd never imagined I'd spend any amount of time trying to live like them.
But then I received an email three weeks ago from my editor, asking that I try to eat like Tom and Gisele for a week, and I didn't even question it. After Keto, Whole30, the Master Cleanse, and every fad diet in between, what was one more week of bullsh*t? Surely whatever the two of them eat every day couldn't possibly compare to the psychological torture that was eating ice cream ten days in a row. Whatever happened, they probably wouldn't attack me on Instagram and send hordes of rabid followers after me (knock on wood), right? I shot back an overconfident yes, because, I thought to myself, what was the worst that could happen?
In an unprecedented move for me in terms of this diet series, I'm going to come out and tell you right off the bat: I failed at the Brady-Bündchen diet. I failed miserably. I've put my body through such laughable amounts of strain over five segments and four years, that it never really occurred to me that I'd get to a point where I wouldn't be able to follow through on a challenge. But here I was, staring down the barrel of defeat, bested by none other than Tom Brady. Is this what it feels like to be almost every other football player in the world? If so, my condolences to you all.

But before we dive into my experience, let's talk about what the Brady-Bündchen diet entails. It is, in short, everything you would expect from these two near-perfect animatronic humanoids. In fact, I was so unsurprised by the contents of their diet that I never even contemplated that it would become insurmountable. But here I am, a week later, humbled and angry at every vegetable in a hundred-yard radius.
My initial research came back with fairly consistent information on what exactly the Brady-Bündchens eat on a daily basis. There are a handful of articles that all seem to quote the same interview with Allen Campbell, the family's former personal chef. Likely subject to an NDA about what exactly Tom Brady deigns to eat (because we all know it's not strawberries), Allen's breakdown was frustratingly vague. On a normal day, Tom and Gisele's diet is 80% vegetables and 20% lean meat, with a small smattering of whole grains like brown rice or quinoa. It goes without saying that every ounce of it is organic.
If you thought that one of the single most famous supermodels in the world had a stricter diet than her husband, a man who literally burns thousands of calories a day as part of his career, you were mistaken. Whereas Gisele and the Brady children are allowed to indulge in fruits, Tom avoids almost all of them except for bananas, which are used in his daily breakfast smoothie. He also steers clear of nightshades, which encompass vegetables like tomatoes, eggplants, mushrooms, and peppers, because he fears they may cause inflammation.
Allen offered an example of a comfort staple in the Brady household, which is healthier than something the rest of us would eat during a cleanse. "'I'm all about serving meals in bowls. I just did this quinoa dish with wilted greens. I use kale or Swiss chard or beet greens. I add garlic, toasted in coconut oil. And then some toasted almonds, or this cashew sauce with lime curry, lemongrass, and a little bit of ginger. That's just comfort food for them,' Campell said." Based on that statement alone, I was left to assume that my weekly comfort meal of Sunday night Hawaiian food was off the table. Just another thing that Tom Brady has taken from me.
It's honestly easier to list the things that the Brady-Bündchen diet said I couldn't have, which coincidentally happened to be every food group that has ever brought me joy. If you want to be the most hated decorated quarterback in the world, all you have to do is cut out sugar, white flour, MSG, iodized salt, tomatoes, peppers, mushrooms, eggplant, caffeine, gluten, and dairy. Olive oil is only allowed if it's raw, and to combat that, Allen cooks meals only with coconut oil. You know what gets old really f*cking fast? All of your meals being slightly coconut flavored, but more on that later.
Further research took me down a separate, albeit equally depressing, route: The TB12 Method. It's Tom's own diet and exercise book, which details his 12 principles for "sustained peak performance." The only performance I need to sustain is the one where I show up to work every day and don't fall asleep at my desk, so TB12 felt a bit like overkill.
The book is pretty widely renowned as nonsense, not necessarily because Tom's diet is unhealthy, but because his claims are not accurate. Tom's postulations on inflammation, his body's pH levels, and "muscle pliability" are all, for the most part, entirely unsubstantiated by science. Also, the "body coach" he wrote the book with, Alex Guerrero,  has been investigated by the FTC for "falsely presenting himself as a doctor and promoting bogus nutritional supplements." Nevertheless, ladies and gentlemen, I persisted.
Alex Guerrero: Don't eat tomatoes and you can play football forever
Literally anyone with medical knowledge: 

From the TB12 Method I was able to gain a few more parameters that I would, eventually, completely abandon: starting my day with 20 ounces of high-electrolyte water and then following it up with up to TWENTY FIVE MORE GLASSES OF WATER. As I've covered many times in many of these kinds of articles, I'm bad at drinking water. The fact that I was reminded of it every single day when one of my 25 alarms went off, urging me to please drink a glass of water for the love of God, only served to add insult to injury.
My first mistake was underestimating the Brady-Bündchens. Or, more accurately, overestimating my own time management. Instead of doing any kind of legitimate meal prep for this endeavor, or maybe putting in an ounce of thought into what the next week would look like, I just went to my neighborhood Trader Joe's to load up on vegetables (sans nightshades), pre-cooked quinoa (because I truly cannot be bothered to boil my own), and a few fruits (I was subscribing to the Gisele end of this diet). I went home, pre-cooked some aggressively coconut-flavored chicken for the week, and called it a day.
I would describe my typical diet as fairly healthy. I eat a lot of vegetables, generally avoid sweets and carbs, and maybe overdo it on the dairy end here and there (read: every day). Because of this, I assumed transitioning to something more stringent wouldn't be that wild of a shift. And I was right, to an extent. In a vacuum, I probably could have managed this diet just fine, but I don't live in a vacuum. I don't have a personal chef who goes to the farmer's market twice a day. And I definitely don't have a schedule that accommodates a whole lot of prep and cook time. In short, I was destined to fail from the start.
Day One
After an utterly gluttonous weekend, I was actually excited to dive into this clean eating regimen. I woke up and made myself eggs with side of avocado (seasoned with only the finest Himalayan Sea Salt that Trader Joe's had to offer) before I realized that I wasn't even sure if Tom Brady ate eggs. I couldn't find any evidence in favor or against, and seeing as how I'd actually exerted enough effort to cook breakfast on a work day, I went ahead and ate them. A strong start.
I got to work and immediately spit in the face of one of the pillars of this diet by grabbing a cup of coffee. But I drank it black, because compromise.
At lunch I made my way to New Seasons and crafted an overpriced salad. "This is a breeze," I said to myself as I walked back to the office. "I am the pinnacle of health, a bastion of self-care," I thought as I sat at my desk, happily munching away at my bowl of greens. "What the f*ck, I am so goddamn hungry," I whispered, a mere…40 minutes later. Turns out a diet of 80% vegetables leaves me 100% hungry just four hours into the day.
I sustained myself on pistachios from the office kitchen until I got home to prepare a vague and unmemorable mixture of quinoa, vegetables, coconut-drenched chicken, and absolutely zero cheese, despite my deepest desires. All in all, not the worst day.
It wasn't until I lay in bed later, nearly asleep, that I realized I hadn't a single f*cking glass of water all day.

Day Two
I woke up today determined to rectify the great drought of the day before, and immediately chugged the recommended 20 oz. of water. Unless Portland tap water has an abundance of electrolytes, it likely wasn't up to Tom's standards.
I made the bold choice of heading to a workout class before work this morning, which my body rejected more so than it usually does. I was feeling tired, sluggish, and just generally out of it, which leads me to believe that my natural diet consists of more sugar than I'd anticipated.
What followed was a (entirely unexpected) grueling day at the office, in which I ended up skipping lunch and working well past my regular dinner hour. I came home that night angry, stressed out, and in zero mood to cook anything. I warmed up some quinoa and chicken, halfheartedly grabbed a handful of carrot sticks, and went to bed.
I'd managed to gulp down eight glasses of water throughout the day which, to be fair, is the amount that science recommends, but pales in comparison to what Tom Brady demands.
Day Three
I'd be lying if I said I woke up on the third day of this venture with any kind of positive outlook. I had another day of nonstop meetings and deadlines ahead of me. I had an interview to transcribe, a long-form piece to finish, and a prior commitment that night that I couldn't get out of. I'd slept terribly, was likely going through sugar withdrawals, and was dreading the thought of getting through the entire day without so much as a treat to motivate myself. In short, I was in a terrible state of mind, and knew that terrible decisions would likely follow.
I built myself a salad at Chipotle for lunch, having already abandoned the notion of preparing food for myself the night before. I snacked on snap peas I'd remembered to tuck away in the work fridge throughout the afternoon. I nearly flipped a table when my boss walked in to the office with a box of brownies, as a reward for the sudden bout of nonstop work.
By the time my event rolled around that night, I was ready to snap. What's crazy is that, looking back on it, I don't even know why I was in such a bad mood. I know that things weren't going well, but it's almost as if I'd already decided I was doomed, regardless of what came my way. Which means that when I walked into my friend's house and was offered a glass of red wine, I didn't even hesitate to accept it. Or the second. Or third.
I'm sure Tom and Gisele indulge on a glass of wine here and there (one that probably costs more than every ounce I drank that night combined), but something tells me they don't casually drink whole bottles of red wine on Wednesday night because they've had a bad week. Or maybe they do. We're all human, I guess.
Needless to say, I didn't come close to hitting any kind of water goal that day.
Day Four
I woke up on what would be the last day of my Brady-Bündchen diet with a dry mouth, a light headache, and a debilitating need for a breakfast sandwich. While I may have succeeded in abstaining from that initial craving, the rest of my day wasn't as successful.
What started as a minor concession (soy milk in my very necessary iced coffee), became another, slightly larger misstep (cheese on my salad at lunch), and then snowballed into what could only be described as a major transgression (one of the leftover, aforementioned brownies), and ultimately culminated in spitefully throwing the entire diet out the window and getting Hawaiian takeout on the way home from yet another late night. It wasn't even Sunday.
What was truly strange? I didn't feel bad about any of it. At all. I had never so brazenly defied the rules of a diet with such a lack of regard for whatever I was meant to write about it four days later. It was as if this time around, under these very specific circumstances, I truly could not bring myself to care.

That was the end of my dieting experience. I didn't try to start fresh the next day. In fact, I think I just defiantly continued to eat things that Tom Brady would balk at. I just chalked this one up to a loss and vowed to do better next time.
In hindsight, I should have made more of an effort here, but it's exactly that: hindsight. I sign up for these diets entirely voluntarily, and I typically love throwing myself into them with all the gusto and dedication that they require. But what I learned in the last week is that it can be hard to justify something like this when real life gets in the way.
I have a full-time job, one that is usually pretty cool but can be demanding at times. I work nine to ten hours a day, attempt to maintain a regular workout regimen, and have extracurriculars on top of that. In short, I am busy, just like how most of the people reading this are busy. And busy people don't always have the time to prepare beautiful and immaculate meals for themselves, especially not three of them a day.
The Brady-Bündchens have a full-time personal chef. They have personal trainers. They have careers that are entirely reliant on the state of their bodies. The rest of us are not the Brady-Bündchens. Thank God.
It's easy to beat ourselves up for not adhering to meal plans, even those laid with the best of intentions. But all the meal prepping and tedious planning in the world still won't account for the fact that sometimes, life gets in the way.
Sometimes you're stressed and upset and there's a stack of cookies in your office kitchen. Sometimes you're driving home in the late March gloom, and the very thought of eating a cold, meager salad makes you want to drive your car into oncoming traffic. Sometimes you don't need any of those excuses and you just want to eat some cheese. And that's okay! We're all entitled to missteps; what matters is that you recover from them, and learn to forgive yourself along the way.
Also. F*ck Tom Brady, am I right?
Images: Giphy (4)
The Super Bowl Party Foods To Avoid At All Costs & What You Should Eat Instead
As Americans who proudly DGAF about sports but still want to partake in a national tradition we'll never understand, we really have no other choice than to eat an endless amount of calories during the Super Bowl. Super Bowl parties are known to include every American high-fat culinary embarrassment from mac and cheese to spicy wings, and unless you intend on getting through the game by drinking a room-temp Corona Light and pretending to understand what's going on, you'll be eating. Making healthy choices during the Super Bowl is almost impossible, but if you're looking to host or attend a Super Bowl party without eating a month's worth of calories in one day, here are the foods to avoid and some healthier alternatives to consider:
1. Fully Loaded Nachos
Super bowl nachos are basically a death sentence, but they're also tragically amazing. Like, whoever invented these was definitely stoned and had definitely been working too many hours at Taco Bell. If  you really insist on having some, try grabbing from the corners of the bowl, where the chips aren't completely drenched in cheese and sour cream. If you're hosting your own party, bake your own zucchini chips or kale chips and season the shit out of them. They're obviously not hardcore nachos, but they're way less calories and still taste good, so don't knock it.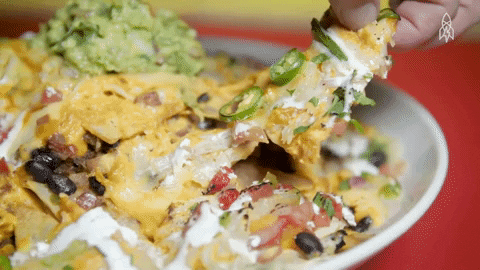 2. Buffalo Wings
Apparently Americans eat 1.33 billion chicken wings during the Super Bowl every year, and they all regret it the next morning. Wings are always a bad call if you're trying to stay somewhat healthy. Don't try to convince yourself that you need protein, because it just doesn't count. If you're making your own, try a basic recipe with no added sugars, using just tomato sauce, garlic, onion, honey, apple cider vinegar, paprika, and salt and pepper. Always bake instead of fry. If you're eating them out of a red KFC bucket, they're probably a lot worse for you than you'd think. Put down the wings.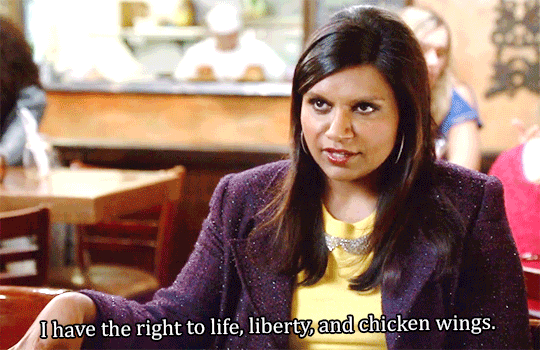 3. Pigs In A Blanket
Okay, YUM. If you didn't spend your adolescent years heating up frozen pigs in a blanket and french fries after school, I'm so sorry for you. These are addictive, but honestly unless you have the self control of a Victoria's Secret model, don't get started with these. You'd think they're so small and harmless, but eating only four of these equates to over 20 grams of fat, so be careful. You tell yourself you'll only have a few, and then suddenly you're Guy Fieri going ham at a random diner in the midwest. If you need something to snack on while refreshing Instagram watching the game, I'd stick with pita chips and hummus as a safer option.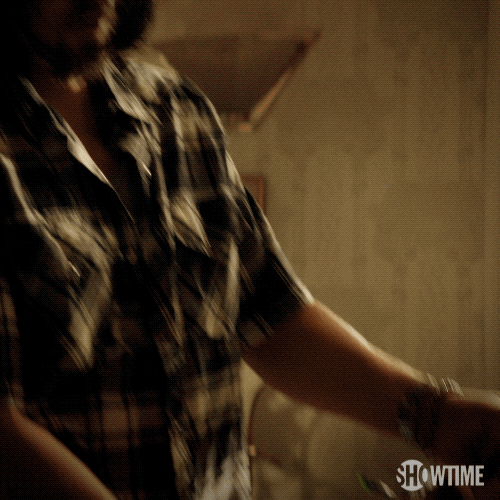 4. Queso Dip
We already spoke about cheesy nachos, but let's take a moment to discuss queso, the dip that is essentially glorified melted cheese. With some butter and milk. Maybe a sprinkle of garlic and cayenne pepper, but we all know the cheese is the real star here. This dip is a heart attack in a bowl, and honestly it's really not worth the calories if you're *basically* sober at 5pm on a Sunday. If there's guac around, go for that instead, and if you're making your own dip, find a spinach artichoke dip recipe made with Greek yogurt and light mayo. It's a fraction of the calories, it's delish, and if it means avoiding 400 grams of fat, we're here for it.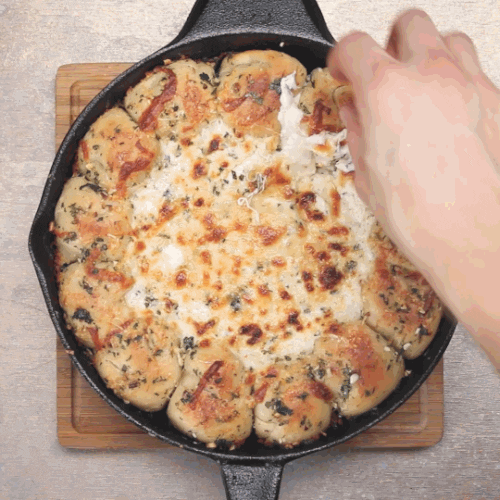 5. Chili
Chili is made in different ways so we can't say all of them are horrible for you, but usually, if you're consuming a dish made from ground beef, beer, and sour cream, we're gonna suggest you stay away. Chili is also one of those dishes where no one really has any perception of a serving size, so you just end up eating it like you're a bottomless pit who just finished a Yom Kippur fast. Instead, go for the salmon burger, the grilled chicken, or even the meatballs would be a better option. At least in that case you can count how many you've had.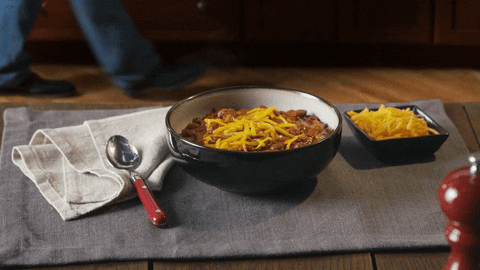 6. Soda
We've already accepted the fact that you'll be blackout by the halftime show, so let's disregard alcohol calories for a second. If you're mixing your drinks with soda, or even worse, just sipping on a Regular Sprite because you're not in the mood for water, put the cup down. You're eating enough calories at this party to feed a small village. You really don't need to drink your (non-alcoholic) calories, too. Keep your alcohol choices simple and avoid all regular sodas and sugary syrups. If you're making a mixed drink, stick with zero-calorie options like La Croix or Diet Coke instead. Straight vodka works too. It's a long game.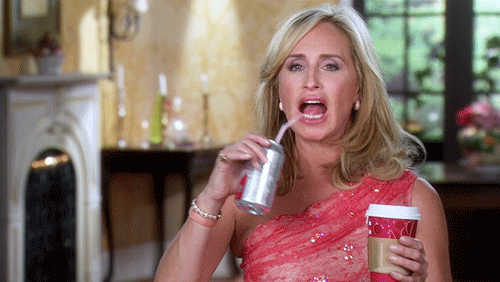 Images: Niklas Rhose / Unsplash. Giphy. 
The Head Pro's Guide To The Super Bowl
Oh, ladies. LADIES. Yes, it's once again that time of year, a time for some of our nation's absolute dumbest men to preen, posture, and smash head-first into one another while accomplashing precisely dick. No, I'm not talking about our shit-ass Congress, I'm talking about the NFL's championship game, the Super Bowl. This coming Sunday, millions of Americans will angrily realize that they forgot to come up with a reason to take Monday off gather in unity to watch two teams backed by the most absolutely wretched and disgusting fanbases compete to raise the (checks Google) Lombardi Trophy. If you're old enough to read this very adult-oriented site yet have somehow never managed to have even a passing interest in one of the biggest television events of every year, read on for what you'll need to know.

Why Should You Care?
Honestly? You probably shouldn't. Aside from this year featuring the most dreadful, least-interesting two teams possible (more on that later), the NFL itself is a shitty, morally bankrupt institution. The owners work tirelessly to funnel more and more revenue out of the players' hands and into their own, despite the people on the field having a career expectancy of roughly two weeks before they wash out with few (if any) career prospects outside of football. The league's commissioner, Roger Goodell, stands to "earn" an average of $40 million per year for the next five years, despite handling every single rule, ethical, legal, and contract violation with the grace of a newborn giraffe. Worst of all, the league has known FOR YEARS that the sport itself all but guarantees crippling, life-ruining brain injury for practically every player, and not only did they a) try to cover it up, but they've b) done NOTHING substantive to address it now that they can no longer hide the truth. There's nothing redeeming about the NFL, the quality of play has sucked as of late, and that's only going to get worse as parents guide their kids into other sports rather than risk having their brains turned into Tapioca pudding.
But on the other hand, everyone keeps watching. That's doubly true of the Super Bowl. I know I'll probably end up watching at least some of it, even though I keep telling myself I won't. Shunning the Super Bowl won't accomplish much beyond feeding into your own sense of superiority, and all your friends will probably be watching too. If you can cast aside all of the bad shit (and millions of people do, every week), it's a nice distraction from the other, WORSE shit going on in the world. Plus, sometimes, sports can be so exciting and compelling that they transcend fandom:
The Teams
Oh god, ok. Let's just get this out of the way.
The New England Patriots

Yes, the fucking Patriots are in the Super Bowl, AGAIN. As a sports fan, I really can appreiate living alongside such an impressive dynasty—I grew up a Chicago Bulls fan in the 90s, after all, and I had no problems throwing their unheard-of double-three-peats in everyone's face. But the Patriots have been so good for so long that at this point, everyone other than hardcore Patriots fans just wants them to fuck off and die already so someone else can have a turn. But the only chance of that happening this year depended on the Jacksonville Fucking Jaguars, so here we are. Their quarterback, as you probably know, is still Tom "Handsome Tom" Brady. He's still very, very good when he needs to be, and will be starting his 6th (!!) Super Bowl this Sunday. Bill Belichick is still their evil-genius coach, and fans in the future will never be able to separate Brady's greatness from Belichick's. As usual, Tom has Rob Gronkowski, a rotating cast of nameless running backs, and several short white guys at his disposal. It shouldn't work, but Brady and Belichick make it work, somehow. They play the most slogging, frustrating, irritating brand of football on the planet, slowly but inevitably andvancing the ball up the field with countless 6-yard out-passes from Brady to one of his short white guys. It's infuriating. They're going to win by 40 points.
Some Guys To Know: Tom Brady, Rob Gronkowski, Rex Burkhead, Danny Amendola, Dion Lewis, Brandon Cooks
The Philadelphia Eagles

If the Patriots have the worst fans in football (and they do), Philadelphia isn't far behind. This is a snakebitten team that's never won a Super Bowl, and faced heartbreak after heartbreak in the 2000s—and they will not fucking let you forget it. Everyone saw the mayhem that ensued after their game last Sunday, and that was a game they WON. Imagine if they shit the bed on the nation's biggest stage, again (which they will). That city (or whatever's left of it) will burn to the ground. Their terrible self-loathing is warranted due to their lack of success as a franchise, but that doesn't excuse them booing Santa Clause and pelting him with snowballs or throwing fucking batteries at their own players.
If there's one thing that guarantees the Eagles will lose on Sunday, it's because they lost their starting quarter back, Carson Wentz, to a season-ending leg injury late in the regular season. Filling in for him is Nick Foles, a journeyman who turned in a very good season as their starter, then sucked ass and bounced around the league until he ended back up on the Eagles. He was still really shitty untill he all of a sudden wasn't in the NFC championship, skeeting all over the vaunted Minnesota Vikings defense in a game pretty much everyone picked Philly to lose. Will he find the magic again to lead the Eagles to their first-ever Super Bowl? Not a fucking chance. Fairy tales aren't real in the Brady/Belichick era.
Some Guys To Know: Nick Foles, Alshon Jefferey, Jay Ajayi, LaGarette Blount, Nelson Agholor, Zach Ertz
The Commercials
Yeah, there are gonna be some long, crazy-expensive, ostensibly funny commercials airing during the game. These are why the game will be four goddamn hours long, and they'll also be released on YouTube the week before if you can't wait until then to get your #branding fix. I don't know why you would do this, but I guess they have to justify that ad spend somehow.
The Parties
Ok, first of all: You've probably made arrangements already, but if you can help it, do NOT throw your own Super Bowl party. I used to do this, because I have a big TV and I'm a fucking idiot. It's not worth it. Because everyone's a dipshit foodie now, you'll spend hours splattering your kitchen in salmonella and getting cayenne pepper under your nails for your "famous" dry-rub wings. Only about half the people you invite will come, and this will simultaneously be a) not enough people to put a dent in the six kinds of dips and entire rack of ribs you set out, and b) still more people than you have seating for. I swear, people TRIPLE in size as soon as they sit down on a couch. Oh, and no one actually Bs their O B despite clear instructions, but no one wants to get off their ass to get more, either. Let someone else be the sucker this year.
When you go to someone else's Super Bowl party, it's like any other house party except the TV will be on something you don't want to watch, there won't be any music playing, and no one will be drinking enough because they have work the next day. Depending on the host's request, I suggest bringing whatever it is you want to drink, along with a 12-pack of cheap beer for everyone else. This is a communal event, and the beer will disappear despite no one getting especially wasted. If you're asked to bring a dish, first of all get better friends, but go with something easy that travels well: chips, some kind of dip, even a tray of mac 'n cheese if you're feeling sporty. Whatever it is, the most crucial thing is that it comes in a disposable container. You are never going back for that Croc Pot, no matter how many texts and emails you exchange with the host after the fact. Plus, they don't want your leftovers. Best to leave them something they can dump down the trash chute.
I'm sure we'll have a cute post about how to navigate a Super Bowl party without getting fat, and that's fine. Otherwise, be a courteous guest and sample a little of everything, and politely have a beer or two if that's what the hosts provided. You'll be alright. I feel like I don't otherwise need to explain how to have fun at a party. A strong move is hitting multiple parties, but you have to be strategic. Obviously this is more burdensome if you plan on bringing anything to one or the other. Plus, you have to time it right because you don't want to miss…
The Halftime Show

This year's performer is… Justin Timberlake? Christ, alright. You're never gonna get someone cool like Cardi B or Kendrick Lamar or whever else you're mad about not winning a Grammy, and it could be a lot worse. The last time JT performed at a Super Bowl was in 2004, and it was the scene of the infamous TITTYGATE that rocked the nation for a solid 12 hours. Like, we didn't even really have HD back then, so chill the fuck out, grandma. It was one boob. But yeah, JT's back, and he has a new album coming out this Friday which probably explains his appearance. There's no word yet on who else might perform with them, though usually at least ONE guest performer is announced. But we do know he's been alotted 13 minutes of performance time, which means he's either going to do a medly of his past 16 or so years of hits (fine), or something godawful, like a Prince tribute. I mean don't get me wrong Prince rules, but I don't wanna hear JT squeaking his way through "Purple Rain." Anyway, this will take place halfway through the game, or roughly 8:00. You'll want to make sure you're watching so you can see the "Beyoncé did it better" Twitter takes unfold in real time.
That should do it! Enjoy the game!
We Need To Make Sure Katy Perry Is OK
The Metropolitan Museum of Art Costume Institute Benefit, aka that #MetGala thing all the celebrities you follow on Instagram kept posting about last night, is basically the biggest fashion party of the year. It's an event to fund the fashion department at that museum where Blair Waldorf ate lunch everyday. Every single relevant celebrity (and some non-relevant ones) shows up in a dress that takes up at least eight square feet of red carpet space and somehow has space to take a bunch of bomb solo pics. If you've ever tried to take an outfit Insta in Manhattan, you know how impossible it is to get a shot without an angry New Yorker in the background. IDK, I'm not like a scientist or a geographer or anything but to me that sounds like this event is pretty massive. Anyway, let's talk about the fashion.
Just like all of the Greek life mixers you attended, the Met Gala has a theme every year. It's pretty similar to college parties in the sense that it doesn't really matter if your outfit isn't totally in keeping with the theme as long as you look hot and/or get a great Instagram. Really, the only difference is that in college, you didn't care about the theme because you were drunk, but for the Met Gala, you don't care about the theme because it's some avant-garde shit you probably can't spell or pronounce. This year's gala was in honor of Rei Kawakubo, the creator of the Japanese fashion label Comme Des Garçons. See? I told you.

Rumor has it Kylie Jenner's Versace gown is made out of the exact beaded curtain Britney Spears is seductively hiding behind on the Oops… I Did It Again album cover. I know that this is just a rumor because I just made it up right now, but it's the least damaging rumor I've ever started so I think that it's probably okay to tell your friends about it.

Gisele's dress was obviously fabulous because we, like everyone else on Earth, have been brainwashed into thinking everything Gisele does is nothing short of dazzling—but her dress definitely wasn't outrageous or confusing, which seemed like a missed opportunity. Like, Met Gala is the one chance you get to literally glue random shit to your head yet Gisele took her wardrobe cues from the Super Bowl trophy her husband almost didn't win this year.

Speaking of gluing random shit to your head and calling it a night, that's exactly what Katy Perry did. I can't really tell if this is like super high fashion or the unofficial release of a new pair of Snapchat Spectacles, but either way, somebody better check on Katy to make sure she's not on the verge of a Britney 2007-esque breakdown. This whole thing looks like if my latest Pinterest fail came to life and started singing about the 2016 election. Like, what is that eyeball? And can't she get a handler to make sure her veil is on straight? Also, is she wearing socks with sandals here? Her feet look like two enormous camel toes. Every inch of this ensemble is just too much, and, to make matters worse, it's not even original. I'm fairly certain I saw this exact look on Winona Ryder at the end of Beetlejuice.

Everyone's freaking out over the fact that Blake Lively looked exactly like Serena Van Der Woodsen returning to the Met steps last night. To those people, I would like to point out the little known fact that Blake Lively actually did play Serena Van Der Woodsen in the hit series Gossip Girl, so like, yeah there's a pretty solid chance she's going to look like her. Anyway, the way the seaming on that dress perfectly accentuates Blake's curves is definitely going to inspire my next going out outfit/crash diet. I don't even hate the large bird trapped in the bottom of her skirt. Ugh, is Blake lively perfect because I hate her, or do I hate her because she's perfect?

In an effort to convince us she's given up the thirst trap life, Kim Kardashian wore the most understated dress possible. Honestly, it looks like one half of an Esmeralda costume. This is actually genius because she's already used every over-the-top play in the book, so the best way to get people to talk about her is to basically do nothing. Honestly the most shocking part of this ensemble was the fact that Kim's third child, Kanye, was conspicuously missing.

Bella Hadid wore the ULTIMATE "I'm going to run into my ex boyfriend and his new pop star girlfriend" slutty outfit. It looks like she was on her way to audition for Catwoman and then got a last-minute invite to the Met Gala. It's literally the most skintight ensemble I've ever seen in my entire life and I'm actually wincing thinking about all of the boob tape she probably had to peel off her body at the end of the night.

Lily Collins looked like what would happen if Regina George and Janis Ian finally gave into the lesbian relationship they both denied in middle school and raised a child together.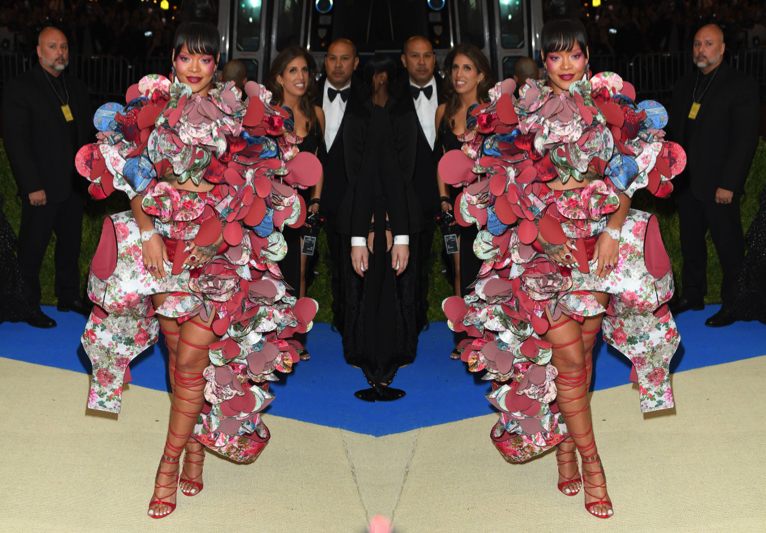 And lastly, Rihanna won best dressed because she wins best dressed at everything these days. It's just a thing, okay? If you Google "Met Gala 2017" it's like 80% photographs of Rihanna. Unlike The Grammy's when she stole the show by drinking out of a flask, this time RiRi showed everyone up by rolling around in your grandmother's potpourri basket. She somehow managed to wear a dress (????) that could double as a second grader's arts and crafts project and was twice the size of her body but still somehow managed to show off her underboob tattoo. She paired it with shoes that a team of people who make more money than you spent 30 minutes lacing up. What a legend.