Ronnie Ortiz-Magro Was Arrested On Insane Charges
Ronnie Ortiz-Magro from Jersey Shore has gone f*cking crazy again, only this time it's not in a funny drank-too-much-and-cheated-on-Sammi-Sweetheart type of way. Around 3:00am this morning, multiple 911 calls were placed saying that a woman was running through the Hollywood Hills shouting that someone had taken her baby. One neighbor said the woman came to their front door after they witnessed her being attacked by a shirtless man. When the police arrived the woman, Jen Harley, Ronnie's on-again/off-again girlfriend and the mother of his daughter Ariana, said that Ronnie had been chasing her around with a knife and was currently inside their rented Airbnb with their baby. She had sustained some minor injuries.
EXCLUSIVE:
Jersey Shore's Ronnie Ortiz in handcuffs after 3am domestic violence incident. Woman reported being assaulted + that Ortiz had her baby inside home. Police say he wouldn't come out so they broke down door to rescue baby. Coming up live on @FOXLA #JustOneStation pic.twitter.com/Iy6xNg2CJr

— Gigi Graciette (@GigiGraciette) October 4, 2019
When the police knocked on the door of the home, Ronnie refused to come out. Fearing for the baby's safety, police busted the door down… where Ronnie tried fighting them and was "extremely combative." Yikes. I don't need Law & Order: SVU to tell me that assaulting a police officer is a bad idea. He was subsequently tased, handcuffed, and taken to the hospital for an evaluation. He's since been released from the hospital and will be facing domestic violence and kidnapping charges.
The disturbing event comes just 12 hours after the couple interviewed on the street with TMZ, saying they were back together after a month apart and were getting ready for a CBD company launch party that evening. Seems like he partied just a little bit too hard!! BUT HERE'S THE F*CKING GAG: When asked about Jersey Shore co-star Mike Sorrentino, who was recently released from an 8-month prison stint for tax evasion, Ronnie said, "he's jacked, have you seen him? I feel like I want to go to prison for 8 months, he looks good!" CAREFUL. WHAT. YOU. WISH. FOR.

Ronnie and Jen have had a very tumultuous relationship from the beginning. On New Year's Eve, Ronnie filed a police report over Jen chucking an ashtray at his face, leaving him bloodied. Later that day, she reported that when she arrived home, he had broken into her apartment and torn the place to shreds, punched a hole in the wall, smashed a bunch of glass, and flipped her furniture. (Sound familiar? I wonder if he tried to dump her mattress out of the house too.)
A few weeks prior to that, Jen's Las Vegas apartment building released footage of Rahn punching out the security camera installed in Jen's front door. Last October, Ronnie called the Las Vegas police, saying that Jen punched him in the face and gave him a black eye, but didn't follow through on pressing charges.
Do you need a neck brace from all the whiplash yet? Good, there's more. Only a month ago, Jen went on an Instagram story tirade where she claimed that Ronnie cheated on her, even posting a now-deleted photo of him snuggling up next to another girl on a boat. She also accused him of being abusive and a bully. She said that she's bullied by MTV and Ronnie's Jersey Shore cast members because they're "protecting their asset." She pointed to his short-lived romance with Keeping Up with the Kardashians regular Malika Haqq as proof that he's abusive, posting an Insta story where Haqq said, "his love language is very aggressive, it's verbally aggressive, it's physically aggressive, it's just the way he expresses himself."
Clearly, she's not wrong and this is a terrible relationship for everyone involved, especially 18-month-old Ariana. It seems like this will be the straw that breaks the camels back, but then again, Ronnie and Jen got back together after she dragged him from a car, so who really knows. Kidnapping and domestic violence charges sure won't be a walk in the park for Ron, though. Maybe he'll get swole in prison, but I wonder if they get enough yard time for him to maintain his tan? Either way, this is sure to f*ck up any potential Jersey Shore seasons that may be in the works.
In all seriousness, if you or someone you love is involved in a potentially violent domestic situation contact the national domestic violence hotline at 1-800-799-7233 or online here.
Images: Shutterstock.com; Giphy; GigiGraciette / Twitter
Crazy Rumors Emerge About Miley Cyrus & Liam Hemsworth's Breakup
With any major celebrity breakup, it usually doesn't take long before the mysterious anonymous sources start rolling in with a lot of information. Miley Cyrus and Liam Hemsworth are no different, and since it's been four days since the initial breakup news came out, the sources are coming out of the woodwork to talk to TMZ. Under normal circumstances, I would say to take information like this with a grain of salt, but these rumors are next level, so you probably need an entire salt cave. Basically, people from both sides are giving complete opposite details about what happened between Miley and Liam, so I'm not even going to try to make a call about who's wrong and who's right. Here's what people are saying, and you can choose to believe it or not.
According to the sources close to Miley, the split was all Liam's fault. To hear them tell it, Miley desperately wanted to make her marriage work, but Liam started drinking a lot and using drugs. Especially with Miley's past struggles with substance abuse, this was apparently a dealbreaker for her, and she had to break things off with Liam.
But there are two sides to every story. According to the sources close to Liam, this isn't what happened at all, and the demise of the relationship was actually due to Miley cheating. Dun dun DUNNNN. While the Miley sources said that she broke up with Liam months ago, the Liam sources say that they were together until just recently. According to them, her Italian vacation (including the photos of her making out with Kaitlynn Carter) "is another attempt by Miley to distract from her infidelity and recent outrageous public behavior."
So yeah, those are two very different stories. I know I said that there are two sides to every story, but I'm amending that to say that there are three sides to every story, and the third one is the actual truth. If I had to guess (I know, I said I wouldn't), the situation with Miley and Liam probably falls somewhere in the middle of what all these sources are saying. We don't know anything about Liam's drinking and drug habits, but it would be pretty inexcusable for an anonymous source to make that up if there was no truth to it whatsoever. Actually, it's pretty messed up to blab that to tabloids even if it is true, but oh well.
And because we don't really know what the timeline was here, it's entirely possible that Miley did cheat on Liam. We don't know, and we probably never really will. In the end, no matter what went down to cause the end of their marriage, it doesn't really matter. Things ended because reasons, and now they both have their whole lives ahead of them to move on and rebuild. Whether that means making out on a yacht in Italy or posting a moody sunset on Insta, to each their own.
Images: Shutterstock;
There Are Important Updates In The Britney Spears Saga
As a lifelong Britney Spears fan, it's been a stressful few months. It started in January, when she canceled her upcoming Las Vegas residency to focus on her father's health issues. Then, last month, it was announced that Britney was taking an indefinite hiatus from music, and she entered a mental health rehab facility. The sh*t really hit the fan last week, when the Britney's Gram podcast presented a detailed theory that Britney was being held against her will in the mental facility, and that her father Jamie was using his legal conservatorship to manipulate her. The #FreeBritney movement spread like wildfire across social media, and everyone was working to uncover the real truth of what's going on with Britney.
It's a new week, and there have been some important updates to the Britney Spears situation, so let's take a look at the latest. Some of this information is still very much up for debate, so  we probably haven't heard the last of this whole situation. Here's what we know, as of now.
The most important thing is that Britney Spears was seen out in the wild over the weekend. By "in the wild," I mean that she was photographed outside of the facility where she's been since January. On Easter Sunday, Britney was seen leaving the Montage Beverly Hills hotel, where she apparently spent the night with her boyfriend Sam Asghari. In the photos, Britney definitely looks a little disheveled, but I'm hoping it's just because she overslept and had to check out in a hurry.
21.04.19 Britney Spears Gets Easter Day Pass From Mental Health Facility https://t.co/vc1sF9Hqm7 pic.twitter.com/303YHeZMAD

— popqueenbritneydotcom (@popqueenbritney) April 22, 2019
Of course, the sighting of Britney Spears outside of the mental facility raises some important questions about her overall situation. We don't know if she's officially been released from treatment, or if they just gave her a temporary pass for the Easter holiday. Either way, her outing seems like a positive indicator that her situation hopefully isn't as dire as it seemed last week. Maybe the whole thing was blown out of proportion in the first place, or maybe the rules are being loosened as a reaction to the reports. I'm just glad that Britney seems to be okay.
If Britney's Easter outing was the good news, then I guess this next part is the bad news. In the wake of last week's reports about Britney's rehab stay, there are new sources saying some intriguing things about the initial cancelation of the Britney: Domination Vegas residency. According to a new report from The Blast, a member of Britney Spears' team knew that Britney wasn't in a good place even during the contract negotiations for her new residency. The source says that, even while the residency was being actively promoted, they all really knew that "Vegas was off the table unless things drastically changed."
Allegedly, Britney's dad Jamie was very aware of this whole situation, and he just happened to have major health problems at the same time that Britney was struggling. According to the source, it was Jamie who made the call that Britney needed to cancel the residency, and he told her to use his health issues as the reason. Another source close to the situation said that "the notion that Britney canceled or postponed a multi-million dollar Vegas show deal to help medically care for her father is 'complete nonsense.'"
Obviously, all these reports should be taken with a grain of salt, but there's definitely a lot going on behind the scenes here. It's hard to know exactly who's right and wrong here, and the situation is probably still a lot more complicated than we even know. Is #FreeBritney the right response? Is Britney even still in the mental facility? Did her dad really make the wrong decision? Hopefully we'll learn more in the coming days and weeks, but for now, I'm just hoping Britney Spears is okay.
Images: @popqueenbritney / Twitter
The Latest Jussie Smollett Plot Twist Is The Craziest Yet
Two months ago, I had literally never heard of Jussie Smollett, but now I'm following his case like Olivia Benson when she's about to expose an eastern-European factory boss as a rapist. It's been exactly two months since the initial attack, and the twists and turns in this case are truly crazy. Earlier this week, we were all shocked when all of the charges against Jussie Smollett were suddenly dropped, but this is far from over. Now, the city of Chicago is trying a different route to go after Jussie for the alleged attack: a good, old-fashioned lawsuit.
We were told that the reason for the charges being dropped was that the prosecutors didn't feel they had a strong enough case to convict Jussie Smollett. The thing is, a lot of people still seem pretty sure that he faked the attack. But I watched 12 Angry Men in middle school English class, so I know that a defendant has to be guilty beyond reasonable doubt for a conviction. That's where this fancy new lawsuit comes into play. According to the city of Chicago, over $130,000 of overtime pay was required to investigate his case, and much like me after every single one of my ASOS orders, they want their money back.
NEWS: Here's the letter that Chicago has sent Jussie Smollett demanding him pay +130K due to filing a false report.

They are threatening to sue if he doesn't comply. pic.twitter.com/ddsle8cNu7

— Zach Stafford (@ZachStafford) March 28, 2019
A city official has already sent Jussie Smollett an official demand letter for the $130k, but his team has allegedly denied the request. I mean, I would too, that's a lot of money and I wouldn't just hand it over because someone asked. But the city isn't cool with this, and is considering suing Jussie in civil court. Fun fact: they're allowed to sue him for up to three times the actual amount, so he could end up having to pay almost $400,000. Big yikes.
This brings me to the most important thing about this new legal option. If this lawsuit happens, all of the evidence about the attack will still be presented in court. The true crime nerd in me is so f*cking excited right now. To decide if he's liable for the overtime pay, a judge will first make a ruling about whether the attack was faked or not. BUT WAIT. Remember all that "beyond reasonable doubt" stuff? That isn't a thing in civil court! The judge will only have to decide whether it's "more likely than not" that Jussie faked the attack.
OH. MY. GOD.
So in my expert legal opinion, there's like, a good chance that a judge could decide the attack was faked, and it looks like Jussie Smollett might have to pay a sh*tload of money. He wouldn't be facing jail time or anything, but this could still f*ck up his life/career pretty severely. If a judge rules against him, he would likely be fired from Empire, and his wages and bank accounts could be frozen until he pays up.
When my boss tells me to stop talking about Jussie Smollett and get some actual work done:

You guys. I'm sweating right now. I'm shaking. This case has delivered the drama since day one, but now we're really kicking it into high gear. I'm sure all the networks are already bidding on the rights to turn this into a mini-series, and I cannot wait.
Images: @zachstafford / Twitter; Giphy
'TMZ' Reports Travis Scott Cheated On Kylie Jenner
There's something in the water in Calabasas. After an entire week of dealing with the sh*t storm that is the Jordyn Woods/Tristan Thompson scandal, TMZ reports that Travis Scott cheated on Kylie Jenner. To be fair, Travis' rep denies the cheating rumors, but you really have to wonder…

So apparently Travis postponed his concert in Buffalo on Thursday night due to "illness," or as the rest of us call it, "the crushing realization that you will have to spend time in Buffalo." But TMZ is reporting that's not the case. According to their sources, Travis flew back to LA on Wednesday night (see: my earlier explanation), and it's there that Kylie discovered evidence that Travis cheated.
Last week, news broke that Kylie Jenner's long-time best friend, Jordyn Woods, had reportedly made out with Tristan Thompson, Khloé Kardashian's boyfriend and baby daddy, at a house party. The Kardashians have reportedly cut Jordyn off, but except for a handful of cryptic social media posts, have yet to officially comment on the situation.
Meanwhile, Jordyn is expected to give an interview with Jada Pinkett Smith tomorrow at 9am PST.
We don't yet know what this evidence is real, or if it even exists. We only know that the men close to the Kardashians cannot he trusted. Kanye, WYA?
More to come…
Images: Shutterstock; Giphy
Chris Soules Copped A Plea Deal For That Fatal Hit-And-Run
Another day, another drama desperately in need of Chris Harrison's commentary. Not because Chris Harrison provides particularly insightful wisdom. He's just managed to make me feel okay about a lot of things that would otherwise inspire long-term trauma. Today, it's the news that former Bachelor Chris Soules is getting off on an aggravated misdemeanor after literally taking someone's life back in 2017. To quote TMZ, Soules "copped incredibly sweet plea" on Tuesday. He's now pleading guilty to "one count of leaving the scene of a personal injury accident." Right, because getting rear-ended into a ditch by a drunk driver sounds like "personal injury" to me.
Pretty much Soules' attitude towards this whole thing: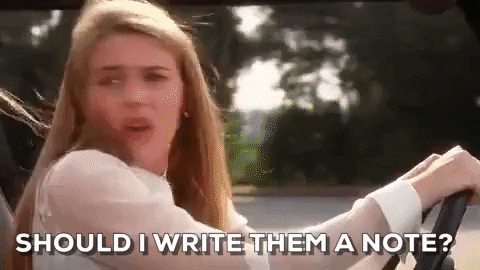 In case you don't know the story, my last sentence provides a pretty thorough summary I'll dig in. In April 2017, Soules was driving through Iowa, rear-ended a man's tractor and knocked it into a ditch. According to Soules' attorney, he then proceeded to call 911 and administer CPR, staying on the scene until EMTs arrived. His attorneys have less to say about this part, but Soules then got back in his car and hauled ass out of there before the cops showed up. The tractor driver died, and cops tracked Soules back to his house. They found empty and "partially consumed" alcoholic beverages in Soules' car, and arrested him.
Soules was initially charged with leaving the scene of an accident resulting in death, which is a felony. While other members of our community might have shut the f*ck up and been thankful they weren't hit with a murder charge, Soules felt that any repercussions for his actions were way harsh and could not stand. So he briefly had his lawyers try to argue that the law itself—the one ruling that the surviving driver in a hit-and-run should return to the scene—was unconstitutional. In a ruling that should be considered common sense but currently feels like a tsunami level wave of relief, this argument did not stand.
Cut to today, and Soules has been offered a plea deal. In exchange for pleading guilty to the non-felony charge of leaving the scene of a personal injury accident, Soules could face up to two years in jail. He'll receive his sentence in January. And I'm not one to argue that anyone should spend the rest of their life in jail, but I just have to say one more time that this is a really, really light punishment for literally killing someone. While drunk driving, no less! And then fleeing the scene after! Meanwhile, Ice-T is out here getting arrested for unauthorized use of the E-ZPass lane. It's almost like…the police treat people differently based on their race??? Nah…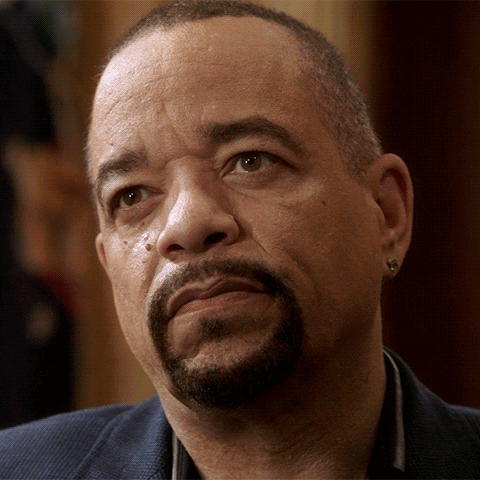 I'm sure it won't be the worst news of this week, or even today. But that's no reason we can't let it depress us! Let's hope at least that this is the worst Bachelor Nation news we hear until Colton's season starts airing and Arie and Lauren give birth. At that point, I'll just resign myself to rage-weeping through the next 12 or so Mondays.
Images: Giphy (2)
Some Hero Just Slapped Harvey Weinstein And We're Here For It
In some of this week's most satisfying news, it might not be amazing to be Harvey Weinstein right now. Weinstein, who was one of the major pervs that inspired the #MeToo and #TimesUp movements, was eating at a restaurant in Arizona on Tuesday night when a stranger walked up and slapped him in the face. It is with full journalistic integrity that I now pause to say YAAASSSSSSSS.
TMZ has a video of the whole thing, because obviously the gods were smiling down upon us, and it's glorious. Harvey looks like he just spent a month living in the forest with only a single grey t-shirt to wear, which was maybe all he had time to grab before being chased out of Hollywood by a torch mob of actresses.

The slapper is a man who looks sort of ruggedly handsome from the quick glimpse we get in the video, and afterward he yells "Get the fuck out of here…you're a piece of shit. Get your fucking ass out of here." We don't know who this man is, but we vow today that we will find him and marry the shit out of him. This is what we mean when we talk about male allies working to stop sexual assault and harassment, and this man deserves a fucking award.

Harvey Weinstein was apparently having dinner with his sober coach when the other diner (who was a little drunk) approached him, at first to ask for a photo. We're sad the photo didn't happen because we have a feeling there would have been a casual middle finger or something, but the slapping video is even better. If this man turns into the first big viral sensation of 2018, it's going to be a good year. Now, I just need to know where Harvey Weinstein is at all times so I can also go and slap the shit out of him.
Heads up, you need to keep up with the news. It's not cute anymore. That's why we've created a 5x weekly newsletter called The 'Sup that will explain all the news of the week in a hilarious af way. Because if we weren't laughing, we'd be crying. Sign up for The 'Sup now!
Kylie Jenner Is Reportedly Pregnant With Travis Scott's Baby
Stop everything and take a fucking Xanax immediately because I have some disturbing exciting news: Kylie Jenner, the 20-year-old Bratz doll come to life, is reportedly pregnant with Travis Scott's baby. Yep, that's right. While her ex Tyga is slumming it with a Kim K lookalike, Kylie went and got herself knocked up. Mazel tov, I guess.
According to TMZ, Scott has been telling everyone and their drugged-out stepmom that he and King Kylie are expecting a baby girl, and that the pregnancy is going to "change his life." I mean yeah, Travis, you're probably right about that one. Couple this news with the fact that Kylie's recent instas have been from the chest up, and her apparent lack of impulse control, and this all seems pretty plausible.
Also, she was recently photographed in public looking like this, which could be due to either pregnancy, or a hangover. Sometimes it is hard to tell:

Still not convinced? Well, yesterday she posted this truly demented looking fan art of herself and…herself as a baby? Is this a nod to the rumors, or just a nod to the fact that she wishes she could hang out with herself as a baby? Both are likely:

I feel like it is important to note here that Baby Kylie is holding a Kylie Lip Kit, because not even as a baby would Kylie Jenner miss a branding opportunity.
Of course, as TMZ notes, this could all be a weird prank they're playing on their friends, or a desperate attempt to drive up Life of Kylie ratings. KUWTK season 10 premieres on Sunday, and I would not put it past Kris Jenner to drum up a fake pregnancy scandal before the premiere.
If this baby is real, then I emphatically welcome her to the Kardashian/Jenner empire, and eagerly await the lip kit/highlighter pallette that will be released in her name.