UPDATED: Multiple Insensitive Episodes Of '30 Rock' Are Getting Taken Down
UPDATE: As was expected, more shows are being forced to deal with their use of racially insensitive portrayals. On Wednesday, Variety reported that Hulu took down three episodes of Scrubs due to their use of blackface. This decision reportedly came at the request of ABC Studios and the Bill Lawrence, the show's creator. On Twitter, Lawrence was asked about Scrubs in response to the 30 Rock news, and he agreed that the episodes should be taken down, saying that the move was "already in the works."
Original Article: For many people, the last few weeks have been an important period of reexamining what modern-day racism looks like. Many of us were taught in school that racism is an evil that was mostly extinguished with the Civil Rights movement of the 1960s, but that's just not true. Racism still exists in every corner of society, from governmental systems to workplaces and even to the movies and TV that entertain us.
This week, NBCUniversal decided it would pull four episodes of 30 Rock from streaming services and TV reruns due to racially insensitive content, namely, the use of blackface. The request for the episodes to be removed came from executive producers Tina Fey and Robert Carlock, with Fey writing an open letter to the various platforms that currently distribute 30 Rock. She wrote, "As we strive to do the work and do better in regards to race in America, we believe that these episodes featuring actors in race-changing makeup are best taken out of circulation." She said that she now understands that "'intent' is not a free pass for white people to use these images," and apologized for "pain they have caused." She concluded by saying that "Going forward, no comedy-loving kid needs to stumble on these tropes and be stung by their ugliness."
A source confirmed to Vulture that the episodes have already been taken down from some platforms, and will be completely gone by the end of the week. Of the episodes in question, two feature Jane Krakowski in blackface as Jenna Maroney—one as part of a Halloween costume, and one in a storyline where she and Tracy agree to an "experiment" in which they swap identities to see who has it harder in America, black men or white women. Even one of these instances would have been bad, but NBC had to take down four?
Just think about that. In a critically-acclaimed, award-winning show that premiered less than 15 years ago (in 2006), there were FOUR different episodes deemed problematic enough that they should no longer be shown. The most recent of the episodes, which featured guest star Jon Hamm in blackface, first aired in 2012, just eight years ago. It's alarming that NBC, a network that follows strict guidelines when it comes to language and sexual content, apparently found no red flags with multiple instances of blackface used for comedic effect.
With the renewed focus on racially insensitive material, content distributors are reevaluating problematic material across the board. Earlier this month, HBO Max removed Gone With The Wind from their streaming platform over its depiction of slavery, and announced they will bring it back with content warnings and an introduction from scholar Jacqueline Stewart explaining why the film is problematic. Amazon, meanwhile, is considering removing the classic 70s and 80s show The Dukes of Hazzard from their platforms. The Confederate flag is featured in every single episode of the show, and the car that plays a central role is nicknamed General Lee.
It seems likely that more shows and movies will be reexamined in the coming days and weeks, but racism isn't the only issue at hand. This week, Comedy Central made the decision to pull a 2011 episode of Workaholics, in which Chris D'Elia guest stars as a child molester. Last week, D'Elia was accused of sexual harassment and inappropriate contact with numerous underage girls, but he has denied all the allegations. Ironically, D'Elia also played a pedophile in the most recent season of You, but Netflix hasn't made any comment about that show.
While instances like 30 Rock's blackface depictions are coming up in conversation again, insensitive content in TV and movies is far from an isolated issue. In the past, we've discussed problematic moments in some of our favorite shows like Sex and the City and Friends, both of which are still widely available to binge in 2020. I have a feeling that these 30 Rock episodes are the first of many that will be looked at again with a more critical eye and possibly removed.
Images: Tinseltown / Shutterstock.com
5 Things You Didn't Know About Hair Extensions
Hair extensions—much like microblading, eyelash extensions, and fillers—have been making people hotter for years without you knowing. Now, in the age of Instagram, celebs and influencers alike are finally opening up about how they achieve their high-glam looks (not to mention their flawless no-makeup looks). The rise in hair extensions is particularly near and dear to me: six months ago, I cut off eight inches of hair in a moment of sleep-deprived lob-fever delirium. Since then, I've been trying everything short of Sugar Bear gummies to get my length back, a routine my friends finally got sick of hearing about and cut off with a simple question: why don't you just get extensions?
Hah! I thought at first. Extensions were for photo shoots and reality stars—not me. But after doing some research on what extensions look like today, and how broadly they're used, I realized that extensions weren't simply a viable option: they could be exactly what I'm looking for. To learn more, I chatted with Lisa Richards, founder of RPZL. RPZL is the first blowout bar to also offer hair extensions, and they're a huge part of the reason why extensions have become more accessible. So, set aside your preconceived notions about hair extensions and listen up: here are the five most surprising things I learned.
1. There Are So Many Different Types
Like I said, I'm new to the idea of hair extensions, so bear with me if you've heard this before. But I assumed that hair extensions were always a full, glued-on experience—not so. At RPZL, they offer clip-in extensions and clip-in ponytail extensions, both of which can be removed nightly. According to Lisa Richards, those extensions can last for years "if you care for them." So knowing me, I'd ruin them within six months—but good to know!
The other offerings at RPZL are premium tape and keratin bond extensions, which last 8 weeks and 3 months, respectively. Traditional extensions, Richards explains, "rely on heat," using a "mini flatiron to melt the keratin glue on an extension and bond it to a small section of hair." For the keratin option (which is unique to RPZL), the extensions are bonded using "cold fusion:" using a glue that "reacts to ultrasound when used with an applicator." Basically, we all know about the damage heating tools do to our hair; the keratin option eliminates that step, and is actually faster, too. (Per Richards: "no waiting for an extension to cool" makes the process 3x faster.)
2. You Can Treat Your Extensions Like Regular Hair
Another ill-informed thought I had about extensions was that they consisted of a singular swath of synthetic material, to be kept as pristine as possible for preservation. Nope! While synthetic hair extensions do exist, there are also ones made of real hair (I'll give you a guess as to which look better). With the real hair extensions, you can style your extensions along with the rest of your hair—Richards specifically says you can "color it, use a curling iron, flat iron it." This explains a lot of questions I had about how celebs make their hair blend so seamlessly with extensions. It's also something I feel very dumb for not knowing, so please don't roast me (too hard) in the comments.
3. Hair Extensions Can Add More Than Length
When I asked Richards what the number one reason for getting extensions was, she summed it up nicely: "inchessss." And while inches are obviously my #1 concern right now too (*glares at shoulder-length hair in mirror*), the other reason she gave blew my mind. According to Richards, people will also get extensions to add more color to their hair—"without the commitment or damage." Fun fact: two years ago, I did a very aggressive balayage with a very unskilled stylist who left me with more gray streaks than blond. The idea that I could have just clipped in some blond extensions and gotten subtle highlights instead leaves me shaking with rage. But also, it's definitely what I'll do next time I have the urge to lighten up (so, three weeks from now).
4. Not Everyone Can Get Extensions
Of course, not everyone can get extensions for a bunch of reasons (money is the first one that comes to mind, but I bet there are others). What I mean specifically is that not every hair length and style lends itself to extensions. As Richards put it, "people who can't put their hair in a pony tail" (e.g. people rocking pixie cuts) shouldn't try to get extensions. "It just doesn't blend well."  So, sorry to anyone out there who made even more of a dramatic chop than I did, but you'll need to wait a few months to be extension-eligible.
5. Hair Extensions Are Used In The Royal Family
This is my favorite fact of all time! (Well, other than the fact that Anna Delvey wore a velvet choker to court. I digress.) When I demanded to know what celebs have been secretly using extensions for years, Richards offered up an extensive (hah) list, including none other than the Duchess of Cambridge, Kate Middleton. (I know you were hoping I'd say Queen Elizabeth II, and I'm sorry. Please continue picturing the monarch with a clip-in ponytail for however long you need to mourn this loss.) Richards estimates that 97% of "all female stars" wear extensions for work or their private lives, but other "surprise" extension-wearers included Tina Fey, Jennifer Aniston, Reese Witherspoon, Lauren Conrad, and Chrissy Teigen.
YASSS QUEEN!!!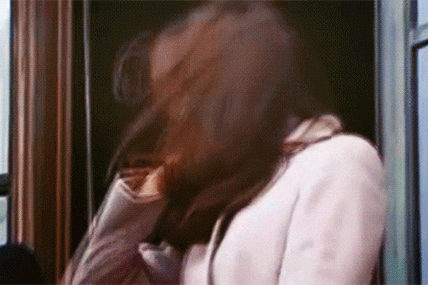 All in all, my conversation with Lisa Richards had me more ready than ever to book an appointment, and ride out these last few months of growing my hair back in style. After drooling with envy over everyone's waist-length curls at Coachella, I think I deserve this.
Images: @rpzlrpzl; @mercedes2429; Giphy
The Best TV Shows And Movies Coming To Netflix In May
Schools are almost out, and it's time to relax and let loose. And by "let loose" I mean stay in on a Friday night for some Netflix and chill. There are some incredible original movies coming to the streaming platform this month, like Wine Country and Extremely Wicked, Shockingly Evil and Vile. Two totally different movie night-vibes there, but excited for both equally the same. I mean, a movie directed by Amy Poehler, and another starring Zac Efron? That's pretty much all I could ever ask for in life! And from my streaming service nonetheless! Is that sad??? Maybe. Do I care??? Nope. So here are the TV shows and movies hitting Netflix this month that we're most excited about, plus a few that we're well, not so much.
1. 'Austin Powers: International Man of Mystery' & 'Austin Powers: The Spy Who Shagged Me,' May 1st

If you've been getting out your DVDs or VHS tapes to watch your favorite Austin Powers movies, then you're an idiot and very behind on the times. But, no need to beat yourself up, you can now sit back and relax because these iconic movies will be available on Netflix as of May 1st. And, as if people don't overuse Austin Powers movie references enough, expect them to be in full force this summer with these two titles now available for streaming. Guess you could say it's both a blessing and a curse.
2. 'Knock Down The House,' May 1st
When I first saw this movie title, I assumed it was some Netflix interpretation of Bringing Down The House, an iconic cinematic masterpiece that I'd be super on board for a revival of. Unfortunately, it's not. And even more unfortunately, it's a political documentary. Again, I'm not the ideal customer for this kind of sh*t, considering my tastes in entertainment are superficial and far from deep. But, for those of you with more complex taste than myself, this documentary documents (woah, imagine that) four progressive women who ran for Congress in the midterm election, and one candidate's ultimate success in doing so. It's said to be hopeful and inspiring, so maybe I will actually put a pause on re-watching old Vanderpump Rules episodes to give this one a shot. I mean, I could use some hope and inspiration from someone other than Tom Sandoval to get me through my week, so we'll see.
3. 'Chasing Liberty,' May 1st
Chasing Liberty is the epitome of a classic rom-com from the early 2000s. I mean, you have Mandy Moore at the height of her being Mandy Moore, playing the president's daughter who can't get the secret service off her back long enough to actually date boys. Tragic, right??? Tbh, idk if I've ever actually even seen this one, or if I'm just confusing it with that Disney channel movie with Hayden Panettiere that had basically the same exact plot. Either way, I now can't get the song "My Date with the President's Daughter" out of my head. Honestly, such a bop.
4. 'Wedding Crashers,' May 1st

Like, if this isn't the best movie ever for staying in bed all day hungover, then I don't know what is. Everyone loves Wedding Crashers, and this classic comedy hits Netflix this May, just in time to cure your Memorial Day hangover. Thanks for thinking of us, Netflix!!! It almost negates the fact that you're increasing your monthly fee. Almost. Then again, wtf do I care, I don't pay for this. Shouts out to whoever is, though, I appreciate you!!
5. 'John Carter,' May 2nd
I'm going to be honest, this is one I'll probably skip. I had actually never even heard of this movie so I asked my sister's boyfriend, who is a TV and movie connoisseur, about it and his exact summary was, "it's a SciFi movie with good actors and a cute love story." And sorry, but like, ya lost me at "SciFi." I'm a religious watcher of Keeping Up With The Kardashians, so needless to say, I'm not really a SciFi gal. But for those of you interested, it's a Disney movie based on a book, and is about an ex-military captain who somehow randomly wakes up on Mars (talk about the Sunday scaries) and is now faced with saving a bunch of randos. I mean, talk about "I didn't sign up for this sh*t."
6. 'Extremely Wicked, Shockingly Evil and Vile,' May 3rd

If you didn't fall in love with Zac Efron as Troy Bolton in High School Musical, then you're either too young or too old to be here rn. Stop what you're doing and go watch this instant classic I think we can all agree that Zac Efron is a babe. And he has only gotten hotter with age. HOW?!?! And he's going to be playing Ted Bundy, the infamous serial killing heartthrob??? Sign me up! I mean, in all seriousness, it's kind of dangerous that he's playing this character. It's totally just going to further confuse hopeless romantics everywhere, making them believe that the serial killer-like tendencies of the guy they're dating (but like actually, beyond just not texting you back for three days) are just something you can "fix." Just kidding. But I will be excited to watch this.
7. 'Lucifer' Season 4, May 8th

So like, I don't watch this show but maybe I should, because people are pretty hype for its return. Season 4 comes to Netflix this month, and like I just said before, people are stoked. Apparently, this show has some real stans because after it was canceled by Fox after season 3, fans campaigned for it to come back. I mean, just because something has passionate, loyal fans doesn't mean it's a winner *cough cough Donald Trump* but this show does look kind of good. And the lead guy is hot as sh*t, so that's probs reason enough for me to give it a whirl.
8. 'Wine Country,' May 10th

Well, when you have a new movie starring half the adult cast of Mean Girls, you know you're in store for a treat. Not to mention, it also has Maya Rudolph, Rachel Dratch, and Paula Pell. Plus, as if that star-studded cast isn't enough, the whole thing is directed by Amy Poehler. Expect your Insta feed to be flooded with stories of girls having wine nights together to watch this movie. And no shade to them, cause I'll be grabbing my gals and doing the same. I mean, the premise is a girl's weekend, very basic plot line. And like, if the cast wasn't so good, then it would probs be a movie I'd never see. But, with a cast of women who genuinely make me laugh with everything they do, I'll have this in my queue the day it comes out.
9. 'Wanda Sykes: Not Normal,' May 21st

Wanda Sykes' first one hour Netflix special comes this month, titled "Wanda Sykes: Not Normal." Apparently the special surrounds our current f*cked-up political and cultural climate. And considering how f*cked-up the world truly is right now, there's no doubt in my mind Wanda will have some great jokes for us on the matter. Bring it on, Wanda.
10. 'When They See Us,' May 31st
This is a limited miniseries surrounding the wrongful conviction of five men of color over a female jogger who was beaten and raped. It's based on the true story of the Central Park Five and documents the breakdown of our criminal justice system. Honestly, the trailer is chilling, and if that's not enough reason to watch, recently admittedly guilty Felicity Huffman is a main character in the drama. And, she's playing the assistant district attorney who presided over the case and was a huge contributor to the infamous f*ck-up. Ironic, I know.

There are tons of other popular titles on the list coming for May that I've heard of, yet haven't seen. So if I didn't mention your beloved movie or show (like, relax Hairspray stans) there's no need to come for me. Feel free to utilize the comments section for good, and promote said movie or show that you clearly feel so irrationally passionate about. If that's what helps you sleep at night, who am I to stop you?
Images: @charlesdeluvio / Unsplash; GIPHY (5)
Tina Fey, Amy Poehler & Maya Rudolph Teamed Up For A Hilarious New Movie
The devil works hard, but Netflix works harder. After dropping enough true crime documentaries to entertain me into the next century, and a new thirst trap movie starring none other than everyone's favorite internet boyfriend, Noah Centineo, they have done one better and made a movie starring our favorite female comedy trio: Amy Poehler, Tina Fey, and Maya Rudolph. That's right. The gang is back together again in a new movie called Wine Country, out May 8 in select theaters and May 10 on Netflix. Wow, so rude that Netflix would make all my dreams come true by putting three of my favorite women together in one movie, and then crush all those aforementioned dreams by making me wait a whole month to see it. I feel scammed, hustled, hoodwinked, led astray!!
Wine Country is one of those comedies about longtime best friends—think Bridesmaids or Girls Trip. In it, Amy Poehler's character, Abby, plans a 50th birthday Napa getaway for her friend Rebecca (played by hilarious SNL alum Rachel Dratch). Along for the ride are the rest of their crew: workaholic Catherine (Ana Gasteyer), post-op Val (Paula Pell), homebody Jenny (Emily Spivey), and weary mom Naomi (Maya Rudolph). As you can imagine from your own encounters with wine, once these ladies get a few glasses deep, things get out of control. I mean, the last time I went on a wine tasting, I went from zero to "so I don't think I'm capable of love" real quick, so I can only imagine what's going to happen in a comedy directed by Amy Poehler.
I'm not saying Wine Country is going to be the next best thing since Mean Girls, but I will say that with this cast, I'm probably going to watch it. (That's saying a lot coming from me—I don't tend to watch movies on Netflix because I have commitment issues picking one.) I just hope that with this star-studded cast, Netflix doesn't bamboozle us and give us a bad movie. Only time will tell! Wine Country drops on Netflix May 10, so I'm going to stock up on my favorite sauvignon blanc just in time for the occasion.
'Green Book' Director Peter Farrelly Has A Gross Past You Need To Know About
Last night was, as Tina Fey so aptly put it, the "1 millionth Academy Awards." And before I dive into all the things I hate about Peter Farrelly, I want to reflect on the actual show. Before watching, I'd been planning on writing a piece on how little people cared about the Oscars this year. From the host drama to the onslaught of white male nominees, the Oscars have been more exhausting than exciting, and I was ready to declare the whole thing cancelled. Honestly, though, I had fewer complaints about last night's show than I expected. Yeah, it was still boring—but this year, at least it seemed like they were trying to appeal to people below the age of 85. And it didn't hurt that it was peppered with wins I actually agreed with (Ruth Carter! Olivia Colman!), plus a Gaga-Cooper thirst fest for the ages.
i think i finally understand heterosexuality pic.twitter.com/txsOxWOSr2

— E. Alex Jung (@e_alexjung) February 25, 2019
By the end of the night, though, my one complaint about the evening was crystal clear. Peter Farrelly, director of Green Book, standing on that mother*cking stage with a Best Picture award yelling about "the truth about who we are." Well, since he's so passionate on that point—I'd like to share with you the truth about who he is, in all his d*ck-flashing, sexist glory. (Sorry gang, I know it's early on a Monday to be reading about d*ck-flashing. Here's another Gaga meme to make up for it.)
Let's start simple: with Peter Farrelly's IMDb. Before winning Best Picture last night, Farrelly directed fine feature films like Dumb and Dumber, Dumb and Dumber To, There's Something About Mary, Fever Pitch, Hall Pass, The Heartbreak Kid, and Shallow Hal. I list all these movies to show you that I'm not just cherry-picking bad examples from an otherwise illustrious career: as far as I can tell, Green Book is among Farrelly's very first forays outside of the "gross dude humor" genre. To illustrate my point: the movie you're most likely to have seen from this list is There's Something About Mary, and you probably remember it as "that movie where Cameron Diaz puts jizz in her hair."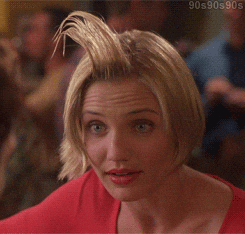 Now, it's not just that I take issue with gross dude humor generally—I'm sure there's a time and place for it. (Somewhere! Just far away from me.) But Green Book tells a true story, which means there are people who can (and did) object to how they are represented. The story, for those of you who don't know, is that of a white man driving a black musician through the American South in the '60s. (I'm paraphrasing obviously, but TL;DR, racism ensues.) And you would kind of hope that the director telling this story would have demonstrated things like sensitivity, empathy, or real human curiosity with his body of work. Instead, we have the director responsible for Shallow Hal. (Not totally unrelated side note: In 2018, Amy Schumer was criticized for her movie I Feel Pretty—because people said it was too much like Shallow Hal. But sure, let's give that director an Oscar.)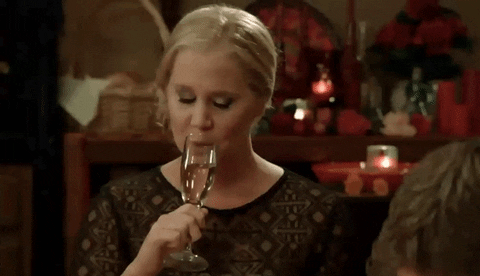 Moving on to the really fun stuff, by which I of course mean accusations of sexual harassment. A few months back, The Cut uncovered articles from 1998 detailing Farrelly's penchant for tricking people into looking at his penis on set. Newsweek describes the brothers' teamwork here (yes, sadly there are two of them, and they used to harass people together!):
Bobby, 40, is the straight man, all innocence as he lays the trap. Then Peter—lankier, edgier and a year older—delivers the coup de grace. You may think you're going to be examining a mysterious blotch on Peter's torso, or checking out his new watchband. The reality is a good deal more shocking.
Ha! Ha! How FUNNY! To think you're leaning in to see a new watchband (a request I would already refuse!) and then to have a PENIS thrust in your face. Truly, you can see the comedic genius that brought Shallow Hal to life in the way this man lives his life—every moment is a canvas, waiting to be painted with a d*ck joke at a woman's expense.
Should you be eager to say this was a one-time thing, please know that Farrelly estimated to the Observer that he's done this "easily 500 times," and, in a more reflective moment, volunteered the following quote: "I don't like it when they laugh at my penis…But I do like it when they stare." 2019: Another day, another man with a pathological need to have his d*ck be viewed by human eyes.
Let me be clear: I have not seen Green Book, and I don't intend to. Frankly, the film had enough going against it even without Farrelly's stellar reputation: the (white) lead actor used the N-word after a screening, the writer had Islamophobic tweets uncovered (even though one of the lead actors and Best Supporting Actor winner for this film, Mahershala Ali, is Muslim!!!), and relatives of the film's subject have openly objected to the film's depiction of events. It's really just a fun little cherry on top that the director used to Louis CK actresses during the casting process. (And yes, Louis CK is a verb now.) While Farrelly has since apologized, it's just such a shame that, after a relatively progressive night, the Oscars had to revert to doing what they do best: rewarding those who do the most to hold the industry back.
Images: Twitter; Instagram; Giphy (2)
The Best Shows And Movies Coming To Netflix In May
April is finally almost over, and we are legit excited. No, not for actually nice weather or "spending time with friends." April ending means it's finally time for Netflix to drop its May selection, and, tbh, the new lineup is lit. From tearjerkers to comedies, we can't wait to ignore the sunshine and blow off nights out for some serious binges. Here's our roundup of the best shows and movies that Netflix is #blessing us with this May.
1. 'John Mulaney: Kid Gorgeous Live at Radio City'
Okay, not to, like, brag or anything, but I was at this taping and it was the funniest thing I've ever seen. You may have caught John Mulaney on his recent turn as SNL host, which spawned the iconic Diner Lobster, but this is even funnier. Mulaney, a former head writer for SNL and the king of Netflix standup, is perfect for those nights when you just need a pick-me-up or want to showcase how ~cool and into comedy~ you are.
2. 'Dear White People' Volume 2
Come for the humor and stay for the social commentary. Dear White People volume 1 had us laughing, crying, and gasping at all of the drama. This is def a series that you can binge and feel good about, because you're #educating yourself. But also, it's just really really good.

3. 'Riverdale' Season 2
You know what? I'm not even gonna be a Riverdale apologist. Riverdale is the best television show of our generation, and, if you don't believe me, read our recaps. This show has everything: murder, really dramatic lipstick, a musical?, and teenagers that are like, incredibly unsupervised but also pretty stupid. It's the perfect television show, and I won't budge on this.
4. 'Mamma Mia!'
Our Lord and Savior Meryl Streep has ordained that her overalls may grace our laptop screens, and I'm literally so excited. Does Mamma Mia! have a plot? Like, kinda? Can Colin Firth sing? He tried, and that's what matters. Will I still be cry laughing as Meryl Streep has an absolutely preposterous wedding set to ABBA music that's just, like, shoehorned in there? Abso-fucking-lutely. Also, a great way to pregame for Mamma Mia 2, which is hitting theaters July 20.

5. 'Unbreakable Kimmy Schmidt' Season 4
This show is absolutely bonkers, and I can only hope Tina Fey read any one of my 200 tweets in the past year so that Unbreakable Kimmy Schmidt season 4 does not disappoint like season 3 did. Since UKS is a Netflix original, it's like a very rare shooting star, in the sense that it only releases one season once a year. What is frustrating about this is the season is usually very good, funny, and has lots of thoughtful takes on the residual effects of trauma and womanhood. Tina Fey, you sly fox. Also, if you haven't watched Peeno Noir, what are you even doing with your life?
6. 'The 40-Year-Old Virgin'
A biting documentary on the effects of toxic masculinity in today's world—no, just kidding, this is a fun and raunchy sex comedy from Judd Apatow and Steve Carell. Carell plays a 40-year-old man, who, you guessed it, is a virgin. But there's a whole lot of heart and laughs under this…interesting premise. It's perfect for a movie night with the girls and guys.

7. 'Coco'
Just thinking about this movie makes me cry a little. Once that Pixar logo comes on, you know you're fucked. But this little story on the Mexican Day of the Dead, clocking in at only 90 minutes, is jam packed with lovely music, beautiful animation, and the ~magic of family and tradition~. If you're in need of a cathartic cry, or a snuggly night in, pull up a blanket, grab some tissues, and get ready to belt out hum "Remember Me."
8. 'Scandal' Season 7
It's hard to believe that we once lived in a world without Scandal, but it's sadly finally come to an end. With 15 episodes, just accept now that you will say, "just one episode!" and lose your entire weekend to this final season. We honestly can't keep up with all of the twists and turns, but we can guarantee that Olivia Pope will look into the distance, contemplating the intricate and fucked-up power dynamics of politics, and Kerry Washington's coats will only get more powerful.

9. 'Ibiza'
This Netflix original comedy looks lit. Starring Gillian Jacobs, Vanessa Bayer, and Phoebe Robinson as three best friends who head to Ibiza for a "business trip," they meet a hot DJ and have their lives forever changed. It looks like it'll be the perfect girls night in movie. Pop some cheap wine and get ready to laugh.
10. 'High School Musical 3: Senior Year'
Obvi, I had to leave the best for last. The final movie in the series, High Musical 3: Senior Year has everything that made us love HSM so much. Zac Efron roaming the halls of his high school screaming? Check. Sharpay getting absolutely shafted, but still tossing off iconic lines like it's nothing? Big check. A strange subplot about underclassmen trying to steal their identities? Yup, naturally. Why does Gabriella start college literally a month before high school ends? I don't fucking know, but she does set an important precedent: always choose Stanford over the fuckboy. Of course, it closes out with them singing We're All In This Together in graduation robes, because, guys, we are all in this together. And by that, I mean that we will all be streaming this an embarrassing amount of times.

Images: Giphy (5); Unsplash (1)
Tina Fey Is Handing Out Cheese Fries In Honor Of 'Mean Girls' Day
Read: Celebrate National Mean Girls Day With This Grool Drinking Game
If you didn't know that today was Mean Girls day, two questions for you. 1) Why are you so dedicated to shoving your head up your ass and 2) what are you doing on this website??? Go watch Mean Girls 600 times and get back to me.
Anyway, even if you didn't already know this, I can pretty much guarantee you're going to be psyched about this news: Tina Fey, queen of amazing ideas, and the reason we're all able to celebrate Mean Girls today, she's decided to help you celebrate in a truly inspired fashion.

On a traveling Mean Girls food truck (hello? Did anyone even know this existed?), Tina Fey's been rolling around Manhattan handing out cheese fries to people buying tickets for the upcoming Mean Girls musical. Brilliant marketing ploy for what's basically a dead art her musical? Check. Pettily fattening up her annoyingly skinny teenage fans? Probably not intentional, because Tina Fey genuinely seems better than that, but check. And most importantly, giving you the best possible mid-work drunchie (if you haven't been drinking since 10am, you're doing this holiday wrong) AND selfie opportunity you'll see for weeks? Motherfucking check.

Final note: please don't even bring up your "diet" right now. It's been a shitty week and a shitty year, and I think we all need to take a leaf out of Tina's book (I'm honestly not sure that's a saying but it sounds mostly right and I'm trying to get this out ASAP so you don't miss your cheese fry opportunity) and just embrace the edible joy that is cheese. Regina George knew it, and you're straight-up lying if you say you don't want to be at least a little more like her. NYC Betches, haul ass to this truck's next location immediately.

If you don't live in New York but still want to celebrate Mean Girls Day (why wouldn't you?) then you're in luck. With Shop Betches' two oversize T-shirt dresses, I'm A Mouse Duh and Boo You Whore, you can celebrate Mean Girls Day from wherever you are. These super comfy T-shirt dresses are here just in time for every Mean Girls fan's favorite holiday: Halloween. Buy them now because last year they sold out super fast.

Buy your Mean Girls shirts here!
The 'Mean Girls' Musical Is Happening Sooner Than You Think
For those of us who are always looking for new, more magical ways to connect with Mean Girls, aka the greatest film ever filmed, you're in luck because the Mean Girls musical is coming to Broadway. Whether you're a plastic, a sexually active band geek, or even an unfriendly black hottie, this is obviously incredible news. And before you freak out thinking some lame-ass mathlete is going to come in and ruin Mean Girls, shut up because it is being written by none other than famed drug pusher Tina Fey, with help from lead producer Lorne Michaels (SNL guy) and music and lyrics by Nell Benjamin, the man behind another betchy-flick-turned-musical, Legally Blonde.
So yeah, basically this musical is going to be extremely grool, and you're going to need to get tickets ASAP or this will be you come opening day:

Mean Girls the musical is headed to Broadway next spring, beginning previews March 12 and opening April 8 at the August Wilson Theater. Tickets go on sale on October 3rd, because obviously. The musical will also run at the National Theater in D.C. from October 31st-December 3rd, so put on your cutest white gold hoops and go see it before anybody else. Just tell them your dad invented Toaster Strudel and hit up an aisle seat like:

Mean Girls faces stiff competition this spring from other big name musicals this year. Regina, Gretchen, Karen, and Cady will be going up against SpongeBob Squarepants (fat whore), Frozen (uses super jumbo tampons), and Harry Potter (can go shave his back now), but we're fairly confident they'll figure out a way to share the crown.

Honestly, I'm just excited to see Damian sing the cafeteria map, and hear Karen's solo ballad "But Why Are You White?" Oh, and it goes without saying, but on opening night we wear pink.