5 Things To Keep In Mind Before Being A Third In A Threesome
Maybe you've been thinking about it for a while. Maybe you just got out of a stagnant relationship and you're dying to try something new. Maybe you're newly out as bi and you want to explore your options. Maybe you're in an open relationship and want to test the waters on your own through a courtship with a cute couple.
You probably also know the stories. The aggressive unicorn hunters, the couples opening up their relationships for the wrong reasons, the gross boyfriend who just wants to have two women catering to his pleasure. You're probably not in any way interested in getting caught in the crossfire of these types of threesomes situations. Neither am I—and I'm here to tell you that you don't have to. 
The reality is that yes, there are a lot of bad actors among couples looking to invite a third into the bedroom, however, good experiences absolutely exist and, as long as you know what you're doing and what you're looking for, aren't hard to come by. Trust me, I've had them!
To help me help you, I spoke with two other threesome connoisseurs and good friends, Instagram personality and actor James Rose and comedian and host of The Manwhore Podcast, Billy Procida, about their experiences being a third. Together, we came up with these tips.
Figure Out What You Want First
The first step in finagling your very first ménage à trois is to figure out exactly what kind of setup you're looking to get into. "I always think it's great to set up some expectations beforehand and make sure everyone knows what the hope is—if all goes well", adds Procida. Are you in it simply for sexual intimacy? Or are you looking for emotional intimacy as well? Ideally, do you hope to find a couple with whom you can have an ongoing relationship or just a casual one-time experience? I'm a firm believer in being as upfront as possible about what you want (I'm a Sagittarius) especially when it comes to relationships, as it will save you time and energy.
This may change as you journey further into the experience, and that's okay, but take your temperature now and see what you're actually comfortable with and excited about.
Determine Your Boundaries And Practice Enforcing Them
Boundary-setting can be intimidating when you have to do it with just one person, so it may seem daunting to prepare for it with a couple, but it doesn't have to be. Making sure you know exactly what your boundaries are—your hard limits and your soft limits from positions to where you're comfortable meeting up—just as much as your desires will help you in your experience. 
Once you know what they are, practice saying them out loud. Getting comfortable with the words coming out of your mouth can help infinitely when the time comes. You can also practice setting boundaries over text, a perfectly valid way to set your boundaries ahead of time!
If you're going to hop on the apps, you can mention some of your hard limits in your bio to save yourself the trouble, however, you can't trust 100 percent that your matches will read them, so you may want to reference your bio and ask if they've had a chance to read it. In some apps like Feeld, an app marketed to folks looking for threesomes and other non-monogamous situations, there are sections for desires and boundaries that you can fill out. 
Look For Red Flags And Green Flags
Some of the couples you'll want to avoid will be obvious if you know what to look for. There are also a few things that, in our experiences, constitute a good sign. We all agree that we feel more comfortable and have had better experiences with couples who are more established and have more experience. If you're new to the experience, it's best to avoid couples who are inexperienced and whose relationship in any way seems fragile. "Look out for the couples that passive-aggressively fight in front of you," Procida recommends.
Another red flag that Rose points out is if they themselves from the start only feel attraction, sexual or romantic, for only one of the individuals in the couple, it would feel unethical for them to continue pursuing that relationship just for the relationship with the partner they're attracted to. 
Something else to look for if you're on the apps is a couple with a shared or connected profile, and definitely one that has pictures of both partners.
Keep Communication Open With ALL Partners
Something to avoid is forming an unbalanced relationship with each of the partners in the couple. Unless previously discussed and negotiated, avoid developing a stronger emotional or sexual connection with just one of them. While their relationship issues are their problem, doing so could create feelings of imbalance in the threesome relationship. If you find that one of the partners is attempting to do this, that's also a red flag. "Couples should find the addition of a third person something that can bring them closer together, not something that they use to work out their relationship issues", says Rose.
Rose also advises that, if you end up catching feelings (especially stronger feelings for one of the partners) it's best to be upfront about it with yourself and with the couple. "I will usually journal or talk it out with myself to establish what I'm feeling, what needs to be addressed, and how this will impact my relationship with the couple," they say. 
Feelings don't have to be a dealbreaker to continue the ongoing relationship, but it does require ongoing communication, boundary-setting, and emotional awareness.
Enjoy Yourself!
"The cool part about being a third for a couple is that they are welcoming you into an already (ideally!) healthy relationship, and you get to enjoy some of the most pleasurable aspects of it," says Rose. Partners who have been doing this for a while are comfortable with communication and oftentimes you end up with a lot of their attention placed on you and your pleasure. 
"Don't be afraid to ask for what you want in the moment. It's not awkward, just remember how ridiculous sex is," Procida reminds us. 
Threesomes won't—and shouldn't—look like a porn set, so don't feel pressured to perform in any particular way. Remember to go with the flow, be present, and remember to communicate what you want!
Images: Omar Lopez / Unsplash
We Defined The 10 Sex Terms You're Too Embarrassed To Look Up Yourself
I'm not going to lie, the research for this article was pretty harrowing. But between Urban Dictionary, Wikipedia, and Googling "decoded rap lyrics," I've now compiled a fairly exhaustive list of sex terms you should probs know but I sincerely hope you don't use all that often. While we've already covered sex terms you've heard and didn't want to ask about, this list is kind of like the darknet version of that. Good luck, let's dive in.
1. Eiffel Tower/Spit Roast
These terms describe what sounds like a nightmare I'm not dirty enough to come up with, but I guess could be sexually satisfying if you're into group sex/extreme stimulation. Specifically, two people equipped with dicks will use those dicks on a third party, who's on all fours between them (typically a woman, but TBH I don't see why it needs to be). The middle person will be fucked in their preferred hole on one end, while simultaneously sucking someone's dick and mentally making a note to add "skilled at multi-tasking" to their resume. If the two men in this situation stare down at their feet, it's called a "spit roast" or "pig roast," while if they high five over the third person's back it becomes an Eiffel Tower. If you don't understand why, put yourself in the mind of a fuckboy and picture the shapes that these three people are making with their bodies. Get it? Good, and I'm sorry.
2. ATM
Once the initialism is broken down, it's pretty self-explanatory: ass to mouth. A guy puts his dick into an ass and then into a mouth, and does not pass go does not collect 200 dollars does not put it anywhere in between, like a shower or a giant tub of hand sanitizer (actually, that would probably not be a better alternative pre-mouth). Either way, sounds like E. coli waiting to happen, and I'm confused by why either party would find this hot.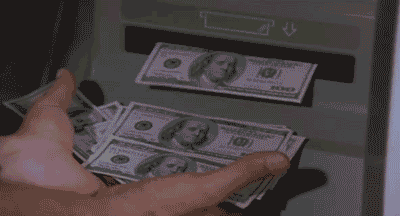 3. FUPA
Again, not much to this one other than the letters involved: it means "fat upper pubic area," and the Urban Dictionary definition delightfully clarifies that it is commonly MIS-translated as "fat upper pussy area." AKA this is something that can affect both men and women easily (take that, patriarchy!), but still seems pretty mean if used to refer to any human. Honestly, seems a little less like a sex term and more like a body insecurity you didn't know you needed. I guess its geographic relation to the body parts you use for sex makes it relevant.
4. Rusty Trombone
Like the Eiffel Tower and Spit Roast, someone looked at the flesh shapes here and came up with an eclectic, non-quotidian image that vaguely resembled it. I guess there's a limit to creativity when naming these things, but I wish the terms sounded less like they'd been coined by disgruntled circus employees. Anyway, a rusty trombone is when a guy has his ass eaten ("tossing salad," if you recall from our last sex-term roundup) while the same person jacks him off at the same time. Is this what a trombone being played looks like? IDK, and I'm certainly not Google image searching this shit (and speaking of shit, please don't make me explain "rusty" to you), so let's just go ahead and trust the perv who came up with this.

5. Felching
Ugh, this is so my least favorite so let's just get it over with. Remember creampies? This is that, but with butts. Urban Dictionary maintains it could also refer to sucking semen out of any old orifice, but usually it's a butt. Sometimes a straw is involved. I'm trying very hard to maintain low judgment with these terms, to each their sexual own and all that, but oh my god. JUDGMENT.
6. Facial/Pearl Necklace
Now that we're past felching, the rest of these are really just babytown frolics. If you've watched enough Sex and the City, or really any mainstream TV, you should know what this is. Facial (not the spa kind) is when a guy cums on your face. Pearl necklace (not the jewelry kind) is when a guy comes on your chest with a kind of precision I've personally never witnessed, "drawing" a necklace on you with his cum. The names of these terms actually seem kind of worse than the others, because it seems like men are trying to trick women into doing them by naming them after things that women already like. Like "hey honey, do you want to get a facial today? And then BOOM. Obvs hope this has never happened, but we know all men are trash and writing this article has only made me more cynical. Sigh.

7. Snowballing/Cum Swapping
Referred to as a sex "game" on Urban Dictionary, this is when people pass cum from one of their mouths to another person's mouth. It's like the "suck/blow" game from Clueless, only the thing you're both sucking and blowing is semen. More cum may be added in this process, because I guess there's just a procession of men at various stages of reaching orgasm, hence a "snowball" effect. I'm sad. I'm so sad now.
8. Teabagging
Another weirdly image-based and fairly common term. Teabagging is when a guy dips his balls into your mouth. Like teabags into tea. You've probably done this, your friends have probably done this, and if you didn't know it was called teabagging before there's really no need to start calling it that now. This is just an excuse to turn beet red when your next relative offers you a cup of tea.

9. Turkey Slap/Mushroom Stamp
This act just seems like a weird further fetishization of dicks by their owners, but it involves a guy slapping someone across the face with an "erect or semi-erect" penis. I'm not even sure if it's meant to be sexual or some display of power, but it's definitely the most aptly-named term on this list, right?
10. Swaffelen
Turkey slapping is kind of a sub-category of Swaffelen, but I'm giving it its own entry because it was the Dutch word of the year in 2008 and that's hilarious. It means "to hit one's penis repeatedly against someone or something," and it became the word of the year after a Dutch student was arrested for swaffling (verb form) against the Taj Mahal in India. Again, men are idiots who love their own dicks, and I need to go sob into a pillow now.
Will these words be integrated into daily descriptions of last night's Hinge date? Dear God I hope not, but they do have their uses, mostly for knowing when guys are saying disgusting things around you and trying to get away with it by using weird code. Again, your sexual preferences are your own and no one's business—but if you're more Disney-Miley than twerk-Miley, seeing these terms in a potential cuff's search history is a solid sign to run for the hills. Now get out there and scare all your friends at brunch by teaching them these terms.

6 Questions You Need To Ask Yourself Before Having A Threesome
Threesomes are (still) thought of as some scandalous sex act, despite this being 2017 and a time when songs on the radio say things like "he gotta eat the booty like groceries". This is probably because threesomes are either considered a last-ditch effort to spice up a relationship or a super slutty thing to do when you're high on coke. Obviously we're beyond both these stereotypes, but it doesn't help that pop culture and TV shows like Gossip Girl still use threesomes as a plot point to destroy a relationship. Anyway, you might be considering having a threesome because you're bored or because you're genuinely curious, but before you decide to make your relationship a multiplayer game, here are a few things to consider.
1. Who Suggested It?
Think about this carefully. Did you first suggest having a threesome, or did the guy you're dating? Guys are pretty good at incepting fantasies, so unless you have been dreaming of this before you two started dating, there's a good chance you're looking for a way to please him as opposed to actually wanting to have a threesome. If he mentioned being into a threesome and you thought it'd be a Cool Girl thing to do, you probably should wait before pursuing. And ask yourself, does he really want a threesome, or does he just want an opportunity to fuck another girl without you being able to say shit about it? However, if you've always been curious and finally are in a relationship with a dude who you trust enough to try it with, then you should go for it. Just make sure you set some ground rules, like no exchanging numbers with your third or looking into her eyes during climax.
2. Are You Attracted To Both Of The People Involved?
You might not actually want to date both of them, but would you at least make out with both of them if you met them on their own? Even if you're not totally into girls and one of them is a girl, you should not be repulsed by her face and/or the idea of seeing her naked. Pretty groundbreaking stuff here.

3. Is This Something That Could Happen Again?
Unless you're on Feeld swiping for couples constantly, you're probably just curious to check it off your list. If you're in a relationship and you both want to try having a threesome, just know that once you've crossed the line, he might want to do it again. Much like women who say "I never do this" really do "this" all the time, saying something is going to be a one time thing is almost a guarantee it's just the beginning of more of the same thing. You wouldn't tolerate him cheating on you just for "the experience", so if you're not into having a threesome more than once, you probably aren't into having it in the first place.
4. Are You Cool With Watching Your Partner Have Sex With Someone Else?
It seems obvious but is apparently not, given the amount of internet threads I read that go something like: "I thought it would be hot, but then I watched my boyfriend/girlfriend/whoever have sex with another person in front of me and now our relationship is ruined." Don't just go into this blind (read: drunk). It requires a real talk beforehand and some boundary setting. Are you okay if your boyfriend sticks his dick in another girl? Is he allowed to do everything but penetration? If so, why are you even doing this in the first place? Kidding. Sort of. Do what makes you happy.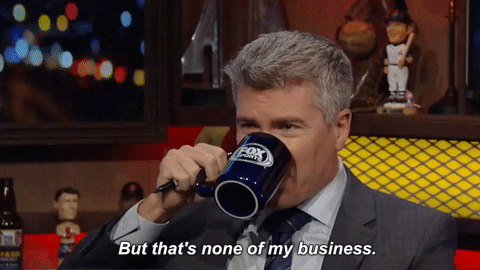 5. How Jealous Are You?
No, really—how jealous are you? Be honest. Nobody's looking at your answers here (you don't even need to write them down, what are you doing?). Do you feel kind of salty when you see your boyfriend like another girl's picture on Instagram? Do you still stalk his ex girlfriends to make sure they're not prettier than you? If you answered yes to these questions, then you'll never be chill watching him stick his dick inside another girl in front of you. AND THAT'S PERFECTLY OKAY. We don't live in an episode of Insecure—threesomes and open relationships are not for everyone. Don't lie to yourself and pretend to be okay with something you're not, because in the end you'll only end up playing yourself.
6. If You're The Third—Do You Ever Have To See The Couple Again?
You might just be bored and looking to spice up your own sex life, but do you really want to be a part of some couple's dinner party story in 30 years when they're trying to seem more "interesting" than their other lame couple friends? Unless it's Chrissy Teigen and John Legend, having sex with a couple is something they're going to be way more into than you usually are. If you hate PDA and are prone to gagging when you see couples kissing on the subway (hi), there's no way that watching two people who are dating and (*pukes*) in love fuck each other is going to turn you on. I just don't see it happening. Also, if you're even considering sleeping with a couple in your social circle, DON'T. If things go south you're probably going to get branded as a home wrecker (not saying it's fair, just saying it's what happens). Not to mention, once you've exchanged bodily fluids with a couple, attending dinner parties with them just seems like a weird time.

Bottom line is, you should feel free to explore a threesome if you're into it. But if you're only doing it to make your partner think you're a Cool Girl, or worse, to keep someone from cheating on you (spoiler alert: he probably already is), then you're better off making him think you're into the idea of a threesome and not actually doing it. In general, don't have a threesome unless you're the one calling the shots. Ideally you're on vacation out of the country, so even if he did fall in love with the other girl, she won't speak English and he won't be able to track her down ever again. Kidding. Sort of.