How 'Shrill' Forced Me To Confront My Own Fat-Shaming
Before I give you my thoughts on Shrill, here's a little context. The first time I sat on a guy's lap, he jerked back and pushed me off. "How much do you weigh?" he demanded, rubbing his legs in pain. I was 13 years old, standing in the aisle of a school bus filled with my 7th grade classmates. Over a decade later, I barely remember the guy—but his comment, I remember. The same way I remember, later that year, comments under pictures of me on my cousin's Myspace: "Who's your fat friend?" Or in 4th grade, when another girl and I broke our ankles at the same time and had to be carried down a flight of stairs. "Looks like I got the light one," a teacher joked, picking up the other girl.
If you haven't yet watched Shrill, the new Hulu show starring SNL's Aidy Bryant, I highly recommend it. (I also recommend tuning out of this article, because duh—spoilers.) Shrill, in six too-short episodes, tells the story of Annie (Aidy Bryant), a fat woman who finds herself taking far too much sh*t from her mother, her boss, and her f*ck buddy-slash-boyfriend. While Annie's struggles are not solely derived from her size, Shrill emphasizes the harmful assumptions made about fat people (namely, that their size is a result of being lazy, or lacking willpower), and how licensed people feel to treat Annie differently because of it. From well-meaning "concern" expressed by strangers to her boss telling her to her face that she doesn't "take care of" herself, the sheer fact of walking around as a woman of Annie's size translates to an onslaught of uninformed, unsolicited opinions about her character.
All this is to say: though I have not, in my adult life, been overweight, I expected to relate to Annie while watching this show. From my own memories of middle school fat-shaming, I was ready to raise a glass in solidarity and share in Annie's triumph as she gained the courage to issue a massive f*ck you to her haters. But while I did find the show highly relatable, it wasn't, ultimately, Annie's struggle in which I saw myself. Instead, I felt my stomach sink every time a passive-aggressive barb was thrown out against her—and I heard it clearly in my own voice.
To fill you in on the decade between being cyber-bullied on Myspace and now: just before high school, I lost about 25 pounds and grew three inches. (Don't hate me; it was the last time I lost weight effortlessly in my life, I promise.) From that moment on, likely because of how I'd been treated when I was bigger, I have been obsessed with getting, and staying, thin. From 8th grade on, no diet was off-limits—from South Beach in 2009 to keto about six months ago. (Am I crazy BTW, or are those diets basically the same?) All that dieting was successful, depending on how you define it. While I'm perpetually in a state of wanting to lose "the last" 5-10 pounds, I am by no means overweight. And importantly, my body allows me to suffer none of the public shaming and discrimination that Annie receives every day.
So, let's take Annie being accosted in a coffee shop by a personal trainer, who grabs her (apparently, tiny) wrist and says earnestly: "There is a small person inside of you dying to get out." Watching that scene, I had no idea what it was like to be Annie. I did, though, have years of memories of grabbing my own wrists and admiring their smallness, of looking in disgust at the rest of my arm and hating myself for the way it (in my mind) ballooned outward. When Annie's mom tells her, "you always feel better when you exercise, I can tell," I hear the same lie I tell people about going to the gym. Sure, it makes me feel better—but only, I'm pretty sure, because I know it's helping me lose weight.
I came into Shrill thinking it would be a feel-good empowering romp, with twinges of painful memories from my past. I was mostly right (it felt great! and super empowering!), but the twinges of guilt I feel are from how I think about my body right now. I hope that my constant desire to be smaller doesn't spill out in how I treat other people—but I can't imagine that it doesn't. If I hate myself for struggling to zip up a pair of size 27 jeans, how would I not judge someone who wears jeans that are two, four, or ten sizes larger? When I look around in envy at the tiny women NYC is riddled with, have I been kidding myself that I'm not, also, looking at fat people with pity? How many people, beyond myself, have I actually been harming with the constant internal monologue of self-directed fat-shaming?
I won't say that Shrill cured me of these habits. Midway through writing this article, actually, I stopped to measure myself to decide which size pants to reference (every company is different, y'all know this). Then I measured myself again—and three times after that, with different tools, because I wasn't happy about the number I was getting. This can't be right, I thought, furiously switching out a charging cable for a piece of ribbon to wrap around my waist. Never mind that reading a different number off my tape measure has exactly zero effect on my actual body. My negative body image, clearly, is still in effect—but Shrill is the first show I've seen in a long time that made me want to do something about it.
If I can recognize how sh*tty people's treatment of Annie is, I reason, I should be able to apply that same logic to myself. And hopefully, if we can all be a little kinder to ourselves in private, we can be kinder to others in public too. I'm grateful that Shrill brought my fat-shaming into clearer view, but the most pressing issue the show elucidates is our policing and shaming of fat people for simply living their lives near us. And whatever personal struggles you may or may not be dealing with, that kind of bullying on a societal level has got to stop.
Images: Hulu Press; @aidybryant, @dietstartstomorrow/Instagram 
How To Get Skinny By The Fourth Of July
We don't want to ruin your summer by making you give up your poolside chips and guac, but the Fourth of July is coming up in a few weeks and it's time to get your shit together. We all know what happens when you get a little too comfortable and totally give up your health kick (hi). I mean, that's probably how Rob Kardashian fell off the wagon in the first place. We can all agree we should take it up a notch before it's time to day drink in an American flag bikini, so here's how to get your body ready for the Instas.
1. Do Short HIIT Workouts
There's a reason high intensity interval training was at the top of the list for the best 2017 fitness trends, and it's not because we look hot doing it. HIIT training is effective and quick, so it's obviously the best way to burn fat when you have a deadline and you've been eating Pinkberry on the daily. The combination of the bursts of high intensity exercise with short rest periods has been proven to burst your metabolism and keep your body in the fat-burning zone after your workout has ended.
2. Do Some Snack Prep
There's nothing we hate more than long lines, waking up early, or people who walk slow, but doing any sort of advanced preparation tops anything on that list. No one wants to be a planner or think ahead, but sometimes when food is involved, it's a necessary evil. When you're hanging by the pool with friends or you're road tripping to the Hamptons, it's easy to rely on processed shit when you need a snack. By prepping some healthy snacks to carry around in advanced, you'll end up saving a million calories and feeling so much better. And as a bonus, you won't spend your hard-earned alcohol money on a spur-of-the-moment donut. Everybody wins.

3. Give Up The Sugar
We don't usually tell you to cut things out of your diet entirely, but if you know you eat a lot of sugar, giving it up for the next few weeks could completely change your body. Not only is sugar terrible for your teeth and your liver, but it also affects the hormones in your brain which control hunger signals, so you end up thinking you're more hungry than you actually are, which leads to overeating. Give up the Sour Patch Kids and the Skittles that are hanging around in your pantry. And don't even get us started on that S'mores frap you ordered yesterday. Have you heard of unsweetened cold brew?
4. Eat Before You Go Out
It wouldn't be fair or realistic for us to tell you not to go out during the month of June. I mean, it's finally nice out after you've spent all of winter blacking out solo in your apartment in order to get through a Bachelor episode with Nick involved. You're obviously going out a ton right now, but that's when the mistakes tend to happen. Try to eat healthy food before you go out, whether you're going to dinner, drinks, or even a pregame. If you show up ravenous and hangry, you'll eat anything in sight and probably hate yourself for it later. Be satisfied with healthy foods before you show up and you'll be less tempted to eat the entire cheese platter at the party.

5. Take More Steps
Walking isn't actually good exercise (sorry moms), but sometimes when you start paying attention to how many steps you take in a day, you actively decide to walk more, and all those steps add up eventually. Instead of driving or Ubering everywhere for the next few weeks, try to actually walk places. It's nice out anyway, so you have no excuse. You could burn up to like, 500 extra calories a day just by deciding to walk.
6. Incorporate Fats & Protein In Your Meals
A lot of people think that to eat healthier, you should just depend on a ton of fruits and vegetables throughout the day. Even though those foods are obv healthy for you, they're actually carbohydrates, so they won't fill you up as much as proteins or fats would, and you'll end up eating more calories by just eating salads and grapes all day. Instead, try eating eggs, nuts, avocados, and salmon to fill yourself up. They're a little more caloric, but you'll stay full for longer and feel less of a need to snack after meals.

How To Get Amazing Abs In Time For Summer
Abs have been a hot topic for a while now, so let's talk about them: what they are, how to get them, and like, if we even want them. (The answer to that last question is an obvious yes.) Getting abs became trendy in the early 2000's around the time when people started to realize they wanted J.Lo's six pack instead of Mary-Kate Olsen's emaciated rib cage. Then, the ab crack suddenly became the new thigh gap of the internet and we started Googling shit like "Khloé Kardashian workout routine." All of this important history brings us to today, where we're left staring at our SoulCycle instructor's chiseled stomach and wondering how many calories were in that bagel we ate earlier. If you're looking for some real info, it's time to get some facts straight. Having good abs is more than just a flat tummy—as Meek Mill once said, there's levels to this shit. Meaning, there are a lot of different parts of your abs and you can't just do one exercise to tone all of them. So here's the deal with all your various ab muscles and what exercises you need to do to get amazing abs all over.
That Line Down the Middle
What is it? You may know this line down the middle of the stomach area as an ab crack, which is unfortunately not a drug you can take to get abs. But if our dealer was selling that, we'd save so much on groceries. Anyway. The ab crack isn't actually a muscle and so it doesn't get a real name, but the best way to get it is by having good genes and doing basic toning exercises. Genes are a huge part of it, and some people can have like, no body fat and a strong core, and still not have that line. We're all built differently, so let's work with what we've got.
How do I get it? Planks. It may sound basic AF, but planks are an amazing way to target the entire front of your core, so stop overthinking fancy and complex exercises and start planking. If you're a beginner, start on your hands, but starting on your elbows really targets the muscles better. Basically, you want to start face down with your forearms on the floor and your knees raised up so that only your toes and arms are touching the ground. Make sure you're contracting your abs and not sticking your butt in the air, or else you're literally doing nothing. Also, make sure to keep your back as flat as possible the whole time. Hold for anywhere from 30 seconds to two full minutes. If you're respectively psychotic and you're looking for an added challenge, try doing your plank in a TRX suspension trainer at your gym—if you don't even know what that is, it's best to stick to the regular planks for now.

Those Side Lines
What are they? The "side lines" you see all over Instagram during bikini season (probably while fake laughing on an inflatable swan in East Hampton), are actually called your obliques. Obliques are the most superficial muscle out of the muscles in your abdomen, which means they look hot but actually don't help you that much in terms of being strong as fuck. But who cares about strength? They'll look hot in your Instagram pics.
How do I get them? Russian Twists. There are tons of exercises that target your obliques (others include bicycles and side planks), but Russian twists are really the most effective way to tone those side muscles that look so good in a crop top or one of those slutty cut-out one pieces. Start by sitting on the floor with a weight in your hand (think anything from 8 lb to 15) and your feet slightly raised off the ground. Your legs should be bent at your knees and your upper body should be elevated to create a folding V shape with your legs. Move the weight from one side of your body to the other, ideally touching the weight to the ground on each side of you during every rep. Do this for 30 seconds to a minute, then rest for a few seconds and repeat again. It might hurt when you laugh tomorrow, but in that case I guess it's a good thing we have permanent RBF.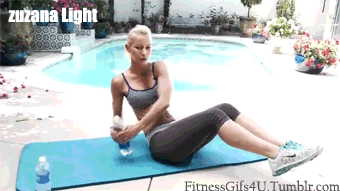 That V-Shape At The Bottom
What is it? No one would ever comment on an Instagram pic to compliment someone's lower abs, but like, why not? That shit is really hard to achieve and honestly I could use a post-workout snack just thinking about all that work. Working your lower abs is super important even if you don't necessarily want chiseled abs because it will help eliminate love handles in the process (but obviously stop eating those double-stuffed Oreos first.)
How do I get it? Well first before anybody asks, you do NOT need to become a man (or Terry Crews) to get the V-cut thing; that was just the best (read: hottest) picture I could find. Anywho. Leg raises. This move looks super easy when you see someone doing it, but once you start, you'll be crying pretty fast. Lying on the floor, place your legs straight out in front of you and your hands on the ground or under your lower back if you're prone to lower back pain. Lift your legs up, keeping them as straight as possible with your knees slightly bent until they make a 90-degree angle with the floor. Hold the contraction at the top for the second, then SLOWLY lower your legs down to the floor in front of you. You'll want to make sure you use a mat to protect your tailbone and stop fucking holding your breath. Seriously, what is it with people not breathing while working their abs? You're not underwater and people around you are starting to get worried.

Inner Core Muscles
What are they? The workouts we've discussed so far will all help tone your abs, but as we mentioned earlier, your core muscles go much deeper than you realize, so you should prob be working those inner layers too. A lot of people get caught up in working the area around their stomachs, but they don't realize that most of your core stability comes from your lumbar spine and lower back area, so try hitting those muscles too if you care about really strengthening your entire core area.
How do I get them? Superman lifts. Everyone has these inner core muscles, but they're pretty weak if you don't work to strengthen them, and Superman lifts are the best way. Lie face down on your stomach with your arms and legs extended and keep your neck in a neutral position. Then, keeping them straight and your torso tight, lift your arms and legs toward the ceiling, arching your back and getting your hands and feet like, five inches off the floor. Hold for a couple seconds at the top and then lower back down. If you're doing it right, you'll feel like an idiot. Try doing 10-15 reps before the embarrassment takes over resting and then repeating again.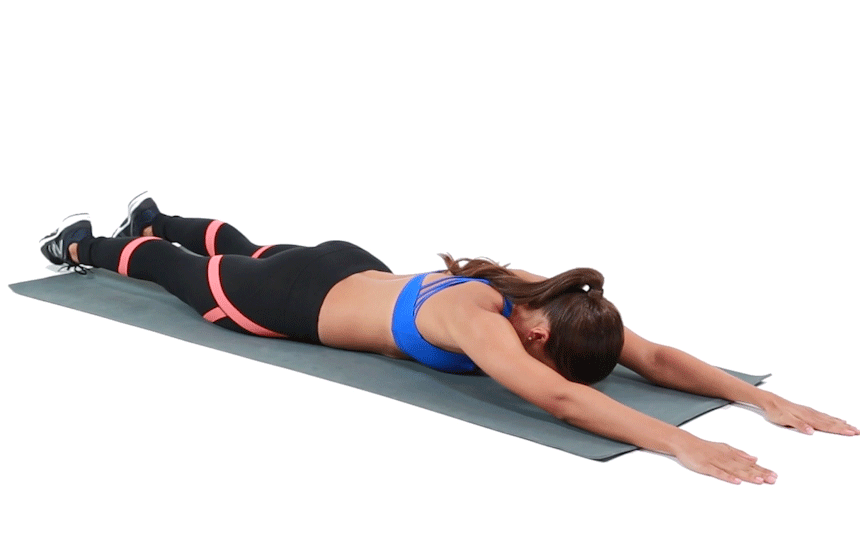 I know it sucks to spend extra time at the gym to do some work that's low-key good for you, but you stuck around last week for like, 15 minutes to find good selfie lighting, so we're gonna assume you have the time.
You Don't Have To Give Up Alcohol To Lose Weight, According To New Research, & We'll Drink To That
With summer right around the corner, it's officially time to get your shit in gear and shed those extra winter pounds that hide perfectly under a sweater but make you look like a beluga in a bikini. Lucky for you, this isn't your first rodeo so you know what to do: get your ass in a SoulCycle class; trade the pizza for a salad; and cut back on the drinking, which fucking sucks but what other option do you have? "Just give up alcohol and carbs," those smug sober people who have no fun say. "It's so simple; you'll drop 10 pounds like that!" Except it's not that fucking simple when every weekend I have to choose between having a good time and not offending everyone with my crop top body. Well, betches, science has thrown us a life preserver. A ray of hope. A light at the end of the tunnel, if you will. I'll stop with the platitudes and get to the point: according to some new research, alcohol doesn't make you gain weight. At least, not necessarily. You can just call me your very own blackout betch fairy godmother for bestowing you with such good news, thank you very much.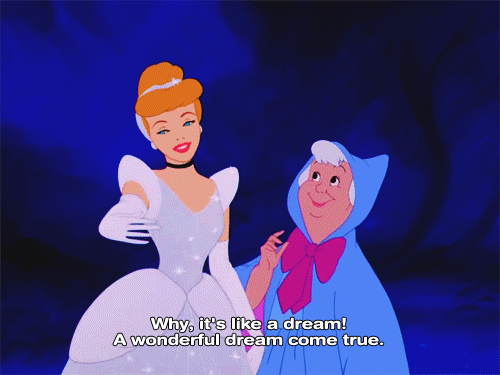 So here's the deal. Throughout the years, betches like us have been wondering if there's any way we can black out Wednesday through Saturday without getting fat, and there's been a ton of conflicting research. Finally, some hero at the New York Times researched a shit ton of different studies about alcohol and weight loss. The general consensus is that moderate consumption of alcohol, so like a glass of wine a day, is not going to keep you from having the body of a Hadid. (It's your exorbitant cheese consumption and total lack of willpower that's going to keep you from having the body of a Hadid.) It's important to note, however, that "moderate consumption of alcohol" doesn't exactly mean you can get shitfaced three days a week and lose weight, but it's better than nothing.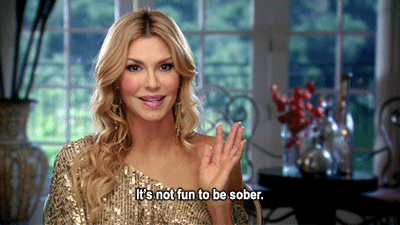 And some more bad news, because fuck it: binge drinking—which is defined by lame-ass experts and your mom as consuming five or more drinks in one night—was linked to a higher obesity risk. In other words, despite how much you drunkenly tell yourself otherwise, yes calories count even when you're drinking. They also count on the weekends. So stick to the skinny shit: A glass of wine, vodka soda, Patron on the rocks, straight vodka shots—you know, the standards—and then maybe you can manage to stay drunk and thin all summer long. You're fucking welcome.

If all else fails just drink Pinot Noir because a study found it makes you more attractive. Read about that here!
Back Dimple Surgery Is The Next Crazy Thing People Are Doing To Seem Hotter
Thanks to skinny model betches like Gigi and Kendall taking over our fucking lives, people will practically do anything to make themselves more attractive. Vaginal steaming? Sure. Eyebrow tattoos aka microblading? Yup. Suctioning a cup to my lips because Kylie Jenner refused to admit she'd had injections? Sign me the fuck up. Well now there's a new insane, painful beauty trend on the rise. Legitimate surgery to get those two little back dimples above your ass. Jesus fucking Christ, how is this a thing?
A Definitive Ranking Of The Victoria's Secret Models
Just in case going under the knife for back dimples that nobody even fucking notices wasn't ridiculous enough, the surgery can cost up to five grand. This has got to be the stupidest waste of money since the waist trainer. Look, when I was in middle school I was super jealous of my BFF Christina who had the back dimple thing going on, but now, who gives a fuck? How about you spend that money on a personal trainer and get the entire body of a Victoria's Secret model instead? Seems like a better investment. Some people have said they're hereditary so if you want them, you'll have to pay up. But others say every girl has them; it's just a matter of if you're skinny enough for them to show. I could have fucking told you that. Like, I have abs under there somewhere. I'm sure of it.

The only thing back dimples have going for them is that people with them are supposedly have better orgasms because they have better circulation in their pelvis?? IDK. Sounds like bullshit to me. Especially if you're buying them and they're not actually there. But I'm not stupid enough to dish out $5K for this so I guess I'll have to continue on living my sad, mediocre-orgasm-having existence and never know for sure.