Female UK Lawmakers Pen Open Letter Urging Media To Back TF Off Meghan Markle'
To be quite frank, the media treats Meghan Markle like sh*t. And you know who agrees with me? Many of the women who serve as Members of Parliament in the UK (MPs for short). More than 70 female MPs have signed an open letter stating that the way the press has treated Meghan is gross and that they stand with her. Women supporting women, we love to see it. Yes queens!!!
Women MPs from all political parties have put aside our differences to stand in solidarity with the Duchess of Sussex today and are sending her this open letter. pic.twitter.com/ytLHG5qPf4

— Holly Lynch MP (@HollyLynch5) October 29, 2019
In the letter, the MPs specifically critique how the British media has invaded Meghan Markle's privacy and spread untrue and unfair stories about her. They also point out the problematic nature of the way Markle is treated, saying, "we are calling out what can only be described as outdated, colonial undertones to some of these stories."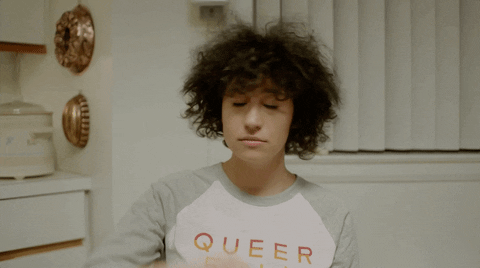 The letter also included some gorgeous displays of feminism that will warm your lil' patriarchy-smashing heart. One line reads, "As women members of parliament from all backgrounds, we stand with you in saying cannot be allowed to go unchallenged." It then goes on to say, "Although we find ourselves being women in public life in a very different way to you, we share an understanding of the abuse and intimidation which is now so often used as a means of disparaging women in public office from getting on with our very important work."

I don't know about you all, but seeing female members of government come to a woman's side and say they will fight with her to make sure she is treated more fairly, because they also know what it's like to be a woman in the public eye is almost enough to put me in a legitimately good mood. Like, so, so close.
I hope this helps make Meghan's life easier, as she's been really going through it. Things have gotten so intense that she is suing the Mail on Sunday for breach of privacy and copyright after it printed extracts of a private letter from her to her estranged father, Thomas Markle. And Prince Harry, has issued legal proceedings against the owners of the Sun and the Daily Mirror over alleged phone hacking. There was also this heartbreaking clip, where Meghan told a reporter that she is "not okay," at the moment, due to having to deal with the brutal tabloids.
Here's to hoping the Duchess can get some peace and quiet. Girl deserves a GD break.

Images: Giphy (3)
5 Shady Things Meghan Markle's Dad Said In His First TV Interview
Looks like Duchess Meghan Markle's dad, Thomas, is back to his old tricks of making his daughter's newfound royalty all about him. Since he was unfortunately unable to attend his daughter's wedding and perhaps the most important wedding of this year (besides Ariana Grande and Pete Davidson of course), he had to come back to stir up some trouble. Here's all the unsettling things he recently said in an interview on Piers Morgan's talk show.
1) Prince Harry is "an Interesting Guy"
This might seem harmless, but Mr. Markle mentions with an averted gaze that the man he gave permission to marry his daughter is "interesting," which is how I describe my worst ex when I run into his friends at the 24-hour deli.
2) Prince Harry Told Him to "Give Trump a Chance"
Mr. Markle told Morgan that he discussed Trump with Prince Harry which is first of all, pretty strange. It seems unlikely that Prince Harry would disclose his personal opinions on American politics to even his wife's father in a casual phone conversation, but maybe he was feeling adventurous? When Morgan pried further on the Trump issue, Mr. Markle added that he hopes that Prince Harry is no longer a Trump supporter, but he may have been at the time they spoke.
3) Prince Harry is Open to Brexit
Mr. Markle said that Prince Harry described Brexit as something that "we had to try" and that he thinks his son-in-law is "open to the experiment." This could be true, but even if Prince Harry is the most hardcore Brexit and Trump fan, sporting a red cap that says "Make Britain Great Again," the British Royal family is incredibly careful to never disclose their personal opinions on internal affairs.
Prince Harry spoke to Thomas Markle about #Brexit. His father-in-law tells @GMB Harry thinks Brexit is 'an experiment' that 'we have to try'.
All a little too close to the political debate for the Royal Family … pic.twitter.com/hyLDyGjaYd

— Chris Ship (@chrisshipitv) June 18, 2018
All of this politics talk is a BFD for a member of the Royal Family, because they're supposed to stay away from politics in general and focus on more important things, like corgis and hats.
4) His One Condition for Marrying His Daughter Was That Harry Never Abuses Her
Of course no father wants his daughter to become a victim of domestic violence, but if she's marrying into a very public royal family, it would seem like there would be other concerns. Mr. Markle said that he gave Meghan's hand to Prince Harry over the phone and that he told him to promise "he'll never raise your hand against my daughter and of course I give you my permission." So as long as a man doesn't hit, anything goes! Is this 1910?
In brighter news, he says Meghan wants kids, so look out for that:
WORLD EXCLUSIVE: 'She has wanted children for a long time' – Thomas Markle #GMB pic.twitter.com/XYg7O4P8gW

— Good Morning Britain (@GMB) June 18, 2018
5) He Thinks of Himself at a Footnote in History
For a man that got caught selling photos to paparazzi, it's no surprise he enjoys the spotlight. When discussing his sadness for not being able to attend his daughter's wedding due to a heart condition, he said "the unfortunate thing now is that I'm a footnote in one of the greatest moments in history instead of a dad walking his daughter down the aisle." This is sad, and we do genuinely feel for you, Mr. Markle. However, this isn't about you.
Heads up, you need to keep up with the news. It's not cute anymore. That's why we've created a 5x weekly newsletter called The 'Sup that will explain all the news of the week in a hilarious af way. Because if we weren't laughing, we'd be crying. Sign up for The 'Sup now!
There's A New Royal Baby On the Way, And Here Are Our Name Ideas
Just when we thought Prince William and Kate Middleton literally couldn't get any more perfect, on Monday they announced that they're expecting another child together. This is basically the best news in the world, because their last two kids are the almost cute enough to thaw our cold, dead hearts.
They technically only made the announcement now because Kate is having the same severe morning sickness as her last two pregnancies, which means that she'll somehow still be skinnier than we've ever been. But really, the morning sickness sounds fucking terrible.
Because Kate is a little busy puking her guts out, I took it upon myself to brainstorm some appropriately royal baby name options. We hope Her Royal Highness likes them, because she'll definitely read this while she's on bed rest.
BOYS
William: It's boring af, but doesn't the future King deserve to have a son named after him? William is a timeless name that will also get him a hot girlfriend in college. Like father, like son.
Harry: If they chose this, everyone would think they were naming the baby after Prince Harry, but we like to think Kate really just has a crush on Harry Styles. She just seems like the type of girl who would go to a One Direction concert.
Ringo: They already have one kid with a Beatles name, so why not throw out the rulebook and pick Ringo? Little Prince Ringo could definitely be the bad boy of the royal family, à la Crown Prince Edvard from the classic film The Prince and Me.
Matthew: No reason, I just like this name. Sue me.
GIRLS
Adele: The crown jewels are nice, but England's greatest national treasure is definitely Adele. Grammys are cool and all, but she deserves some royal recognition.
Elizabeth: The Queen turned 91 this spring, so realistically time is running out to suck up to her by naming your kid after her. By the time The Crown runs out of material about the Queen, little Princess Elizabeth will be old enough to have her own Netflix show.
Blair: Even though Gossip Girl ended like, a million years ago, we still feel strongly that it's Blair Waldorf's destiny to have some connection to royalty. #JusticeForBlair
Diana: Yeah okay they're probably not going to do this because if they were they would have just named Charlotte Diana but it would just be such a moving tribute and no we don't have a lot of feelings about this.