Celebrities Who Secretly Hate Each Other
It's hard to keep up with all the celebrity news these days. There are countless feuds between singers who hate each other that we are all aware of (hi Cardi B and Nicki Minaj). But there are some celebrities who hate each other that do so in a more tasteful private manner. Ever think actors really aren't that good at their job? Well, there are a bunch of co-stars who can't stand one another and you'll be shocked when you find out. I apologize in advance for possibly ruining your favorite movies or shows when you learn about these celebrities who hate each other. Whoops.
1. Rachel McAdams Ryan Gosling
This one broke my heart. Apparently, when they first started filming The Notebook the chemistry was not there. Gosling even asked the director to replace McAdams but instead, the two were forced into a couples therapy session. LOL. This ended up working because their acting in the movie is v compelling and the two even went on to date on and off for four years after filming.
2. Leonardo DiCaprio and Claire Danes
During the filming of Romeo + Juliet, Danes found DiCaprio to be immature and avoided him at all cost when they weren't in scenes together. DiCaprio was 21 while Danes was 17 at the time. She didn't like that he would prank others on set, while he reportedly thought she was uptight. I guess it's true when they say girls mature faster than boys.
3. Mariah Carey and Everyone
Carey has a reputation of being a diva. And the celebrity feuds she is involved in are endless. The list includes Nicki Minaj, J.Lo, Demi Lovato, and probably continues to grow as we speak.

4. Kelly Osbourne and Christina Aguilera
This one is rather one-sided. After Osborne said, referring to Aguilera, "Maybe she is just becoming the fat b–ch she was born to be. I don't know." Fat shaming is never cool. Although this duo has a long history of snarking comments to one another, Aguilera stayed quiet in this specific instance. Only time will tell if this feud will continue.
5. Sarah Jessica Parker and Kim Cattrall
Ugh. It's v depressing to know that your fav BFFs on TV are actually part of the list of celebrities who hate each other. That said, Parker and Cattrall have been pretty public about their *lack of* friendship. In February, Cattrall posted to her Instagram (see post here) to call Parker out for being a fake friend and to tell her to leave her alone after her brother's death. Ouch. Fans, including myself, were devastated to learn about this feud, especially since that meant no third Sex and the City movie.

Images: Giphy (3)
How Much Carrie Bradshaw, Jenna Rink & Other Rom Com Characters Would Pay In Rent IRL
Since we've practically been able to walk, we've been tricked into some serious romance fuckery that modern-day love stories always pan out like the end of a Disney movie—as if Prince Charming would actually search every apartment up and down all of Brooklyn for the woman who perfectly fits into the shoe she left on a date. Umm… Pretty sure the chances of me seeing my left Aldo pump or my dignity after last weekend's walk of shame are slim to good-fucking-luck. But that's not what's important here.
What I'm actually here to tell you is that, shocker alert, nothing is what it seems when it comes to romantic films. Hate to break it to you, but not every eligible bachelorette in the tri-state area also owns a spacious duplex with an interior design replica of Z Gallerie. Like, I'm still waiting on a rom com where Katherine Heigl lives on a strict diet of Top Ramen and Frosted Flakes in a dumpster studio after going broke from being forced to purchase 27 fugly bridesmaid dresses not even Sears would stand to carry. But thanks to my diligent Google research, I'm now well aware that my poor career choice has forced me to become financially dependent on a rich male these bitches would prob be living in hole if not for this thing called skewed perception, or rent control for that matter. So here are the actual prices of their humble abodes IRL, and it's literally just as un-shocking as it is annoying.
Carrie Bradshaw's Apartment, Sex and the City
If you seriously thought that Carrie Bradshaw actually lived comfortably (and by comfortably, I mean living on an every day diet of brunch at the Plaza and weekly Chanel shopping binges) on a columnist's salary, you're out of your batshit mind. Her one-bedroom apartment on the Upper East Side cost her a whopping $700 a month (good one, rent control), but in reality, the place would go for about $3,000. Actually, in REAL reality, the building is located in West Village, and is actually a 4,100-square-foot house with four stories, 10 rooms and six fireplaces. In 2012, it sold for $9.85 million aka Mr. Big's slutty pocket change.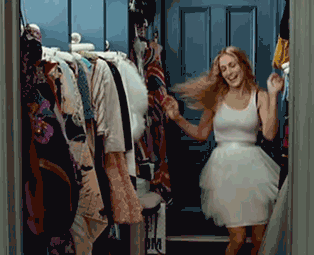 Carrie And Big's Apartment, Sex And The City
Speaking of the devil, idk what the fuck Mr. Big even did for a living, but clearly money was all Carrie was after considering he's an actual piece of shit (#TeamAidan). Literally the only reason she stayed with him was because she forgot her Manolos, and also that closet, but like, I get it. Their apartment was located on Fifth Avenue across from Central Park, but the interior was actually shot in a four-story walk-up on 62nd Street, costing $190,000 a month to rent, or $40–$50 million to buy. K fine, I guess this was worth settling for.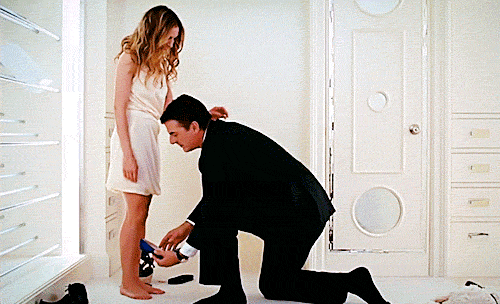 Beth And Neil's Loft, He's Just Not That Into You
Such a typical fuckboy Ben Affleck move (or just what I feel is something Ben would do) to have all the benefits of a marriage without the actual marriage itself, including the beautiful brick Baltimore loft on Federal Hill. Bless Jen's heart for playing a character she actually had to live out in real life, but like, at least they were only paying $2,280 a month for a 2-bedroom. Steal.

Noah's Waterfront House, The Notebook
Noah's fairytale fixer-upper was actually built in 1772 as a 4-bedroom waterfront property on Wadmalaw Island in South Carolina. Its current monthly rental price goes for a whopping $12,000—again, that's PER MONTH—which translates to about $695 a month back in 1940. Fat chance Noah's carpentry salary could afford that, so idk maybe they offered him a sick 2-for-1 discount on wood panels. But tbh, that man could've built me a dumpster behind the house and I'd still be naked on his wrap-around balcony in record time.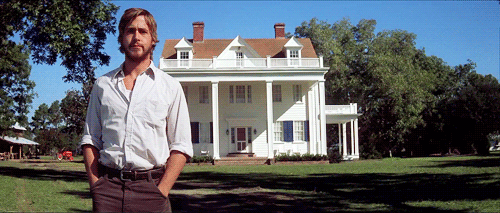 Jenna Rink's Apartment, 13 Going On 30
Jenna's epic glow-up and Regina George complex led her to become a big-time bitch magazine editor, so being able to afford an apartment on Fifth Avenue is semi-believable. On average, a one-bedroom in the building where she first stumbled out in lingerie goes for about $4,000 a month, or $1.3 million for purchase. Unfortunately, she traded her hot pro-hockey player boyfriend and his thingy for her formerly fat friend, so none for Jenna Rink bye.

Marisa's Apartment, Maid In Manhattan
I don't care what you say, Maid in Manhattan is the most underrated J.Lo film of all time, and this is not up for debate. Mostly because we got a real glimpse of actual "Jenny from the Block", as seen by her 2-bedroom Bronx apartment on E. 175th Street, which would cost $1,300 a month today #gentrification. But also because if J.Lo can marry rich, then so can I. Speaking of hot wealthy men, the hotel suite rented by Christopher Marshall at the make-believe Beresford Hotel was actually filmed at the Roosevelt Hotel and the boujee Waldorf-Astoria Hotel, which would go for $12K a month. Tell me love don't cost a thing now. I'll wait.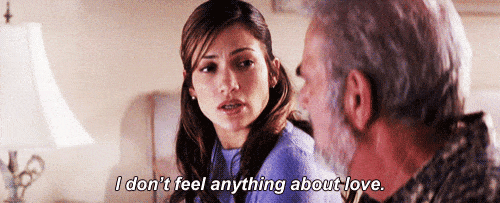 Sam's Houseboat, Sleepless In Seattle
This giant houseboat shacking it on Lake Union in Seattle is the reason I have trust issues. If I was never forced to sit through the already mystifying plot of this movie, I'd think this thing was straight out of some lakeside horror film. The houseboat has four bedrooms, two bathrooms, and a lakeside dock and was last sold for $2 million in 2014, so it's a nice setup. Still, something about taking a woman you literally don't know back to a floating house on a dark lake just screams R.I.P.

Vivian's Apartment, Pretty Woman
I'm not sure how a hooker can't afford a little nicer of a place, but Viv's rates were apparently not cut out for big city income. Her apartment in LA's Las Palmas hotel went for a whopping $185 a month, although average room prices per night are now $300. This was yet another classic case of damsel in distress saved by fuckboy and his wallet, seeing as Edward's 2-bed, 3-bath penthouse suite at the Regent Beverly Wilshire Hotel went for $38,500 per week. No wonder I'm so fucked up.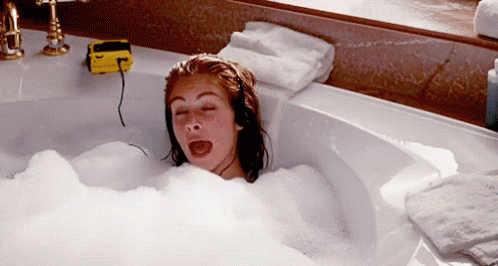 Throwback Thursday: An In-Depth Analysis Of 'The Notebook'
For the past 10 years there has been one movie synonymous with cheesy love stories and crying while eating Ben & Jerry's: The Notebook. While I appreciate this movie for its beautiful actors and calming lake visuals, it's time to explain what's really going on in the sappiest nice girl film of all time.
The movie opens with about 15 minutes of a scenic sunset lake with birds flying all over the place as old-ass Allie Hamilton stares out the window not knowing what the fuck is going on. Cut to the narration by old Noah who mumbles a bunch of nonsensical inspirational mumbo jumbo that could only be thought out by the likes of literary pussy Nicholas Sparks. "I've led a common life. In one respect I've succeeded as gloriously as anyone who ever lived. I've loved another with all my heart and soul and for me that has always been enough." Um, what kind of fucked up message is that to send out to the world, old-ass Noah? How about paying your goddamn bills, you freeloader.
The nurse comes in and introduces Noah as "Duke" saying he's going to read to her. "Idk about that," mumbles old-ass ungrateful Allie.
We then get into the story:
Noah is at the fair chilling with E from Entourage when he introduces him to young Allie, who is hot and rich. Score. Noah asks Allie on a date and she's all like "no I don't know you" then some other bro with a weird mustache comes over and asks her to "ride the ferris wheel" and she's outie.
Then this stage 5 clinger jumps on to the ferris wheel in the middle of her and her date. Noah then attempts suicide if Allie doesn't go out with him because #confidence. Now would be a good time for an Instagram but this is like the 40's so we'll let it slide.
Then Allie rescinds her date offer but Noah's all like "You promised. Here's the thing about me. When I want something I have to have it." #confessionsofarapist
Then Noah manipulates Allie into going on a double date where they watch their friends make out at the movies. Then they walk home together and Allie's all like "I haven't seen a movie since I was a little kid because I'm mad busy with piano lessons and reading and shit." Then Noah's like "wow you're a huge loser sounds like the road to success."
Then Noah shows how adventurous he is by lying in the middle of street. Allie's like, chill bro I know you're poor but I'm not going to get hit by a car because you called me a loser. Then naturally she does it anyway. Then Allie reveals her deep dark FUN PERSON secret: She likes to paint.
Cut to Noah and Allie falling in love. Romantic bike rides, shoving ice cream in each others mouths, making out in public.
Noah reads his sad book of poems and the two fall deeper in love. They chill at the ocean and Allie forces Noah to say she's a bird in the first of many mutually emotionally manipulative conversations to come. "If you're a bird I'm a bird."
Cut to a black kid dancing and Noah, like Juan Pablo, cuts into show he's a kid lover.
Allie returns one night from making out with Noah when her mustachioed father is waiting smoking a cigar on the porch (as all 1940's mustachioed fathers do) and is all like "you been spending a lot of time with this boy I wanna meet him." And she's all like "of course daddy."
Then Noah goes to meet the family and gets all embarrassed by talking about how he works at the lumber yard and makes 40 cents an hour and all the people are quiet thinking like "Who invited the poor guy!? Am I right!? Am I right?!"
Then Allie's mom's all like "Allie's going to Sarah Lawrence in New York."
Allie's mom: That child's got too much spirit for a girl of her circumstance. Trouble is what it is.
Side Note: Nicholas Sparks definitely gets all his dialogue from Hallmark cards and/or googling "unsettling class wars dialogue from the WWII era"
Then Noah brings Allie to some old, gross shack so he can devirginize her. He tells her he's going to buy it and fix it up but I'm thinking like why do you spend so much time chilling by this old, creepy house?
Noah gets excited that he's almost going to seal the deal when annoying as fuck Allie is like "I know I said I wanted to do it but I'm thinking a lot. What're you thinking?" I imagine this is how all fantasy suite dates go. And Noah's all like "shut the fuck up I'm practically inside." Then Allie is like HOW COULD YOU NOT BE THINKING ABOUT ANYTHING. And then he gets off of her and tries one last time to get her to put out by being like "uhhh I love you did you know that?" Then E aka cockblock shows up and is like "Allie's gotta go home because her parents have an inkling she's DTF."
Allie's mom: He's a nice boy but he's TRASH
Allie: You're not gonna tell me who I'm going to love.
Then Noah's like, I did not sign up for this shit, I'm out I'll find some other girl to put out if you're going away. "You're leaving and I'm staying here and I'm so happy that you're doing that. You're gonna have a million things to do. It's not you it's me."
Allie: You can come with me to New York.
Noah: What am I gonna do in New York? All the girls there are fugly.
Allie: Be with me.
Noah: Nahhhs.
Classic bait and switch.
Then Allie starts beating the shit out of him and is all like "if you're gonna break up with me do it now! DO it!!!! DO IT!!!! I'm gonna do it! It's over!"
Then Allie solidifies the fact that she's a fucking manipulative psychopath: Wait a minute we're not really breaking up right?
Allie tells her housekeeper she doesn't want her to pack her things or touch her stuff. Her mom's like "We're going home early. Seabrook reeks of povos."
Allie then finds E who tells him Noah is taking a shit out delivering a load.
Allie: I need you to tell Noah that I love him and I'm sorry for everything.
E: I was up all night with him Allie. I've never seen him so low. It's over Allie.
Allie: It's not over.
E: It is over. He understands. It's hard and summer's over if he wants to talk to you he'll write if not then like fuck off bitch.
Allie: Just tell him that I love him.
E: Aight I don't think he gives a shit though.
Noah then writes 365 letters for a year and Allie's mom discards them so she never knows! Did no one think that MAYBE ONCE DURING THE ENTIRE YEAR ALLIE COULD'VE MAYBE GONE TO CHECK THE MAIL HERSELF!? Nah? Alright then.
The Noah and E go to war together and E dies over in Germany or some shit, a plotline that I totally forgot about because like, who gives a shit about E? On that note, why does Noah only have one friend?
Allie then meets hot as fuck James Marsden, nurses him back to health, and he asks her to marry him because Allie is clearly Mary from There's Something About Mary.
Then she falls in love with rich hot James Marsden.
Noah then gets off the bus (dealbreaker) because he thinks he sees Allie walking down the street. He sees her through a restaurant window hardcore making out with James Marsden (because I'm sure that's definitely a thing high society people did in the 40s in broad daylight).
Noah then has a mental breakdown and has some sort of deranged idea that if he restored the old house Allie would come back to him. "Some called it a labor of love, others called it fucking desperate." Move on man, it was a summer fling like 6 years ago.
Noah then proves why he'll always be poor by refusing to sell the house he built for above market price. Side note: I'm both impressed and sort of unnerved by Noah's knack for interior design.
"In the evenings to temper the sting of loneliness there was Martha Shaw."
Wow he seriously treats Martha like shit, what a d bag. Maggie then tries to DTR: "What do you want from me Noah? Sometimes when you talk to me you don't even see me."
Noah: You know I want to give you all the things that you want but I can't because they're gone. They're broken — THAT MAKES NO SENSE, ASSHOLE.
Since when is it okay to treat one woman like shit because you had a great summer fling 7 years ago? #teammartha
Allie then sees Noah's picture in the newspaper which I guess is the equivalent to seeing your ex's facebook status update and immediately faints. #overreacting
The Notebook: The story of 2 self-centered assholes that eventually find each other despite all odds.
Then Allie goes to her fiancé, the hot and PERFECTLY NICE James Marsden, and is all like "I love to paint. You don't even know me!" and he's like "okay so paint." And she's like "I will. But also, I want to get away and take care of a few things/clear my head/fuck my ex-boyfriend." And he's all like "should I be worried are you all right? It's normal to get cold feed before your wedding." SAYS THE NICEST MAN EVER And shes all like "no of course not no second thoughts." LYING WHORE.
So Allie goes to Noah's house: "I saw your picture in the paper and I wanted to come see if you were okay. So are you okay? I'm a stupid woman I shouldn't have come." She then crashes her car into a fence because she's an idiot and bearded Noah's like "you wanna come in?"
We then cut back to old Noah and Allie, and Noah goes to the doctor and he tells the doctor that he reads to her and she remembers. The doctor's all like, "Nope that's not happening. Dementia is irreversible and degenerative so maybe you should go home Noah, you're drunk." "You know what they say doc, science only goes so far, then there's God." Man, get a different hobby.
FLASHBACK:
Noah: Do you love him.
Allie: Yes I do.
Noah: Okay we can be friends are you hungry?
Allie: I have to warn you I'm a cheap drunk; a couple more of these and you're going to be carrying me out of here.
Noah: Go slow so I don't take advantage of you.
Allie: You wouldn't dare. I'm a married woman.
Noah: Not yet.
Allie: Why you looking at me like that?
Noah: Memories. This room where I tried to fuck you before the cops came and then I yelled at you for thinking too much. #memories.
Then Noah reads some more poetry on the porch then Allie leaves and Noah's like "Come back tomorrow morning I want to show you this place and then hate-fuck you."
Meanwhile Old Noah and Allie's  three kids show up, Allie introduces herself to them then goes to take a #170 nap.
Noah: There's something about today. Maybe it's a day for a miracle.
Kids: Cut the shit dad. She doesn't remember you. Come home.
Noah: Look guys, that's my sweetheart in there and I know that she's apt to cheat since she left her fiancé for me so I'm not leaving her no mater how much of a drain on hospital resources and government funding it is for me to live in this nursing home.
James Marsden (Nicest guy ever): I got worried when you didn't call so I called the one hotel in Seabrook about 100 times.
Allie: LOVE YA call you tomorrow.
Allie shows up in a weird caftan-like scarf and Noah takes her rowing on the lake amidst about 700 ducks flapping around in the water. If this can't get him laid, nothing will. Maybe you should get out of that row boat and back to your fiancé and stop feeding the goddamn ducks, Allie.
Cue romantic rainstorm where Allie involuntarily participates in a wet T-shirt contest. Noah laughs as Allie gets wetter, knowing she's def putting out.
Allie: Why didn't you write? It wasn't over for me. I waited for you for 7 years and now it's too late.
Noah: I wrote you 365 letters. I wrote you everyday for a year. It wasn't over. It still isn't over.
*Intense makeout sesh following an adulterous yet hot sex scene*
Allie: You've got to be kidding me. All this time that's what I've been missing? Let's do it again!
WTF you're engaged FEEL BETTER ABOUT THIS I DARE YOU.
CUT TO: Noah and Allie asleep on the floor in blankets. Allie wakes him up, trying for morning sex, and he's like "I need rest and food. Go make me a sandwich" and Allie's like "okay what do you want?" and he's like "pancakes."
Then Martha Shaw shows up at the door bringing food because Noah has many hos in this area code.
Knowing what's up Martha's like "She's the one isn't she? Can I meet her?"
Noah: I don't think that's a good idea.
Allie comes out and she invites her in because their mutual boyfriend IS AN ASSHOLE and the least we can do for nice people is make them a fucking cup of tea.
Martha then leaves and Noah walks the poor lonely widow out. "She's sensational, she really is," says the most mature person I've ever seen depicted on film. "I'd forgotten what it's like for the first time since I lost Richard I feel like I've got something to look forward to." Apparently that something is having dinner with your fuck buddy and his true love.
The next morning, Allie, who still hasn't called her fiancé, wakes up to find that Noah has laid out a paint easel in a room of the house because "OMG FINALLY A GUY WHO REALLY GETS ME!" Allie then sits on the porch naked in a towel and painting an extremely impressive art piece, which actually looks like a very chill day. (STILL WEARING HER ENORMOUS ENGAGEMENT RING.)
Then her mom shows up. Then the mom informs her that James Marsden is coming because Allie never called him the night before which seems perfectly reasonable and Allie's like OMG can he not I'm on vaca! Why didn't you show me my letters/bring me a latte!?
Allie's mom: Let's take a drive. I might know you better than you think.
Then Allie's mom takes her to some steel yard or wherever it was 1930s povo people worked and she points out some overweight guy in a hat that she used to date. She's all like "this is what happens when you seriously date a poor guy."
Allie's mom: My father was furious so we ran away but the police picked us up. Sometimes when I'm in the area I stop here and watch him, trying to picture how different my life would've been. (UM THAT'S CREEPY and sort of rude towards this innocent guy that you dumped because you're a gold-digger).
Allie's mom drops her off and they hug and she gives her her big stack of letters from Noah. I bet at least 25% of those contain a dick pic (or I guess a dick stenciling since this is the 40s.)
Noah: What're you gonna do Allie?
Allie: IDK
Noah: We're back to that!? What about the past couple of days? I know what this is about. He's got a lot of money! You're bored and you know it. You wouldn't be here if there wasn't something missing. Would you just stay with me?
Allie: Stay with you, what for? We're already fighting.
Noah: Well that's what we do. We fight. You tell me when I'm being an arrogant son of a bitch and I tell you when you're being a pain in the ass 99% of the time. I'm not afraid to hurt your feelings. It's not going to be easy; it's going to be hard, and we're going to have to work at this everyday but I want that. Everyday you and me.
Thus solidifying that the guy you should really be with is the one who consistently tells you you're a pain in the ass and likes when you make him panacakes.
Old Noah prepares a scenic sunset dinner for old Allie at the nursing home because apparently that's a huge aphrodisiac for these two. They both drink wine and Noah finishes the story.
James Marsden AKA nicest man ever: I can shoot him, kick the crap out of him, or leave you, but none of those options give me you and I love you.
JM: It's normal not to forget your first love. I love you but I want you for myself and I don't want to have to convince my fiancée that she should be with me. Can this guy get a spinoff movie?
Modern Day: Allie realizes she chose Noah and gets really excited and they dance together and then she's like "IT WAS US!!!!" Then they start dancing. Then she flips out because Noah won't take her on a rebellious car ride out of the nursing home and is like "I don't remember you asshole who are you!?" Then the nursing staff comes in to sedate her #romantic and Noah starts crying in the corner like a frat bro at a judicial hearing for date rape.
Noah then goes into cardiac arrest because he didn't get laid last night.
Noah then escapes his nursing room and the kindly nurse lets him sneak into Allie's room in a totally irresponsible maneuver that probably ends with her being fired after the two are found dead in each others arms the next morning.
Allie: Do you think that our love can create miracles?
Noah: Yes I do. That's what brings you back to me each time.
Allie: Do you think our love could take us away together? (I sense a suicide pact coming on.)
Noah: I think our love can do anything we want it to.
*Makeout sesh*
Allie: I love you
Noah: I love you
They hold hands and magically die.
That's a wrap. GOODNIGHT. I'll be seeing you.
PS: As much as I'm hating on this movie it's really not THAT bad and here's the saving grace:
A Definitive Ranking Of Every Nicholas Sparks Movie
Whether you love it or hate it, Valentine's Day is right around the corner. Personally, I think it's the world's stupidest holiday. Mainly because I have an icy black heart and mushy shit makes me want to jump off the fucking roof. But that's just me. Regardless, it's almost here, and in addition to tacky flower arrangements and teddy bears and chocolate, love movies are going to be everywhere, which means you're not going to be able to escape all 5,000 of the depressing af Nicholas Sparks movies even if you try. So here you have it, a definitive ranking of every last one of his flicks, so when you're flipping through the guide over the next two weeks you know which ones are worth watching, and when you should just settle for a Criminal Minds marathon instead.
 
11. Nights in Rodanthe

You're probably thinking to yourself "what tf even is this?" but I promise this is actually a real movie and it's actually terrible. If you're craving a little Richard Gere and Diane Lane, do yourself a favor and rent Unfaithful instead. Or better yet, go back to your retirement home.
10. The Choice

Okay, to be fair, I didn't even see this one because it looked like literal garbage, but I do know it's about two people who live next door to each other and fall in love and, in true Nicholas Sparks fashion, someone gets critically injured. Oh, and I can still hear the main dude saying "come bother me" in the trailer. Not sure what the movie's namesake "choice" is, but I'd say that if you have the choice, skip this.
 
9. Message in a Bottle

This one actually isn't as bad as the ranking makes it seem, but like, it's so old and depressing and there's really nothing that makes it stand out. Any movie with Kevin Costner in it where he's not playing baseball is just fucking pointless, and any movie whose title immediately gets a song by The Police stuck in my head for the next three hours is an automatic no from me, dog.
 
8. The Best Of Me

Back when this came out, I had really high hopes for this one because James Marsden is bae, but it really fell flat. There's nothing memorable, nothing terrible. It's basically the movie equivalent of butterless, saltless, air-popped popcorn.
7. The Lucky One

Bonus points for Zac Efron also being bae and for Piper from OITNB being in it, negative points for their nonexistent chemistry. They're both so hot. How tf was it so weird? Answer: It was like watching Zac Efron make out with his aunt. The only reason this pseudo-incest film didn't rank lower is because there's a shower makeout scene in which you can see a wet Zac Efron.
6. The Longest Ride

Tbh, I thought this one was going to be shit so I was never planning on watching until it was on HBO every other minute, so I figured why tf not. It was actually way better than expected. They're both attractive and I have no clue who either one of them is, so the idea of these two nobodies being in a relationship was believable. The only thing that I could have done without is the whole bull riding thing—which I get is like, a big part of the plot, but I really DGAF about a country boy's deep need to ride an animal that wants to kill him. And like honestly, can anyone with an education level beyond high school relate to this? Loss of points for niche redneck premise.
5. Dear John

Now we're getting to the good shit. I could look at Channing Tatum all fucking day, especially in a uniform—so for if no other reason, this one is worth the watch because of that. It loses cred because there's no way in hell Channing would obsess over Karen Smith for years, and there's really no way Karen would dump him for some not hot dying dude while he was away at war. Nope. Not real. Dear John also sucks for inspiring a Taylor Swift song of the same name.
 
4. Safe Haven

This one gets less credit than it deserves. Josh Duhamel and Julianne Hough are totally adorable. The storyline is actually somewhat exciting rather than just a cry-fest. And the twist at the end you never see coming. Did I just describe every Nicholas Sparks movie out there? Maybe.
3. The Last Song

Remember when Miley was a cute innocent teen from Tennessee with big teeth and a life that seemed relatively together? Yeah, me too. And you can reminisce when you watch The Last Song. But more importantly, this was the first real time I can remember that we were introduced to the younger Hemsworth brother. As for the movie, it's got some classic Nicholas Sparks sadness but neither one of them dies so like, fine. Watch this and then cry-sing "The Climb" and try not to text your ex from high school.
2. A Walk to Remember

Get the tissues ready because this has to be one of the saddest movies you'll ever see—besides My Dog Skip, but that's for another time. It came out when we were all young little betches and we dreamed of scoring a popular bad boy like Shane West when we got to high school. Sure, Mandy Moore's character was the nicegirl to end all nicegirls and a total Jesus freak (not to mention socially retarded and weird), but that song she sang at the school play was the fucking jam. Even if it was shadily Jesus-y, it was still the slow dance song we all wanted to hear at our middle school dance. And it would have almost gotten away with being the #1 Nicholas Sparks movie, if it wasn't for…
1. The Notebook

Name a more iconic love story. I'll wait. I'm not going to go into why this is No. 1 because if you disagree you can go shave your fucking back. Long live Allie and Noah.