The Best Ways Millennials Are Changing Weddings, According To The Knot
I'm almost 30, so I'm basically a wedding attendee expert at this point. With attending so many weddings (seriously, why is my life becoming more and more like Noah's Ark with everyone pairing up?!), and being part of the bridal party in a few of them, I've often looked to The Knot for guidance. They know everything about weddings and wedding etiquette. It's nice to have some reference for what is considered an acceptable wedding gift when you already had to buy a $300 tulle dress you'll never wear again. Being the expert on weddings, The Knot has their 2019 Real Weddings Study ready to tell us how generations are changing their wedding habits, and it actually seems to be more for good than evil. According to The Knot, couples care more about "inclusivity, sustainability, community and purpose-driven details" than ever before. Here are just a few things changing in our generation's wedding planning:
Merging Cultures/Traditions

Weddings are now "fusing a variety of cultural and religious backgrounds", because 51% of couples are marrying someone of a different background, according to The Knot. This means couples are doing much more diverse ceremonies that aren't necessarily religious, or combining two religious ceremonies to reflect both partners' beliefs. I think this is really cool that couples are taking charge of what's important to them. I've even been to a wedding where they did a medieval sword ceremony instead of a religious one, and it was awesome. The bottom line is, you shouldn't feel like you have to stick to tradition if it doesn't fit in with your values (or you like, just don't want to).
Sustainability/Cost Conscious

As a society, most of us care about the environment and are trying to go green everywhere we can. From sustainable fashion to travel to those damn paper straws, millennials and Gen-Z are big on not f*cking up the planet, and The Knot says, "weddings are no exception". According to their 2019 Real Wedding Study, one-quarter of couples now source locally and repurpose wedding details instead of just throwing their decor out after one use. 14% even do eco-friendly alternatives, like chalkboard seating charts, bamboo place settings, and digital RSVPs. Couples are also spending less on their weddings and considering budget to be important. On average, couples are now covering half of their wedding costs, so they are more aware of budget now that we don't just charge everything to Bank Of Daddy.
Standing Up For Themselves

Couples are finally ignoring what their families want and are doing what they actually want to do for their weddings. I'm sure it helps that they're footing their own bills now, which means they can't be bullied into inviting their dad's fourth cousins they've never even met. The Knot says this includes, "making intentional vendor choices, like choosing a venue with meaning (think, an art gallery that supports female artists or town hall that has made strides for the LGBTQ+ community) or making a statement about gender equality by walking down the aisle together." Couples now even donate decor or have a charity donation as their registry! You love to see it.
Gender Bending

Couples now are saying f*ck gender roles and are having their bridal parties include all their best friends—regardless of gender. I have seen this in so many weddings recently, and I LOVE IT. Why do we segregate our friends based on their genitals anyway? The Knot says, "nearly 4 in 10 couples (37%) embrace coed wedding parties", with groomswomen and bridesmen! I mean really, why was gender ever a consideration for who gets to stand up there with you on your wedding day? It should just be about standing up at the altar with the people you care about.
Wedding traditions may be changing, but it's definitely for the better. These stats from The Knot just show that you can do whatever the f*ck you want on your big day and everyone else can shove it. See more findings from the Real Weddings Study at The Knot.
Images: @alvarocvg / Unsplash, Kumar Saurabh / Pexels, @clemono2 / Unsplash, Michael Morse / Pexels; irbis pictures / Shutterstock.com
Pinterest Will Stop Promoting Former Slave Plantations As Wedding Venues
I never thought I would say this, but I am proud of Pinterest.
Why am I proud of a platform whose entire brand is "basic, but make it a hobby," may you ask? Because according to Buzzfeed News, Pinterest is removing content that glorifies and romanticizes former slave plantations as wedding venues. We love to see it.
Here's one of the least surprising pieces of information I've ever heard: white people love to have their weddings at former slave plantations. Even beloved celebrity couple Blake Lively and Ryan Reynolds celebrated their big day at a plantation.
But after Color of Change, a civil rights advocacy group, wrote letters to multiple platforms asking them to stop promoting these venues, some of them are taking steps in the right direction. Pinterest will restrict content on its website that includes slave plantations and will de-index Google searches for plantation weddings. With this, users will still be able to search for it,  but they'll see an advisory that some of that content may violate Pinterest's policies. Not sure that will stop white women from clicking away, but it's a step.
A Pinterest spokesperson told Buzzfeed: "Weddings should be a symbol of love and unity. Plantations represent none of those things. We are working to limit the distribution of this content and accounts across our platform, and continue to not accept advertisements for them." Okay, Pinterest.

The Knot Worldwide, which owns the Knot and WeddingWire, is also working to adapt their policies and guidelines to address the letter sent by Color of Change.
Their chief marketing officer Dhanusha Sivajee told BuzzFeed News that they will make sure wedding vendors on their website don't use glorifying language such as "elegant" or "charming" when referring to former slave plantations. Sivajee said, "We want to make sure we're serving all our couples and that they don't feel in any way discriminated against."
God forbid white couples having an expensive wedding on a piece of land where black people were enslaved and tortured feel "discriminated against" by being asked to celebrate on some other, less problematic expensive venue.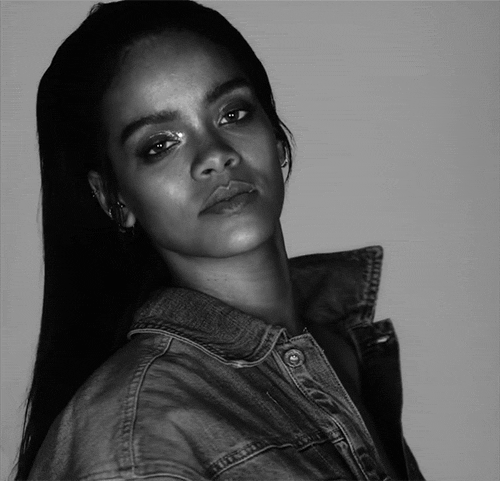 Color of Change is determined to stop all websites from promoting plantations. Their letter to these platforms said, "Plantations are physical reminders of one of the most horrific human rights abuses the world has ever seen. The wedding industry routinely denies the violent conditions Black people faced under chattel slavery by promoting plantations as romantic places to marry."
Color of Change reached out  Zola, Martha Stewarts Weddings, and Brides as well. Zola removed some of its references to former plantations on its website, but hasn't responded directly to the letter. Color of Change hasn't hear from Martha Stewart Wedding. Tik tok, Martha.
Another unsurprising fact: people are obsessed with weddings. The average wedding costs $30,000 which means people could pay off my student loans instead of getting married, which I believe is a better alternative, but that's just one woman's opinion.
The point is, weddings are a luxury, and parading that luxury at a place where black people were forced into slavery is offensive at best and racist to its core. Good on these platforms for working to change this habit, but let's all do better, shall we?
Want to keep up with the news without crying into your sad desk salad? Subscribe to the Betches Sup newsletter for a lunchtime briefing to make you laugh, instead of cry, about the news. 
Images: Giphy (2)
The Top 10 Wedding Trends Of 2020, According To The Knot
Why is wedding planning so stressful? I mean, a lot of reasons, like the fact that weddings are expensive, your family members are probably difficult, and wedding trends are constantly changing. Like, I'm sure the first few people to put tea lights in a mason jar for their reception were seen as super thrifty and inventive, but now you can't even breathe the words "burlap" during the wedding planning process. So before you make a wedding faux pas, we spoke to Kristen Maxwell Cooper, Editor-in-Chief of the nation's leading multiplatform wedding resource, The Knot, about what new wedding trends we should look out for in 2020. Get your notebooks out and pay attention, because according to The Knot's Annual List of Wedding Details to Watch Out For, these are going to be the top wedding trends of 2020.
1. Eco-Conscious Sustainability
If there's one thing I learned from the AP Environmental Science class I took in high school, it's that the Earth is like, in trouble. And I don't know if you've been paying attention to the news, but caring about the environment is cool now. Even though your wedding is supposed to be all about you, you don't have to totally trash the planet in the process. With that said, the first new 2020 wedding trend is…drumroll…going green! (Not the color, obviously.) Sustainable weddings are on the rise, and honestly, it's about time. According to The Knot's list, couples have been asking wedding catering companies and bartenders to bring reusable drink stirrers and straws to avoid using plastic. They've also been asking decorators to install gently used lounge furniture for guests to chill on, sourcing local food, choosing stationery with fewer designs and invitations using soy-based ink. I get that that's kind of a lot, so if that's too much for you, have no fear! There are lighter versions of being eco-friendly, like reusing flowers and decorations from the ceremony and bringing them to the reception as centerpieces or cute table decor. That's seriously so smart. Who even pays attention to the ceremony decorations? Everyone's too busy getting drunk and looking at the bride, anyway. Also, I feel like reusing decor saves a lot of money, and, let's face it, nobody ever looks back at their wedding and wishes they'd spent more. Everybody wins.
2. Inclusive Menus Everyone Can Enjoy
Since everyone has suddenly decided to become vegan, vegetarian, gluten-free, or just be allergic to everything, one new wedding trend has couples covering all of their guests' dietary needs. Think super creative menus with food options for even your most unbearable unique guests. Couples have also been thinking of ways to make the culinary aspect of their wedding more interactive. Appetizers on conveyor belts and dessert stations that freeze handpicked flavored creams on-site using liquid nitrogen, anyone? I asked Cooper what she thought might be the next trendy wedding dessert, and she says we're in for a literal treat. "We've been seeing tons of dessert shooters—think mini parfaits in shot glasses—which we anticipate to continue into the new year, as they can incorporate a variety of different flavors and textures," she revealed. "Plus, they're a quick dessert option that won't take guests away from the dance floor for too long." Sweet.
3. Guests Are Serving Themselves at the Bar
Ever dream of being a bartender? Me neither, but one of the newest wedding trends this year is to basically become one. Wedding guests are starting to serve themselves at the bar, and I don't mean pulling Mango White Claws out of the cooler. Instead, this new wedding trend includes things like wall-mounted dispensers and margarita bars that allow guests to mix their own drinks all night without having to waste 20 minutes trying to get the bartender's attention. Not to mention, you can't complain that the pours are weak. 
4. New Types of Bold Lighting
Creative couples are incorporating new types of lighting to set a different kind of wedding vibe. If you think there isn't that much you can do with lighting, think again. Couples have been trying out new bold LED cocktail bar fronts, tube lighting draped on ceiling beams, and even creating visual art using lights. If you feel like creating a comfy, homey feeling outdoors in tents and reception areas, you can—this new trend incorporates decorative hanging lights beyond the chandelier including basket lights.
5. Florals… But Groundbreaking.
Florals are going beyond the bouquet this year, as couples have been using edible flowers in salads, ice cubes, water infusion, on desserts, in drinks, and basically anything else. If you're obsessed with flowers like I am, this trend is probably a favorite. Florals now have couples exploring different flowery textures and shapes for a more monochromatic wedding look. By grouping similar-colored flowers, couples have been loading up on the same color petals, but mixing up different textures to create a high-end looking installation you can put on the bar or on reception tables.

6. Live Entertainment and Experiences
As if spending thousands of dollars on a wedding venue, dress, invitations, and catering isn't enough, this new wedding trend has couples providing live entertainment and experiences for their guests at the wedding. This is the most surprising trend Cooper has witnessed so far. "One trend that surprised me at first, but that I'm excited to see more of, is live entertainment that goes beyond a band or DJ… like a magician or champagne stations," Cooper said. "While couples have been increasingly prioritizing guest experiences over the years—the average guest count has decreased in recent years, while the spend per guest has increased; $258, up from $194 in 2010—this trend takes guest experiences to a whole new level." As a guest, I'd be totally into this. Entertain me! But as a bride, this might be too much. Can't we just stick to hairspray and mints in the bathroom? Apparently not, because we're seeing more couples do make-your-own scent bars, and, yes, champagne stations in lounges outside of the restroom to make sure you get blackout drunk the party doesn't stop, even off of the dance floor. I'm sorry, is this a wedding or a bar mitzvah?
7. New Fashion
For our lucky number seven 2020 wedding trend, we have couples using wedding fashion to showcase personality and attire preferences. What does that even mean, you ask? Couples have been looking for fashion that fits their own personal style and sense of expression. Rather than the usual white, this trend calls upon the unconventional: jumpsuits, bolder wedding dress colors, unique textures, exaggerated sleeves, and dramatic ball gowns. I actually love this so much, considering I can barely tell one wedding dress from another and would love to see more exciting gowns. Brides and grooms have also been wearing clothes with personal and cultural significance, or twinning in "till death do us part" custom leather jackets similar to Hailey Bieber's Off-White wedding gown.
8. Barrettes and Combs Are Having A Moment
You guys, barrettes are back, and now they're adorned in pearls, rhinestones, and colorful enamels. "Barrettes are definitely having a moment right now and we love it—they're a great added touch for a classic or simplistic style much like tiaras were in past years," says Cooper. I probably wouldn't use a barrette for my first look going down the aisle because my mother-in-law would slay me, but this could be really fun for a second reception look. Don't worry, veils aren't going anywhere, but this new trend comes as a cute and trendy addition.
9. Wedding Registries to Last Forever
incase anyone was confused, the best gift to give for a wedding is cold, hard cash

— betchesbrides (@betchesbrides) November 14, 2019
Couples have been using their registries to share more about their future plans together, as well as their values and interests. They've been looking to popular pop culture shows like Lord of the Rings and Game of Thrones to inspire registry asks such as flights to Europe or New Zealand to see where the shows were filmed. Says Cooper, "Creating and managing a wedding registry has evolved to become more digital over the years. According to The Knot's 2019 Registry Study, nearly two in three couples (60%) set up their primary registries online (up from 33% in 2013) and almost all (97%, up from 81% in 2013) manage their registries digitally. Couples are particularly loving all-in-one registry tools like ​The Knot Registry​ to manage all of their registries in one place, including cash funds so their guests can contribute to upcoming finances the couple is anticipating for their newlywed lives." So basically, using tools like The Knot Registry, couples can add items from their favorite stores and tactfully ask for what they actually want: cash.
10. Unplugged Honeymoons
if I don't use my phone on my honeymoon how am I gonna know how many likes my wedding posts are getting

— Betches (@betchesluvthis) November 13, 2019
One in three couples ask guests to limit their cell phone use during the wedding ceremony, and now, since this trend keeps gaining momentum, couples have been unplugging for their entire wedding day and on their honeymoon. Unplugged honeymoons sound so good. Yay, pay attention to just me the whole time! We don't have to go all out though, says Cooper, "At the end of the day, remember that unplugged weddings and honeymoons don't have to be 'all or nothing', as you can ask guests to restrict cell phone usage just for the ceremony or even limit your phone usage to an hour per day on your honeymoon without restricting it entirely. We recommend couples opt for whatever works best for them and their partner." 
Wedding trends come and go, but we can at least expect these ten to stick around for the coming year. "As with any trends, popular wedding elements tend to fluctuate based on a variety of factors, from celebrity weddings and impactful moments in society to social issues and innovative new ideas from industry pros," says Cooper. She adds, "Each year we release the most popular wedding details our team of experts love and anticipate to be popular in the year to come, however there's always room for additional wedding details to become popular as the year goes on." We'll keep our eyes peeled and our wallets out because if there's one thing that's never going to change, it's that having a wedding is expensive AF.
Images: Alasdair Elmes / Unsplash; The Wedding Artists Co. (5), haileybieber, betchesbrides / Instagram; betchesluvthis, betchesbrides / Twitter
How Couples Are Getting Engaged In 2019, From The Ring To The Proposal
Did anyone else know that the months between November and February are engagement season? To me, it feels like every Sunday is engagement season, just based on the sheer amount of engagement posts I see on every social media channel. But just because I've been single and fabulous since 2014 doesn't mean I don't love to kick back at the end of a long day and read up on my bridal content—especially The Knot, which just released its annual Jewelry & Engagement Study. As you can guess from the title of the study, it's all about proposing and the jewelry that accompanies it. After reading and internalizing the study, I've deduced that proposals nowadays, especially for millennials, are all about personalization. People aren't just opening a ring box to reveal a diamond as they kneel for a few seconds anymore. Now, it's a whole big thing and, I mean, good? You're asking someone to spend the rest of their life with you, so making it as personal and thoughtful as possible seems like a step in the right direction here.
One important thing I noticed from The Knot study is that most people getting engaged today are between the ages of 25 (cool cool cool cool, just kill me now) and 34. If you're wondering what constitutes "most people," it's a whopping 67%. And if you're wondering how old the proposers are, 38% of them are 25–29 and 27% are 30–34 years old. Just judging off the ages of the people I know who are getting engaged, this is not that surprising, but still slightly depressing for me, a very single person.
But before we get into the way most proposals are going down, let's talk about the jewelry. According to the study, "More than 85% purchase new rings for the occasion, with 45% being custom designed." So I guess holding on to your great-grandma's family heirloom just isn't what most people are doing these days. I can imagine it feels great to wear a ring that symbolizes you and your partner's love for each other and to know that no one else has the same one. I remember that episode of Sex and the City when Charlotte proposed to herself (yikes) and then marched right on over to Tiffany to pick out her ring and claimed it was the most romantic experience of her life. I mean, I definitely wouldn't say no to a Tiffany diamond, but in my and other millennials' opinion, it's more romantic to say yes to a ring that your S.O. designed with you in mind. Speaking of, more than 7 in 10 proposees say they were "somewhat" involved in picking out or buying their ring, which I support. I'd rather have more input in the piece of jewelry I will be wearing every day for the rest of my life than be 100% surprised. 78% of proposees dropped hints about what they wanted their ring to look like (hopefully, not subtle hints, because we know men can be, shall we say, oblivious?), and more than 70% said it's important to see the ring in person before buying it.

When it comes to sourcing ideas for the perfect ring, the study found, "the majority (81%) of proposees turn to social media for engagement ring inspiration." This makes sense, given that just about every other aspect of a wedding is sourced through social media. How did people get ideas for weddings before Pinterest?? Serious question.
And since the first thing I wanted to know was how much these bespoke diamonds are costing people, the average cost of an engagement ring is $5,900—though it's dependent on region. If you're in the Mid-Atlantic, for example, couples spend on average $7,500. And, just as every aspect of living is cheaper in the Southeast, you can expect to spend less on the ring too, with the average cost being $5,400. But perhaps most surprisingly is that 94% of people who proposed paid for the ring on their own, a statistic I will direct every Boomer family member to whenever they try to call millennials spoiled.
Speaking of Instagram, it may seem like all couples today do is post those selfies with "I said yes / Can't wait to marry my best friend" captions, but a surprising amount of couples (51%) get engaged in private, and 40% get engaged in public, which is down from 45% last year. My Instagram would indicate otherwise, but ok, I'll take it. To quote the study, "This year, those proposing spend an average of three months planning hyper-personalized, intimate moments to ask their significant other to marry them. While more than half (51%) of proposals occur in private, nearly one in five (18%) take place in locations significant to the couple's past, like the couple's favorite date spot or the location they first met." Yes to all of this. Coming up with a way to ask someone you love to spend the rest of their valuable time on Earth with you should take a few months of planning! Even if it's a low-key proposal, it's worth putting some thought into.
To wrap it up with a classic summary of what have we learned: Instagram (shockingly) isn't reality, at least when it comes to wedding proposals. The majority of proposals occur in private, take three months to plan, and involve a custom ring to seal the deal. Of course, if some of these elements are not your vibe, that's completely okay. That doesn't mean you're doing it wrong or that your proposal or ring is less special than your friend's; it just means that you have different tastes.
Images: Gift Habeshaw / Unsplash; Giphy (2)
How Millennials Are Changing The Way We Approach Weddings
The sun is shining. The flowers are blooming. The weather is still unpredictable but just stable enough to convince people to host outdoor events without any kind of backup plan. It can all only mean one thing: wedding season is upon us.
In news that should surprise no one but will probably anger baby boomers somewhere, millennials are changing up the way we approach weddings. Crazy, right? That an entirely new generation, more diverse than any to come before it and with different entirely socioeconomic backgrounds, might have a few differing opinions from people who got married 50 years ago? Progress is scary.
To prepare for the seemingly endless parade of undying love we're all about to embark on, we spoke to Alyssa Longobucco, Senior Style & Planning Editor at The Knot, to get the inside scoop on what we can expect from the coming season. Spoiler alert: garter tosses are on their way out. I, for one, will sleep easier at night knowing that the likelihood that I have to watch any of my friends' husbands stick their faces up their newly minted wives' skirts in front of a sea of family members is diminishing by the second. Who says 2019 is entirely terrible?
If you're hitting the wedding circuit this summer, you're bound to notice a few similarities between each event. I'm not saying you should be turning the most important days of your friends' lives into drinking games, but if you were to take a shot for every hand-painted sign or photo booth you encounter, you'd be guaranteed to have a good night.

But most interestingly, what you might begin to notice is the lack of similarity altogether. According to Alyssa, this can be attributed to the one macro-trend ruling the millennial weddings scene: personalization.
"The biggest trend we're seeing across the board with millennial couples when it comes to planning their weddings is personalization. Today's couples are all about bringing to life their wedding vision in a way that feels right for them." For some couples, that means forgoing the stodgier traditions favored by their parents, like cake cutting and bouquet tosses. Some of these things may still be incorporated, but what The Knot has begun to notice is that weddings today are a much less regimented affair.
"There used to be a more prescriptive way to go about weddings—they all had more similar looks and feels to them, and as a guest (or couple) you could pretty much guess what was coming up for the evening," recounts Longobucco. Sounds boring as hell, right? I gladly welcome this new world order where each wedding is a unique experience crafted by the couple.
One example of the ways that millennials are putting their spin on tradition: the unity ceremony. According to Alyssa, "several years ago, it wasn't uncommon to see couples perform a ritual like lighting a candle or pouring sand into a vase to represent their new union. These days, however, that common tradition is getting a new twist and we've see couples solidify their union in a myriad of personalized and fun ways, like taking dual tequila shots or making a batch of guacamole together." I'd love to meet the bride bold enough to not only make guacamole in a wedding dress, but to make 100 of her closest friends and family members sit and watch while she does it. A power move if I've ever seen one. These examples are obviously a little on the eccentric side, but that's kind of the point. As aptly put by Alyssa, "there are no rules, as long as it feels right to the couple."
Another trend you can expect to see this summer? Interactive weddings. This should be no surprise, given the ubiquity of the photo booth, which even ten years ago would have been considered a novelty. "From cartoon artists and live poets to an after party silent disco, couples are really prioritizing showing their guests a memorable (and photo-worthy!) time."
While I'd rather die than experience live poetry at a wedding, I think it's reflective of an entire generation that the number one focus of what is supposed to be one of the biggest days of our lives has shifted to the guests rather than the couple in question. Millennial brides and grooms understand that their friends have sacrificed time and money (and probably sanity) to be present during their big day, and they want to make sure that the payoff is worth the investment. That's sweet, even if they make you wear pastel taffeta while they do it.

The number one thing to keep in mind as you prep for a summer full of weddings: it's not about you. Cringey or cliche or outright ridiculous, two people that you (hopefully) care about have put in an inordinate amount of time and energy (and, again, money) into a day that they want you to enjoy. If you have to sit and watch a slam poet make guacamole in front of a unity candle while an acoustic cover of Ed Sheeran plays in the background to make that happen, so be it.
Images: Giphy (2); Benjaminrobyn Jespersen / Unsplash
These Are The 10 Most Expensive Places To Get Married
On Valentine's Day this year, The Knot released their 2018 Real Wedding Study, which they describe as "the most comprehensive study of Americans married in 2018." I'll take their word for it. It took this long for me to respond to this obviously very important report because I've spent the last two weeks coming to terms with the fact that not only will I (presumably) one day have to stand in front of all my family friends and actually admit to experiencing an emotion, but also that I'm going to have to pay probably somewhere in the ballpark of $50K to do it. Yes. Fifty-thousand dollars.
If you've ever watched a single TLC show in your life, the fact that the weddings make up a multi-billion dollar industry shouldn't surprise you. What should surprise you is that most of these couples think that their photo booths/hashtags/cupcake bars/flower crowns/rustic-meets-whimsical-weddings are even the slightest bit unique. Sorry Tiffany, but every girl in your sorority will be making her bridesmaids wear blush (even though it's basically a flesh tone on the paler amongst us, but WHATEVER). It doesn't matter if you think you did it first.
Before diving in to the highlights, I think it's important to note that we here at Betches are not anti-wedding. In fact, that couldn't be further from the truth. We love any excuse to dress up, drink to excess, and make fun of people we went to college with. Sure, it's expensive and sometimes soul-crushing, but so is everything else we do. At least with weddings, we're guaranteed a few good photos and some bomb cake.

But to be entirely honest, this report has brought out my inner cynic because it's just made it so apparent that weddings are a business before anything else. Not only that, but they're a business built on a rock-hard foundation of trying to outdo every single one of your friends while pretending that you aren't.
Let's be real—we aren't out here spending on average $30K (but realistically more) to prove that we love our significant other. We're doing it so that we can talk about it for the next 20 years of our lives. So we can post TBT's once a week for the next three years. So we can hold up our own "big day" against every other "big day" that we attend until our next "big day" because, spoiler alert, half of us are getting divorced anyway.


I'm fun at parties. I swear. Bring me as a date to your next wedding. Let's break down how much people are really spending on weddings, according to The Knot.
Average wedding cost: $33,931
If, like me, you are incapable of contextualizing numbers, let me help you. The median household income in December 2018 was $63,517. For the 2017–2018 academic school year, the average cost of tuition was $34,740. The average wedding is just about the same cost as a year's worth of rent for an average two bedroom apartment in Brooklyn. Not sure if I've actually clarified anything here, but I have severely depressed myself about the state of the world.
Most expensive place to get married: Manhattan – $96,910
This feels obvious. Don't get married in Manhattan. Who do you think you are, Blair Waldorf?
Least expensive place to get married: Idaho – $16,366
To be fair, though, you couldn't pay me $16K to get married in Idaho.
Average wedding gown cost: $1,631
Maybe I've watched too many episodes of Say Yes to the Dress in my time, but this actually feels lower than I would have guessed? Are all of the surveyed brides hitting the Kleinfeld sample sale? If so, they are braver women than I.

Average number of guests: 136
This is especially tragic because I promise you that not one person on God's green earth can name 136 people they'd happily spend the average $70 a plate for.
If you're still experiencing sticker shock, allow me to help you by giving you a list of The Knot's top 10 most expensive places to get married. Either avoid these wedding destinations, or, if you and your family and friends already live there, start crying saving up now, I suppose.
1. NY – Manhattan $96,910
2. NY – Long Island $66,409
3. IL – Chicago $60,294
4. Rhode Island $59,201
5. MA – Cape Cod $58,425
6. NJ – North/Central $58,107
7. NY – Westchester/Hudson Valley $57,678
8. NY – NYC Outer Boroughs $56,967
9. NJ – South $47,148
10. Philadelphia/Delaware $46,640
So basically, the takeaway here is, don't get married in the New York/New Jersey area! Great, great.
As for how the hell people are affording weddings that are way more than my annual salary (in Manhattan, anyway)? Part of it is preparation—92% of Generation Z-ers reported that being financially stable before marriage is very important to them. In other words, they're not getting married until they know they can afford it without going into credit card debt (which might be why your boyfriend hasn't proposed yet—or it could just be because he plans to lead you on indefinitely). But experts at The Knot say affording your dream wedding—whether it's $1,000 or $100,000—is all about budgeting. (Hit me up in the comments if you're able to successfully pull off a $1,000 wedding.) The Knot says, "it's important to figure out what you want to spend early on in your planning process." Once you've done that, determine your priorities. "Sit down with your partner and list out the three or four things about your wedding that are the most important to you both," The Knot advises—whether it's a baller cake, a gorgeous venue, or yes, even a tattoo artist. Then spend your money accordingly.
But as for how they can actually pay for it? As my friend who recently got married says, "You save over time and pay in installments." The Knot advises, "Consider putting all the money you've saved for your wedding into a separate account, so you can easily track additions and withdrawals without getting it confused with the rest of your day-to-day funds. Pay for as many of your expenses as possible on a credit card that gives you added benefits like airline mileage, rewards or cash back. Everyone making wedding-related purchases (your partner, parents and so on) should all be on the same card system, allowing you to benefit from the rewards you accrue and easily track of your deposits, payments and purchases." And, of course, "to avoid credit card fees, pay the bill off in full each month." And if you need help budgeting, The Knot offers couples a wedding budget tool online and in The Knot Wedding Planner app, so they can continuously update their spending and stay on track financially. 
Images: Jenny Russell / Unsplash; Giphy (4); girlsthinkimfunny / Instagram
What Couples Say On Their Wedding Website Vs. What They Actually Mean
Anyone who has ever had a bestie get married knows at least one thing is true: the wedding website is a den of lies. And it's not just the photos of the couple looking happy on a beach, when you know for a fact they've spent every spring break for the past five years screaming at each other, that are bullshit. The most insane lies come when reading the "couple's story," wherein the bride and groom (or groom and groom, it's 2017 after all) tell some fake-ass Disney-fied version of their relationship that their grandmothers can read and feel good about their grandchild's life choices. And honestly, who can blame them? Do you really want to tell your nana that you met your future husband three times in a blacked out state before you ever remembered his name? Does Uncle Joe really need to know that you're mostly getting married because this dude gave you mouth herpes from a bong and now you're marked for life? Probs not. But for those of us who are less concerned about seeming respectable, there are always ways to tell what a wedding website says vs. what a wedding website means.
So in order to help you decode your best friend's new The Knot page, we've built this helpful guide. You know, so you can more easily get drunk and call them on their shit during speeches.

Wedding Website Says: We were college sweethearts!
Wedding Website Means: We met in freshman year and spent the next four years drunkenly hooking up and then not talking to each other. During that time we broke up approximately 450 times, had over one thousand drunken bar fights, and made passes at at least two of each other's closest friends. We finally decided to get married after graduation once we realized we'd gained 25 pounds in beer weight and nobody else would have us.
Wedding Website Says: We were high school sweethearts!
Wedding Website Means: We are anxiety prone monsters who are too afraid to ever even try hooking up with someone else. We lost our virginities to each other, and then one of us followed the other to a big university despite getting into a much better school because we are clingy AF. Now we are getting married and will probably pop out a baby within a year. We are deeply, deeply unhappy, and our wedding will not have an open bar because we are actually under 21.
Wedding Website Says: We met on study abroad!
Wedding Website Means: Neither of us bothered to learn another language, so our Italian hookup options were fairly limited. We spent the entire six months talking only to each other and sneaking into each other's homestays wherever possible. We keep saying we're going to move to Italy after the honeymoon, but we def will just end up buying a house in Jersey and making an "Italy" Pinterest board.

Wedding Website Says: We met randomly on the train! It was a total meet cute!
Wedding Website Means: We met on Tinder after he sent me a picture of his penis and I was too desp not to respond.
Wedding Website Says: We met because we were actually dating each other's friends! Lol so funny!
Wedding Website Means: We're still in love with each other's best friends and are only in this relationship to get back at them for dumping us.
Wedding Website Says:  pursued for months before she'd give him her number!
Wedding Website Means: Bride kept groom in the friend zone for years until she realized that her hotness does not outweigh her terrible personality, and he may be the only person who will ever love her. There is a 90% chance Bride will start up an affair with one of the groomsmen at the reception, and call Groom by the wrong name at least once during the honeymoon.

Wedding Website Says: I thought he was gay!
Wedding Website Means: He is gay.
Wedding Website Says: We met at another wedding!
Wedding Website Means: We were both going so hard at the open bar in an attempt to drink away our loneliness that we blacked out and woke up in each other's hotel rooms. We stayed together because we are both the loneliest people in our friend groups, respectively. Now we're getting married because we think it's our best shot at not being alone forever.

Wedding Website Says: We were set up through mutual friends!
Wedding Website Means: Our mutual friend's name is "Bumble" and they had to set us up like 25 times before anything worked out.
Wedding Website Says: No gifts please! Your presence is all we need.
Wedding Website Means: If you don't donate at least $200 to our honeymoon fund we're never talking to your cheap ass again.

How Much Should You Spend On A Wedding Gift? A Guide To Buying People Expensive Sh*t They Don't Need
Head Pro sincerely holds the belief that a marriage is only valid if it's between him and an open bar. Email him at [email protected], and follow him on the social medias at @betchesheadpro.
Look, all wedding websites are terrible. Yes, even yours. Your "how we met" story is only cute to you, the bios for your bridesmaids/groomsmen are excruciating and no one gives a fuck that the third cousin of the wife of the Assistant Secretary of The Treasury lived in Slaves Built This Place Plantation in 1842.
But they're also functional, providing actual useful information to your guests—things like the location, that there won't be a shuttle to the reception venue 40 miles away, and links to your registry. They're typically hosted by TheKnot, basically the Halliburton of the wedding industrial complex. But for better or worse it's their thing, which makes it odd that they would give this dumbfuck advice for registry shopping:
Spend what you think is appropriate to your relationship to the couple, and also consider what's reasonable in your city. While a co-worker or friend may expect a gift in the $50-75 range, someone in an urban market may have double the expectations. Here's the ballpark you should be aiming for:
– Coworker and/or a distant family friend or relative: $50-$75
– Relative or friend: $75-$100
– Close relative or close friend: $100-$150
– Urbanite: $150-200+
I'm sorry, what? What the fuck precisely constitutes an "urbanite," and why the fuck am I expected to kowtow to their precious expectations to spend double? How does someone even arrive at that conclusion? "Well, I know Jeanne and Ronnie are just starting out and don't have much, but I just HAD to buy Zaydynn the Kitchenaid. She lives in a city, you know."
Fuck that. I'm not adjusting my spending just because an acquaintance I don't like that much chooses to pay upwards of $3/sq foot in rent. Besides that, how much does TheKnot think the price of consumer goods vary by geography? Are they based in a remote Laotian village? Unless the happy couple registered at Whole Foods, I'm pretty sure a set of ugly bathroom towels from Macy's costs pretty much the same everywhere.
Do you want to know how much you should actually spend on a wedding gift? Here's an easy formula: whatever the fuck you feel like spending. Seriously, though. If it's on their registry, it means they want it. It's not your problem if Becka registered for a bunch of mixing bowls and napkin rings. I would say as long as you hit the $25 mark, you're absolutely fine. Let their older family members splurge for the $500 Dyson vacuum.
Congratulations on your nuptials, I only got you a plate because convention dictated that I buy my urbanite friends a Lexus.
Head Pro sincerely holds the belief that a marriage is only valid if it's between him and an open bar. Email him at [email protected], and follow him on the social medias at @betchesheadpro.