We've All Had A Friend Like Caroline Calloway
If you haven't already read Natalie Beach's tea-filled essay about her friendship with influencer/scammer (scamfluencer?) Caroline Calloway, you may have at least heard about some of the more sensational points. The life of an Adderall-addicted manic-pixie-dreamgirl-esque influencer, wreaking havoc in a foreign country and drunk off her own (bought) Instagram power, is pretty much the stuff social media dreams are made of. I've followed Calloway for a while, after several articles about her various scams—including the time she ordered 1,200 mason jars to her own home for a "speaking tour" that got mostly canceled—alerted me to her beautiful yet terrifying Instagram presence.
I started building up anticipation for Natalie's article last week, when Caroline told the world the it was coming via her favorite medium: the novel-length Instagram caption. Caroline ultimately posted about the story eight times before it came out, and since it has come out and my writing this article, she has posted about it 42 times. Yes, forty-two. My guess is by the time you read this she'll have posted so many times, Instagram is permanently disabled. Following her is about following the improbable life of a probably crazy person, who lays it all bare for the world to see, and also like, might have a pyramid scheme on the side.
Despite Caroline's desperate desire to post "relatable" content, her life has always been hilariously far from anything I, or any typical human, would experience. For example, I have never accidentally ordered 1,200 mason jars to my home (though I am getting married next year, so who knows?). But in hearing Natalie's story, I realized there was a role for me in Caroline's crazy world, and it was the role of the traumatized friend. The girl caught up in her friend's fake "adventure girl" persona, who falls for her magnetic energy, only to get burned in the end. Underneath the story of Caroline ripping up the floors of her pill-strewn Cambridge apartment and the mysterious disappearance of some Yale plates (#WhereAreThePlates), is a story about a toxic friendship coming to its logical conclusion. Ultimately, it's a very common story, with a pretty filter over top.
The relationship Natalie describes between herself and Calloway is one that was familiar not only to me, but to many of my friends. The toxic cocktail of jealousy, love, anger, fear, and desperation that Calloway inspired in Natalie was something we'd all felt at some point, towards someone we considered a friend. Were those toxic friends famous influencers who lost us thousands of dollars by failing to complete the terms of their book deal? No. But were those relationships similarly painful, traumatic, and difficult to end? Absolutely, yes. A lot has been made of toxic romantic relationships—how to spot them, how to get out of them, how to deal with them once they're done—but the toxic friendship is the toxic relationship's annoying younger cousin, and it can be just as hurtful and hard to process.
The end of my own toxic friendship took almost a year from when I realized the damage the relationship was doing in my life to when I finally decided to cut contact. One of my biggest epiphanies that led to my ending the relationship once and for all was when I realized I was behaving like someone who was being abused. I lied to my friend about where I was going because she'd get mad if I hung out with other people. I dreaded seeing her, but also desperately wanted her to be happy with me. I found myself daydreaming about something—anything—that would end the friendship, not realizing that I had the power to end it myself.
I wrote about an intoxicating, formative, challenging, infuriating, and deeply important relationship of mine for The Cut https://t.co/Y4JqIwS5tk

— Nat Beach (@Nat_Beach) September 10, 2019
Like Natalie, my toxic friend brought out the worst in me. She made me feel small. She sucked me into her drama and made me responsible for her successes and failures. I was a worse friend to others because she was a bad friend to me. I hated her, but I also followed doggedly in her footsteps, begging to be included in the crazy adventure that was her life.
That's not to absolve myself of any wrongdoing. Also like Natalie, I was as much a part of the relationship as my toxic friend. I encouraged some of her worst decision-making, watching on the sidelines as she blew up her own life time and time again, all because I thought it would make for a crazy story. I was the Gretchen to her Regina, and the most shameful parts of the whole relationship were the times when I watched her inflict her toxicity on other people and cheered it on. Because if she was losing her sh*t on someone else, she wasn't losing her sh*t on me, right? When she broke into a boyfriend's bedroom (multiple times) after they broke up, I laughed it off as her being crazy. When she broke into my bedroom after getting angry at me over text, I realized how frightening that type of "crazy" could be.
Who among us hasn't met a magnetic person that they just couldn't help but want to be around? One who gets close too quick, and the next thing you know you're years deep in a friendship with someone who, based on your knowledge of true crime, might be a f*cking psychopath?
The story of Caroline Calloway is the story of an unhinged influencer who will stop at nothing to seem "relatable" to her followers. What's funny to me is that the first thing that ever made her actually relatable was the one thing she tried to hide: a toxic relationship with a friend.
Images: carolinecalloway / Instagram; Nat_Beach / Twitter
An Author Who Lost Her Book Deal Over A Viral Tweet Is Suing
For those of you who only read news with clickbait headlines (hi), you've probably read the many absurd stories about author—or shall I say, soon-to-be former author?—Natasha Tynes, who first made the news in the Washington Post. If you haven't, allow me to fill you in with a quote from The Cut's take on the story: "Natasha Tynes, a Jordanian-American writer who lost her book deal after publicly shaming a bus operator, is suing her publisher for $13.4 million for causing her 'extreme emotional distress'," Yep, you read that right. Honestly, any story that involves a lawsuit for "emotional distress" is going to be good—it's just a fact. So let's jump right in to this ongoing saga that makes the publishing world look like reality TV.
Just to summarize the main events of the story, here's both what happened last month and the fallout that's unfolding right now in one sentence: Tynes wrote a book with Rare Bird Lit Inc., but said book was pulled after the author tweeted a photo of a black female transit worker eating on the D.C. Metro, calling the behavior "unacceptable." I mean, there is so much wrong with literally all of that, starting with the fact that, while technically against the rules, eating on public transit is hardly a big deal. I've seen New Yorkers on the subway ignore way more serious rules, like blocking all of the doors with their spaceship-sized strollers or jumping over the turnstile instead of paying the MTA. 
Here is a screenshot of the offending tweet that caused a sh*t storm. Honestly, I'd love to make a Twitter account just to ask this lady where the transit worker was supposed to eat her breakfast. At her desk in her beautifully decorated corner office? Lol.

So after Tynes sent her tweet, a true sh*t storm was swiftly released unto her. She was accused of being "anti-black," "entitled," and a "terrible person." She ended up deleting the post less than 30 mins later. Good, I guess? She also issued an apology for her "short-lived expression of frustration" and reached out to the whatever the D.C. version of MTA is to make sure the employee who was eating wouldn't get in trouble. Unfortunately, it was too little, too late because the people of Twitter were already enraged, and the employee in question was "hurt and embarrassed" by being publicly shamed online. Lastly, sh*t hit the fan when Rare Bird Inc. released a statement that basically said Tynes' tweet was so bad that they didn't even want to be associated with her, so they pulled her book.
And for those of you who don't get why this was such a big deal, Tynes' own ex-publishers summed it up pretty succinctly: "Black women face a constant barrage of this kind of inappropriate behavior directed toward them and a constant policing of their bodies. We think this is unacceptable and have no desire to be involved with anyone who thinks it's acceptable to jeopardize a person's safety and employment in this way."
Tynes, after tweeting about the transit worker eating her breakfast: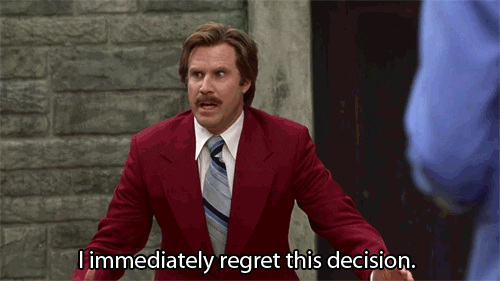 But the drama didn't end there. "Tynes was hospitalized for 'an acute anxiety reaction and suicidal ideations'," according to the WaPo. As you can imagine, because it's 2019 and people suck, Tynes received online threats, and, according to the lawsuit, "she became the subject of racial slurs, including being called a 'terrorist,' 'a plane bomber,' 'un-American' and 'a radical Muslim,' while others called for her deportation." So what did Tynes do? Wait for this nightmare to blow over? Nope. She hit Rare Bird Inc. with a 36-page lawsuit. Ok, so I kind of stopped feeling bad for her at that point.
I didn't read all 36 pages, because I have a life, but in the lawsuit, Tynes rails against Rare Bird Lit for "Subjecting an immigrant woman of color to this racial torment for own personal profit…  while its imprint publicly lectured 'that we have to be allies, not oppressors,'" noting that the imprint is an all-white company. Sounds cool, but it completely glosses over the fact that Rare Bird wasn't the one subjecting Tynes to racial torment—it was the individuals who sent her the threatening messages. And those people didn't send her those messages because her publisher dropped her—they sent them because Tynes herself went after a transit worker on Twitter. In essence, Tynes is attempting to sue her book publisher for the consequences of her own actions, when it doesn't seem like the publisher had really anything to do with it.
Also, it remains unclear how Rare Bird would profit from cutting ties with one of their authors, except in a PR sense. This seems to me like a classic case of "entitled lady did something completely ignorant and, instead of offering a genuine apology and learning from her mistake, decided to double down on her actions and then sue."
The last word so far is from Rare Bird Inc.'s lawyer/mouthpiece David Eisen, who pointed out the most important aspect of this whole thing: the f*cking irony. Eisen said, "It is ironic that, having taken advantage of her First Amendment rights with an ill-advised tweet, Ms. Tynes now seeks to stifle and punish use of those very same rights of a respected book publisher who legitimately expressed its opinions of her conduct, rather than take responsibility for her own actions." He's not wrong, except I don't think either of these people understand how the First Amendment works. For the last time: the First Amendment does not mean you can say whatever you want without consequences from private individuals/companies. It means you cannot get in trouble with the government for saying whatever you want (provided it's not hate speech, etc).
Also, Rare Bird released a statement on Twitter basically saying this lawsuit is total bullsh*t and Tynes' book wasn't sh*t to begin with, anyway. I paraphrase. Here is their actual statement:
Statement from Rare Bird pic.twitter.com/9skWTGLJPD

— Rare Bird (@rarebirdlit) June 10, 2019

So, I don't know where Tynes got this $13.4 million figure when her book only sold 50 presale copies, and only a few hundred were going to be printed, and it wasn't even a well-received book to begin with! Whatever ass cavity she pulled this number out of, I want her to represent me in my next salary negotiations. In any case, as an English major, this is the most exciting thing to happen in literature since… like, ever, so I'm living for it.
Images: Giphy (3); The Washington Post
'Green Book' Director Peter Farrelly Has A Gross Past You Need To Know About
Last night was, as Tina Fey so aptly put it, the "1 millionth Academy Awards." And before I dive into all the things I hate about Peter Farrelly, I want to reflect on the actual show. Before watching, I'd been planning on writing a piece on how little people cared about the Oscars this year. From the host drama to the onslaught of white male nominees, the Oscars have been more exhausting than exciting, and I was ready to declare the whole thing cancelled. Honestly, though, I had fewer complaints about last night's show than I expected. Yeah, it was still boring—but this year, at least it seemed like they were trying to appeal to people below the age of 85. And it didn't hurt that it was peppered with wins I actually agreed with (Ruth Carter! Olivia Colman!), plus a Gaga-Cooper thirst fest for the ages.
i think i finally understand heterosexuality pic.twitter.com/txsOxWOSr2

— E. Alex Jung (@e_alexjung) February 25, 2019
By the end of the night, though, my one complaint about the evening was crystal clear. Peter Farrelly, director of Green Book, standing on that mother*cking stage with a Best Picture award yelling about "the truth about who we are." Well, since he's so passionate on that point—I'd like to share with you the truth about who he is, in all his d*ck-flashing, sexist glory. (Sorry gang, I know it's early on a Monday to be reading about d*ck-flashing. Here's another Gaga meme to make up for it.)
Let's start simple: with Peter Farrelly's IMDb. Before winning Best Picture last night, Farrelly directed fine feature films like Dumb and Dumber, Dumb and Dumber To, There's Something About Mary, Fever Pitch, Hall Pass, The Heartbreak Kid, and Shallow Hal. I list all these movies to show you that I'm not just cherry-picking bad examples from an otherwise illustrious career: as far as I can tell, Green Book is among Farrelly's very first forays outside of the "gross dude humor" genre. To illustrate my point: the movie you're most likely to have seen from this list is There's Something About Mary, and you probably remember it as "that movie where Cameron Diaz puts jizz in her hair."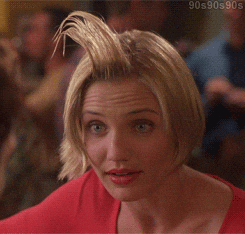 Now, it's not just that I take issue with gross dude humor generally—I'm sure there's a time and place for it. (Somewhere! Just far away from me.) But Green Book tells a true story, which means there are people who can (and did) object to how they are represented. The story, for those of you who don't know, is that of a white man driving a black musician through the American South in the '60s. (I'm paraphrasing obviously, but TL;DR, racism ensues.) And you would kind of hope that the director telling this story would have demonstrated things like sensitivity, empathy, or real human curiosity with his body of work. Instead, we have the director responsible for Shallow Hal. (Not totally unrelated side note: In 2018, Amy Schumer was criticized for her movie I Feel Pretty—because people said it was too much like Shallow Hal. But sure, let's give that director an Oscar.)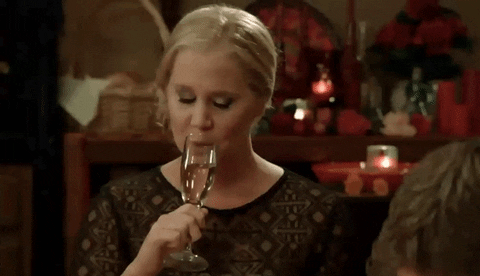 Moving on to the really fun stuff, by which I of course mean accusations of sexual harassment. A few months back, The Cut uncovered articles from 1998 detailing Farrelly's penchant for tricking people into looking at his penis on set. Newsweek describes the brothers' teamwork here (yes, sadly there are two of them, and they used to harass people together!):
Bobby, 40, is the straight man, all innocence as he lays the trap. Then Peter—lankier, edgier and a year older—delivers the coup de grace. You may think you're going to be examining a mysterious blotch on Peter's torso, or checking out his new watchband. The reality is a good deal more shocking.
Ha! Ha! How FUNNY! To think you're leaning in to see a new watchband (a request I would already refuse!) and then to have a PENIS thrust in your face. Truly, you can see the comedic genius that brought Shallow Hal to life in the way this man lives his life—every moment is a canvas, waiting to be painted with a d*ck joke at a woman's expense.
Should you be eager to say this was a one-time thing, please know that Farrelly estimated to the Observer that he's done this "easily 500 times," and, in a more reflective moment, volunteered the following quote: "I don't like it when they laugh at my penis…But I do like it when they stare." 2019: Another day, another man with a pathological need to have his d*ck be viewed by human eyes.
Let me be clear: I have not seen Green Book, and I don't intend to. Frankly, the film had enough going against it even without Farrelly's stellar reputation: the (white) lead actor used the N-word after a screening, the writer had Islamophobic tweets uncovered (even though one of the lead actors and Best Supporting Actor winner for this film, Mahershala Ali, is Muslim!!!), and relatives of the film's subject have openly objected to the film's depiction of events. It's really just a fun little cherry on top that the director used to Louis CK actresses during the casting process. (And yes, Louis CK is a verb now.) While Farrelly has since apologized, it's just such a shame that, after a relatively progressive night, the Oscars had to revert to doing what they do best: rewarding those who do the most to hold the industry back.
Images: Twitter; Instagram; Giphy (2)
Lena Dunham Is Making A Show About Fake Socialite Anna Delvey
This week, The Cut published a profile on Lena Dunham. The piece is being hailed as a refreshing look at female pain, and an illuminating profile on someone from whom we all assumed we'd heard more than enough. While the piece was indeed less insufferable than I feared it would be, one piece of information included was enough to ruin my day. Lena Dunham has a deal with HBO to create a series on fake German heiress (and real Russian scammer) Anna Delvey. You may have missed that tidbit in the extremely long profile, but yes, a Lena Dunham show about Anna Delvey is supposedly in the works.
In case you don't remember Delvey's story, here's a quick refresher. Delvey broke into the NYC socialite scene after a Parisian fashion internship. With vague claims about wire transfers and generational wealth, she scammed her way into almost $300,000 in unpaid bills for her luxurious lifestyle. She even made up a fake financial adviser, whom she then killed off when people grew suspicious. Last we heard from her, she was somehow Instagramming from Riker's Island. In other words, a baller through and through.
Me to Anna Delvey: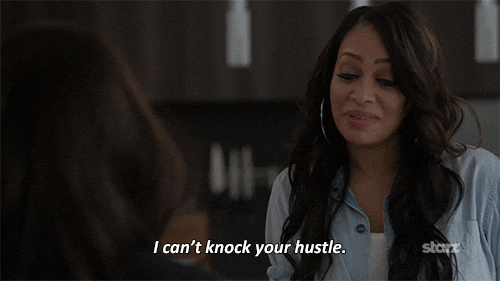 Lena Dunham, last we heard from her, was making a show called Camping, of which no one I know has been able to stomach more than one episode. And yes, we all watched all of Girls, but very few of us felt ultimately good about it. As far as careers go, Lena Dunham's has aged about as well as the box of Chinese takeout I ordered on Saturday night that's still sitting in my fridge. Seeing as Anna Delvey's story of scamming has been a bright spot of joy in an otherwise bleak news cycle, I'm not thrilled about the prospects of a Lena Dunham show about Anna Delvey. Like, ruin Williamsburg all you want, but when you come for my scammers? That's where I draw the line.
The good news is that Lena isn't the only person who's been given the opportunity to translate Delvey's scamming stories to the screen—we've known for a while now that Shonda Rhimes was also tapped to create a series for Netflix about her. Now, when I heard Shonda Rhimes was making her own Delvey show, I was thrilled. Rhimes' handle on sexy, fast-paced drama is exactly what Delvey's story needs. We need secret love affairs, high-fashion montages, and constant overlapping power plays. What we do not need is mournful shots of Delvey on the toilet while a Belle & Sebastian song plays.
The silver lining here? Whatever it looks like, the Lena Dunham show about Anna Delvey can't possibly be as bad and/or offensive as her adaptation of a Syrian refugee's story will be. Cheers to that.
If you love scams, cults, conspiracies, and true crime, listen to Not Another True Crime Podcast! New episodes out now.
Images: Getty Images; Giphy (1)
This Guy Sued His Ex-Fiancée To Get His Engagement Ring Back
To all my NY-based friends posting insufferable inspiring pictures of recently acquired diamond rings, I have a warning for you. You better make that marriage work, or the ring is going right back in your boyfriend's pocket. (You hear that, Lala? Hold that $150k engagement ring CLOSE.) At least, that was the case for New York woman Jennifer Rutten, who was court ordered to return her $40,000 engagement ring to ex-fiancé Rodney Ripley last week. The couple split back in 2011, after being engaged for a little under a year. But due to some extremely brilliant shady evasion tactics by Rutten, it took Ripley nearly five years in court to get this result. (I wouldn't have spent five years in court with my ex for anything less than a million, but to each their own.) So, how did this get so drawn out? Let's dig in.
From all accounts, it sounds like this couple was OD dramatic with everything they did. They fell in love while being halfway across the country from each other (Ripley in Wisconsin, Rutten in New York), but decided to get engaged anyway. What could go wrong, right? Rutten balled out on a 3-carat cushion-cut ring, and staged a proposal on the Brooklyn Bridge, a place that's probably now ruined for both of them and makes inter-borough travel very difficult. For unknown reasons, they broke up less than a year later. Ripley asked Rutten to return the ring; Rutten's response can essentially be summed up like this: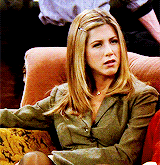 Rutten came up with a number of excuses over the years for why she wasn't returning the ring. First, she claimed that she was "dealing with the aftermath of Hurricane Sandy" and didn't have time for her former fiancé's "harassment." This could be very sad and true, but given the extent of Sandy's damage is probably just a ridiculous lie, unless Rutten was living out on Long Island or in Jersey. But whatever, if given the option, I would definitely use a natural disaster as an excuse to hold on to jewelry too.
Rutten then tried the argument that the ring wasn't worth enough to warrant legal action. But Ripley had taken out a $40,000 insurance policy, so she was kind of out of luck. Finally, she claimed in court that " became more typically abusive, emotionally abusive" as the relationship went on. While I always want to take claims of abuse seriously, whether or not Riply was abusive has no bearing on her legal right to keep the ring. Finally, Rutten stated plainly that she was "angry" and "didn't want to return it." There it is. Don't get me wrong, feeling angry and vindictive is v understandable, but most of us would just bury those feelings in ice cream instead of legal fees for a case you will almost definitely lose.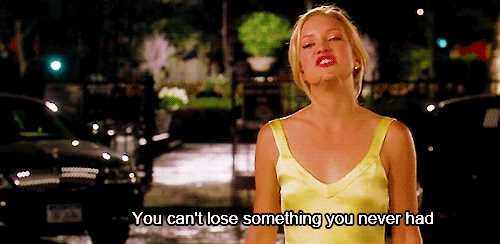 Ultimately, the judge ruled that she has 45 days to either return the ring or pay her ex the equivalent. If you learn anything from this, it should be following. According to NY state law, engagement rings are conditional gifts, and "if no marriage occurs, they must be returned." So if you're out there dating with the sole intent of putting a year's salary on your finger, just make sure you actually get to the "I do."
Images: Giphy (2); Jasmine Wallace Carter / Pexels
You Need To Read About The 'Vogue' Scammer Who Allegedly Stole $50K
Even though being at work today feels like coming in on a Saturday, I actually have some good news. We have a new addition to the summer of scamming: Yvonne Bannigan.  Accused of stealing over $50,000, the 25-year-old former Vogue staffer has confirmed what we all suspected. Low-level employees at fashion magazines are America's next criminal class not to be trusted. (Remember that Anna Delvey also started out at Purple.) Honestly, if The Devil Wears Prada was any indication, the world of fashion is a high-stress environment. I'm not surprised a few people snapped. And by snapped, I of course mean started rampantly using other people's money as their own. Let's dig in to this story.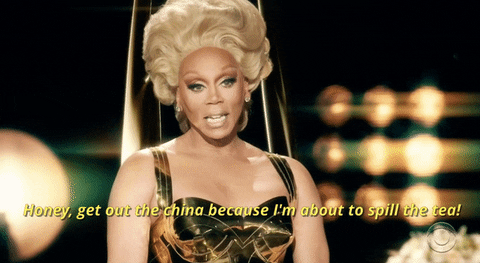 Yvonne Bannigan, 25, is the former assistant of Vogue creative director and—*Tyra voice*—living legend Grace Coddington. While snagging that job is impressive, Bannigan wasn't really on anyone's radar until her arrest in April. And she wasn't on my radar until I discovered her in a scammer withdrawal-induced Google search. Anyway, Yvonne Bannigan was charged with stealing over $50,000 from Coddington, with further allegations that she stole Coddington's property and sold it on the online consignment store TheRealReal. You know, the site we told you to go on to get designer clothes for cheap. (A recommendation I stand by if the site is selling Coddington-level goods, FYI.) These sales allegedly netted a $9,000 commission for Bannigan. The other allegedly stolen $50K is just in charges to Coddington's credit card.
Me rn: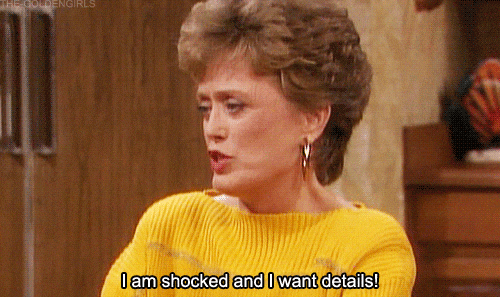 Sadly, unlike with Anna Delvey, no one seems to know how Yvonne Bannigan allegedly spent that $50K. We already know we have a second fashion-mag scammer, but did they both use the money for shopping sprees and hotel suites? Did they go to the same parties and nod at each other in scammer-to-scammer recognition? Do they both wear Supreme??? These are the important questions, people.
Also sadly, Bannigan has not commented (on Instagram or otherwise) on the charges. While Anna Delvey is still spouting an alarming amount of nonsense, Bannigan seems uninterested in preserving any kind of reputation. Her lawyer has commented that this is all a "misunderstanding," which TBH was my line every time my parents were unhappy with my credit card charges too. How does one "misunderstand" $50,000?? That's what I want to know.
So, why do we keep getting scammers like Delvey and Bannigan? For one, I am convinced fashion magazines are breeding grounds for evil, as discussed. But there's also the fact that any young girl thrown into a highly moneyed, fashionable world like Vogue will feel pressure to keep up.  And in a country where student loans can haunt you into old age, and the president's economic world views can be summed up as "I've never paid taxes and don't intend to start," things like "working hard" and "honest money" don't really seem like viable ways to get ahead. If you're still not getting the zeitgeist here, go watch The Bling Ring and maybe Ingrid Goes West a few more times. It'll start to click, I promise. In the meantime, I'll be here in my Not Not A Grifter tee hunting for leftover Coddington pieces on TheRealReal. Don't @ me, I didn't steal them!
Images: Giphy (3)