What We Mean When We Say 'Defund the Police'
Protestors across the country have taken to the streets over the past two weeks to demand an end to police brutality. But exactly how do we do that? In an ideal world, police would simply stop brutalizing people, but as you may have seen from the countless videos of cops beating on citizens protesting that exact brutality, we are for sure not living in a world anywhere close to Utopia.
One proposed resolution that has entered the mainstream conversation is defunding the police. For many (read: white people) this is a new, and even confusing concept. You might be asking yourself what defunding the police would entail, and how it could work in a society that has yet to eradicate violence and crime. The idea of taking resources from the people whose job is supposed to be "to protect and serve" might make you question who would be there for you when you needed those services. These are valid questions and concerns, and they have answers.
Hi. When republicans want to defund things like food stamps they just call it tax cuts.

Happy to help.

— Zerlina Maxwell (@ZerlinaMaxwell) June 9, 2020
Why Should America Spend Less On Policing? 
In America, the government collectively spends about $100 billion on policing. On top of that, the United States spends about $80 billion on incarceration. That's a *shit ton* of money being funneled into criminalizing and locking up our citizens. And there is a major racial disparity at play here. Black men make up about 13 percent of the male population, but about 35 percent of those incarcerated. Similarly, while Black women make up about 13 percent of the female population, 44 percent of incarcerated women are Black.
All of this is no coincidence. The entire concept of incarceration and policing was born out of racism and slavery in America. The 13th Amendment abolished slavery, unless convicted of a crime. This made it so white slaveowners who were pissed they were losing slaves could still get that free labor by arresting and incarcerating Black people. Black people were targeted for petty crimes like"walking without a purpose" or "walking at night," or homelessness.
Police have not just disproportionately targeted, arrested, and incarcerated Black people. They also murder them at considerably higher rates than white people. A Black person in America is 2.5 times more likely to be murdered than a white person. The demonstrations across the nation and world have brought necessary attention to the unjust murders of George Floyd and Breonna Taylor by the police. But these two horrific killings were not isolated. The list of Black people in America that have died at the hands of police brutality is disturbingly long. Trayvon Martin, Tamir Rice, Michael Brown, Eric Garner, Philando Castile, Tony McDade, and many others make up a list that continues to grow without police accountability.
Given ample evidence that Black people's encounters with police could be more likely to harm than protect them, an entire, marginalized group of our society left feeling unable to contact the police for their safety. That a collective $100 billion spent to "keep Americans safe" that excludes a huge portion of America. How is that fair and just? Spoiler alert, it's not.
If we want to practice what we preach when we say that Black Lives Matter, then we have to fight for a society that spends its resources on protecting Black lives, and stands up when Black lives are being taken. Continuing to fund the police and giving them the means to take Black lives away from themselves and their families — whether it be by incarcerating them or killing them — then we are, with our action and our inaction, saying that Black lives don't matter.
So, if we want to protect Black lives, we must, say it with me now: defund the police.
Defund Planned Parenthood: "We can't let the government subsidize murder!"

Defund police: Well hey now…

— The Betches Sup (@Betches_Sup) June 8, 2020
What Does "Defunding" Mean In Practice?
Defunding the police means diverting funds meant for police departments and reallocating them to social services that invest in communities subject to over-policing. What if 9-1-1 wasn't the only number you could call when you needed help? What if professionals who were better trained to deal with moments of crisis and could help with de-escalation through nonviolent methods? What if asking for help didn't have to mean dealing with the possibility of legal penalty? Sounds nice, imo.
For example, what if when someone needed to report an overdose, they were able to contact healthcare professionals who are trained to deal with substance use and overdoses could come to the scene and assist them without getting the law involved? Then, this person could get the care they need without the fear of being criminalized or even brutalized by police who see them as lawbreakers who deserve punishment. The failed war on drugs has shown us that criminalizing drug use has only exacerbated the problem, so really, leaving the police out of these types of situations would be beneficial.
This applies to various situations in which the police are called in to "help." Traffic stops, people experiencing homelessness in need of assistance and/or housing, mental health crisis, and domestic issues to name a few.
Instead of giving so much money to police departments and entrusting them to better our communities with it, we could distribute funds to service workers who specialize in the different areas of social and safety services that could make more informed, less combative and violent decisions when working to de-escalate and resolves issues.
Cutting the budgets of police departments wouldn't just mean being able to fund social and safety services. It would also mean being able to funnel more money into education, healthcare, and public programs at large.
"Police Reform" vs "Defunding the Police"
Police reform is a term that is thrown around when talking about how to address police brutality, and to be clear, that is different than defunding the police. This usually refers to the idea that we need to create more training programs that teach police how to de-escalate situations, provide them sensitivity and diversity workshops, and the like. This basically means giving police departments more money to teach them how to not be *checks notes* so violently racist that it results in the death of Black people? Honey, if they need extra training for that, I'm afraid it's a bit of a lost cause at that point.
Reform also means creating more laws that would hypothetically stop cops from abusing their power, like banning the chokehold or making it illegal to shoot at a moving car. Sure, these things should be banned, but should we really be putting on energy into this kind of resolution when a huge part of this conversation is about how police aren't held accountable? Last I checked, murder was banned too, but that hasn't stopped them.
"iF we aBoLiSh thE poLiCe how wiLl wE sOlvE mUrDers?" White women with podcasts, Steven.

— Camilla Blackett (@camillard) June 8, 2020
Critics of police reform also point out that the Minneapolis Police Department — which the city has deemed so broken it cannot be fixed — had actually implemented numerous reforms meant to keep community members safe. George Floyd still died.
Now, maybe you or someone you know is upset by the idea of defunding the police because you/they think it's disrespectful and wrong to take away the money they use to keep their department operating. (And because, yes, the end goal is to abolish the police.) Maybe you know a cop who you feel is a good person. You might have had good experience with cops and/or witnessed one/some do their jobs well. You might even be a cop and consider yourself to be a good one.
I believe that one, some, or all of these things can be true. But at the end of the day, cops have decided to be part of an oppressive system that historically and continuously targets, incarcerates, and murders Black people. People like to dismiss the idea that "cops are bad" by saying, "there are just a few bad apples." I was reminded of the true meaning behind the "few bad apples" saying and how it actually contradicts this pro-cop line of thinking from a tweet my friend, comedian and writer Julia Claire:
Ah yes who among us could forget the famous adage "A few bad apples…" that has no additional words after it

— Julia Claire (@ohJuliatweets) June 2, 2020
The idiom tells us "a few bad apples spoils the bunch." Claire points out that people defending "good cops" by co-opting the first half of the bad apples adage are completely ignoring the part where the barrel of apples is ruined from the rot that takes hold of the bunch.
Metaphors aren't perfect, and man-built systems of oppression don't operate in the same exact fashion as apples, but it's worth noting that singular good qualities can't save the ultimate ruin of the collective group, as the saying warns us.
The individual "good cops" you may know aren't changing a system rooted in racism with their isolated acts of niceness. Some cops having moments of humanity doesn't change the fact that in the grand scheme of things, police officers are killing Black people and not being held accountable for it because cops look out for their own. Don't urge people to forgive the rot that has overtaken the barrel. It's gross.
Being able to believe that the police will keep you safe is a white privilege. It's time to stop basing our systems on the perspective and comfort white privilege provides. Defund the police.
If you would like to email your officials and asking them to defund the police, here is a link to help you do that.
For more news like this, subscribe to the Sup daily newsletter. 
Images: Instagram: @Complex, Instagram: @queerappalachia, Instagram: @theunapologeticallybrownseries, Twitter: @ohJuliaTweets
All The Facts Trump Got Wrong In His Op-Ed
Yesterday President Trump "wrote" an op-ed for USA Today, which I can only assume sent Fox News into a complete Gretchen Weiner mental tailspin. He wrote about the Democrats' Medicare For All plan and how it "threatens America's seniors." If you can stretch your imagination to believe it, there are a lot of not true things in this article. I know, I know. Pick your jaw up off the floor and read the breakdown of the factual inaccuracies from our presidents op-ed.
Problem #1: He Wrote It
I mean, let's just get this one off the table. Saying that Trump, who tweeted the word "covfefe" wrote this entire thing is laughable. He couldn't have even read past the headline without demanding there be pictures that go along with it.
Problem #2: The Price Is Wrong
I mean, it's no surprise that Trump is bad with money, so when he says that Medicare for All will cost $32.6 trillion dollars over 10 years, he's missing the mark. That may be how much the federal government will pay for the plan, but overall individuals will save money and it is $2 trillion less than how much the fed government would spend otherwise. Imagine how many SoulCycle classes you can go to for $2 trillion? Like 50!
Problem #3: The Seniors Have It
Trump wrote, "The Democrats' plan means that after a life of hard work and sacrifice, seniors would no longer be able to depend on the benefits they were promised" and in short, this just is not true. The plan will actually add benefits like dental, vision, and hearing aids. Maybe he's afraid if seniors can actually hear and see what he's doing, he'll lose their vote.
Problem #4: What Goes Up Must Come Down
Trump is telling people that in his tenure he's caused premiums to go down. This just isn't true. Some have, yes. But not all.  In fact, the administration has taken a stance in a lawsuit against "provisions protect those on the individual market with preexisting conditions from being denied a policy or charged higher premiums."
Problem #5: Not All Dems Are Onboard
Trump loves nothing more than painting with a broad brushstroke (much like, say, a kindergartener.) He wrote that "we have seen Democrats across the country uniting around a new legislative proposal that would end Medicare as we know it." In fact, only 16 Senators have officially backed Bernie Sanders' proposal. That's like barely enough to throw a fun birthday party.
Problem #6: WTF is "Open Boarders Socialism"?
Trump can't go two tweets without trying to reignite the red scare. In a piece about Bernie Sanders' health plan, he uses the phrase "open-borders socialism" and insinuates that Dems want people crossing the border illegally. That part of the op-ed felt like a Trump-themed Mad Libs.
Heads up, you need to keep up with the news. It's not cute anymore. That's why we've created a 5x weekly newsletter called The 'Sup that will explain all the news of the week in a hilarious af way. Because if we weren't laughing, we'd be crying. Sign up for The 'Sup now!
These Allegations Against Alabama Senate Candidate Roy Moore Are Gross AF
I just…honestly….I don't even know anymore. I'm running out of words to say so I'll let my boyfriend SNL's Colin Jost explain the present state of our world:

The rootin' tootin' cowboy hat-wearing sex monster on the far right of that graphic is former Alabama Supreme Court Judge and current contender for the Alabama Senate seat, Roy Moore. It's very likely you've heard Moore's name in the media in the last few days, thanks to shocking allegations that when Moore was in his 30s, he engaged in not one, but MULTIPLE relationships or attempted courtships of teenage and underage girls. There's a word I'm searching for…it's somewhere between disgusting sleaze ball and piece of pedo trash, but for now I will continue to refer to him as "Moore" or "Mr. Sex Monster" for #journalistic purposes.
WTF Did He Do?
Before we even get into his fondness for underage women, it's worth noting that Moore was already proving himself wildly unfit for office for a plethora of other reasons. He disobeyed court rulings, getting himself kicked off of the Alabama Supreme Court twice, believes homosexuality should be illegal, and said Muslims should not be able to serve in Congress. So yeah, a truly upstanding representative of our great country.
The first woman to come forward with allegations of sexual misconduct against Moore, Leigh Corfman, claims that when she was 14 years old, Moore (32 at the time) took off her shirt and pants, groped her, and guided her hand to touch him over his underwear. I repeat – an adult male in his thirties tried to make a high school freshman give him an OTPHJ. In addition to this story, three other women came forward claiming that Moore either made advances towards them, took them on dates, or went so far as kissing them when he was in his thirties and they were all between the ages of 16 and 18. At that time, the age of consent in Alabama was 16, so Corfman's situation was most certainly illegal, but all four of the accounts are, in proper legal jargon, majorly fucked up.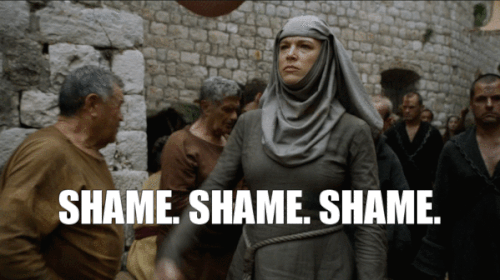 On Monday, a fifth accuser, Beverly Young Nelson, detailed an aggressive account from when she was 16, in which Moore allegedly lured her into his car after her shift as a waitress, and proceeded to grope her breasts, and squeeze her neck as she tried to fight him off, eventually attempting to force her head into his crotch. Blowjob head-pushing should be a federal crime punishable by law no matter the situation. Prisons would be overflowing with politicians, frat bros, and Tinder hookups. Oh, and he was literally banned from his local mall for scamming on teen girls, so we might come out of this with a Senator who is allowed in the White House, but not Abercrombie. That's where we're at.

Does Anyone Even Care?!
In any normal, rational world, these allegations would be horrific and damning enough to cement a swift disqualification from any campaign for political office. However, we clearly do not live in a rational world, as evidenced by the fact that our country's President is an admitted pussy-grabber, and was accused of assault and harassment by over twenty women and it doesn't mean shit. *takes ten shots*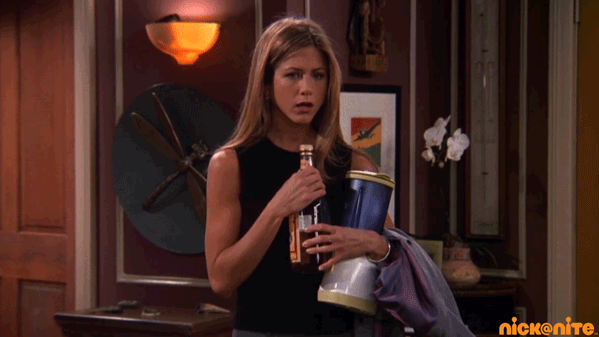 Some Senate Republicans are actually thinking with their brains and are calling for Moore's removal from the senatorial race. Senate Majority Leader, and Yertle the Turtle, Mitch McConnell said he "believes the women," which is about the first thing out of his mouth that hasn't made me want to punch him right in his flabby jowls. Of course, even Republican officials coming forward in opposition is still not enough to convince the people of Alabama that a sexual predator is obviously not an acceptable choice for office. The race between Moore and Democratic nom. Doug Jones is still inexplicably close, and Moore is using every last big bad huffy puffy breath to completely deny all allegations against him, claiming "fake news" and political sabotage.
Alabama State Auditor, Jim Zeigler, is one of the people rushing to Moore's defense. He literally said – I couldn't make this shit up if I wanted to – "Take Joseph and Mary. Mary was a teenager and Joseph was an adult carpenter. They became parents of Jesus." Ok, no. If I learned one thing in the CCD classes I did not pay attention to, it's that Mary was a virgin. As in untouched. No P in V = J if you catch my drift. In defense of his own actions, Moore said, "I don't remember dating any girl without the permission of her mother." If you're in your thirties and have to check with her mommy if your brand new friend can come over for a playdate, she's too young for you, bro.

The Alabama Senate elections are slated for December 12th (Alabama betches – U registered?), and while many Republicans are coming out in support a potential write-in candidate being thrown in the mix or expelling Moore from the Senate, this creeper still might get elected. If I may, I would like to offer some suggestions for write-in nominees who are proven to be more competent and less morally deplorable than Moore: any of the women who bravely came forward, Oprah, a cardboard cutout of Obama, your local town pool lifeguard, a tree. Scratch that, I just found out Channing Tatum was born in Alabama, and I think Senator Magic Mike kinda has a nice ring to it.

Update: Since publishing this article, four more women have made allegations against Roy Moore, bringing the total amount of women who have accused Moore of being a gross ass skeeze to nine. All of the women alledge Moore attempted to start relationships with them when they were under age and he was in his thirties (vom), and at least two of them accuse him of sexual assault. We'll continue to update this article as new allegations arise because like, I just have a feeling more allegations are going to arise. IDK what it is. I'm just like, kind of psychic when it comes to sexual misconduct allegations. I have a fifth sense.

Heads up, you need to keep up with the news. It's not cute anymore. That's why we've created a 5x weekly newsletter called The 'Sup that will explain all the news of the week in a hilarious af way. Because if we weren't laughing, we'd be crying. Sign up for The 'Sup now!
How To Get Over Your Ex And Keep Your Dignity
He doesn't have to be an actual ex-boyfriend to have f*cked with your head. Whether you've just gotten out of a real relationship or a pseudo one, you still committed your thoughts and emotions to one person. And now that it's over, your thoughts naturally must go elsewhere.
Sure, you have an uncanny ability to talk at length about this season's Essie colors, or whether Kourtney and Scott's love for one another is eternal, but your mind will eventually find its way back to the guy you couldn't stop thinking about a week—or even a month—ago.
But you have to stop thinking about him before you can let yourself start thinking about someone else (besides yourself, obviously)
 "Power is being told you're not loved and not being destroyed by it." —Madonna
If you had it easy and had actual closure to your relationship, all you really have to do is wait. Time, Netflix, and SoulCycle heal all wounds. Embrace them.
Keep reminding yourself that your breakup was for the best, and that even though life sucks right now, it will be so much better later on when your mind is clear of your ex and onto better things like the hot guy you're hooking up with or the new Chanel bag your mom got you for Christmas.

The real way to get over someone you have been under for so long is to find ways to stop thinking about him. But when you do find your mind wandering into ex territory, which typically happens when your phone dies or when the Brazilian wax technician isn't particularly talkative that day, just let yourself go there.
Allow yourself to feel sad about the situation, that you miss him, you miss having a boyfriend, blah fucking blah. A little sadness is normal, lean into it for a few minutes.
The Boyfriend Mourning Formula:

If You Dated For Under A Year:
(The amount you liked him from a scale 0-5) x = weeks to get over him.
Example: You fell out of love. So you're basically over it. Zero multiplied by anything is zero. Congrats, Betch, you're ready to move on.
Second Example: You were together for nine months, you loved him and he broke your heart. 5x=22.5 weeks, or 5–6 months. Remember this is a maximum. If you take longer than this, spare your friends the agony and seek professional help. Please.

If You Dated For 1-3 Years:
You have six months to one year. You're allowed one month to wallow in your own self-pity, but that's it. Use the rest of this time of mourning to get back to your old self.

If You Dated For Over Three Years:
You have one year and that's it. Okay MAYBE one and a half depending on the dramatic nature of the breakup. Just remember, Botox can't stop your eggs from aging.
But don't ever pity yourself. You are not hopeless; you will bounce back to your normal self. Allow yourself those few minutes of sadness, but then snap out of it. Remember that you don't need to be in a relationship to be happy. Don't forget, you're a betch. Don't make us look bad.

Eventually the sadness will subside and you'll be able to think clearly. Make it a point to go out when you would have typically stayed in with him. If you had a favorite restaurant at which you two always ate, go find an even better restaurant and make a f*cking new memory with your besties.
Fuck, we feel like sad pathetic losers even writing this. But it's fine, because being depressed over a guy is a super pathetic sad and loser-y state to be in. Once you are able to look back and laugh at just how sad and pathetic you were during those long weeks or months (hopefully not years, time is the only thing you can't ever get back), then congrats because you are so over it.
Other Signs You Are Over It
Hearing his name and not getting a weird nauseating feeling in the pit of your stomach. Good sign. Seeing him in public without peeing your pants. Another good sign.
You may also be over it if you go on a date with someone and not once even think of your ex. But by date, we don't mean a one-night stand.

Sure, go out and have sex with a stranger, we don't discourage it. But don't assume that just because you f*cked someone else, you're through the mourning process. Hook up for yourself, don't do it out of revenge or sadness. Because eventually the sex will end (probably too quickly), and you will go back to the rut from which you came (or more likely, didn't come).
However, if you didn't have closure to your relationship, that's an entirely different fucked-up playing field. This guy either ghosted you or never really gave you a concise, believable answer as to why he ended things.

When this happens, you have to make your own closure, which is about as easy and exciting as a juice cleanse or having a conversation with a cab driver. Lucky for you, we have a handy guide for you to get over this loser. The name of the game is replay, reconsider and repeat. (Yes, it's a play on lather, rinse, repeat.) Unless you're dirty AF, the goal of a hair-shower (not to be confused with a body-shower, which you should do daily) is to get rid of the dirt and oils that have accumulated on your scalp and hair throughout the day(s).
Now think of that dirt you're removing like the guy you're seeing. If you can get rid of him with just one rinse, congrats. But if you can't, keep repeating, Betch. He's bound to get out of your hair eventually.
Step One: Replay
Replay the relationship in your head. But instead of looking at it from your biased and slightly fantasized perspective, look at it from his. Don't be too hard on yourself, but imagine what he was thinking during each conversation or situation that you think may have taken part in your relationship's demise.
When you were saying, "I'm having a birthday party Saturday, you should stop by if you want," is it possible he heard, "I want you to meet all my friends and celebrate a life milestone with me, and I'm just tricking you into a relationship?"

Step Two: Reconsider
Now that you've seen his perspective, it's time to be realistic and reconsider the situation. Delve deeper into what the actual truth of each situation is. Only then will you uncover what was actually wrong with the relationship and your communication.
Here, even though it hurts, try to be as real as you can. Maybe after some consideration you realized that you didn't really know him, and he didn't know you at all. You even asked your friends what they thought of him and they're like, What's he look like again? Perhaps you were obsessed with the idea of him and not actually him. You know that saying that goes "there's your side, his side, and the truth?"
Well the goal of this process is to see the truth. You're not a 45-year-old alcoholic homemaker from the 1950s; you don't need to lie to yourself.

Step Three: Repeat
Repeat this until you come to the inevitable conclusion that you two just weren't right for each other and, more important, he wasn't right for you.
So whatever happened during whatever period of time you were dating eventually ends up irrelevant, and you accept the fact that you don't even need to hear his side of the story because your version is about one billion times more profound than any bullsh*t he will have to say.

You're a betch, so you're pretty f*cking smart, or at least smart enough to figure out that guys are pretty f*cking stupid. As long as your reasoning isn't entirely delusional (again, lying to yourself isn't cute and is instead marginally psychotic), then you'll be able to get over him 100 percent of the time.
Unless he like, died—then take comfort in the fact that at least you weren't dumped and like, see a real therapist.
What Would Karen Do?

The complete opposite. She will use this time to dwell on how perfect his jawline is while rereading every text conversation the two of them ever had. She will then Google "how to hack into Snapchat's database to recover selfies of ex-boyfriend."
After she sees "Results Not Found," she will continue to talk about him until her friends kindly tell her to stop bitching about that bro, he was an asshole and never liked you.
She will storm away, feeling offended for about five minutes. When she gets home, she'll troll Tinder until she finds him, will take a screenshot, send it to him and say, "I CAN'T BELIEVE YOU'VE MOVED ON SO FAST. DIDN'T I MEAN ANYTHING TO YOU!?!?"
He will not respond. She'll think, he probs just didn't get the text.
Who The F*ck Is Milo Yiannopoulos?
In this week's episode of Betch Slapped, The Betches talk about political correctness, trolls in Trumpmerica, and the general emotional shortcomings of guys. Three games including: would you rather have every breakup be nationally televised or every inappropriate comment you've ever made be nationally televised?
Subscribe to the funniest podcast you'll ever listen to here!